One of the most important apps that keep work at offices flowing is the email apps. Emails are the most preferred and formal way of communicating with each other in a workspace. An email can be both formal and informal, depending on the sender. Although there are a ton of other communication apps readily available, most formal communication is done via emails on a PC.
If you are also a person who makes use of emails regularly, then you need to stay on top of every email that you receive and send. You would never want to miss out on important emails from your client or boss or even friends. In such a scenario, having the best suitable email client on your Windows PC becomes very important.
Here is when this guide comes into the picture. In this post, we will share with you 7 of the best email clients that you can use on your Windows 11 PC. These email clients will help you assist your everyday work life on Windows 11. Let us begin.
1. eM Client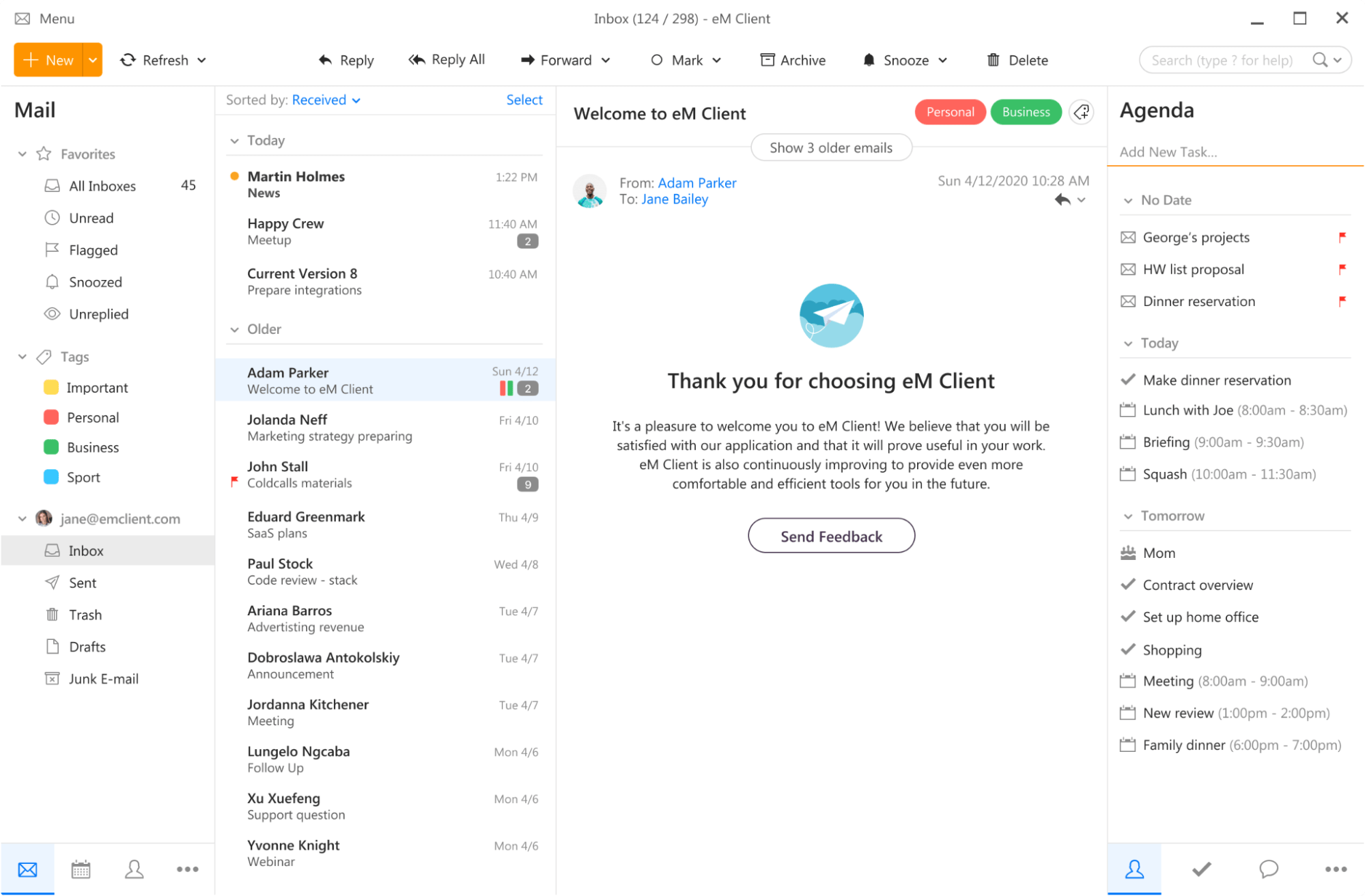 One of the best and my favorite email clients that you can install on your Windows 11 PC is eM Client. You can use eM Client to manage your emails and calendar for up to 2 email accounts. The free version of eM Client, although has limited features, they are enough for use.
The Pro version unlocks several other features including unlimited account logins, manages tasks, supporting commercial use, snoozing an email, sending an email later, watching for the reply, translation, etc. The emails are presented nicely and there are a bunch of pre-loaded themes to choose from. The eM Client's interface can be set up to show information in 20 different languages. There are integrated chats, contacts, and a calendar menu as well.
2. Mailbird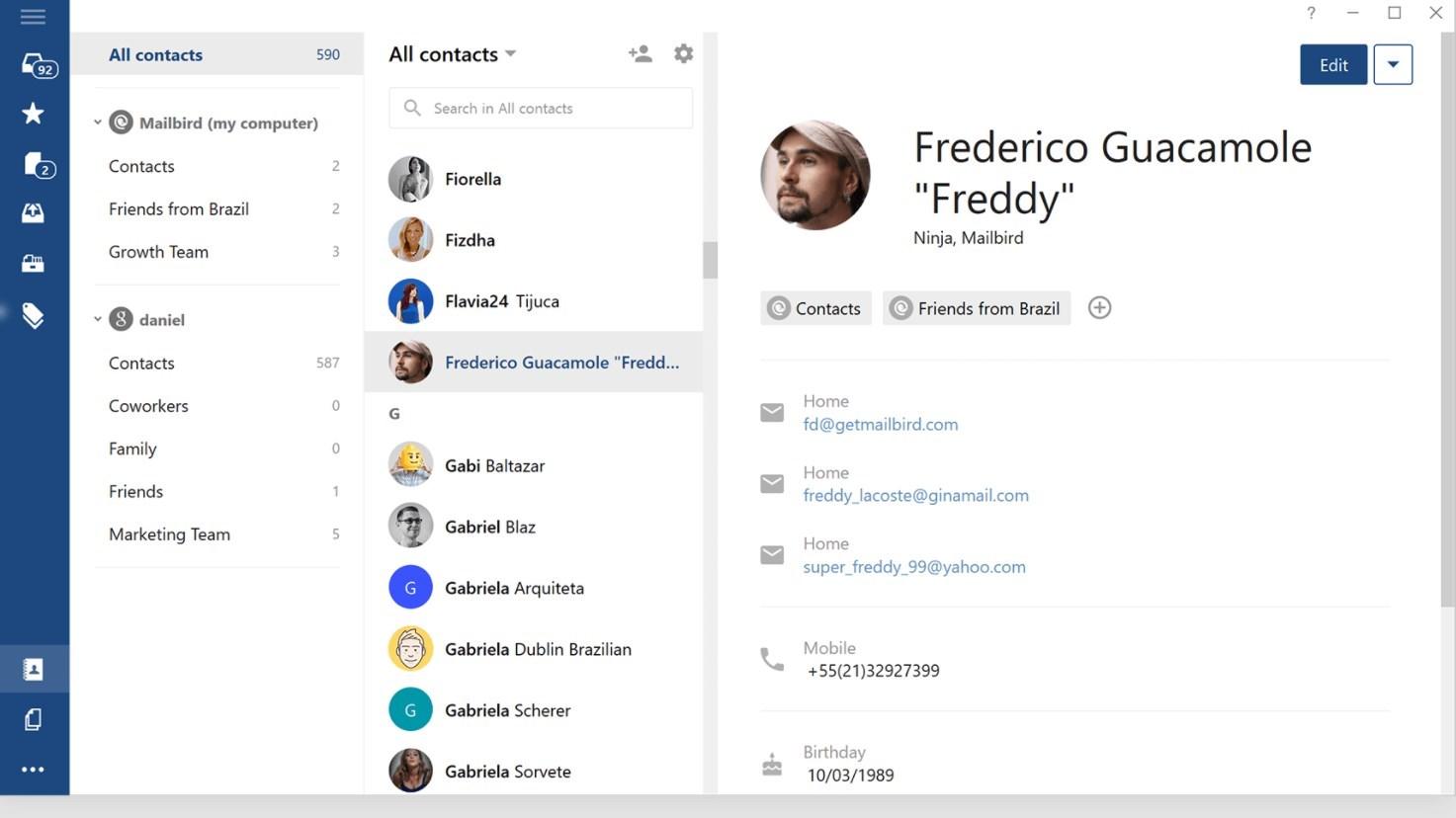 If you are looking for a paid productivity and email application to manage all of your daily tasks, then Mailbird is a good option. There are basically two plans to choose from, i.e. Personal and Business. One of the cool things about Mailbird is that not only you will manage all of your emails, but it also connects all your social media apps, allowing you to manage them from one place.
Some features, such as email snoozing, quick previews, and speed reading, are available for the commercial version. You have the option to choose your own theme from the different colors and layouts. The interface is easy to use and maneuver, making it a good choice for those who are specifically looking for paid email clients.
3. Thunderbird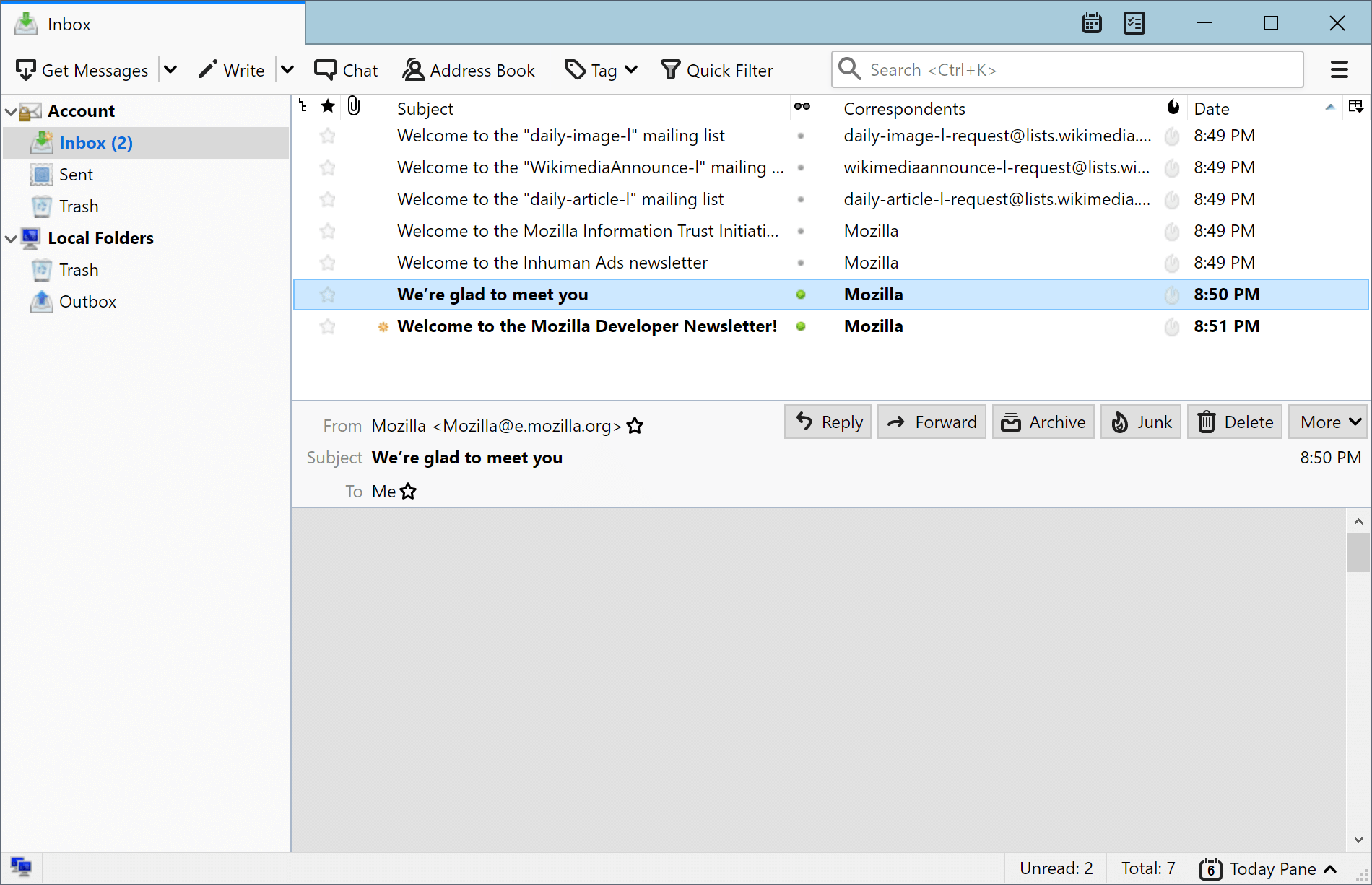 Another one of the free email clients that have a bunch of much-needed features is Thunderbird. It is developed by Mozilla, the same company that has developed the Mozilla Firefox web browser. This email client is easy to use, and the interface is so clean that even a novice could use it easily. You can attach and manage any of your custom emails or popular web mail services, including Gmail, Outlook, etc.
Thunderbird, being an open-source email client, allows you to install multiple third-party addons to boost its productivity and efficiency. It lets you save information from emails such as a photo, birthday, address, and more. Some other notable features include support for unlimited accounts, calendar tool, tabbed email, quick filter toolbar, and more.
4. Spike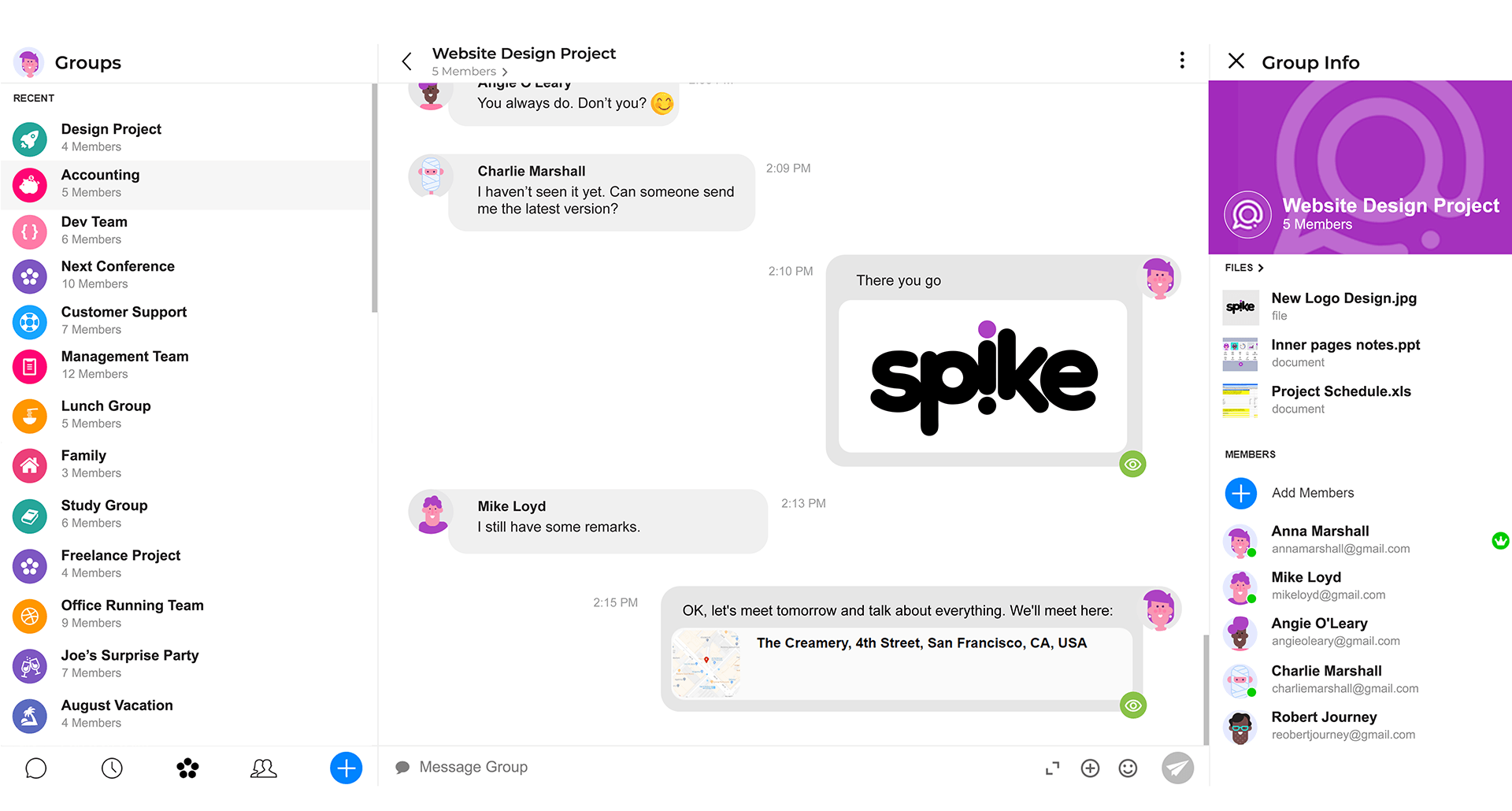 Want to spice up your email game, then Spike is the email client that you should use. As several websites have mentioned it is formally, informal. This email app understands that being a human, we need some basic features in case we do wrong. So Spike comes with features such as un-send emails, snoozing emails, or even the option to send them later. The Spike email client lets you connect any of your email accounts, even your social media accounts.
It provides you with an instant messaging-like interface and ditches the usual email interface. There is an option to shift from light to dark mode, there is an inbuilt translator, a drag and drop feature, customized swipe actions, and more. Moreover, there are other features that you will come across when you start using it.
5. Newton Mail
Newton Mail is a nice email client for Windows 11 that you can use. Although it is a bit pricey, the features that it offers are decent. If you are not sure you should invest money on buying a premium plan of Newton Mail, it gives you a 14 day free trial of all its premium features, which are definitely worth the price.
After supercharging Newton Mail (basically paying the premium) you get features such as read receipts, revisit unresponded emails, send later, and more. You can connect workspace apps such as Trello, OneNote, Evernote, Asana with a single click. The interface is clean and it offers a dark mode for smooth usage at night.
6. Mailspring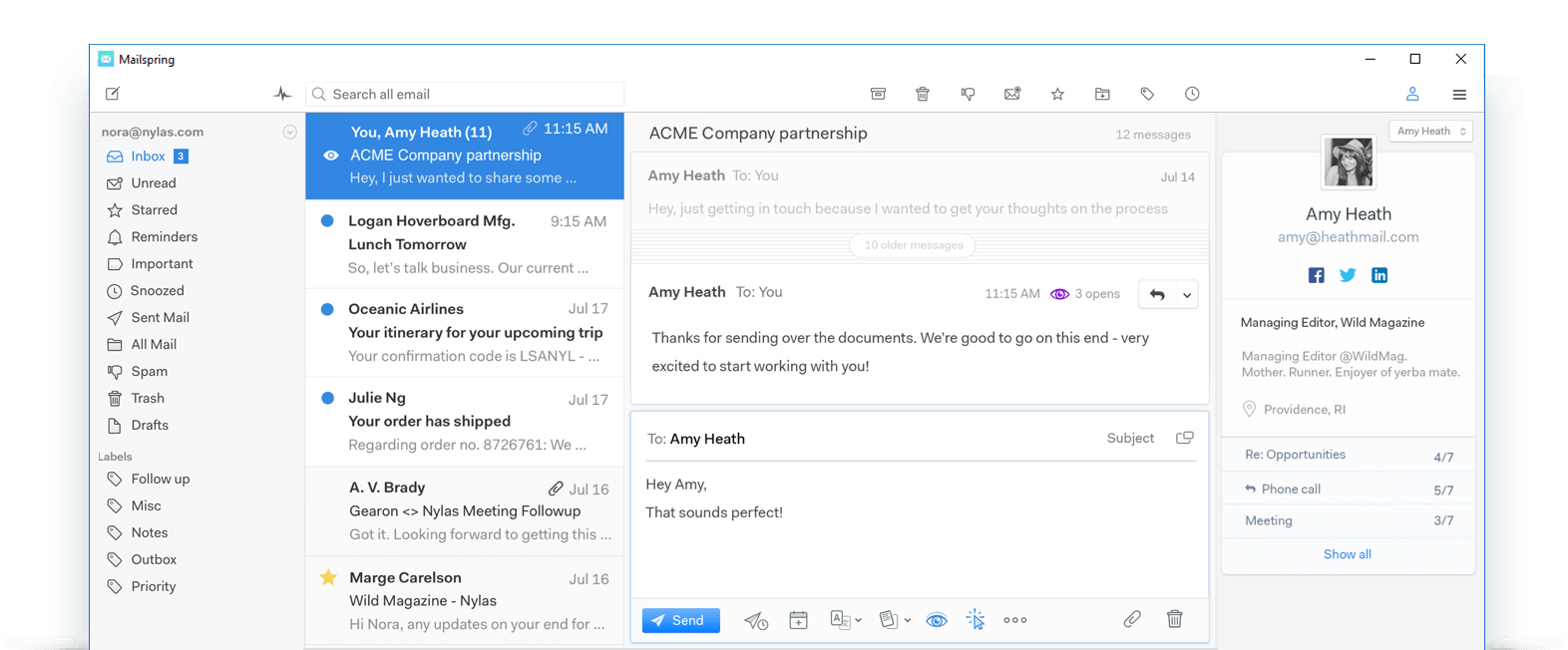 Mailspring is a lightweight, feature-loaded email client for your Windows 11 PC. You can log in with multiple accounts and switch back and forth between those accounts effortlessly. It supports every major email service provider and comes with a search bar to search for specific emails easily.
Using Mailspring, you can create your own email signature, and also the email template that you send and automate that part of the email. Other features of Mailspring include snooze email, in-house spell checker, multiple themes, etc. It also offers a subscription plan for those who want to get access to more features and professional-level email management clients.
7. Windows Mail and Calendar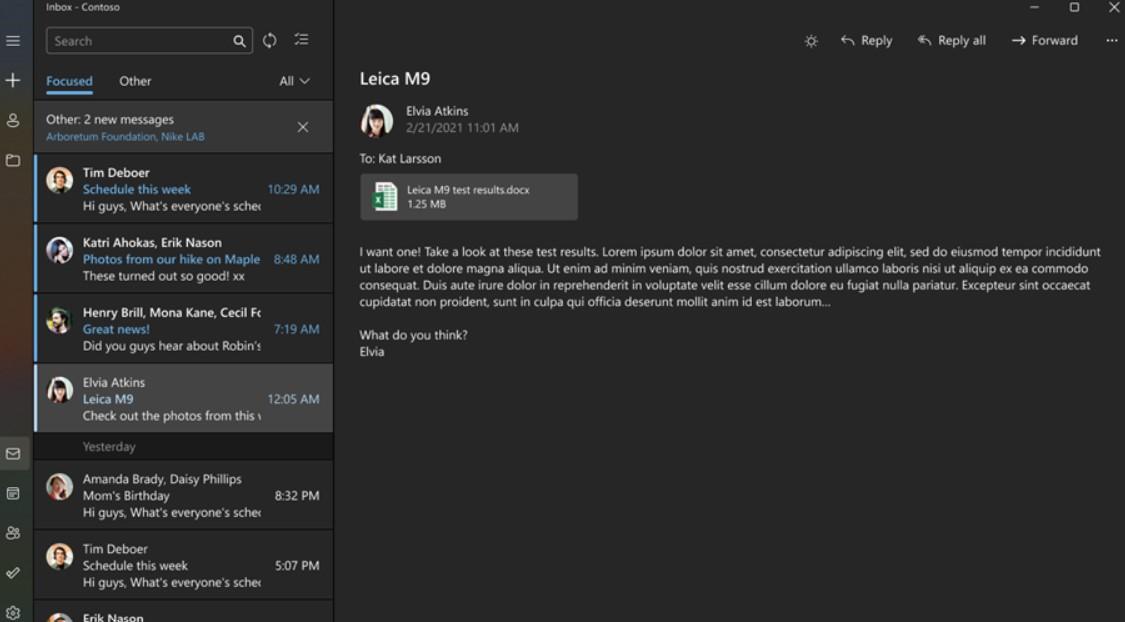 Last but not the least, we have Windows Mail and Calendar app, which is available by default when you install Windows 11 on your PC. If you are not sure which email client you should opt for and whether they would provide you with features that you basically need, then you should opt for the default mail app.
You can log in with the most popular email service provider's account, which allows you to tag people using @, customize the email background, drag and drop attachments to email, and more. Windows Mail and Calendar also supports several keyboard shortcuts making them easier to control.
Download Windows Mail and Calendar
If you've any thoughts on 7 Best Email Apps for Windows 11, then feel free to drop in below comment box. Also, please subscribe to our DigitBin YouTube channel for videos tutorials. Cheers!