Long gone are the days when literally a handful of web browsers ruled the industry. There are now a plethora of browsers for your Windows 10 OS. While some focuses on the privacy front, others have their eyes set on providing truckloads of customizations. Then there are some that maintain a fine balance between the two.
But with so many options to chose from, it might lead to a problem of plenty for the end-users. If you echo these thoughts as well, then this list is here to help you out. Given below are some of the best web browsers for Windows 10 that deserve your attention. Follow along.10 Best Web Browser for Windows 10
Best Browsers for Windows 10
Here are the Best Web Browsers for Windows 10 to Best Search the Web from your Windows PC
1. Microsoft Edge (Chromium)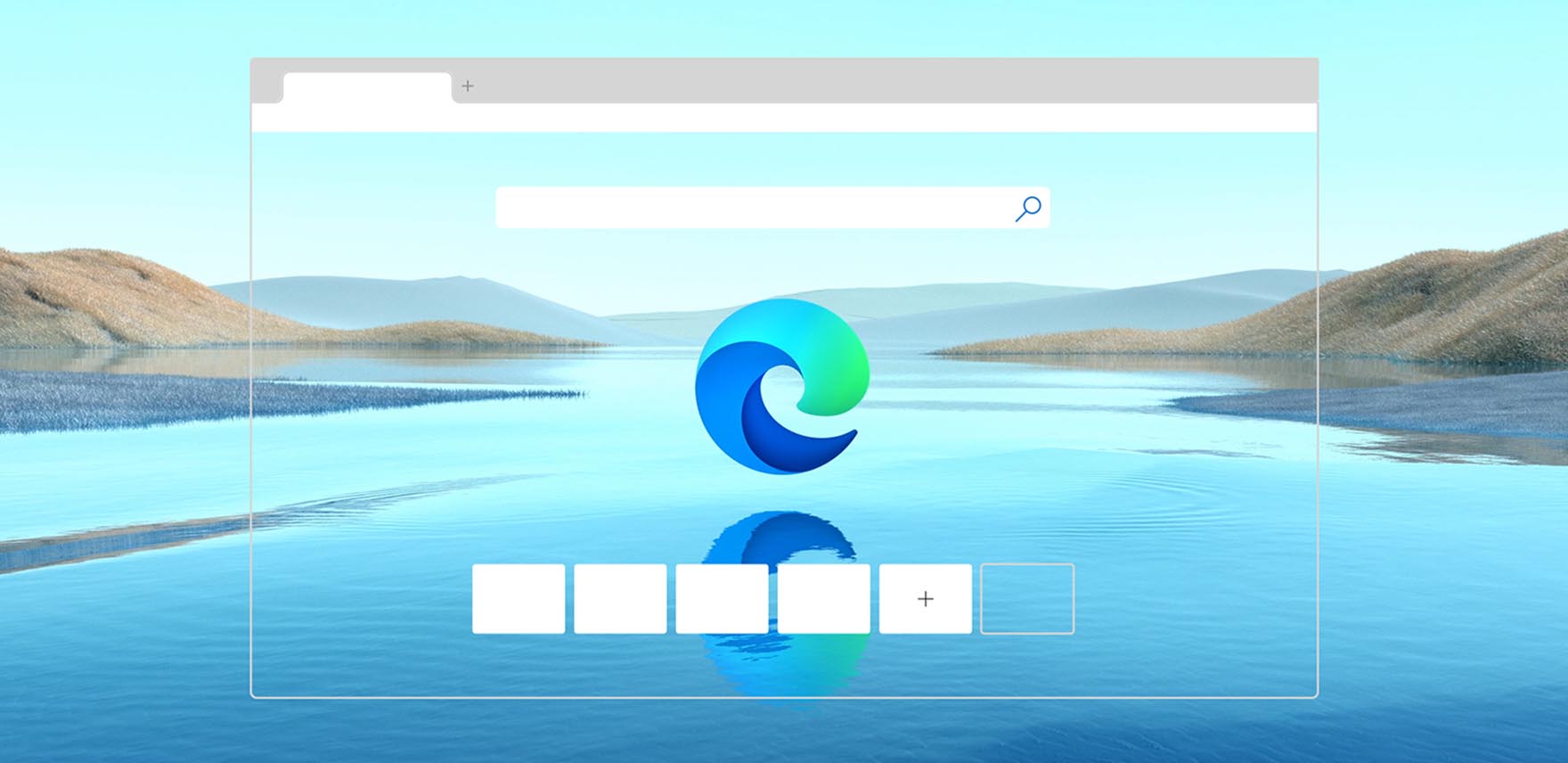 A few years ago, it was really hard to imagine a browser from Microsoft occupying the top spot in such a list. However, since the company decided to switch over to Chromium-based source code from EdgeHTML engine, things have drastically changed and for good. Since it utilizes Chromium, you get all the goodies that the Chrome browser has to offer. These include the same set of features, extensions, and even the experimental flags.
Likewise, it also has three different types of Tracking Prevention in the form of Basic, Balanced, and Strict. Then it's Progressive Web Apps feature allows you to create standalone apps for your preferred websites. Plus, its efficient memory utilization technique makes sure that it doesn't end up hogging too much memory resources. All these perks are enough to justify its top-most position in this list.
Download: Microsoft Edge Chromium
2. Google Chrome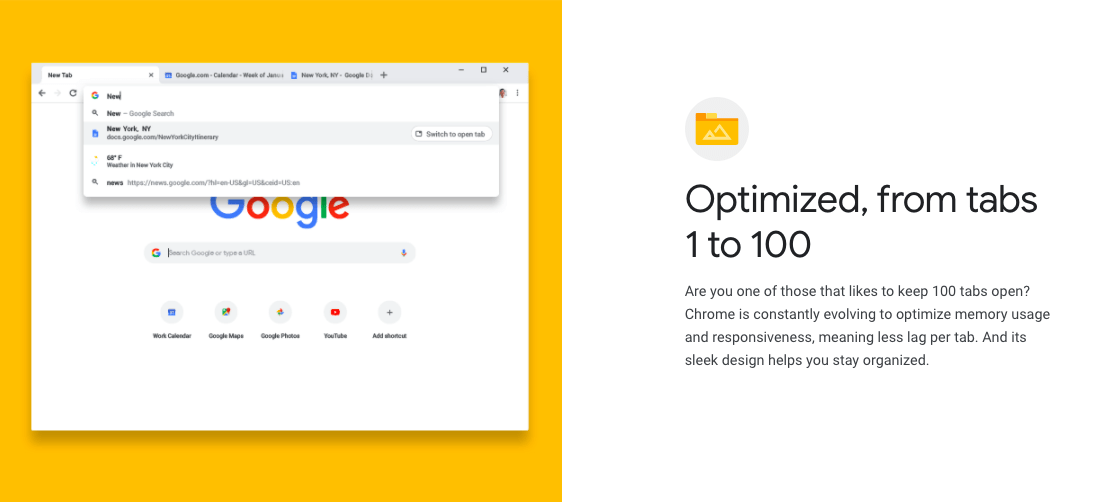 This offering from the Silicon Valley giants has been the go-to choice for many users over the years. The basic functionality including bookmark managing, the plethora of extension support, themes, and plugins are all handled quite well. Then its Profile Management feature proves to be the icing on the cake. This allows you to create a separate working environment using different Google ID on the same browser.
All the downloaded files, browning history, and bookmark will be separate for each ID. Furthermore, its cross-device support is quite beneficial, to say the least. You just need to sign in with the same Google account on your preferred devices, and all your passwords, history, searches, etc will automatically be synced. The only drawback with this browser is that it ends up consuming way too many system resources which in turn slows down the entire PC in some instances.
3. Firefox

If you are looking for a safe and secure browsing experience, then your search would stop right here. It's stringent privacy measures in the form of Private mode that prevents trackers from keeping a tab on your browsing activities is definitely quite useful. Since it is able to stop most of the tracking domains, websites are able to load faster as well.
So it tick-marks both the prerequisites of being a safer and faster browser. Some other useful features include blocking crypto mining, picture-in-picture mode, auto-fill PDF files, and the support for themes and third-party extensions.
Which is the Best Browser Firefox or Chrome?
4. Opera
One of the oldest browsers on this list. Opera was among the top of the priority list even in the days when Java ruled the mobile OS industry. And now, its legacy continues over to the Windows platform as well. One of its most useful features is data compression that is a boon for people having slow internet connectivity.
Along the same lines, it has a built-in ad blocker, unsafe crypto mining blockers as well as a Crypto Wallet for legal cryptocurrencies. Another handy feature of Opera is the ability to sync your data across devices without signing in to your account. You just need to scan the relevant QR code and the sync stands complete. Likewise, its Personal News section allows you to select the topic of interest and created a curated news page just for you.
5. Brave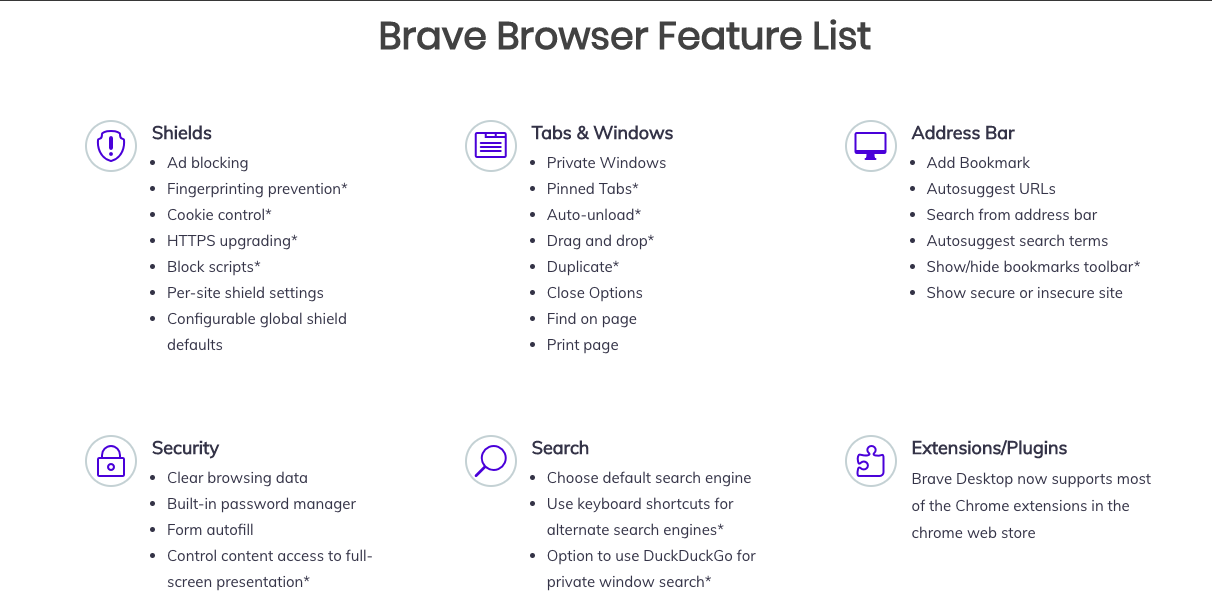 This browser has really taken a 'brave' approach: its built-in ad blocker blocks nearly all the ads by default. So by disabling the ad-trackers, it is able to load websites in no time whatsoever. While this is understandable, what isn't is its revenue model aka how does a website earn its fair share of revenue?
Well, the browser places alternate ads, and when any user interacts with it, the latter receives the Basic Attention Tokens (BATs). They could then transfer the required amount of BATs to their preferred publishers. Now if we turn our attention towards its feature list, it's based on the Chromium engine and hence you are entitled to get most of the functionalities that Chrome has in store.
6. Tor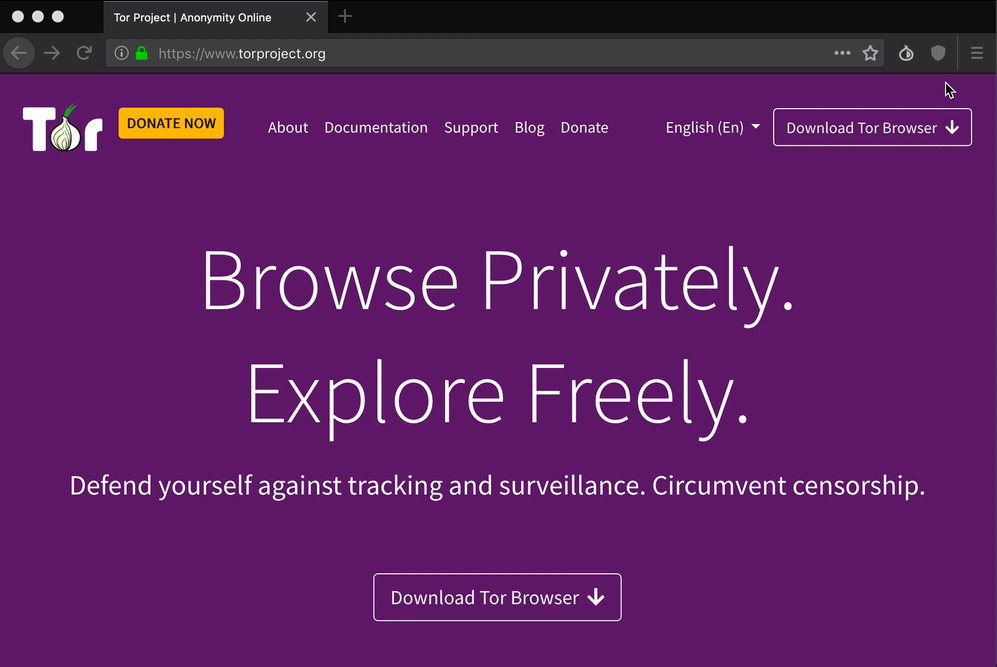 If you are looking for a better privacy-centric browser than Firefox, then Tor is the answer. Creating a gateway for The Onion Router, Tor takes your request through various different servers before ultimately transferring your data packers to the intended location. As a result, your IP remains hidden and you are guaranteed a safer browsing hub. Then to take it to the next level, the browser also has multi-layered encryption.
This makes it nearly impossible for malicious extensions to decrypt the environment and get hold of crucial data. Furthermore, when you close the browser, then all the browsing history and temporary data of that session will automatically get deleted. It's just that it falls somewhat short in terms of speed and customizations, however, for some, they are ready to compromise the latter two for a more secure browsing environment.
7. Vivaldi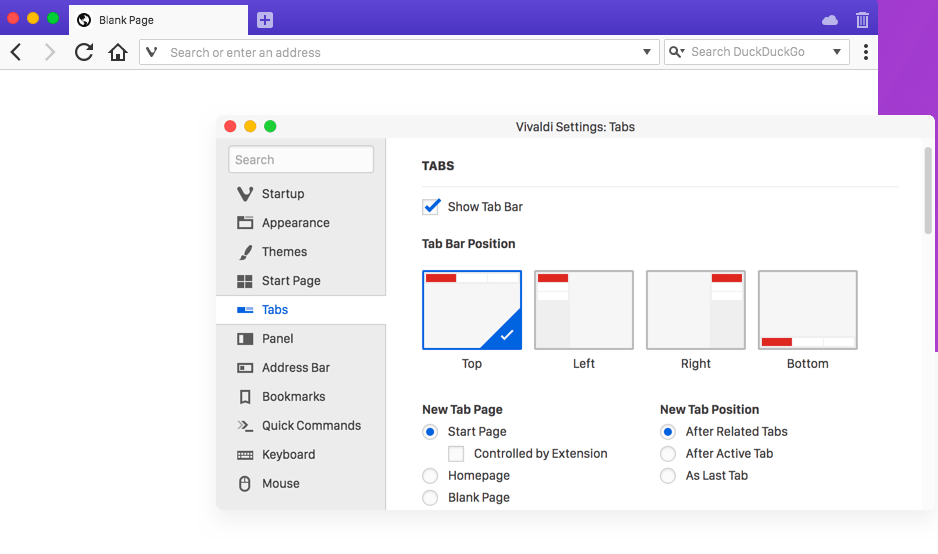 When it comes to the customization front, Vivaldi stands right there at the top. Beholding a plethora of user interface tweaks, you could modify near about every component. Furthermore, when you open any website, the browser will adopt the color scheme of that page itself.
Apart from that, there's also a place to jot down important notes, add websites to the side panel, or use the split-screen view. That's not it. There's also an option to view your browsing activity in a graphical format or manage your countless opened tabs via its Tab Stacks feature. On the flip side, these customizations might be a little too much for some users to deal with.
8. Torch Browser
Another member of the ever-expanding Chromium family, it has quickly created a niche segment of torrent users. The reason for the same is its handy built-in torrent downloader. Along the same lines, it also has its own baked-in media player that comes with video downloading functionalities as well.
Likewise, there are some aesthetically pleasing themes and background customization options. Taking about modifications, you could try out its Torch Facelift feature that gives you the option to customize your Facebook profile page (because why not!). So if you regularly download contents from torrents or other third-party sites, then this might be the perfect browser for you.
9. Maxthon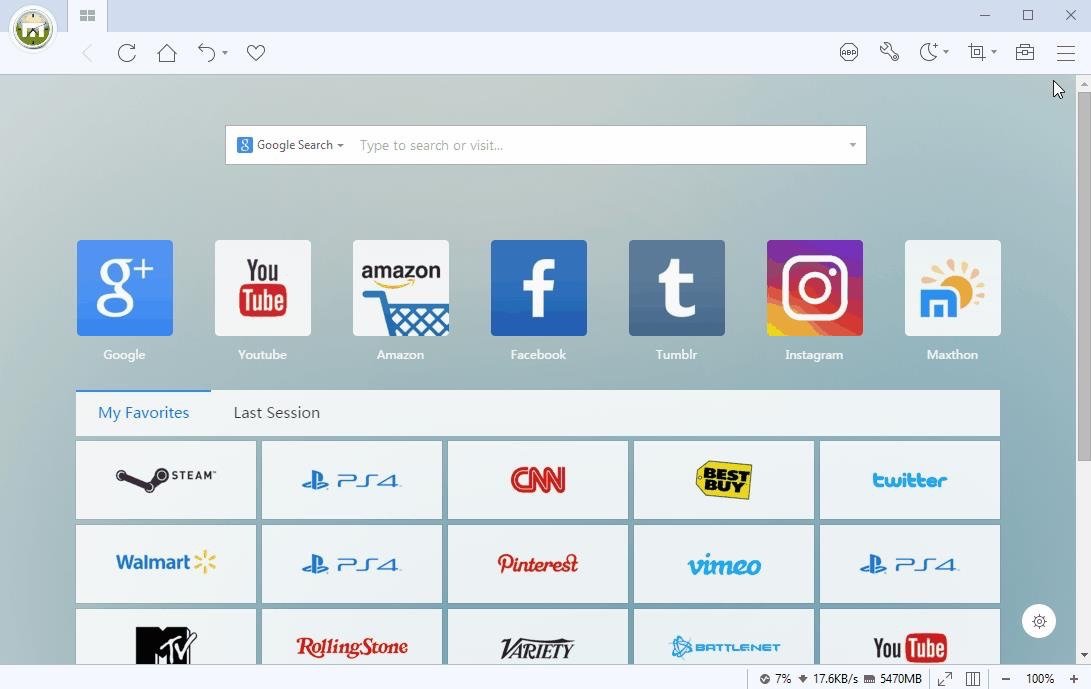 Among the least known names in this list, this browser uses two rendering engines- WebKit and Trident. In theory, this should lead to a faster browsing experience, in practice it is yet to be made as an established fact. Anyways, the browser does have some nifty features up its sleeves.
These include an ad-blocker tool, the ability to download videos directly from a website, switching between dark and light modes, and a password manager. Likewise, it also houses the option to open certain Windows apps such as Calculator and Notepad directly from within the browser itself. All in all, it is a decent browser that does its job quite efficiently with some add-ons to help you out.
10. UCWeb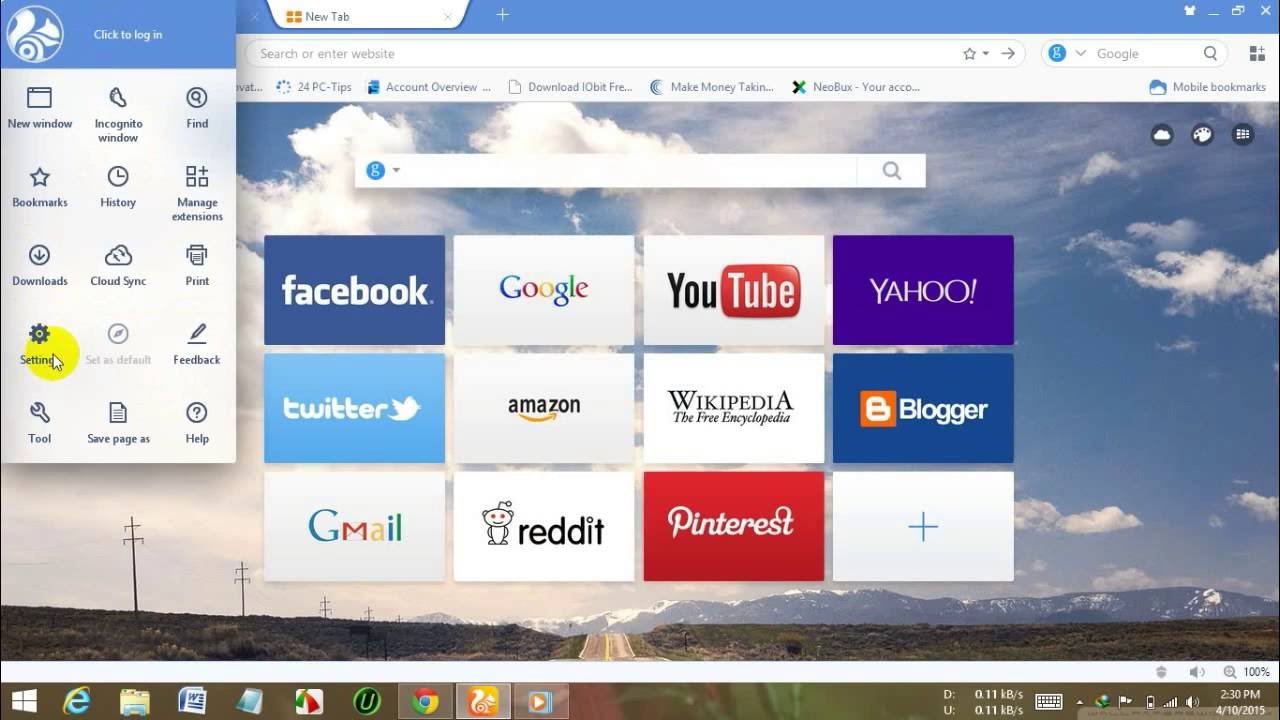 This is among the most popular browser for Android devices. And now, most of its smartphone functionalities are carried forward to its web counterpart as well. To begin with, you get the same fast download speed and its data compression technique is implemented as well. All these coupled with its cloud acceleration feature, and you are guaranteed the fastest page-loading speed.
So with a truck-load of features under its hood, why it occupies the last spot in this list? Well, the reason is that UC Web Browser and Privacy hardly go hand in hand. The app is always surrounded by major privacy and security concerns and hence is seeing its credibility going down in recent years.
Download: UCWeb (Unable to access? You may use a VPN or Proxy)
11. DuckDuckGo

DuckDuckGo is one of the best-suited web browsers for Windows 10. It emphasizes on protecting user's privacy and awards to filter bubble personalized search results. It has some very cool features that attract users with an outstanding rating. Also, DuckDuckGo doesn't show search results from content farms.
12. Epic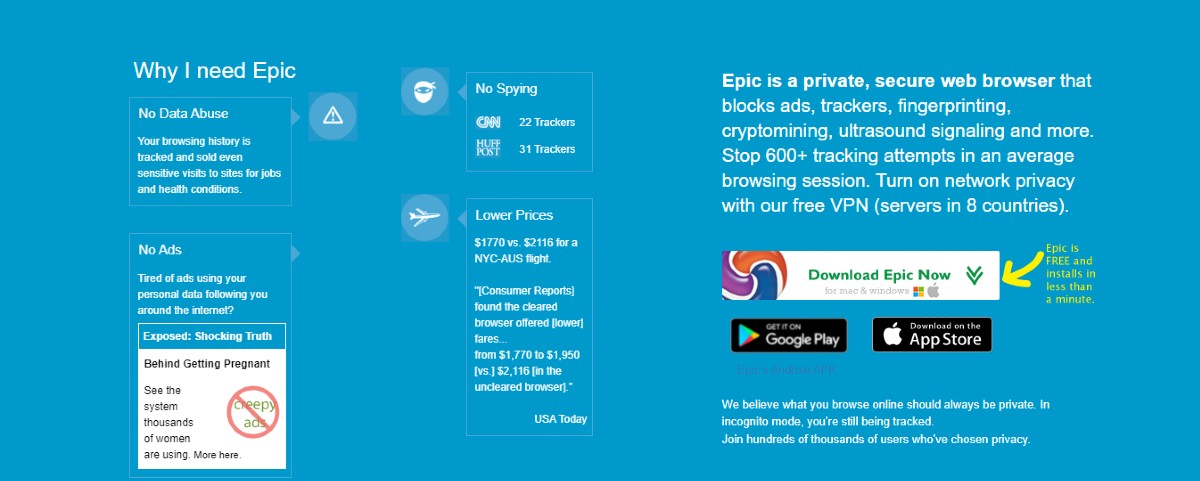 Epic is a free web browser available for Windows 10. It was developed by a hidden reflex using the source code of chromium. You can enjoy private surfing by using Epic, as it blocks unauthorized websites from tracking your data.
It offers high quality and secure browsing experience. Epic proves that it is one of the best browsers for privacy and security-related concerns. The browser provides ad blockers, tracking, fingerprinting, crypto mining, etc.
With this, we round off the list of the best web browsers for Windows. We have listed ten different browsers each with its own noteworthy features and a few caveats as well. On that note, do let us know in the comments which one stands as your preferred browser from the aforementioned ones in this list.
If you've any thoughts on 12 Best Web Browser for Windows 10, then feel free to drop in below comment box. Also, please subscribe to our DigitBin YouTube channel for videos tutorials. Cheers!