Many browsers have hit the web and the browser market is near saturation. Mozilla's Firefox is among the oldest web browsers along with Internet Explorer, Google Chrome is comparatively new. Both tools have great dominance in the browser industry. Let us check and compare which one stands out in each category and which tool has some chinks in its armor.
Google Chrome
Google Chrome is a web-browser based on the open-source Chromium project, developed and maintained by the tech giant Google. Google released the first edition/version of Chrome in 2008, since then Google has been pushing daily, weekly and bi-weekly updates to make it a better and best web browser on every platform. Talking about the platform's support, Google Chrome is available on all major platforms like Windows, Mac, Android, and iOS/iPadOS.
Mozilla Firefox
Mozilla Firefox or Firefox is one of the oldest web browsers available in the market, developed and maintained by Mozilla Foundations and its subsidiaries. It is a free and open-source web browser, and even all of its source codes are publicly available on GitHub. Mozilla Firefox is also available on all the platforms like Windows, Mac, Linux, Android, and iOS/iPadOS.
| | | |
| --- | --- | --- |
| Parameter | | |
| | Blink (an open-source fork of WebKit) | Gecko, SpiderMonkey, WebKit (on iOS only) |
| | | |
| | Free under Google Chrome TOS | |
| | | |
| | | |
| | | |
Google Chrome vs Mozilla Firefox:
Design & UI
The UI and design are the first instances any user observes to judge the browser, although technically speaking it is not a major contributing factor while choosing any browser for daily usages. But in many cases, we have seen that users tend to change the primary web browser only because of the ugly or uncomfortable UI and design.

Google Chrome's UI and design is familiar to many of the users as we already mentioned, it is one of the best and widely used web browser in the Windows platform. Speaking of the initial impression, Google Chrome has a very simple and sorted UI, consisting of a few necessary elements. If you are familiar with Google's homepage (the search engine), then you will find Google Chrome's start page identical. As shown in the above screenshot, it has the Google logo and search bar along with a few most-visited or favorite websites.
Mozilla Firefox has a similar homepage to Google Chrome but a few additions which I feel are unnecessary like the history highlights although it can be customized according to our needs that's an additional step. Other than that it is almost identical to Google Chrome but with one more pro over Google Chrome. In Chrome, the search bar is set as Google (the search engine) and we can't change it but this isn't the case in Firefox, the search bar is totally customizable to our requirement, if you don't want to use Google then you can change it to DuckDuckGo, Bing or any other search engine.
Features
Features are a pivotal contributing factor while choosing a web browser as exciting features keep users engaged, and ultimately results in a long term relationship with the users. Both the browsers have a bunch of good features, but frankly speaking, Firefox has a few exciting as well as unique features that help users in a more efficient work environment. We aren't going to talk about the basic features like incognito, bookmarking, password saving, and all that.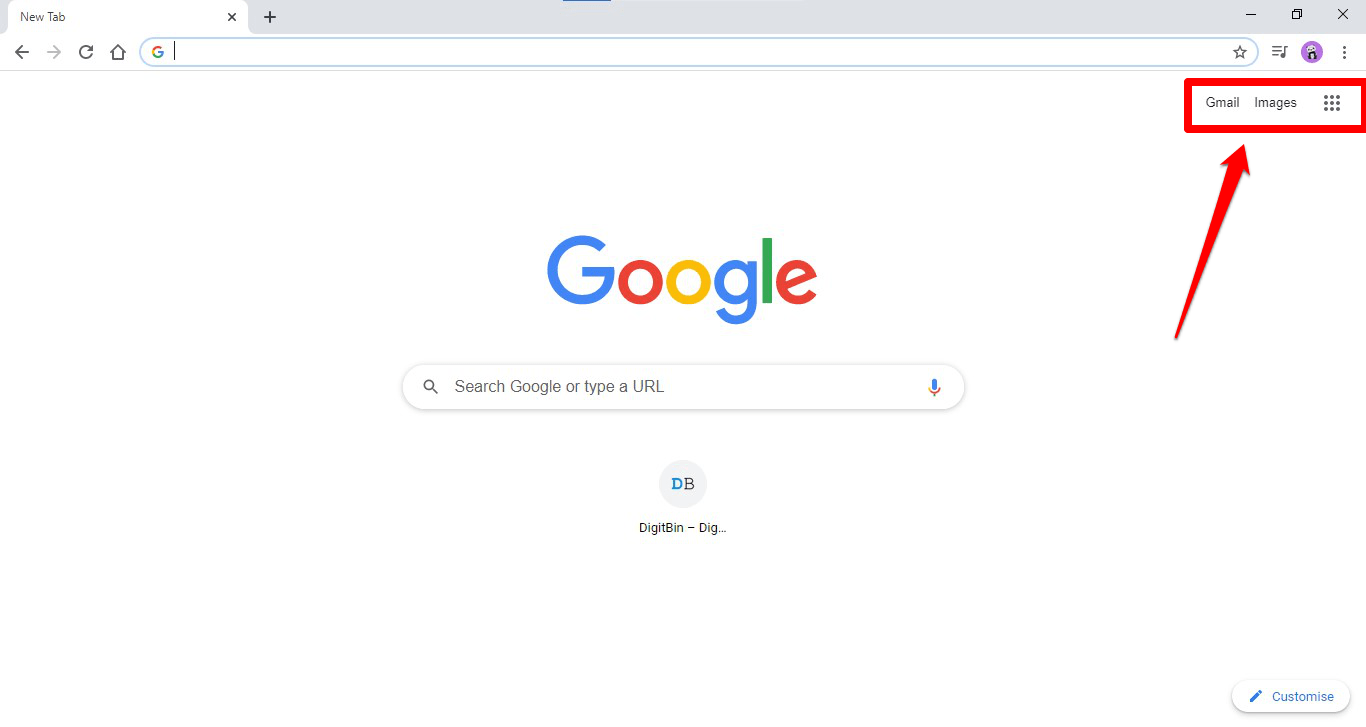 Google Chrome owns a few features that can be seen natively in Chrome browser only. The perfect integration of Google services like Gmail, YouTube, Drive, etc, all are available on the homepage only and are a click away. There is one more useful feature for a large group of users, the casting feature, you can easily cast any webpage to another device using Chrome with the same Google account. It also offers Chrome Flags to test upcoming features and PiP Mode to watch videos without switching the tabs.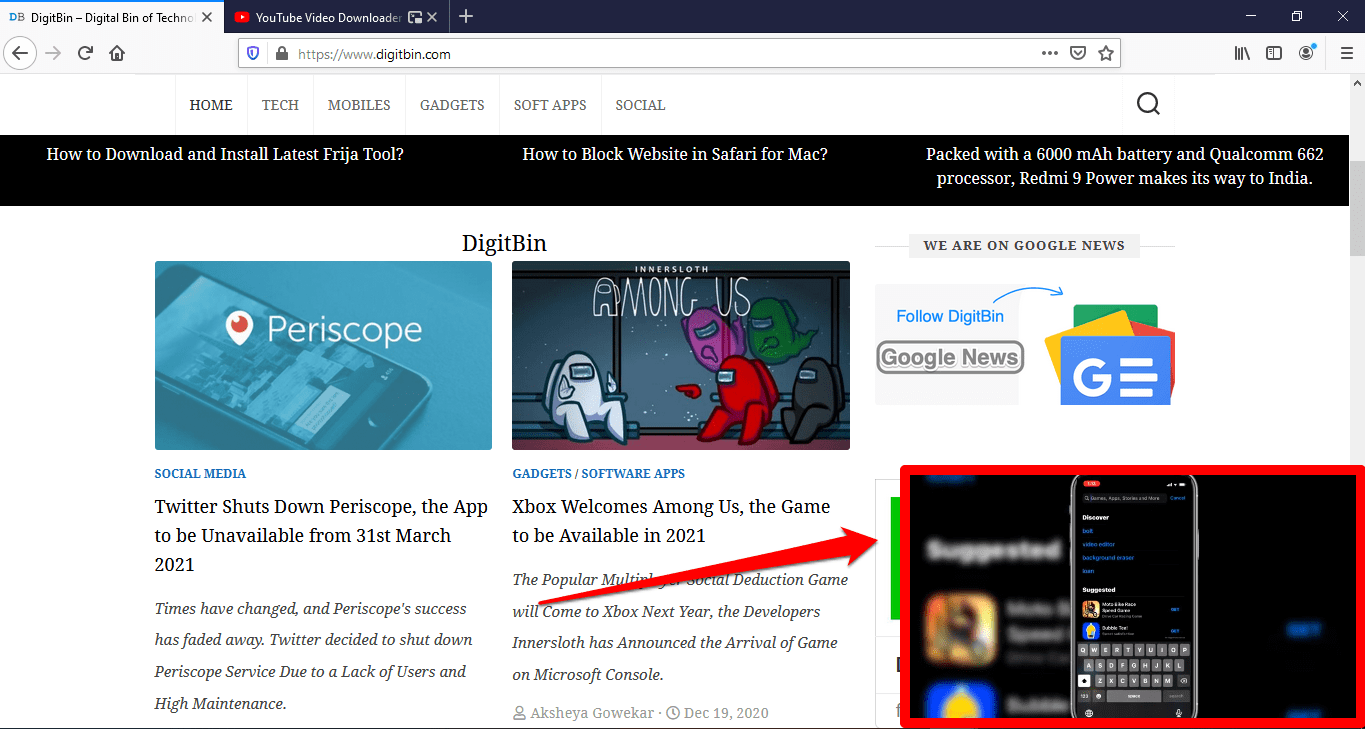 Firefox has a ton of features that will be useful to many users and will help them increase their productivity. The Mozilla Firefox is normal as well as developer-friendly, it has many features that are dedicated for developers only. We will talk about it later, first, let me show a few features useful in daily usage. The PiP or Picture-in-Picture mode for YouTube, you might have used the feature on your Android device. The PiP mode enables you to enjoy videos from your favorite YouTube channel while working on any other tab or window.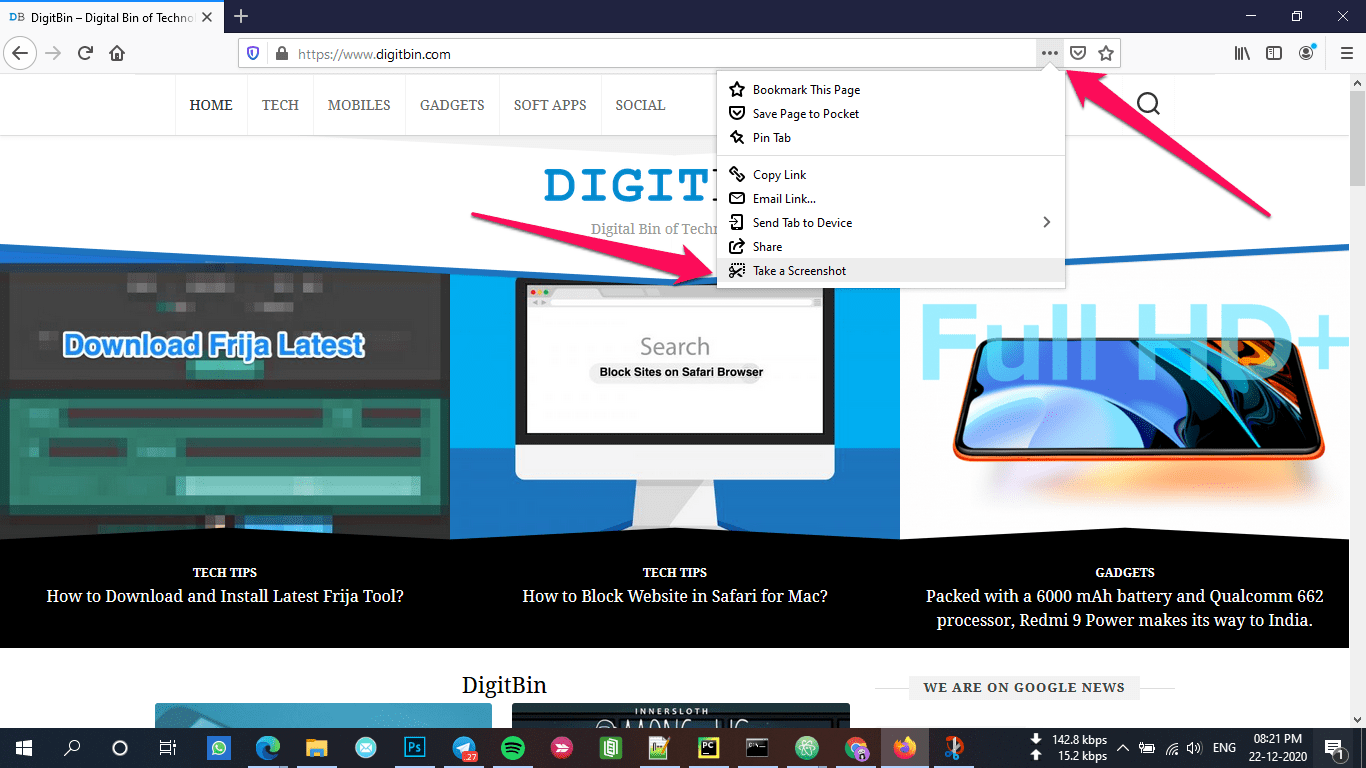 Screenshots, this is the most widely used term as well as a feature useful to almost everyone. Firefox has the direct feature to take screenshots for any webpage by a click only. You just have to open the webpage and click on the three dots on the URL bar, and then click on the Screenshot option. The feature also allows you to take a full-screen snip or a particular section.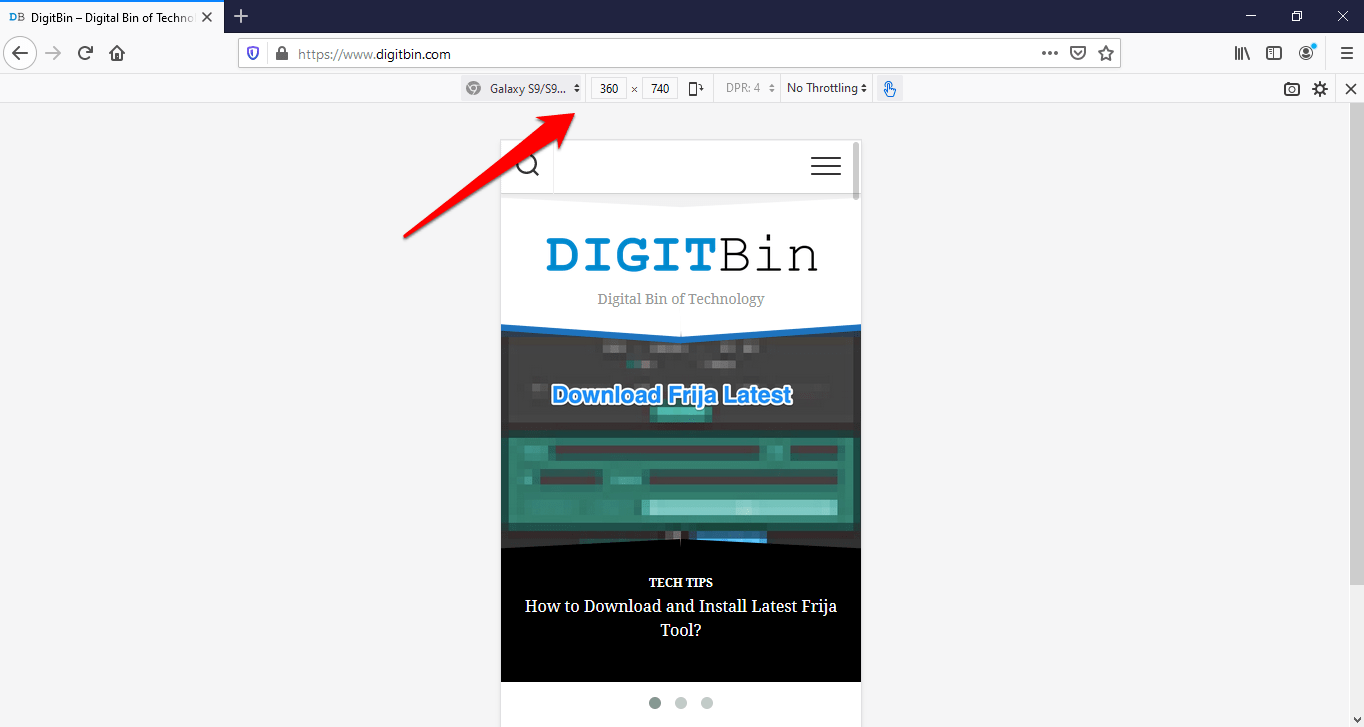 Now, speaking of developers' friendly features, it has more than ten options/features to use if you are in web development. I will show you the most used feature by me, I frequently use the 'Responsive Design Mode', by using this feature, you will be able to test your webpage in various screen sizes.
Extensions & Addons
Extensions in Google Chrome and Addons in Mozilla Firefox can change the whole judgment like we already have seen similar experience a few years ago with Windows Phones and Android, no doubt windows was a great device with unique and extraordinary features but the application gap made the whole Windows Phone's existence a question and finally Microsoft had to shut down the project.
Similarly, Google Chrome has a ton of extensions that will improve your whole browsing and working experience. From a survey performed last year, i.e., 2019, there are more than 200K active extensions in the Chrome Web Store.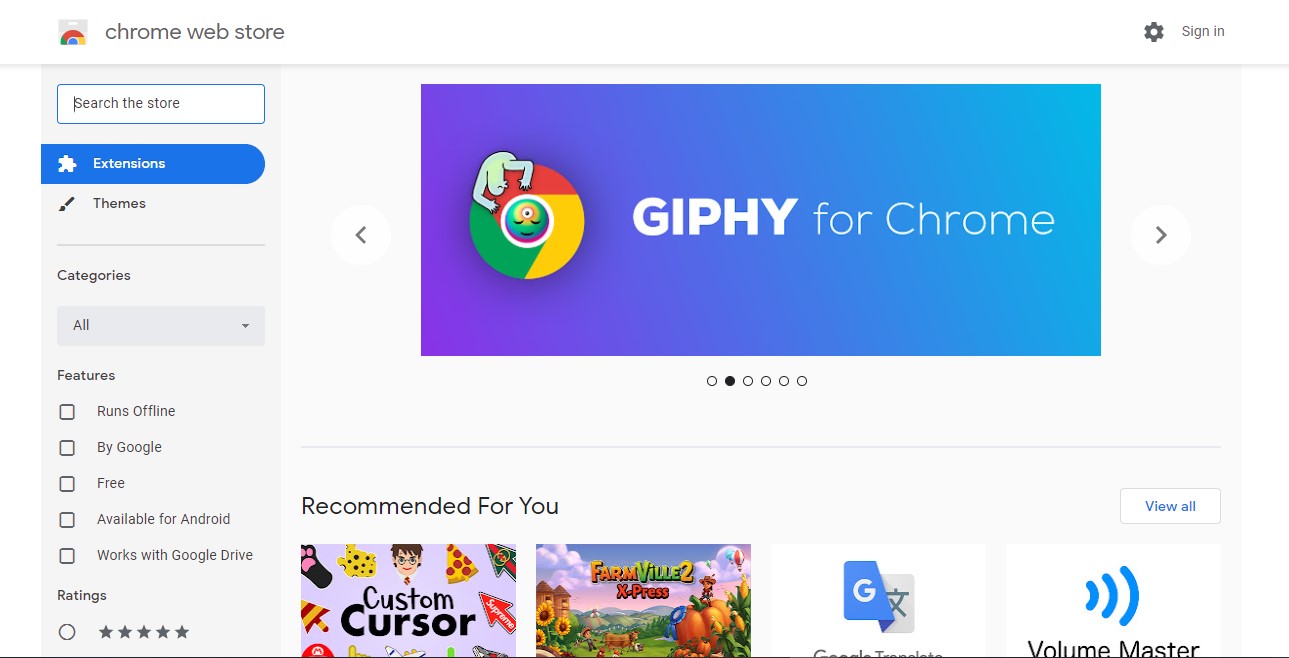 Firefox lacks in this segment, it has almost every alternative of extensions available in the Chrome Web Store but not all the extensions are better than Chrome's extension library.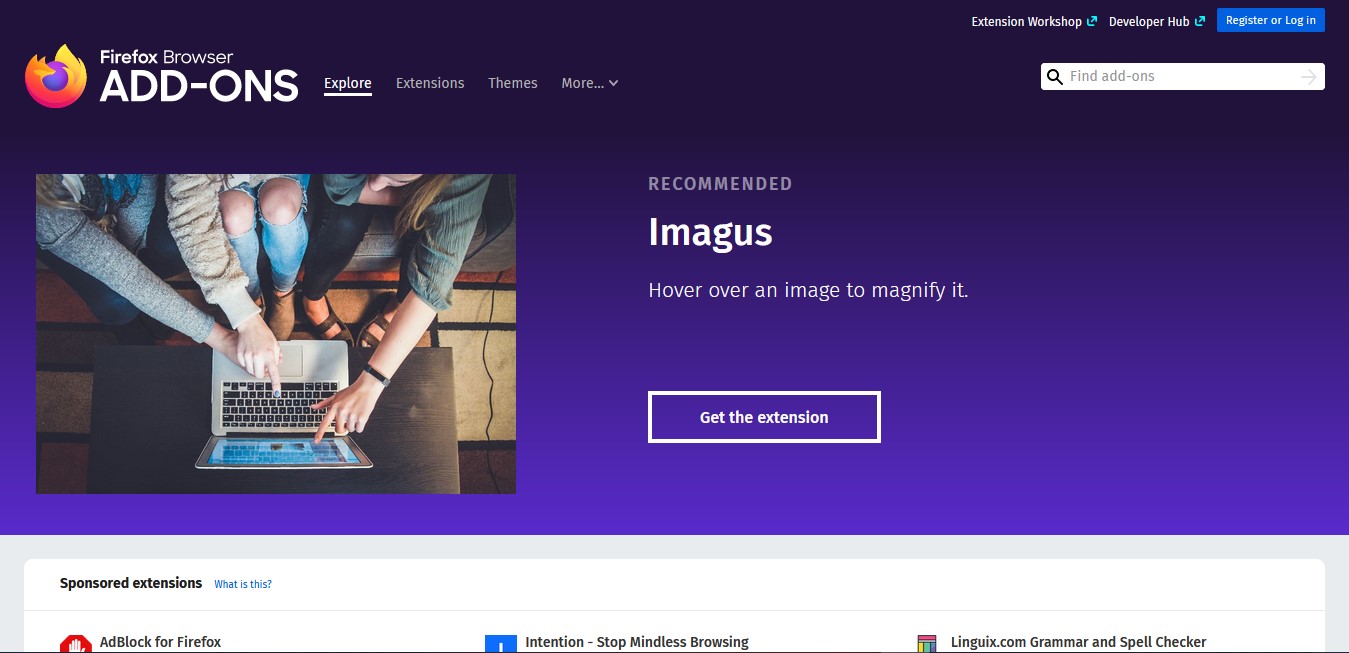 Speed & Performance
These days the web browser has become a vital element in our daily life chores. We do most of the work daily via a web browser only, from watching TV shows on Netflix, video content on YouTube, or checking emails, editing a spreadsheet in Google Docs, everything is done in the web browser, so speed and performance matter a lot.
We are going to use a few tools to test a browser's speed and performance, like Speedometer for responsiveness, and MotionMark for performance via CSS and HTML.
MotionMark_for_Chrome
Seedometer_Results
On testing Google Chrome on Speedometer, which measures the responsiveness of the browser, we got a score of 53.1 (±3.1), which from our perspective isn't a great score. And on testing for graphical performance, animating a variety of scenes using native CSS and HTML code, we got a 184.86±8.78%
When Firefox is tested on Speedometer, we got a score of 73.8 (±5.6), which from our perspective again isn't a great score but quite better than Google Chrome. And on testing MotionMark for graphical performance, we got a 343.49 ±17.61%, which is actually a great score, and almost double the score of Google Chrome, which means performance-wise on graphical sections, Firefox performs much better than Google Chrome.
Although the score can be different according to the machine in which you are performing the test. We used a mid-range i5-8th Gen machine with SSD (SATA III) and MX250 GPU. So, if you are testing on a larger machine like i7-10th Gen, a much more powerful GPU, can show a significant change in the numbers.
Privacy & Security
Now, we have dealt with the performance and the speed of both the browsers, now privacy and security are another thing to be taken care of. We visit a lot of websites every day, and we really don't know about the threat coming from any website, but a web browser can detect and block the threat is properly configured. However, that is an additional step, right? It would be much easier if everything is configured by default.
Google Chrome hasn't done or implemented a lot of steps in this section for keeping safe our privacy, although Chrome does send a 'Don't Track' request to the websites on a contradictory note, it is just a request which can be ignored and access all the private data of a user like the location, webcam, mic, etc.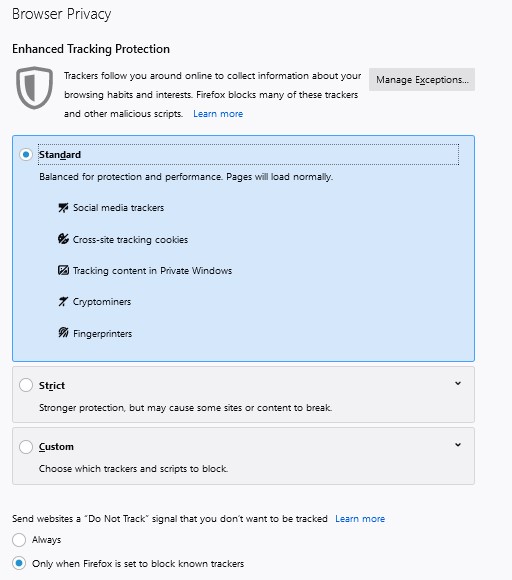 Mozilla Firefox on the other hand does a great job in this department. Firefox activates its own standard protocol by default to block a lot of inner things like Social media trackers, Cross-site tracking cookies, Tracking content in Private Windows, Cryptominers, and Fingerprints. Other than this you can increase the security level to Strict or create your own custom rules.
Sync & Cross-Platform
Synchronization and cross-platform support are another important for a good judgment but it is not applicable for every user. It is only applicable for those who use the same browser on different machines like a home PC or a mobile device, etc. Synchronization and cross-platform support allow you to sync all your saved bookmarks, passwords, history to another device.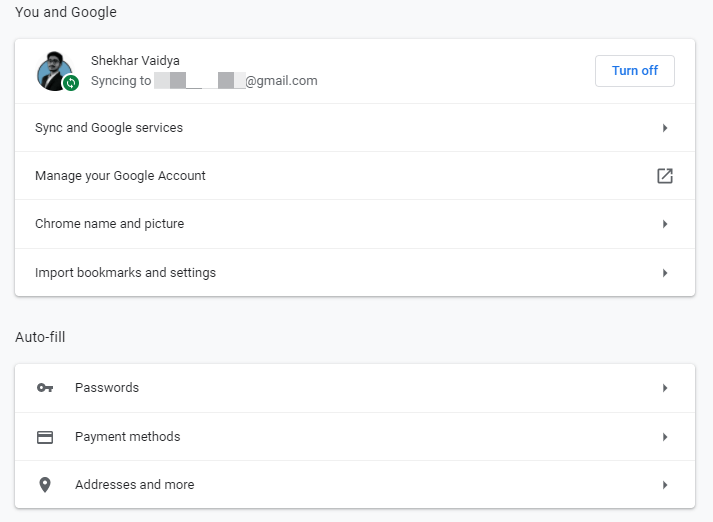 Google Chrome, in this department, does an excellent job, Chrome saves all the data to a single Google account, so it becomes easy to handle those things as most of us use a Google account for various works like email, drive, docs, etc.
Firefox also does everything like saving bookmarks, passwords, browsing history, but the only thing which bothers me is that it uses its own Firefox account to save all those things. Moreover, Firefox account credentials are one more thing to remember and it can only be used for synchronization purposes.
Conclusion
So, here was the in-depth comparison of both the browsers, both Google Chrome and Mozilla Firefox was great in a bunch of individual sections, but none are best in all the sections, so it is up to you, which feature you need the most, and then finally decide which one of the two browsers is best for you.
If you've any thoughts on Google Chrome vs Mozilla Firefox | Which one to Choose?, then feel free to drop in below comment box. Also, please subscribe to our DigitBin YouTube channel for videos tutorials. Cheers!