Torrent apps are not always looked upon as a legitimate source of downloading any file. Moreover, torrents can also be used to download and share any data. One of the key reasons for using torrents is that it can be used to download large files. And there are several torrent apps available for Android OS that make it more convenient to download large files on the go. You can download your favorite TV shows, the latest movies, games, etc. using torrent files. In this post, we will give you a list of the best and popular torrent downloader apps that you can download on your Android device and use to download any file of your liking.
Torrent is a hub for pirated content. We, in any case, do not promote piracy. Torrents have been under the radar of the law for quite some time. It is advised to stay away from torrents because they are mostly induced by some malware or virus that can harm your device or steal your data. But as they say, you gain some, you lose some. And if you are aware of what and from where you are downloading the torrent then you are in safe territory.
Best Torrent Downloader Apps
Here are the Best Free Torrent Downloader App for Android to Get Torrent Magnet Files for Free
1.
BitTorrent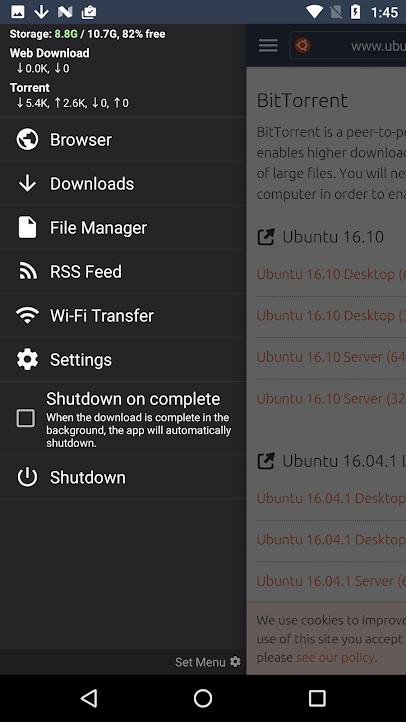 If you have been downloading torrent files on your PC, then you surely would have heard about BitTorrent. The official Android client of BitTorrent is available to download via the Play Store. While torrent apps are all same, BitTorrent offers some new features like web-based seeding, commenting and reviewing, etc that make it different from other torrent clients.
2. µTorrent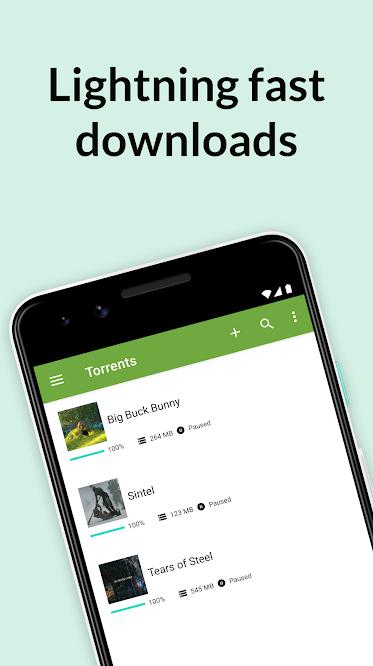 µTorrent is just like the second name to torrent. The Android client of the torrent software is available on the Play Store. The app is widely used and has over 100 million downloads. Some of the key features of the app are torrent search with support for magnet links, and also set a maximum number of active torrents at a time. Moreover, you can download multiple files and play them all at once as a playlist.
3. Flud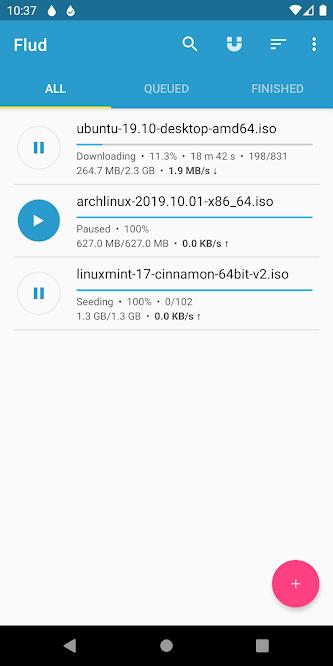 Flud is one of my favorite torrent downloader Android apps. The app has an easy-to-use interface and works straight to the point. There are no speed limits for uploads or downloads, has selective file downloading and prioritization, magnet link support, sequential downloading support, and a Wi-Fi-only model.
4. aTorrent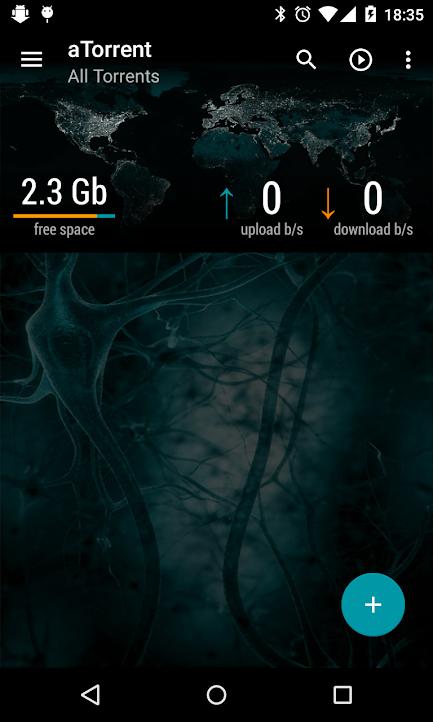 With over 100 million downloads, aTorrent is another simple and easy-to-use torrent app. It features Wi-Fi only downloading, storage locations, external SD card support, and more. Besides, it supports protocols like BitTorrent P2P, DHT, Advanced DHT, Magnet links, etc. This makes it a versatile and flexible torrent client for Android.
5. TorrDroid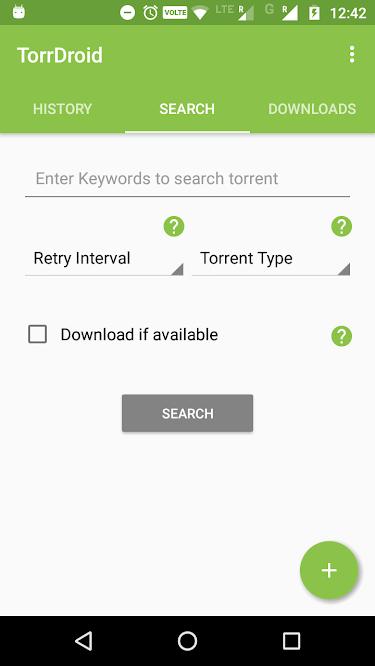 TorrDroid is another Android torrent client that you can grab for your mobile. The app features an inbuilt search engine, magnet link support, options for individual and multiple downloads, you can set up upload or download speed limits features a WiFi-only mode, etc. The app is ad-free, which makes it more convincing for torrent clients to have on your Android phone.
6. WeTorrent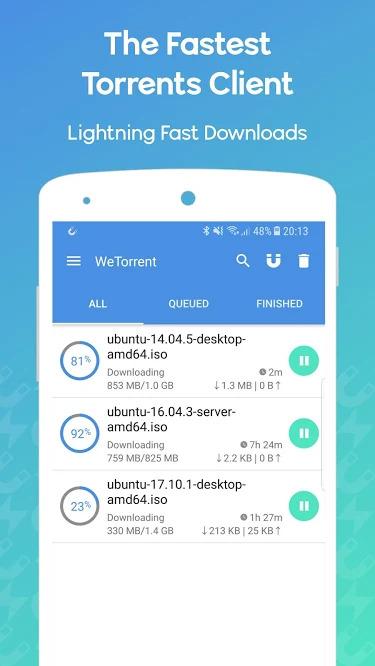 WeTorrent is an ultra-fast torrent and magnet downloader. You can download any torrent file using this torrent app for Android. However, for removing advertisements and other features like download priority, proxy support, etc, you need to pay $1.99, which in my opinion makes little sense. You can try out this client in the free version itself, which works fine.
7. Vuze Torrent Downloader
The Vuze Torrent Downloader app is a compact and valuable torrent downloaded the app. It helps users manage and control their torrent experience. It is easy to use and gets the job done very quickly. Users can manage their torrent downloads, use the search and discovery feature, receive notifications, go ad-free, etc, on Vuze Torrent Downloader.
It is so handy that it works for both Android phones and tablets. The app's interface is straightforward, which is one of its biggest advantages. And Vuze has a remote control app too! This allows users to remotely control their desktop client.
The app has a Pro version which users can purchase to get rid of ads and access some premium features. These include battery-saving features, and in-app promo buttons, etc. Therefore, if you are looking for a torrent downloader app that is extremely simple and quick, we recommend Vuze.
8. FrostWire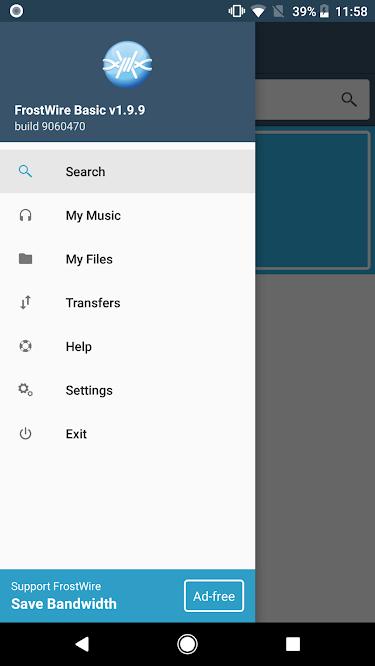 FrostWire features a simple design, modern design, and a simple user interface that does the job with all the necessary features. You can download torrent as well as magnet files using FrostWire. There are some other nifty features like inbuilt music and video player, which makes it convenient for users to play songs or videos straight from the app itself. The app also does not feature any ads, so that is one definite plus point for the app.
9. LibreTorrent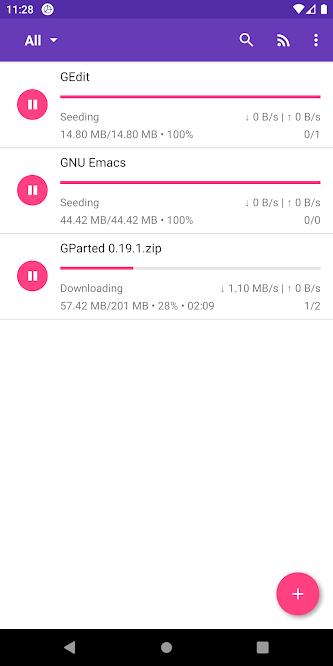 LibreTorrent is an open-source torrent app for Android devices. It has a simple modern and minimal design. The app also features Dark/Light mode for user convenience during any time of the day, which is one feature many of the apps are missing. You can keep track of all your torrents in one place, and all the features are tied well together.
10. tTorrent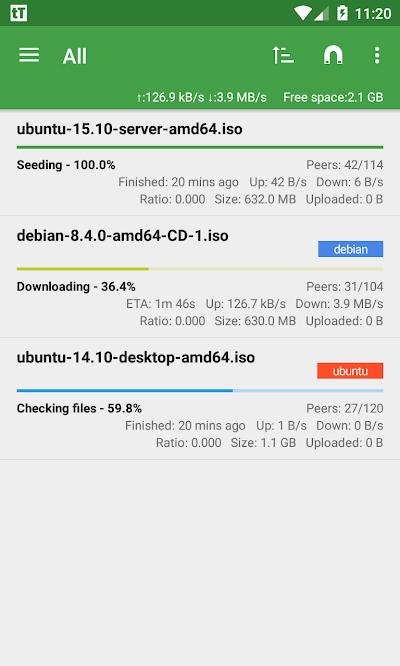 You have heard about utorrent but here is tTorrent which is another popular torrent downloading apps on the Google Play Store. You can do almost all the things you would expect out of a torrent client straight on your Android device. The user interface is modern and simple and is also easy to use. The pro version costs $1.99 which removes ads and brings in more features.
11. Nzb360
Nzb360 is a versatile torrent downloader/manager app that supports popular services. The list of supported services includes SABnzbd, NZBget, Transmission, Sonarr, Radarr, Lidarr, Bazarr, Prowlarr, qBitTorrent, SickBeard/ SickRage, CouchPotato, Headphones, Jackett, etc. It has some pretty great features that aids users manage their downloads.
The app supports several kinds of connections, SSL/TLS, HTTP Authentication, Reverse proxies, URL Rewrites, and local connection switching. Users can add multiple servers for better management, turn on notifications for getting alerted. The user interface of the app is fairly simple and sleek.
While Nzb360 is not solely for downloading, it is a great tool to do so. The app gets regular updates which is a plus in our opinion! On the whole, Nzb360 is a multifunctional app that is worth a shot if you're looking for a torrent downloader app that has other features.
Conclusion
So, there you have it from my side in this post. I hope you guys liked this list of torrent apps that you can download on your Android device. Let us know in the comments section below, which one would you pick for grabbing torrent files. Until the next post…Cheers!
If you've any thoughts on 10 Best Torrent Downloader Apps for Android, then feel free to drop in below comment box. Also, please subscribe to our DigitBin YouTube channel for videos tutorials. Cheers!