Multiplayer games require elite setups to play, but guess what? You can play multiplayer browser games online with friends or with siblings—on a single browser, without high-end hardware. Moreover, these games can be fun to play during work breaks between colleagues. Multiplayer games are the most enjoyable form of entertainment. There is soft tension, a sense of envy when you are winning from your friends, and intense competition. In other words,—multiplayer games can totally buzz off your boredom. Furthermore, browser games are exemplary games to play on low-end systems.
The internet is overflowed with "multiplayer browser games." However, not all of them are worthwhile. In this article, you will get to know the best multiplayer browser games. The list includes online multiplayer games that can be played with online friends and also local multiplayer games which you can play with your friends and family on the same PC.
Free Multiplayer Browser Games
Here are the Best Free Multiplayer Browser Games to Play on Modern Computer with Internet
1. Isleward 
Isleward is a low-resolution role-playing game. The game starts with leading you to choose a character and leaving you off all by yourself in a city—called Stratford. In the city, the player gets a lot to explore. You get your bearings and learn how to kill monsters to level up.
Furthermore, a player If run into other online players in the game can convince them to explore the city together. Isleward—a browser-based game that provides you all your elements, from popular MMOs to RPGs. The latest features introduced by Isleward are inter-player trading UI, options menu, and Inventory UI customization.
You will adore this game playing with friends, and It is perfect for multiplayer. A group of different characters is much stronger than a player alone. Furthermore, the game will be the ultimate source of loads of adventure and entertainment for you.
2. Slither.io
Slither.io will remind you of the classic snake game in old Nokia phones. The concept of the game is the same but on a whole new level. You are a snake! You eat and grow bigger. There are other snakes too—your friends! (I hope not in real). If you bump into any other snake, you vanish. You can force other snakes to collide with you by trapping them.
The game gets you hungry for glowing small dots. Your body grows wider and longer as quickly as you begin eating dots. Slither.io allows you to customize the skin of your snake, with cool customization tools you can make your snake look scary or friendly.
To play Slither.io you don't have to sign up, register, or download additional files. Just go to the website, put your nickname, and enter into the realm of "Hissisipi".
3. Treasure Arena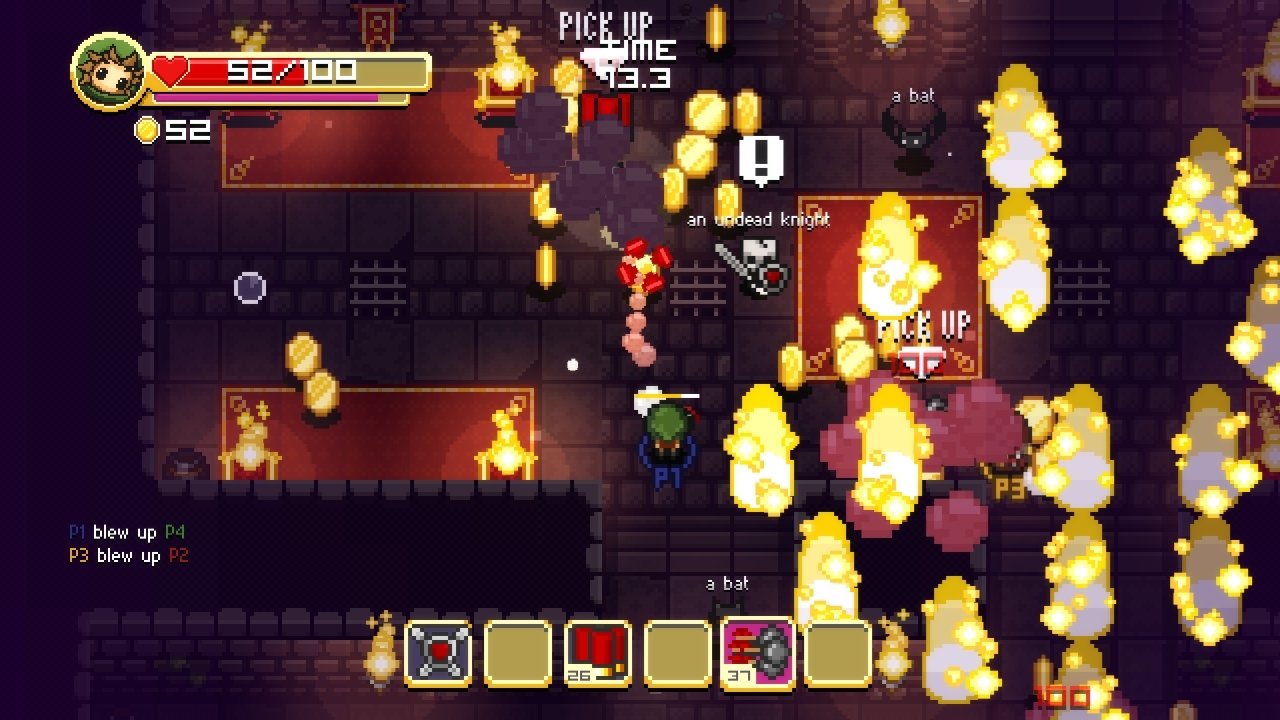 Treasure Arena is another fun multiplayer adventure game that puts you in an evil dungeon to battle for misplaced treasure. The players are guided to obtain the most gold before the time is up. You can play Treasure Arena with two of your friends online. Together players look for treasure to get a piece from it. You can respawn after being killed, as long as there is still time. Although, once you get killed, you lose some of your gathered gold. Furthermore, the player is given various powers to stay alive when searching for a dungeon.
Because you and your buddies ain't the only players looking for valuable treasure, It is a battle. The only approach to the treasure is to survive! Moreover, some non-player characters are staged to guard the treasure and will brutally attack you If you go close. Not only these NPCs are harder to kill, but they also have powerful weaponry. And that's the fun part of the game—you and your friends battling against some big guys for valuable treasure.
4. War Brokers
If you love challenges and would love to have a battle royale experience on your browser, you are going to love War Brokers. The game is packed with several guns, rifles, and snipers. War Broker is a first-person team shooter game. The missions include deadly hurdles such as stopping enemy missiles.
Recently, the game has introduced its battle royale mode, and everyone is loving the low-key battle royale experience. War Brokers drop you down in remote places with pistols and rifles to defend yourself.
You will also discover vehicles, helicopters that you can operate and control. You can enter the game without signing up. Although, If you log in with an account, more challenges and missions will be visible to you. Moreover, you will be able to collect rewards for killing and playing.
5. Town of Salem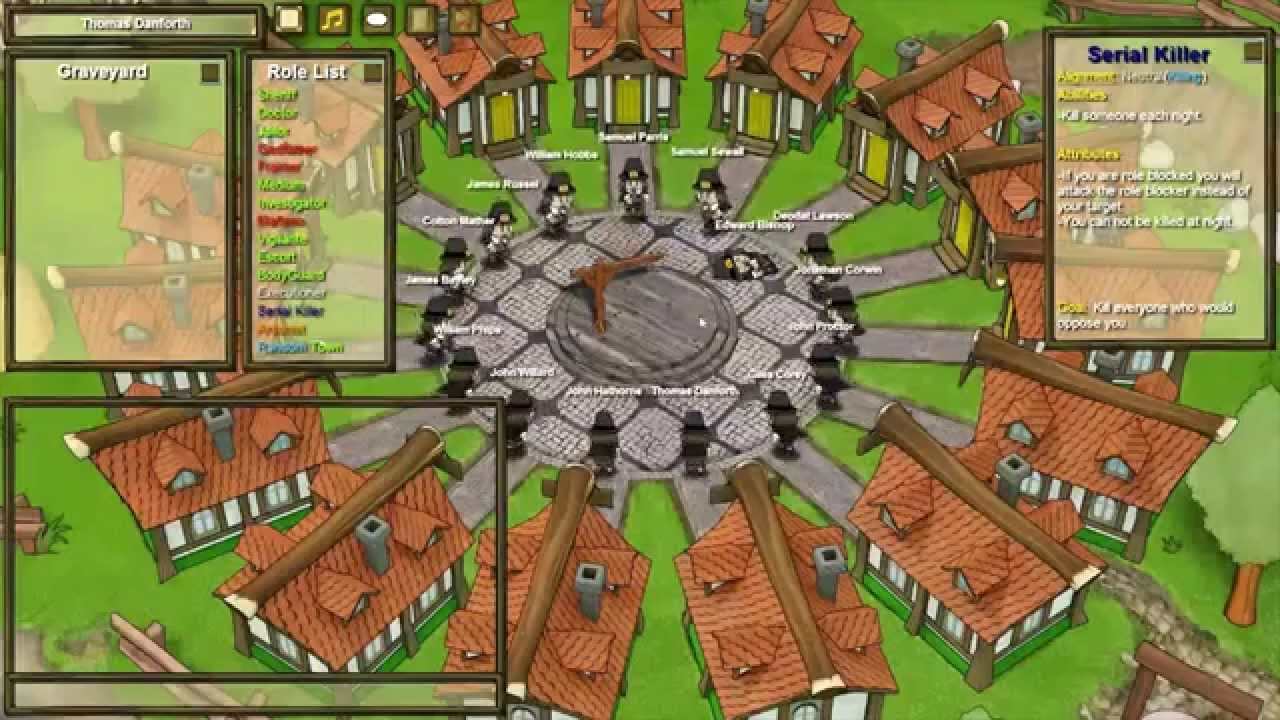 The Town of Salem is a role-playing game that challenges you to be a conspiratorial liar. A player gets to choose from three characters. Townsperson (good), Mafia ( bad), and neutrals. Every character has its role to play with particular abilities. Say If you choose to be a townsperson, your role is to track down Mafia and prevent them from slaughtering the people of the town.
Each character of the game gives you a novel set of abilities that you can make use of at the night phase of the game. In the night phase, characters plan out their moves and write them on their will. If they are killed overnight, other players will try to fulfill what's inscribed on their will. The game can be pretty serious and intriguing for some players and, at the same time, fun for others.
6. Kingdom of Loathing
The Kingdom of Loathing is probably one of the oldest browser games out there. Although It does not make sense, It is still widely played among teenagers and adults. The reason it is a hilarious and pun-based game. The game is deeply embedded in the web interface and the web page refreshes after every new area. You might not find the interface pretty. Although the game is not trying to be pretty. It is more like a dungeon game.
There is also a community of players who discuss new patterns of the game and also help out new gamers. Before entering the game, you get to choose your character. The characters include Seal Clubber, Turtle Tamer, Pastamancer, Sauceror, Disco Bandit, and Accordion Thief. All these characters occupy various funny abilities.
7. Prodigy
Prodigy is the first fantasy-inspired role-player game on this list. With over 50 million players, It is a massively multiplayer online role-playing game. The Prodigy is aimed to improve your confidence and math skills in an enjoyable method. You are a young adventurer in the game, and traveling in the world of Prodigy fighting with bosses and monstrous creatures. To win the game you have to answer some questions.
Every battle you fight, you get closer to the key to open the gates of a magical academy. The game can be a very engaging strategy to hone the maths skills of kids and enhance their confidence levels.
8. Powerline.io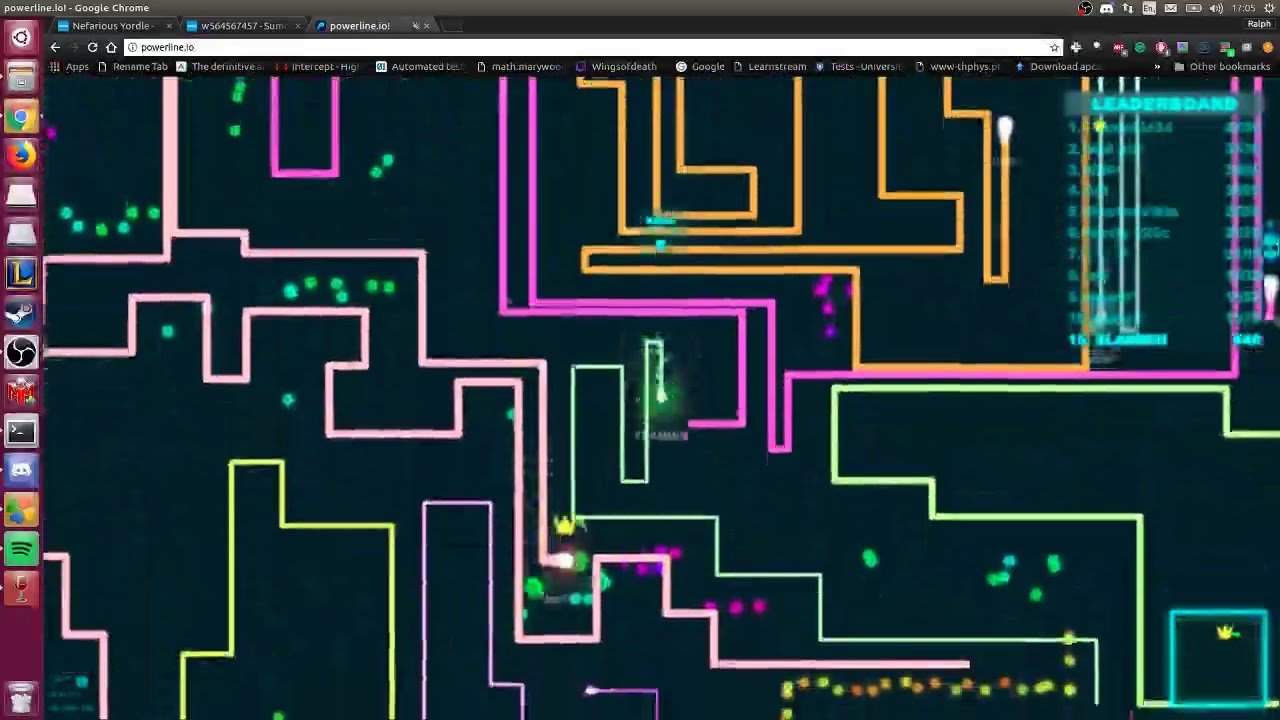 Another Snake game that will remind of old times. However, Instead of fighting for food, in Powerline.io, you fight for supremacy. Move across the field to eat the dots cubes that appear when other snakes die. The concept of the game is the same. You grow longer and wider as you feed yourself. Also, don't run into other snake buddies, or else you will turn into a cube and respawn in your original size.
A unique feature that makes the Powerline.io a little bit more interesting is if you want to move faster, slither close to other snakes. This action causes electrical impulses! Which benefits you move quickly.
9. Squadd.io
Squadd.io is a three-dimension shooter, which lets you play with your friends as opposing teams or in free roam with everyone else. To obtain weaponry, you are guided towards Power-up stations.
There are dozens of characters to be. Moreover, a lot more will be unlocked once you start killing enemies. The concept is to live and win. The longer you survive, the higher your score gets. Scores are shown on the leaderboard.
You have to stay alive long enough to appear at the top of the leaderboard. Furthermore, with more points and kills, you can unlock elite weapons and increase your level. Squadd.io can be an ideal game for you if you are looking for face-paced games.
10. RuneScape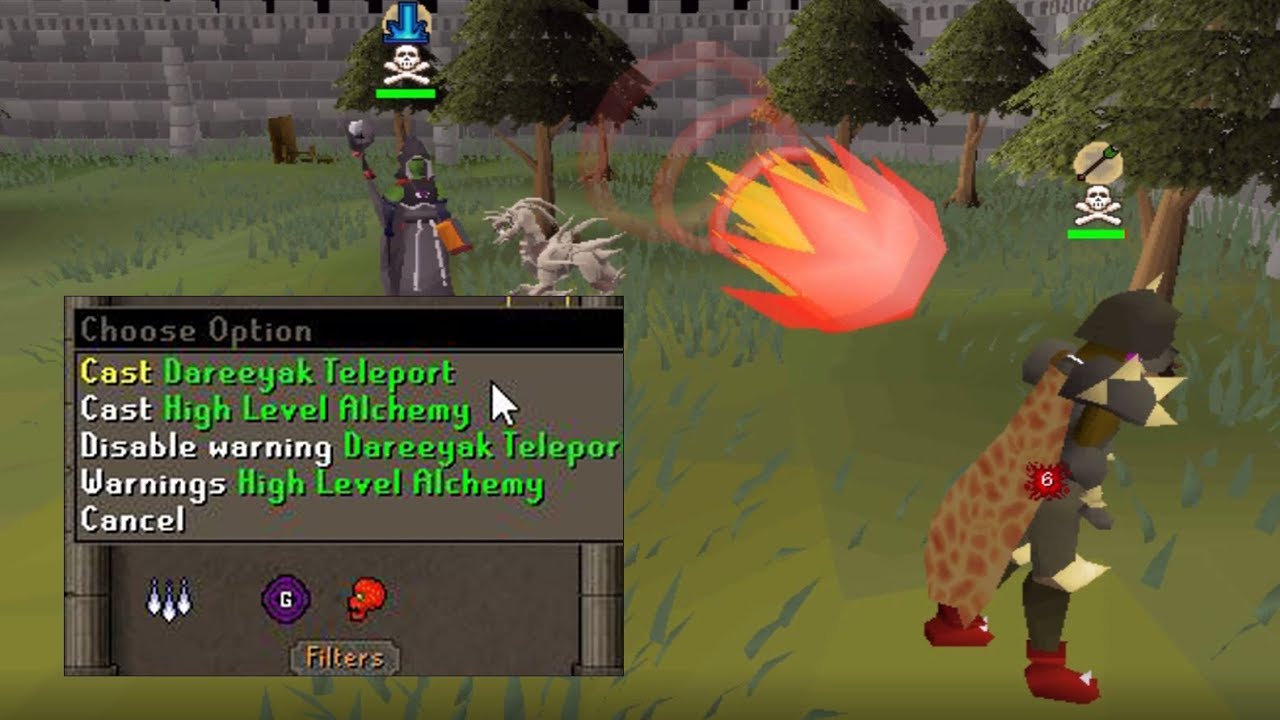 RuneScape takes you in the vast, medieval, fiction realm of Gielinor. A multiplayer role-playing game—RuneScape was developed by Jagex. In the game, you can take part in over 200 adventurous quests. Moreover, the quest includes exploring a world filled with diverse races and guilds, all seeking power. You have to choose what type of skill you want to acquire and train for it to get the master's badge.
The player can obtain skills in the following fields: Combat, Artisan, Gathering, Support, and Elite. The game gets challenging and interesting as you level up. Your skills are also enhanced with rising levels that ultimately help you complete your quests.
11. The Crystal Temple
Fire boy and Water girl in the crystal temple is a local multiplayer game. Which you can play either alone or with your friends. The fire boy and water girl are headed to have an adventure. And along the way, they face many challenges. Both are on the same team and headed to the same destination, so there is no competition.
Although, you make a competition out of it, deciding who reaches first to the destination wins the game. The twist Fire boy can not touch water girl! If that happens, both will die. And the game will begin from the first level. Furthermore, the players have to watch out for all the dangers; the colors of teleporters can also switch.
12. Final Boss
Killing a boss at the final level of a game has always been pretty exciting. But have you ever thought, playing as a final boss? And killing heroes. Final Boss fulfills your wish. In this simple arcade local multiplayer game, you are a boss and kill heroes coming inside your room.
The more heroes you kill, the more gold you earn. With gold, you can buy new and sharp skills to slaughter heroes. You get to choose from 6 bosses. All of these bosses perform various skills to kill and defense. Furthermore, there are four different scenarios in the game.
13. Crazy Golf-Ish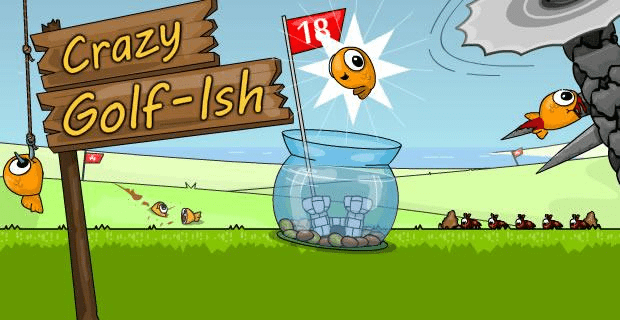 Crazy Golf-ish is another local multiplayer game, and It is inspired by Golf. So if you are a golfer or you cherish golf, this one's for you. Although, you might find the game most frightful and badly inspired by golf. In the game, the player lands goldfish in the fishbowl with few shots possible, if shots are too hard, fish might die.
So you have to land the wish in the fishbowl without killing it. Flush your fish down the toilet, attempt not to make him too big, and avoid getting killed on spikes or sliced in half by the deadly circular saws. The Crazy Golf-ish is probably going to be the most frightening golf-inspired game you will play.
14. Flash Bash
If you have played classic street fighter games, and the Tekken series, Flash Bash will seem very familiar. It is a local multiplayer game that can be played with friends and family. It is a fighting game in the tradition of Street Fighter games. You get to pick from dozens of characters the same as Tekken games. Furthermore, every character comes with his/her fighting style and an array of moves.
15. Iron Snout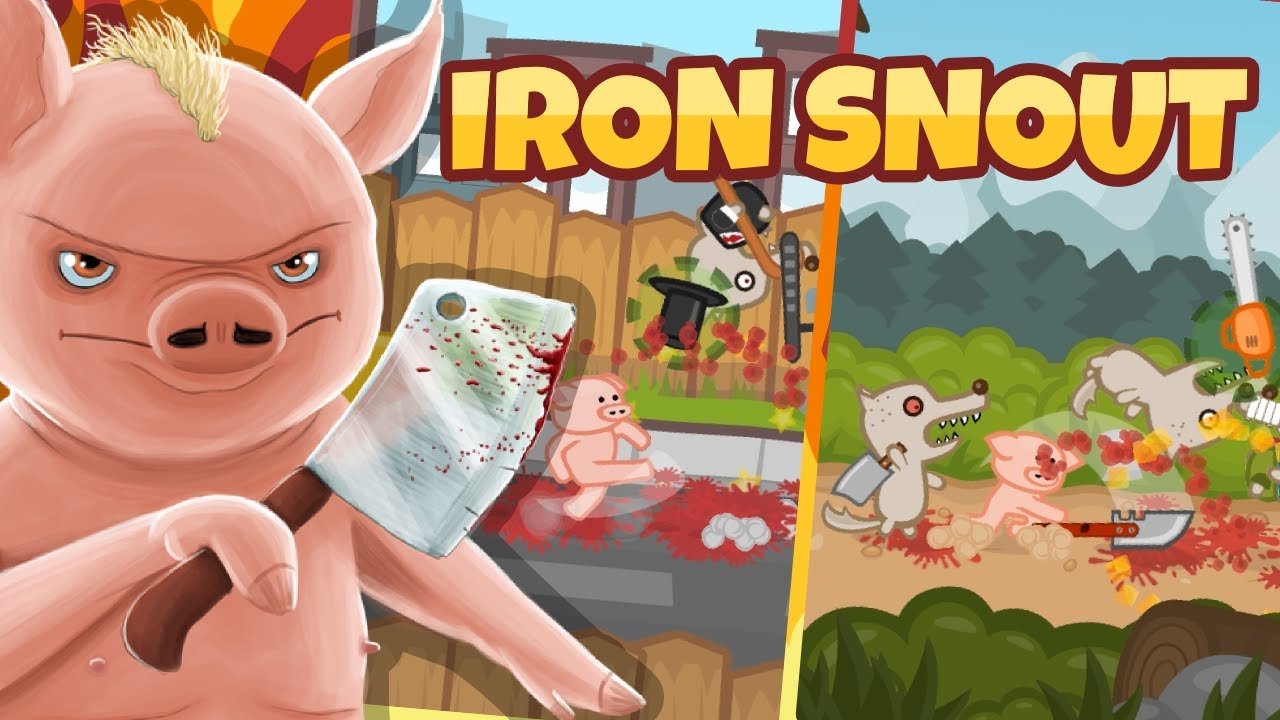 Iron Snout is another great local multiplayer game, in which you will be fighting as a piglet. The piglet is fighting for his own life against bloodthirsty wolves. It is a colorful, fast, and button-bash fighting game with some KungFu theme movies. The piglet stands firm in the ground of a forest and fights the waves of the enemies.
The game gets challenging as the waves of enemies start appearing from both sides. The game is pretty resilient, and you can dodge rockets of enemies, kill them by throwing weapons. You don't own any weapon, though, and you can catch the weapon of the dead enemy. And throw that weapon back at the enemy wave to get combo kills.
16. Helicopter Game
Helicopter Game is a replica of the Flappy Bird game that you must have played growing. Your job will be to fly a helicopter and protect it from getting hit by any upcoming obstacles. You can play it with your friends, and the one with the highest point wins the game.
17. Street Skater



If you're an experts skater, then then you are going to love this skating game. Street Skater has very simple and minimalistic graphics, but it is enough to keep you engaged for an hour. You complete this online browser game along with your skating buddy, and the one with the highest point wins the game.
Conclusion: Above are the Free top Multiplayer Browser Games to Play on your PC. You do not need any software or addon. Just all you need is a modern browser and good internet.
If you've any thoughts on Top Best Multiplayer Browser Games, then feel free to drop in below comment box. Also, please subscribe to our DigitBin YouTube channel for videos tutorials. Cheers!