Samsung's One UI has come a long way. And now here is the new update from Samsung, which is One UI 5 based on the new Android 13 for Galaxy devices. This new update does not bring a huge visual revamp, but there are a lot of cool features. One UI is considered among the best UIs for smartphones. In reality, it is only available on official Samsung devices, so it is not available on all smartphones. The UI works decently, and there are tonnes of cool features that work flawlessly.
The new One UI 5 update based on Android 13 for Galaxy devices doesn't bring many visual changes but many cool features. This update includes minor visual changes, an intelligent Wi-Fi feature, New Options in Settings, camera features, individual call backgrounds, multitasking features, and many more.
One UI 5 Feature Updates & UI Changes
If you are wondering about the One UI 5 update, release date, and Eligible Galaxy devices list, then you are in the right place. Here we will list some brief information about every updated feature. They are as follows:
New options in Settings Page
The Biometrics and Security page has changed to Security and Privacy.
You can check for any privacy breach from here, and the Digital Wellbeing UI is also revamped and shows you more information.
There are also new magnifying features in accessibility settings with a widget that works pretty well and do the job.
Visual Changes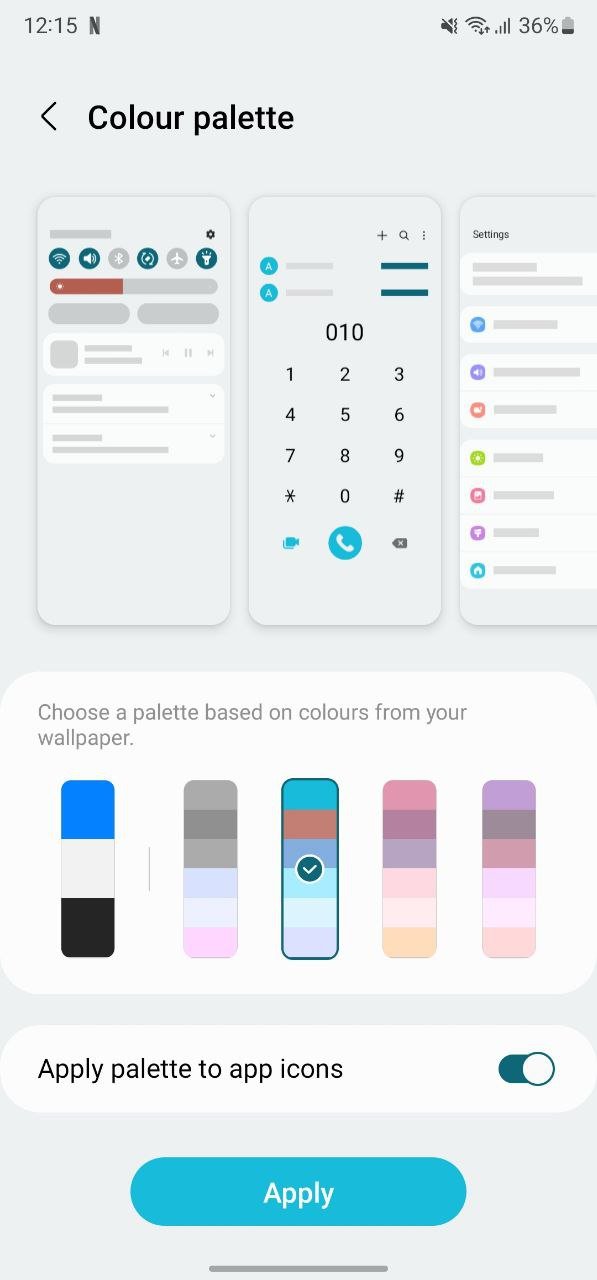 New and updated icons that look better than the previous update.
Icons in the notification are not bigger, so you have no clear idea of what app it is.
A new user account setting under the notification shade allows multiple users on the same device.
Wallpaper and theming options have been revamped.
Stacks widgets have been improved. In One UI 5, you can just drag one widget into another to stack them up.
Intelligent Wi-Fi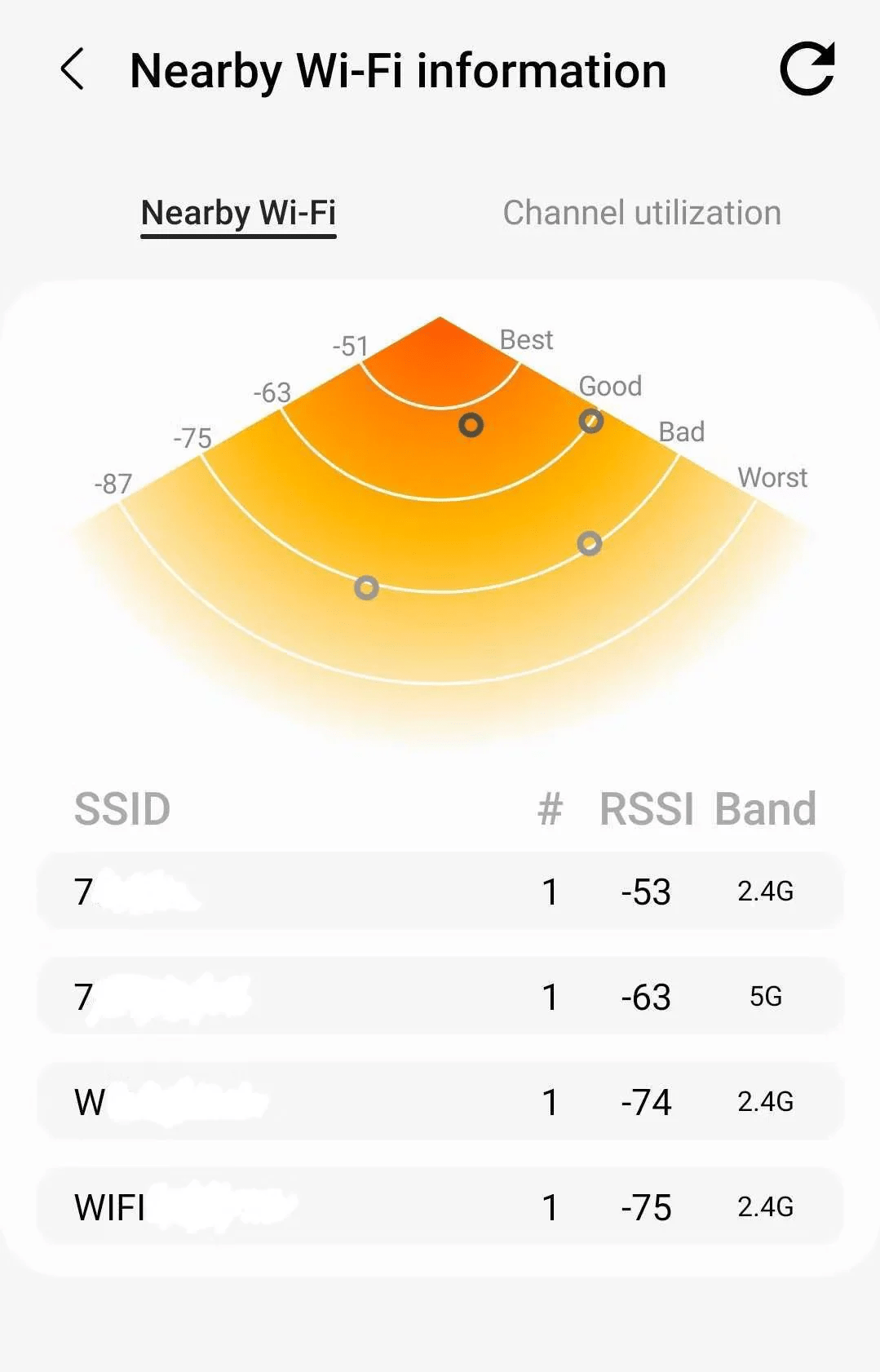 It brings some cool options with a developer options page.
The developer options bring you various diagnostic tools to see various information on your Wi-Fi network.
Users can see nearby WiFi networks in a really cool-looking graph.
Camera features
If you click any photo that has text, it gives you the option right away to extract the text; you can easily copy, and if it's the phone number, you even get a call option.
The keyboard and screenshot also have this feature.
The food mode works with a telephoto camera, and the pro modes have a histogram.
Individual Call backgrounds
In One UI 5, you can set different call backgrounds for different contacts.
Depending on your choice, the background can be a photo, video, or emoji.
Multitasking Features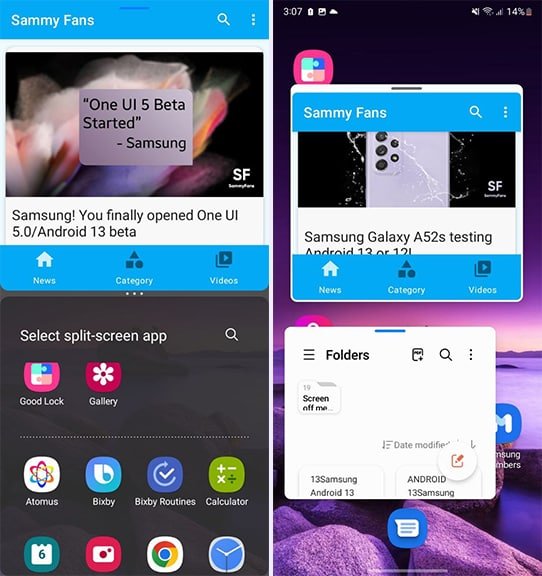 You can now swipe up from the bottom to put an app in split-screen mode.
Users can hold an app on the recent screen and drag it to put it in the floating window or split screen.
One can swipe down from the sidebar to put an app into a floating window.
Other Features
The gallery app has been updated, and the lasso tool allows you to crop photos in different shapes.
You can convert any photo into a sticker and add it to your editing photo.
Samsung's keyboard has been updated and has become more efficient in terms of usage.
One UI 5 Release Date and Eligible devices List
Samsung has already rolled out its final stable version of One UI 5 for its Galaxy S-series premium devices. The devices include the Galaxy S22 Ultra, the Galaxy S22+, and the Galaxy S22. Samsung is planning to roll out the One UI 5 update for the Galaxy S20, Note Galaxy A series, Galaxy S21 series, and a few Galaxy M-Series devices. Here is the exact timeline and release date of One UI 5 for your devices.
Samsung has officially released the timeline for rolling out the One UI 5 update to all its supported smartphones and devices in India. According to Samsung, the flagship phones and tablets will get the One UI 5 update with stable Android version 13 in late November or early December.
While some mid-range devices and older flagships will get the stable update around late December or early January 2023. Similarly, stable updates for budget-range smartphones and tablets would arrive in late January 2023 or later. The following devices are listed in order of release date:
November 2022
December 2022
Galaxy S10 Lite
Galaxy S20 FE
Galaxy S20 FE 5G
Galaxy S20
Galaxy S20+
Galaxy S20 Ultra 5G
Galaxy S21 FE 5G
Galaxy S21 5G
Galaxy S21+ 5G
Galaxy S21 Ultra 5G
Galaxy Note10 Lite
Galaxy Note20
Galaxy Note20 Ultra 5G
Galaxy Tab S6 Lite
Galaxy Tab S7 FE
Galaxy Tab S7
Galaxy Tab S7+
Galaxy Tab S8
Galaxy Tab S8 5G
Galaxy Tab S8+
Galaxy Tab S8+ 5G
Galaxy Tab S8 Ultra
Tab S8 Ultra 5G
Galaxy A32
Galaxy A33 5G
Galaxy A51
Galaxy A52
Galaxy A52s 5G
Galaxy A53 5G
Galaxy A71
Galaxy A72
Galaxy A73 5G
Galaxy M32
Galaxy M32 5G
Galaxy M33 5G
Galaxy M42 5G
Galaxy M52 5G
Galaxy F62
January 2023
Galaxy A12
Galaxy A13
Galaxy A22
Galaxy A22 5G
Galaxy A23
Galaxy F12
Galaxy F22
Galaxy F42 5G
Galaxy M12
Galaxy M53 5G
Galaxy Tab A7 Lite
February 2023
Galaxy A03
Galaxy A23 5G
Galaxy F13
Galaxy F23 5G
Galaxy M13
Galaxy M13 5G
Galaxy Tab A8
March 2023
Galaxy A03s
Galaxy A04
Galaxy A04s
Final Words
This One UI 5.0 update brings a lot of features, and as mentioned, this is obviously not a big visual revamp, but this is one major update. There are numerous essential features that contribute to a fantastic and decent user interface. Samsung has been providing regular updates to all of its smartphones, winning over users and the smartphone market.
If you've any thoughts on One UI 5 Update: Release Date and Eligible Galaxy Devices List, then feel free to drop in below comment box. Also, please subscribe to our DigitBin YouTube channel for videos tutorials. Cheers!