Artificial intelligence (AI) has become a potent force in the constantly changing technological world, transforming the way we interact with our devices. One of the most popular operating systems in the world, Windows, has embraced this disruptive technology and provides a wide range of AI apps that boost creativity, productivity, and enjoyment. In this article, we'll look at the top AI apps for Windows, which range from virtual assistants and smart assistants to advanced tools in various fields. These apps open up a world of possibilities and put the full power of AI at your fingertips.
Best AI Apps for Windows
Here are the best artificial intelligence apps for Windows 11 and 10 to make the most out of AI and boost PC productivity.
1. Scalenut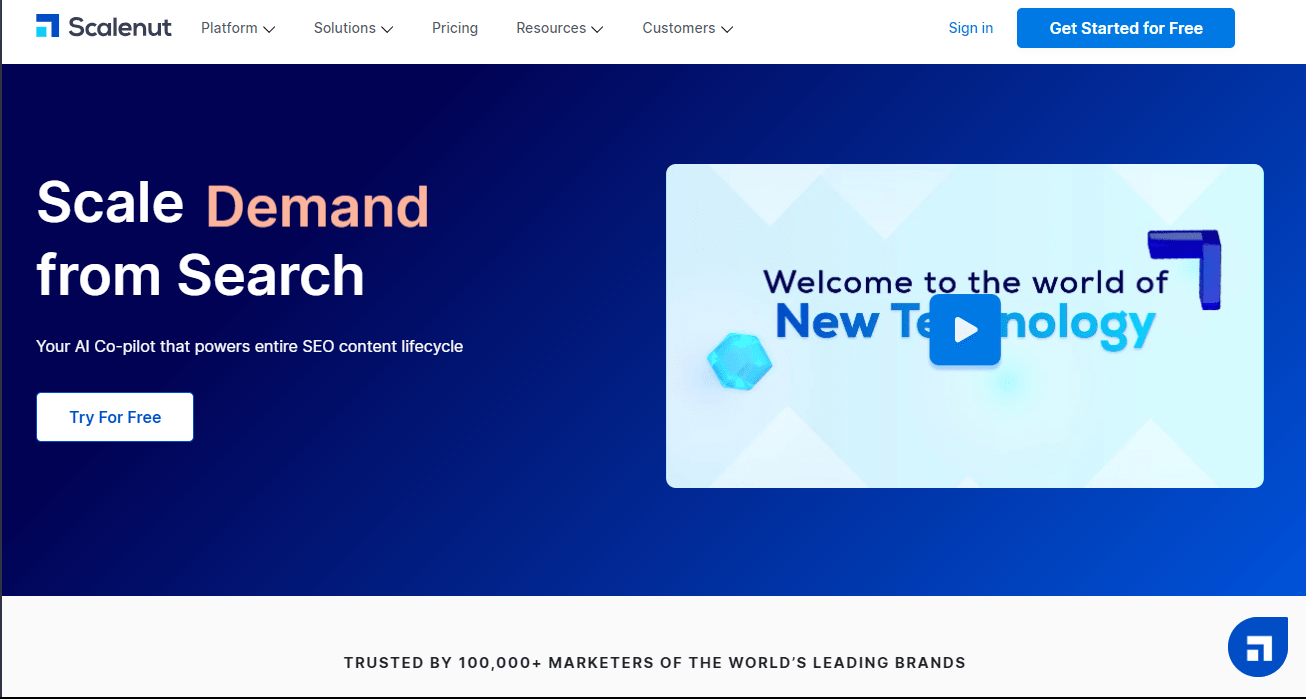 Users can easily produce lengthy, SEO-friendly material with Scalenut, a cutting-edge piece of content creation software driven by artificial intelligence. Scalenut allows content production on a variety of themes, such as blog entries and product descriptions, thanks to its strong features. Offering helpful ideas for keywords, titles, and meta descriptions, it simplifies SEO optimization. Utilizing Scalenut, users may produce content briefs that emphasize essential ideas and the intended audience.
The program makes it easy for users to collaborate on material and get comments and permission from others. In addition, Scalenut offers comprehensive content analytics that includes traffic, engagement, and social media shares, giving consumers useful information.
2. New Relic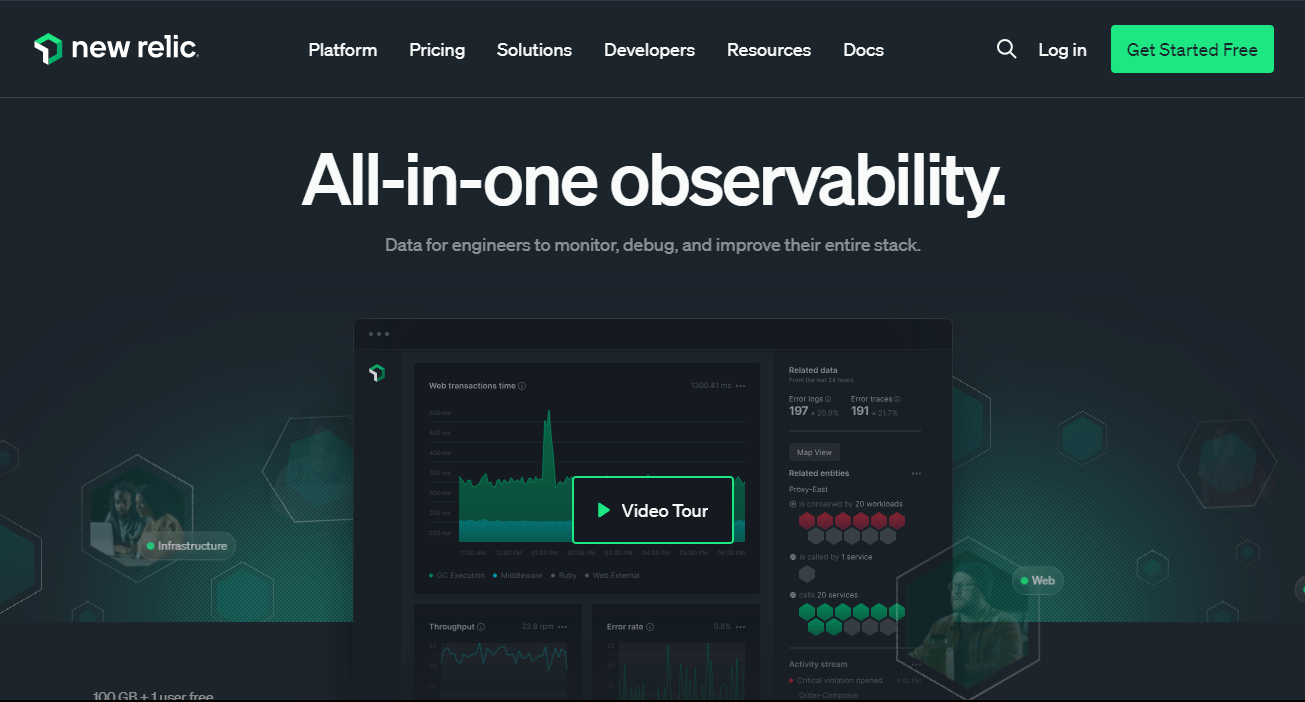 A potent real-time monitoring tool created to improve the performance of your Windows apps is the New Relic AI Windows app. This program can efficiently identify abnormalities and identify the underlying causes of performance problems by utilizing the powers of artificial intelligence (AI), allowing you to quickly fix the problems and raise the uptime and dependability of your apps.
The New Relic AI Windows app's extensive monitoring features allow it to keep track of crucial metrics, including CPU use, memory consumption, disk I/O, network traffic, and application problems. It also builds links between these data, enabling you to design dashboards and alerts that are unique to you and that can be used to identify and fix performance issues quickly.
3. Anyword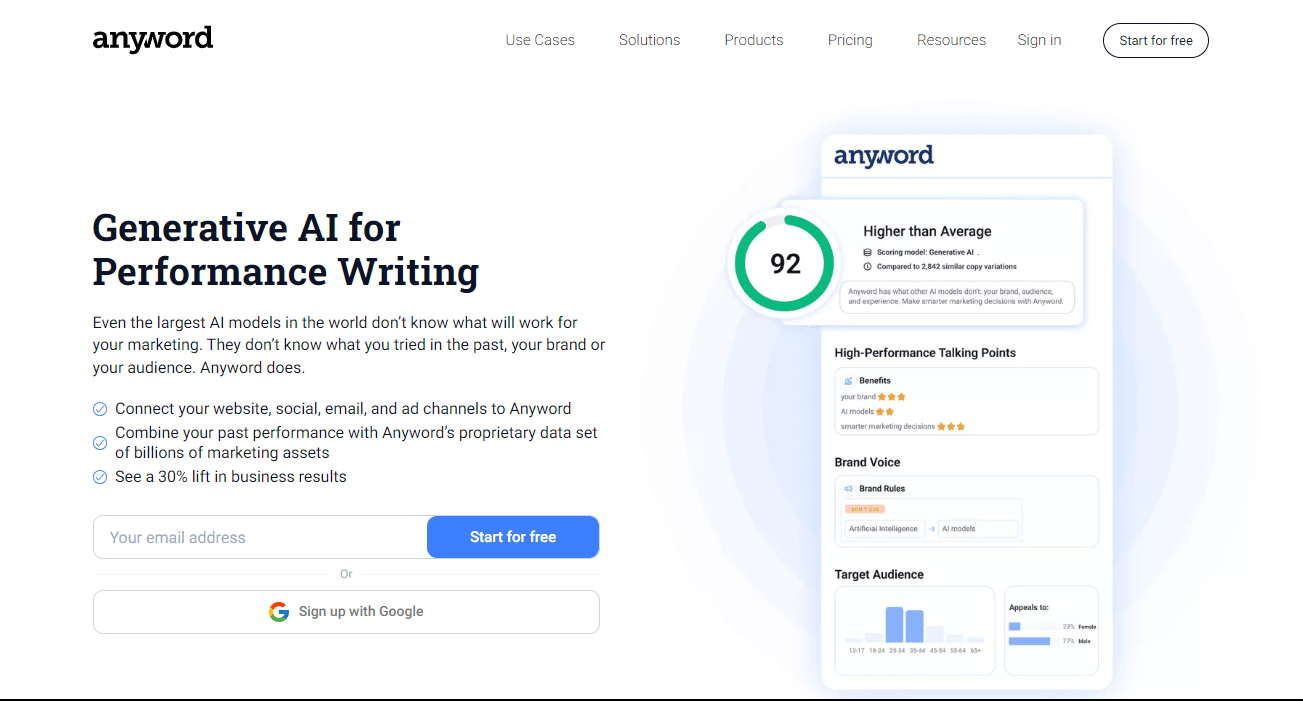 Anyword is a cutting-edge AI writing tool created to provide marketers with powerful content. Anyword gives users the ability to quickly and easily produce and optimize marketing content for a variety of platforms and target audiences by utilizing the power of machine learning.
Copy generation, copy optimization for metrics like CTR and conversion rate, audience targeting based on demographics and interests, plagiarism checking, and insightful analytics are just a few of the features that Anyword offers to give marketers the tools they need to create engaging and successful marketing materials while keeping track of the performance of their copy.
4. BQE CORE Suite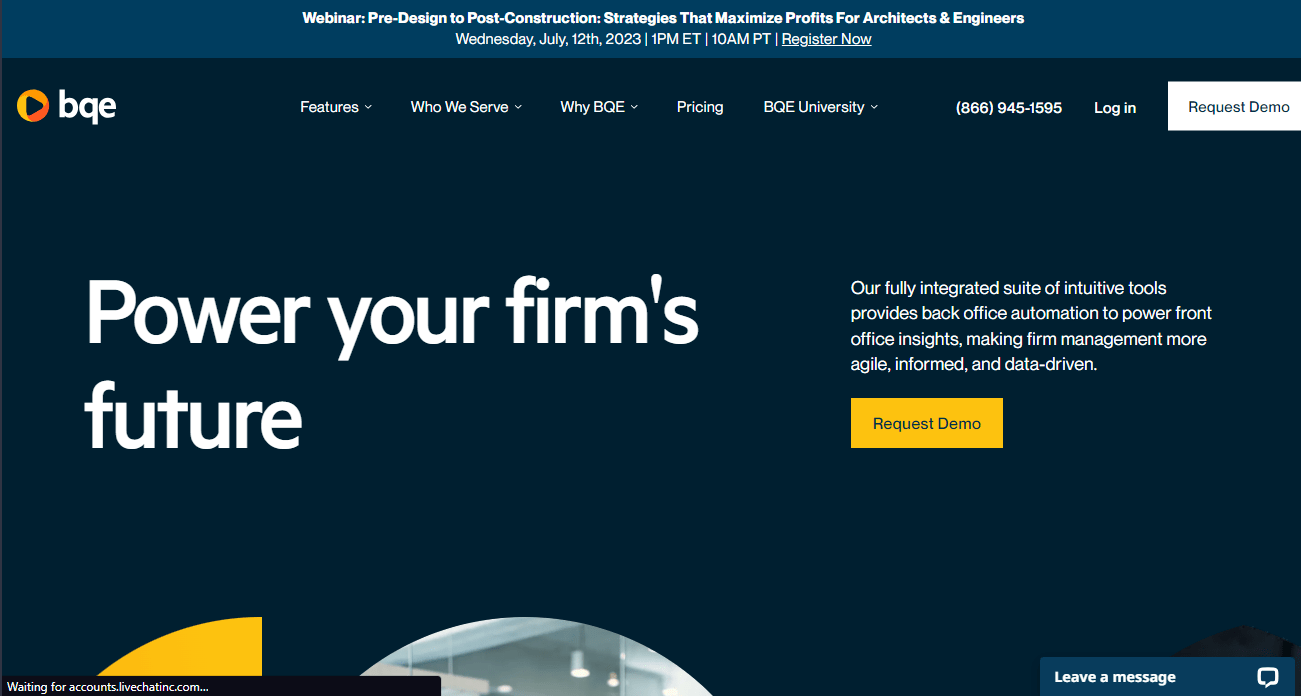 A complete software platform created specifically for professional services organizations is called BQE CORE Suite. It emphasizes time and expenditure management, project management, billing, accounting, and business intelligence. This comprehensive solution optimizes workflows, eliminates monotonous operations, and offers insightful data on financial performance.
BQE CORE Suite enables businesses to effectively manage their finances, monitor projects, charge clients, and make data-driven choices thanks to integrated capabilities, including accounting, billing, project management, time and expenditure tracking, and business intelligence reporting.
5. Frase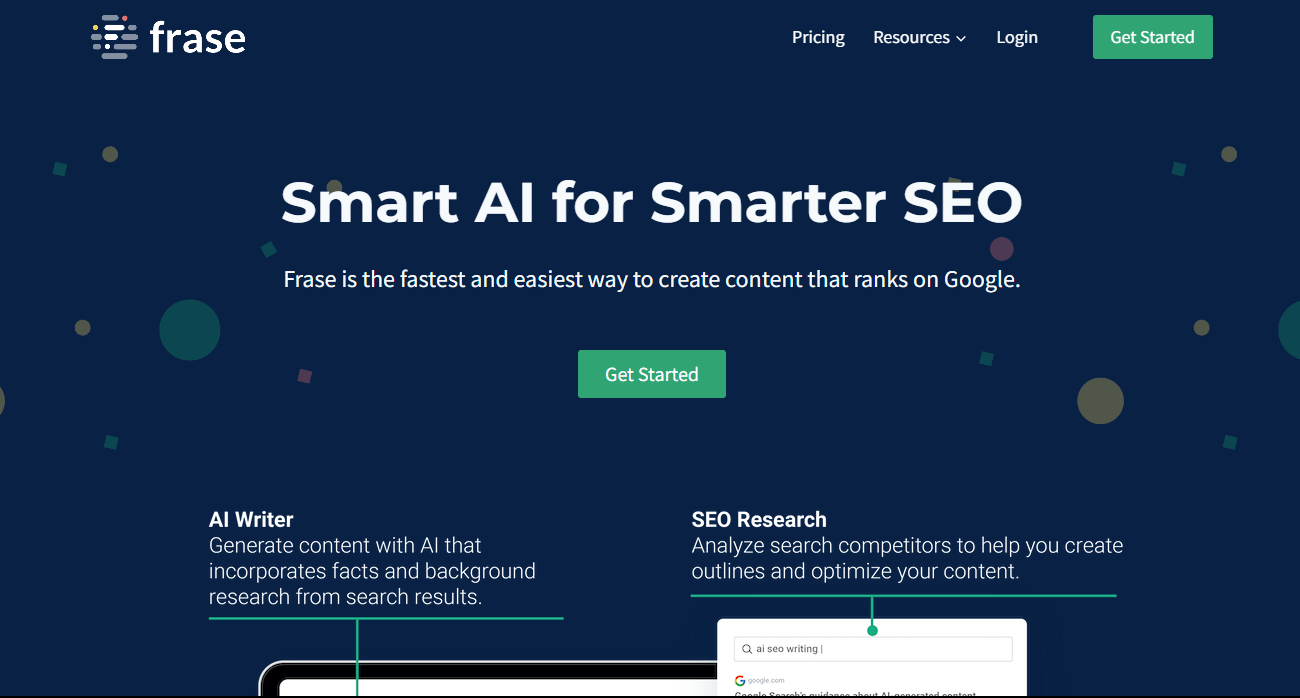 An AI-powered writing and SEO tool called Frase speeds up content production and optimization for obtaining top Google results. Frase creates thorough content briefings in only six seconds by dissecting and condensing data from the top search results. To improve the quality of writing, it also offers a free AI paraphrasing tool.
Although Frase is primarily a web-based program, a Windows client is currently available in beta and delivers the same capabilities with a more efficient and distraction-free writing experience. Frase is a great option if you're looking for a quick and effective way to create amazing content that is SEO-optimized.
6. ArcGIS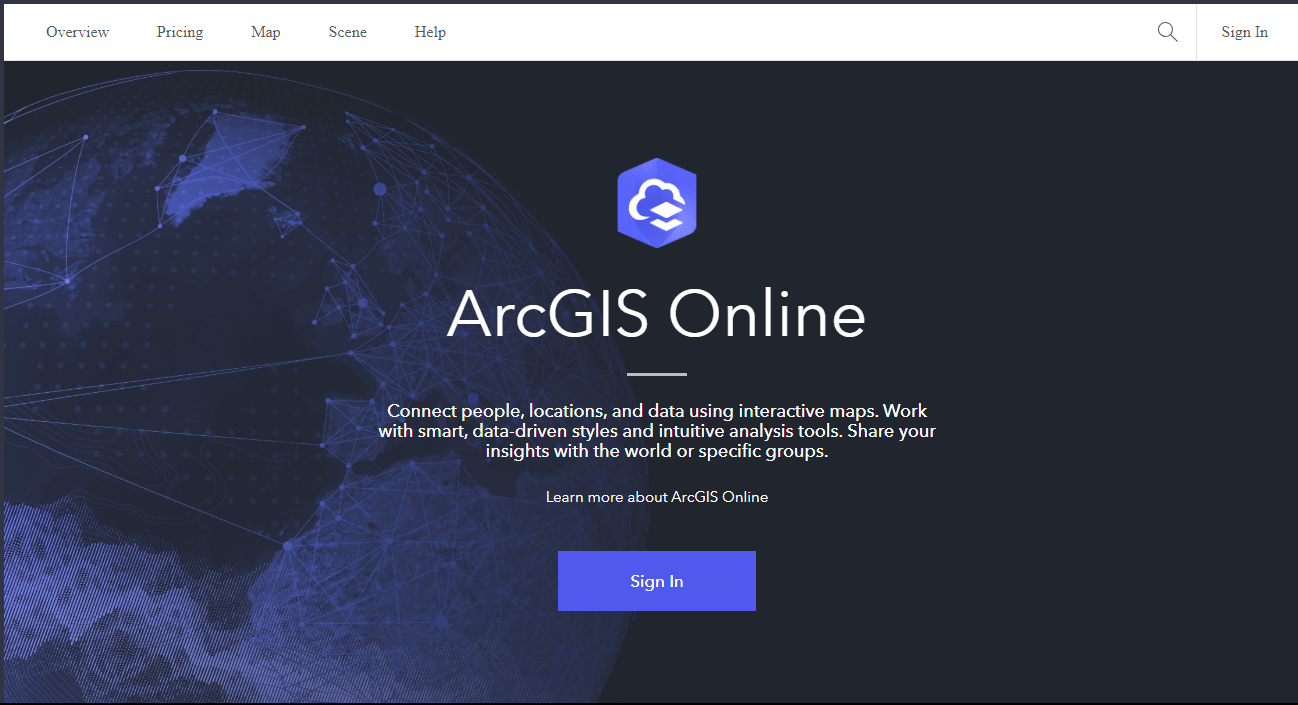 ArcGIS Online for Windows is a sophisticated GIS program created to give users access to data analysis, data maintenance, and data visualization capabilities in 2D, 3D, and 4D formats. It offers a variety of intriguing features as ArcGIS Pro's replacement, including a fully integrated machine learning toolset for creating and deploying geospatial AI models.
Users can now explore and analyze geographical data in a more immersive way thanks to a new 3D Scene Viewer. The program also provides a strong geodatabase management system, which makes it easier to handle complicated and huge datasets. The development of a web mapping interface also makes it simple to share maps and data with others. Start a free trial of ArcGIS AI for Windows today to discover its capabilities.
7. Datadog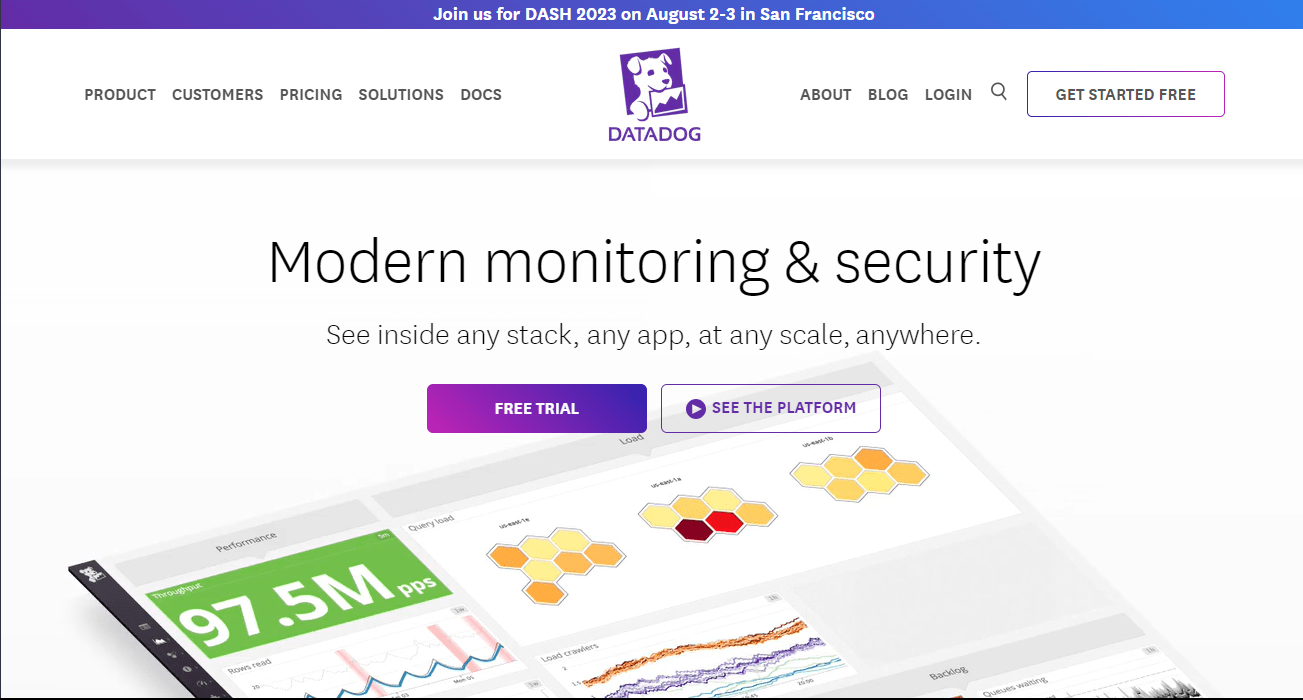 Datadog is a cloud-based monitoring tool that uses AI to deliver thorough application, infrastructure, and other observability. It comes with a wide range of capabilities and is compatible with Windows, Linux, and Mac operating systems. This comprises the capability of gathering and storing metrics from multiple sources, such as applications, servers, databases, and cloud services, as well as the ability to gather and assemble logs from these same sources.
You can track requests using tracing features up your application stack, from the user's browser to the supporting infrastructure. Along with the possibility of setting up alerts for timely notifications about potential concerns, Datadog also enables the building of customized dashboards for data visualization and trend analysis.
8. Sisense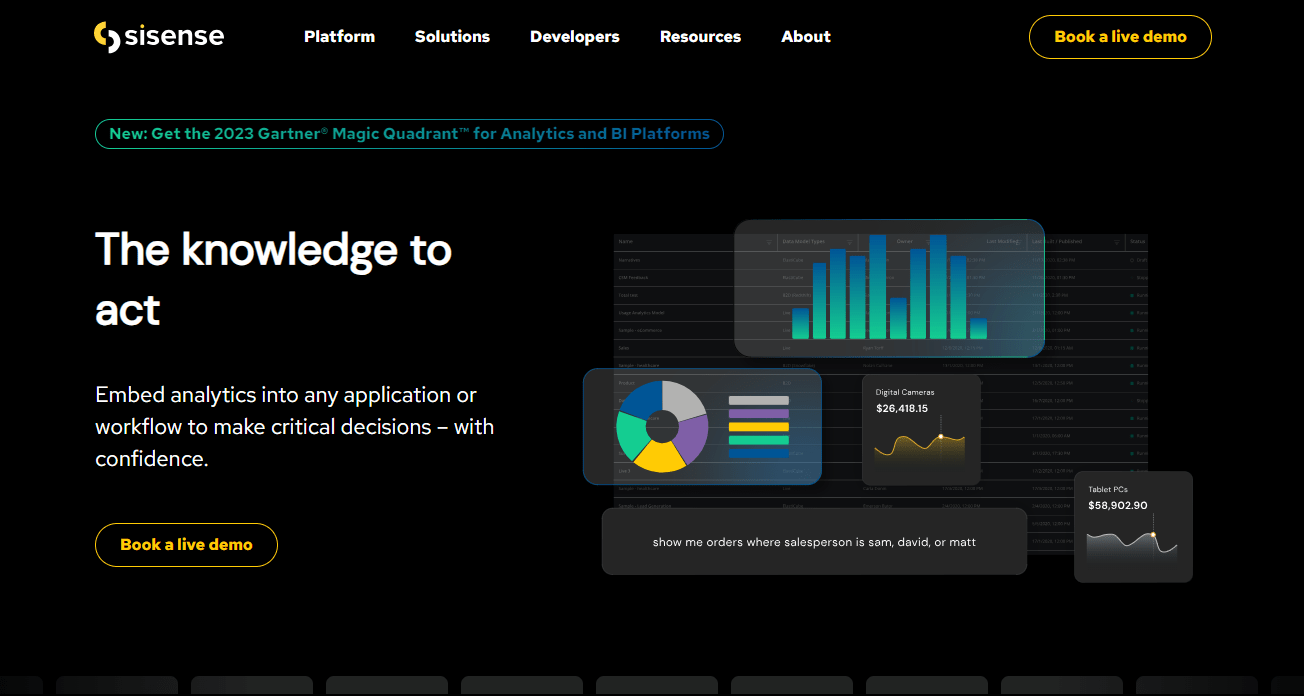 A powerful analytics tool created to provide organizations with insightful data is Sisense. The application automates chores like data preparation and analysis by utilizing artificial intelligence (AI) while also providing users with recommendations and practical next steps. This adaptable program, which works for companies of all sizes and can be used on-premises or in the cloud, enables businesses to take wise decisions and produce significant results.
9. Genesys Cloud CX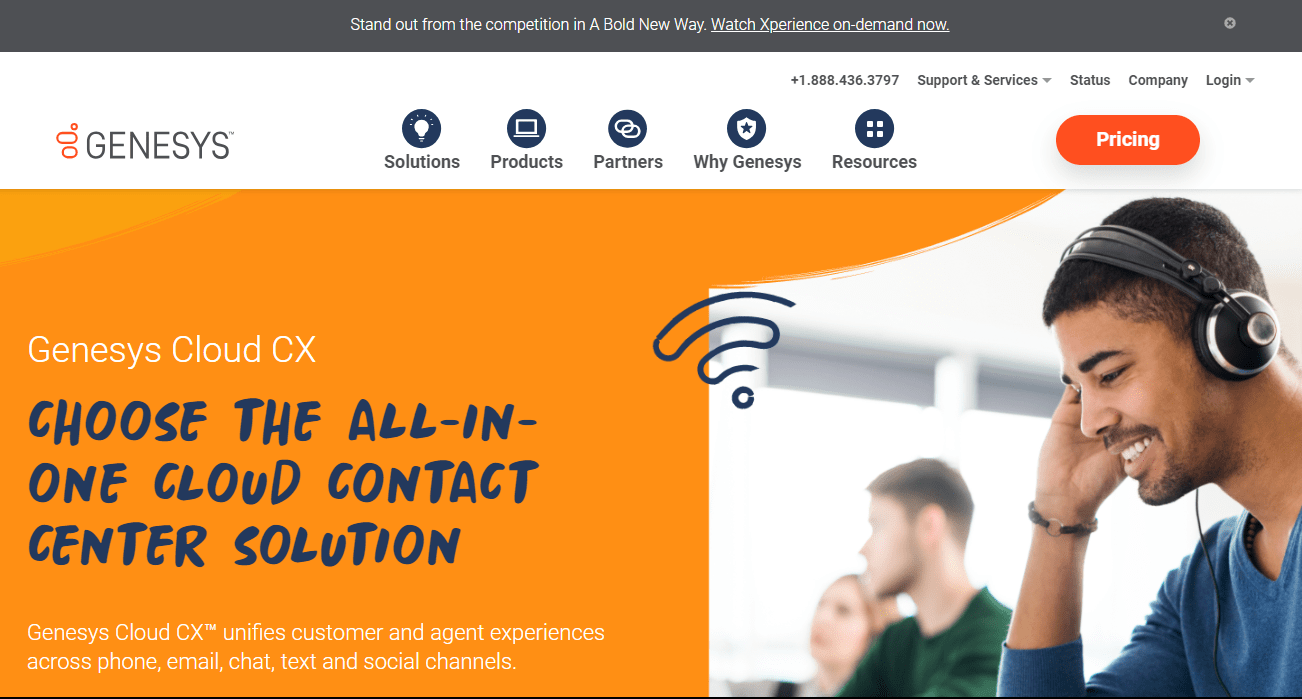 On Windows desktops, the Genesys Cloud CX is intended to provide simple access to its AI-powered capabilities. Users may easily interact with virtual agents, chatbots, and predictive analytics tools with the use of a specialized interface.
Additionally, the software enables the option to load Genesys Cloud CX upon the computer's starting immediately and assures prompt alerts for important communications like incoming calls or texts. The Genesys Cloud CX AI Windows software, which works with Windows 8, 10, and 11, is a useful method for utilizing AI inside the Windows environment.
10.  Microsoft Power Automate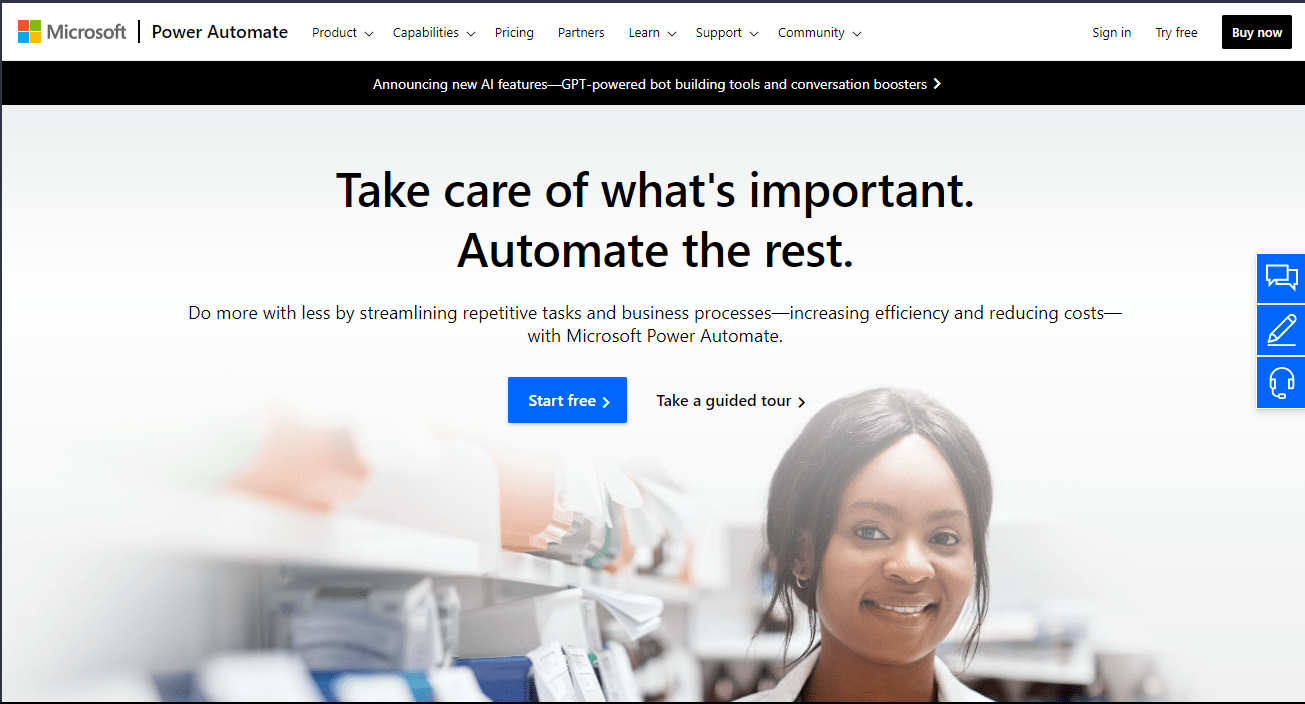 A cloud-based platform called Microsoft Power Automate is intended for building automated processes that span many different apps and services. Even those without coding experience may utilize its intuitive interface to create reliable automation. Power Automate makes activities like sending reminders, transferring data, and creating dynamic content easier by offering a large selection of connections, templates, and AI features.
Wrapping It Up
In conclusion, a wide range of creative apps have emerged from the field of artificial intelligence, and Windows users are not left behind in utilizing its potential. The best AI apps for Windows have been featured in this article, displaying their varied features and approachable user interfaces. These apps offer a variety of solutions catered to users' requirements, whether they be organizing work, increasing productivity, engaging in creative efforts, or just looking for a helpful hand.
These apps provide Windows users with cutting-edge capabilities that enhance their digital experiences to new heights, demonstrating the limitless potential and revolutionary power of artificial intelligence as it continues to advance.
If you've any thoughts on 10 Best AI Apps for Windows 11/10, then feel free to drop in below comment box. Also, please subscribe to our DigitBin YouTube channel for videos tutorials. Cheers!