AI can do pretty much everything today. With giant names in the industry, such as ChatGPT and so, human life has become much easier today. It can help you solve difficult math problems in no time, write codes to develop your project, do creative writing, language translation, etc. However, there are yet a lot of things that ChatGPT cannot do for you. For instance, it cannot create a song out of the text you provide to it. Fortunately, if you have such a requirement, we are delighted to tell you that it is very much possible with the AI tools present today.
Artificial Intelligence has become so advanced it can even create suitable music that fits with the text you have written and provides you with a complete song with just a few clicks. And the best part is you need not have to have any technical knowledge about this entire thing. Want to know how? Well, get along as we will be discussing some cool tricks about how you can produce your own song from just a text piece with the help of AI.
How to Generate Text to Song with AI?
Well, AI today has the power to do some really cool and unimaginable things. And generating your text-to-song in seconds is not a big deal anymore. All you need to do is get a dedicated AI Music Generator tool and be ready with the text file. AI will take care of the rest, including music generation, tune processing, scaling, optimizing, etc. Luckily, we have quite a few reliable tools to get this job done. However, since you came all this way, we will make sure to provide you with only the best AI song generators that will give you the desired result.
1. Topmediai.com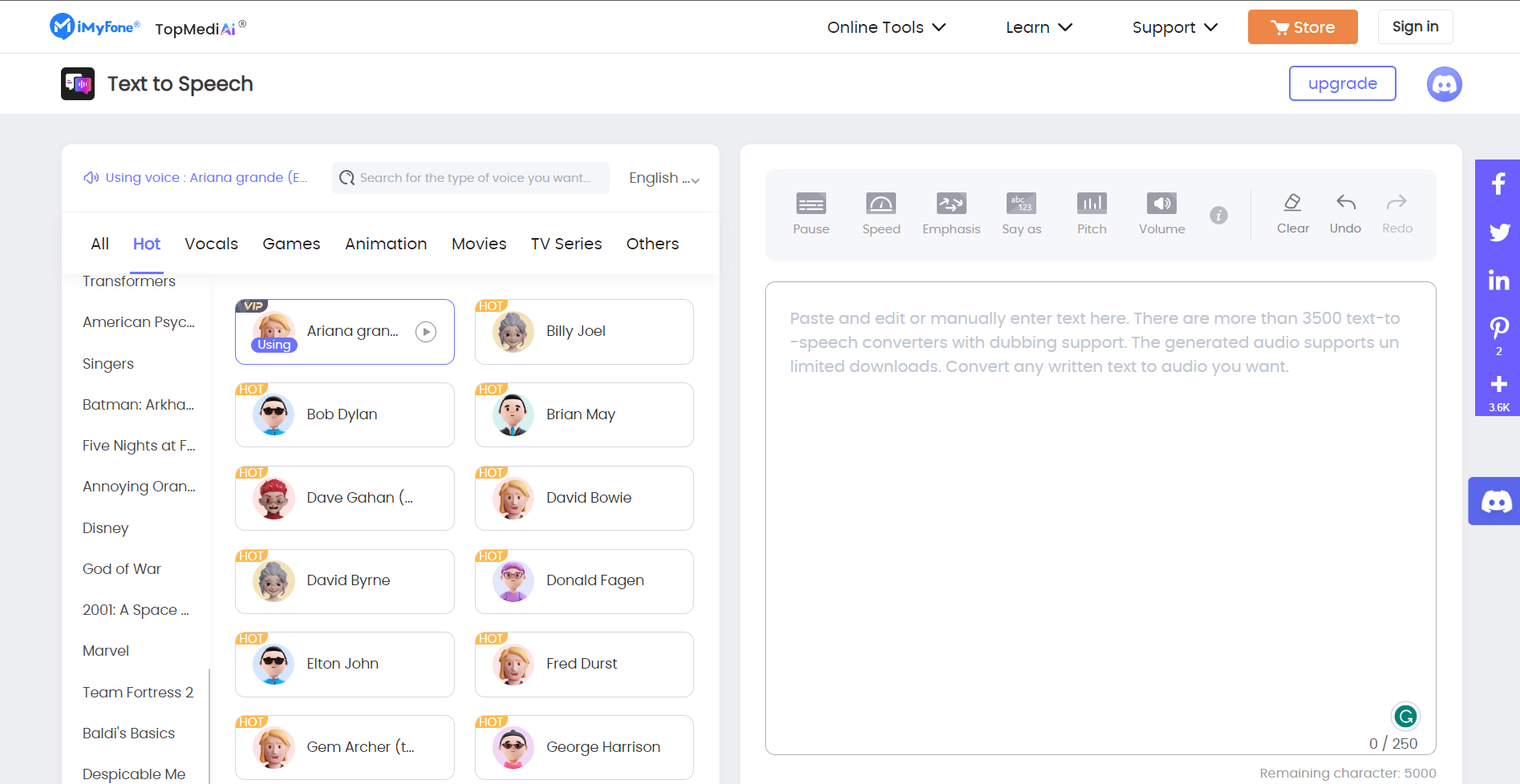 To begin with, we have Topmediai.com, a go-to tool to generate unique music from your own words. What makes it so amazing is the fact that it comes with a bundle of features that never lets you feel restricted to a certain level. You can customize your song the way you wish. Topmediai supports 3500+ text-to-speech conversions. You can even choose from a variety of professional musicians, such as Taylor Swift, Rihanna, Ariana Grande, and so on.
Select the basic options, copy and paste your lyrics, and hit the convert button, and it will take a while to generate your song. The tool further uses different machine learning algorithms and NLP that further classify your song lyrics to bring a more natural effect to the music. It can change the emotions and mood of the complete music to match your lyrics. Besides, you can play with a few other complex features to further shape the song and bring perfect balance to it.
2. VoiceMod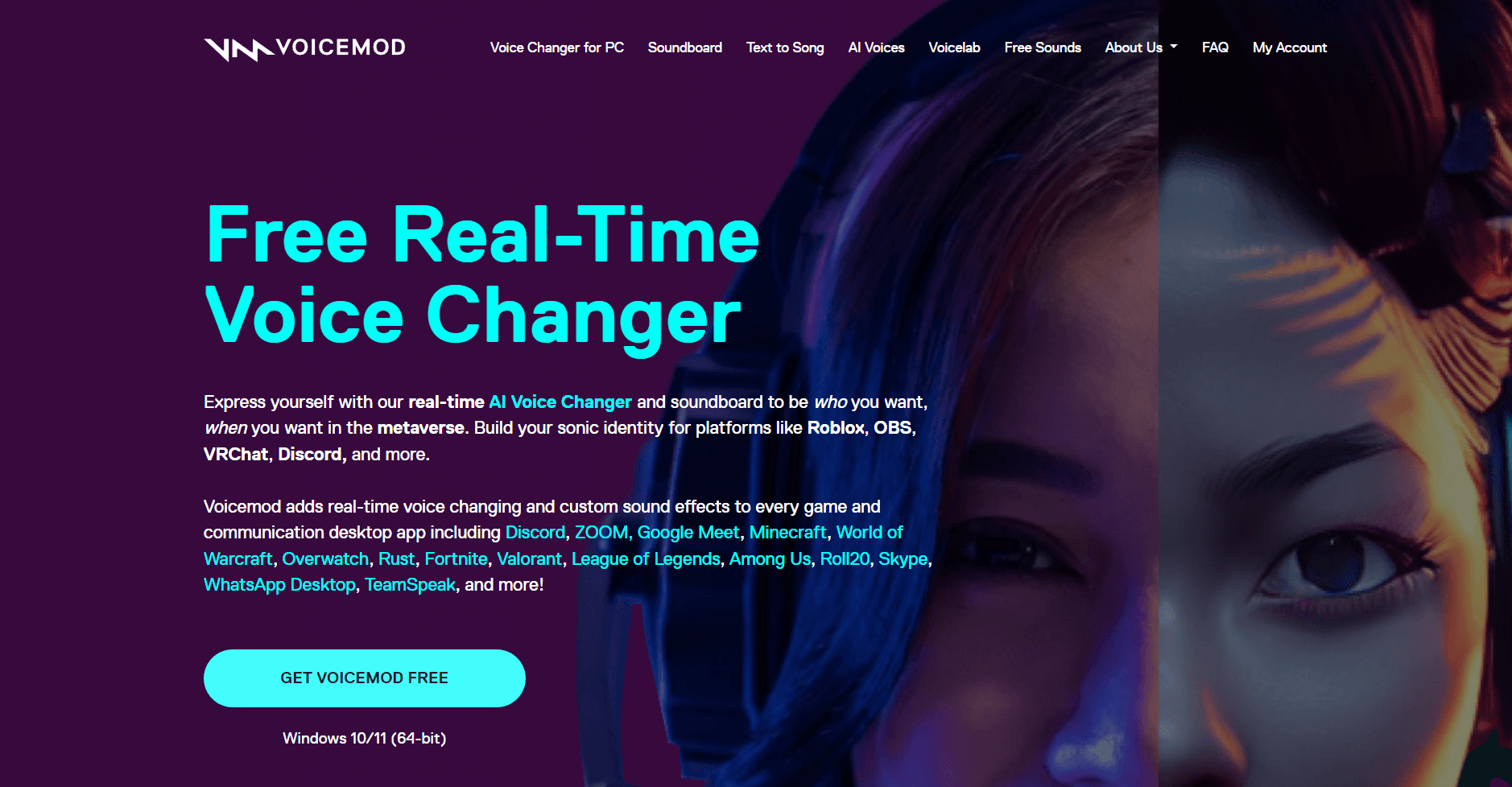 Voicemod is a free real-time voice changer that could even generate a whole song out of your text. The software gives you enough options and features to bring the best out of the AI-generated songs. The best part is it is absolutely easy to use, although it might take a while to get hold of if you are using it for the first time. You can select from a variety of voice modifiers to sound like a man, woman, robot, animal, or whatever. Moreover, you can choose from a variety of styles and emotions to make your music genre-specific. It gives you access to many other tools as well, which you can use to add to make your song more unique and distinctive.
3. MusicLM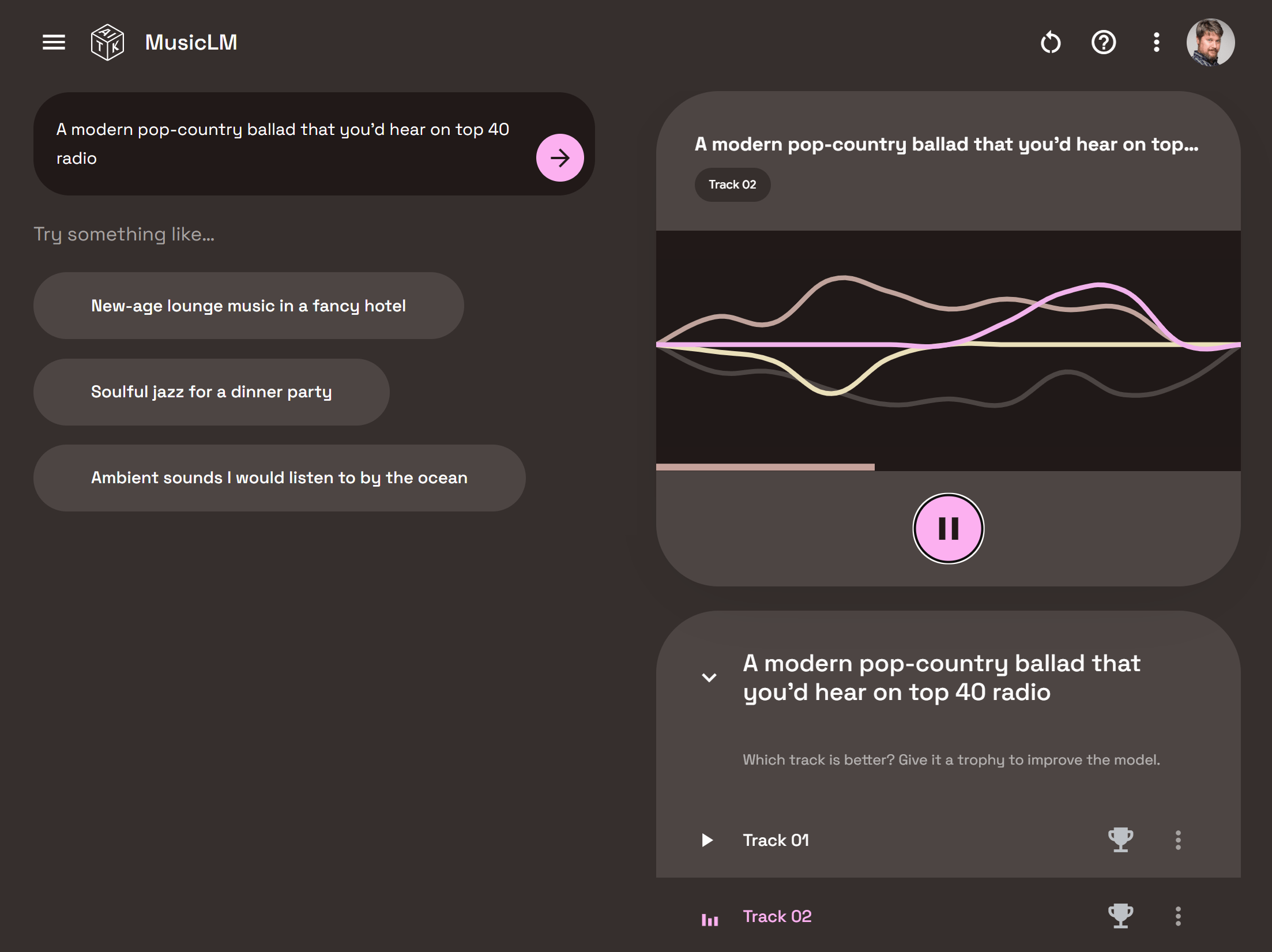 MusicLM is simply one of the best tools if you are looking for a high-quality text-to-song generator. The software provides a massive set of tools to add a variety of effects and changes to your music. Yet its functionalities are still limited, and more functions could be added soon in the future. And this is what makes this tool more of a mystery and a reliable one at the same time.
Adding more to it, if you are not happy with the AI-generated song, MusicLM makes sure to help you out with that as well. It allows you to seamlessly add extra layers to your music by using other devices such as MIDI, etc. The capabilities of this software are truly exceptional. It has kept the users on hold, imagining what more it has to offer. However, it cannot unleash its full capabilities as it is concerned with making the current music industry more vulnerable to copyright infringement cases.
Final Words
There is no doubt how rapidly AI has transformed and is now being implemented in so many fields. And text to song generators has also become very popular, especially among content creators, as it saves up a lot of time. However, it is unknown what kind of music AI will generate for your lyrics. And you might not get the desired results every time. But these tools are getting better every day. They are reaching at some point where they can meet a part of our expectations, if not the whole. Overall, they are still a great source for generating some high-quality songs fast and easily.
If you've any thoughts on How to Generate Song from Text Using AI?, then feel free to drop in below comment box. Also, please subscribe to our DigitBin YouTube channel for videos tutorials. Cheers!