Freeview is a platform that provides great shows, both live and on-demand, all in one place. The platform is free to access, with no charges incurred. The platform contains nearly 70 TV channels, of which 14 are HD and 10 are on-demand. All of these services are provided at no cost. It has become extremely popular among the general public as a result of the features it offers. In the meantime, many viewers have reported that Freeview has stopped working on their televisions due to some error. The cause of this error could be very complex, as there are numerous factors that could interfere with Freeview's proper operation.
Why Has Freeview Stopped Working On Your Smart TV
Bad or poor internet connection: It might happen that your smart TV experiences a slow internet connection that is not enough to run Freeview.
Unstable internet connection: Due to high traffic at your internet service provider, your smart TV might have gone through an unstable connection.
Laggy or buggy smart TV: Long viewing hours can cause the smart TV to slow down; make sure to restart it.
So are you having the same issue that is preventing you from watching your favorite TV shows? Well, do not worry; we do have a fix for this issue, so next time you experience these errors, you will know what to do. In this guide, we have listed a few ways that have helped many viewers eradicate this random stopping error.
Method 1: Check your Internet Connection
On Freeview, the channels that are provided are over the air (OTA) through an internet connection. In order to view the content seamlessly with no buffering, one needs a proper and stable 5 Mbps internet connection.
It is preferable to use a wired connection rather than wifi because it is faster and more reliable. If the internet connection problem persists for an extended period of time, contact your Internet service provider.
Method 2: Update your TV's Firmware to the Latest Version
Most of the time, errors are caused by using outdated firmware on your TV. It might be possible that you would miss some important updates that are required for the proper functioning of Freeview. In order to update your smart TV, follow these steps:
Navigate to the settings. Go to Device Preferences or Support.
Find "About TV or Device" and click on it.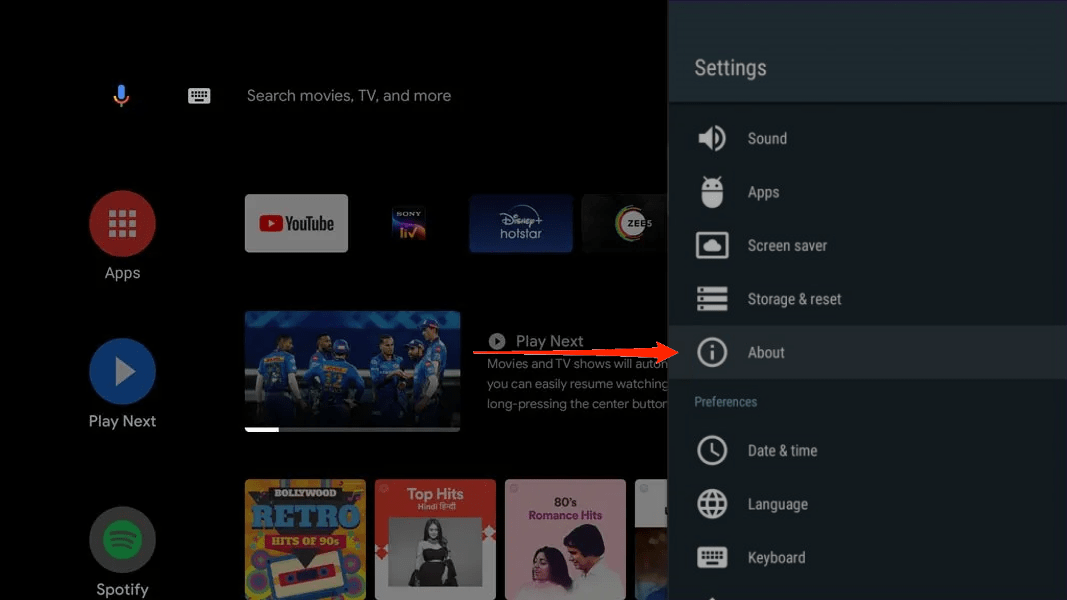 Click "check for updates"; if your TV's firmware is outdated, it will be downloaded.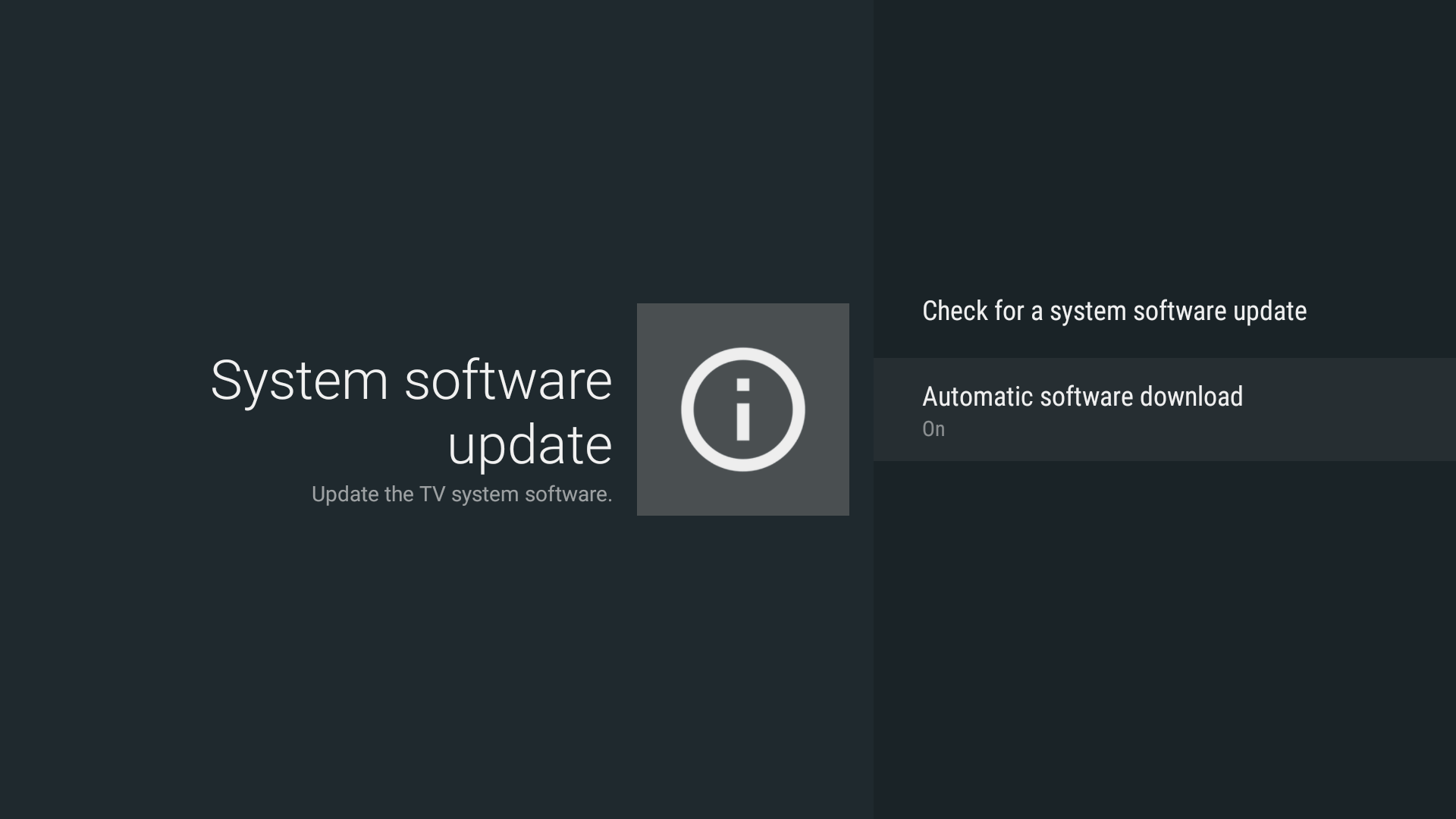 Now, wait patiently until the firmware is downloaded and installed. Your smart TV might restart several times during this process.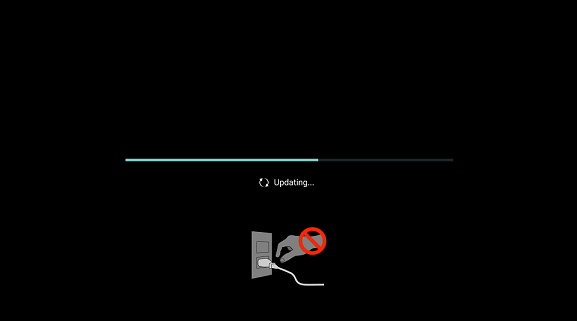 Any interruption may cause the TV to malfunction.
After the firmware update is complete, you are good to go.
Many viewers have reported that updating their TV's firmware has helped them eradicate this error.
Note: The pathway to update a smart TV might vary from brand to brand, but this is only the general way to perform it.
Method 3: Re-tuning your smart TV/Player
It might happen that your channel list is missing the updated frequencies for the channels. As a result, Freeview is frequently interrupted. Re-tuning your smart TV will update all the required frequencies for the channels, which would help in running Freeview effectively. If the above method does not work for you, you should definitely try this one. The procedure is as follows:
Navigate to TV settings > Channel Set up.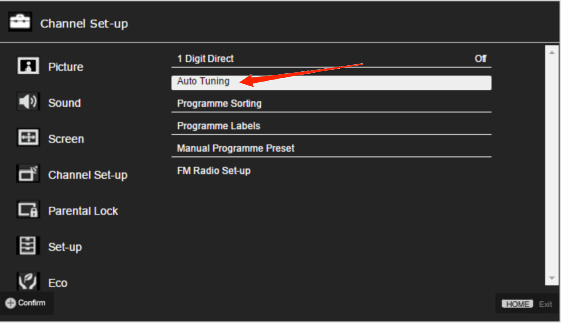 Select auto-Tuning and restrict it only to digital channels.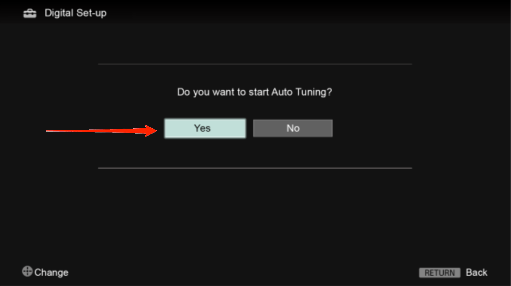 Finally, perform Auto Tuning of channels.
After this method, there are a maximum chance that Freeview will start working effectively.
Note: The pathway to re-tune your smart TV or player might vary from brand to brand, but this is only the general way to perform it.
Method 4: Changing Auto IP/DHCP to Static IP
Many viewers have reported that changing the IP setting of the network (from DHCP to static IP) resulted in the successful operation of Freeview. The procedure is as follows:
Navigate to TV Settings > Network Settings.
Choose the Wifi you're connected to.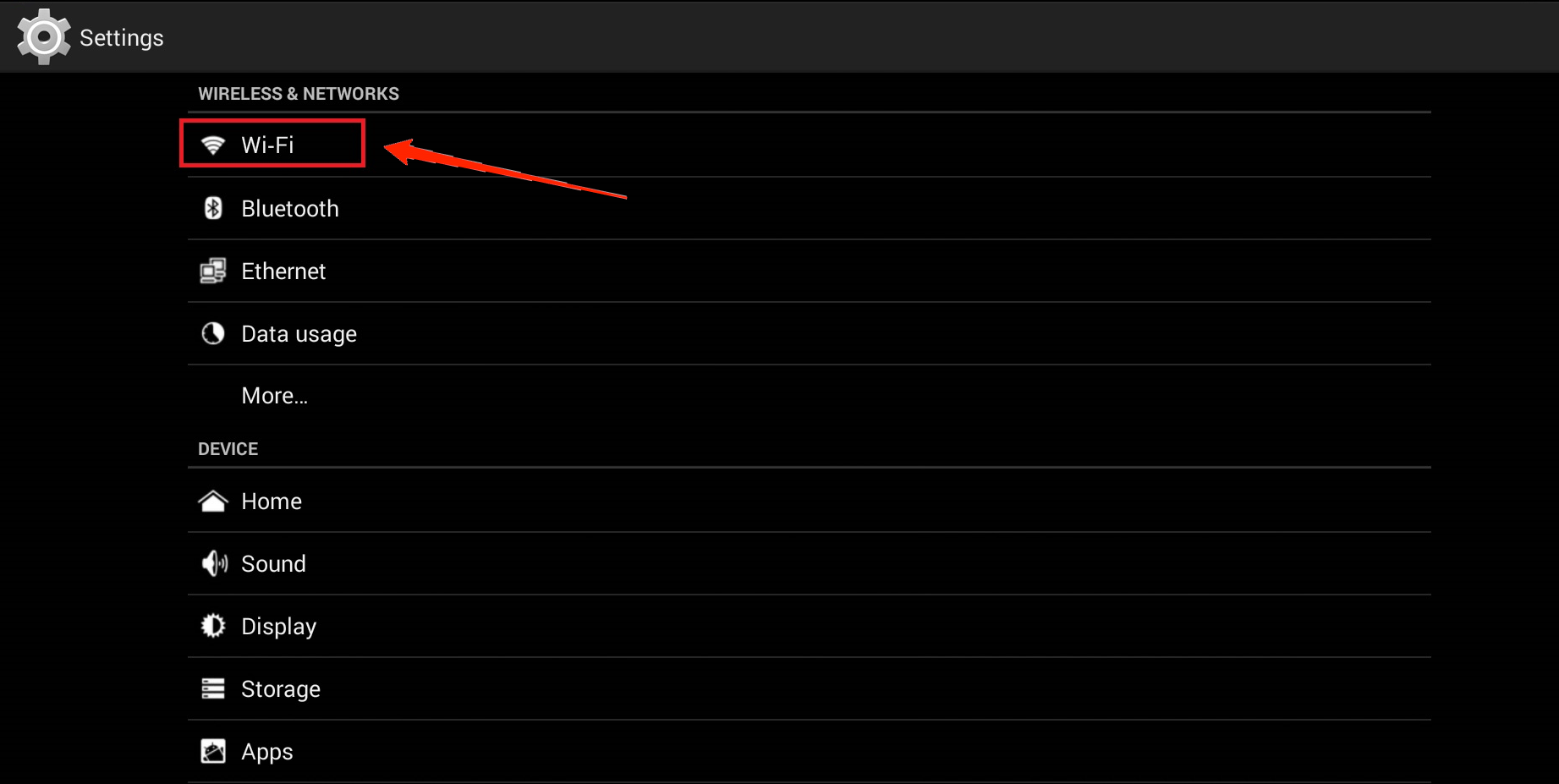 Choose Edit/Modify Network Settings.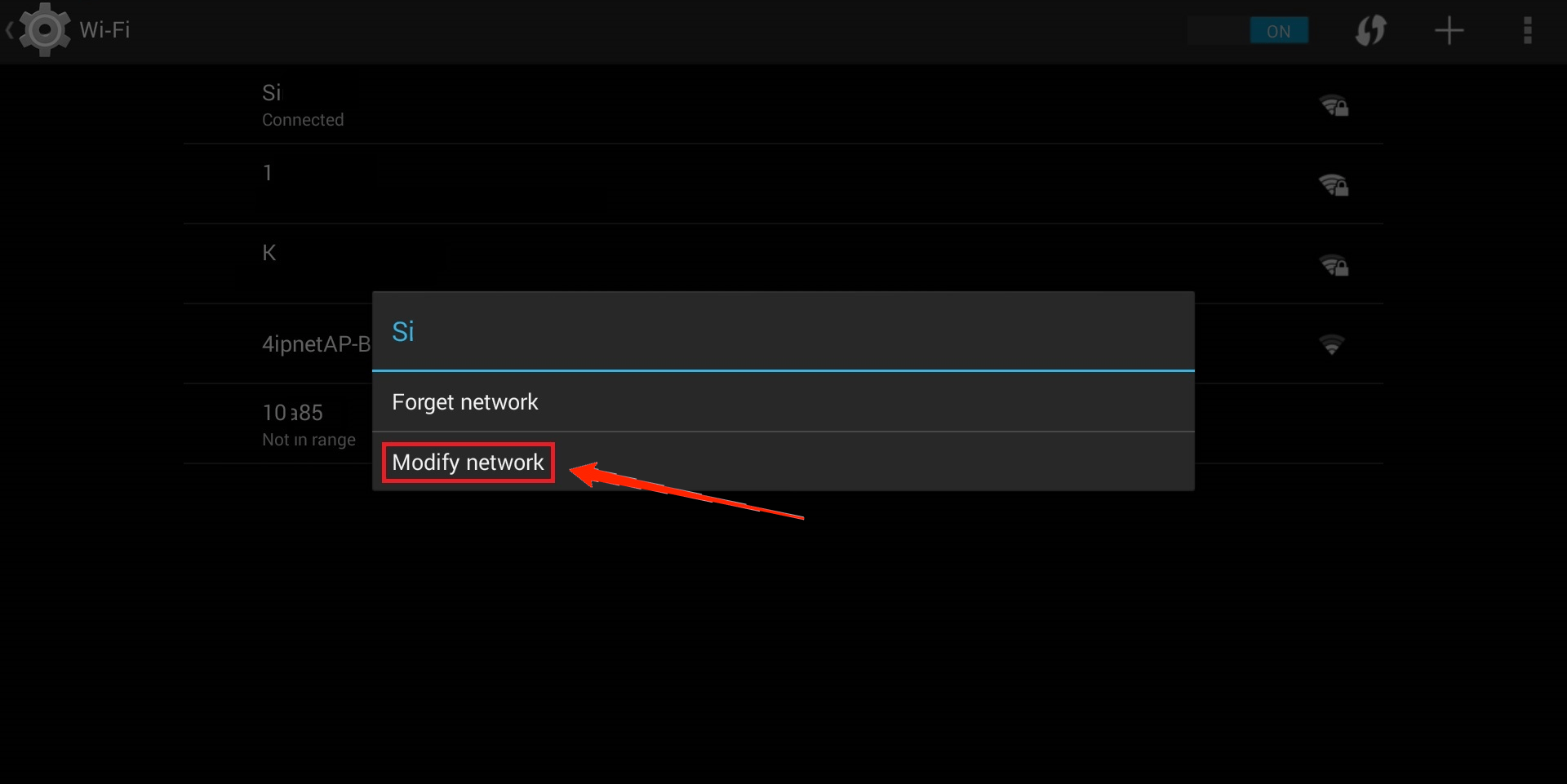 Now change auto IP or DHCP to static IP, and change DNS to 8.8.8.8 and 8.8.8.4.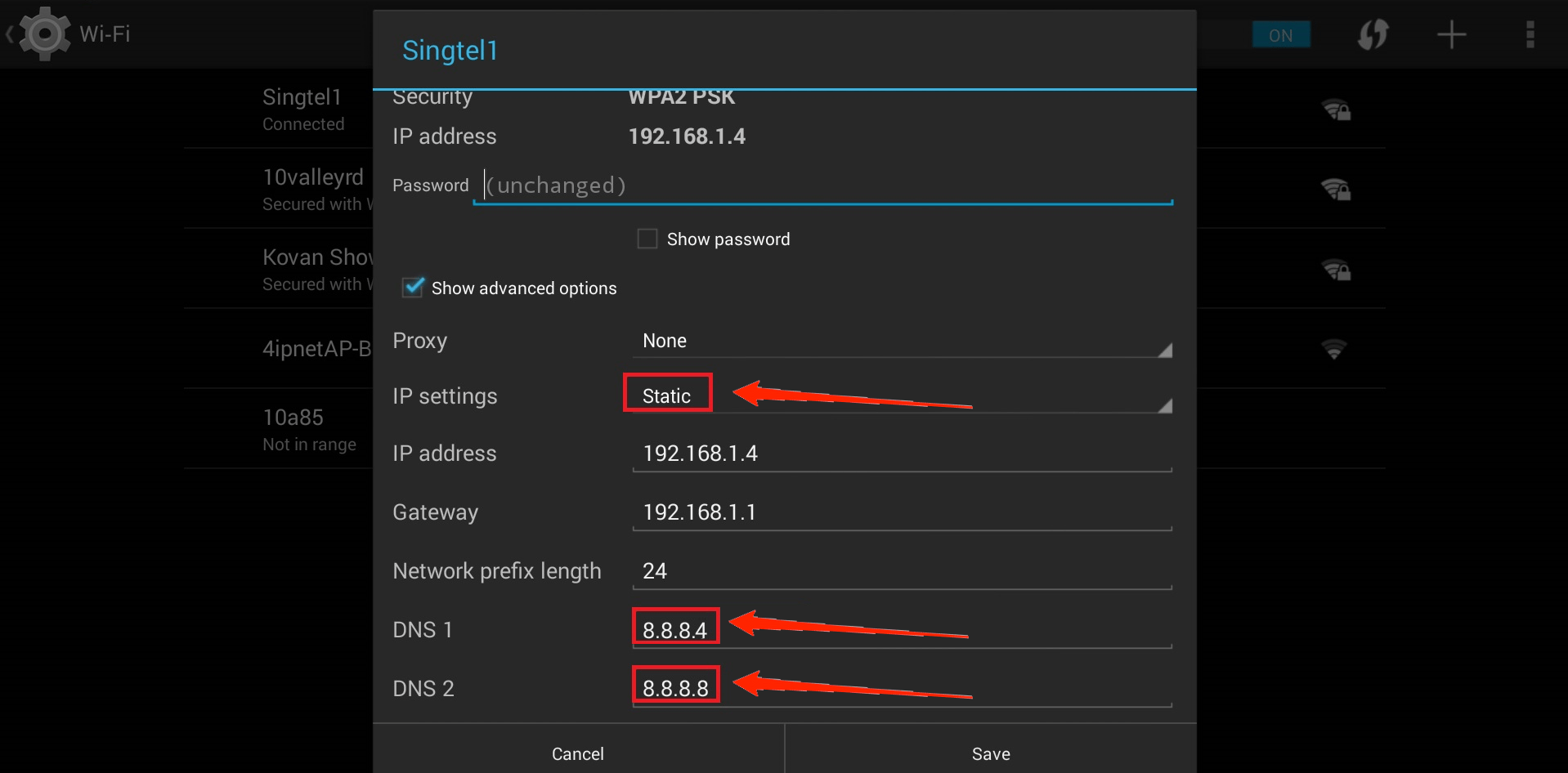 Finally, save the settings, and you are good to go.
Method 5: Restarting or Power Cycling Smart TV
Restarting is considered the best and most effective way to solve any sort of issue. Mainly, restarting the TV deletes the temporary file that might be creating problems with the proper functioning of the Freeview. The steps are as follows.
Turn off your smart TV.
When the smart TV is turned off, unplug all the input sources and leave it for 20 to 40 seconds.
Finally, plug in all the inputs and start the TV, and you are all set.
Once this process is finished, Freeview will start working normally.
Note: It is mandatory that you restart your TV manually, unplug all connections, and drain all its electric current for a successful power cycle.
Method 6: Contact the TV support team
If any of the methods listed above doesn't work for you even after trying several times, then write to your TV support team and briefly explain the issue you are facing while accessing Freeview.
Final Words
There are maximum chances that these methods will eradicate the "Freeview has stopped" error from now on, but the methods might not work every time. This can be a server issue that has to be fixed by the TV manufacturers or the Freeview team, so give it some time until it stabilizes for the best seamless experience.
If you've any thoughts on Why Has Freeview Stopped Working On Your TV? (+Solutions), then feel free to drop in below comment box. Also, please subscribe to our DigitBin YouTube channel for videos tutorials. Cheers!