While iOS users talk about its security and privacy, they are also sometimes affected by the fact that iOS doesn't allow them to install third-party applications. Even if you find a way, it again requires jailbreaking the device, which is quite time-consuming. But thanks to applications such as TutuApp that allow you to install premium apps and games on your phone without jailbreaking your device.
Initially, it was a Chinese app, but with the release of the English language version, it became very popular among Android and iOS users as well. Earlier, if iOS users wanted to get any paid apps for free, they needed to jailbreak their devices following a lot more steps just to install an application. But with Tutuapp iOS, jailbreaking is no longer a necessity. Now, you can simply install the Tutuapp iPA iOS and start installing any paid apps and games on your device for free.
However, the one step where users get stuck is downloading and installing the TutuApp on their iOS 16/ 17 devices. Well, with the evolution of iOS, installing iPA files has become easier than ever. All you need to do is follow a few steps in order to install the application. And today we are here to guide you through all the necessary steps that you need to follow to download and install the latest version of TutuApp for free.
TutuApp iOS 16/17 Free Download [Latest Version][2023]
Downloading TutuApp is just a piece of cake. It is as simple as downloading any other stuff from the internet. However, the one thing that might concern you is installing this iPA file. Installing an IPA file on your iOS device requires certain changes in the Settings. So, if you are unfamiliar with that, you might have trouble installing the application. But worry not as we are here to help you out. Here is a complete step-by-step process on downloading and installing TutuApp iOS 16/ 17  for free in 2023.
Download TutuApp iOS 16/ 17 Free
Let us begin with how we can download the TutuApp iOS application for free. Fortunately, downloading the TutuApp iPA iOS is extremely simple. You can get this app directly from its official site without much effort. Below we have mentioned the link to download TutuApp iOS on your device. Open any browser, visit the link, sign up for an account, and download the app. It's that simple.
We advise you not to download the app from any other source apart from its official site to protect your security. If you search TutuApp on the internet, you might find a lot of download sources, but make sure to get it from the authentic one.
Install TutuApp iOS 16/ 17 Free
Now that we know how and where to download this application, let us look at the installation procedure. As mentioned above, installing an IPA file isn't as simple as installing an application from the App Store. You need to make a few changes with the Settings and maybe need to provide some permissions as well. So, here is how to install TutuApp iOS 16/ 17 for free in 2023.
Once you have downloaded the application script, tap on Install.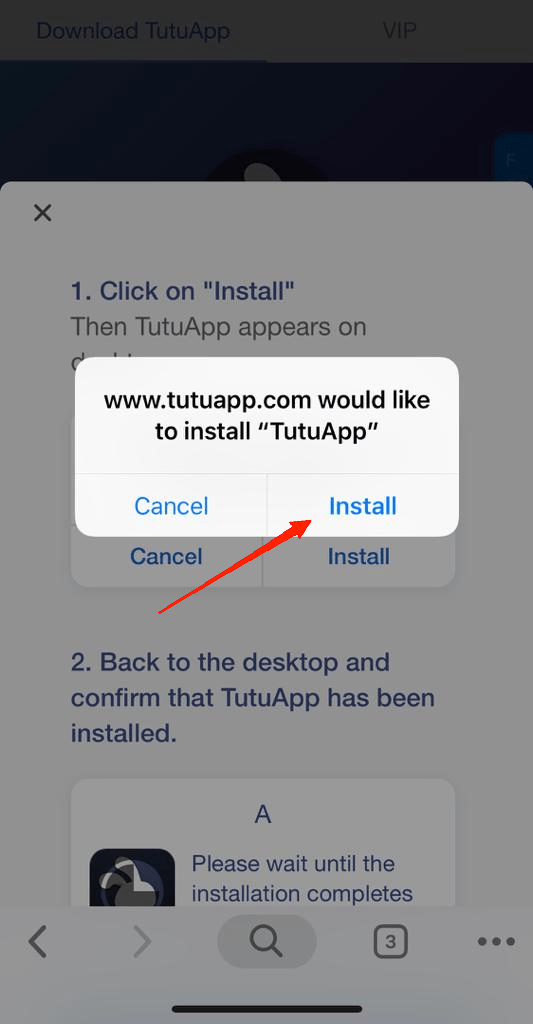 This will add the TutuApp profile to your device.
Now, open the Settings app on your iOS device.
Go to General and tap on Profiles & Device Management.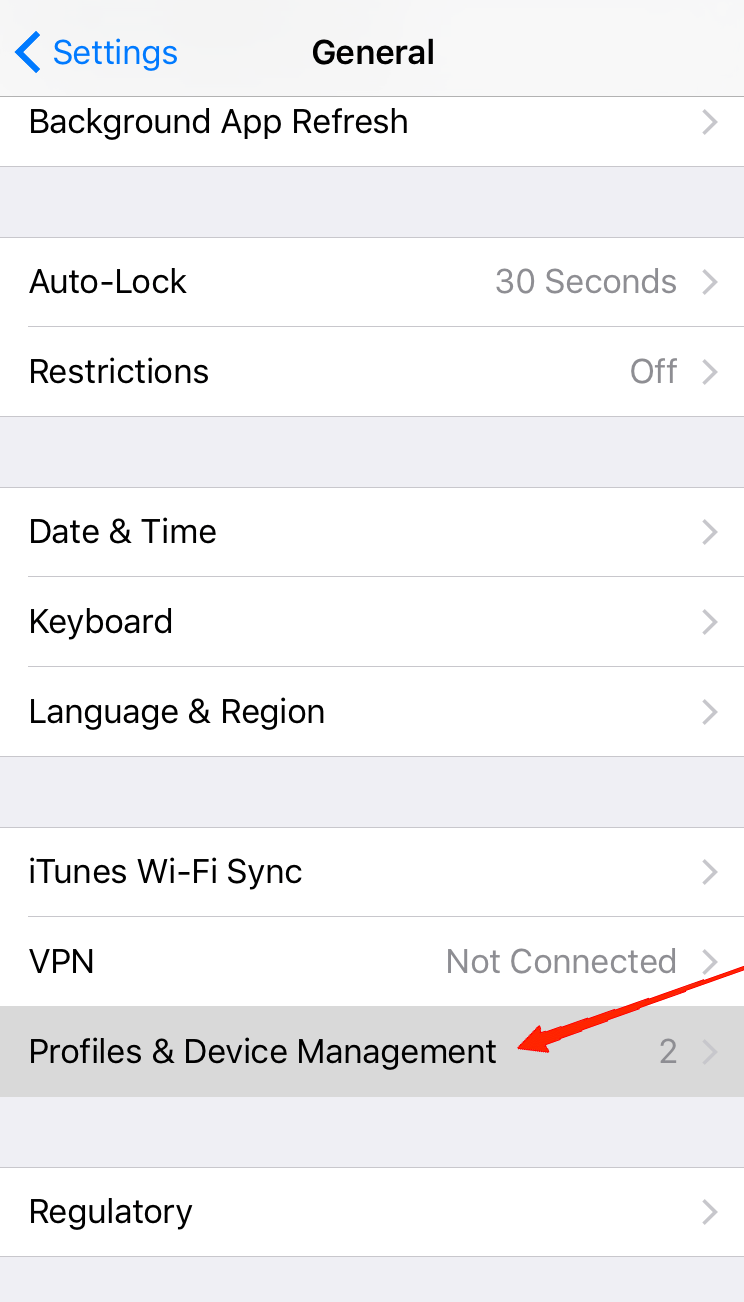 You will see the TutuApp profile right on your screen.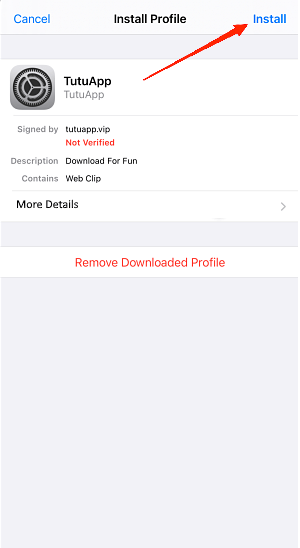 Tap on the Install option. This will install the TutuAppiOS directly on your iOS device.
Note that the TutuApp iOS runs perfectly well on iOS 16. So, even if you have not updated your device to iOS 17, you can still download the application without any hesitation.
Final Words
So, this is how you can download and install the Tutuapp iPA iOS on your iOS device. the application can be easily downloaded on your iPhone, iPad, or iPod using the same steps as mentioned above. Besides, Android users can also download and use this application to get access to premium apps and games for absolutely free. That said, let us know how helpful you found this article.
If you've any thoughts on TutuApp iOS 16/17 Free Download [Latest Version], then feel free to drop in below comment box. Also, please subscribe to our DigitBin YouTube channel for videos tutorials. Cheers!