WhatsApp is one of the most used messenger apps across the globe as it allows you to send and receive multimedia messages with ease. However, there are times when you might see the missing media file error. This error usually comes when the file is missing from your phone due to storage permission issues or simple internet issues. But sometimes it can also be due to incorrect time or some internal server error from WhatsApp itself.
Usually, you will see a message "Sorry, this media file does not exist. Please ask the person to resend it." and you won't be able to access the file. This is quite common when you're trying to reload a photo from a long time back, let's say 1-2 months.
Since WhatsApp is not designed to store photos on its server, so you have to request the sender to resend the file. But don't worry, before you do that, there are a couple of tricks you can do to reclaim that file easily.
Best Ways to Fix Media File Missing on Whatsapp
Sometimes the above error message can come due to low storage on your phone. We recommend you to check if your phone storage is full, then kindly remove some unnecessary media files and apps. So other messenger apps can use the storage space. Here are some troubleshooting steps to fix the media file that appears to be missing on Whatsapp.
Restart App
In many cases, Whatsapp will fail to download some media files due to several app glitches. In these cases, you can simply close the app and launch it again to see if it loads the media file which you wish to download.
Check Internet Connection
Since Whatsapp works on the internet for extending its services to end-users like you and me, it is important to have a reliable internet connection. Without the internet, WhatsApp won't be able to load any media files and hence you will face this issue over and over again. Make sure you're connected to high-speed internet, preferably WiFi, and see if it helps.
Fix Date and Time
This is quite a common problem for many users, especially if the image file is sent across two different time zones. Whatsapp will not allow you to download images or other media files if your smartphone date & time are not matching your specified region.
This is done to provide more security to your messages and to reduce the chances of possible hacking attempts. You can set your date & time settings to be automatic to fix this issue.
Open your smartphone Settings and navigate to Additional settings.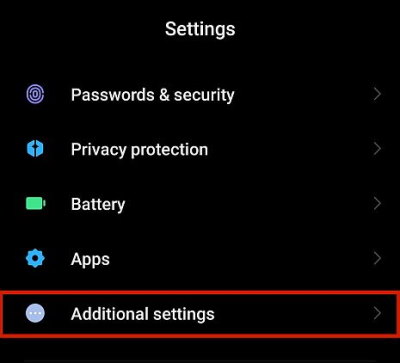 Here go to the Date and time option. (Options may vary on your Device)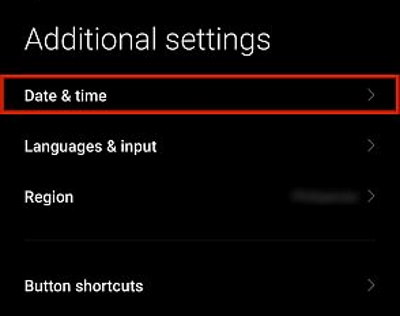 Enable the slider to use network-provided time.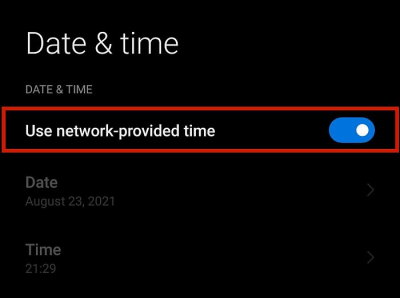 Check Storage Permissions
If you recently have changed WhatsApp storage permissions, then the app will not be able to read or write any media data on your phone. It is important that you share these permissions with the app. Here's how you can do it:
Open your smartphone Settings and navigate to Additional Settings > Apps > Manage Apps.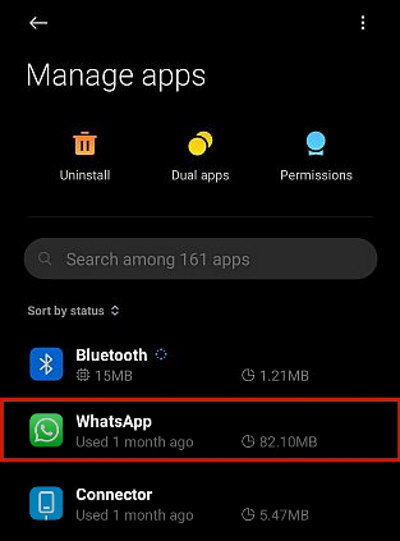 Here select Whastapp and navigate to App permission.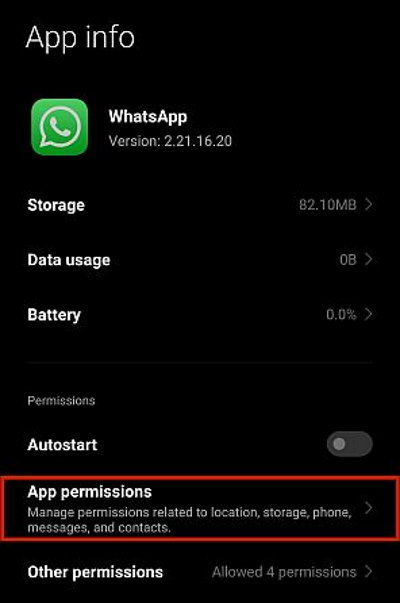 Make sure you Allow management to all files permission.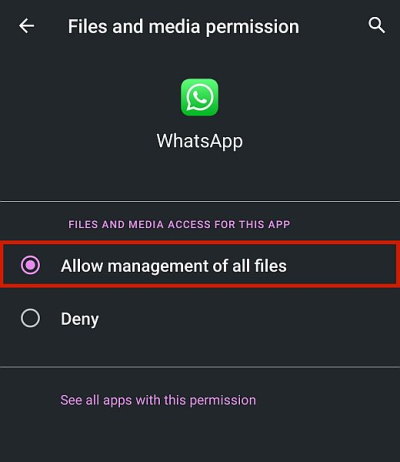 Restore An Old Backup
For most of the users, Whatsapp automatic backup is turned on which backups their chat every day to the cloud. Since the image you wish to recover/download is already saved on the backup, you can simply restore the backup and get the image you want. But in order to restore the backup, you have to re-download the app and log in with your account.
Check Deleted Media
Sometimes it happens, that we received the media file from the sender, and we delete the file after taking a quick look, thinking that there is no need to save it. But we want the same file again, so we rush back to Whatsapp to see if we can download the file but were welcomed by the "Sorry, this media file does not exist. Please ask the person to resend it"  message.
If this is the same case with you, then don't worry as you can get back the deleted photo/video that you received via Whatapp by using any photo recovery app.
Download Photos & Video Recovery from here.
Launch the app and click on the search for deleted file option.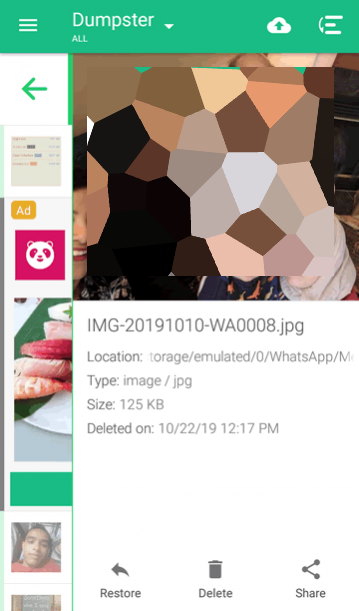 Once the app searches your phone for deleted media, it will show you photos and videos which you can recover. Hopefully the deleted media you wish to recover from Whstapp will be here.
Wrap Up
The issue can definitely be frustrating, especially when you need the file urgently. And the above methods will help you solve this situation. But if not, we recommend you to ask the sender to send the file again as that's the best way to reclaim that file anyways.
If you've any thoughts on How to Fix 'This Media File Appears to be Missing' on WhatsApp?, then feel free to drop in below comment box. Also, please subscribe to our DigitBin YouTube channel for videos tutorials. Cheers!