The stealth variant of the iPhone 12 Pro has been launched by Caviar, a tech company from Russia. This stealth version has no cameras. When you see the pictures of the device, you might be surprised and amazed at the same time. These devices look very futuristic. It reportedly makes the phone more secure. With the conflict of the data breach and data privacy going on, this version is a welcome change for many.
Caviar is a luxury company that makes custom watches and smartphones. It is not the first time it has made high-end phones like this. It started with a Gold version of the iPhone 4s back in 2014. Now it has picked up the iPhone 12 Pro Max and modified it.
Caviar has disabled both cameras of the phone to ensure safety. It will have a titanium cover for the back camera. Only the Face ID feature has been left untouched for accessibility. Other than the camera, all features of the phone will be the same as the regular version of the iPhone 12 Pro Max. The A4 Bionic chip has been left untouched as well. Caviar will sell these phones in limited quantities. The phones will also be available in only a few markets.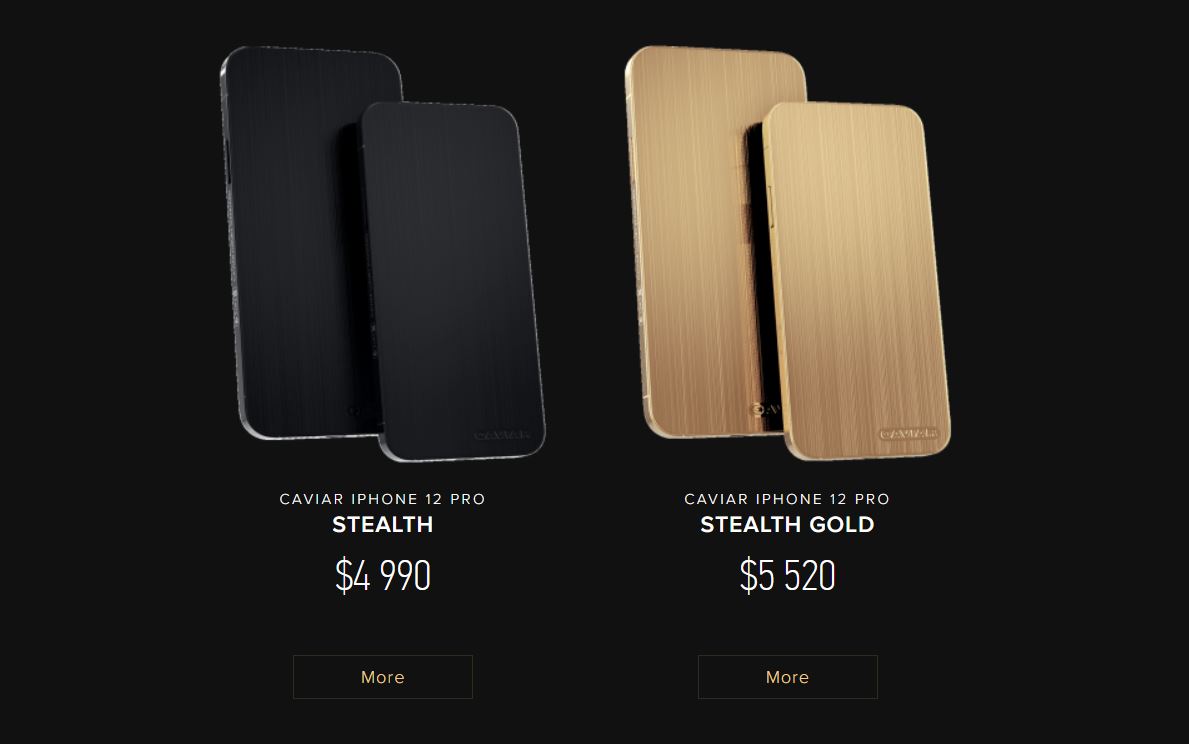 And with a price of approximately or $4990 (3,68,503.77 INR), this phone is not for all. Also, this is just the price of the basic version! The iPhone 12 Pro Max Gold sells for $5529 (4.86 lakhs INR). Shocking but understandable since the gold version has a Gold PVD coating. Those who are extra conscious about their privacy can consider this variant. This phone is best for people working in high-risk jobs that require complete secrecy.
Although the phone seems impressive, the price may be too high for most people. Many people go gaga over the camera quality of the iPhone devices therefore it is natural that some might be skeptical of this device. This device is not for the common man. We suggest thinking it through before buying this one.
If you've any thoughts on iPhone 12 Pro Stealth Variant launched, then feel free to drop in below comment box. Also, please subscribe to our DigitBin YouTube channel for videos tutorials. Cheers!