Earlier it was easy to take Screenshot on Android Phone on any app but with the increase of security threats and privacy concerns, Android started restriction for screen capture on certain apps. Now if you try to take a screenshot on certain apps or services then you are greeted with a notification stating 'Couldn't Capture Screenshot' or 'Couldn't Save Screenshot'. You are also shown a message below the notification which states;
Taking Screenshot isn't allowed by the app or your organisation.
Google Chrome also do not allow taking screenshots in Incognito Windows. But recently Chrome Devs released a expiremental chrome flag which allows you to take Screenshots in Google Chrome Incognito Windows. Let, us look at the steps;
Chrome Flags are experimental features that are hidden from the general public. Although these could be easily enabled using chrome://flags tab, you may face some stability issues. In that case, the best bet will be to disable that flag right away.
How to Take Screenshots in Incognito on Chrome for Android?
Here are Simple Steps to Take Screenshots on your Google Chrome Browser in Incognito Mode Window on Android
Step 1. Update Chrome Browser to latest from Google Play Store.
Step 2. Now type chrome://flags in the Omnibox search Bar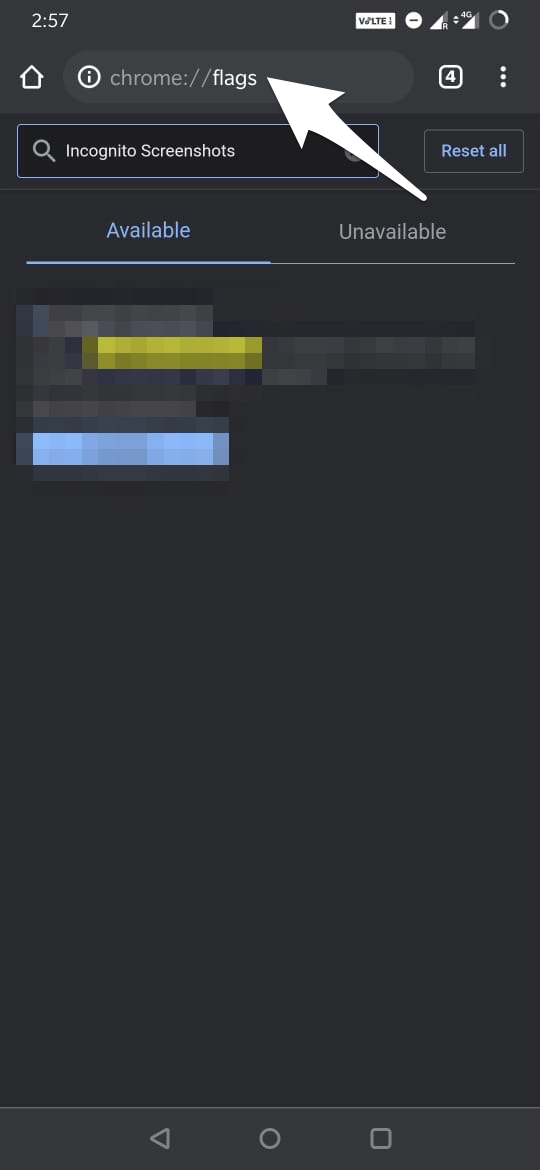 Step 3. Now Search for Incognito Screenshot in the Search box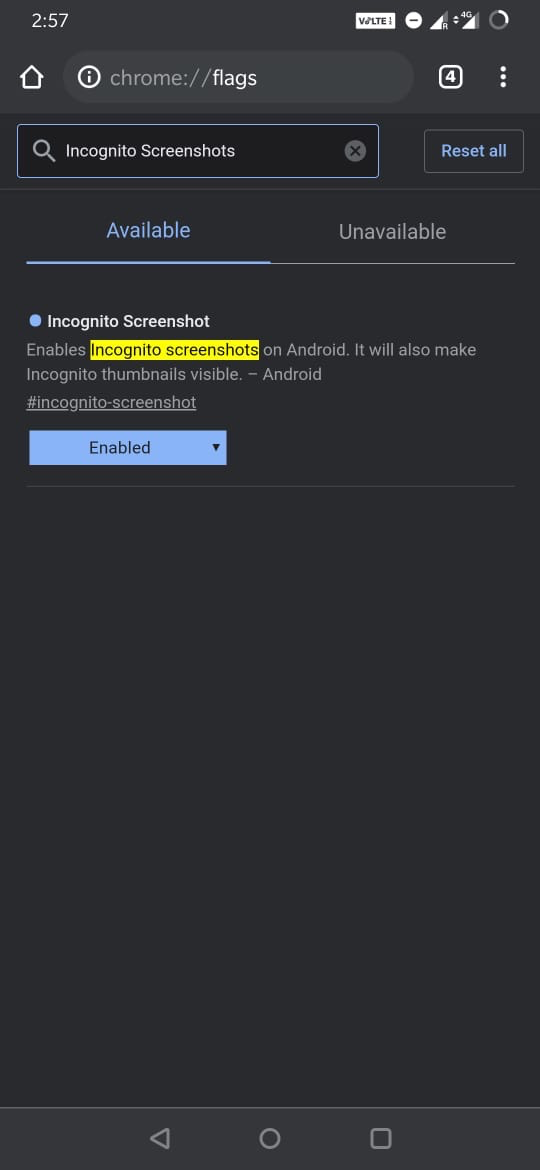 Step 4. Now click on the options and select the Enabled.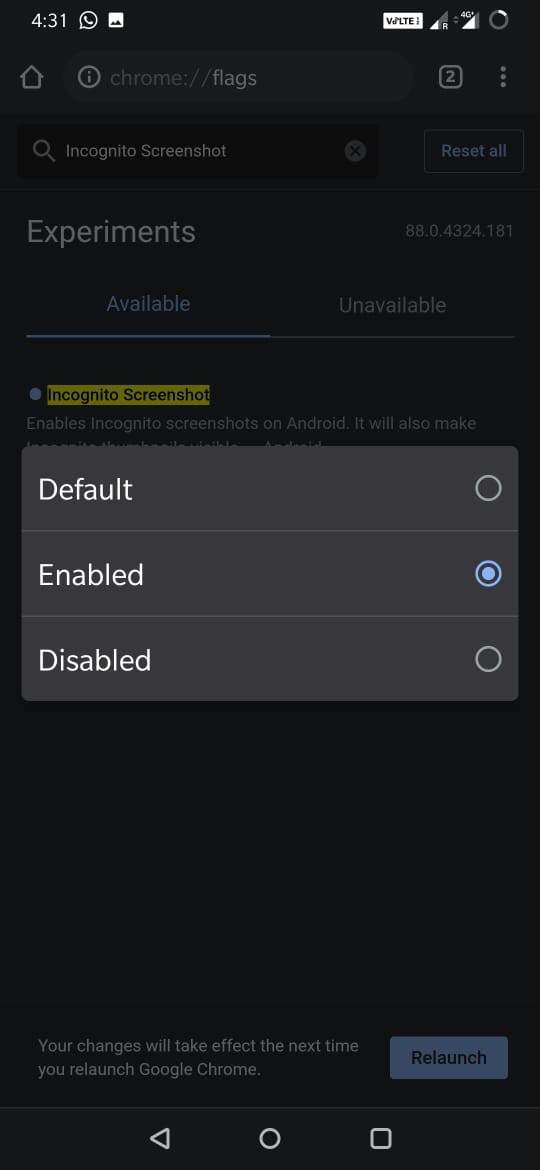 Step 5. Here a small bottom box will appear and click Relaunch button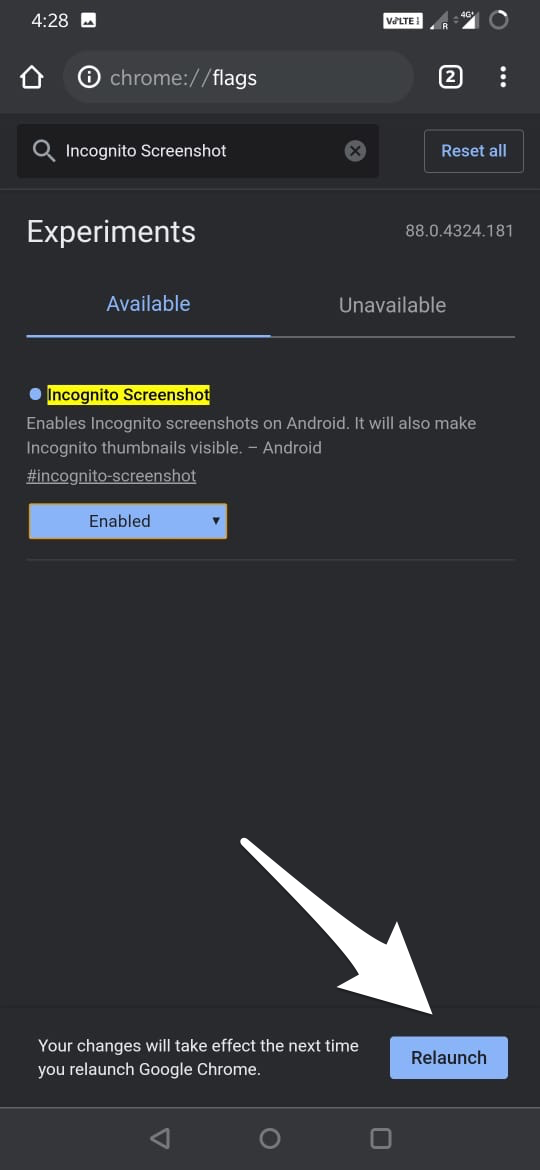 Step 6. The browser will restart and you can strat taking screenshots in Incognito Window Mode without any issues.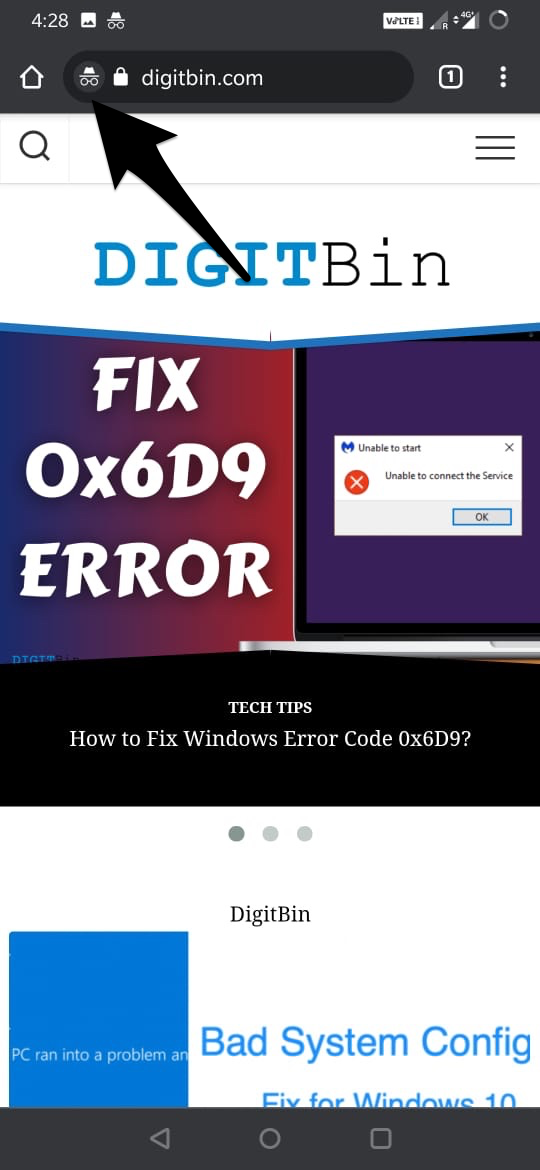 I hope with the small guide above you can grab your Android Screen on Private Chrome Window.
[Bonus] How to Take Screenshot on Unsupported Android Apps?
Earlier there was a trick of sharing a screenshot of the restricted app using Google Assistant but Google released security updates and fixed that issue. Now if you try to take a screenshot on any restricted app or a web page than Google Assistant will Capture a Black Screen Screenshot. So, how can you grab a screenshot on any app which blocks it.
Google Assistant Screen Capture Method Do Not Work anymore.
Note: Taking Screenshot on the apps which are not allowed may be against good practice, make sure you are using the following method fairly and for personal use only.
If you've any thoughts on How to Take Screenshots in Incognito Mode on Chrome for Android?, then feel free to drop in below comment box. Also, please subscribe to our DigitBin YouTube channel for videos tutorials. Cheers!