Play Station offers some of the very best games that you could check out. From Assassin creeds to Resident Evil to even Fortnite, PS games are definitely one for the ages. And PS4 brings more interesting games to the fore. To try these games on your PC, one way is to install the Play Station Now on your PC. Or you could use the Remote Play Store but for that, a standalone PS 4 is also a necessity. On top of that, you'll also need a Dual Shock Controller. Well, its quite a lot of prerequisites, isn't it?
Fortunately, some of the best PS4 games also available for your PC. You don't need any third-party software or application to run them. Just install and play as you do for any other PC games. Likewise, all these games could be downloaded from their respective sites or via Steam itself. With that said, let us check out the list.
Best PS4 Games Available for PC
Here are the Best PS4 Games which you can Play on your Windows PC.
1. Grand Theft Auto 5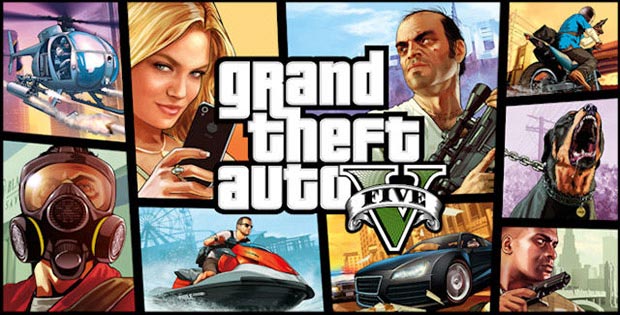 GTA 5 is highly regarded by many as one of the best action-adventure games of all time. There is probably no restriction or boundary, and this is what makes this game so enjoyable. It has around 69 main missions, and the game's progress is based on the successful completion of them. The journey is still centred around the heists and shooting and driving missions. However, that isn't the sole objective.
You could still roam around the streets of San Andreas and then fictitious Los Santos city, engage in small side missions, visit malls, gym, fast food restaurants and carry out tons of other activities. For the first time in a GTA series, the single-player mode allows you to choose three different characters. You could either be Michael De Santa, Trevor Philips or Franklin Clinton- three people with similar criminal backgrounds.
Furthermore, each of these characters has eight different sets of skillset, with each being a pioneer in its own field. Similar to GTA 4, you also have a smartphone at your disposal. It allows you to contact your friends, start a new mission (whenever available) and access in-game internet that allows you to engage in numerous activities like investing in stock market shares.
If the campaign mode isn't suited for you, there's also an Online Multiplayer mode to try, which by the way could hold up to 30 players at once. Without the shadow of a doubt, the game boasts of some of the finest storey play, writing and voice acting.
2. God of War (2018)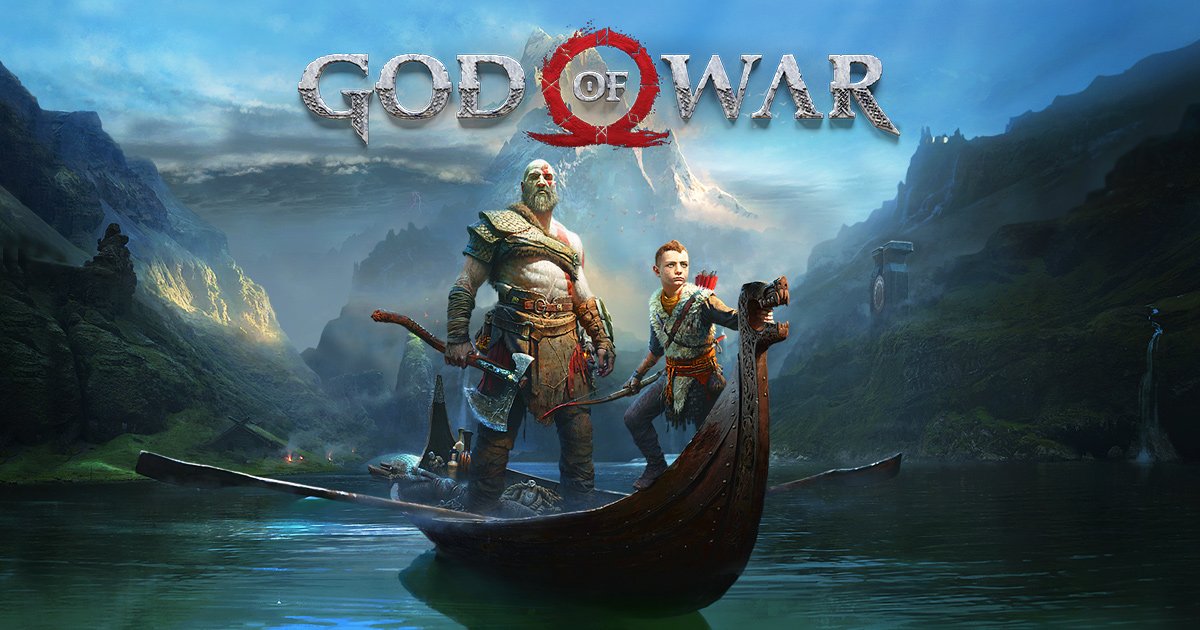 All of its prequels were mostly along the lines of blind button smashing, but with the God of War (2018), things work differently, and for good. The game focuses more on strategic attacks. Apart from that, there are also plenty of secret areas to explore. Whereas other games in this instalment were based on Greek Mythology, this one has its idea rooted in Norse Mythology.
There are two protagonists in the game, Pratos, who is the former Greek God of War and his young son Atreus, although the former is the sole playable character. Pratos' second wife and Atreus' mother had just one wish: to spread her ashes at the highest peak of nine realms. Keeping this objective in mind, you embark on this mission, fighting off many evil monsters and Norse Gods along the way,
Among the most visually impressive games, it created quite a lot of buzz during its launch. And it didn't fail to disappoint the masses. This game has completely revamped the combat style action games that we knew until now.
3. Call of Duty Modern Warfare (2019)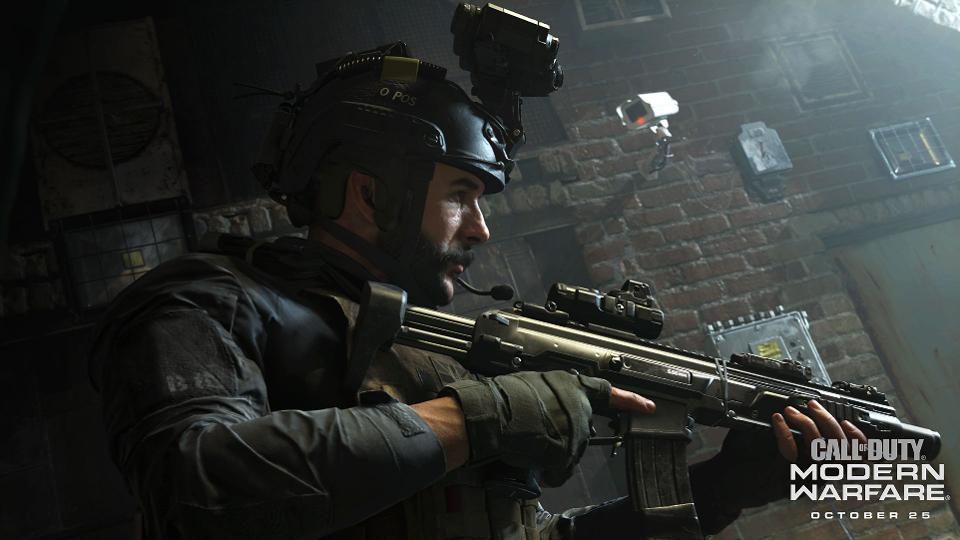 It all began with the Modern Warface of 2007. Along the lines, it launched many other games in this series including the Call of Duty Ghosts and Infinite Wars. However, they weren't much loved by the critics and audience alike.  Fast forward 12 years and it's back to where it all started. Activision has rebooted the original Modern Warfare, but with a plethora of changes, new storylines and new characters. Plus, the game modes like the Gunfight and Ground are indeed a welcome addition.
Apart from that, it is the first game in this series since Call of Duty Ghosts not to introduce a Zombie mode, instead, it focuses on cooperative Special Ops. This Special Ops comprises four missions and owing to the large scale pen map, it requires a four-team collaboration to proceed ahead. The single-player mode focuses on realistic scenarios and you will have to quickly ascertain whether the non-player character is a threat or not.
At the end of each mission, you are evaluated and assigned a score. And this score is largely dependent on your tactical decisions and how well you distinguish civilians from the enemy, as injuring civilians takes a big toll on your overall score.
4. Fortnite Battle Royale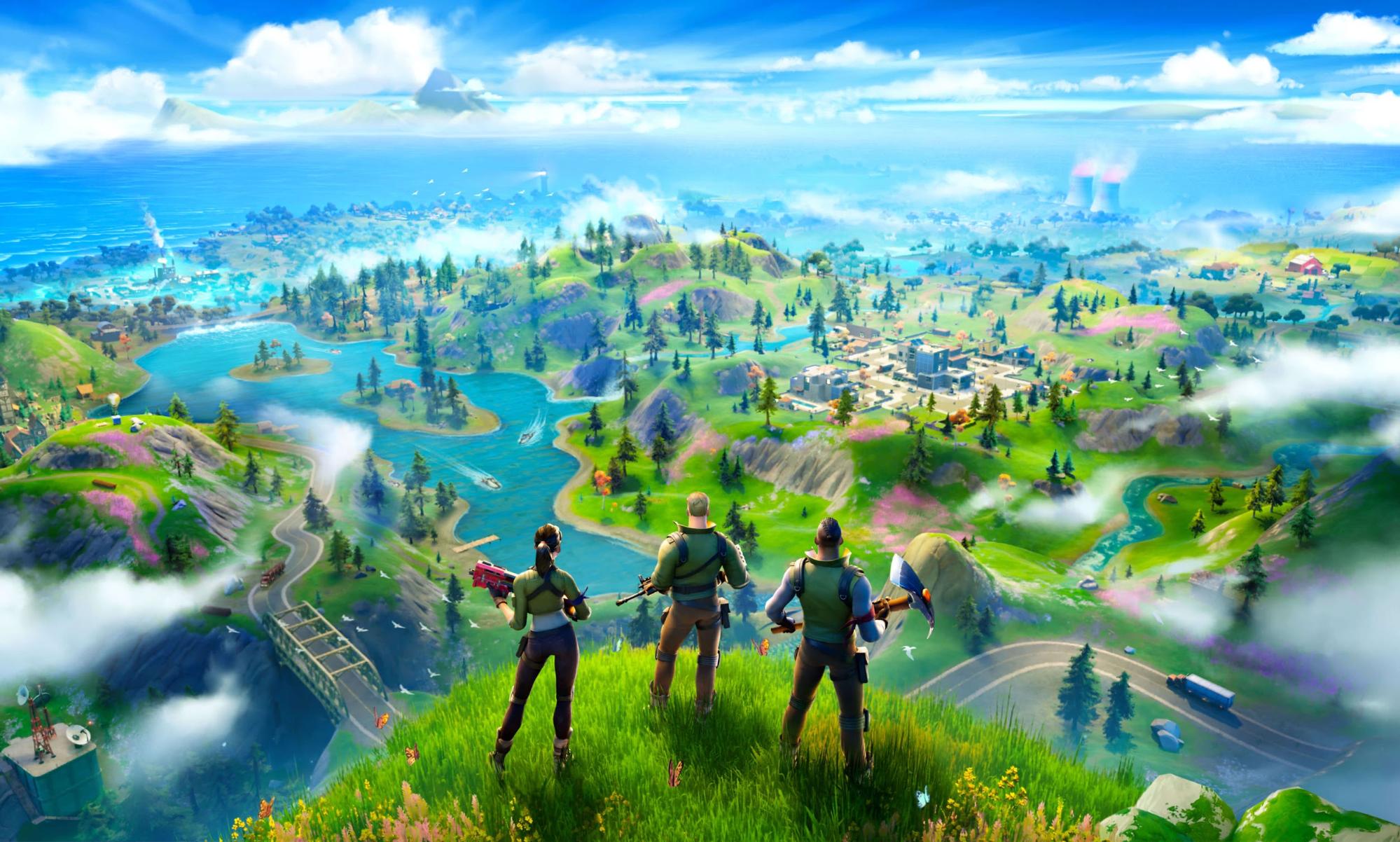 Very few games have seen such a meteoric rise than what the Fortnite Battle Royal has managed to achieve in such a short span of time. The goal is simple: to be the last standing person, pair, squad or team. But for that, you'll have to take down anyone and everyone that comes your way. There are various game modes to try out. These include the Solo, Duo, Squad, Team and 50vs50.
The game starts with 100 players skydiving onto an island. You will then have to loom out for gears and weapons to defend your self and at the same time fight off the enemies.  As the game progresses, the playable area gradually decreases, thereby making the campaign even more challenging.
Apart from that, you could also construct walls and other obstructions that will protect you from other enemies. With a vibrant world map, fun combat style gameplay, and a unique building mechanic, Fortnite is among the best battle royal games right now.
5. FIFA 2020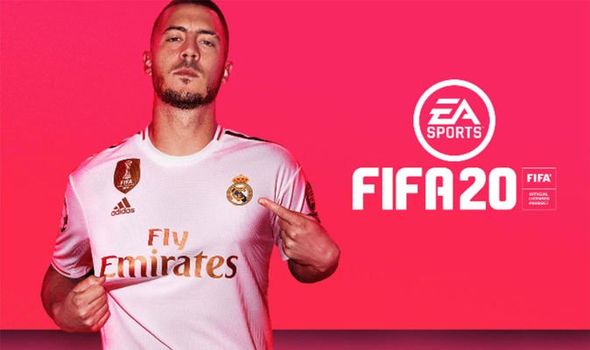 Although there are quite a few football simulation games, this one from EA Sports stands out. The 27th instalment of this series, it has bought some much-needed changes to the fore. Furthermore, the FIFA Ultimate Team game mode is still present there. For the uninitiated, the FUT mode started alongside the EA Champions League in 2006-07 and is among the most played game modes in all FIFA games.
It allows you to construct your own team, starting off with a random low ranked player. You then push yourself all the way over to the top by winning games and in turn, virtual coins through which you could unlock special players. The time of players you are able to unlock is directly proportional to the amount you have spent in purchasing that random player's pack.
For the first time, EA has added VOLTA football. Rather than the traditional 11vs11 matches, this mode focuses on street style footballs and the traditional Futsal tournaments.
Apart from that, FIFA has also improved the speed threshold phenomenon. Up until now, even the slow-footed defenders were able to make a mockery of the best attacks. However, that has now changed and the likes of Messi, Neymar, and Ronaldo could quite easily nutmeg and breeze past these low-ranked defenders.
6. Red Dead Redemption 2
Red Dead Redemption 2 managed to create such a hype that hasn't been seen for a long long time. And it definitely managed to live up to or even surpass this expectation in some cases. The impeccable level of detail is unparalleled to none. It delivers one of the most brilliant story modes and each and every scenario fits quite aptly into the character. The game boasts of over 100 missions, with each completely different in every possible aspect.
Playing as the protagonist aka bank robber Arthur Morgan, you'll have to evade the federal agents and carve out your own identity along the way.  Likewise, the Wild West is continuously in decline. This coupled with a continuous effort to fight against rival gangs and government forces really notches up the difficulty level. With an ambitious storyline appealing graphics and excellent gunplay controls, this is probably the best open-world game that you are likely to get your hands on.
7. Assassin Creed Odyssey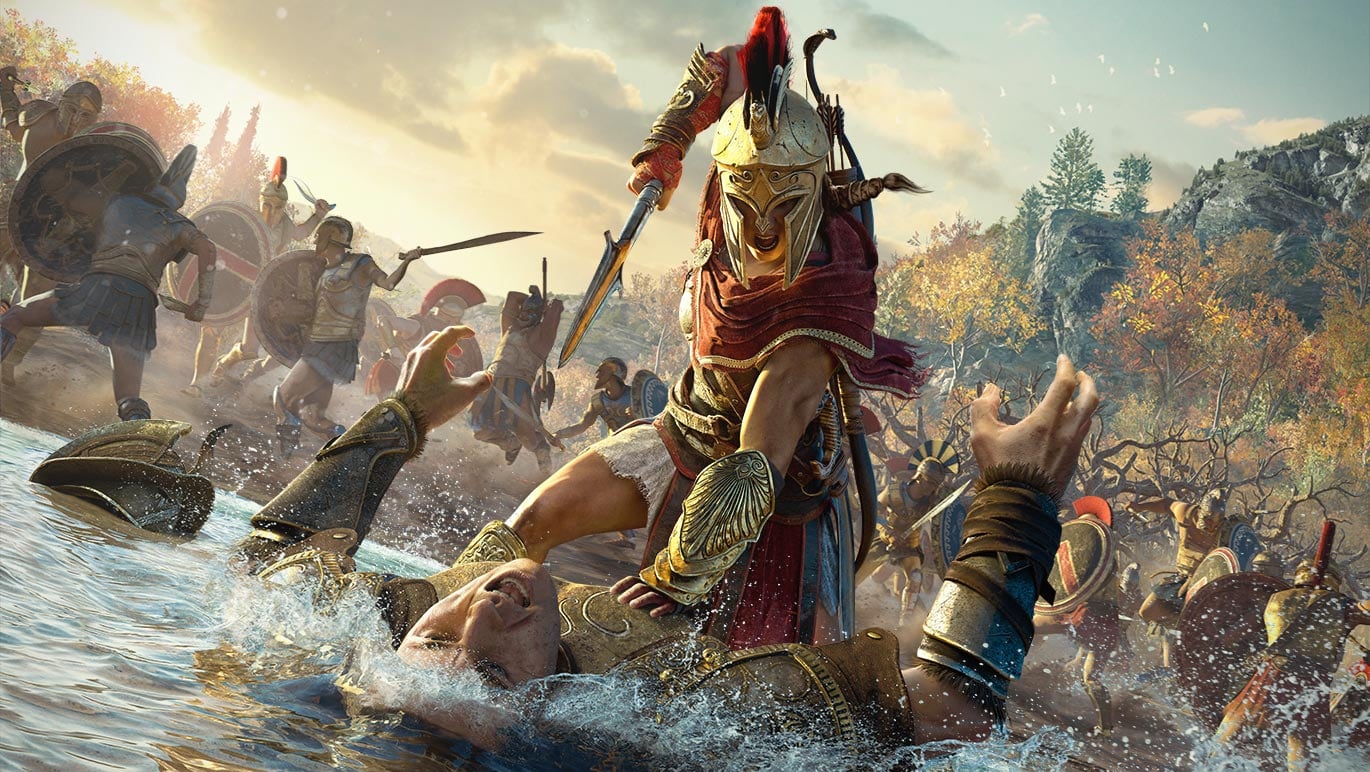 In Assassin Creed Odyssey, you embark on an epic journey along with the ruins of ancient Greece. The game's set during the Peloponnesian War, at a time when there is a never-ending battle going on between the Athens and Sparta to reclaim Greece. Although most of the game is surrounded around the deep blue water, yet it offers breathtaking graphics.
You have two characters at your disposal, you could choose from either of the two siblings: Alexios and Kassandra. As the game progresses, so does your skillset, and you could then choose from a wider array of powerful combat moves. So explore the deep blue Aegean sea, using the Hellenistic-era warships and embark on a large-scale battle with different enemy factions. It could definitely claim to be one of the best open-world RPG games of all time.
8. BattleField 1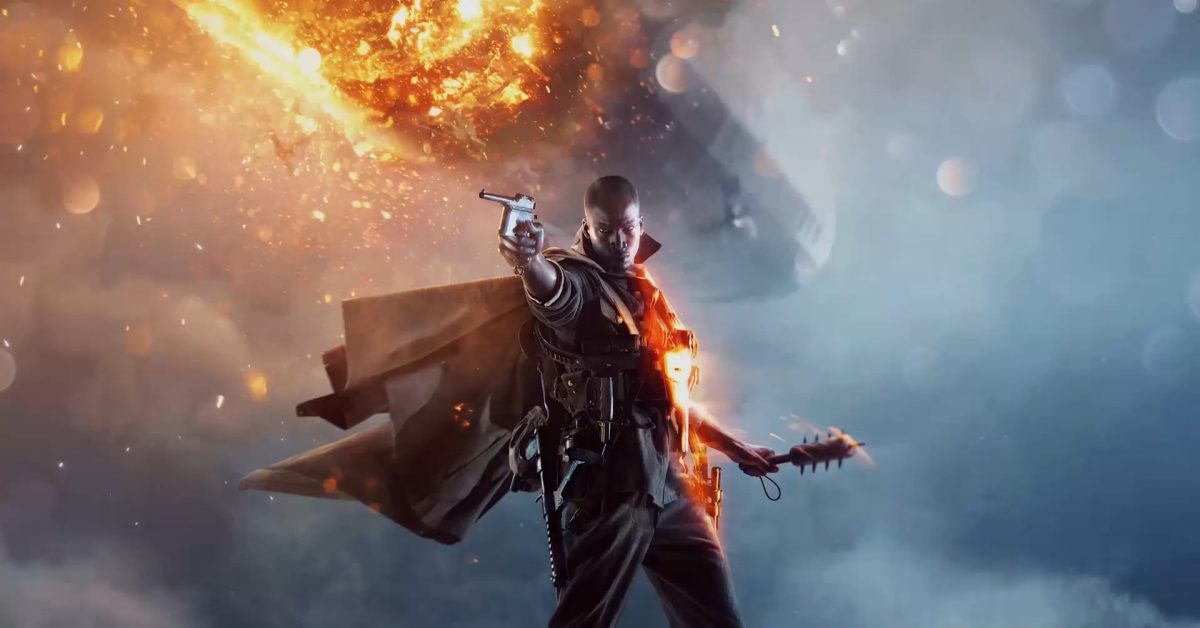 A first-person shooter video game, BattleFIeld 1 is set during the World War 1 era and is mostly themed around single-player campaigns. Although there is a multiplayer mode (around 10 of them, including the War Pigeons, Team Deathmatch, Conquest Rush and others), it does need a little bit of polishing. Coming back to the game, you will only be having the weapons that the soldiers used during WW1. These include bolt-action rifles, submachine guns, automatic and semi-automatic rifles, and even mustard gas.
There are also some new melee weapons including shovels and trench clubs. Apart from that, you have many types of transport to choose from, including light and heavy tanks, armoured trucks, cars, torpedo boats, bi- and tri-plane aircraft. The best thing that we love about this game is the fact that you could control different characters during the single-player mode. So if your character dies during the mission, you could take control of the other one, right from the same spot, rather than starting back from the last checkpoint.
9. Resident Evil 2
There's a zombie apocalypse in town, the Raccoon City to be precise, and you are given the task to control the rookie police officer Leon S. Kennedy and college student Claire Redfield. Depending on the character you choose, there will be variation in story play, the areas that could be accessed and even the weapons to choose from.
Due to the outbreak of the T-Virus bioweapon, the residents of the city have been exposed to this virus and have all been converted into mindless zombies. Killing them off might not always be the best-case scenarios, sometimes you will have to plan out a well-charted escape route rather than the blood-bath, to progress further.
Once you finish the main campaign, you get to try out the 2nd Run. This mode allows you to explore new areas and weapons and even there will now be new enemies to fight off, but the map remains the same as earlier. Ditching the first person shooting camera angle, the game has adopted over the shoulder third-person shooter gameplay style.
10. The Witcher 3: Wild Hunt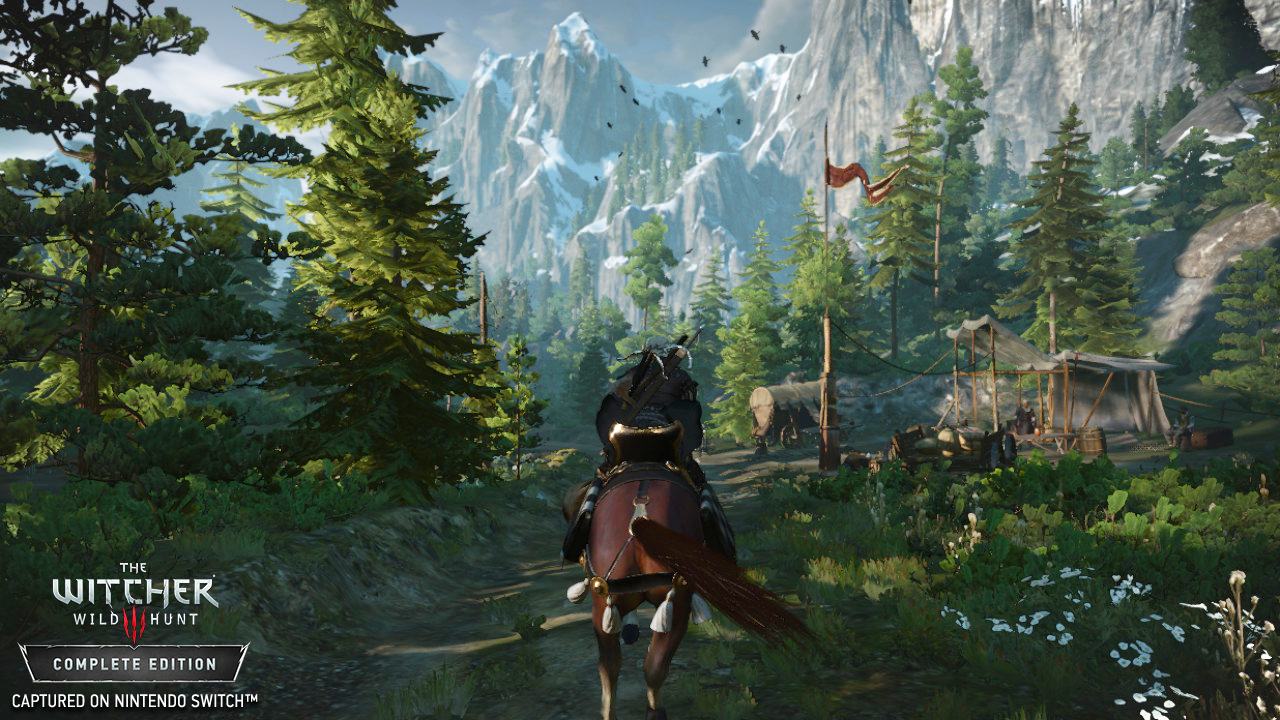 The open-world, third perspective shooter game is the sequel to the Witcher 2: Assassins of Kings. You control the monster hunter (witcher) Geralt of Rivia and are looking for your adopted daughter that has been captured by otherworldly magical powers. You have tons of weapons and magical spells to fight off the evil spirit.
Apart from the main campaign, there are also some side missions (like the Witcher contract and the Treasure Hunt Quest) that you'll have to successfully complete to get more bonuses and gold coins. These could then be used to increase the witcher's power and special abilities alongside allowing you to purchase special equipment and weapons too.
Another aspect that we love of this game that there's isn't a single ending to this game. Depending on how you interact with other characters and your responses during the game, the ending gets moulded accordingly. Just remember to choose your melee attack wisely, the light attacks are fast but do minimum damage, and the heavy attacks are capable of causing considerable damage but take some time to execute.
Conclusion: Well, there are many more PS4 games that are pretty impressive in every aspect, however, they might be missing from this list. The reason? They are yet to be made compatible with PC. With that said, the above-mentioned games were some of the best PS4 games that you could enjoy on your PC right away. What's your take from this list? Have you played any of them, and if yes, which one is your personal favourite? Do share your views on the same in the comments section below.
If you've any thoughts on Best PS4 Games Which can be Played on PC, then feel free to drop in below comment box. Also, please subscribe to our DigitBin YouTube channel for videos tutorials. Cheers!