If you are not aware of how to hide Whatsapp online status on your PC, you have come to the right place. In this article, we will highlight a few ways to do so. Therefore, check it out until the end, and you will get your answer.
Whatsapp web has certainly made life easier for every PC user as they can easily access it from the browser itself. I personally prefer using Whatsapp on my PC while working just to avoid distractions. And as you know, Whatsapp Web provides us with almost all the features available on the native app. Yet there is no way to hide the 'Online' status on our account even if you want to erase your presence from the platform.
Hiding your Whatsapp 'Online' status isn't a priority, and maybe so Whatsapp doesn't include a built-in feature for the same. But there are many users who don't like to showcase their online presence on the platform. And there could be 100 reasons behind this. As for me, I simply don't like to keep receiving unnecessary messages and so I prefer disabling the Online status.
Ways to Hide Whatsapp Web Online Status
Whatsapp doesn't provide any built-in methods to hide Online status. Hence, every time you go online, anybody who opens up your conversation can find out that you are online over the platform. However, this is not something we might be comfortable with every time.
Here, we will discuss the two most reliable browser extensions that will allow you to hide your Whatsapp 'Online' status in seconds. So, without any further ado, let's get going.
WAIncognito Extension
The WAIncognito browser extension is our first pick to hide your Whatsapp Online status. It is a chrome extension that basically helps you become invisible by disabling read receipts and your online presence updates. Most importantly, it even works for groups as well. The steps to hide Whatsapp online status on PC are as follows:
Firstly, click on the link to visit the WAIncognito extension page and click on the 'Add to chrome' option.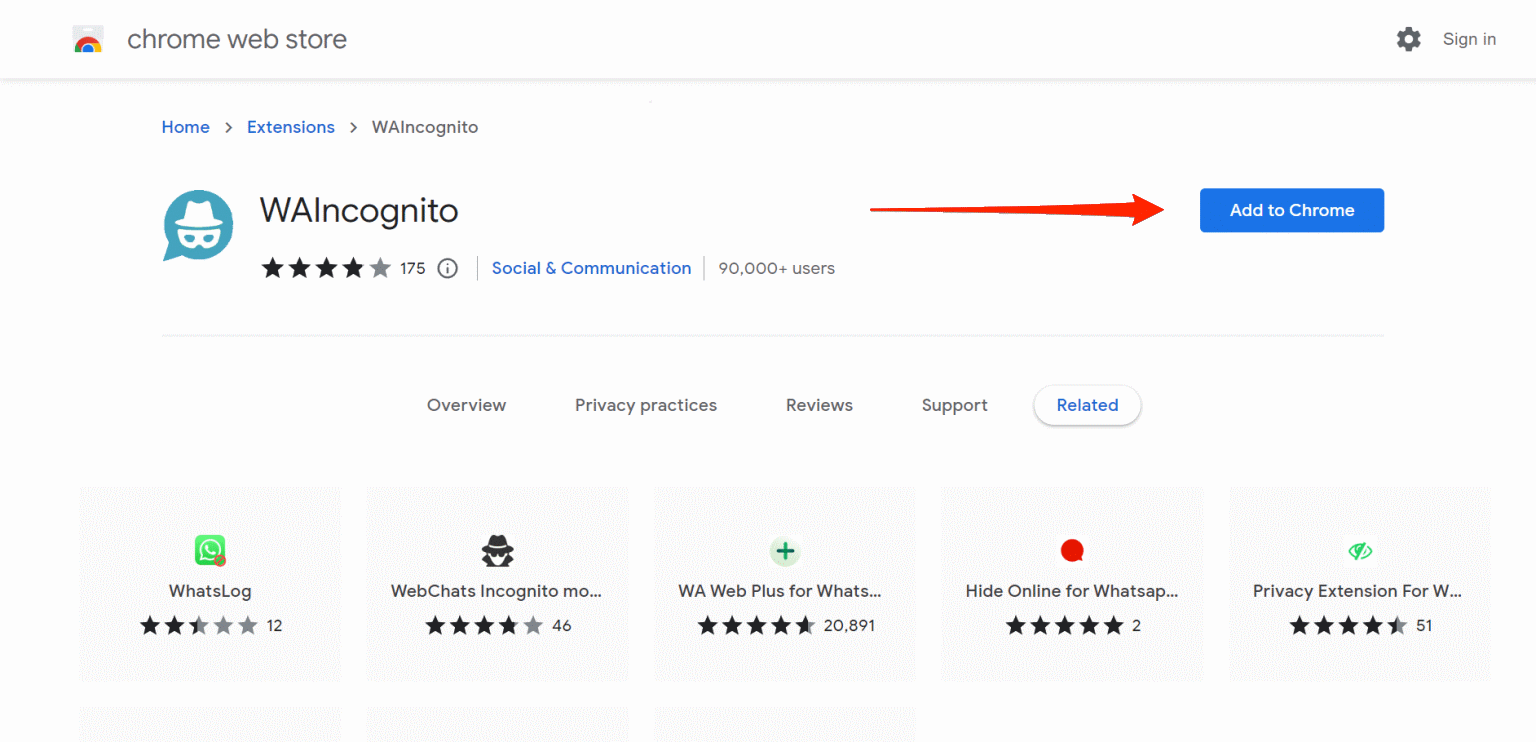 Now, click on the Add Extension button from the pop-up menu.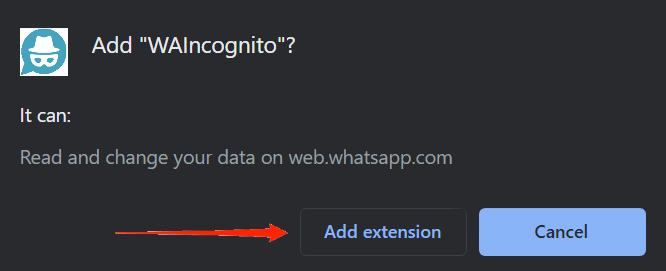 Once it is installed, open Whatsapp Web, and you will see the incognito icon on top of the chats section.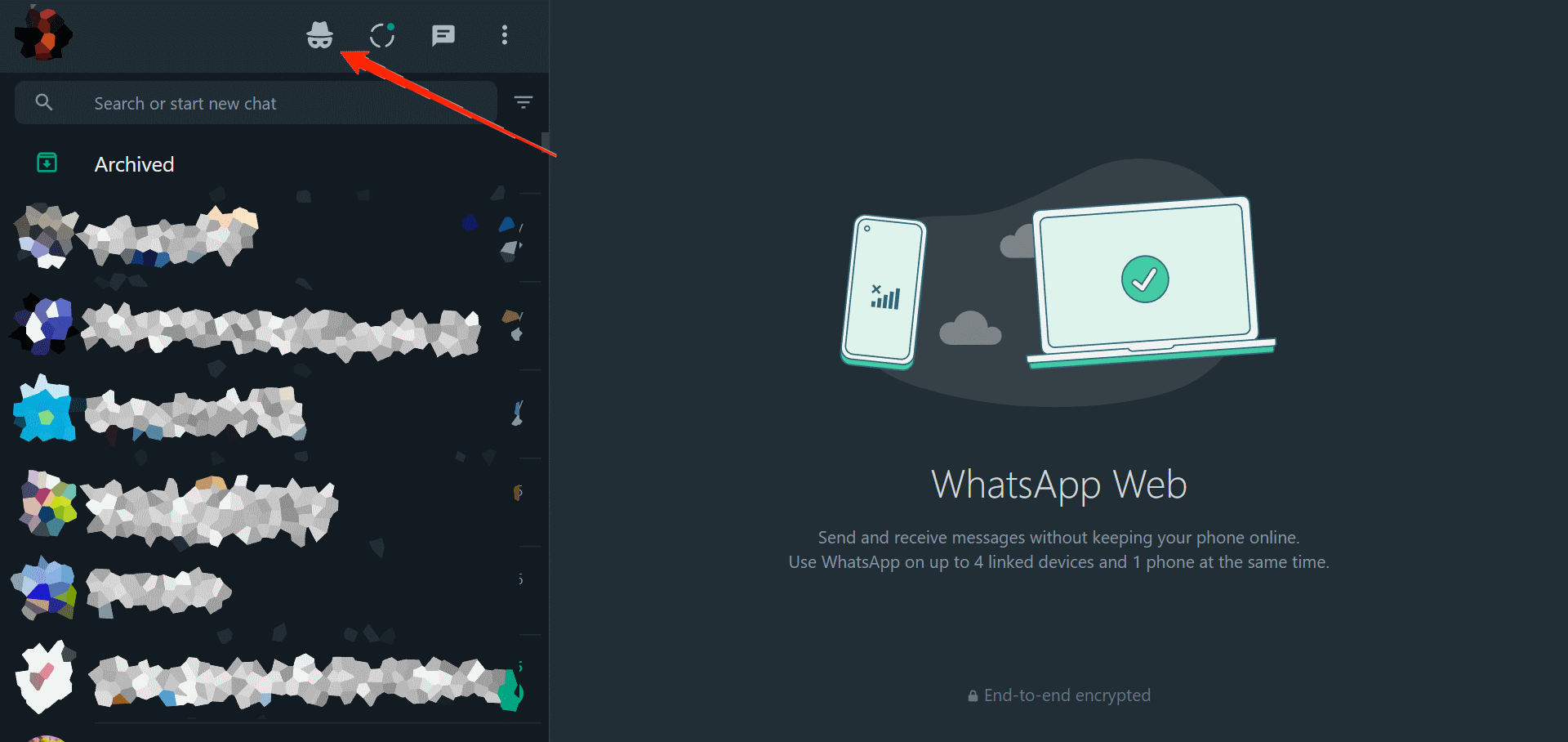 Click on the incognito icon, and select Don't send "Last Seen" and "Online" updates.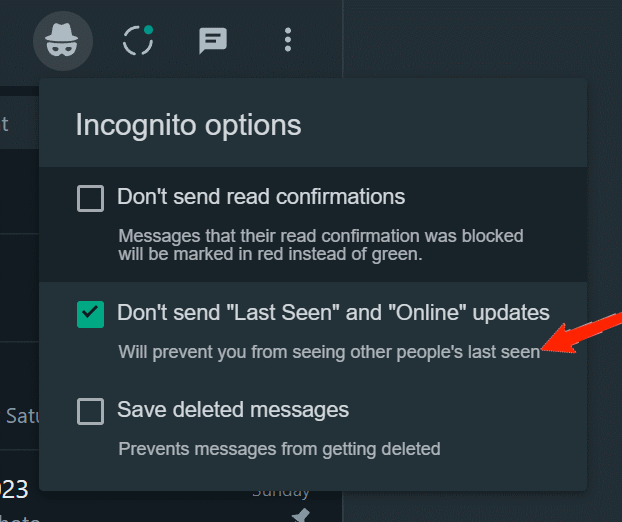 Once done, it will reload your browser page, and that's it. You can now carry on using Whatsapp without allowing anybody to know your presence.
Hide Online For Whatsapp Web
Hide online for Whatsapp web is another chrome extension that specifically hides your Online status on Whatsapp. Unlike WAIncognito, this one doesn't provide much functionality. However, if your only intention is to hide your online status, it's pretty much good at it. In order to use this extension, you need to follow the steps mentioned below.
Click the link and tap on the 'Add to Chrome' button to add Hide Online for the Whatsapp Web extension.
Again, click on the Add extension button for confirmation.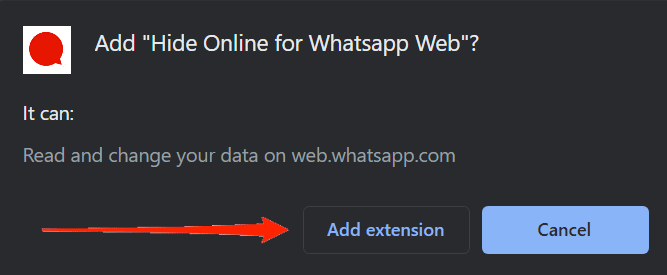 Now, open your Whatsapp Web.
Click on the extension's icon from the toolbar and select the particular icon.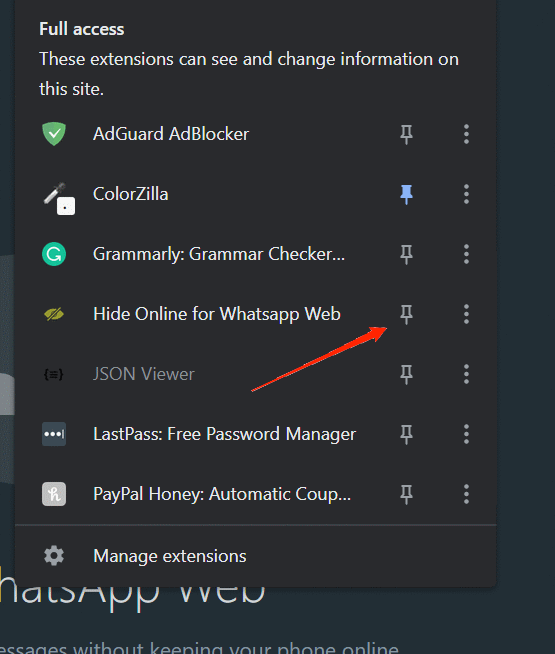 Finally, check the "Hide my online status" option and click on the apply button.

Once done, it will reload your browser page, and that's it. You can now carry on using Whatsapp without allowing anybody to know your presence.
Final Words
Finally, this is one easy way to get rid of that Online status and protect your own privacy. These we so far the best Chrome extensions. They are very reliable and easy to use. All you need to do is add them to your Chrome browser and follow the steps as mentioned. Apart from these, if you have any better ideas on the same. Feel free to keep your thoughts with us.
If you've any thoughts on How to Hide Online Status on WhatsApp Web on PC?, then feel free to drop in below comment box. Also, please subscribe to our DigitBin YouTube channel for videos tutorials. Cheers!