Random shutdown and Android devices go hand in hand. Though over the years, OEMs have tried to fix this issue, it is still prevalent. Noticeably, random shutdown or auto restart issues are more prominent when the device gets a bit old. OnePlus owners have been complaining about this auto-restart issue for a long time now. You can see several users reporting random shutdowns and auto restarts on their OnePlus 6/6T, OnePlus 3, 3T, OnePlus 7, 7T, OnePlus Nord, or even the OnePlus 8 series phones.
Well, it is hard to pin-point what is the root cause of this issue, it could be due to some hardware damage or a third-party app could also cause auto restarts. Accidentally disabling system apps could also be the reason behind random shutdowns. An important missing system file also can cause auto restarts. If you are suffering from the same issues on your OnePlus device, then you are at the right place. Because in this post, we will give you some of the fixes that would help you to fix the auto-restart problem on your OnePlus phone. With that said, let us get straight into the article.
How to Fix OnePlus Phone Automatically Restarts?
Here are the Best Methods to Fix OnePlus Mobile Auto Restart Issue All OnePlus Models
Check for Hardware Issues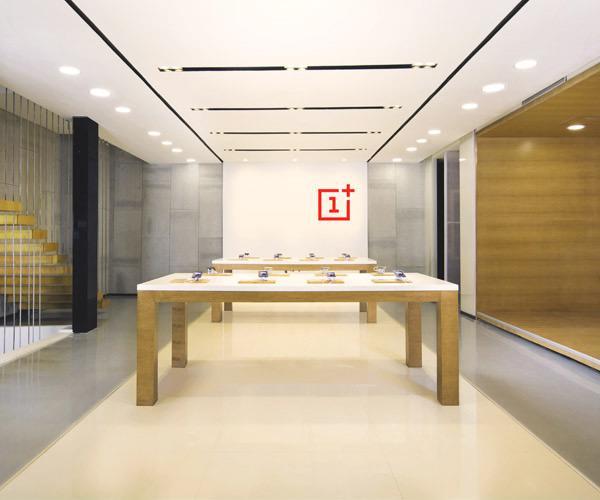 As already mentioned, if you have dropped your OnePlus phone or it is hit by a hard object, then it could cause hardware issues. And due to these internal problems, your phone is randomly shutting down or is auto restarting. If your device also is surfaced with this problem after a drop or a hit by a solid object, then you should visit a local OnePlus store or any trusted third-party smartphone Service Center, to get your device checked. If needed, your device could be repaired or replaced in some cases.
Perform a Reboot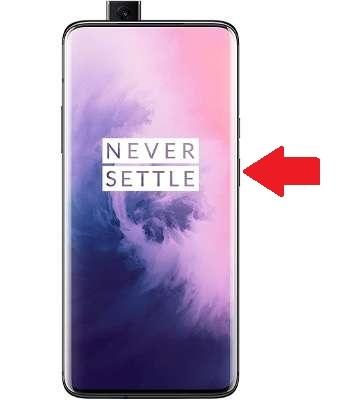 Soft resetting or simply rebooting your OnePlus phone will stop all the apps working in the background and they will be closed. This will also clear any data in RAM. All you need to do is press the Power button and switch off your device. After about 10 seconds later, you can press the Power button again to turn on your phone and see if this fixes the auto-restart issue on your phone.
Clear Cache from Recovery Mode
Whenever you turn on your phone, your device's bootloader first loads up the recovery. You can fix some of the issues such as auto-restart errors on your OnePlus or for that matter, any Android phone by clearing the cache from Recovery mode.
Turn off your OnePlus phone.
Press and hold the Power and Volume Down buttons together. Recovery mode options will show up on your device's screen.
Release both the Power and Volume Down buttons.
Navigate using the Volume up and down buttons to go to  Wipe Cache Partition.
Press the Power button to confirm the selection.
This will clear the cache or temporary data from the system partition.
Now, simply press the Power button to reboot your phone.
Check for the Latest Updates
Sometimes the issue is with the software on the phone. So, it is always advised to install the latest updates whenever it is available by your OEM. Smartphone manufacturers often release a bugfix along with the latest updates.
Head over to Settings.
Then tap on System.
Tap on System Updates.
Your device will check for the latest updates. If a new update is available, then a notification will show up on your screen.
Simply tap on Download and Install.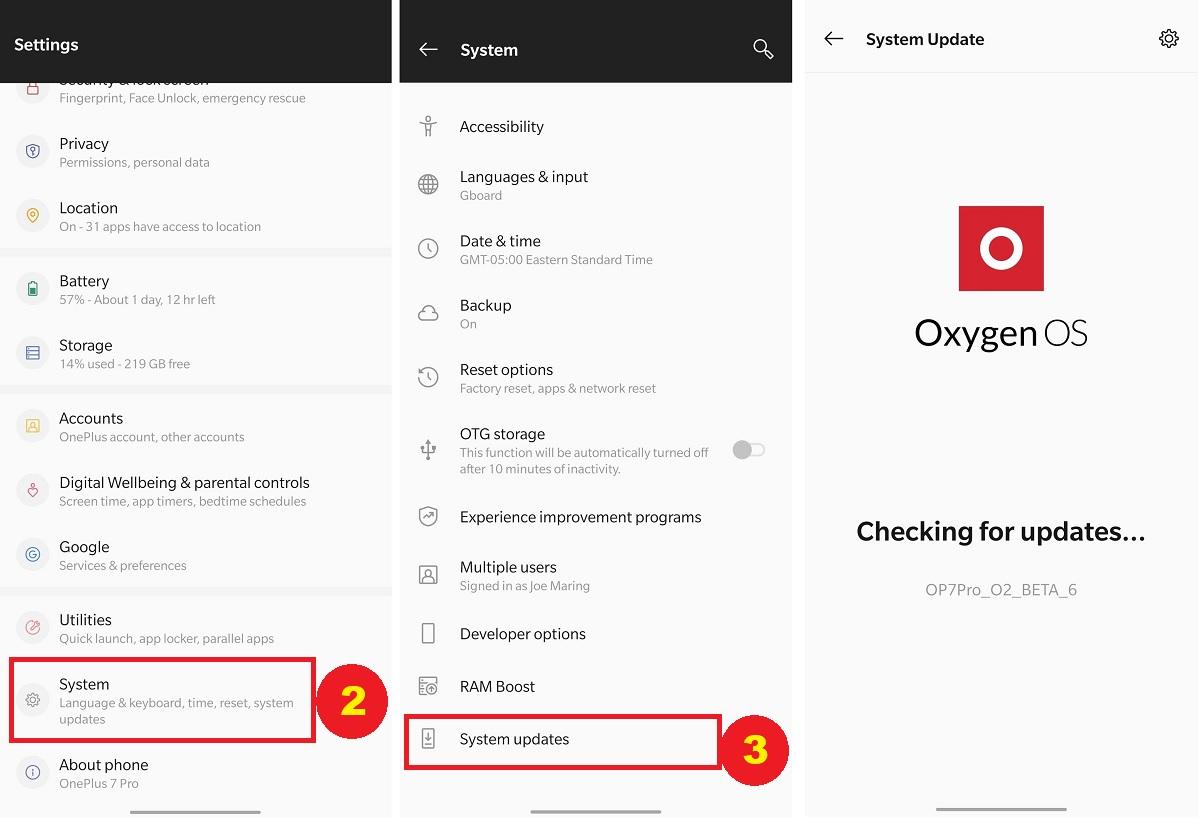 Check Faulty Apps in Safe Mode
Safe mode is a feature on smartphones that temporarily disables all the third-party apps installed on your phone. This allows for checking which app is causing issues on your phone, in our case, auto restart or random shutdown. In order to boot your OnePlus phone into Safe Mode, follow the steps mentioned below;
Switch off your OnePlus phone.
Now, press and hold the Power button.
Once your device starts booting up, immediately press both the Volume up and down buttons together until the device is completely booted.
After checking for faulty apps, you need to uninstall the apps.
Simply tap Settings.
Then tap on Apps & Notifications.
Go to See all apps.
Tap on the app that is the culprit and hit Uninstall.
Press OK to continue.
Reset your OnePlus Device
As a last resort, if none of the above-mentioned methods worked in fixing the auto-restart or random shutdown issue, then you may have to perform a factory reset. Do note that factory resetting your device will completely remove your data such as photos, videos, documents, texts, etc. So, make sure to keep a backup on your PC or external HDD.
Head over to Settings.
Tap on System.
Hit the Reset Options.
Now, hit the Erase all data (factory reset) option.
You will have the option to select internal storage. However, we would suggest you check the internal storage option only if you are sure that you backed up all the data stored on your phone.
Afterward, hit the Erase all data button again.
The device will automatically restart after resetting your phone.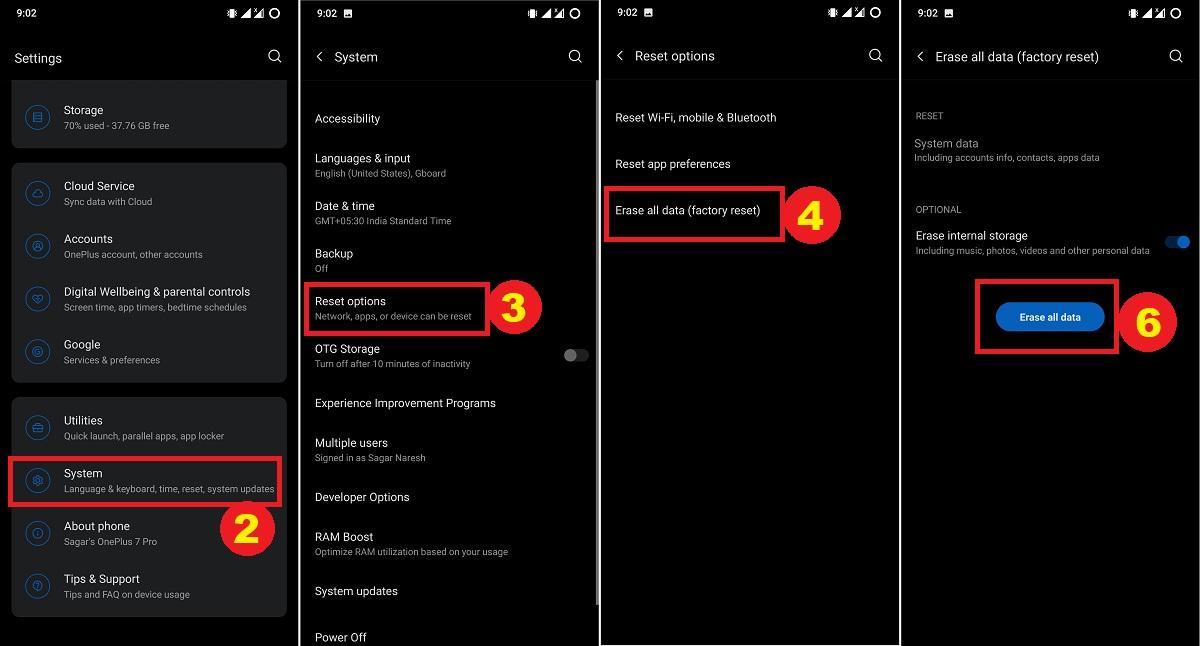 Conclusion
So, there you have it from my side in this post. Note that several users were reportedly able to fix the issue after updating their OnePlus devices with the latest available software update. You can follow first check if there is a new update available for your phone or not. For more such awesome coverage, you can follow our DigitBin YouTube channel. Until the next post…Cheers!
If you've any thoughts on OnePlus Phone Automatically Restarts Fix, then feel free to drop in below comment box. Also, please subscribe to our DigitBin YouTube channel for videos tutorials. Cheers!