Previously the 14 pro variant users are facing a new serious issue while using the camera. It is said that the iPhone makes a kind of mechanical noise when the camera shakes or rattles while using it. Apple has tried to fix this issue by releasing a new update version, iOS 16.0.2, but it didn't help much. Once the number of these complaints decreased after the new update, recently, the 14 pro variant users have been hit by another irritating issue on the camera.
The issue describes that many users are having a bad experience with autofocus mode while clicking a photo. iPhone 14 Pro camera autofocus issue arises with close to things or at a regular distance. However, the standard variants of the iPhone 14 series look immune to this bug. Only a small number of users of the standard version had complained about the autofocus issue.
Overview: iPhone 14 Pro Camera Autofocus Issue
This issue mainly hit the 14 Pro users. The users are unable to capture a relatively close object. The camera performs quite poorly at that time and occasionally flickers and slows while focusing. This issue remained when the users switched to third-party apps to capture close-range photos.
Besides this, the issue also appears when the user tried to record a video that is accompanied by a humming sound. One step ahead, some users have complained that the camera behaved so badly that they weren't able to make an online payment when needed as the camera refused to focus on the QR code. Note that the 13 Pro variant in the iPhone 13 series also had the same issue at the time of its launch.
Ways to Fix Camera Autofocus issue On iPhone 14 Pro Variants
Even though Apple didn't release an official permanent solution for this bug yet, we've got a set of solutions to help you with while you wait for Apple to resolve and fix this bug.
Open Settings on your iPhone, and click on the Camera section.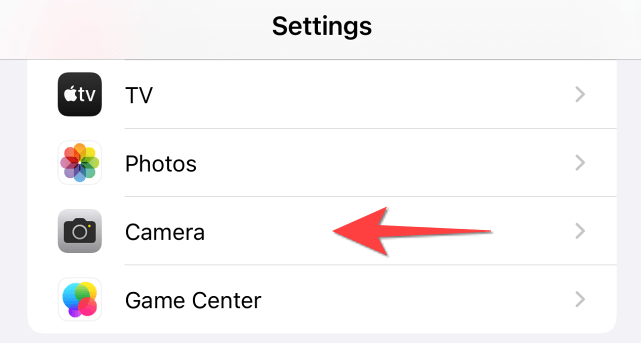 Scroll down till you spot the Macro Control option, and Enable Macro Control.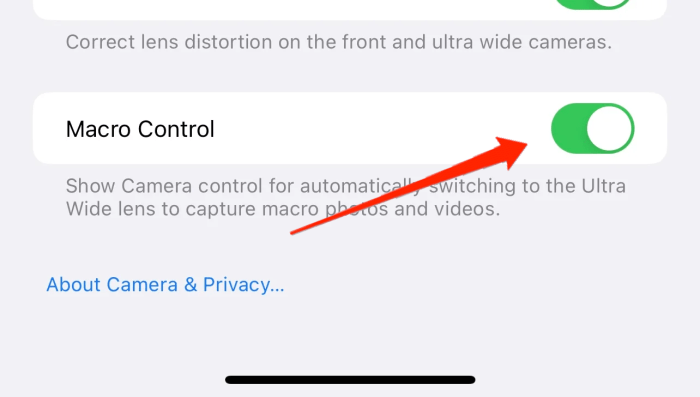 Once you switch the Macro control on, your macro switching between normal and ultra-wide will be automatic the next time you try to click photos on macro mode. This will actually solve this issue and will give you a smooth photography experience.
Conclusion
As we already informed you, these were some of the temporary fixes. As usual, Apple may pretend to be unaware of the problem and remain silent till they release a  fix or release a new update to fix this bug. Let's hope that the bug is quickly fixed so that users can resume using macro mode on their cameras without any issues. We will notify you once the official fix is released.
If you've any thoughts on How to Fix iPhone 14 Pro Camera Autofocus Issue?, then feel free to drop in below comment box. Also, please subscribe to our DigitBin YouTube channel for videos tutorials. Cheers!