Privacy is very important, and your fingerprint is the most secure way of unlocking your smartphone device. Other methods such as a pattern or passphrase are good but not as convenient and secure as your own fingerprints. However, fingerprint scanners might get damage due to various circumstances, then you might face issues. So you must know how to fix the fingerprint scanner not working on your Samsung smartphone in case it even stops working.
I had a similar issue with the Fingerprint scanner of the Samsung M series smartphone, as the fingerprint sensor was working perfectly in the morning, and for some reason, was malfunctioning till evening. As a result, it caused me various inconveniences as I had to enter the key password every time I unlock my phone. And as phones are becoming more and less part of our daily lives, having a malfunctioning fingerprint scanner makes the day tiring for me.
After trying several troubleshooting steps, I found numerous ways to fix and calibrate the fingerprint sensor on my Samsung smartphone. Now I know many other faces the same situation daily, so here is a comprehensive guide to fixing fingerprint scanners not working on Samsung smartphones.
How to Fix Fingerprint Scanner Not Working on Samsung?
The sensor's main reason for not working or not registering your finger is due to dust and debris on the sensor or either on your fingers. So before following any method in the list, I urge you to wash your hands and clean the fingerprint sensor on your Samsung smartphone. Maybe a little cleaning will fix the issue after all. And if it doesn't, here are some troubleshooting methods to fix the problem otherwise.
1. Reboot
Rebooting can solve a lot of your smartphone problems. There's an old saying – if it's not working, try to turn it off and on again. And honestly, this works for the most part. If your fingerprint sensor is not working due to some technical glitch in your phone, it can be fixed with a simple reboot.
Press the power button for 10 seconds, and A power menu will appear.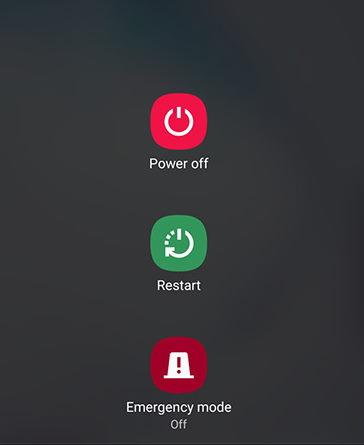 Select the Reboot option and wait for your device to reboot.  Check if the issue is solved if not we have more methods right below.
2. Clean Screen
Few Samsung smartphone does have in-screen fingerprint scanners which use an optical approach for scanning your fingerprints. This is futuristic, of course, but not as reliable as good old capacitive scanners. Any obstacle such as a messy screen, screen protector, or smudges can prevent the scanner from identifying your fingerprints.
So take a cleaning liquid (or glass stain remover) and clear the top of your screen. Also, make sure not to use any tempered glass or other such protective films to cove the scanner.
3. Re-register Fingerprint
While working or spending time with our hobbies, we get vocational micro-cuts on our fingers. These are not visible to the naked eye, but the sensor can detect them. And as a result, they do not work as they are intended to work. So the best way to fix this is to re-register your fingerprints once again. It's a super easy process; let me show you how.
Open settings and navigate to the "Biometrics and security" option.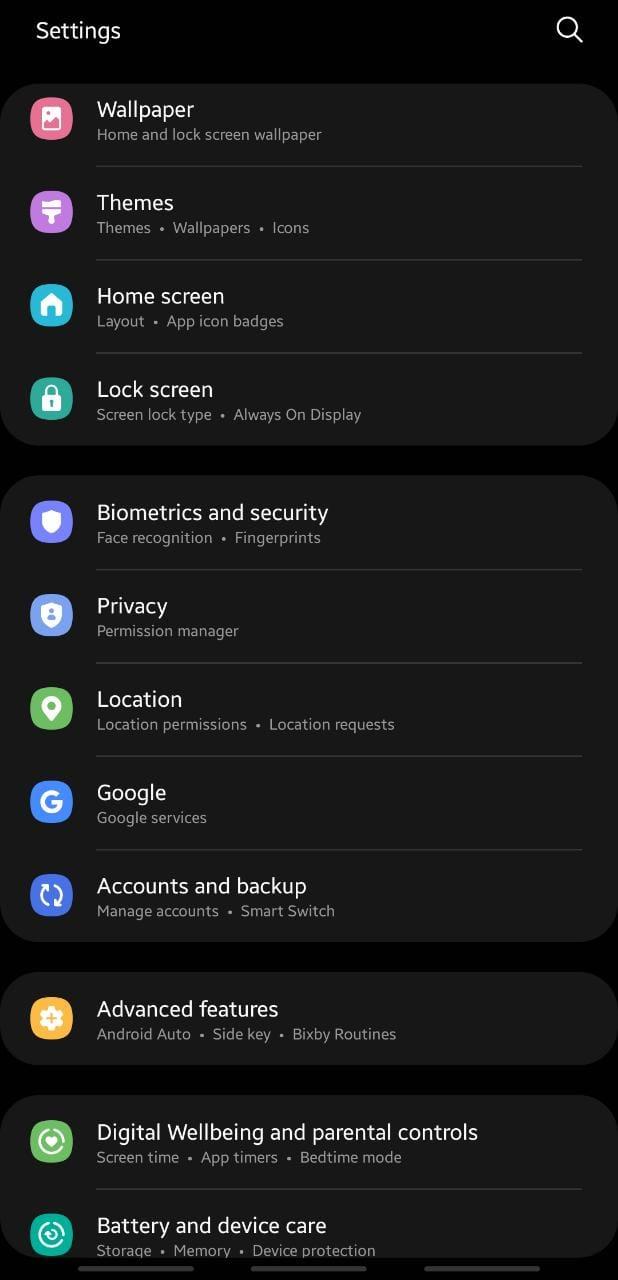 Select the Fingerprint option.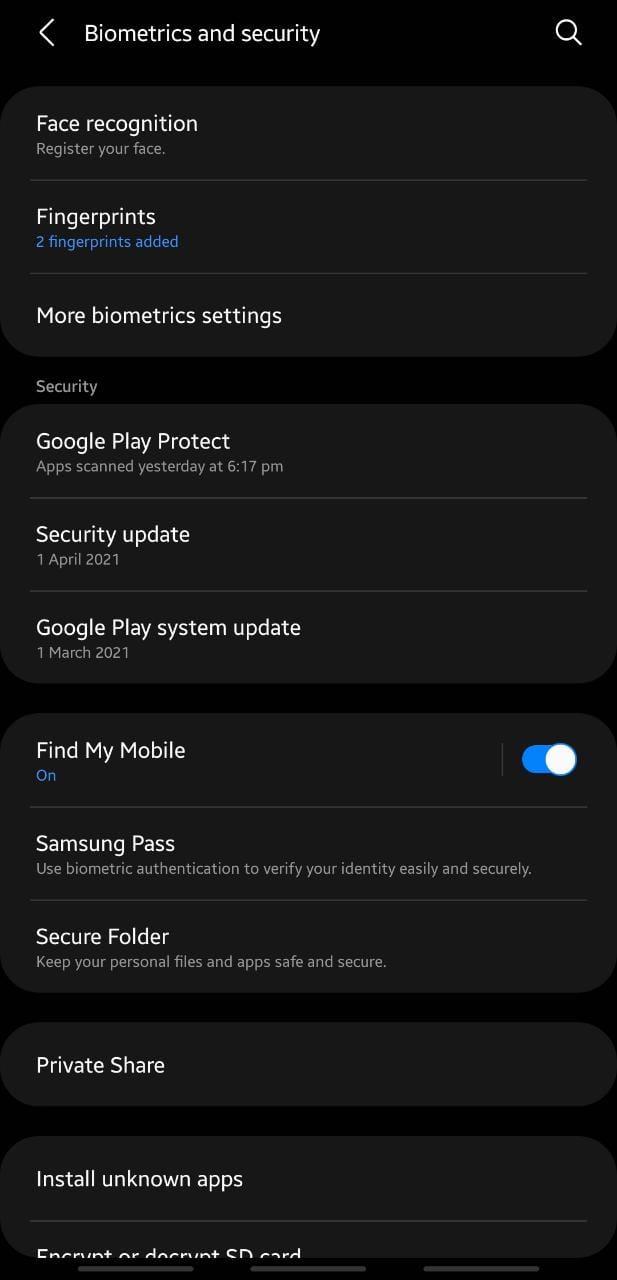 Delete older fingerprints. Click on add fingerprint.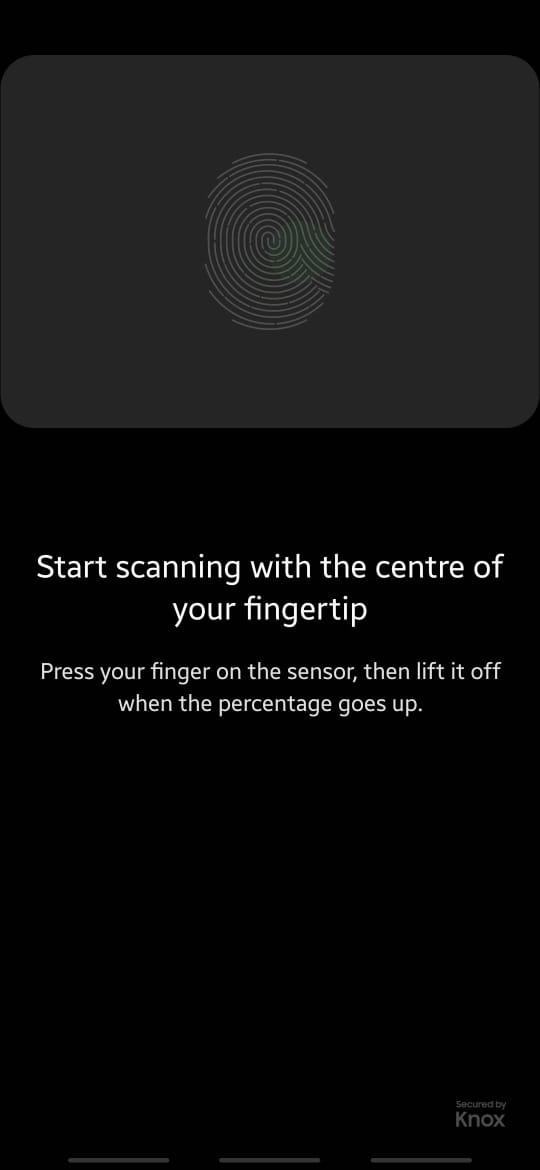 Follow the on-screen instructions to add your fingerprint.
4. Sensor Scan
If the fingerprint is still not functional after going through the above methods, it's time to check the sensor. As it might not be functioning properly or might have any hardware damage. Here is how you can run a fingerprint test on your Samsung smartphone.
From the phone dialer, enter *#0*#.
Select Sensor, followed by Fingerprint sensor.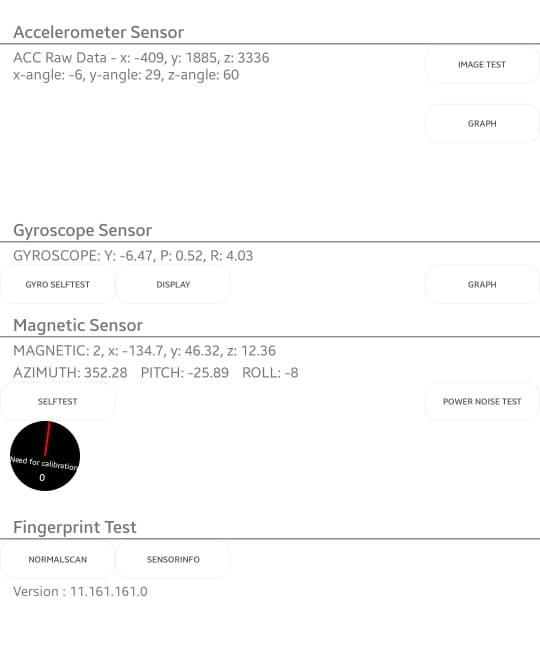 Under the Fingerprint test, Select Normal scan.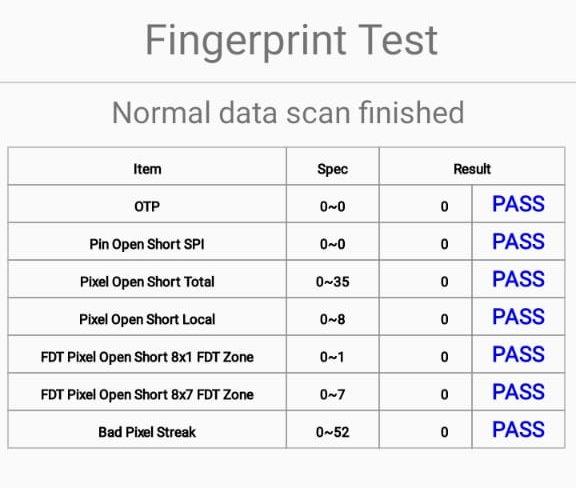 Check the results of the normal scan; if everything's fine, that means the sensor is working perfectly.
Note: If you see abnormal results, the fingerprint sensor has a hardware fault or damage. So you have to get it replaced via an authorized service center.
4. Disable Fingerprint gestures
If everything is working smoothly, but still the fingerprint sensor is not working on your Samsung smartphone, it might be due to fingerprint gestures. Gestures are a nice additional feature, I agree, but they add a whole lot of complications to your fingerprint scanner. So it's a wise idea to remove them.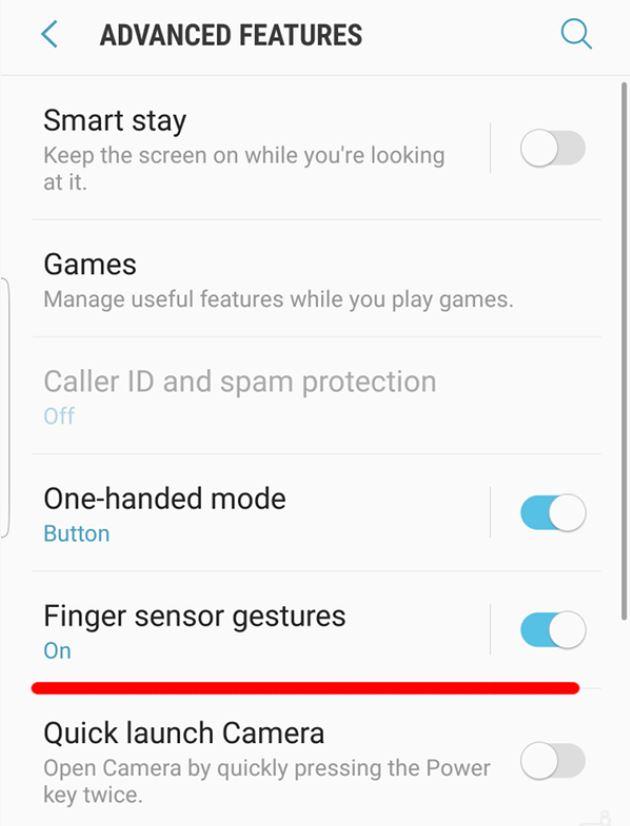 Each Samsung phone comes with its own set of gestures based on Fingerprint sensor type and functionality. Since this feature is enabled by default in many phones now, it is recommended to disable them since they might cause fingerprint issues in the long run.
5. Wipe Cache partition
If none of the above methods works for you, then the problem might be in the cache partition of your Samsung smartphone. The cache is temporary storage where all your device's temporary data is saved. If you have used a fingerprint scanner with different apps, such as payment apps or social media apps, it might create many copies in the cache partition, which leads to further problems. If you haven't cleared the cache partition, then you should do it right away.
Power off your device.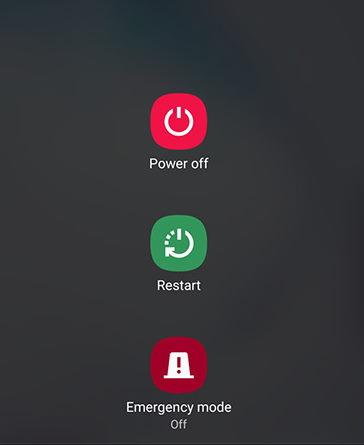 Press the "Volume Down", "Bixby", and the "Power" button on your Samsung device.
Release all the buttons when the "Android" logo is displayed.
Note: The Device might display "Installing System Updates" for a while.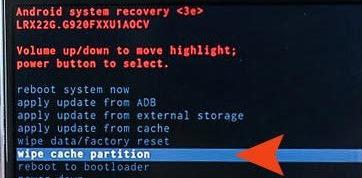 Use the Volume to navigate and open the "Wipe Cache Partition" option.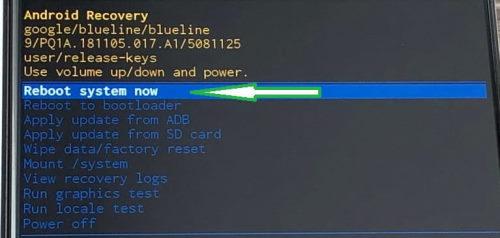 Press the "power" button to wipe the cache. Restart your device afterward.
Conclusion
Having a fingerprint sensor malfunction is a nightmare for a person like me, and I'm sure you are rowing in the same boat. But no issues, as with a little bit of troubleshooting trickery, you can fix the issue on your own without visiting the service center. But in case all the above methods fail, the issue might be a hardware failure. So have an appointment with your nearest Samsung service store, and get your device checked.
If you've any thoughts on Fix Fingerprint Scanner Not Working Samsung, then feel free to drop in below comment box. Also, please subscribe to our DigitBin YouTube channel for videos tutorials. Cheers!