With version 7.0 and above, FamiSafe comes with AI features like AI companion, AI assistant, and intelligent alerts. Do you have minors and teens at home who have access to smartphones? As a parent, I'm sure you must be worried that your kid should not get access to explicit content. Also, it is always a parental concern when the child spends a lot of time on the smartphone. You may as well want to know about your kid's whereabouts.
Any responsible parent will be constantly perturbed to ensure their kid experiences safe browsing and doesn't drift into adult sites to end up viewing mature content on video-sharing platforms.
To solve all your worries, you need the Wondershare FamiSafe app. It is a one-stop solution for tracking and limiting the app usage by your child, blocking inappropriate apps, setting parental control for using YouTube, and ensuring a safer web experience by keeping track of your kid's browsing history.
What is Wondershare FamiSafe?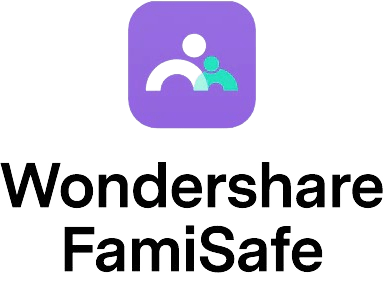 Wondershare FamiSafe is your most reliable Screen Time & Location Tracker parental control app, with features like kids' screen time limiting, App blocker, website filtering, game/porn blocking, suspicious photos detecting, and suspicious text detection on social media apps like YouTube, Facebook, Instagram, WhatsApp and more.
If you are a parent, you can link all the family devices on Wondershare FamiSafe to enjoy all the features it has to offer. FamiSafe strives to keep your family safe and happy. FamiSafe from WonderShare is available on all the major platforms such as Windows, Mac, Android, iOS,iPadOS, Chrome, and Kindle.
Download WonderShare FamiSafe
Here are the Play Store and App Store links for downloading Wondershare FamiSafe.
Otherwise, to download FamiSafe by scanning a QR code or getting the download link emailed to your inbox, follow this link.
Features of Wondershare FamiSafe
Here is a brief insight into the useful features offered by FamiSafe.
AI-Built Family Safety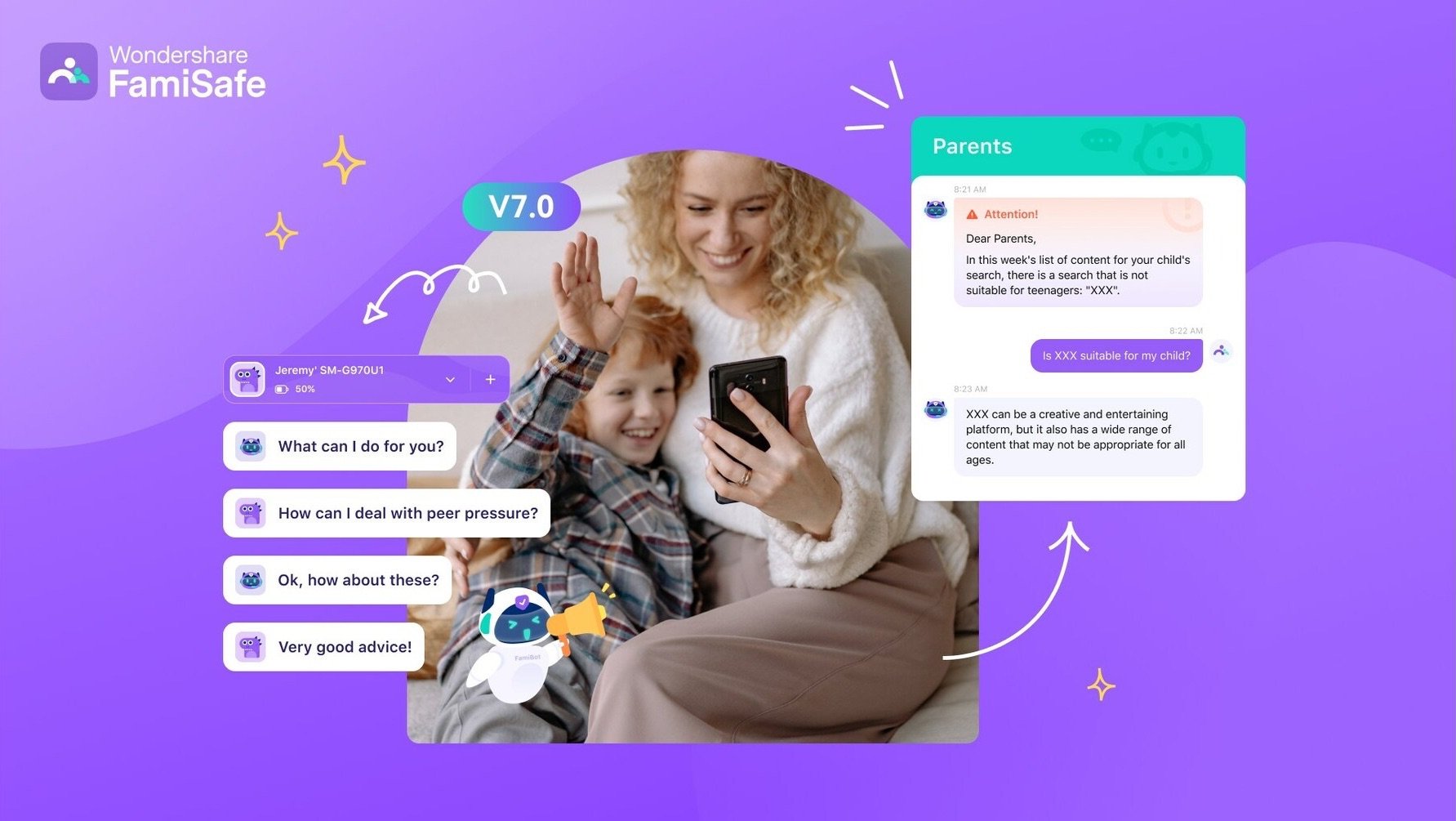 The FamiSafe AI is capable of answering any questions inputted by parents or children and providing appropriate responses. They can also send alerts to parents for inappropriate content searches by children. And make use of ChatGPT to help kids to learn and be safe.
Limit Screen Time and Block Apps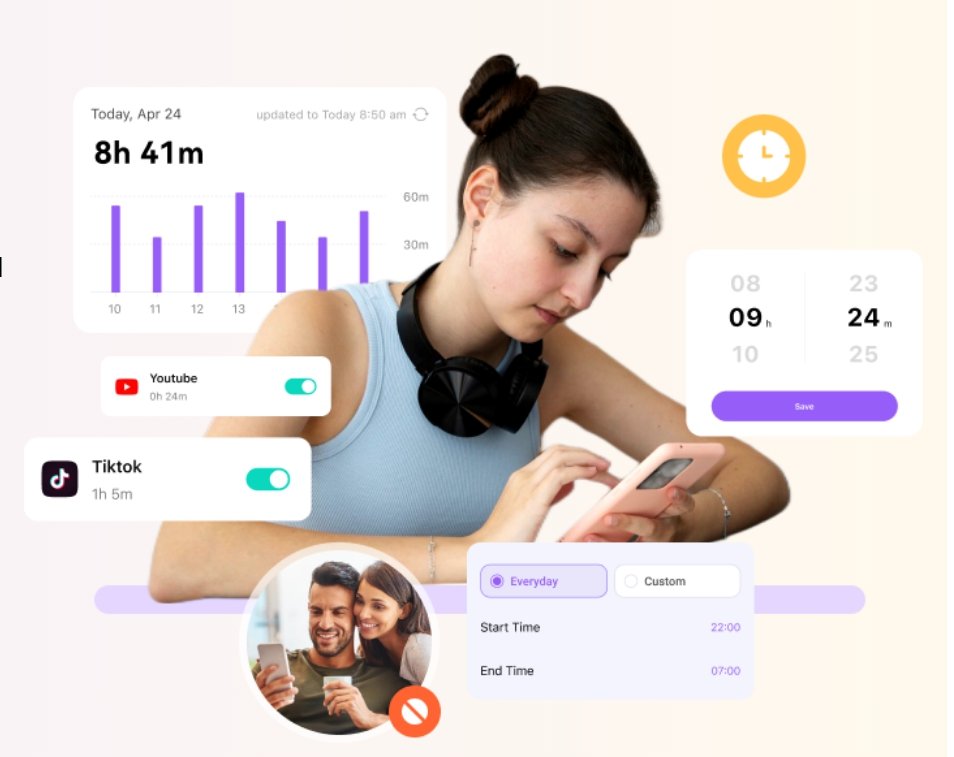 FamiSafe helps you track the details of how your kid is using the apps on the smartphone. It also helps you manage the time your kid spends on smartphones.
You can use FamiSafe to set smart schedules and block inappropriate social media network apps as well as game apps that may not be age-appropriate for your children.
Use YouTube with Parental Controls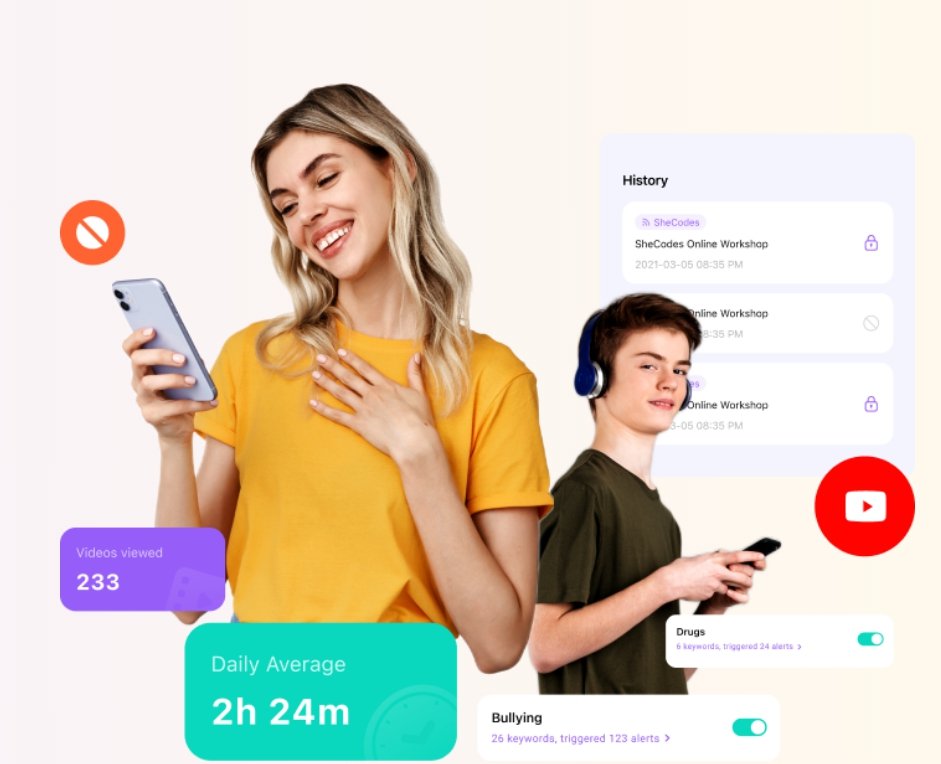 With FamiSafe, enable and enforce YouTube Restricted Mode in the child's account by using the Family Link feature of FamiSafe. Once Restricted Mode is set, kids can't turn it off on any of their signed-in devices.
With better parental control you can make sure that your kid is not accessing any mature or inappropriate content on YouTube and sticks to educational or kid-specific entertainment.
Block Inappropriate Websites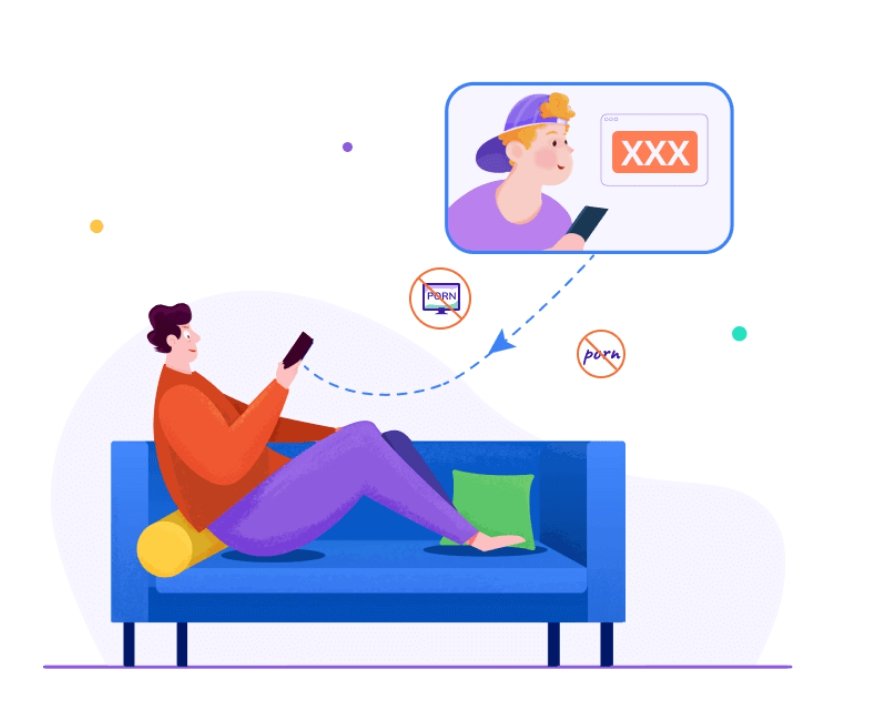 Using Wondershare FamiSafe blocking inappropriate websites for your kid's safety is very easy. Also, view kids' browsing history, and remotely check their browsing history which they surf using private or incognito mode.
Keep track of Browsing History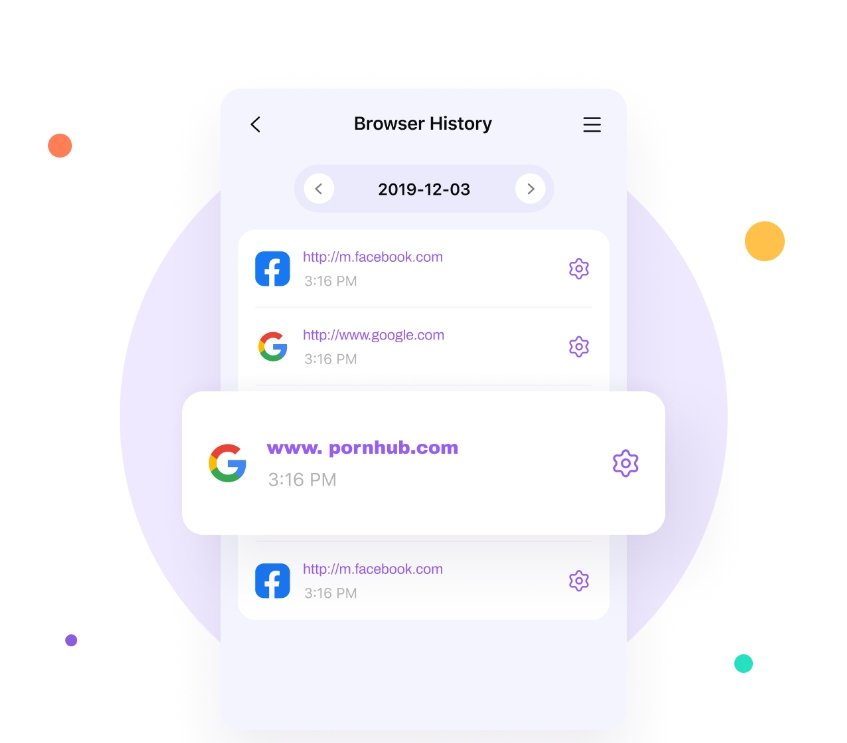 It is your responsibility as a parent to keep track of what your child is browsing on the web. Make sure to check the history of your child's browser regularly.
This will help you identify suspicious websites that your child may be unintentionally frequenting. Then you can block such websites or educate your child better to promote a healthy/productive web browsing habit.
Keep a Tab of TikTok History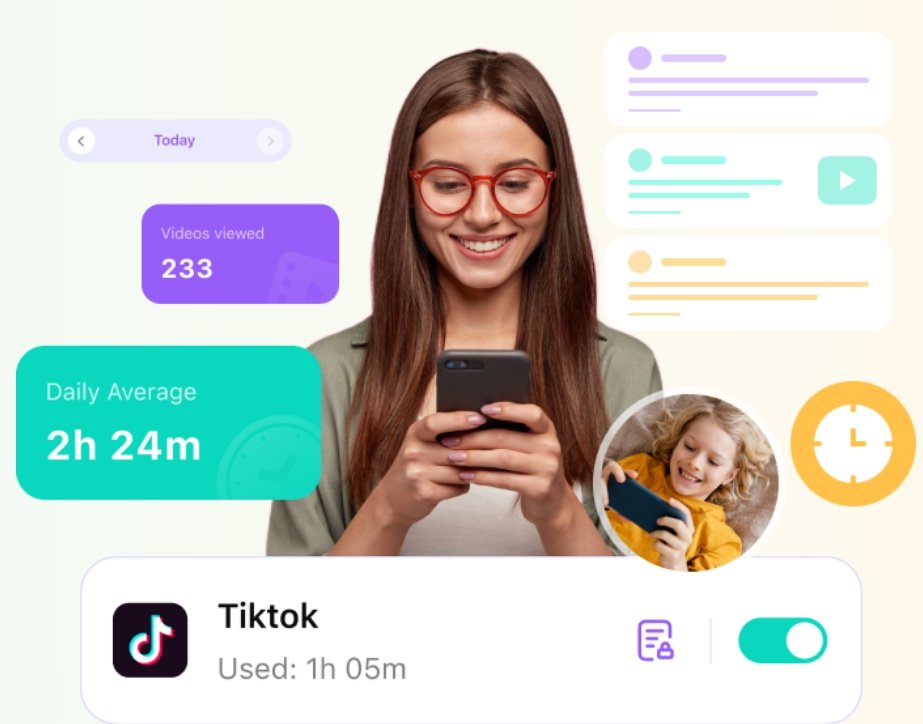 TikTok is fun and at times can be entertaining. But it is addictive and also has inappropriate content on it which kids should not be viewing. Using FamiSafe from Wondershare, you can track your child's TikTok usage.
Promote Safe Search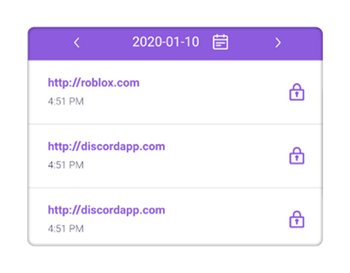 Make sure to activate safe search settings on your devices once you have installed FamiSafe. That will ensure that your kid has access to productive entertainment and gains access to information that is suitable for learning.
Without the FamiSafe safe search, your kid can be exposed to dangers, such as cyberbullying, access to inappropriate mature content, and cyber fraud. FamiSafe as you saw the other features that it offers provide a sufficient measure to allow your children to surf through the web safely.
Activity Report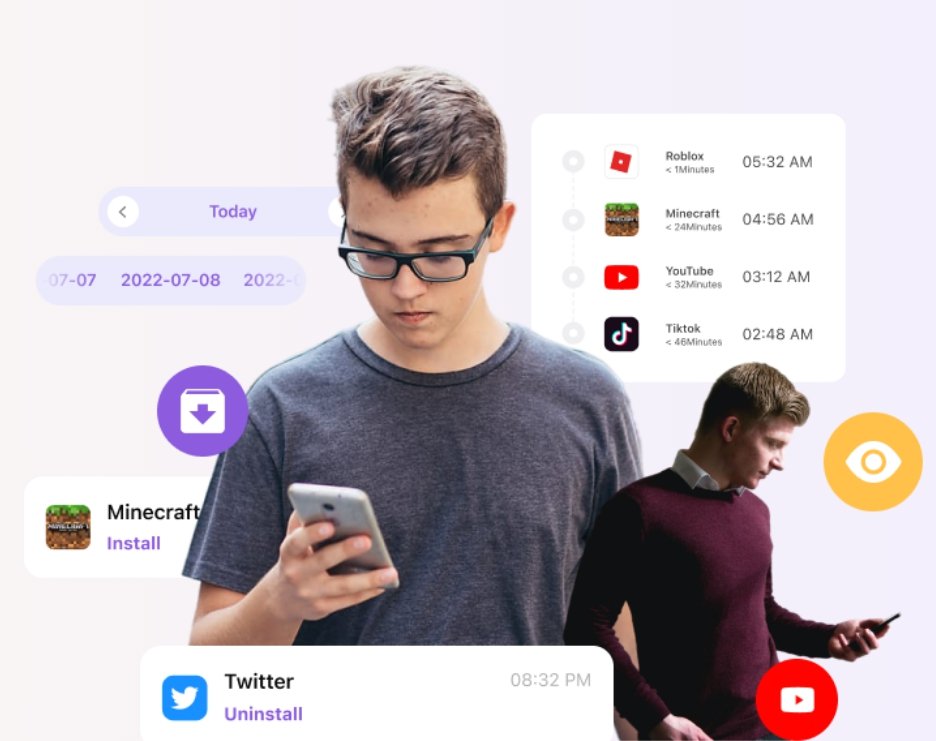 With FamiSafe you can monitor your kids' phones to know their daily phone activities. Keep track of the apps mostly used by your kid and which other apps they have installed or uninstalled from the smartphone.
Explicit Content Detection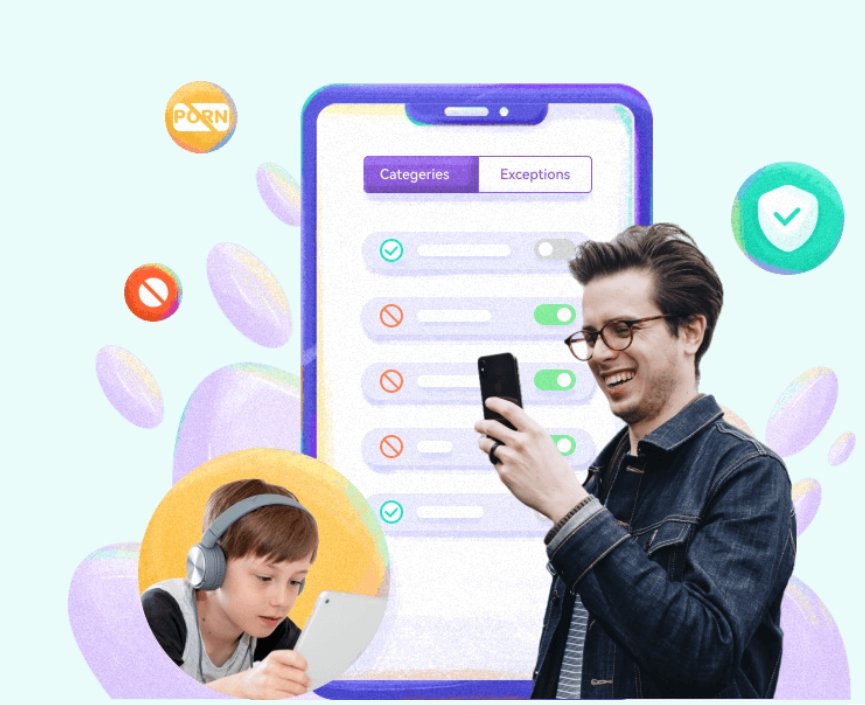 Use FamiSafe to monitor social media apps to check for explicit words. Manually set a list of words or phrases that count as offensive. Receive an alert when you detect your kid using those words on their device while browsing through social media.
Location History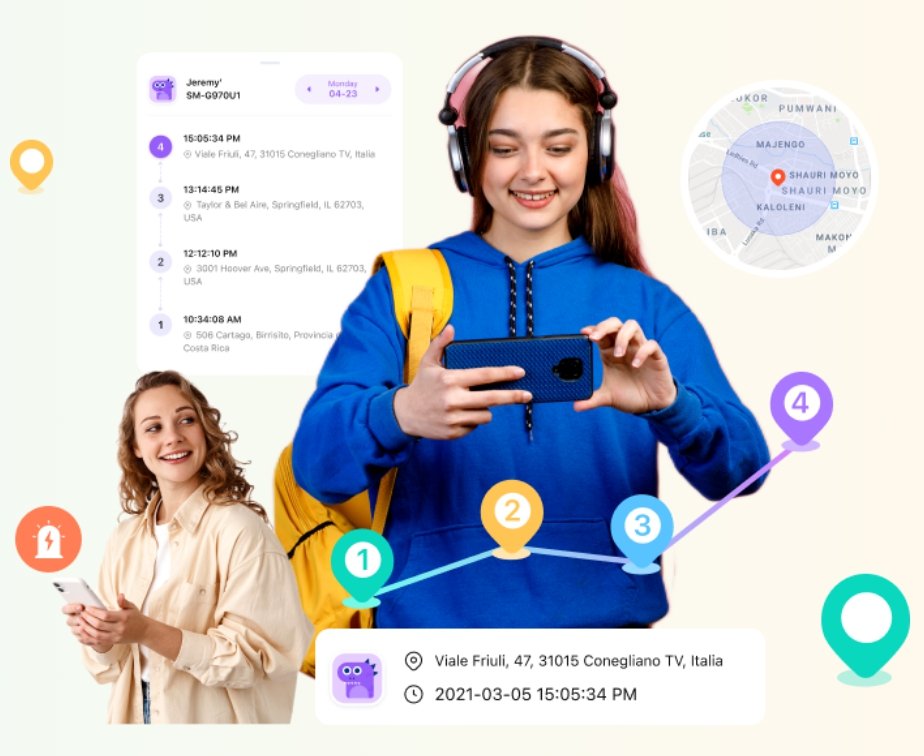 Track your child's real-time location, set geo-fences, and know what places your kid frequently visits. If the child gets out of the geo-fence or visits a place that he/she should not venture into, get notified immediately.
Price of Wondershare FamiSafe
Your children are valuable to you and their safety is priceless. With the useful and productive features that FamiSafe has to offer it may look like some pricey affair. However, Wondershare FamiSafe offers a reasonable pricing structure in terms of monthly and annual billing. Check out the details below.
 Wondershare FamiSafe for Family Pricing Details
| | | |
| --- | --- | --- |
| Monthly | Annual | Quarterly |
| $10.99 per month | $60.99 per year | $20.99 per quarter |
All of the above plans are renewed automatically, and you can cancel them anytime.
If you are into school administration and want Wondershare FamiSafe for your school, here are the prices for that split into monthly, annual, and quarterly plans.
                      Wondershare FamiSafe for Business Pricing Layout (Monthly)
| | |
| --- | --- |
|           No of Devices |                       Pricing |
| 11-20 devices | $39.98 |
| 21-30 devices | $59.97 |
| 31-40 devices | $79.96 |
| 41-50 devices | $99.95 |
| 51-100 devices | $199.9 |
| 101-150 devices | $299.85 |
| 151-200 devices | $399.8 |
                        Wondershare FamiSafe for Business Pricing Layout (Annually)
| | |
| --- | --- |
|           No of Devices |                       Pricing |
| 11-20 devices | $239.98 |
| 21-30 devices | $359.97 |
| 31-40 devices | $479.96 |
| 41-50 devices | $599.95 |
| 51-100 devices | $1199.9 |
| 101-150 devices | $1799.85 |
| 151-200 devices | $2399.8 |
 Wondershare FamiSafe for Business Pricing Layout (Quarterly)
| | |
| --- | --- |
|           No of Devices |                       Pricing |
| 11-20 devices | $119.98 |
| 21-30 devices | $179.97 |
| 31-40 devices | $239.96 |
| 41-50 devices | $299.95 |
| 51-100 devices | $599.9 |
| 101-150 devices | $899.85 |
| 151-200 devices | $1199.8 |
Web Browsing Gets Safer with Wondershare FamiSafe
The Internet is a must in today's time to learn, have fun, accomplish tasks, and make a network. However, for kids, the internet experience could go south if their web activities are not managed well by parents.
For all the responsible and loving parents out there, you must enable a safe browsing experience for your kid. For that, you can only trust Wondershare FamiSafe. Try it out today.
If you've any thoughts on FamiSafe: AI Powered Parental Control App, then feel free to drop in below comment box. Also, please subscribe to our DigitBin YouTube channel for videos tutorials. Cheers!