Android is one of the largest Operating Systems across all smartphones. And being the largest network of users among all the operating systems, this has become a juicy target for cyber offenders, who want to harm you with their skills. And this makes any user doubtful about the malware and other viruses which may or can harm your Android device and your personal information.
All these doubts make every user go to their all-time protection from the malware they were listening about for a long time, The Antivirus. So, the question arises do you need an Antivirus on your Android device, this article will guide you into this.
What are malware and Viruses?
A virus is a program specially written to enter your device and damage any precious data or files. A virus may corrupt your device and its files. These viruses can also replicate themselves which makes it so more dangerous.
Malware is short for malicious software or the application, and it can be used as a single term to define the virus, spy, worm, etc. The malware term means a program that is designed to damage your device or maybe your important files.
Protection against viruses & Malwares on Modern smartphones
Google has some inbuilt protection for this malware and viruses. And Google has constantly improved these protections with each new version. The company has built-in protection for all the applications you install n the device. The "Google Play protects" is there to protect the applications from malware and Viruses. The play protect was first released for the android 8 Oreo, and now ships with every android device.
You can think of play protect as the built-in Antivirus for your android device. The play protects automatically scan the new application you download from the play store or from any third-party installs too. Also, it can be run manually by the user to scan for the malware in the device.
Google also releases security updates for Android devices to fix any malware issues the device develops during its runs. The security updates are released monthly for every android device. And these security updates are sent to the smartphone manufacturers, and they pass them on to their users. They, too have criteria for passing these security updates; they left behind older devices and pass on the security devices and updates to the newer devices.
Does your Android Phone Need an Antivirus App
So, the question remains unanswered, do you really need to install an Antivirus for your Android device. The short answer is No, for most people.
As we have been talking through in this article, Android has lots of inbuilt mechanisms to protect your device from malware. So, if you are one of those users who only uses Google services for their device, and don't have any third-party software installs, then you might not need an Antivirus for your device.
But if you are the core user, who browses through lots of websites might have access to lots of third-party applications. Installs APKS from outside sources. Then you should download any of the free antivirus apps available on the play store.
But keeping an antivirus in your portable device will affect your battery life, too as it will be always on for your protection. If you do any of these things, the Antivirus application can have some use for you.
Best Free Antivirus for your Smartphone
So, here is a surprise for you guys after talking a lot about the need for an Antivirus in the Android Smartphone. We are recommending these antiviruses after testing them with our devices. Which can clean you off from the malware and also has some additional functions too.
Bitdefender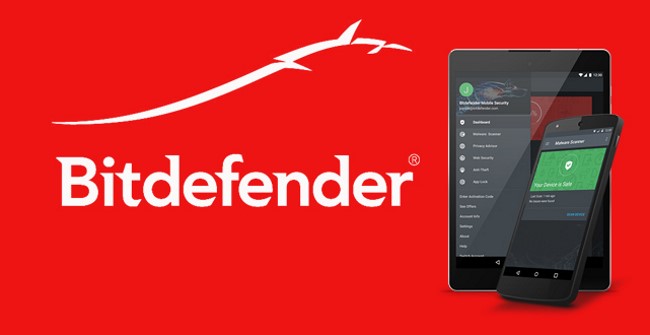 One of the best mobile security applications out there for Android users. It gives protection to your smartphone from malware and suspicious files and links without harming your battery much.
Key Features of the Bitdefender
Minimal impact on the Battery life.
Look for your account security as well.
Let you lock your device when lost or stolen.
Requires, Internet Connection.
Avast Mobile Security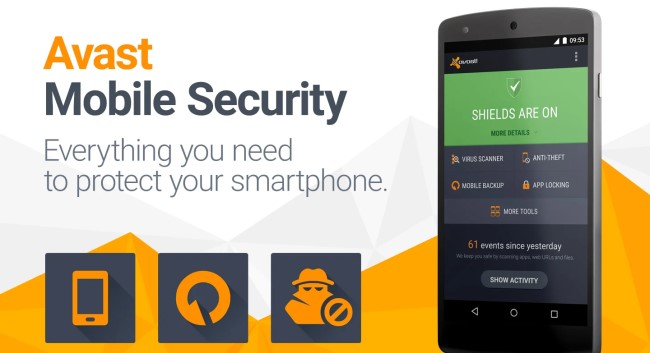 You must have read this name before. One of the leading Antivirus for desktops is on mobile too. The Avast mobile security is a light and powerful antivirus software that gives you wings while surfing the internet without worrying about malware.
Key Features of the Avast Mobile Security
Protects from malicious applications.
Check for WIFI security.
Protects you from malicious links while browsing the WEB.
Let you share the app with up to 10 devices.
Wrap Up
While Google does provide a sufficient amount of protection to the Android Device. It is always handy for having an application dedicated to protecting you from malware. If you are a heavy user of the device, you should go for the antivirus application. But it will have an impact on your battery life too.
After all, having any protection is always better than having no protection. Hope this article has answered your question about the Antivirus in Android devices.
If you've any thoughts on Does your Android Phone Need an Antivirus App?, then feel free to drop in below comment box. Also, please subscribe to our DigitBin YouTube channel for videos tutorials. Cheers!