Creating AI avatars of faces is a growing trend that allows people to explore new horizons of creativity and self-expression. We delve into the intriguing area of generating AI avatars in this post, giving you great insights and practical ideas on bringing your digital doppelganger to life. Whether you're an artist, a gamer, or just curious about the possibilities, this guide will help you to go on your own AI avatar development adventure.
Ways to Create an AI Avatar of Face
In this digital era, there are various ways you can create your own face as an AI avatar with just a few simple clicks; there are many platforms that help you to create, customize, and upload your AI avatar face to various social networking platforms. Here are some of the ways.
How to Create an AI Avatar Using an App?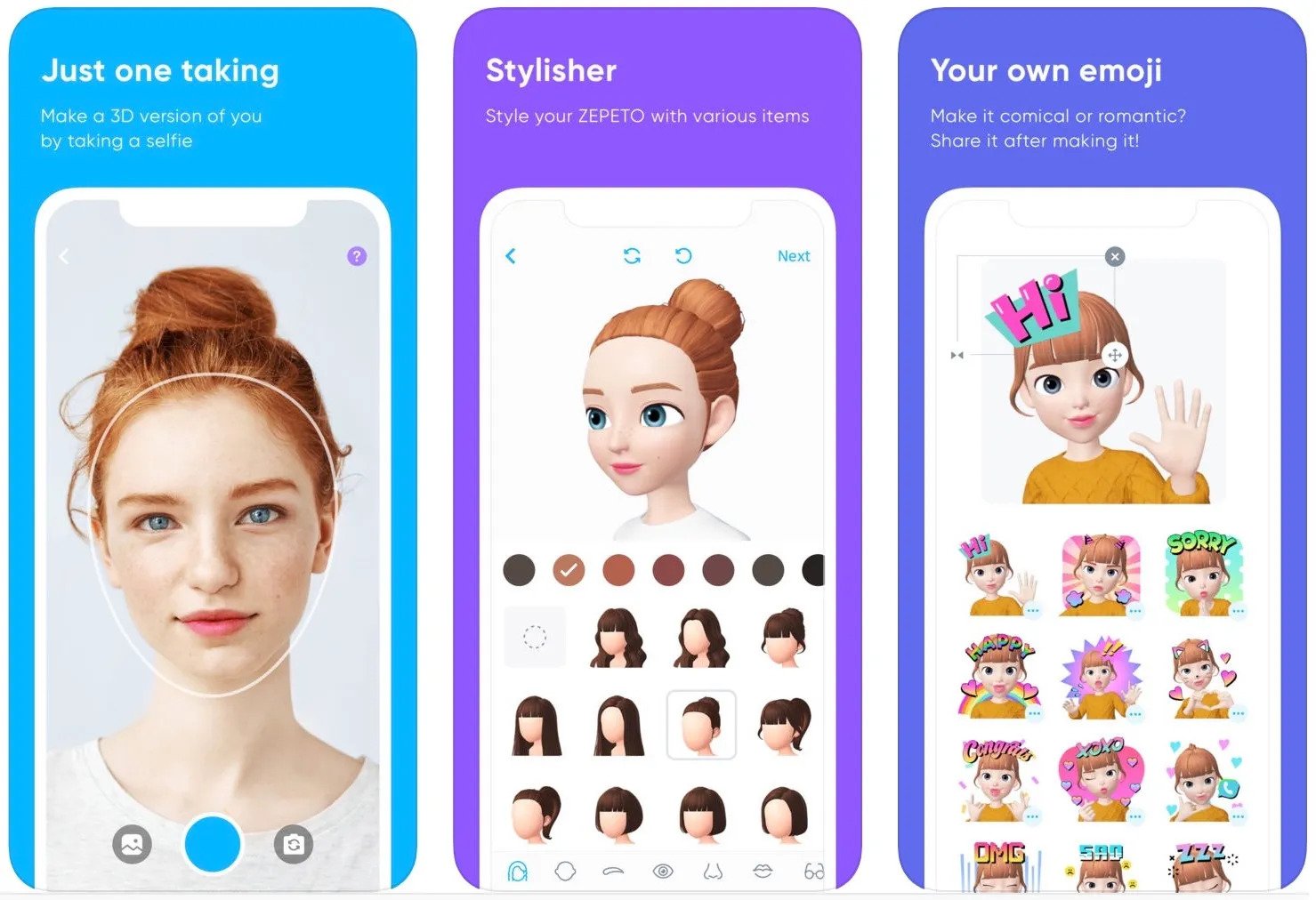 Find and install an avatar creator app: Look for avatar maker applications in the App Store/Play Store on your smartphone. Popular alternatives include ZEPETO, Avatoon, and Bitmoji. Choose the one that best meets your requirements and preferences.


Install the app and create an account: After downloading the app, install it on your smartphone. To create an account, launch the app and follow the on-screen prompts. This usually entails entering basic information such as your name, age, and gender. To finish the account creation procedure, simply follow the steps.

Begin designing your avatar: Once you've created your account, you may start customizing your avatar. Most avatar creation apps provide a plethora of customizing choices. You have the option of customizing your avatar's hairdo, eyes, nose, mouth, skin color, and clothes. You may also customize your avatar by adding accessories like hats, spectacles, and jewelry. Explore the available options and try out different combinations to create a unique avatar.

If advanced features are available, use them: Depending on the application you pick, additional features may allow for even more personalization. Some apps provide extra features such as facial expressions, body kinds, and unique effects. If these options are available, use them to customize your avatar further.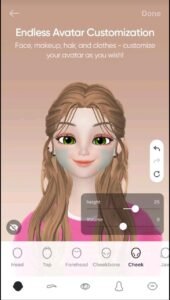 How to Create an AI Avatar Using a Website?
The process is similar to creating an AI avatar in an app; follow the steps below. Locate an Avatar Creator Website: There are several avatar creation websites accessible. Consider the following common alternatives,
Canva: Check out the templates and tools offered on the Canva avatar creation website. Canva offers a variety of choices for generating personalized avatars.
Bitmoji: Explore the features available on the Bitmoji avatar creation website. You may use this website to build a customized avatar that looks like you.

How to Create an AI Avatar Using Bitmoji?
Log in/Create your Account: If you already have an account, log into it, or else create your own account.


Choose the Type of Avatar: Bitmoji lets you pick the type of avatar that you want to create, pick the one you want.
Personalize Your Avatar: It's time to personalize your avatar now that you've picked an avatar maker website. Most avatar builder websites provide a variety of tools to assist you in changing the appearance of your avatar.
Download your Avatar: When you're happy with your personalized avatar, you may save it to your computer. Most avatar creation websites enable you to save your avatar in a variety of file formats, including PNG, JPG, and GIF. Select the format that best meets your requirements.

Additional Tips
Don't rush the process of making your avatar: Take your time exploring all of the available options and experimenting with various combinations. Allow your creativity to run wild and design an avatar that matches your personality and flair. The more original and creative your avatar, the more fun it will be to use.
Save your avatar: When you're through customizing your avatar, save it within the application. This gives you access to and usage of your avatar anytime you need it.
Make use of your avatar: Now that you've generated and saved your avatar, you may put it to use in a variety of ways. It is suitable for use as a profile photo on social media sites, chat applications, and forums. Some apps even let you incorporate your avatar into games or virtual worlds. To make the most of your avatar, explore the settings inside the app and other compatible programs.
Conclusion
Because of developments in machine learning and computer vision technology, generating AI avatars of faces has become more accessible and advanced. You may begin on the adventure of creating your own AI avatars by following the methods explained in this article, offering new possibilities for entertainment, communication, and customization.
If you've any thoughts on How to Create an AI Avatar of Faces?, then feel free to drop in below comment box. Also, please subscribe to our DigitBin YouTube channel for videos tutorials. Cheers!