Browser Addiction is not any myth, its real. Google Chrome is one of the most addictive apps in the Browsing section. The Browser is undoubtedly one of the best and most downloaded web utility App for Android. Google Developed the App with great thought and utmost dedication to meet all the expectations of any general internet user. Even the critics applauded the browser for its simple user interface and high speeds. You will get multiple cool features in Chrome which will make you fall for it.
Chrome is known for its agility and high browsing speeds. The ability of the browser to optimize the web pages in case of poor internet connectivity and load AMP pages when available has made it an unbeatable application. The Browser runs on Blink Engine and is based on an open-source Chromium project. This means any developer can make a browser using the source code of the Chrome App.
There are very few reasons to dislike the Chrome Browser and one of the solid basis is the inability to block the Ads. Chrome has no Ad Blockers, there are no Track blockers and our data is shared with the website admins. Though display and text ads may not be irritating but can they seriously reduce the page load time by displaying high-density Ads. Today I will tell you about an App that works and looks like Chrome Browser but additionally has some extra features like Adblockers, Track Blockers, and AMP Blockers.
Bromite For Android | Enhanced Mod Chrome Browser
Bromite looks and runs exactly like Chrome Browser as it is made on the Chromium API project and developed by the independent developers. Therefore, you can expect no compromisation in the speed of browsing. The app aims at providing a no-clutter browsing experience without privacy-invasive features and with the addition of a fast ad-blocking engine.
Features of Bromite
Inbuilt Ad Blocker.
Pop-Up Blockers.
Blocks Tracking codes.
Doesn't show AMP pages.
Based on the Chromium project hence same high browsing speeds and UI built the same as Chrome Browser.
High browsing speeds as it runs on Google's Blink engine.
Background Video Play
Privacy enhancement with code patches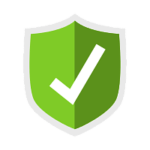 Secure File
NoChromo | AdBlocked Version of Chrome
#NoChromo is a modified version of Chrome that comes with an integrated adblocker. So, it is practically a Chrome Browser with an inbuilt Adblocking system. NoChromo is the same as your default chrome browser and has all the core features like incognito mode, bookmarks, and other features.
As it is based on Chromium Open Source API with Google's Blink Engine the UI and speed are the same as the original chrome browser.
So, you can now browse faster with your favorite Chrome Browser as no Ads are loaded. You can also check the XDA Forum for more details.
Conclusion: With the forked versions of the App you can get some extra cool features like Ad Block and Track block without any compromise in the original Chrome browsing experience. To some extent, we can call the Apps as Mod versions with some much-added features but with root to the original skin.
I hope the post was helpful. Do comment below for any assistance or support. Enjoy Browsing. Cheers!
If you've any thoughts on Download Google Chrome Mod for Android | AdBlock + Privacy, then feel free to drop in below comment box. Also, please subscribe to our DigitBin YouTube channel for videos tutorials. Cheers!