Previously, iPhones didn't offer any straightforward way to check on your battery cycle count. Either users had to opt for an unofficial way, i.e., via using some third-party application, or perform the calculation based on the analytics themselves. But say no more to any of them as Apple finally introduces an efficient way to check your iPhone's battery cycle count on iPhone 15.
Now, you can find this option independently on your iPhone's Settings. However, as we talk about it, many Apple users are still unfamiliar with this option. While some are completely unaware of the term battery cycle count, others do no know how to check it on iPhone 15. Well, no matter where you get stuck, we are here to back you up from scratch. Today, we are going to see what exactly we mean by battery cycle count and how to check it on iPhone 15.
How to Check Battery Cycle Count on iPhone 15
The term 'Battery cycle Count' is very common on any electronic device you use. Be it your iPhone, an Android phone, a Laptop, or whatever. Any device that contains a battery has a battery cycle count. A battery cycle count basically means the number of times your Battery has been completely discharged and again recharged to 100%.
For better understanding, suppose you have a brand new iPhone 15 with 100% charge. Now, you have used 60% of the Battery on the first day and recharged it back to 100%. The next day, when you use up 40% of your Battery, it adds up the total consumption with the first day, i.e., 60% + 40% = 100%. So, the analytics will register the two days as 1 battery cycle count.
Why Battery Cycle Count is Important?
Well, as you already know by now, the battery cycle count is a significant metric that determines the overall condition of your battery health. The lower your battery cycle count, the better for your battery health.
It basically helps you determine the current state of your battery health and gives you a better picture of when to replace your Battery for the proper functioning of your device. We will further discuss when one should replace their Battery with respect to the battery cycle count below.
Steps to Check Battery Cycle Count on iPhone 15?
Now that you know what the battery cycle count means and its importance, let's check out how to check it on iPhone 15. To start with, now you will get to see a dedicated option as "Battery cycle Count" on the Settings app itself. So, no more searching for third-party apps or performing any complex math. Here is a step-by-step process to guide you through.
Open the Settings app on your iPhone.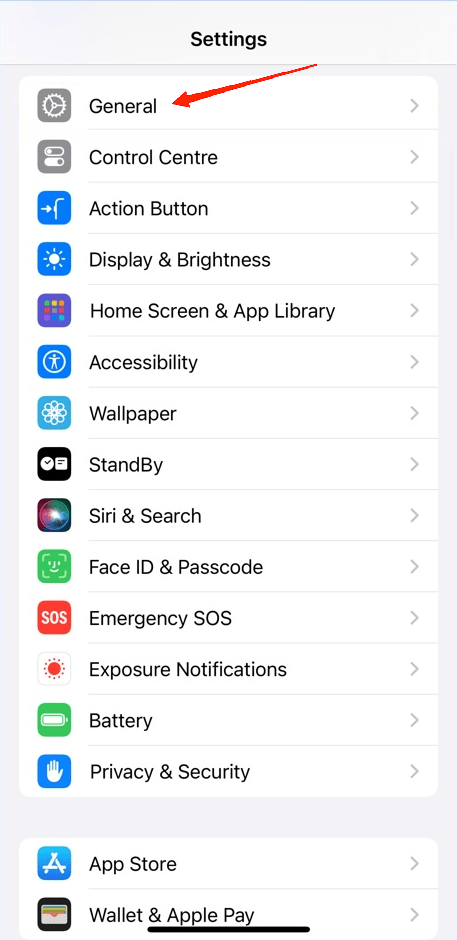 Tap on General and go to About.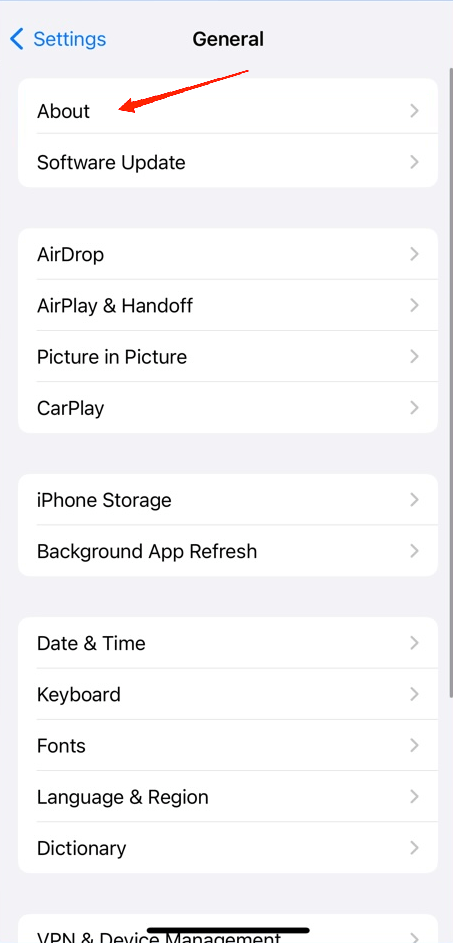 Scroll down and locate the Battery section.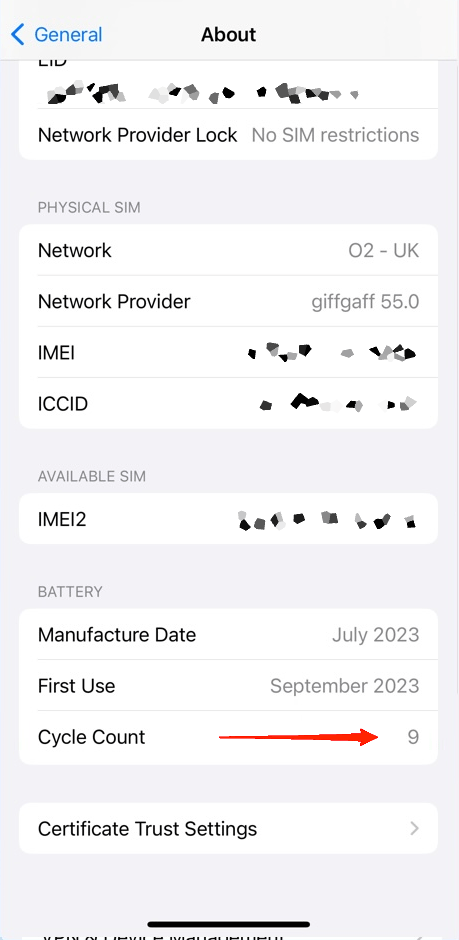 Under the Battery section, look for the number next to the option "Battery Cycle Count".
What is the Right Time for Replacing My iPhone's Battery Based on Battery Cycle Count?
If you are an iPhone user, things eventually get easier for you as Apple is particular with their stats. As per Apple, all iPhones should retain 80% charge of their actual capacity and not more. You should charge your phone between 20% – 80% for better battery health. Depleting the charge to 0% or charging it up to 100% every time is again a bad practice that might consume your battery efficiency and degrade faster.
And regarding when to replace the Battery depending on the battery cycle count, Apple recommends users go for a battery replacement after 500 complete charge cycles or approximately 3 years. However, this calculation is based on a specific average considering the best range of numbers. It always depends on how you are using the device and what your iPhone is doing. If you use the device harshly, you might have to go for a replacement much sooner as well.
Final Words
So, that is how you can check the Battery Cycle Count on iPhone 15. Keep the number as small as possible, especially if you prefer reselling your iPhone while upgrading. In order to maintain a minimum battery cycle count, you can follow some general tricks like optimizing your settings, enabling low power mode, limiting Battery charging to 80%, and keeping your iOS updated. Besides, there are a lot more ways you can opt for in order to maintain good battery health. Finally, let us know if that helps, and leave your valuable feedback for this article.
If you've any thoughts on How to Check Battery Cycle Count on iPhone 15, then feel free to drop in below comment box. Also, please subscribe to our DigitBin YouTube channel for videos tutorials. Cheers!