In the past, we often used various torrent networks such as uTorrent to share files with each other over the internet. But, with time, many of these services get shut down due to piracy issues. Sharing copyrighted files that include movies, games, music, and software using torrents is often associated with piracy. But, torrenting also has legitimate uses, including distributing the hosting burden among users in order to lessen the load on centralized servers.
However, due to piracy issues, uTorrent gets banned in many parts of the world, such as the USA, China, etc. Using uTorrent may also be considered a criminal offense in these countries. This is why we're writing this article to help you all, as many of you may be looking for some uTorrent alternatives for Windows PC, and this guide outlines some of the best uTorrent alternatives for Windows.
DISCLAIMER: We don't recommend that you use these dark browsers. This article is intended only for educational purposes.
List of Best uTorrent Alternatives
Here's the list of uTorrent alternatives that you can use. Make sure to give them a try and let us know which one you like the most:
1. qBittorrent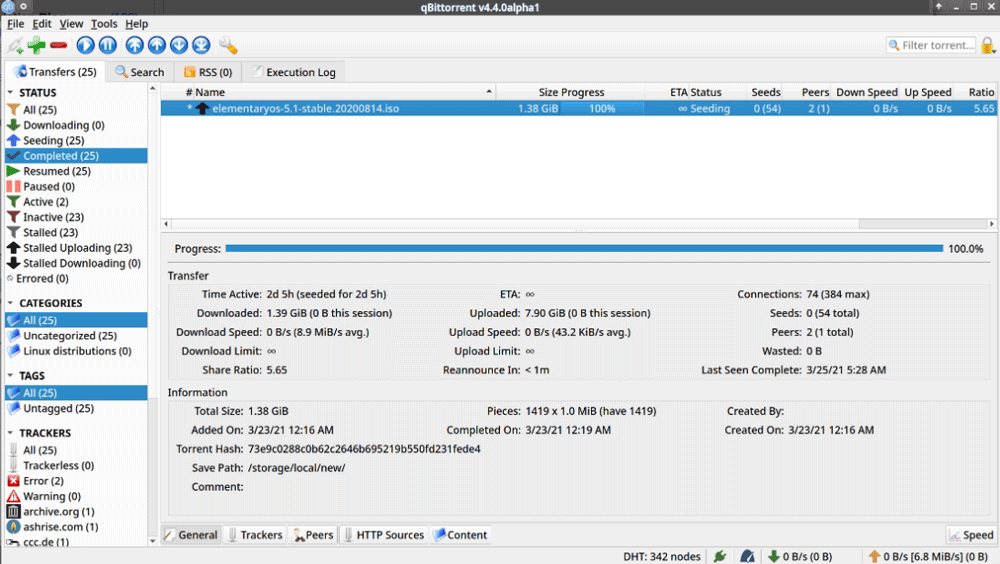 qBittorrent is a multi-platform BitTorrent client with a Qt user interface. It offers remote control via a Web interface, a search engine, and a Web UI. It uses the least amount of CPU and memory possible while meeting most users' needs.
Furthermore, qBittorrent and uTorrent share many features, such as prioritizing files, traverse NATs, do selective downloading, and performing sequential downloads.
Due to the better implementation of its features and the fact that it is entirely free, qBittorrent edged out its competition. Here are some of its features that make it far better than uTorrent:
Features: 
Downloading multiple torrents at the same time.
Search for torrents integrated into the program.
Download and read RSS feeds integrated into the program.
Well-suited for international users.
DHT, PeX, NAT-PMP, uTP, Encryption, LSD, UPnP, UNIX, macOS, and Windows compatible.
Extremely lightweight.
Prioritizing torrent streaming.
Filtering and prioritizing torrent files.
An intuitive interface using the Qt toolkit.
The ability to resolve hostnames and countries by peer.
Has the ability to control torrent trackers more effectively.
2. Tixati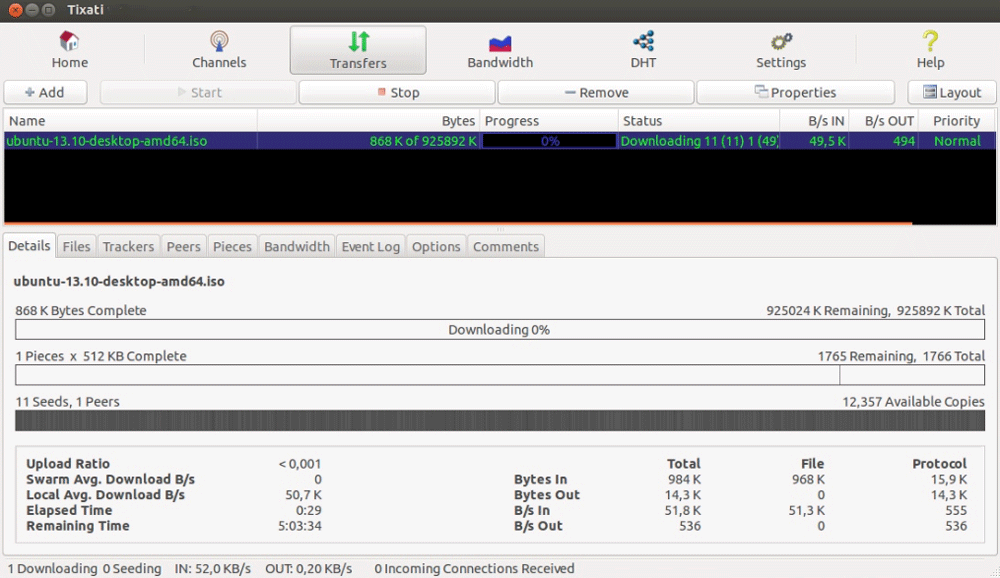 It uses the popular BitTorrent protocol for peer-to-peer file-sharing. It primarily works with torrents and magnet files. Many peers can cooperate in providing efficient downloads of very large files by using this protocol. In comparison to uTorrent, Tixati is the recommendation of most Slant users as it is free and ad-less.
Now, which one is the best? Well, last year, Tixati ranked fourth, while uTorrent ranked 17th in the global ranking index.
However, when you install it on your computer, you notice that it has a distinctly different interface compared to other torrent clients. The interface seems a bit simpler, and that's the reason behind its performance and ease of use.
Features:
Views of all swarm components such as pieces, files, peers, and trackers.
Downloading is no longer necessary for magnet links.
Peer choking/unchoking algorithms ensure the fastest download speeds.
Secure P2P connections through encryption.
3. Deluge
Deluge BitTorrent Client is a free and open-source, cross-platform BitTorrent client written in Python. It uses libtorrent in its backend and features multiple user interfaces, including GTK+, web, and console. Deluge features a rich plugin collection; in fact, most of Deluge's functionality is available in the form of plugins.
Features:
Core/UI split allowing Deluge to run as a daemon
Connect remotely to the Deluge daemon
Web UI
Console UI
GTK+ UI
BitTorrent Protocol Encryption
UPnP and NAT-PMP
Global and per-torrent speed limits
Configurable bandwidth scheduler
4. Frostwire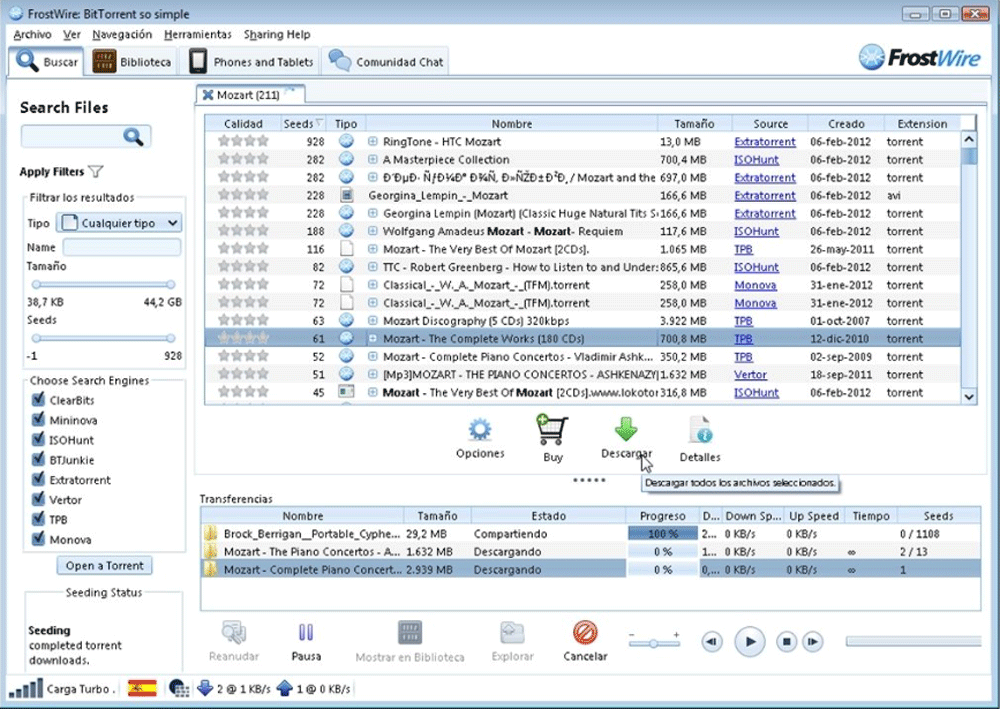 FrostWire is entirely safe to use as a stand-alone application. Neither this P2P software nor its associated files contain any viruses, adware, malware, or spyware. To find the content you are looking for, it communicates with other computers & online servers.
Just as internet browsers do not create, host, or control the websites and files you browse and download through them, FrostWire neither creates, hosts nor controls the content it finds on the internet. So, I think it may be the best replacement for the uTorrent for your Windows PC.
Features: 
Search within the app.
Magnetic link support.
IPv6 compatibility.
Available with VPN drop protection.
Torrent creation and seeding.
Cloud file preview.
Playlist functionality.
Playback of audio files.
A desktop video player is also available.
Multilingual.
5. BitTorrent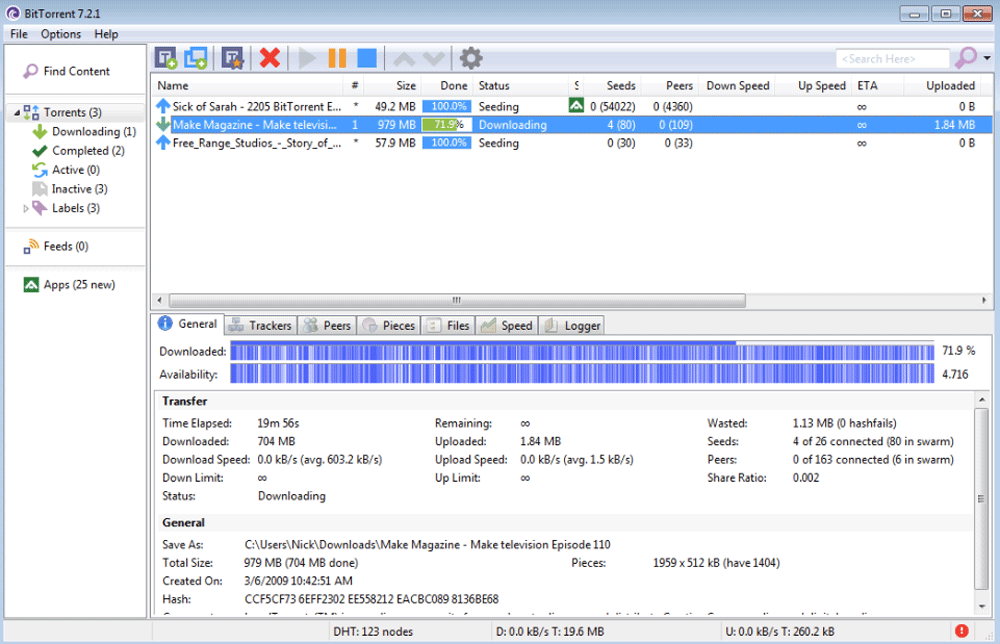 BitTorrent is a rebranded version of uTorrent. But, this has a notable difference in that is not an open-source project and can be found on several operating systems, such as Android, Mac, and Windows devices.
Moreover, it facilitates fast downloading of large files and is offered in more than 20 languages. So, I think it is a great option for efficient and effective torrent downloads.
Nevertheless, most users are wondering if BitTorrent is legitimate or not? The answer is yes! BitTorrent is a legitimate file transfer system. But, yeah, it is illegal, however, to use it to download copyrighted materials, such as a newly released movie, without the owner's permission.
Features: 
Torrents can be downloaded in bulk.
Prioritize downloads to speed up the process.
Reduce network usage.
Don't let downloads take too long.
Torrents can be managed remotely.
6. Vuze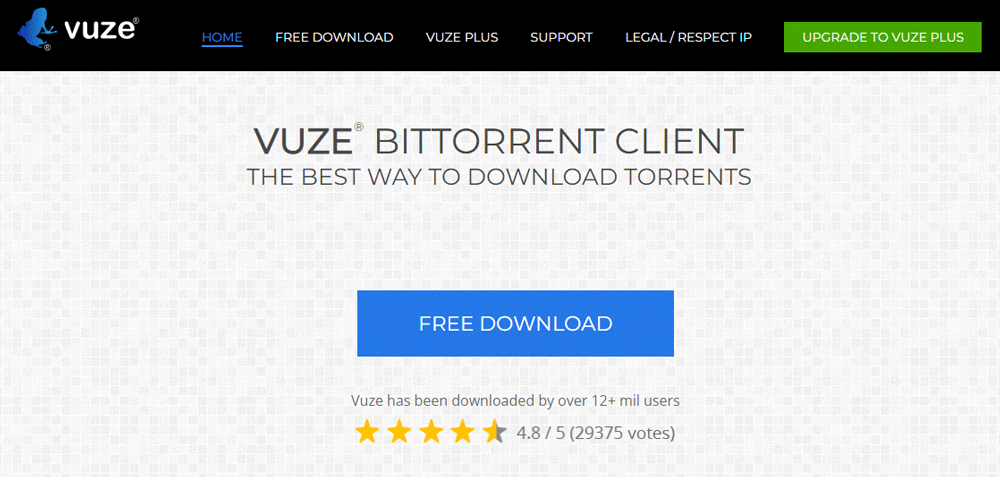 Vuze Bittorrent Client provides all your torrent needs in one software application. Despite being a completely reliable downloader, Vuze has a lightweight footprint and downloads torrents quickly consuming, without significant resources.
When you discover a torrent, this client automatically optimizes speed and makes it easy for you to download it. You can also be able to view the download status of each file with Vuze's integrated torrent download manager.
Furthermore, once your torrent content has been downloaded, Vuze simplifies the process of watching and listening to it.
Features: 
Search and discover torrents easily.
Torrent download management.
You can control the speed at which torrents are downloaded and uploaded.
Very simple to use.
Also available for Android and iOS devices.
WiFi-only setting.
Task completion notification.
It starts automatically when the device is rebooted.
7. BitLord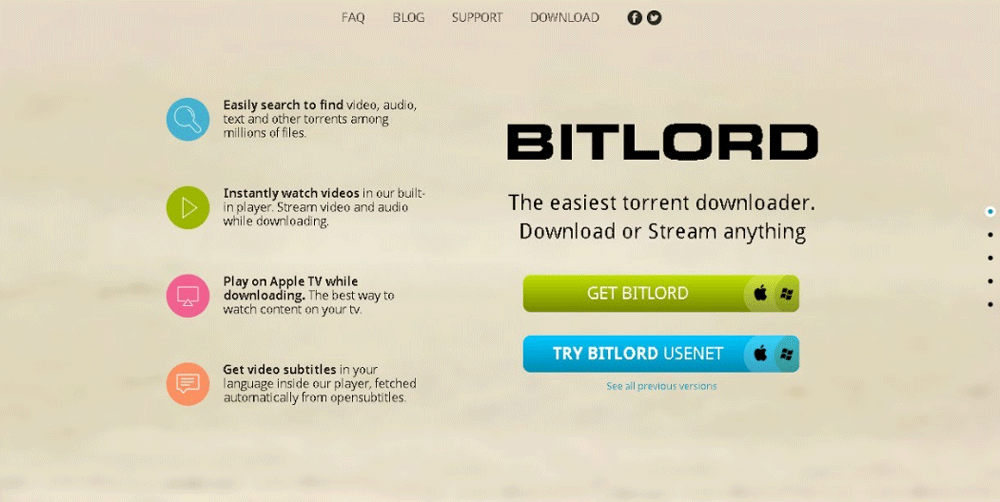 Using BitLord, you can share files quickly and easily. In addition, this BitTorrent Client comes with an array of useful tools included with BitTorrent Client, including a built-in browser and a download manager, which is, in my opinion, a great feature.
Also, using BitLord, you can access your content with just one click. Unfortunately, as the application is totally free, it shows some annoying ads on your computer display. But otherwise, it is also one of the best uTorrent alternatives that you can use on your Windows PC.
Features: 
Various encryption options.
Access to an online search engine.
Video playback capabilities.
Bandwidth control (for each file).
Schedule downloads.
Multilingual subtitles.
If you've any thoughts on 6 Best μTorrent Alternatives for Windows PC, then feel free to drop in below comment box. Also, please subscribe to our DigitBin YouTube channel for videos tutorials. Cheers!