Photo viewer apps help us manage, store and edit our photos. While Windows 10 has a built-in photo viewing app called Microsoft Photos, it is decent, but it could be better. Microsoft Photos has basic features. There are better photo viewing apps for Windows 10 in the market. These apps function smoothly and come equipped with advanced editing tools.
We have created a list of the best photo viewer apps for Windows 10 to help you find the right photo viewer app. Some of these apps are free to use, while some need to be purchased.
Best Apps to View Photos on Windows 10
Here is the List of Best Photo Viewing Apps for Windows 10 to Enhance Image View with more features.
1. IrfanView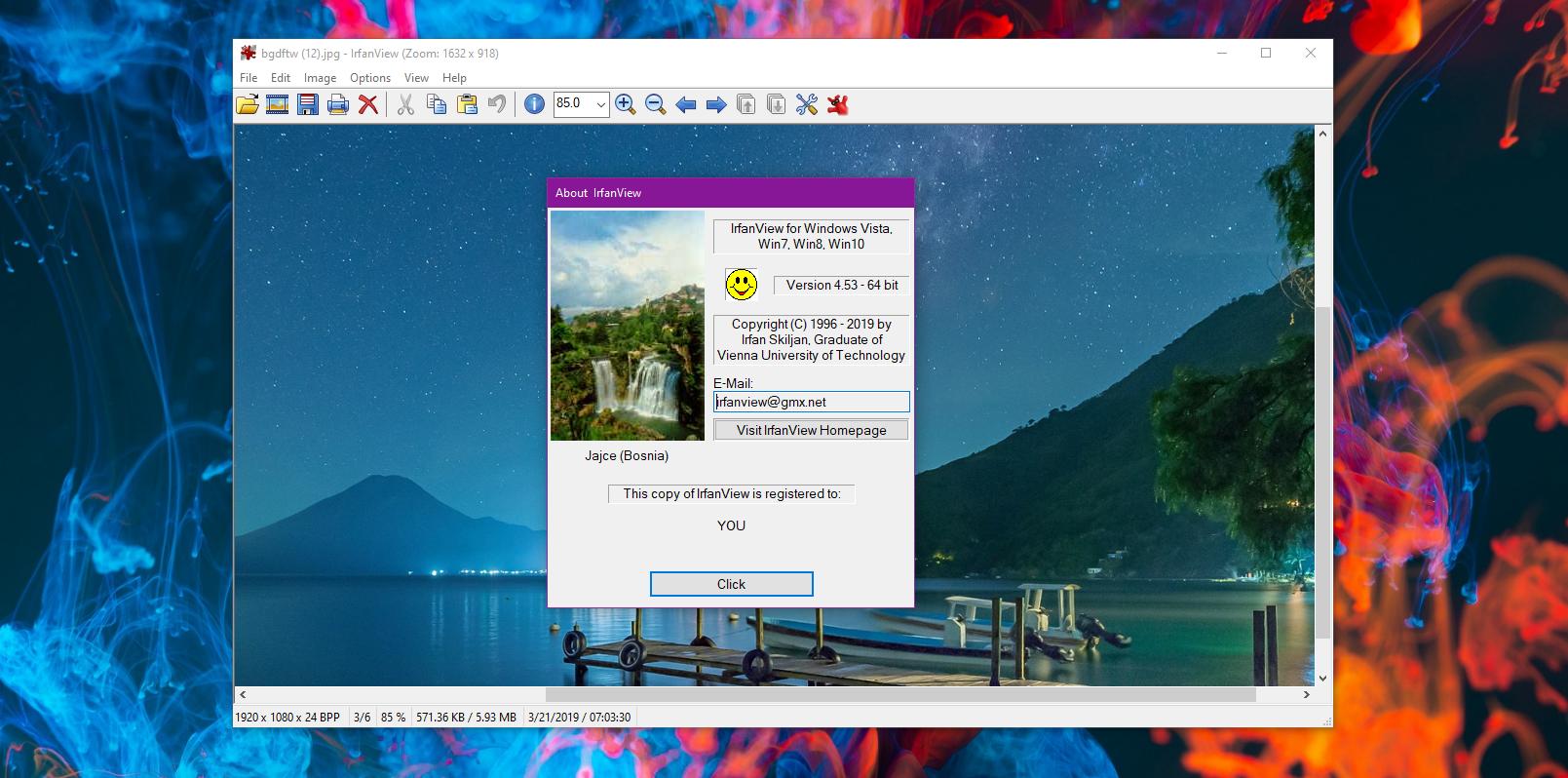 It is no surprise that IrfanView has topped the list. This free and compact photo viewer app has been around since 1996. Available for Windows XP, Windows 7, 8, and 10, the photo viewer app is extremely lightweight and takes up a meager space of 5MB. It has two versions, a 32-bit version, and a 64-bit version. The list of supported file formats is quite long, with more than 50 formats supported.
It has multi-language support, Unicode support, and many hotkeys. The editing tools include thumbnail options, paint, slideshow creation, batch conversion, undo option, file search, cut and crop, scan support, screen capturing, and effects like sharpen, blur, etc.
IrfanView is free for individual use, but registration and purchase are required for commercial use. This free app is used by amateurs and professionals alike. This one is a must-try!
2. XnView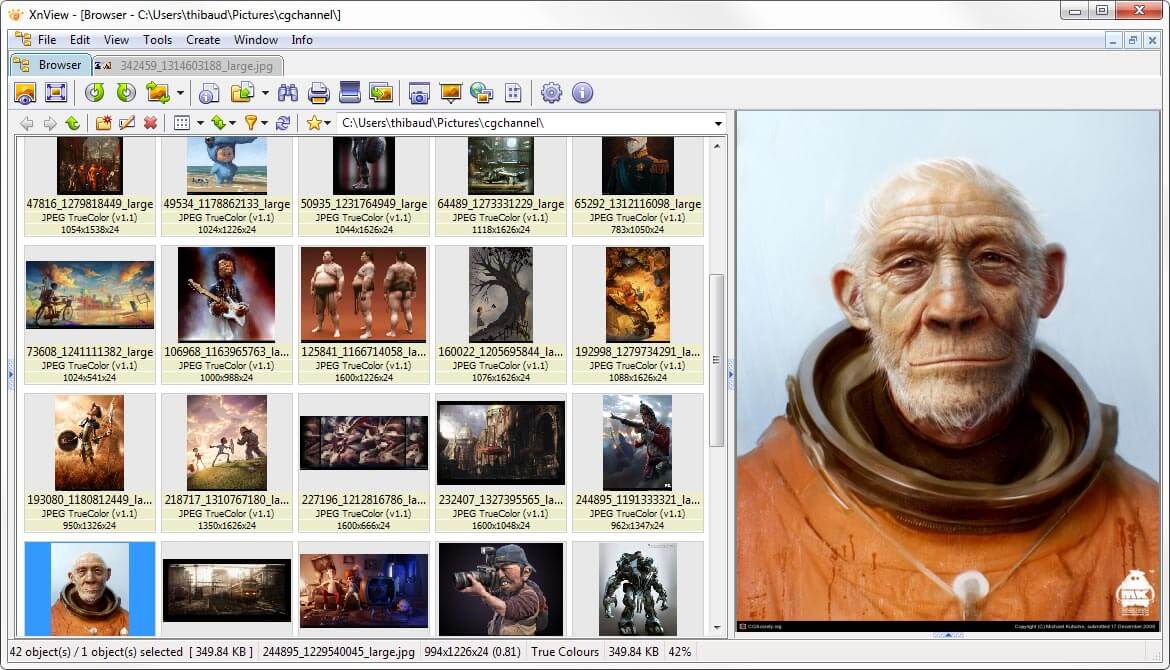 XnView is almost identical to IrfanView. In fact, it was launched just two years after IrfanView. This image viewer app can be used to view, organize, convert, and edit images for free. It supports many formats like PNG, GIF, WEBP, PSD, and JPEG. Color adjustment tools, image cropping tools, metadata editing, slideshow creation are some of the tools available on this app. Users can rename and convert images in bulk and even search for images within the app easily.
For individual use, XnView is completely free, but for commercial use, a license needs to be purchased.
3. FastStone Image Viewer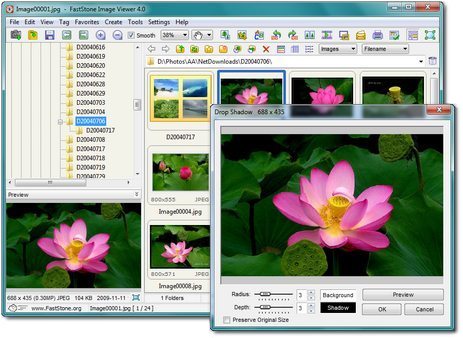 FastStone Image viewer is a fairly new image viewer, launched just a year ago. It is available for Windows Vista, Windows XP, 7, 8, and Windows 10. It is a free image viewer, converter, and editor. Like other popular image viewers, it supports a wide range of formats that include BMP, JPEG, JPEG 2000, and raw formats like NRW, PEF, RAF, RWL. Its features are truly impressive.
Resize, rotate/flip, sharpen, blur, image color effects, paint, red-eye removal, multiple-step undo, full-screen viewer, support for batch scanning, and slideshow creation are some of the many features of this app. A high-quality magnifier tool and over 150 transition effects are present too.
4. ImageGlass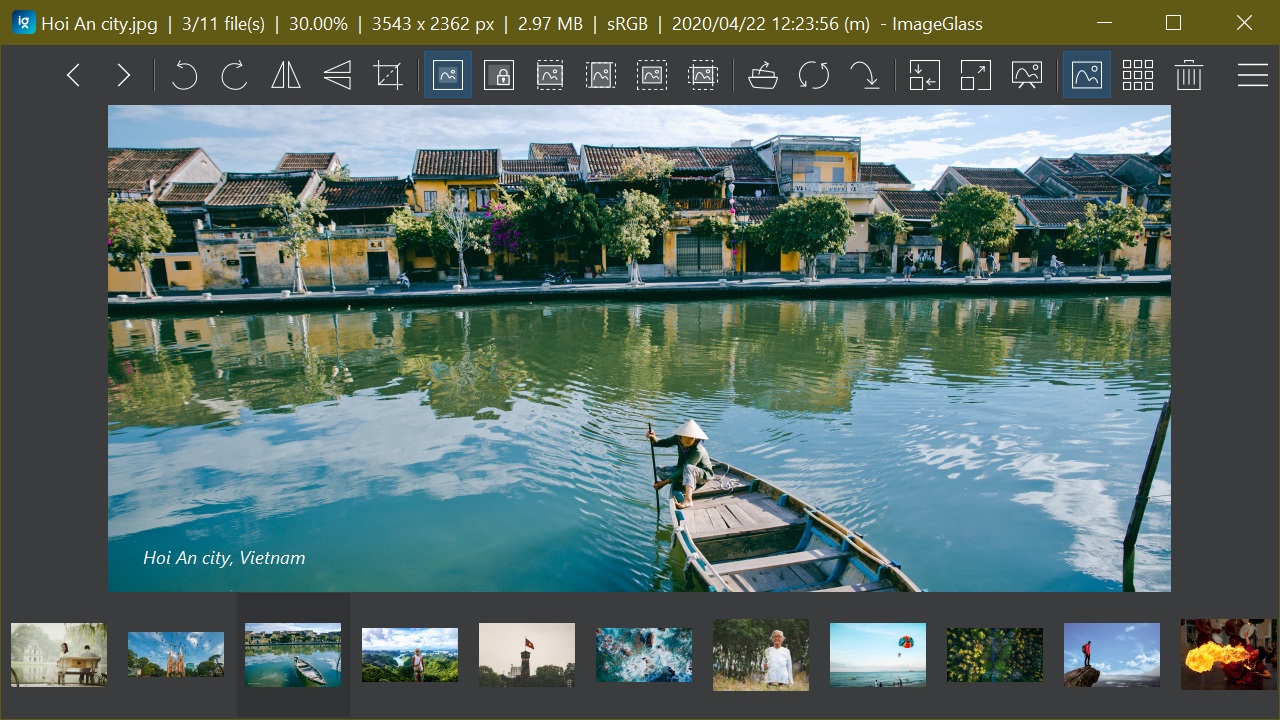 ImageGlass, with its sleek and simple interface, is a free image viewer and editor. It supports more than 70 formats such as BMP, JPEG, GIF, and BPG. It is very lightweight and can be customized easily. Languages and themes can be customized as per the needs of the user. Users can link different file formats to different editors in this app. They can also create slideshows. It has a thumbnail preview feature and other basic editing tools.
Undoubtedly, its interface is its biggest USP. It can be downloaded and used for free.
5. HoneyView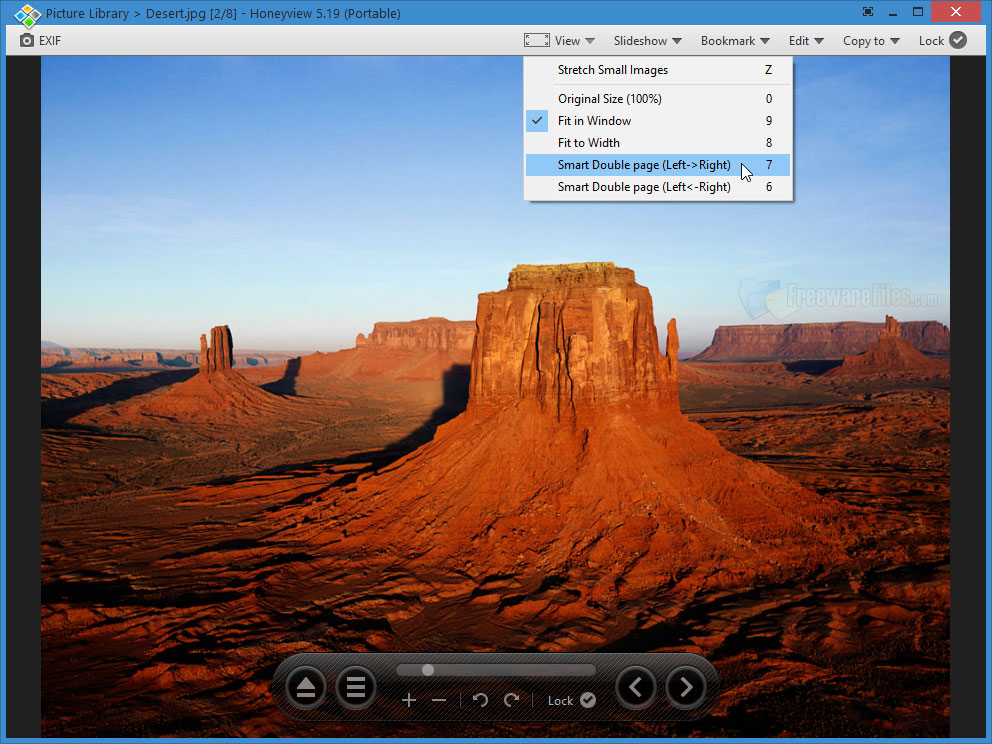 HoneyView is a fast and powerful image viewer. It is lightweight and supports many formats. Supported formats include BMP, JPG, GIF, PNG, PSD, DDS, JXR, WebP, and many more. Raw image formats like DNG, CR2, CRW, NEF, NRW, ORF, RW2 are supported too. Batch resizing and conversion are supported too. Previews of zipped files can be seen without extracting them. Its clean interface and speed are what make it a good photo viewer.
Available for Windows Vista, Windows XP, 7, 8, and Windows 10, this image viewer is free to use.
6. 123 Photo Viewer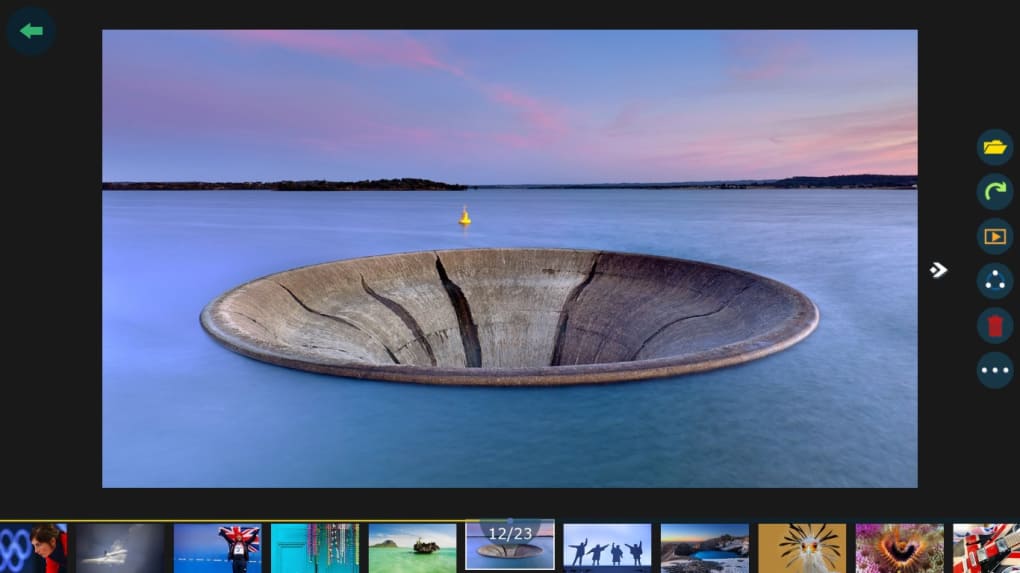 123 Photo Viewer is another good photo viewer app. It supports all major formats like JPG, JPEG, and BMP. It is fast and easy to use. Some features include fast switching between images, red-eye removal, resizing, conversion in batches, cropping, and slideshow creation. Its basic editing tools and filters can be used to manage and alter images.
This free photo viewer app may seem basic, but it gets the job done. It is completely free to use. Currently, it is available for only Windows 10.
7. JPEGView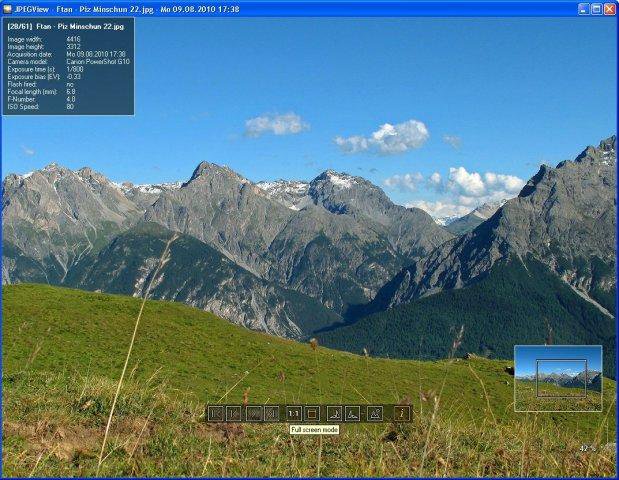 JPEGView is a compact image viewer and editor. Originally it was released for Mac but it is now available for Windows 10. It supports various formats like JPEG, BMP, PNG, WEBP, TGA, and GIF. This free app enables fast editing with its many editing tools. It has a simple user interface and is highly configurable.
It features an in-built image browser, batch renaming, and batch conversion. The editing tools include color adjustment tools, sharpen, blur, rotation, etc. Slideshow creation is also supported. It has a special movie mode that plays folders of JPEGs as movies.
8. Movavi Photo Manager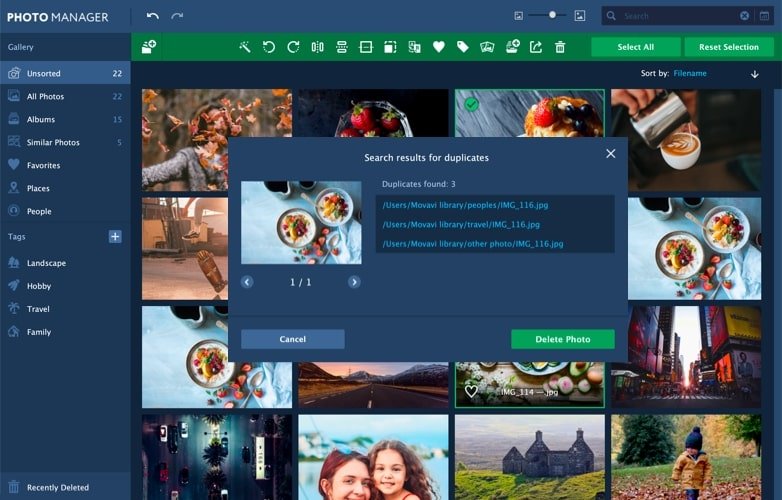 Movavi Photo Manager is available for both Windows 10 and Mac. It helps users edit and manage their photos. Some of the best features of this app are the AI Adjustment tool, Detail enhancer tool, and 17 photo retouching tools. The photo restoration tool restores old and damaged color/black and white photos. It can be used to get rid of visual noise and cracks, add color to the photographs.
Movavi has a free trial after which a user needs to purchase a subscription.
9. Nomacs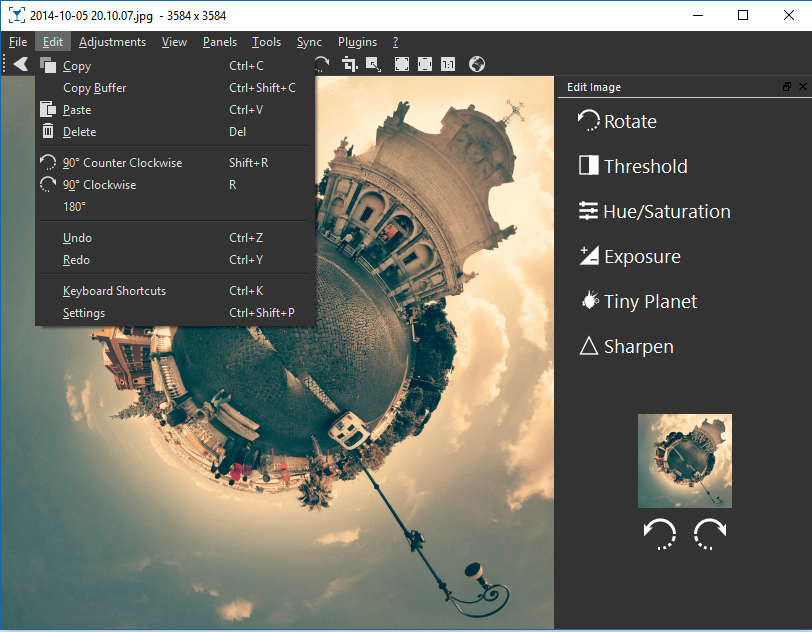 Nomacs is a free, open-source photo viewer that is available on multiple platforms like Linux, Mac, FreeBSD, Windows XP, Windows Vista, Windows 7, 8, and Windows 10. It supports many formats like JPG, PNG, TIG, BMP, JPEG2000, GIF, and raw formats too. It has a thumbnail preview feature, frameless view, file search and filter feature, slideshow creation.
Users can crop, resize, adjust color, rotate and drag and drop images, and delete and rename images. The user interface is modern and easy to understand. It is free for both private and commercial use. Users can also request features that they want on the official website of the app. This versatile image viewer and editor is a great option if you want to try it out.
10. Apowersoft Photo Viewer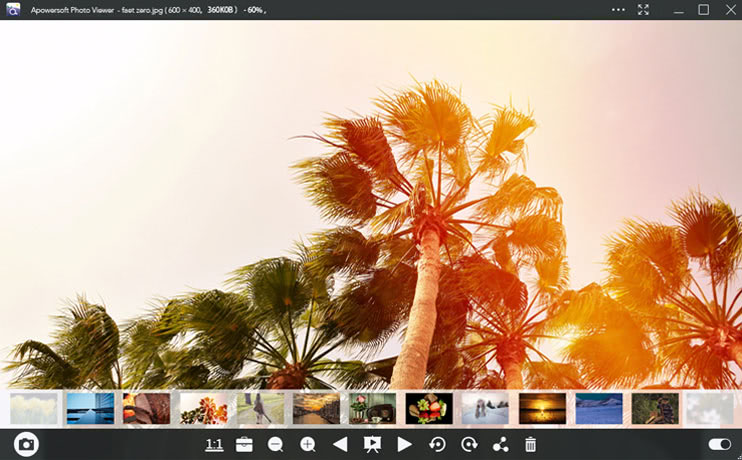 Apowersoft Photo Viewer, a product of the Apowersoft company, is a photo viewer and editor that supports formats like HEIC, JPG, TIFF, BMP, PNG, and raw formats like PSD, CDR. Available for Windows Vista, Windows XP, 7, 8, and Windows 10, the app is equipped with various tools to help users view and manage their photos.
Its friendly user interface and low resource use make it very efficient. Capturing screenshots, batch processing of images, quick file sharing, free cloud space service are some of the features of this app. Editing tools of this app include rotate, resize, crop, paint, smooth, and blur.
11. GonVisor
GonVisor is an unconventional app in this category. It is a free sequential image viewer tool that lets users view images in the form of a comic. It is quick and easy to use. It lets users open, create, and print files of CBR, CBZ, CB7, and PDF formats. It also features some image enhancement tools like margin removal, color adjustment, saturation control, filters, etc. The app supports Dutch, French, German, Italian, Spanish, and many other languages.
12. QuickLook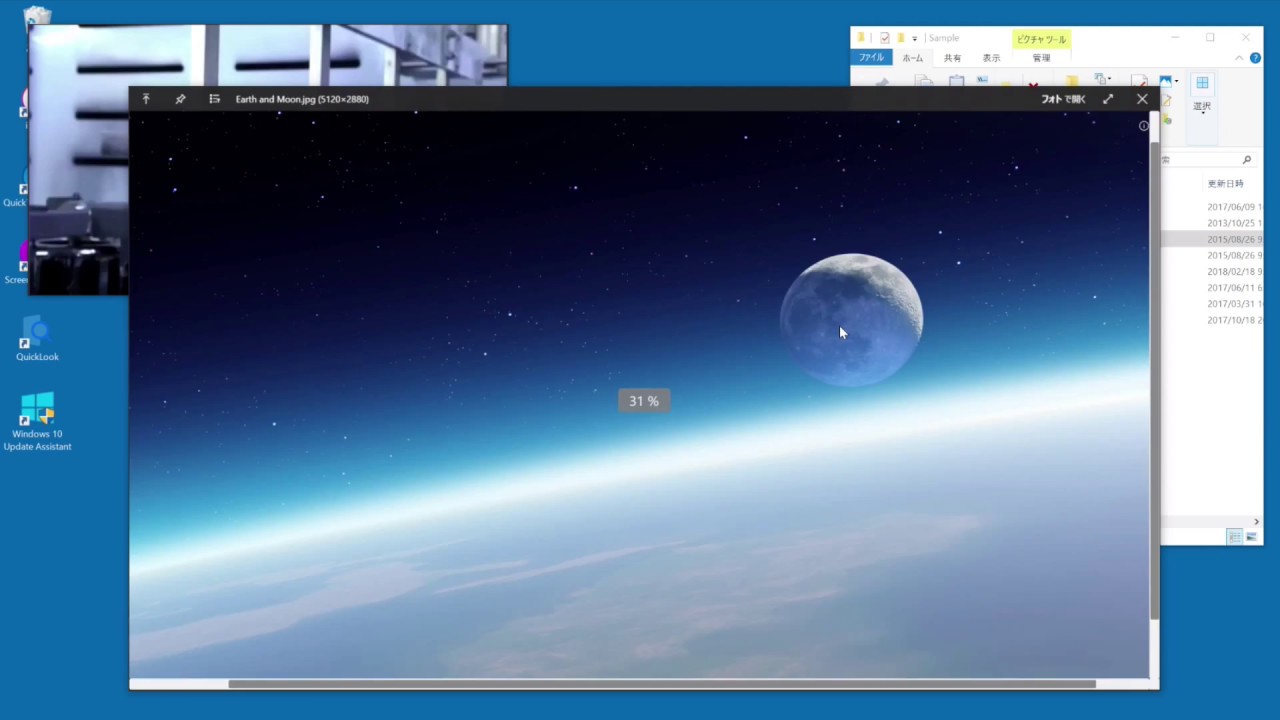 QuickLook has a very simple concept. It is very similar to the quick preview option on Mac. The app lets users take a preview/quick look at the image. The app's controls are simple, with the press of the spacebar, the user will be given a preview of the image. It supports many file formats and is available for Windows 10 version 14316.0 or higher.
13. Google Photos
Everyone knows what Google Photos is! The photo-sharing and storage app lets users view and manage their photos. The app does not have extraordinary editing tools like other photo viewer apps but provides users with 16GB of storage. The photos can be accessed on any device and the stored photos are of high quality too.
14. Microsoft Photos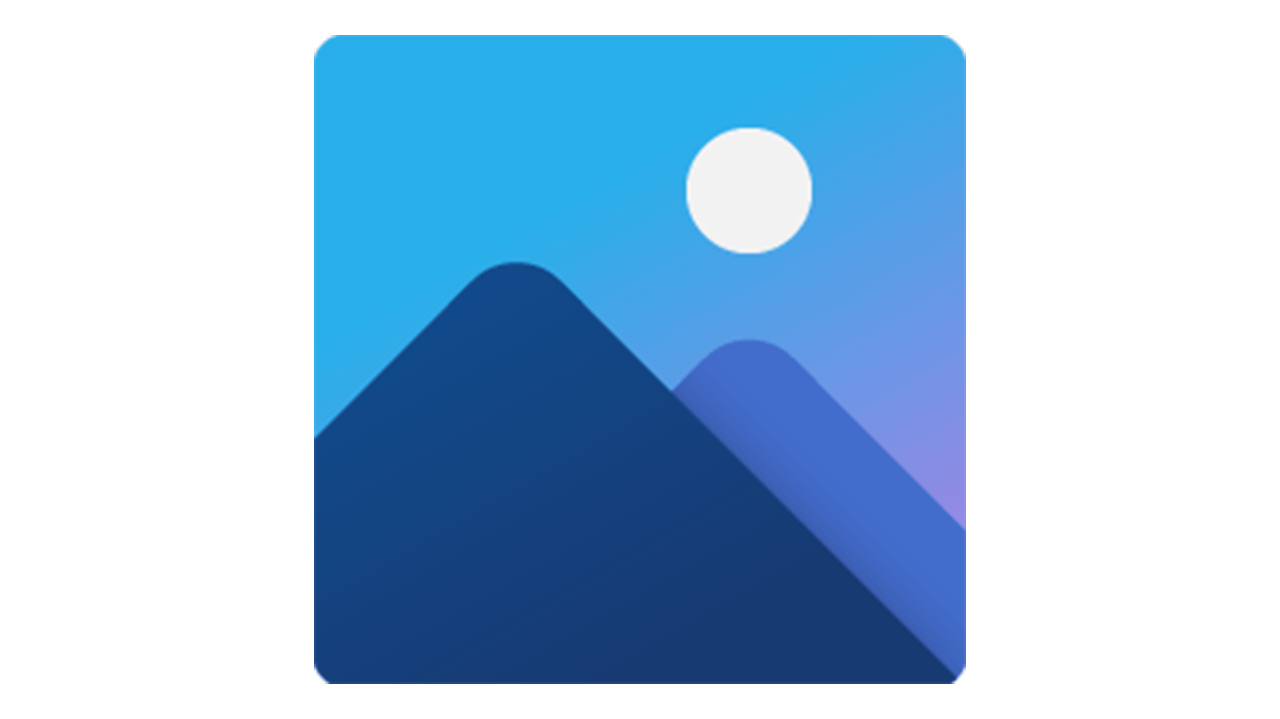 Microsoft Photos is Microsoft's very own photo organizer and editor. Its basic editing tools are crop, rotate, red-eye removal, blemish/ spot removal, and noise reduction. Supported formats are BMP, JPEG, JPEG XR, PANO, RAW, TIFF, etc. It also features built-in 3D video editing software. Obviously, the app is free to use but it does have some in-app purchases.
15. Freshview
Freshview is best known as a file organizer and manager. While it is not solely a photo viewer, it can be used as one. It supports multiple media formats and is completely free to use. The app can be used to view images, open PDFs, play videos and soundtracks. The app performs decently, but it displays some ads. It is not the best app for viewing photos, yet if you are looking for an app that supports multiple media formats this could be the perfect fit for you.
Special Mention – Some of the photo viewer apps that did not make it to the list are ACDsee Ultimate, Happy Photo Viewer, Phototheca, and PictureFlect Photo Viewer.
This brings us to the end of our list of the 15 best photo viewer apps. Try these apps and let us know!
If you've any thoughts on Top Best Photo Viewer Softwares for Windows 10, then feel free to drop in below comment box. Also, please subscribe to our DigitBin YouTube channel for videos tutorials. Cheers!