Nintendo is a multinational video game company based in Japan. It has been consistently introducing great gaming consoles all over the world. The Nintendo Switch is among the first hybrid consoles that brought a complete change in this industry of gaming.
With its super-advanced features and ultimate performance, any type of gaming eventually becomes more interesting and provides a fluid-like experience. However, a console is again not something everyone can afford in real life.
Hence, for gamers, emulators were designed. Nintendo Switch emulators are programs that let you encounter the original console-gaming experience from your regular device. Now, it might be your Windows, Mac, or a Linux machine. Or maybe your Android smartphone.
You can taste your favorite Nintendo Switch games from anywhere. And today, we are going to see some of the best Nintendo Switch Emulators in this article.
Best Nintendo Switch Emulators
Here are the Best NS Emulators that will help you play any Nintendo Switch games on your PC and mobile.
1. Yuzu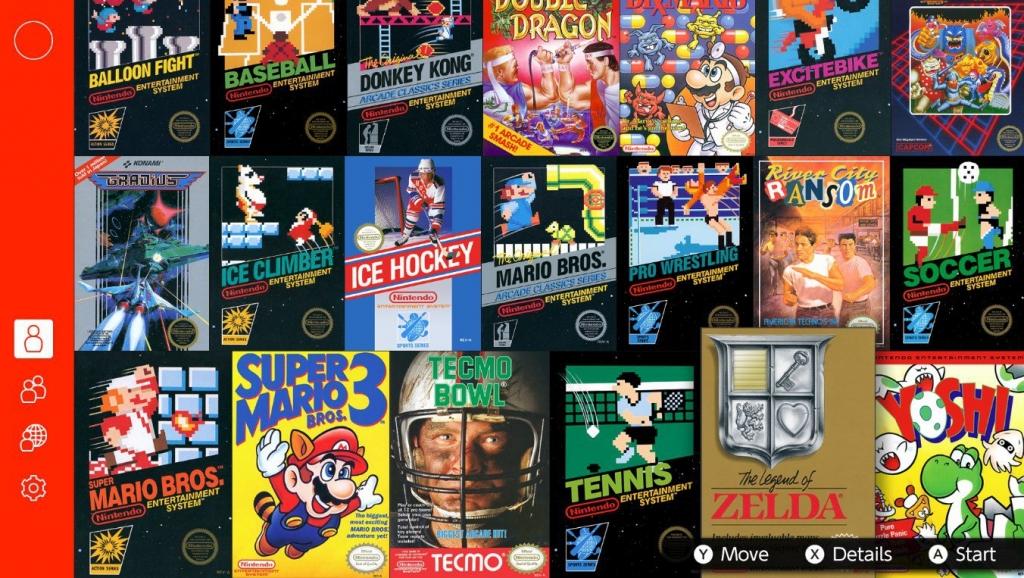 Yuzu is considered as the most popular option whenever it comes to Nintendo Switch emulators. It is available for both Windows as well as Linux and comes with support for an ordered series of platforms. Besides, it provides a stunning user experience along with high-end games and zero lags.
However, it is quite a new name when compared to the others, and so comprehensive improvements can also be seen. This makes Yuzu more productive and trustworthy. It features a very simple interface that can be handled by almost anybody. Also, it consists of two different varieties of packages: the Yuzu Canary and Yuzu Knightly. The installation process is pretty easy, and the probability of finding bugs is also very low.
2. NSEmu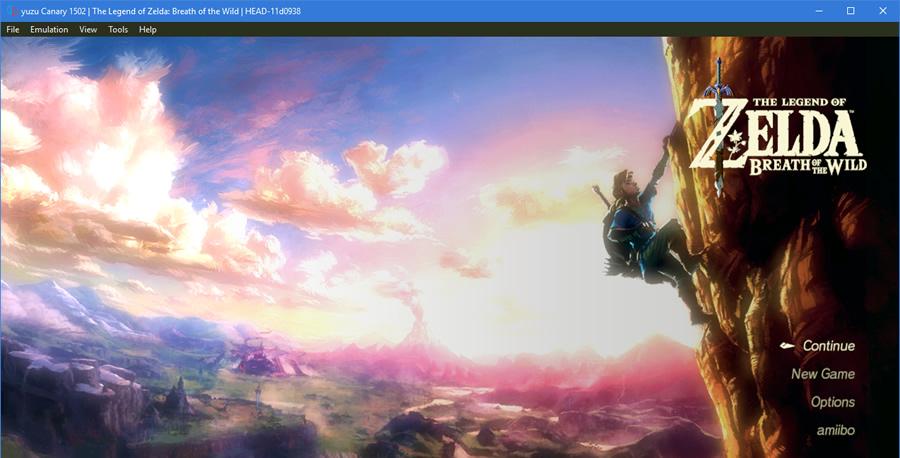 NSEmu is another powerful emulator that comes with tons of amazing features. It is open-source software that is available on Windows for free. It characterizes a few of the most exciting elements that make it into the list of top Nintendo Switch emulators.
NSEmu supports high definition graphics and offers fluid-like performance. On the other hand, you also get a completely lag-free experience, which gives more of a console-like feeling.
3. Ryujinx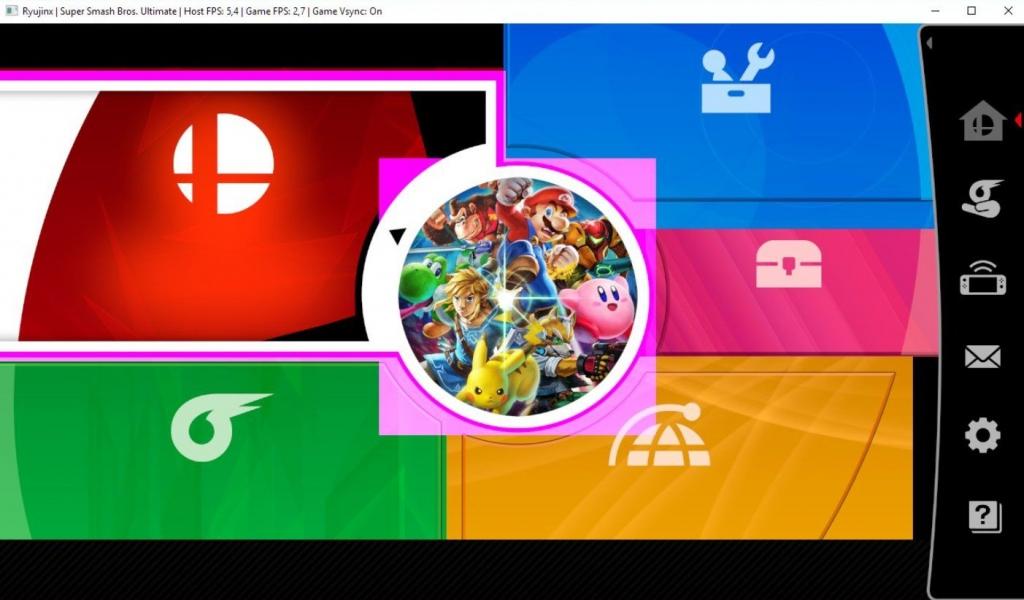 Following Yuzu, the next most recommended Nintendo Switch emulator is probably the Ryujinx. This is because it brings a complete package of diverse feature-rich elements. In addition, it comes with a simple and easy to use interface which can be operated by anyone. The most distinctive part is, unlike other programs, it is programmed in C# and is available for OS Windows, Mac, and Linux.
It features super-fast performance without any breakdowns, which makes it one of the reliable options. Apart from that, the Ryujinx emulator is very user-friendly and is capable of running titles at 60fps.
However, the only downside of this amazing emulator is, it is still unable to run the commercial Nintendo Switch games. But other than this, you will get a very close console-like experience right on your desktop.
Download Now | Windows and Mac
4. Mega N64
Mega N64 is basically a Nintendo 64 emulator for your Android device. With this amazing option in the bucket, you can seamlessly experience all the 64-bit Nintendo classic games right on your Android smartphone without a rush. Moreover, it is also easy to set up, and once after installing, you can simply play your games without the need of setting up again.
Games such as Mario Kart 64, Doom 64, Resident Evil 2 run smoothly on your smartphones. Mega N64 offers a much robust platform where you can do console gaming completely free of cost.
Besides, it features amazing graphics which can further be improved depending on the device you are using. Also, it lets you customize your controls and settings as well. And with a simple Bluetooth controller for your Android, you can take your gaming experience to the next level.
5. MonoNX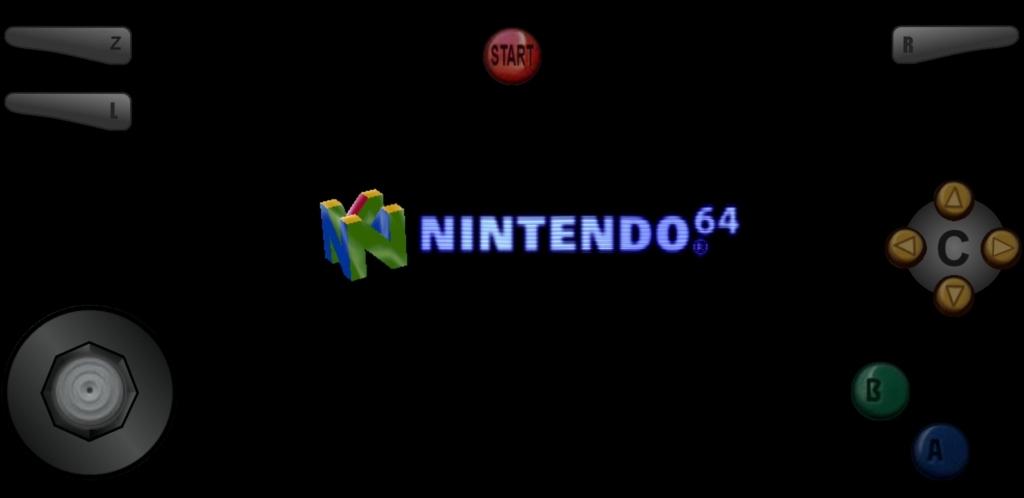 Another Nintendo Switch emulator for Android, known for its simplicity and awful performance. MonoNX is a basic application that every gamer needs to have in order to play their favorite Nintendo games on their Android phone.
It enables only two types of functions i.e., Load ROM and Views Display. Hence, it would take some amount of your time and energy to find the ROMs of the games you want to play, as they are not included within the emulator.
The View Display option lets you play any game that you have already chosen.
6. SphiNX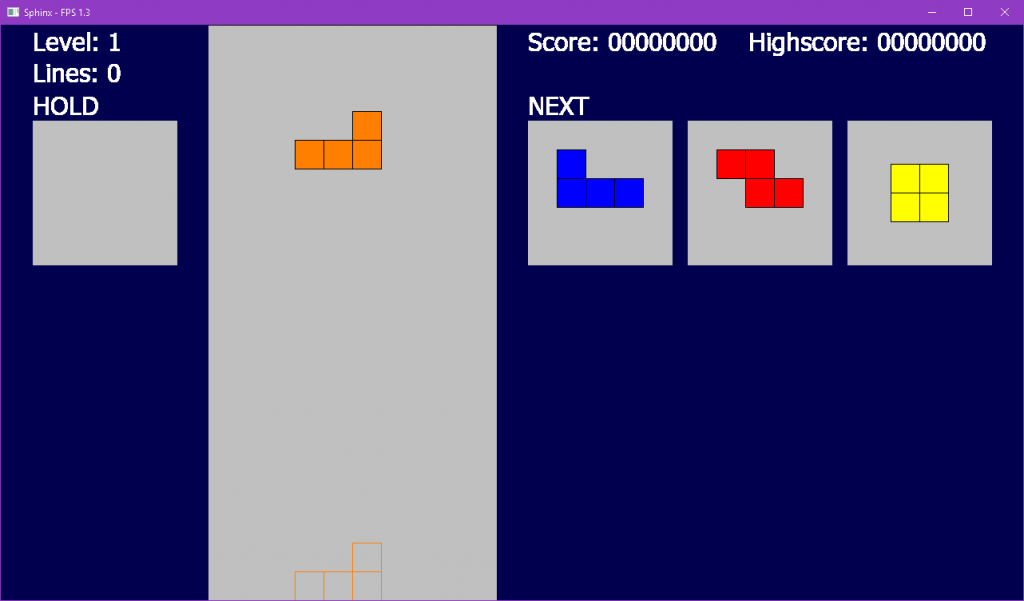 Although SphiNX doesn't appear on the top when it comes to the best Nintendo Switch emulators, it is one of the emerging ones. The complete emulator program is written in Python and contains a bunch of interesting features for gamers. Other than playing your favorite console games, SphiNX allows you to customize your gaming experience as per your wish.
It is one of the best options today for all those who want to take leverage of Nintendo gaming on their Windows machines. You can get a collection of some classic and most popular games with this emulator. Besides, SphiNX is slowly developing itself into a better version to be among the topmost options in the near future.
Download Now | Mac and Windows
7. Cemu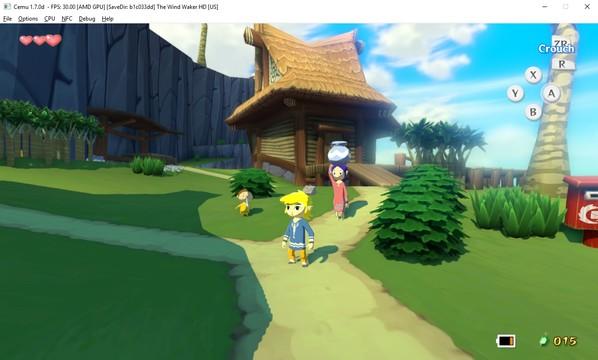 Cemu holds a beautiful combination of simplicity along with a  modern interface. It again comes in the list of the fast-emerging Nintendo emulators. More people are getting attracted to this emulator, especially due to its simple adaptive nature. Cemu is available for all 64-bit Windows 7 users or above. Its minimum requirements include 4.1 OpenGL and 4GB RAM.
The simpler approach of Cemu and its modernized interface, along with a pretty elegant graphic support, makes it stand out of its competitors. It is very addictive and surely makes your gaming experience more fun and memorable.
However, if you are running on an Intel GPU, you may come across severe glitches. Therefore, having an NVIDIA GPU or AMD GPU is more recommended.
8. New NS Emulator
The New NS emulator is a pro Switch emulator for Android that is available for free. It can be a perfect solution for all Android users. One of its specialties is that it is available not just for smartphones but for all Android-driven platforms.
It features a high-quality display, good sound, and most of the Nintendo games on your Android device. You can play high-end games like Resident-Evil 2, Final Fantasy X, WWF War Zone, etc. in 48 and 60 fps.
The emulator comes fully feature-packed and offers a mindblowing experience to all its users. Additionally, you can even make your own customizations as per your preferences to get the best hold over your favorite games. Other features include screen snapshots, virtual screen keypad, support for the gamepad, etc.
9. The Internet Arcade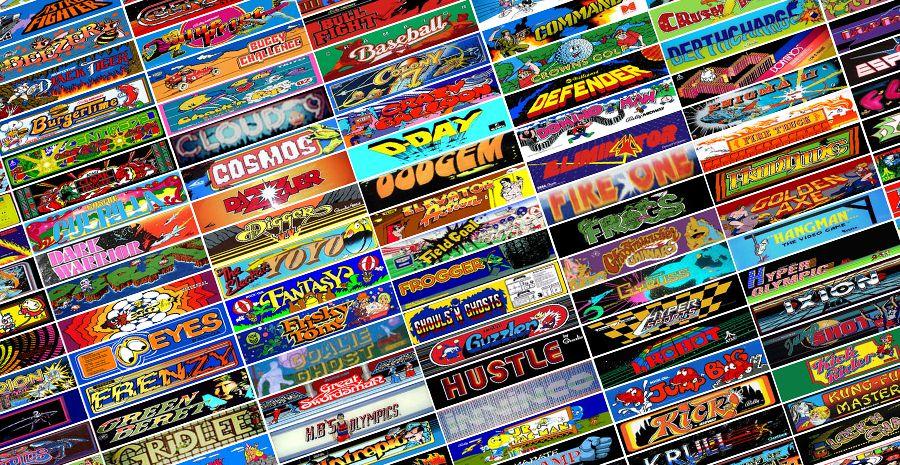 The Internet Arcade is basically a great alternative to Yuzu. It is a web-based platform and not particularly a Nintendo Switch Emulator. Although you can choose from hundreds of arcade games from the 1970s to the 1990s. Its massive videogame collection even includes the bronze-age games as well. So, there are possibilities of finding some early games with black and white screens too.
Some of the games on the Internet Arcade also comes with a boot-up sequence. Hence, the system might take some time to run specific checks and analysis. Plus, you can also use a controller or joystick to get a more comfortable gaming experience.
10. OpenEmu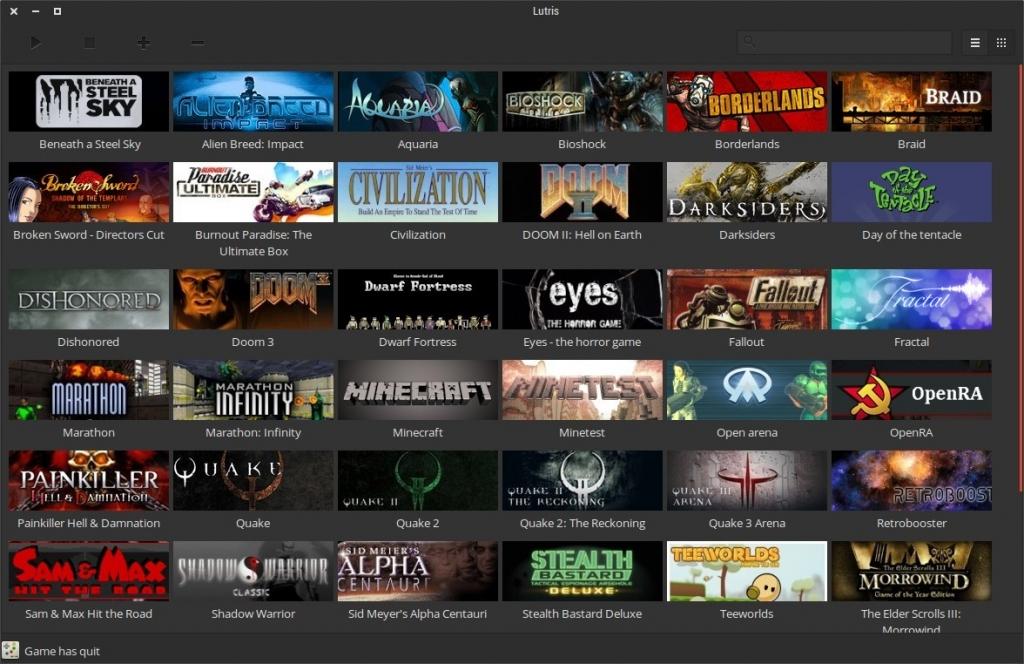 OpenEmu is especially for all Mac users. It is an open-source video-gaming emulation platform that has an extensive collection of games. It organizes all your games in a very well manner and unifies all of them in a single library.
You can even personalize the library of your own games and play all your favorite ones. Furthermore, OpenEmu supports a wide range of controllers such as the Nintendo Switch Pro Controller, SteelSeries Nimbus, Xbox 360, and many more. Besides, it also has the ability to emulate versatile video game systems.
From Editor's Desk
The Nintendo Gaming Consoles are one of its kind that brought a revolution in the gaming industry. They are actually hybrid consoles that come with tons of advanced features to expand your gaming experience to the fullest. However, consoles have always been an expensive way of gaming. And generally, a major portion of gamers can not spend such a huge budget on gaming.
That's where emulators play a significant role. It allows you to leverage the console gaming experience on your PC or smartphone. The above list contains some of the best Nintendo Switch Emulators that will provide you with similar exposure to the world of gaming.
Let us know which one you found the most exciting emulator and why.
If you've any thoughts on Best Nintendo Switch Emulators for PC and Android, then feel free to drop in below comment box. Also, please subscribe to our DigitBin YouTube channel for videos tutorials. Cheers!