When it comes to office productivity suites, it's almost impossible to find a competitor to Microsoft Office. But although the services it offers are unmatchable, it can't be the go-to option for every individual. Most of the services offered by Microsoft Office are of no use to the majority of the users, and it feels so overwhelming. Most of us just take for granted the use of MS Word, MS Excel, and MS PowerPoint. That brings us to the main issue with the Microsoft Office suite: the exorbitant price tag.
Fortunately, there are many Microsoft Office alternatives that offer the same services at a very low cost, or even for free. So, without any further ado, let's get started.
Here are the best Microsoft Office alternatives that you can use.
1. WPS Office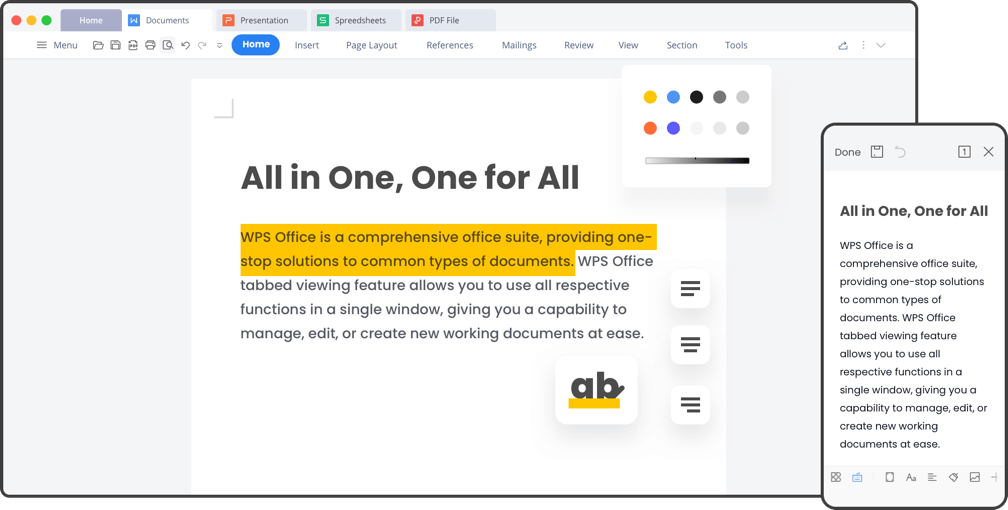 WPS Office is the best Microsoft Office alternative that you can consider using in 2022. The 2022 version of the platform is available for free to Windows users. But you will have to compromise with ads every time you open the software. On WPS Office, you get access to a word processor, a spreadsheet manager, and different types of project applications. In terms of design and user interface, the software is very similar to MS Office.
Similar to Microsoft Office, WPS Office also features a cloud syncing feature. It makes sure that you can keep your documents in sync across different devices. There are a wide variety of in-built templates as well. They will help in making eye-catching presentations. You can use the built-in word to PDF converter to convert files in either format. However, the free version is limited to certain conversions. Compatibility-wise, WPS Office can be used on Windows, Linux, Android, and iOS.
2. Google Docs, Sheets, and Slides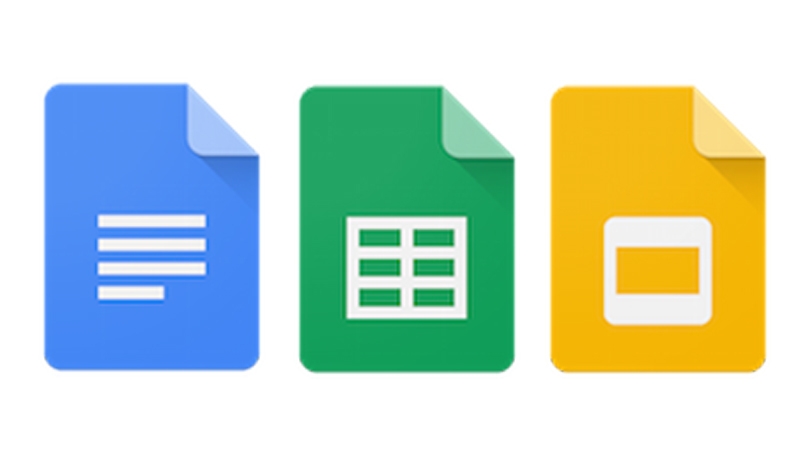 It's almost impossible to keep Google away when it comes to productivity applications. Google has its own variety of web applications that can be considered as the number one alternative to Microsoft Office. All these web apps are free to use, and their cloud-based nature ensures that you don't have to install them as an application on your system. Although Google has different types of web apps that will help you in your productivity and but very few are useful. Google Docs, Google Slides, and Google Spreadsheets are among them.
Google Docs is used to manage and edit Word documents. Google Slides is helpful in managing presentations. Google Sheets, on the other hand, ensures that all of your Excel files are up to date. The best part about the Google office suite is that it can be accessed from any location and on any device. You just need to have an active Google account and a good internet connection. Compatibility-wise, the Google Office suite is accessible on Windows, macOS, Linux, Android, iOS, and any other operating system.
3. LibreOffice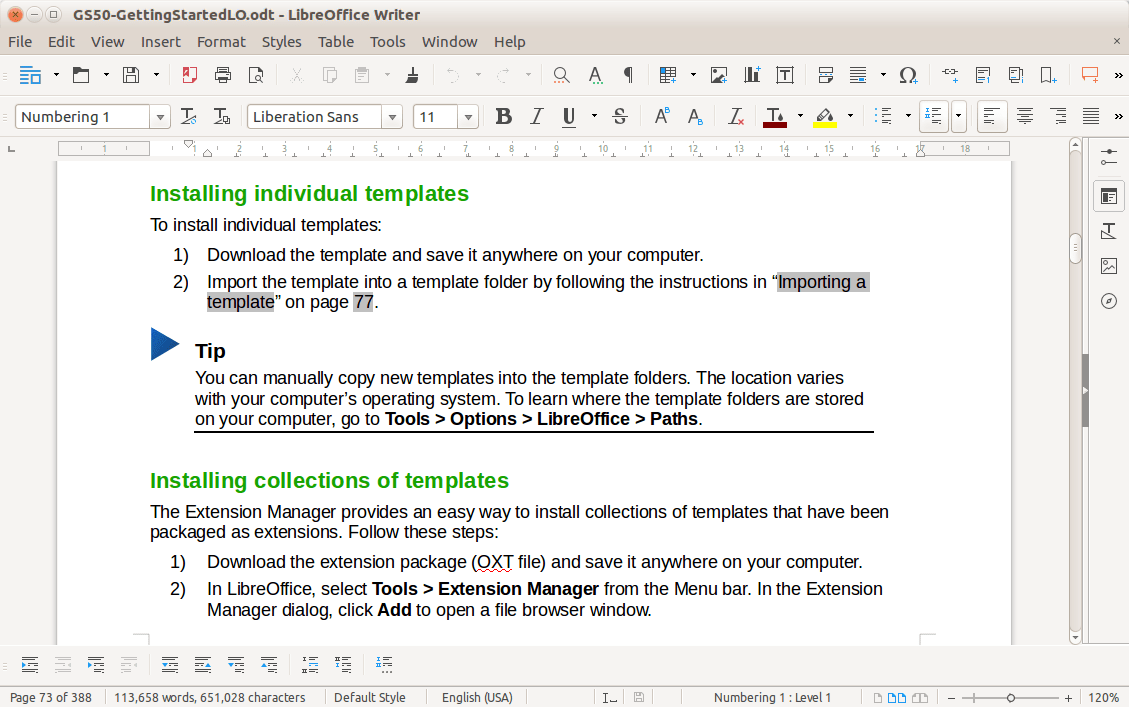 LibreOffice is among such Microsoft Office alternatives that offer its services even without an Internet connection. When it comes to cost-effectiveness, it's almost impossible to find a competitor for this software. LibreOffice is mainly popular among Linux users. It has a very intuitive design, gets on-time updates, and most importantly, is compatible with MS Office files.
LibreOffice is an open-source application, so in case of any difficulty, you will instantly get a response to your concern online. But considering how easy the application is to use, you will rarely fall into any trouble. You can use the application to export files of any format into pdf format, amongst others. Above all, the best part about this office suite is that you can introduce more features to it just by downloading extensions from its official website.
4. FreeOffice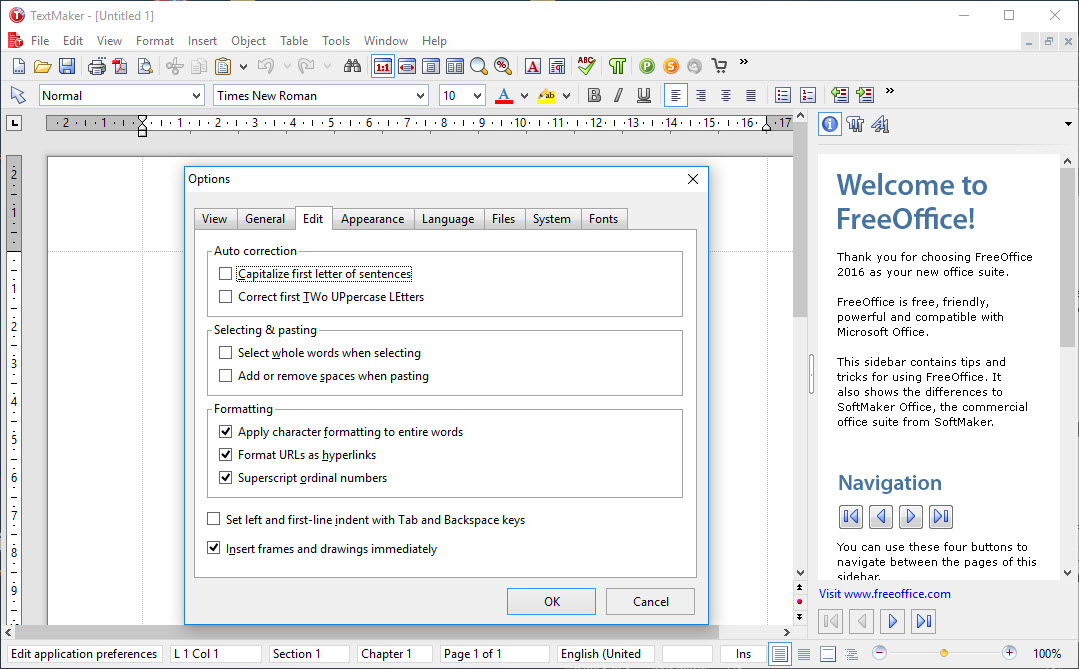 FreeOffice can be the go-to option for you are looking for a free and easy alternative to the Microsoft Office suite, FreeOffice can be a go-to option for you. Although the software is free to use, the services that it offers are not less than a flagship product. You can use the software at both homes and at work without paying any cost. In terms of compatibility, it is accessible on Windows, Linux, as well as Android.
FreeOffice can be used to access Microsoft Office files as well. To be more precise, you can use it to open Microsoft Word, Excel, and PowerPoint files. It also means that you can create and edit files in DOCX, PPTX, and XLSX formats. Furthermore, you can use it to access PPT and XLS files as well. Interface-wise, there are two options to choose from: modern or classic. If you are switching from Microsoft Office, we recommend you go with the modern interface as both are almost identical.
5. Calligra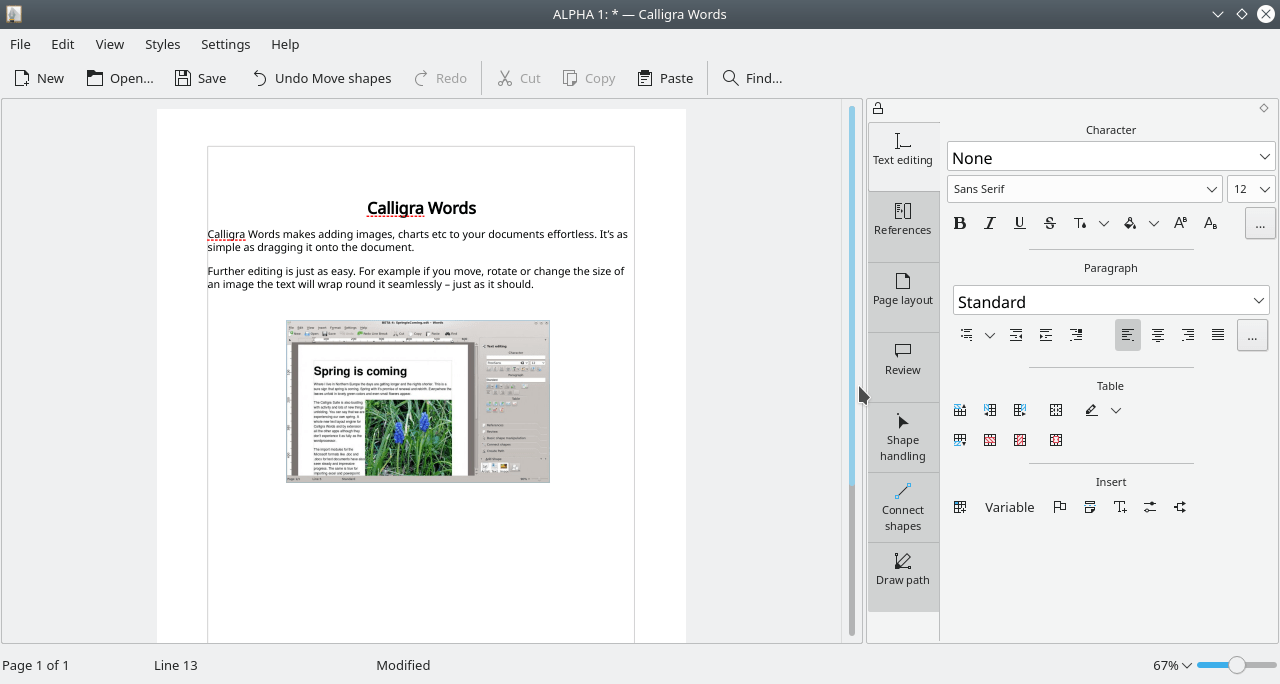 Calligra is among the oldest office suites on the market. Launched in late 2000, the software is compatible with Linux, macOS, Windows, and Android. It is a free and open-source application that you can get your hands on by downloading it from its official website. In terms of interface, the software is very different from MS Office or LibreOffice.Compared to the top-screen placement of important tools, Calligra has placed all the important tabs and toolboxes on the right side of the screen.
Above all, what makes Calligra an idle Microsoft Office alternative is its incomparable mapping and project-managing tools. In any other application, you will have to pay for this feature. The only downside to this application is that it doesn't allow you to edit DOCX and DOX files.
6. OfficeSuite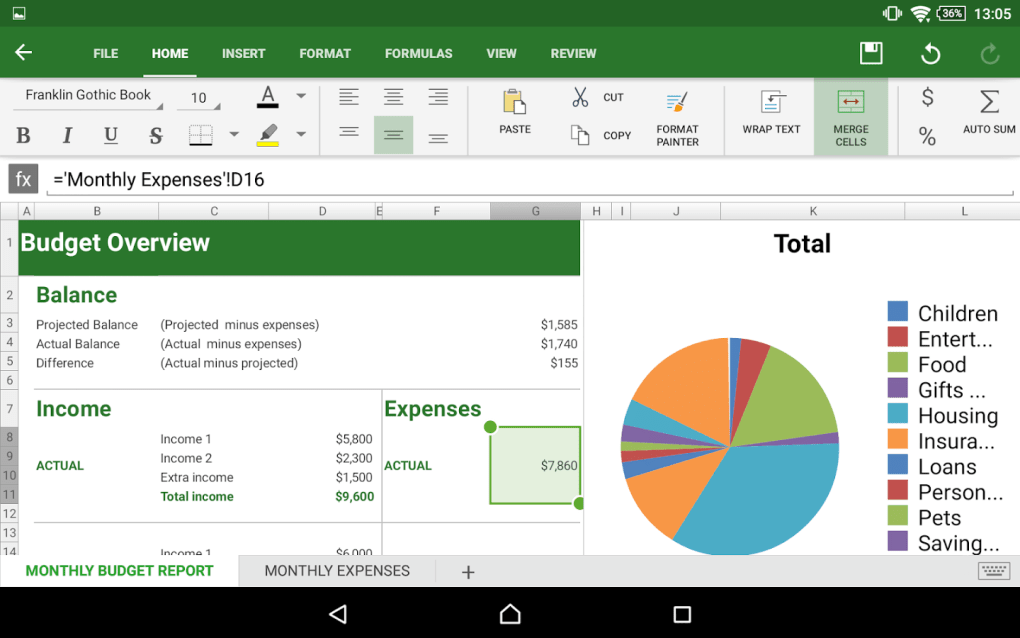 OfficeSuite is the next name on our list of the best Microsoft Office alternatives. It is a free-to-use application that is compatible with Android, iOS, and Windows. You just need to get one license, and you will get access to synchronize data between different devices. However, like any other application, you will have to make a purchase to access its services. Although the basic plan is free to use, it offers very limited services like viewing and editing Word, Excel, and PowerPoint documents.
OfficeSuite is helpful in managing ODT, RTF, CSV, DOC, and ZIP files. You can use the free plan to access PDF documents as well. Not to mention the cloud support via different platforms like Dropbox, OneDrive, and Google Drive.
7. Polaris Office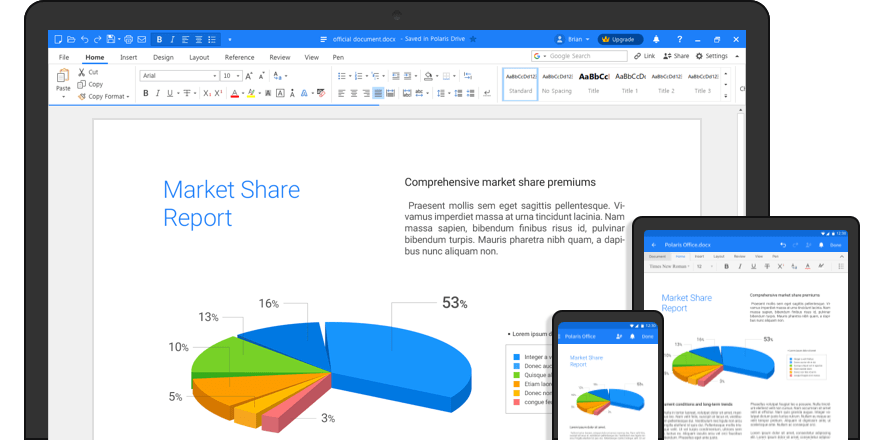 Polaris Office is an incredible Microsoft alternative that can be used on Android, iOS, Windows, and macOS. The software is mainly preferred by huge businesses like Amazon and Samsung. Using the software, you can view and edit PPT, DOCX, XLS, and HWP files. The account sync feature will help you edit and create documents from any location on any device. Security-wise, the platform is backed by AWS (Amazon Web Services).
Polaris Office is not only useful for managing basic files, but you can use it to manage PDF files as well. It also features an exclusive option of converting voice and image files to documents. However, the only negative about this platform is that the free version displays a hell of a lot of ads.
8. OnlyOffice
OnlyOffice is one such application that allows you to run your private office. Developed by Ascensio System SIA, the software is available in both free and paid versions. The community or free version is mainly recommended for small businesses. And it can be accessed on up to 20 devices simultaneously. The free version is enough to manage word and spreadsheet files.
OnlyOffice features an exclusive calendar option. You can use it to remain up to date on important personal and work-related dates. Furthermore, you can download extensions if you are in need of some extra features. Overall, it's a great option if you want to create and edit documents, spreadsheets, and presentations.
9. WordPerfect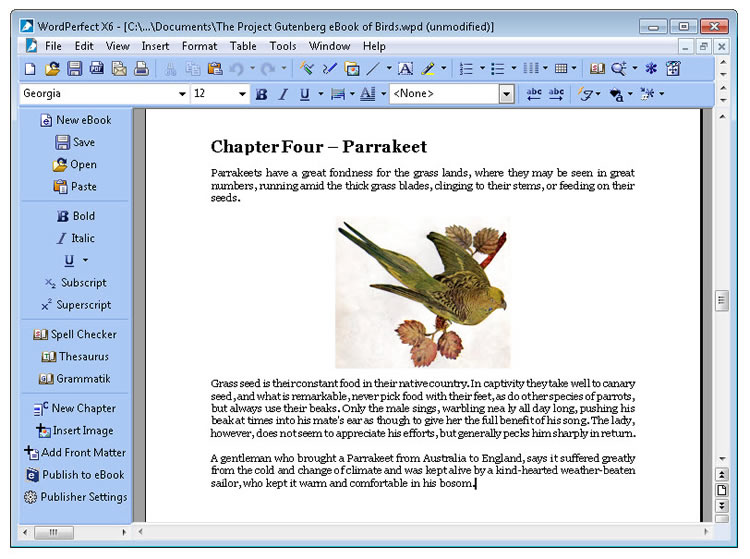 WordPerfect is the office suite of everyone's choice. It is mainly designed to help you produce your best work. The software has its own native word processor, spreadsheet manager, and presentation creator. And now, with the latest update, you can even edit photos and manage perfectly. WordPerfect is available in both free and paid versions and can be downloaded from its official website.
Similar to any other name on the list, WordPerfect is helpful in creating and editing different file formats like PDF, HTML, DOCX, and more. However, its native file extension is WPD. It comes with the exclusive feature of publishing and managing macro files.
Although WordPerfect is the go-to option for most users, the pricing is one aspect in which it lags behind any other name in the list. To be specific, its subscription price is comparatively higher than any other name on the list.
10. Apache OpenOffice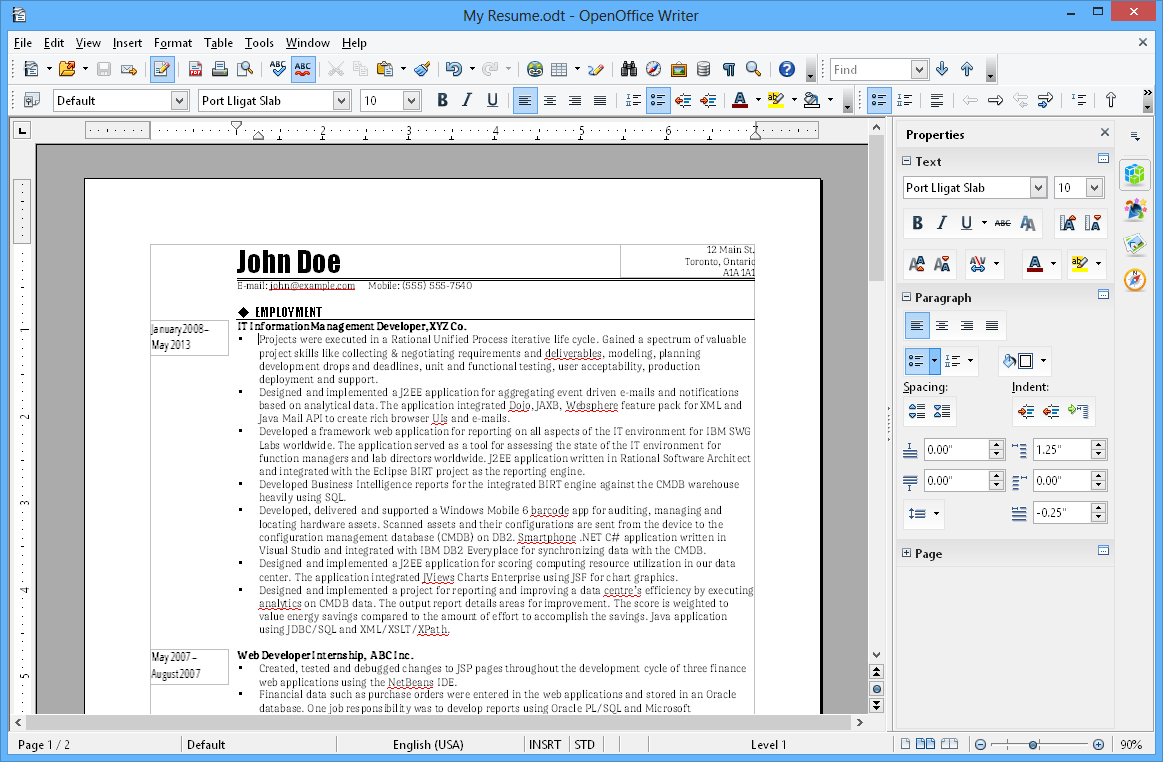 To conclude our list of the best Microsoft Office suites, we have Apache OpenOffice. The application is mainly famous for its customizable features. It is an open-source application that is available in more than 40 languages. Its clean and intuitive UI makes it easy for users to access spreadsheets, Word documents, presentation apps, vector graphics, and many more.
Final Words
These are the best Microsoft Office Suite alternatives that you can try in 2022 to fulfill all your productivity needs. Each name has its own set of pros and cons, so you can go with a name that fully fulfills your needs the most. But if you go with our suggestion, we recommend you go with the WPS Office. Nevertheless, feel free to share your thoughts and feedback regarding the post in the comments.
If you've any thoughts on 10 Best Alternative to Microsoft Office Suite, then feel free to drop in below comment box. Also, please subscribe to our DigitBin YouTube channel for videos tutorials. Cheers!