If you watch Anime, then only you know what all brilliant storylines and characters other people are missing out on who do not watch them. Personally, I have been an ardent fan of anime, and have watched hundreds of anime series ranging from multiple genres. Keeping aside the animation, which is also evolving and getting better with time, the storyline and characters are the main essences of an anime.
In the recent past, "Gore Anime" or horror-based or brutal animated violence type of anime series has seen a rise in popularity. If you are an anime fan looking for a series that contains animations of gore, has dark emotions, is filled with horror, is brutal, then you are in the right place. Because in this post, we will share with you a list of the 7 best Gore Animes that have all the elements stated previously, Having said that, let us take a look at the list of animes.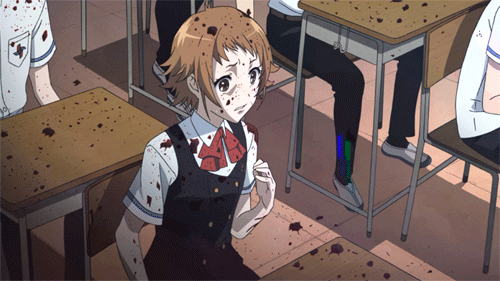 Please keep in mind that the order of the gore anime series listed in this post is random and not based on any criteria.
Another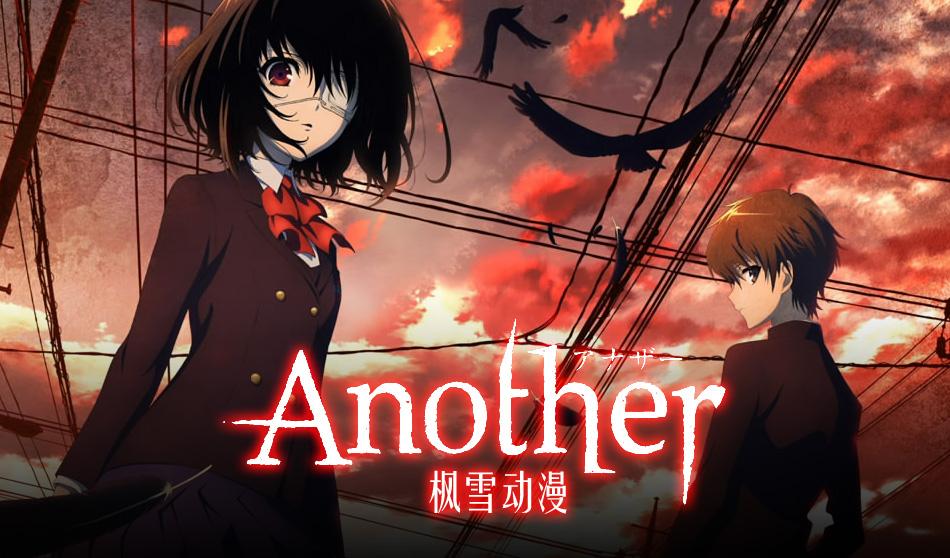 Another is a very popular and brilliant gore anime series about a student. This anime is developed by P.A. Works. To give you a brief summary of this anime, this thriller is about a student named Kouichi Sakakibara, who is recently transferred to his new school called. Yomiyama North Middle School. In his class, Kouchi instantly grows fond of a girl named Mei Misaki, who is neglected by the whole class, for her mysterious behavior.
But this is the thing that attracts Kouchi to Misaki in the first place. However, as the distance between Kouchi and Mei Misaki gets shorter, Kouchi learns the horrific story of Yomiyama North Middle School's death of a girl named Misaki in 1972. The story then unwinds from here, which may end the lives of his classmates or maybe his own.
Tokyo Ghoul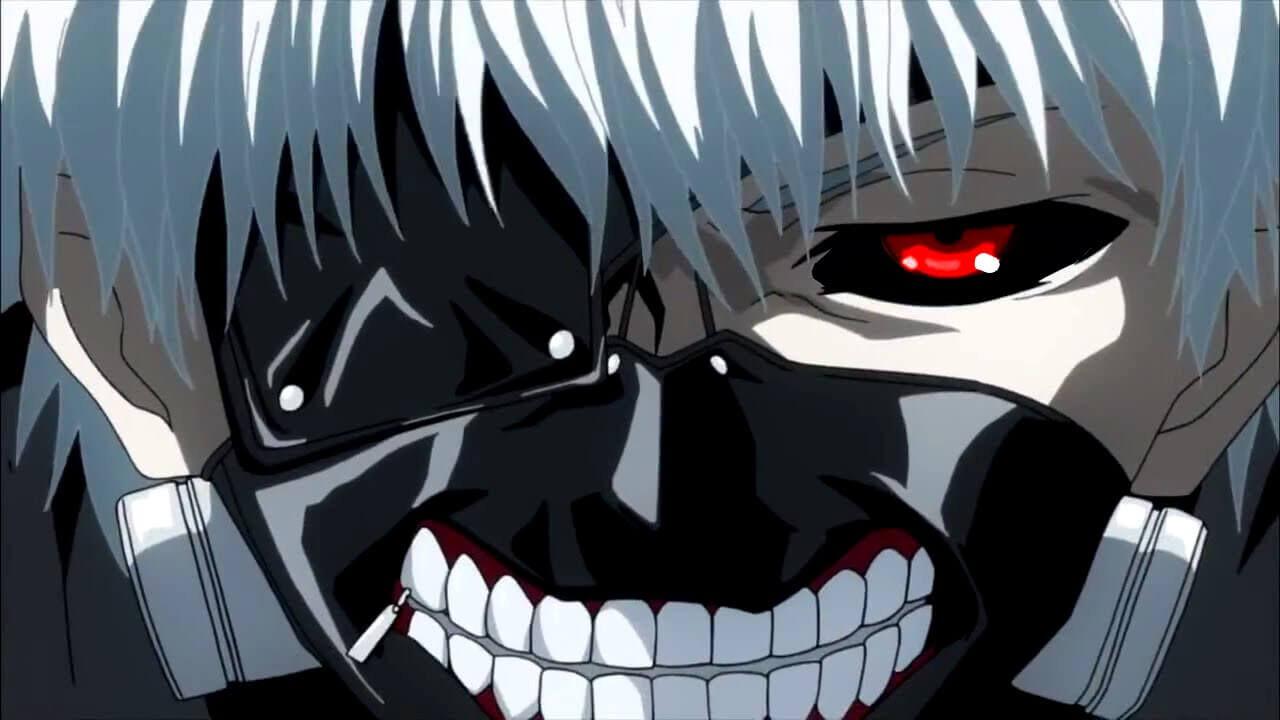 Tokyo Ghoul is an anime series from the studio of Studio Perriot. This animated series is based on the dark manga series of the same name by Sui Ishida. Tokyo Ghoul follows the story of a student named Ken Kaneki, who is a bookworm studying at Kamii University. He has a love interest named Rize Kamishiro, who also happens to be a ghoul (which Ken is unaware of).
Interestingly, Ken's life changes as his date, Rize turns him into a ghoul. FYI, Ghoul is a carnivorous creature that feeds on humans or other ghouls. Ken becomes a one-eyed hybrid ghoul known as "Eyepatch". The story then follows Kaneki's struggle to hide his identity as half-ghoul / half-human. You would love the storyline, and being a gore anime, it features ghouls eating and battling each other, gruesomely.
Deadman Wonderland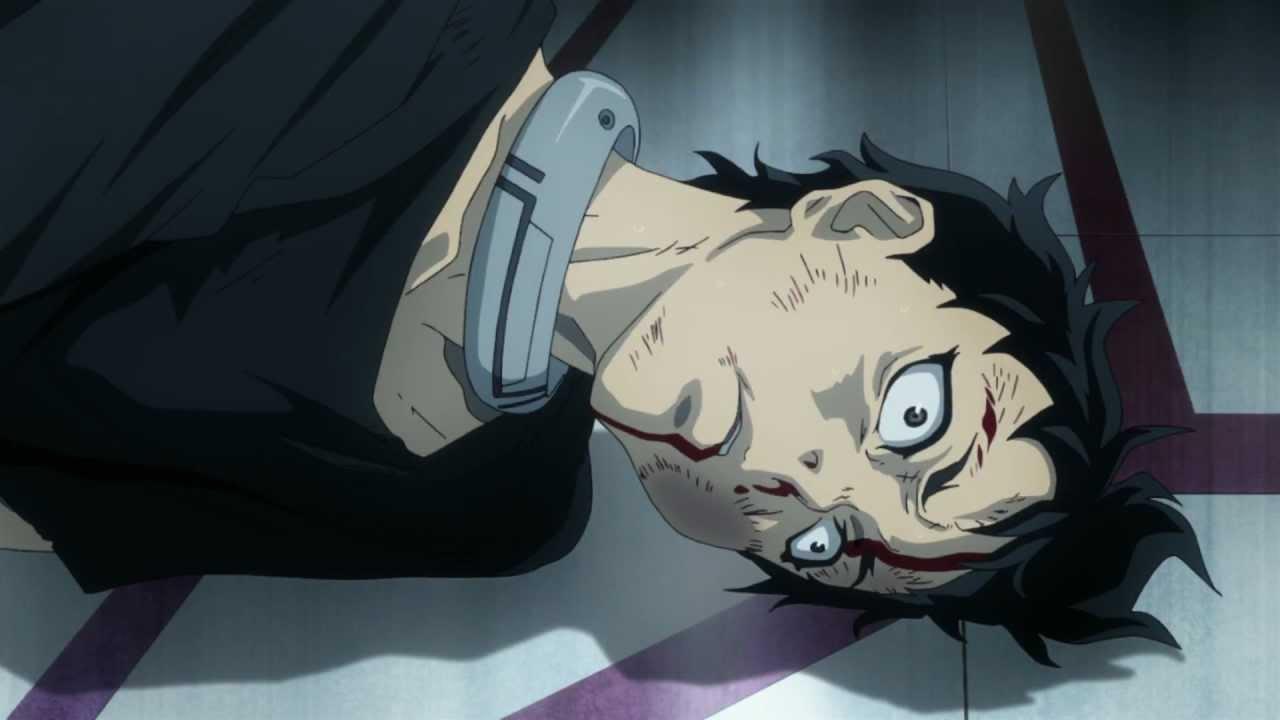 Deadman Wonderland is another horror-based anime series that would definitely feed your gore anime appetite. The story unfolds when the protagonist of the series, Ganta Igarashi, and his classmates go for a field trip to Deadman Wonderland. It is an amusement park where prisoners or convicts perform stunts for visitors for their entertainment.
However, things change suddenly when a bloodied man appears in the classroom and starts eliminating all of Ganta's classmates except for him. Police then narrow down Ganta as the main suspect and now Ganta has to survive the Deadman Wonderland by winning the event that is chosen for him to get the antidote for the poison injected inside him by the prison outfit. In the process, he also has to look for the reason why he was framed for this punishment.
Beserk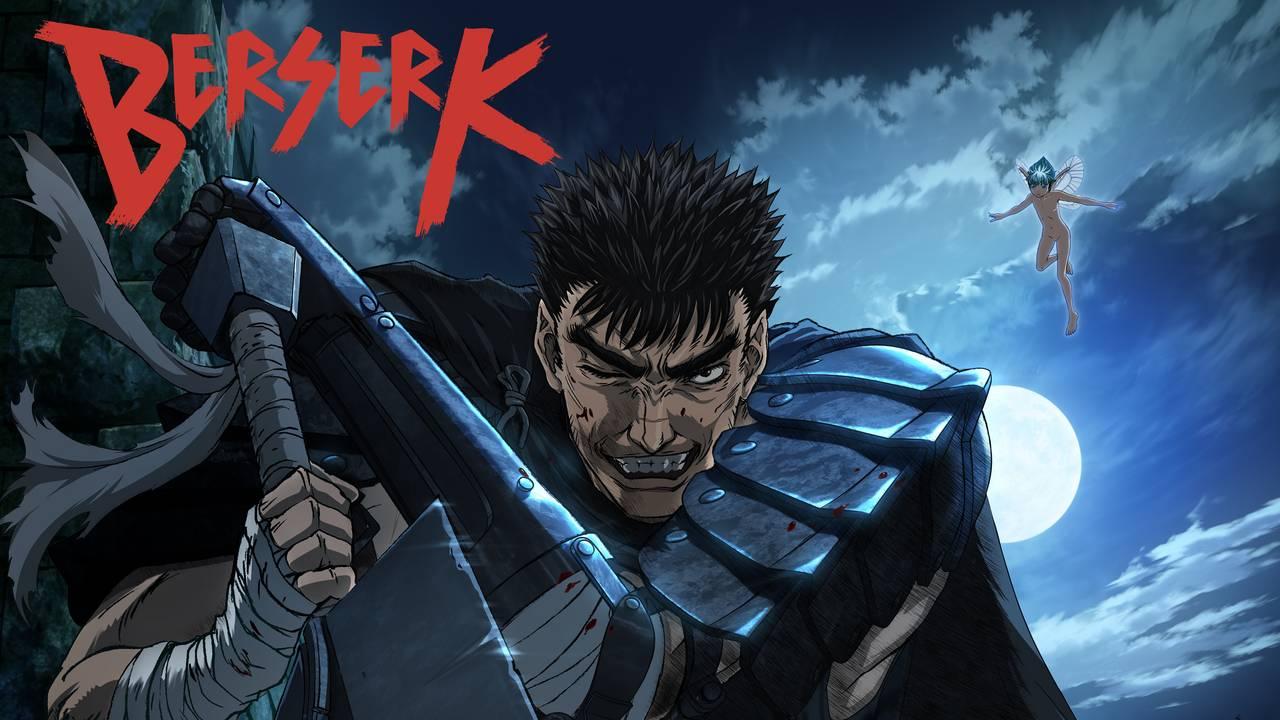 Beserk is another one of the violent anime series for which you are looking for. The first one came out back in 1997 and the latest one came out in 2016. And it is advised that you watch the 1997 series first before the 2016 one as the latter is a sequel to the former. Beserk anime is filled with violence, and the main character Guts is a mercenary. He teams up with a group called "Band of the Hawk" to seek revenge on the town's ruler.
The evil ruler, just to attract Guts, starts killing people and burns the whole town down for a one on one fight with Guts. The story shows how Guts survives in a band of mercenaries and becomes one. The storyline is gripping as it shows Guts' survival quest riddled with misfortunes, left just with a sword and massive strength.
Corpse Party: Tortured Souls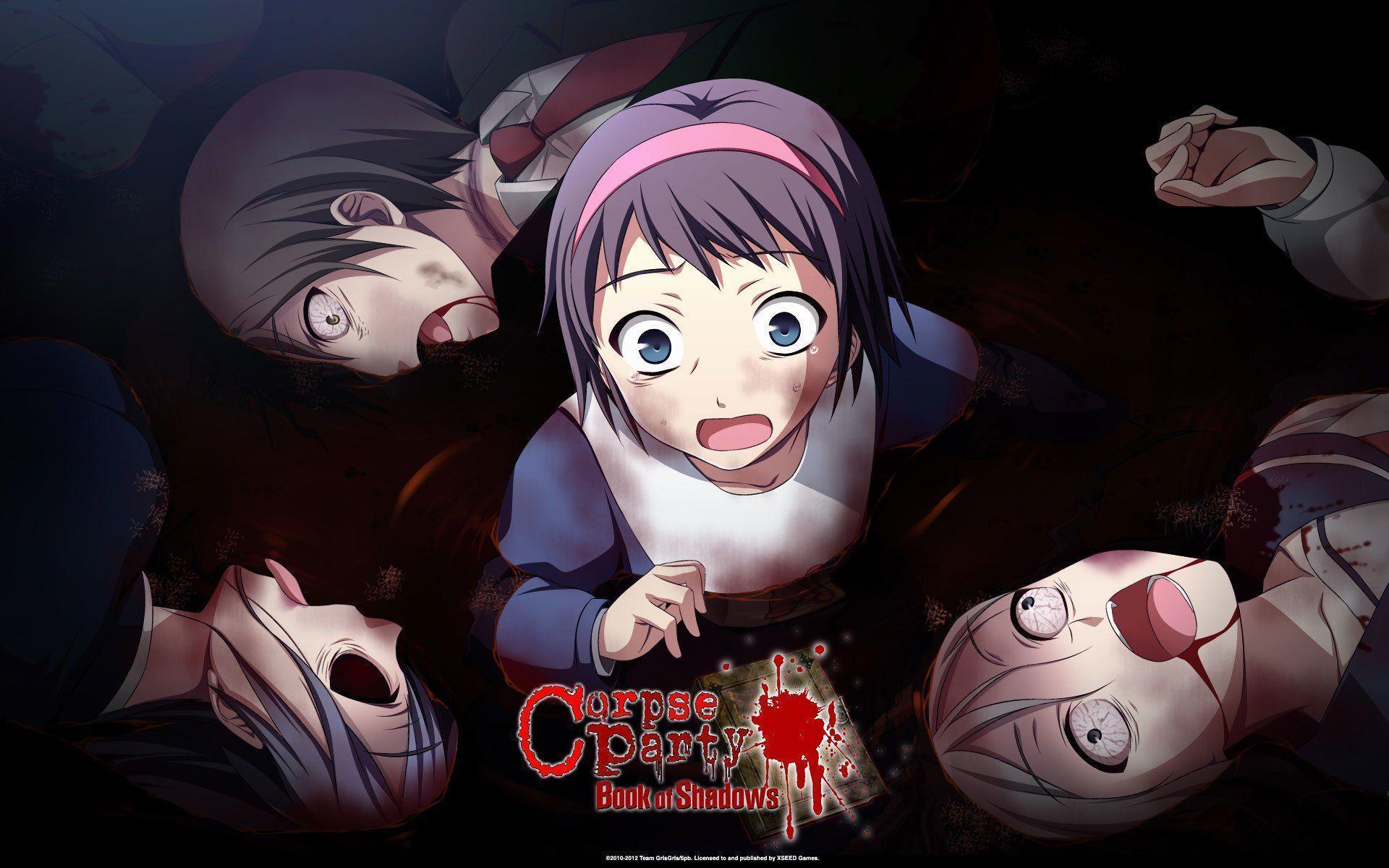 Corpse Party is an anime adaptation of the RPG game of the year 1996 of the same name. If you are a fan of the horror genre then this anime will definitely keep you on the edge of your seats. Corpse Party takes violence to the next level as it includes psychological torture. The story revolves around nine students who gather around a fire in their class at night to recite ghost stories.
Carried away with their emotions, these students then perform a ritual that leads them into another dimension, in a haunted elementary school. This school is filled with ghosts and demons and they are out for blood. Corpse Party is 4 episodes long and it takes you on a journey of nine students finding themselves fighting against their biggest fear, death.
Blood-C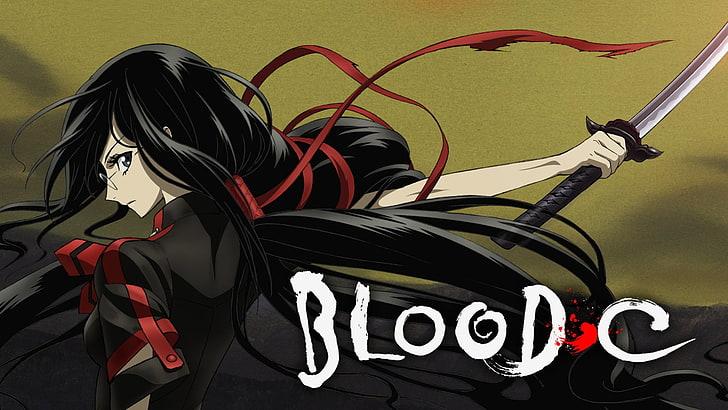 Blood-C is the second anime series under the "Blood" series. However, just like its other outing, Blood-C also follows the story of high school student Saya Kisaragi, who has a burden on her shoulders. By the day, Saya is your average and normal high school student, but by the night, she turns into a demon slayer that protects her small village from all the monsters that attack the place.
The incoming monsters also take Saya back into memory lane, which is filled with flashbacks and lets her regain her lost memories. A dog comes to her and asks whom did she promised to protect everyone, failing to answer, the story then unfolds. The plot is nice and gripping, and it also is full of bloodshed, if you like it.
Hellsing Ultimate
Yes! Hellsing Ultimate sounds familiar to the American film Van Helsing. And just like the latter, Hellsing Ultimate comes with vampires and other supernatural beings, comparatively more. With vampires, blood, guts getting splattered all over is a common thing and if you like this genre, this anime is worth your time. The story revolves around Hellsing OVA, which is a secret branch of the British government's Hellsing Organization.
This branch is meant to protect its citizens from supernatural beings. The main aim of this Hellsing OVA is to keep away and kill the old enemy of the state, Alucard, who, along with all supernatural powers, also has 2 semi-automatic hand cannons. Hellsing Ultimate runs over in 10 episodes and is a nice gore anime series.
If you've any thoughts on Best Bloody Gore Anime that will Haunt you, then feel free to drop in below comment box. Also, please subscribe to our DigitBin YouTube channel for videos tutorials. Cheers!