Looking for some sites to download and watch free Anime movies and TV shows, then you are at the right place. Anime has become synonymous to Japanese Animation. But the term itself means all kinds of Animation in the context of the Japanese cartoon industry. Anime movies and TV shows are very popular across the globe. Japanese animation has a cult following among the masses. The Anime shows have a wonderful blend of culture, abstract life, technology, and is presented in a very fascinating way of storytelling. The themes and colorful presentation make the Anime content very appealing stuff to watch.
The Internet is on Crackdown to remove the websites which stream Movies and TV shows for free without any licensing. Watching illegal downloads that do not have any authorization is a crime and you may end up in jail. But there are a good number of online Websites which let you download and watch Movies for Free without any legal complications. Such sites either have digital rights to the movies or they just scan the internet for any freely available independent movies.
Many online streaming sites on the internet are deceiving in nature and they just try to inject malware into your device. The sites which are not reliable sources like Google Movies or Amazon Prime could be potentially harmful and malicious for your device and also to you as they can harass the privacy.
Best Free Anime Streaming Sites
Here are the Best Sites to Stream & Watch Free & Legal Anime Online
1. Crunchyroll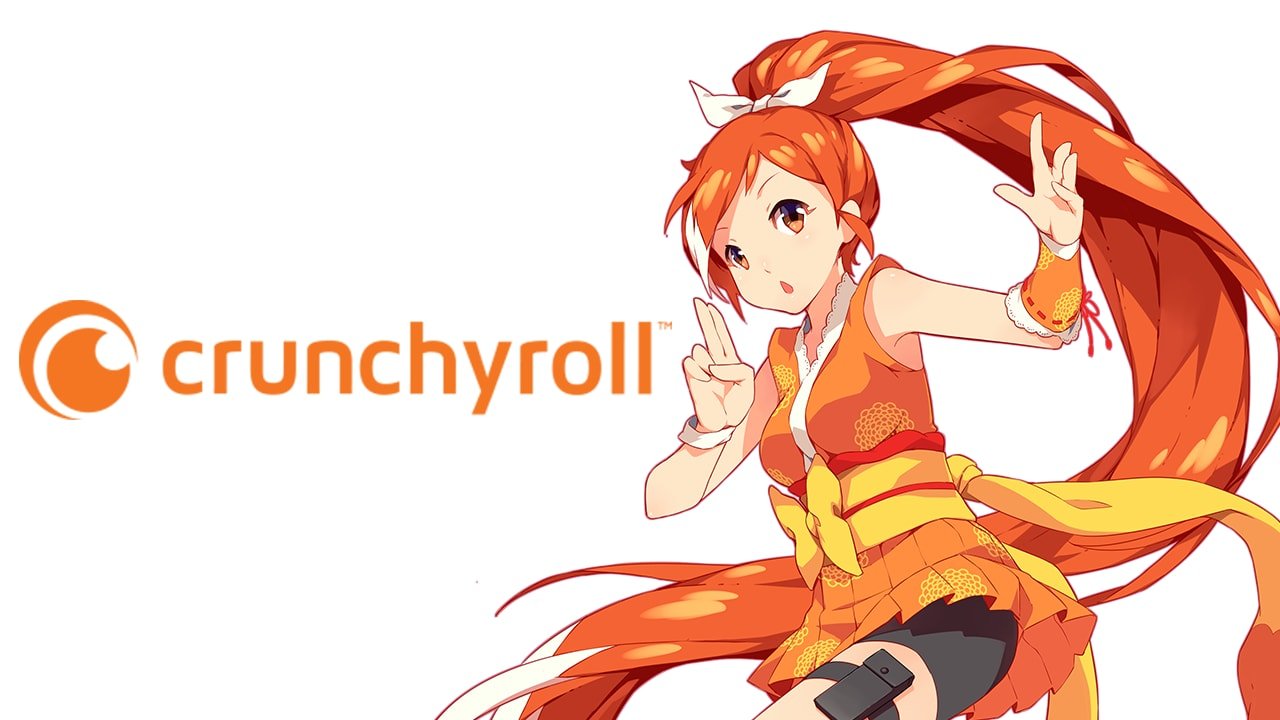 The Crunchyroll is a popular anime site with over 50 million monthly visits which majorly focuses on east-Asian content primarily on Anime, Manga Series, Music and Shows. The Crunchyroll is the one-stop destination for all the Anime Lovers and is much recommended as it is safe and legal. A legal and simple way to stream all your favourite animation. The service has rights to popular Anime Series like Naruto, Dragon Ball, Titan, Ace of the Diamond, Bleach etc. Though all the content is not free, you get a free trial to access the shows and programs.
The Content Provider uses a freemium model. That means they offer anime for free at a lower definition and with advertisements. Latest episodes or ongoing shows can't be accessed for free unless you wait for a week. The site is solely made for all the anime lovers to enjoy the Japanese content.
Goods About Crunchyroll
Best Place for Anime Lovers
East-Asian Movies and TV Shows
Popular Anime and Manga Series
Bads About Crunchyroll
Episodes delay by a week for Free users
Irritating Ads
Website design is poor
Need VPN if content blocked in your country
2. Solarmovie
SolarMovies is another similar site which lets you watch movies and TV shows for free in HD by means of torrents and pirated stuff. SolarMovies hosts a number of shows from the UK, USA and from all across the globe. I checked for Japanese Anime on the site and for my surprise, I was able to get all the popular Anime movies and TV Shows with English Dubs. The content may take some time to load but once it starts you can enjoy some uncluttered watch experience. The service along with programs also offers all the content from on-demand services Amazon, Hulu, Netflix, etc. The site has a very clean interface with quick navigation and simple UI.
Goods About SolarMovie
HD Support
Subtitle Support
Almost all Japanese anime
English Dubs
Less Annoying Ads
Bads About SolarMovie
Torrent Streams
May Need VPN
Country Restricted
3. Sony Crackle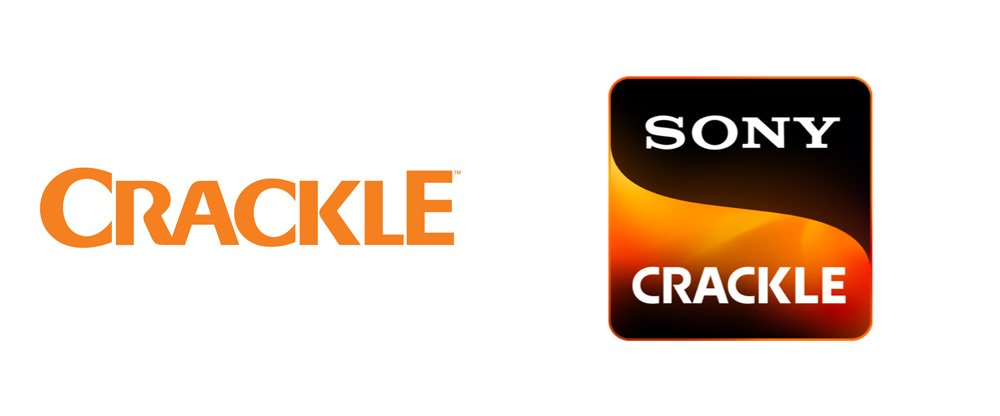 The Crackle by Sony is a free online service available across 20+ countries which let you stream TV Shows and Movies online. Being a Sony Entertainment product you can expect a large number of anime movies and shows from Sony Pictures. Sony Crackle has a bouquet of movies and has partnered with the number of big production houses. Since you can stream the films for free without any subscription, the service supports itself by running short pre-roll and mid-roll Ads every now and then. Given its wide range of movies and the trust of Sony, this site is surely one which you should try.
The Sony Crackle offers shows like Blood+, Kurozuku, Gurren Lagaan, Ghost Slayer of Ayashi, Magi, Vipers Creed and other popular series and movies for free.
The Sony has partnered with a number of production houses like 20th Century Fox, MGM, Lionsgate, Funimation, WB, Walt Disney Company, Paramount Pictures, Village Roadshow Entertainment etc. The video library is huge and features content in good quality even if opt to watch it on big screens.
Read: 25 Best Apps to Watch Movies for Free on Android
Goods About Sony Crackle
Popular Anime Shows
Subtitle and Dubbing Support
Good Quality Video Play
Simple Interface
Dedicated Mobile App
Bad About Sony Crackle
Frequent Ads
Not Available Globally
4. Tubi TV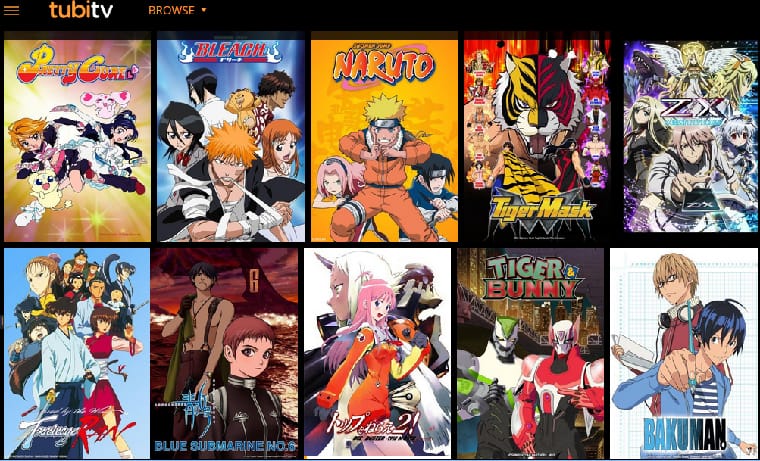 This free service is available globally and houses a bunch of movies and TV shows which is difficult for you to find elsewhere. You can watch Japanese Anime either subtitled or dubbed on Tubi TV. The Tubi offers shows like Sola, Angel Sanctuary, Yukikaze etc.  The Tubi is regularly updated with anime movies and shows. With a library now surpassing 50,000 titles, second only to Netflix, Tubi TV is the best source of Movies and TV Shows. The site hosts a number of anime Movies and TV Shows for all the age groups and that too without any subscription. But as a necessity, it runs on Ads.
Goods About Tubi TV
Subtitle Support and Dubbed Animes
Less Frequency of Ads as Compared to Crackle
Popular Movies for Free
Bads About Tubi TV
Some movies are for rent
Ads throughout the film
5. KissAnime
If you are familiar with the Anime world than KissAnime is not a new term for you. KissAnime is one of the oldest and most popular Japanese cartoon site offering free movies and manga series for free. It is not an authorised streaming service hence you can expect all the latest and old Anime for free. If an Anime has a sub or dub than KissAnime won't disappoint you with a plain Japanese version. KissAnime releases the movie or a show soon after it is broadcasted. Most of the content is in HD quality and there are multiple players and servers to choose from. KissAnime is strongly recommended if you wish to watch free Anime without any account or subscription.
Goods About KissAnime
Free Anime Streaming
Latest content
Download Free Anime
Subs and Dubs if available
Unlimited Movies and Shows
No Account
Free Anime Download
Bads About KissAnime
The site may be banned
Few links may not work
Needs VPN
6. Viewster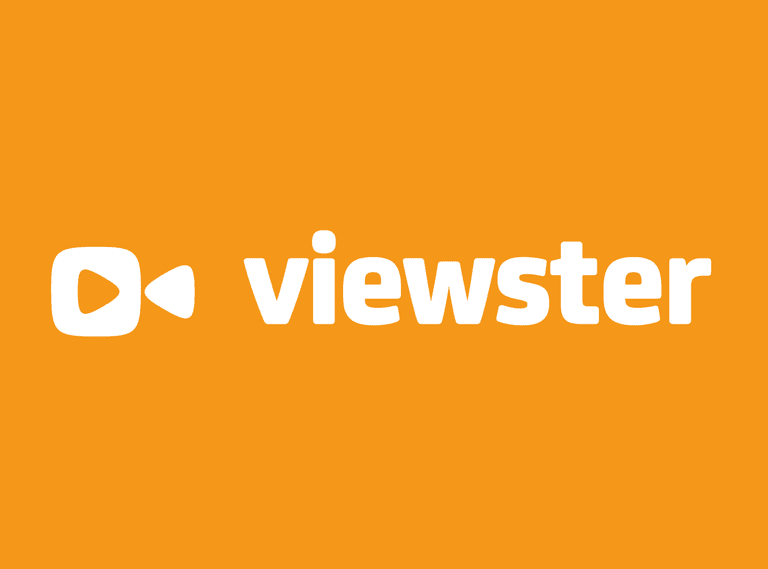 A legal and legit site to watch movies and TV shows. The App is the best place to stream and download Anime, TV shows, movies, documentaries, comedy, and more programs. The quality of the streams are decent and at times change dramatically based on internet speeds, so it is not recommended to be cast on the big screen if you have unstable internet. The site has a very smooth and clean interface, you can directly jumpstart watching content even without any registration. As the service is free, it is supported by the Ads which are not much irritating. But the only thing which could act as a setback is some poor video quality as compared to its freemium competitors Snagflims and Sony Crackle.
Goods About Viewster
No sign-up required.
Large Bouquet of Anime Movies and Shows
Clean User Interface, search and  watch history
All the movies and shows for free.
Parental control options.
Bads About Viewster
Video Play Issues on Poor Internet
No subtitle support on few titles
Long Ads
7. Hulu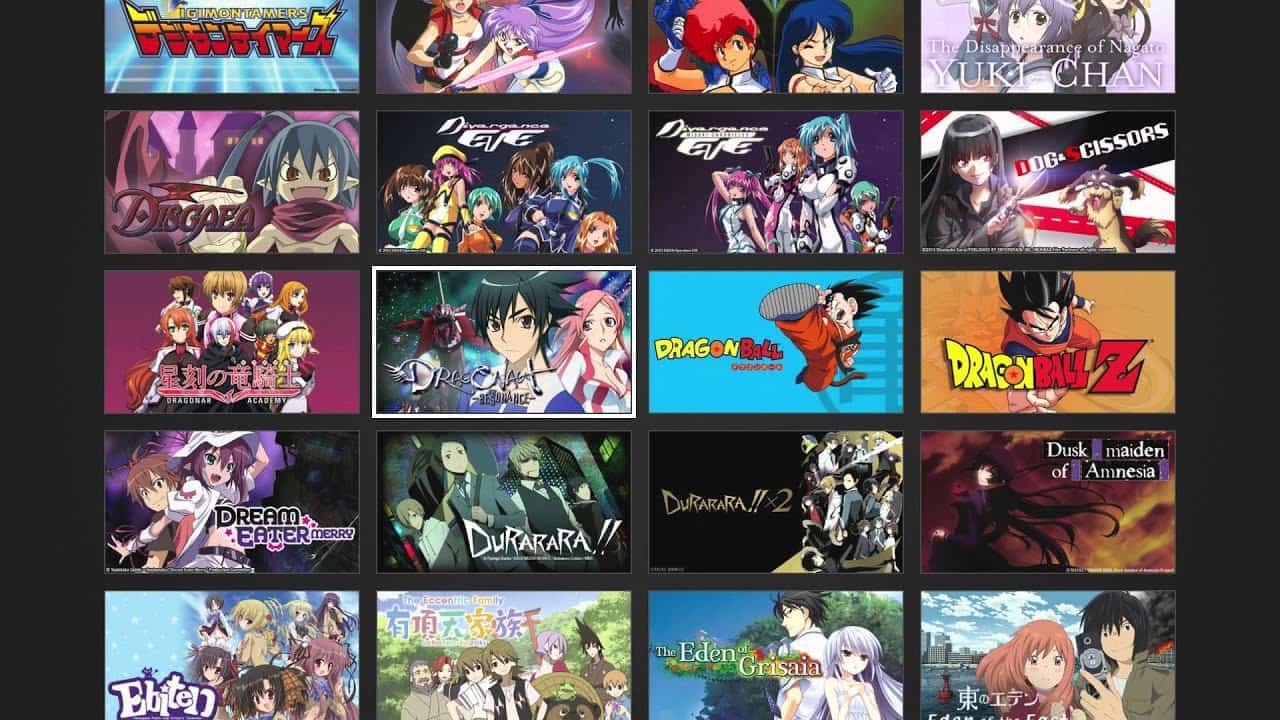 The Hulu is a subscription-based online streaming platform. Hulu has over 500 Anime titles under its hood. It partnered with Yahoo to show the Anime for free but the service is decommissioned in June 2019. Some of the popular Animes available on Hulu are My Hero Academia, Black Clover, Girls Und Panzer, Your Lie in April, Death Note, Blood-C and more.
It works as a hybrid of Sling TV and Netflix, offering both TV Shows as well as Live TV to its users. You can opt-out to pay and watch limited content for free which includes more than 150 movies and TV Shows. The content and presentation of the site vary with the cost, low price will offer you content with Ads while a high package offers Live TV with no Ads. Hulu Pricing starts at $5.99.  Though you may find the cost on a higher side, it's worth a buy.
Goods About Hulu
500 Anime Shows
Subtitled and/or Dubbed
HD Streaming
Dedicated Mobile Apps
Bads About Hulu
Premium Content needs Subscription
Video Ads
8. Netflix
You would be leaving in the stone age if you have not heard about Netflix. Netflix is the best place to binge-watch shows, watch movies and other highly rated programs. The service hosts most of the popular TV shows along with classics, animations, animes, movies, documentaries and its own originals. If you are seriously looking for some high-quality anime movies and series, Netflix is the destination to reach out. The platform offers popular series like Robotech, Kill La Kill, Violet Evergarden, Soul Eater etc and movies like Blame!, Miss Hokusai, Naruto and more. Netflix is paid service with Free Trial for one month. It may be called as the epitome of online entertainment given its reach and quality of content offered.
Goods About Netflix
Popular Anime Movies and Manga Series
No Ads
Support 1080p
Highly rated Shows and Documentaries
Bads About Netflix
The free 1st month followed by subscription
Supports limited devices with an account
No manual video quality settings
9. Funimation
The Funimation streaming service has an impressive collection of anime series and feature-length films, including many hard-to-find titles. Funimation offers curated content with dubs and subs. You get plenty of shows for free with Advertisements and for a few premium Shows, you need to subscribe to the service. Funimation is owned by Sony, so you can expect all the Sony-owned Anime to be available on the platform. Currently, the simulcast lineup consists of D.Gray-Man, The Disastrous Life of Saiki K, Izetta: The Last Witch, Puzzle and Dragons, and Tales of Zesiria the X. A Premium account on Funimation unlocks access to all of the service's nearly 400 TV shows and 80-odd feature-length films. You get all the popular series and content with a 14-day test trail which is easy to cancel.
Goods About Funimation
Large Library of Anime
Simple to Navigate and Clean UI
HD Quality with Subs and Dubs
Good for Dubs
Bads About Funimation
Free Account has less content
Pricing little high
Visit Funimation | Paid ($5.99/mo)
10. Amazon Prime Video
Prime Video by Amazon is an On-Demand subscription service. The Prime Video bagged rights to movies from some of the biggest production houses worldwide. Prime Video is also a very good source of Anime, the Prime Video offers some of the top Japanese content few of them include, Made In Abyss, Kabaneri Of The Iron Fortress, Inuyashiki, Grimoire Of Zero and many more shows. Amazon Prime serves worldwide and holds country-specific rights to some of the premium local content and movies. Prime offers the option to set video quality and customise captions. If you are looking for regular anime movies and original TV shows than Prime is the best option to go for which cost $12.99/month
Goods About Prime
Regularly Updated Latest Movies
Video quality and caption settings
A large amount of local content
Bads About Prime
No Free Trial
Need Subscription
Visit Prime | Paid ($12,99/m0)
11. GoGoAnime
GoGoAnime can be dubbed as a free streaming nirvana which offers all the Anime Movies and TV Shows for free. As the service offers content without any licensing the site is blocked on a frequent basis but comes back by tweaking the URL. If you are seriously looking for a free anime streaming service without any limitations than GoGoAnime is the right choice. You get all the popular Animation for free without any account or pay. Just search for any show or movie and start watching the content without any restriction. If the site is not working or showing any error try a VPN service.
Goods About GoGoAnime
Free Anime
Latest Shows
Dubs and Subs
Simple to use
Bads About GoGoAnime
Some links may not work
Needs VPN
12. AnimeHeaven
AnimeHeaven is one of the fastest updated anime platforms. Though you may be greeted with some annoying video Ads, pop-ups and banner Ads, the pain is worth bearable. The AnimeHeaven is regularly updated with new Anime shows and movies pretty quickly. You get subs and dubs if available. Being an unauthorised streaming site you may need a proxy or VPN to access the content. The site is heavy in load, therefore, you may need a good browser. The site itself says it cannot load on mini browsers like Opera Mini and UC Mini.
Goods About AnimeHeaven
Simple UI
All Major and Popular Anime shows
Free without subscription
Subs and Dubs if available
Bads About AnimeHeaven
Needs a good Browser
Annoying Ads
May need a proxy or VPN
13. Chia-Anime
Chia-Anime is a free anime source with a mammoth library of Japanese content. The site is comparatively very clean given most of the free streaming sites are bombarded with Ads on every click. The platform is regularly updated with all the original Japanese Anime with Subs and Dubs if available. You will get all the popular Anime Movies and Series for free without any account and subscription. Chia-Anime is one of the oldest sites along with KissAnime offering Japanese Animation for free over decades.
Goods About Chia-Anime
Large Library
Excellent Video Player
Subs and Dubs
Fewer Ads
Bads About Chia-Anime
Subs not available on recent shows
14. Vudu
This is another popular content delivery platform. The best part of Vudu is it offers full-feature length Anime movies in 1080p making it a very right choice for HD streaming. Vudu categorises content into comedy, crime & suspense, action, family & kids, etc. While movies are available for rent. You can watch a number of free anime movies with Ad support. You need a User Account in order to watch movies at Vudu, even for the content which does not cost, but registration is totally free. Vudu offers some of the best programs and TV shows to watch out with a library of over 20000+ Programs.
Goods About Vudu
1080p Support
Chromecast Support
Free Anime Movies
Less and Short Ads
Bads About Vudu
Needs Registration (Free)
All Programs are not free
Ads Support
How to Download Anime from the Sites Above?
Some of the sites above do not allow the direct download. Therefore, you can try Video Downloader Apps like VidMate or InsTube to download movies from the sites listed. You just need to paste the URL of the movie in the downloader App or site. Video downloader Apps or Sites which supports video and music download will automatically detect the playable content and download it. You can even try some Chrome Extensions which help to download the embedded videos from a site.
Data Security and Privacy Concerns
The free streaming sites which are not the legal content providers are always on the critical due to data breach and privacy invasion issues. The cyber rouges are always in a search for innocent netizens who could fall prey. The use of free non-legal streaming services may also be a crime in your region due to litigations imposed by law.
How to Be Safe?
Some of the sites listed above have a lot of programming with copyright infringement under its hood, you may be under the scanner by your government for streaming the content which is not bided by the law. But looking at the nature of the sites, there may be very few who could resist themselves from using. You can stream safely by using a VPN service. There are a number of VPN Apps and services covering all types of devices.
What is a VPN?
VPN is a type of online services which hides your data by sending your web usage to another secure location. It forms a secure tunnel to provide end-to-end protection. Therefore, your ISP will not know what you're up to. In other words, it sends your data to a 3rd party country, making it difficult for the service provider to determine the internet behaviour of the user.
Miscellaneous Details
If you wish to use the sites anonymously then you can try any VPN services like HolaVPN which is available on Chrome Store.
In case any of the streams show any error or issues while loading then also you can try any proxy servers like VPN to stream the content.
If the app is not working or causing some issues then I recommend you to Clear Data & Cache of the Chrome to fix it.
Note & Conclusion: The sites listed above not only allows you to watch Anime Movies and Manga Series but also lets you download them. Anime content is always a very popular niche and has a huge mass of fans. If you are willing to enjoy the same than the websites above would be a great fit.
I hope the post was helpful. Do comment below for any assistance or support if needed. Also, let me know if you are facing any issues with the download link.
If you've any thoughts on Best Sites to Watch Anime Movies and Series Online Legally, then feel free to drop in below comment box. Also, please subscribe to our DigitBin YouTube channel for videos tutorials. Cheers!