Android is home to millions of games. With powerful graphic processors and chipset units, mobile phones have become a new den for gamers. Games which are paid on consoles or PCs are generally free on mobile. This makes it a very favorable platform for playing games. Most of the games are solely developed for mobile, while many games are developed as the mobile version alternative to console games like PvZ, PUBG, League of Legends, NFS MW, and more.
Playing these games on the computer PC would make gaming more fun giving PC controls are more comfortable to be controlled. If you wish to play Android games on a PC, then you can by means of an Android Emulator. Emulators are great software tools that help the Android system work on Windows or Mac computers. Today DigitBin will list the Best Android Emulators on PC for Gaming.
Best Gaming Android Emulator for PC
Here are the Best Android Emulators for Playing Android Games on Windows and Mac PC.
1. MEmu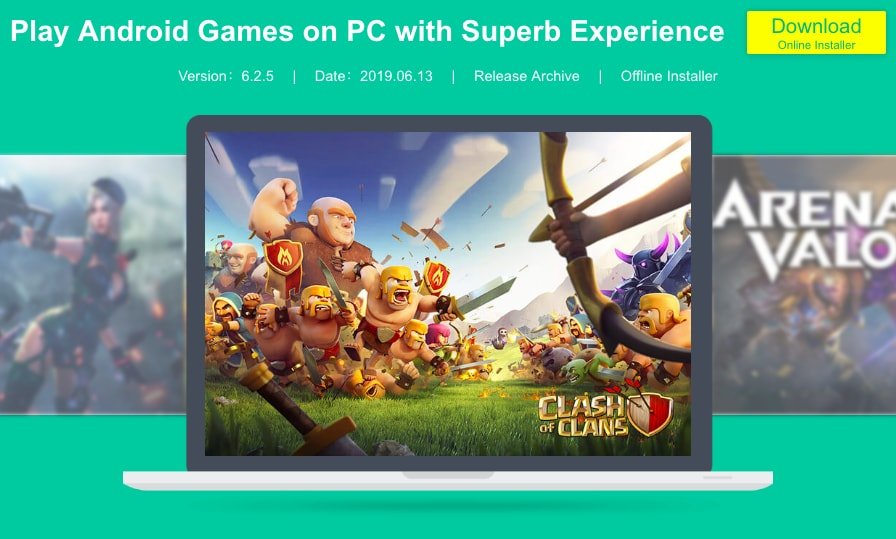 MEmu is developed with only one motive gaming. The emulator can enable virtualization for your PC, and it also gives great performance for integrated and dedicated graphics. The best thing about the emulator is it is compatible with Intel, Nvidia, and AMD-powered Windows.
You can either download games from Google Play Store on the MEmu or install APK and OBB files. The interface of the emulator is very neat, and you won't face any issues while using the app.
MEmu allows high keyboard mapping customization making it easy for gaming control on PC. The software helps in the deep integration of the mouse and keyboard to play the games smoothly. MEmu allows you to play high-end games like PUBG or COD on your Windows PC without any clutter.
2. Gameloop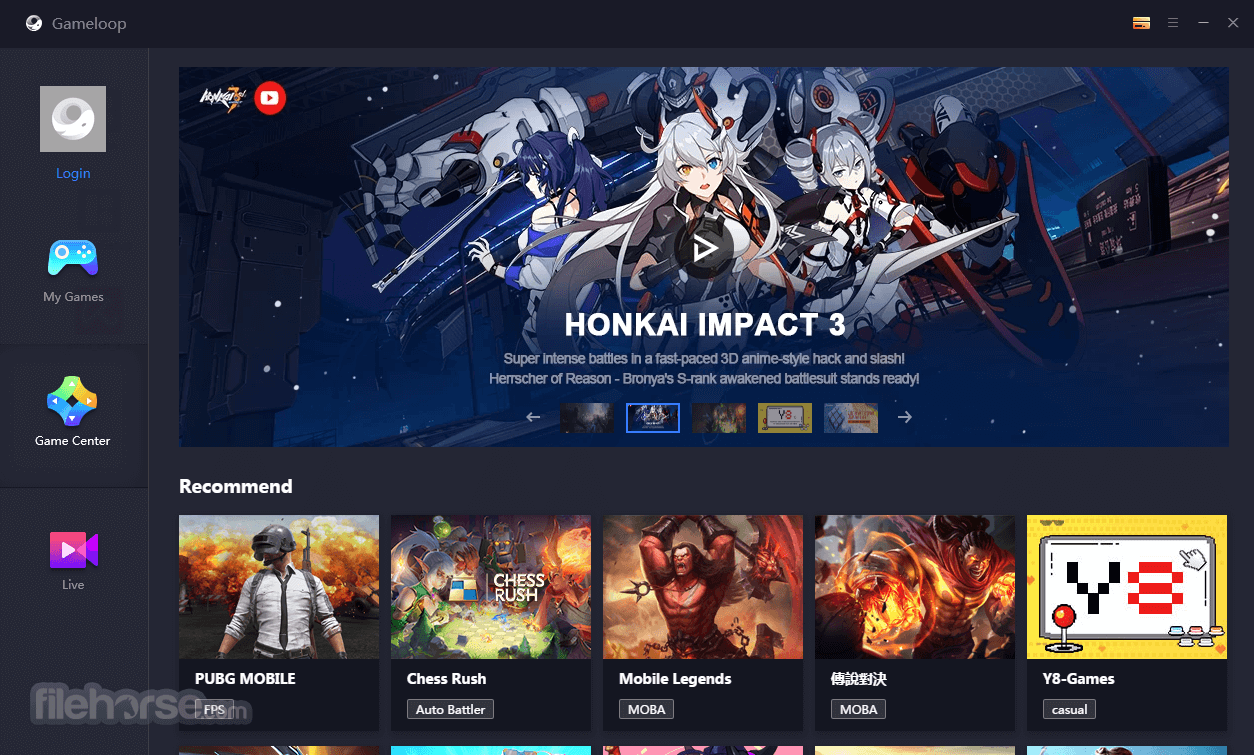 Gameloop by Tencent is a gaming buddy which is specifically developed for gaming. Unlike other Android emulators that allow you to download any game, Gameloop offers a number of games for you to play on the emulator. The interface is simple with settings, controls, installed Apps, and some more settings for improving the gaming experience.
There are over 30 games that you can play, like, PUBGM, CODM, Freefire, GTA 5, Fortnite, Apex Legends, League of Legends, Pokemon Go, and more. You can customize the controls to the level of your comfort for smooth play.
To amaze you further, the emulator is very small in size compared to its counterparts. Being a gaming software, it is optimized to run high graphics and high processor games on the PC without any issues. Gameloop offers some very minute keyboard mapping and cursor controls along with the mouse sensitivity and configuration, making TGB the best Android Gaming Emulator for PC.
3. Bluestacks
Introducing BlueStacks 4 - The Best Mobile Gaming Device
Bluestacks is one of the most popular Android emulators, which is not only popular among gamers but also among those who want to explore Android on PC. It is one of the more balanced emulators having the right mixture of power, graphics, and processing making it the most favorable Android Emulator for PC. It comes with a bunch of pre-installed apps and also Google Play Store.
The emulator is capable enough to play high-graphics games. Though it is preferable that your PC has good specs which are capable enough to handle the graphics. The software has an advanced keymapping and control system. You can manage key controls with the all-new game controls window.
The bad thing about the emulator is it comes with a lot of Ads, and you may be asked to disable your security features for the app to function. It is also pretty slow in loading, but given its power, it has to be the best emulator for Android gaming on PC.
Download Bluestacks | Windows and Mac
4. Nox Player
Nox Player is more inclined towards gaming. It consumes fewer resources on your system and performs smoothly even on a mid-spec computer. And it loads faster than Bluestacks with no Ads. Nox player is best in terms of usability and UI, but when it comes to performance, it is a little low. But if you have a system with powerful specs, then the Nox player is a perfect choice.
Nox can handle high FPS games without any clutter and supports keypads, gamepads, and scripts record. Though it may take some time for you to get acquainted with the controls, once you get along with it, Nox Player would turn out to be the best place to play Android Games on Windows or Mac.
Download Nox | Windows and Mac
5. PrimeOS
PrimeOS is not an emulator in itself but an Operating System that boots itself after creating a partition in the computer storage. The developers have brought in all the fundamental elements of the Android ecosystem to the OS like, along with Desktop characteristics like the start menu, taskbar, etc., giving a very fresh usage experience.
Being an OS, it integrates very well with the system hardware, thus giving an upper hand compared to the emulator system, which needs to be responsive according to the system. For gaming, there are some dedicated features like the Decapro key mapping tool, custom control settings, a dedicated gaming center to manage your games, CPU & GPU support tools, and more. The OS is capable of running all hardcore games smoothly due to its deep bond with the hardware.
Download PrimeOS | Windows and Mac
6. MuMu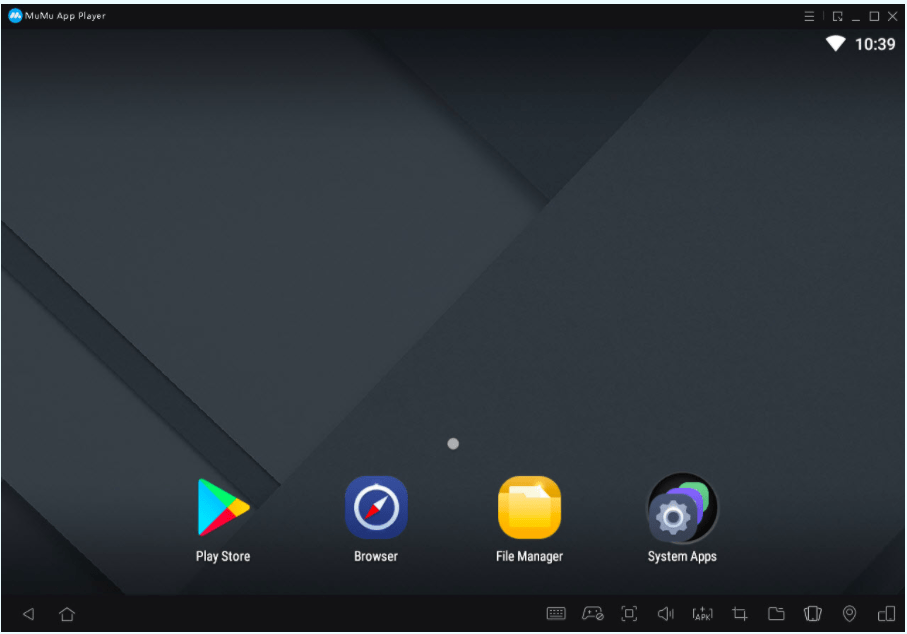 MuMu Player is an Android Gaming Emulator for PC developed by NetEase. You can control the game with a keypad, mouse, or gamepad. The Emulator is fairly new and comes with a bunch of features. The interface is pretty clean, and you can play games even on low-end devices.
The emulator only works on the Windows system and supports a number of high graphic games. You can customize settings, controls, and other options for more relatable gameplay. The installation file is small, but you will need the internet to download the additional package.
Download Mumu | Windows and Mac
7. LDPlayer
LDPlayer is an emulator designed for playing mobile games on Windows. LDPlayer can optimize your Android gaming experience on PC with useful gamer-oriented features on Intel or AMD-powered computers. It is based on Android Nougat and has some control panels to customize the settings to your needs.
Play games with keyboard and mouse. LD is compatible with various types of games offering smooth controls, and stable and efficient operations. You can run multiple games at a time without any process kill.
8. Remix OS Player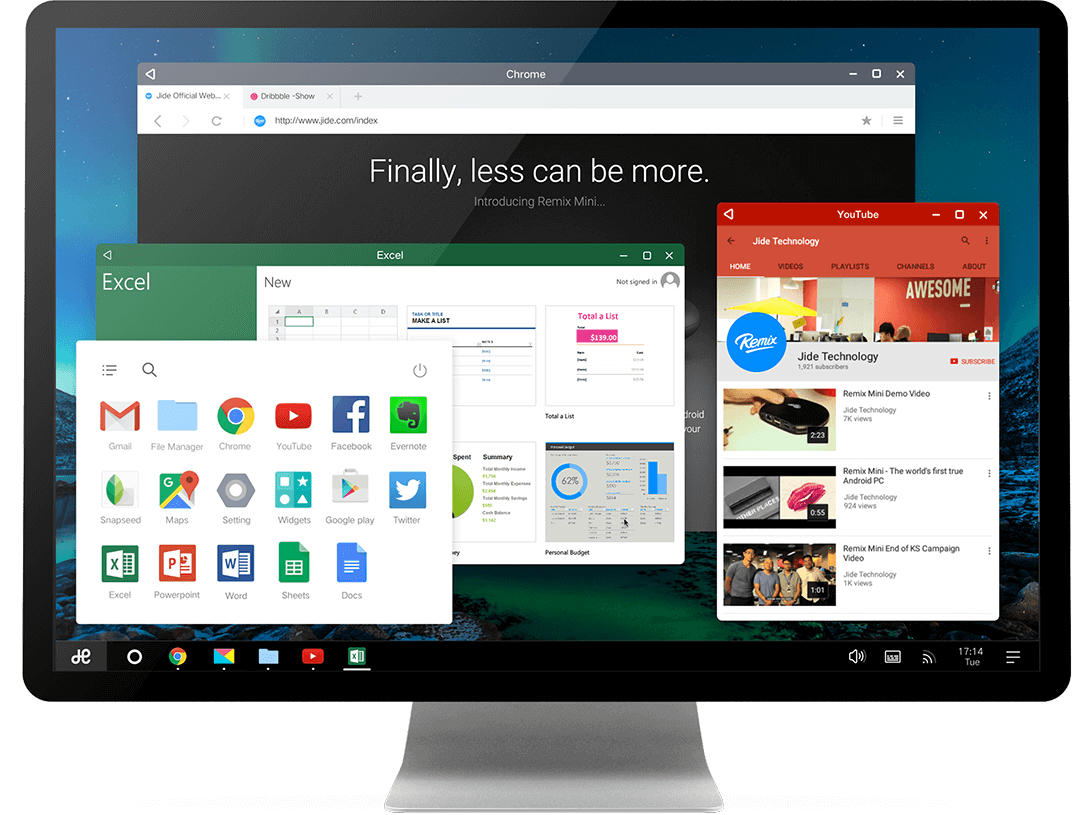 The developers potentially looked into improving the software more inclined toward gaming. Remix OS Player is heavily optimized for gaming. Specifically, you can map keyboard buttons and control the game to your very comfort. It is important to note that the emulator doesn't support AMD chipset and requires Virtualisation Technology enabled in your BIOS. The App has a very clean and fresh interface appealing to the users. The emulator has lots of customization options for gaming preferences letting the users make the most out of the Remix OS.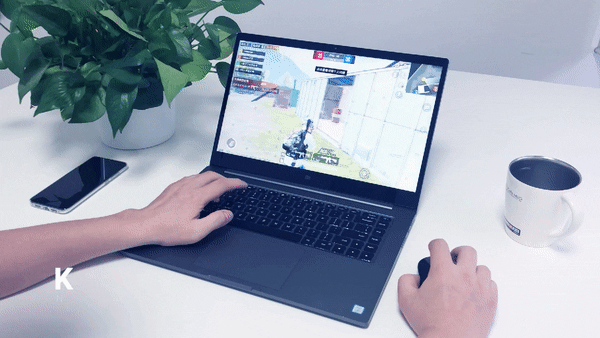 9. Android Studio Emulator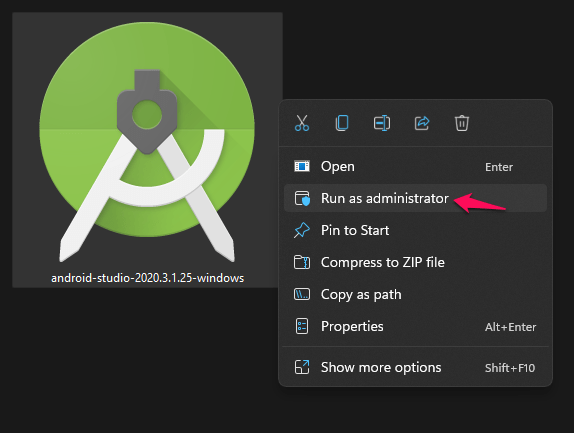 This IDE  needs no introduction, the application developers all around the world use Android Studio. There are a number of reasons to go for this application, the first being it is an official emulator by Google, so it comes with strong reliability and rich features. Also, you can use it for testing apps, testing your app on various Android device configurations: phones, tablets, Android Wear, Android TV devices, and high definition gaming experience, etc.
Conclusion: Android is home to millions of wonderful games to play. Most of the games are mobile native, but if you wish to play Android games on your Windows or Mac PC, then you can by means of an emulator. Look at some of the best Android emulators for PC solely for gaming.
If you've any thoughts on 10 Best Android PC Emulator for Gaming: Windows and Mac, then feel free to drop in below comment box. Also, please subscribe to our DigitBin YouTube channel for videos tutorials. Cheers!