With the launch of ChatGPT4, the AI chatbot has already touched new heights. GPT-4, as a standalone chatbot, consists of unbelievable access to information. More importantly, now that it can understand and interpret images and documents, we can only imagine its pace of development shortly. But besides GPT-4's built-in features, the plugins also add significant value to its development. Today, its plugins store contains more than 60 plugins, and these numbers are increasing rapidly.
As we talk about ChatGPT plugins, there are yet a lot of them that are not entirely functional. Some are either trash having no use, while others have compatibility issues, functional issues, or so. However, there are a few ChatGPT plugins that might change your entire user experience in a better way. So, if you are searching for the best free ChatGPT plugins, we have come to the perfect place. This article will look at some of the best plugins to use with GPT-4 to improve your overall experience.
Best Free ChatGPT Plugins
ChatGPT, which is basically an NLP-based chatbot, is mainly known for carrying out text-based conversations. However, with GPT-4, we now have the ability to interpret images as well. But thanks to ChatGPT plugins, the story doesn't end here.
In fact, these OpenAI and other third-party plugins are just a start to exploring the full potential of AI. They add certain essential functionalities to ChatGPT, making it accessible and useful to our daily life. Today, we are precisely going to look at some of the best free ChatGPT plugins that might change your life for the better.
1. Wolfram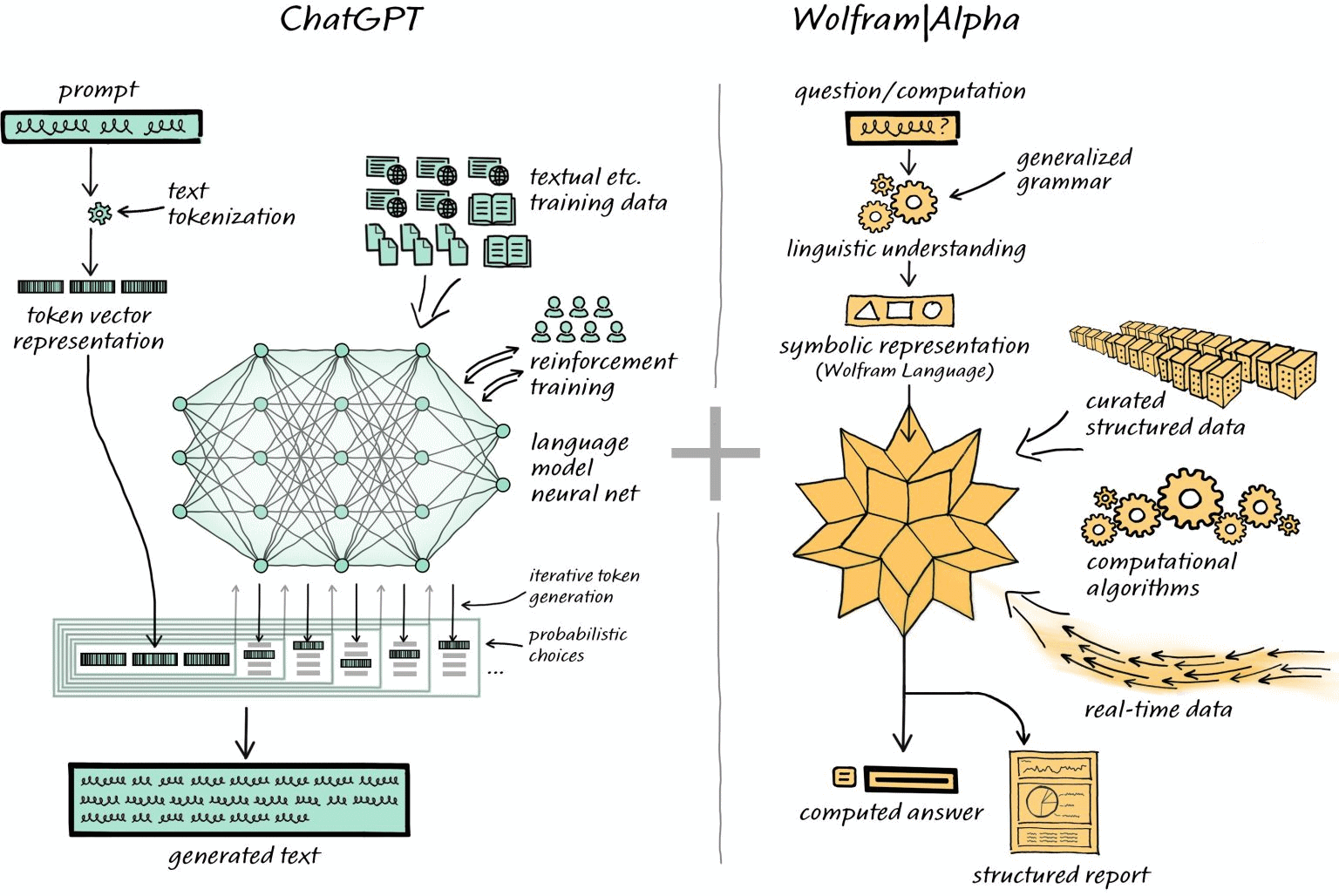 Other than playing with the abilities of such a powerful tool or simply using it for basic tasks, we could use it for solving some really complex problems. However, if you give it a complex task such as a math problem, GPT-4 might sometimes fail to generate the right answer. But thanks to Wolfram, you can now ask ChatGPT to solve tough questions for you just in seconds. This plugin is powered by advanced and very complex data, which is why it simply makes your GPT smarter.
Wolfram can give GPT access to real-time data. Not only that, it even gives access to highly enhanced mathematical abilities and much more. Since it is based on a massive dataset of authorized data, it increases the chances of generating an accurate response depending on your request. Not only it can solve those basic mathematical questions, but you can even ask it to create advanced stuff like audio spectrogram, autonomy, etc.
2. Prompt Perfect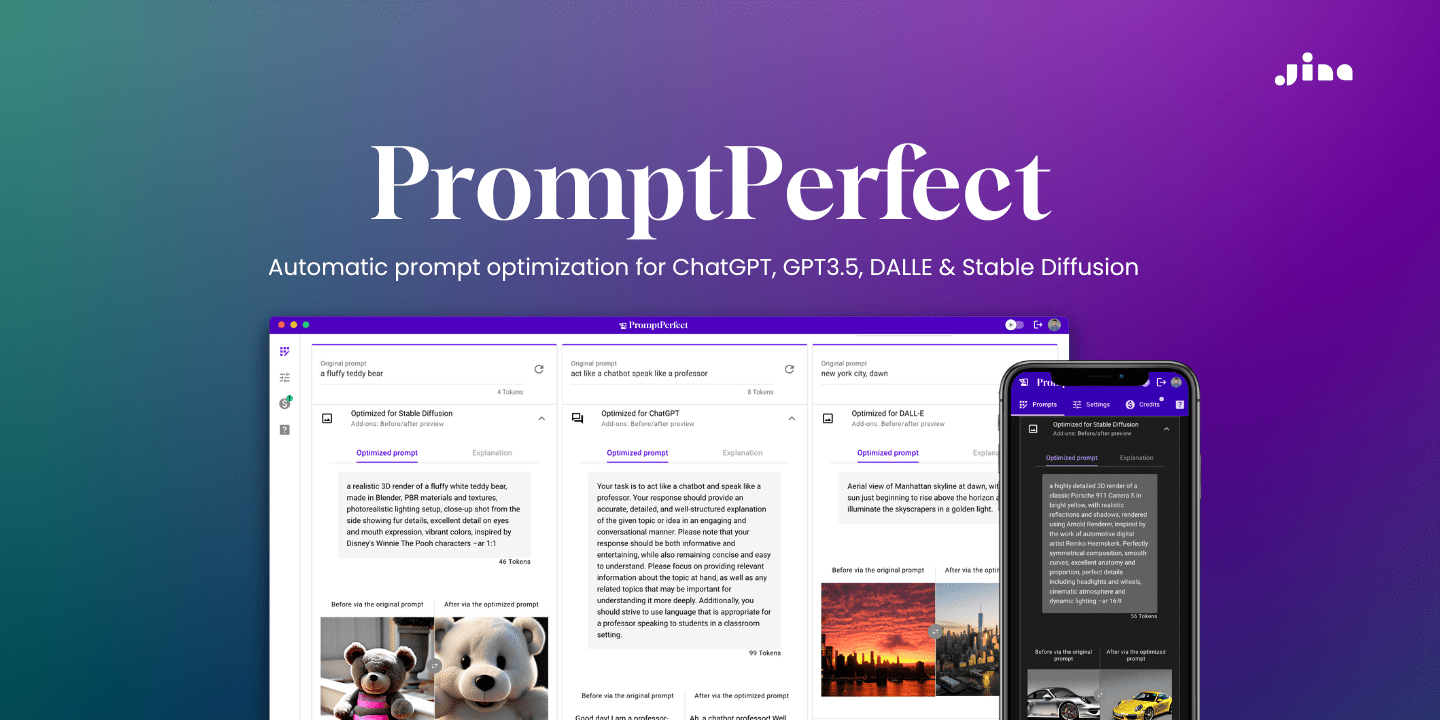 No matter how powerful or understanding ChatGPT really is, the one thing you need to know in order to make it answer accurately is to write the prompts perfectly. And undoubtedly, a lot of us still get stuck in expressing our requests while writing a prompt. Fortunately, with the Prompt Perfect plugin on our hands, we now do not need to worry about it at all.
Prompt Perfect is a ChatGPT plugin that helps us form our prompts in a well-organized manner. Once you have it installed, simply start your request with the word "Perfect" followed by your prompt. The plugin automatically detects and replaces your prompt with one clearly mentioning your requirements more detailedly. Remember, the more specific the prompt, the more accurate the response.
3. Zapier
Next, we have Zapier, another essential ChatGPT plugin. Zapier simply eliminates all your time-consuming work by extending the abilities of ChatGPT to other applications. It basically lets you interact with 5000+ applications like Gmail, Outlook, Google Sheets, Docx, etc, without needing to reach out to each platform separately. In other words, you can carry on with your work across multiple platforms directly from ChatGPT itself.
All you need to do is make an initial connection, and Zapier will take care of the rest. For instance, if you need to send an email to XYZ, you can simply write a prompt on ChatGPT saying, "Send an email to XYZ and tell them all the stocks for the next month has arrived." Rest, ChatGPT will generate an email with a proper subject based on your prompt and the same will be sent to the recipient automatically from your Gmail account. So, that surely sounds productive, isn't it?
4. ChatWithPDF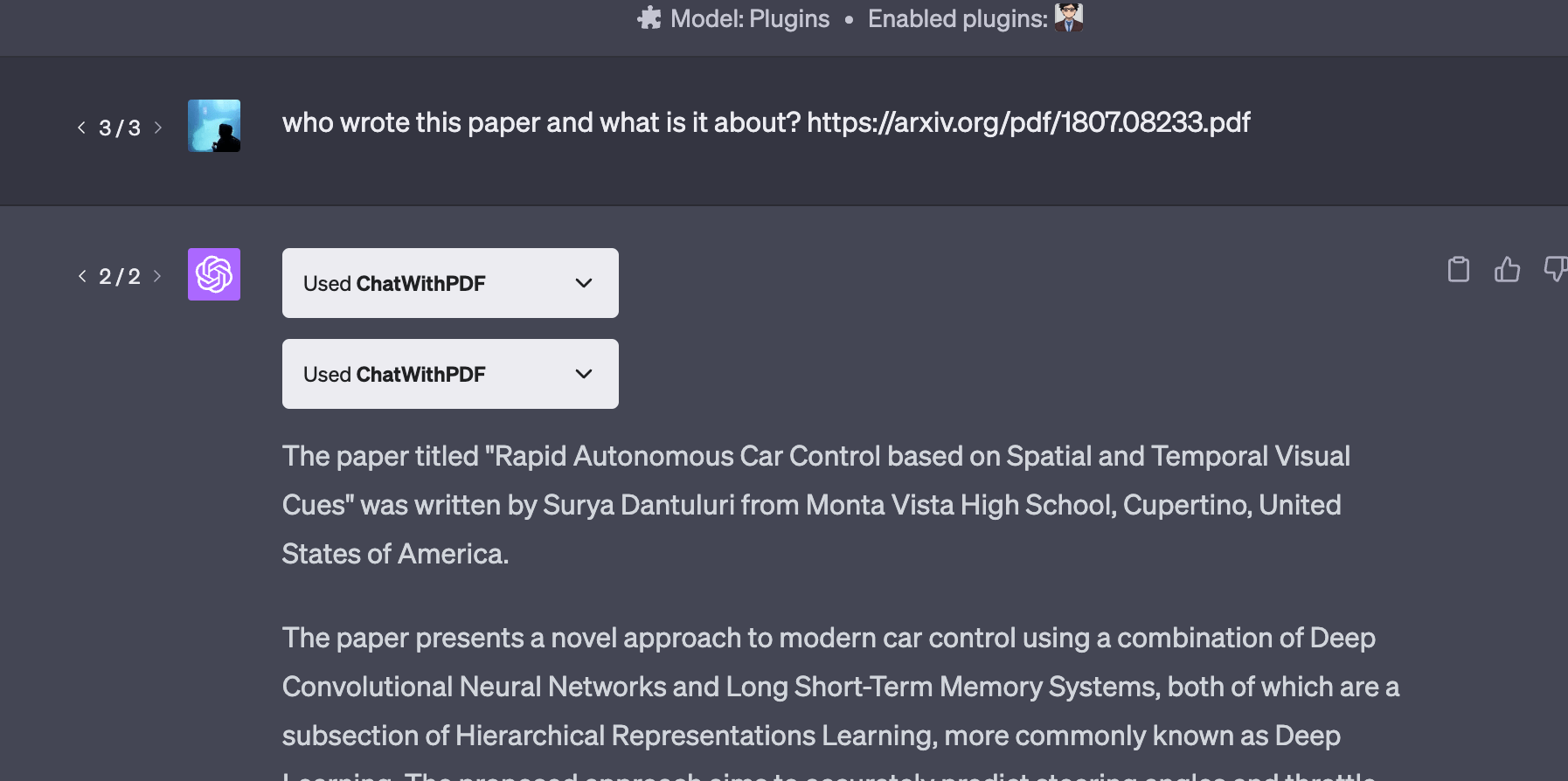 PDFs have almost become a source of extracting information. Whether it is your research work, project, or work/ study material, these materials are mostly available in Pdf formats. Not to mention, often pdf's uses languages that are quite typical to understand. Fortunately, with the chatWithPDF plugin, extracting and understanding their contents has become much easier.
Simply install the application, provide the PDF link to your ChatGPT prompt, and start asking your queries. ChatWithPDF will instantly extract all the information from the pdf. You can use it for multiple purposes. For instance, you can generate a whole summary of the pdf if you were having a hard time understanding the content, ask questions from a certain part rather than spending time finding the answers, and so on.
5. Kayak
Next, we have a useful plugin for travelers. As we know, travel planning has now become easy with ChatGPT's suggestion. However, in order to book flights, we needed to carry out our traditional search on Google for the best deals. But thanks to Kayak, we don't need to carry out such long research on the internet.
Kayak is a complete travel planner that helps you with travel recommendations and planning and even assists you with booking flights and accommodations. Once you are clear with your basic travel plan, destination, and time, you can head out to Kayak to help you book flights. At first, it will ask a few basic questions, and then it will come up with all the flights from your source to your destination. Besides, it will also suggest to you the best accommodations in your destination. You can see and compare for yourself before proceeding any further.
6. LinkReader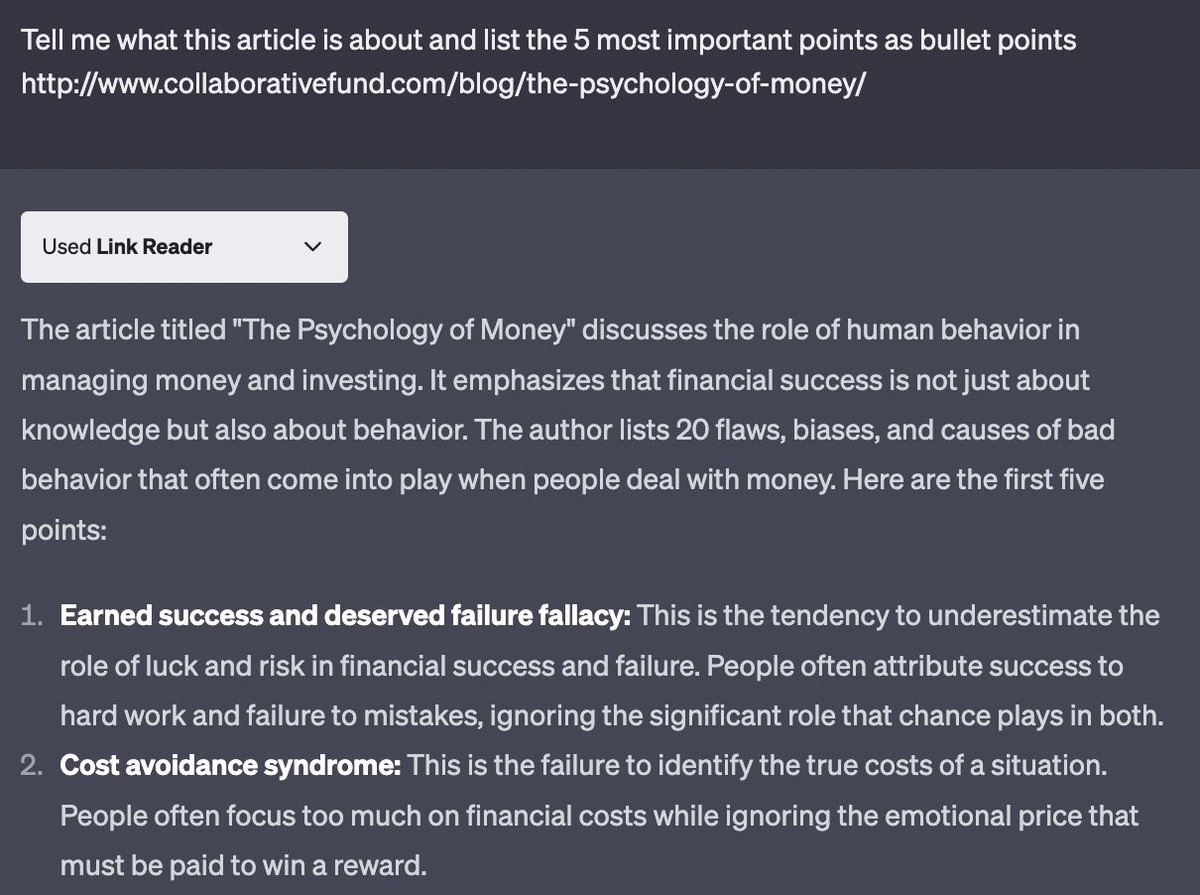 Consider it as the advanced version of ChatWithPDF. Unlike, ChatWithPDF, Link Reader can read out the contents from any type of link. No matter if it is a complete webpage, docs file, pdf, or whatever. Once you have installed the plugin, simply mention the link, and it will read the entire content of the file. However, it is limited to this only. Meaning apart from reading content, it won't do any good. However, if you combine it with a few other ChatGPT plugins, it might be a useful one.
Conclusion
Definitely, ChatGPPT plugins simply make our whole experience much better. Although there are some other great plugins in the store, we have mentioned the most essential names you might require daily. Not only do they offer you a better experience, but they also increase your productivity as well. So, let us know which one you find the most useful and interesting.
If you've any thoughts on 6 Best Free ChatGPT Plugins, then feel free to drop in below comment box. Also, please subscribe to our DigitBin YouTube channel for videos tutorials. Cheers!