5G is an upgraded data communication technology for wireless data transfer over mobile networks. It is the successor to 4G and comes with advanced internet speeds and low latency.
But Indian Telecom Operators generally do not offer the Speeds as promised on the books. Take, for example, the max 4G speeds can be as high as up to 100 Mbps and the average to be around 16-20 Mbps. But in India, the Average Speeds range from 7-11Mbps or sometimes even lower.
Taking that into consideration the 5G speeds will also be lower compared to the max 5G speed expectations.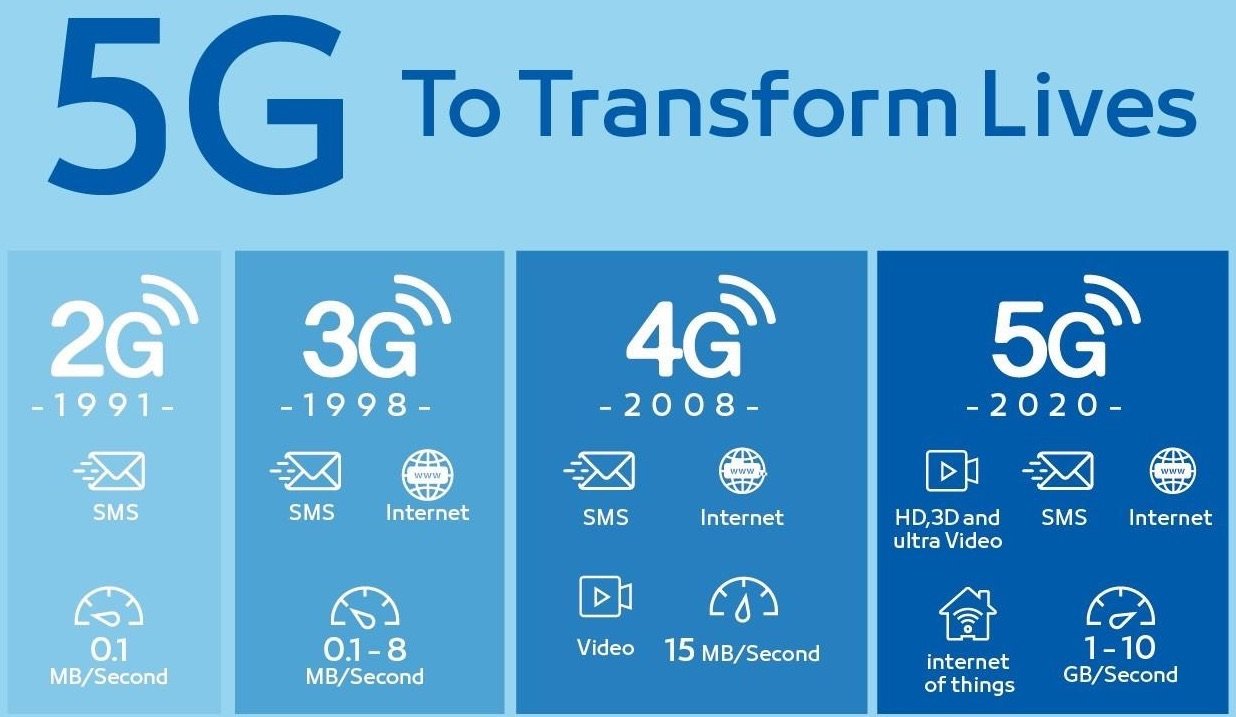 What are the 5G Bands for India?
The Telecom Regulatory Authority of India (TRAI) has recently auctioned the 3.3-3.6 GHz (275 MHz spectrum) band apart from a couple of others that were auctioned way back in 2016. In the near future, we might see the addition of 24.25 – 27.5 GHz band (i.e., 26 GHz Band) & 27.5-29.5 GHz band (i.e., 28 GHz Band), the 31.8-33.4 GHz, and the 37-43.5 GHz.
It is the 24.25 – 27.5 GHz band that is in most demand. However, there is yet to be a final wording from the DoT. Well, they haven't yet decided on the pricing of the coveted 26GHz spectrum. The reason why they (COAI) are more inclined to this band is due to the fact that this band stands more empowering than its counterpart (3.5 GHz). Furthermore, the latter has a limited capacity and hence might not be able to support all the required 5G services.
What 5G Speed to Expect in India?
The peak speeds of 5G can be as high as 1 Gbps but the average speeds are around 150-200 Mbps.
In India, you can expect the 5G Speeds of 100-150 Mbps.
This number is not on any historical data or a guess but based on the infrastructural arrangements for the 5G technology in the country.
Why Low 5G Speeds in India?
So, why does India have such low internet speeds compared to the world average? 
India has opted for just NSA or the Sub-6 GHz, so 5G speeds will be faster than the current 4G but will not be 'pure' 5G speeds. So what is NSA and why it gets you slow internet?
Non-Standalone Access (Sub-6 NSA) gives you basic 5G by using towers and equipment which are built upon the existing 4G core base. This gets you "better" speeds and "improved" reliability but is not true 5G.
On, another hand Standalone Access 5G (mmWave SA) gives you "real 5G". SA works entirely on a 5G core, which makes it super fast and extremely reliable being a pure 5G network system.
Examples of NSA and SA Networks
The UK has opted for NSA systems similar to India and is using the 4G base with 5G equipment to deliver 5G speeds up to 200 Mbps.
US has opted for a mix of both Sub-6 (NSA) – 'Basic 5G' and mmWave (SA) – 'True 5G' networks. So, users will experience faster speeds than 4G in some areas with NSA while fiber-like speeds in other areas due to mmWave technology.
Operators in South Korea have opted for a complete revamp and using 5G core with mmWave, and hence, 5G phone users out there are experiencing truly 5G speeds around 300-500 Mbps speeds.
Why Delay in Auctioning 5G Bands?
The reason for the 5G delay, up to an extent, could be attributed to the escalating cross border tension with China, as the Government is yet to decide whether or not it should provide the 5G spectrum to Chinese OEMs including ZTE and Huawei.
But a larger chunk of this delay is mostly being attributed to the pricing of these bands. According to COAI, the prices of the spectrums are way too much higher than what is set in the International countries. The latest 5G spectrum to be auctioned may in mid-2021.
Conclusion: With 5G yet to be released in the Indian market. Buzz is around on how much speed the 5G will give in India. I tried to dig in a few facts on the 5G bands and speeds.
If you've any thoughts on What 5G Internet Speed you May Get in India?, then feel free to drop in below comment box. Also, please subscribe to our DigitBin YouTube channel for videos tutorials. Cheers!