Tower Defense games were the first and most popular strategy games for mobile. These games once used to rule the market, and that is because they are easy to control and suitable to play on phones. However, their demand gradually decreased over the years. This downfall even caused many such games to completely wipe out of the industry.
But still today, the love for these tower defense games are not completely dead. As a result, several companies are still launching these games every year. And the competition is so high that it becomes difficult for us to choose from the best. So we thought about looking at some of the best tower defense games for Android.
Below we have mentioned both free and paid versions of these games that you would love to check out. Since there are so many of such games available on the internet, it is a tough decision to choose the perfect one. Based on the graphics, gameplay, storyline, and efficiency, we have mentioned the top 15 Tower Defense Games for Android.
Best Tower Defence Games
Here are the Best Free Tower Defence Games for Android to Gaurd your Objective.
1. Plants Vs. Zombies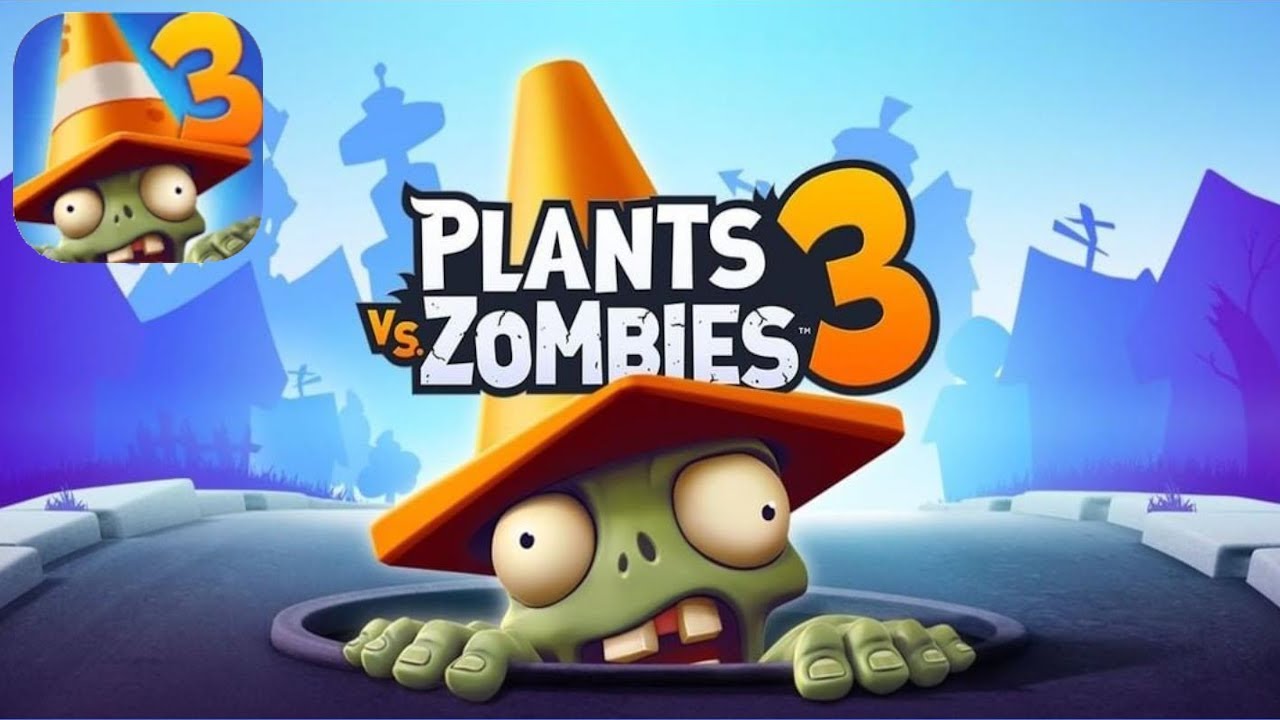 Plants Vs. Zombies is an award-winning casual tower defense game which appeals to all age audience. Thanks to its engaging gameplay and cool stuff. The game is a typical tower defense game with the mission to Plant the Plants with powers unique to each plant in the garden and kill the zombies approaching your house. If the Zombies enter the house the "Zombies will eat your brain". With every passing mission, you will get Plants with different powers capable to kill different Zombies.
If you are looking for a free tower defense game, then here's what you actually need. However, it might not have the looks of a normal classic tower defense game, but the system is similar. All you have to do is survive from troops of enemies by planting different plants that work like weapons. Additionally, it gets new items added, ensuring that players won't get bored of using similar weapons every time.
The game developed by EA and PopCap got an overwhelming response from gamers for its intuitive approach. Plants vs. Zombies was well received with positive reception from critics, garnering an aggregate score of 88/100 from Metacritic and 89.5% from GameRankings. The game works without any WiFi or Internet and the game progress is saved offline hence no worries regarding the connectivity.
2. Defenders 2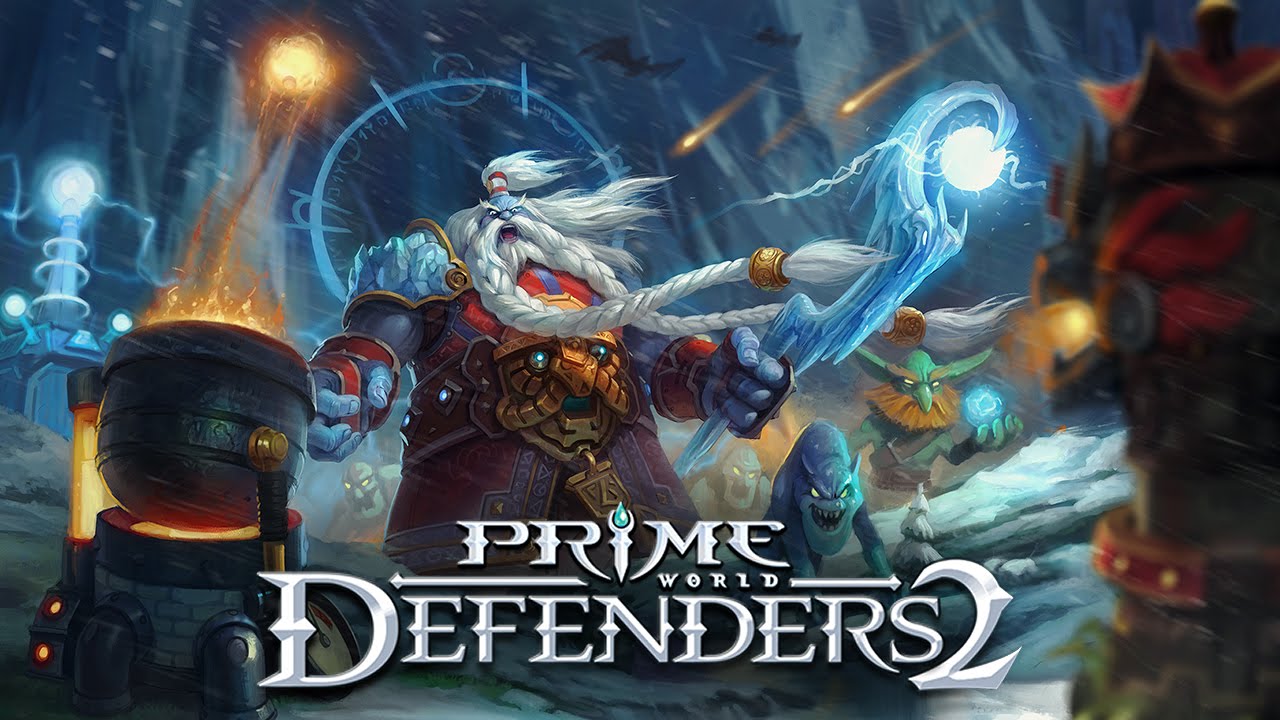 Defenders 2 is probably one of the most addictive Tower Defense game for Android. It is basically a hybrid of tower defense and card-collection, which makes it even more interesting. The initial experience is great as it provides you with good graphics and interesting gameplay.
They are able to slow, freeze or set your enemies on fire. Or even summon swarms of bees to torture poor creeps hard. However, you might get a little annoyed by the end as it simultaneously asks you to get the premium version. There are a total of 40 towers, 29 bosses, and 20 spells along with PVP.
3. Bloons TD 6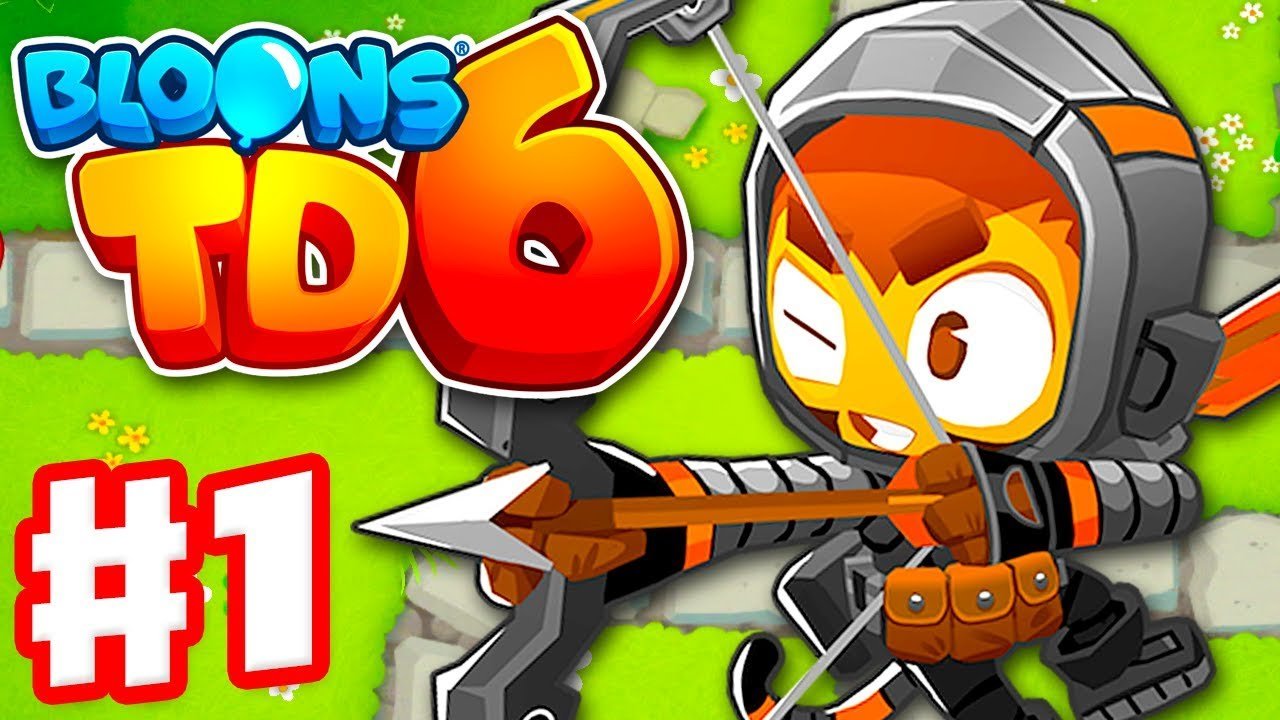 Blooms TD 6 is the new upgrade to Bloom's series, which is a very popular tower defense franchise. Launched back in 2018, the latest version includes tons of features like new gaming modes, offline support, upgrade paths, etc. Similar to the earlier versions, TD 6 also has monkey towers and pop balloons.
However, it now includes 3D objects as well, which are used to block monkeys' sights. The Bloons TD series launches astonishing Tower Defense games at affordable prices. 21 powerful monkey towers, including new BTD6 towers Druid and Alchemist and recently, added Mortar Monkey and Engineer Monkey
4. Kingdom Rush
Kingdom Rush Android Trailer (Official)
Among the most popular Tower Defense franchise, Kingdom Rush Series is another high demand name. The complete series has four different versions available that include Kingdom Rush, Kingdom Rush Frontiers, Kingdom Rush Origins, and Kingdom Rush Vengeance. All these games follow similar mechanics with few changes in each of them.
It still features the vintage classic tower defense system, which is quite impressive. You get armor, attackers, fighters and other powerful defenders to defeat and protect the objective. Also, you are given a number of lives per game which is equivalent to the number of attackers entering the cross line. If the number of attackers crossing the defense line is more than the lives, the game is over.
5. Last Shelter Survival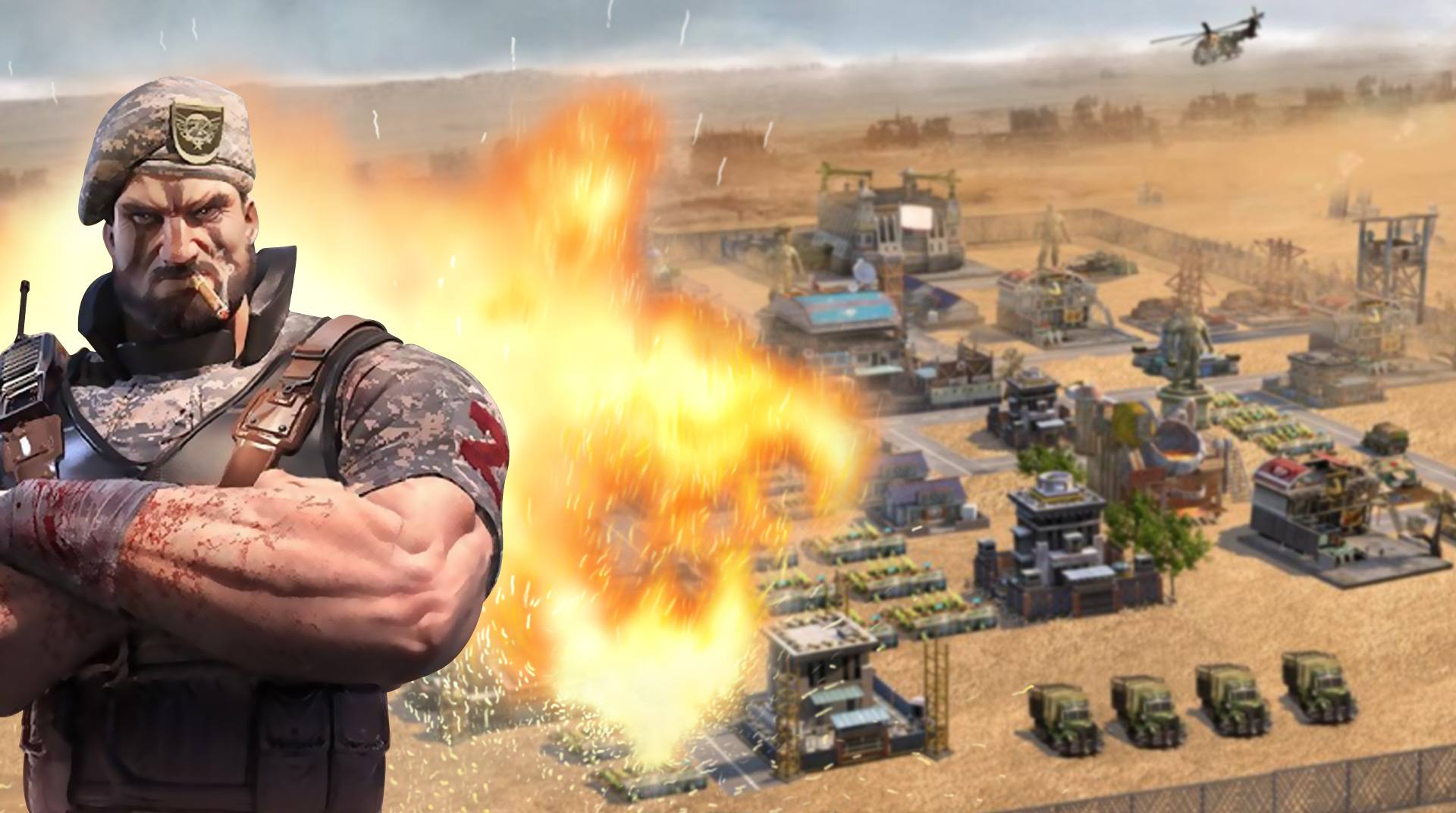 Another very interesting one, the Last Shelter Survival, basically features a zombie land. In this game, you need to create the best possible strategies and upgrade your defense systems to survive from the zombies. Build new structures and expand your kingdom to help more people. As you progress, you need to build Buildings and Roads within the fenced area of the city.
You should also provide Water Sources, Oil Deposits, Iron Deposits, Logging Sites, and Rich Soil areas for your shelter to function and dwell. You will be provided with wood, metal, and other raw materials by collecting resources to upgrade. Moreover, you can join different groups with players across the world and fight battles together.
6. Tower Duel
Tower Duel is yet another great tower defense game developed by the Forest Ring Games. It demands your presence of mind for building strong strategies to win every game. Create effective plans to attack your opponents and defend your card deck. Apart from this, you can also enjoy the madness of 5-minute multiplayer TD battles. You can challenge your enemies, clash with them, and win online battles to rank on the leaderboard.
Additionally, you get a great response from the support team. Since the developers are always active, you can interact with them regarding any issues, and they never disappoint you. Moreover, their discord chat community is always open to you that makes a great impact on every gamer.
7. Iron Marines
Iron Marines Official Trailer
Iron Marines is among the latest releases from the Ironhide Studios. It offers 14 different missions plus ten special ones and one extra impossible mode. You can choose from several avatars of heroes that get unlocked as you pass the required tasks. At a reasonable price of $4.99, this game is a complete value for money.
Recruit and train the heroes in the galaxy, lead them into dangerous territory against near-impossible odds, and unleash their mighty powers and abilities. Armies of robots, crushed starships, gigantic monsters, unknown races, brave assaults, desperate rescues, audacious sabotages.
8. Anomaly 2
Anomaly 2, the sequel of Anomaly Warzone, comes with a great storyline. The game basically features a situation where Earth is overtaken by extra-terrestrial beings, and mankind is almost on the verge of extinction. Here you need to create your own army and battle with the aliens to save Earth and its peoples. Sounds interesting, right? Luckily, the gameplay is further better, so you should definitely give a try.
9. Knightfall AR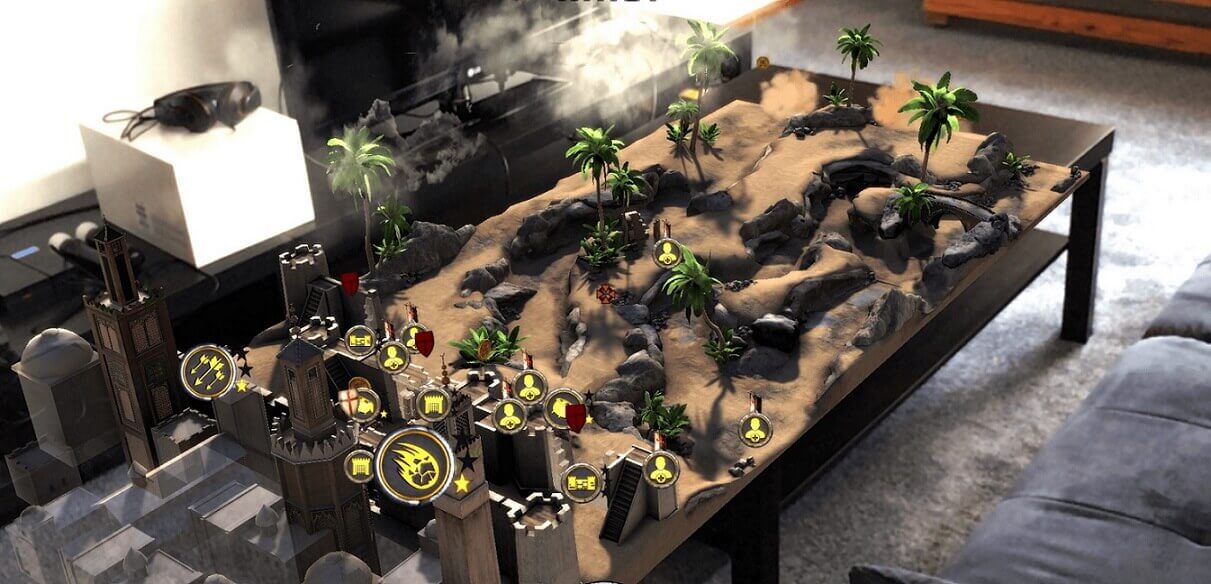 Another free one on the list and surprisingly this one is even more interesting. As the name says it all, KnightFall AR is an AR game that runs on the Google ARcore Technology. Therefore, make sure your device does support such a mechanism. Moreover, it offers a photo mode concept that adds much fun to the gameplay experience. However, you might feel this game to be excessively short, but it gives you an idea about AR gaming.
10. Grow Castle
Grow Castle is an impressive tower defense game. Players need to defend an actual tower with powers given to them. You can choose from 120 different characters for heroes. Interestingly, each character comes with their unique powers. Besides, it also offers a ranking system that encourages you to keep playing, and gradually you look for better results as well. Clear up to a higher level, wave, and check out your rankings.
11. Defense Zone 3
Defense Zone 3 HD - Trailer
It seems like we have some back-to-back amazing free options for you. Defense Zone is quite a popular tower defense game series, among which Defense Zone 3 is the latest one. It has a lot to talk about, including features from the earlier two versions and some new additions. However, the best thing about it is that it supports 20 languages. So you won't have difficulty understanding the language at all. Moreover, it also includes various game difficulty modes and a lot more, which makes it one of the best.
12. Jelly Defense
Time to fight some adorable monsters and defend the Diploglobe of the Jelly nation. This game features a world out of the box where you need to defeat invaders who are here to seize your nation. It looks pretty and asks you to memorize things as you keep digging deeper into the game. Once you join the game, you become a true warrior on whom the whole jelly nation depends upon. So, play wisely, you would never want to make your nation bow before someone.
13. Radiant Defense
As the name suggests, Radiant Defense is s pretty tower defense game with some colorful graphics. However, the gameplay is quite a short one where you need to create your own paths and route them along with the tower. So, you may have to spend a little more time to work on better strategies. Tower Defense set in the Radiant Universe, Build your own route for incoming waves of enemies. More than 400 waves of aliens across 15 missions. Radiant Defense is available for free and also in-app purchases.
14. Fort Conquer
Experience the world of fantasy with this free app of Fort Conquer. This game is much interesting than the others as it allows characters to acquire mightier powers. Fort Conquer features a classic tower defense gaming where you need to fight with crowds of enemies and save your base.
The difficulty level becomes even more challenging as you move forward into the game. The evolvement of the same species. Mightier power and incredible new creatures are available. Abundant species for evolvement. Challenge your imagination to create new species.
15. Swamp Attack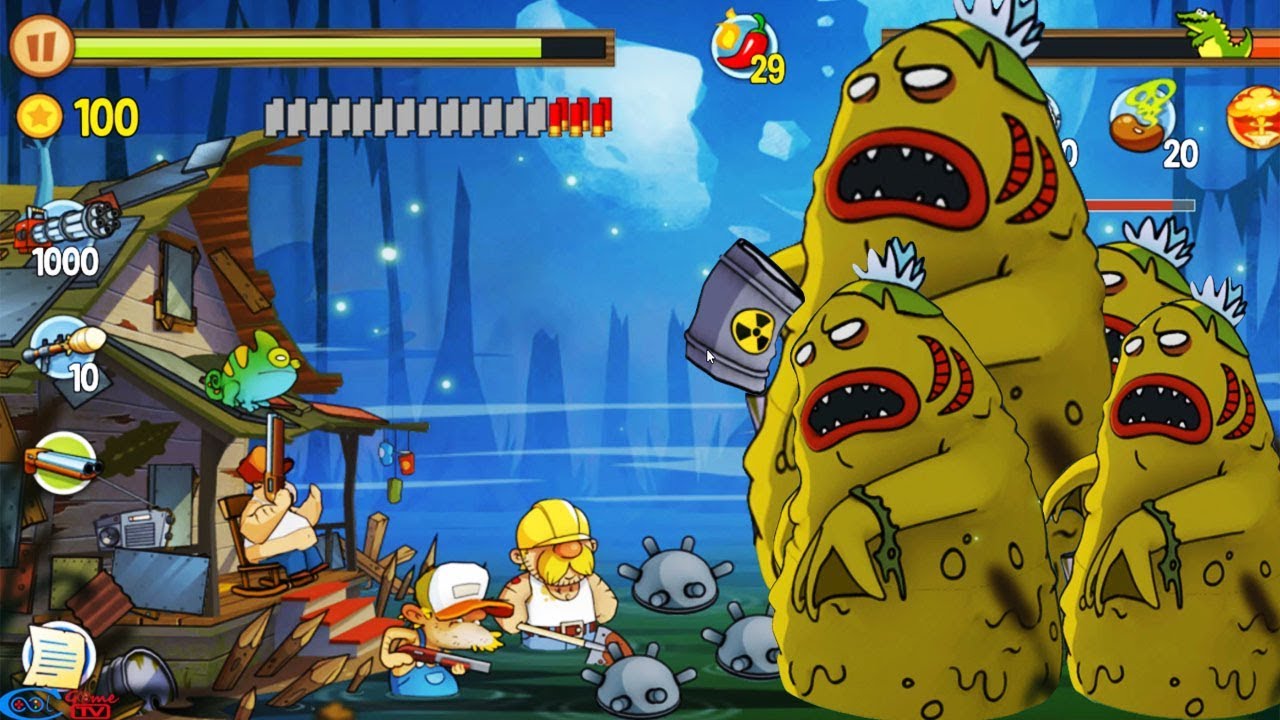 A very cool lazy game with the only motive to protect your swamp from zombie inspired monsters. The game has simple graphics. Protect your home from invading creatures with guns and other weapons that you will be upgraded during the course of the game. The game has some clean uncluttered graphics.
Swamp Attack is quite a lot similar to Plants vs. Zombies. In this game, you need to fight gun battles with enemies coming in waves from the right side of your screen. You can make use of different weapons and good strategies to fight them back. However, it might get a little boring by the end, but the initial experience is really great.
Plus, it is available for free on the Google Play Store. The game got positive reviews from users and critics with many praising the game's simple yet addictive nature. Swamp Attack is one of the best offline games which you should surely give a try on your Android or iPhone.
16. Infinitode
Infinitode - infinite tower defense game
Finally, this list ends with another free tower defense game for Android. Infinitode is a simple and unique tower defense gaming app where you need to create towers. It lets you create 1000 towers at a single time. Moreover, it receives global updates with changes in every level and situation. As you keep going deeper, the levels seem to be endless. However, the best part about Infinitode is it lets you unlock everything in the free version itself.
17. Myth Defense 2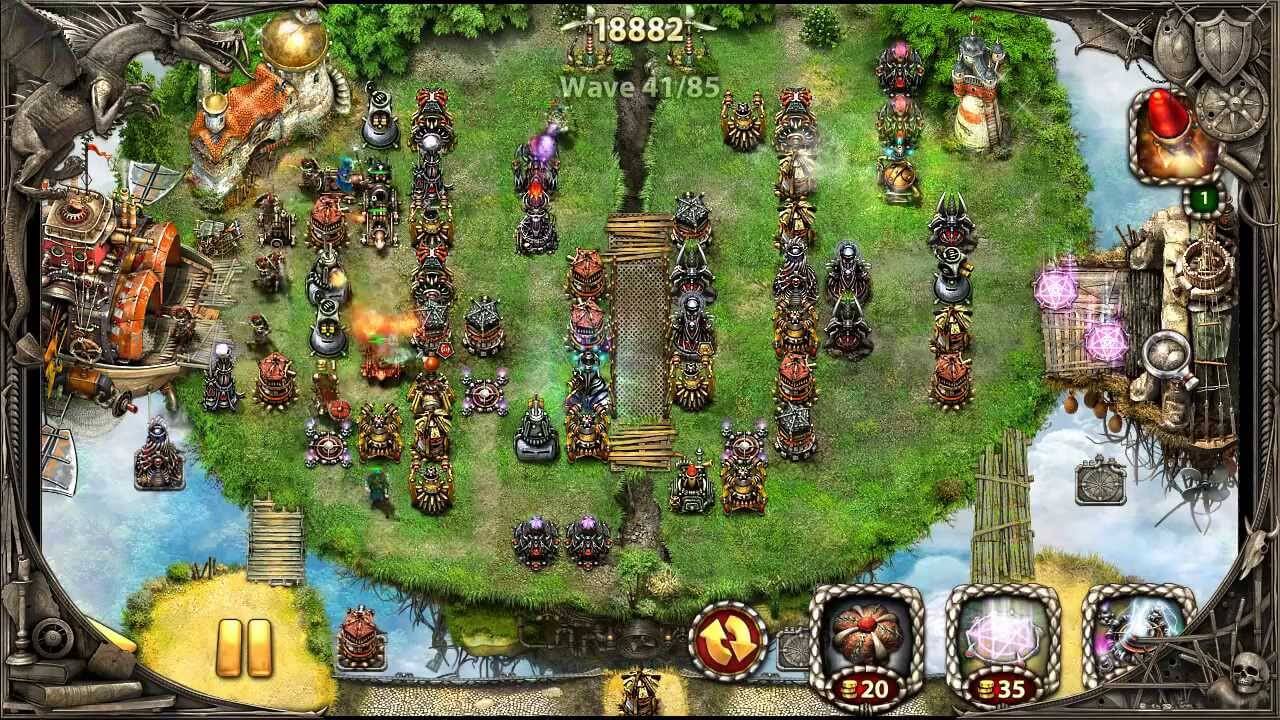 After the release of the prequel, this game earned great popularity among its fans. And now that it is back with the Myth Defense 2, with further better features worth drawing your attention. It is a tower defense strategy game developed by the Smartpix Games. Moreover, the game is well received with a rating of 4.2 in the Google Play Store.
Alongside this, great enhancements can be seen in its gameplay and tactics. Being the controller, you fight on the dark side, trying to balance between the light and the dark. Hold on with your forces and protect them from the armies of the Light Forces. You can build a variety of towers using technologies of Goblins, Orcs, and more.
18. Sentinel 4: Dark Star
Sentinel 4, probably one of the finest tower defense games in the galaxy, is back with its new installation. It is an award-winning game with a Metacritic score of 72% based on play store reviews. Already its prequels had a great positive impact on the market, and now 'Dark Star' continues the shift.
Step onto the ground of an alien world as the interstellar war takes a new face—battle against a far more intelligent civilization than ever before. Deploy catastrophic smart technology and more new towers. The game experiences an endless one with 26 unique maps to explore. Furthermore, with its real-time dynamic lighting and exclusive effects, it is undoubtedly the best ever experience.
Conclusion: So, this brings us to the end of this article about the best tower defense games. If you love playing strategy games, we hope this article has been some way helpful to you. After all, these things never get old, so we can definitely spend some of our quality time making strategies and sharpening our minds at the same time. Also, tell us which one you found the most interesting and do share your gaming experience too.
If you've any thoughts on Best Tower Defence Survival Games for Android, then feel free to drop in below comment box. Also, please subscribe to our DigitBin YouTube channel for videos tutorials. Cheers!