More than 500 hours of video are uploaded to Youtube every minute! And it is a fact that video posts get 59% more engagement on social media than images. With this much creation and sharing of video content. Video editing is no more solely exclusive to professional guys. All you need to be a savvy video editor is high-quality video footage, a decent internet connection, and a good video editor.
Furthermore, online video editing gets so easy, and with time, online editing tools are inching forward to provide better editing tools and user experience. Moreover, you don't have to download high-end editing software on your Mac or Windows system to edit videos.
Online video editors introduced in the following paragraphs, render impressive editing tools, minimalist user interface, and much more. Also, most of the editors in the list welcome beginners and semi-pros with manageable tools. Let's have a look at the best online video editors out there and tackle their specialties, tools, and how they can help us create incredible video content.
Best Online Video Maker Services
With time, more advance and capable video editors are launching in the market, which is capable of composting, multi-layer editing, and applying green screen effects but still are very simple to use and master. Here is a list of the best online video editors you can try today.
Here are the Best Online Video Editor and Video Maker Sites to Create Cool Edits Online on a Web Browser
1. Hippo Video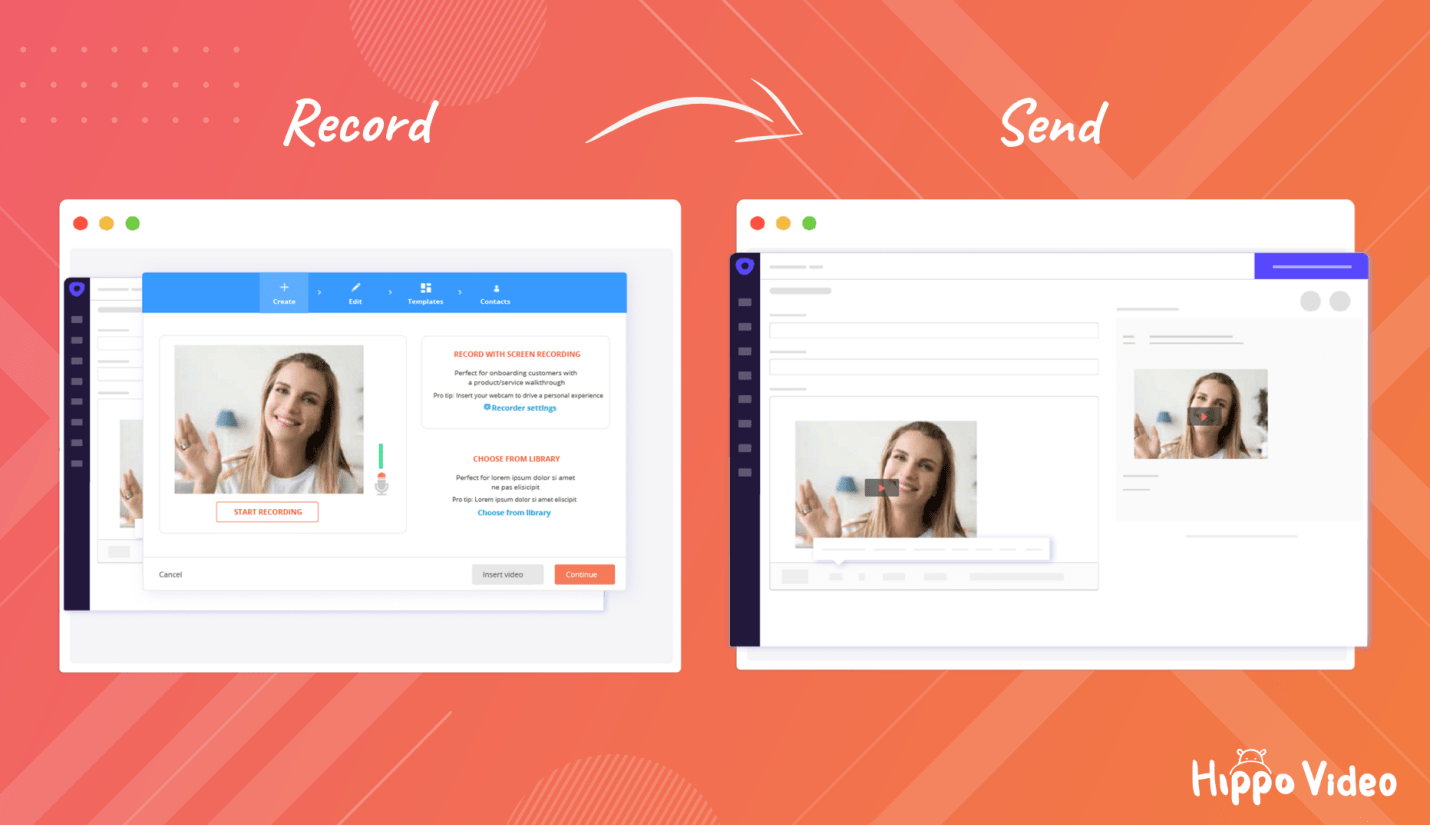 Although Hippo Video is not very well-known due to its novelty, it is one of the best video editors. Besides the editing tools, Hippo Video provides a merger, and converter and also supports editing in Chromebook for educational users. It lets you cut, trim, crop, and add multiple features, including callouts and emojis.
There is no restriction on uploading videos from one source only. You can import videos from your system, social media, or Drive. Hippo Video's Advanced Edit provides the ability to edit faster and with more accuracy better than ever.
Advanced edit allows you to import unlimited audio tracks. By adding merge fields, you can send personalized mass videos. With the annotating feature picking out perfect shots in no time gets feasible. You can point a perfect shot right from versatile markup options. Like highlight, erase, focus, pause, and play.
Additionally, Hippo Video also presents a chrome extension. That serves the purpose of recording videos quickly, and sharing/exporting videos to social media, Google Drive, and other sites. "You don't have to be a video guy to get started. Give it a try and see it yourself," claims Hippo Video.
2. WeVideo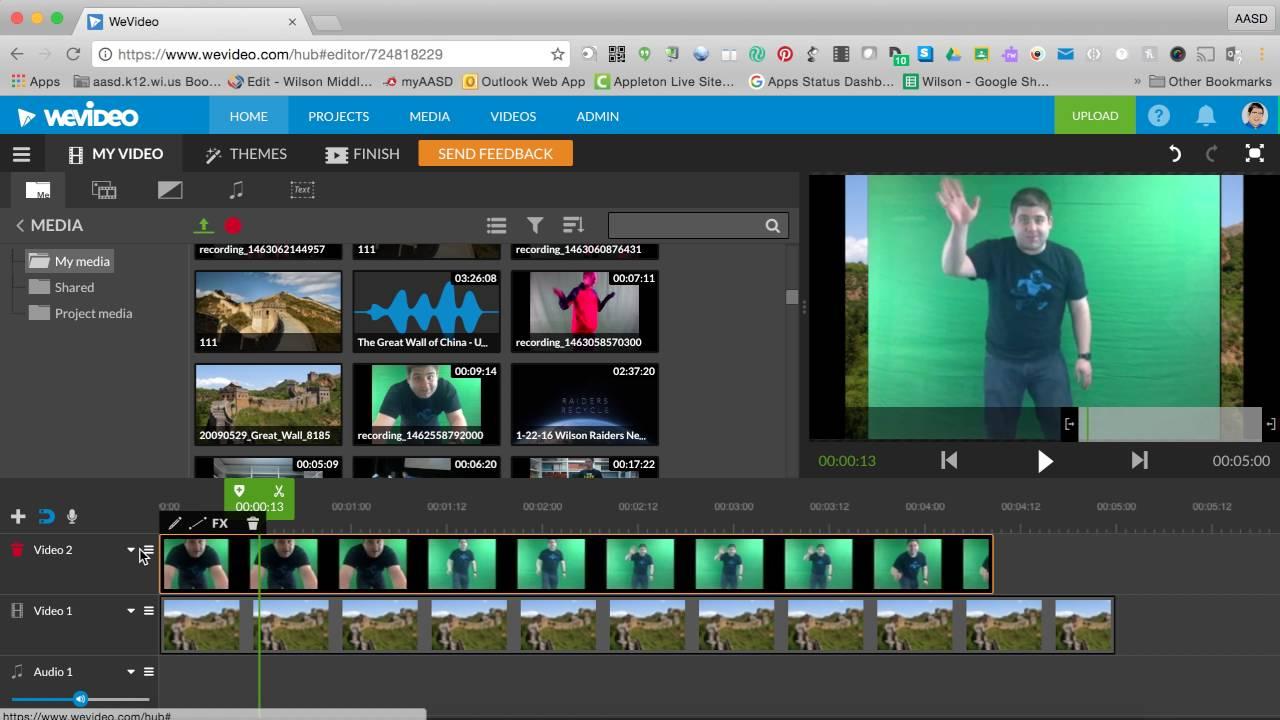 Besides basic trimming, and cropping tools, WeVideo's table contains several unique tools that other online video editors lack. Features like adding a green screen, without effort or cost are the reason WeVideo got a spot in this list of the best online editors. Similar to Hippo Video, the online editor also lets you import videos from several sources. Such as Instagram, Dropbox, Google Drive, etc.
Moreover, you can enjoy over 1 million built-in stock media, consisting of photos, videos, and audio to make a quick video. Although, you will get access to stock photos after getting a premium plan. It provides multiple formats, so the edited videos stand out on different social media platforms.
After all these primary tools, WeVideo provides its users with the function to add markers to specific clips. Static simple texts, and callouts to the video. However, a free basic plan will get you all the tools to start editing video. The premium plan unlocks some more advanced tools such as green screen, slow motion, voice-over, and sync across other devices you own.
3. Biteable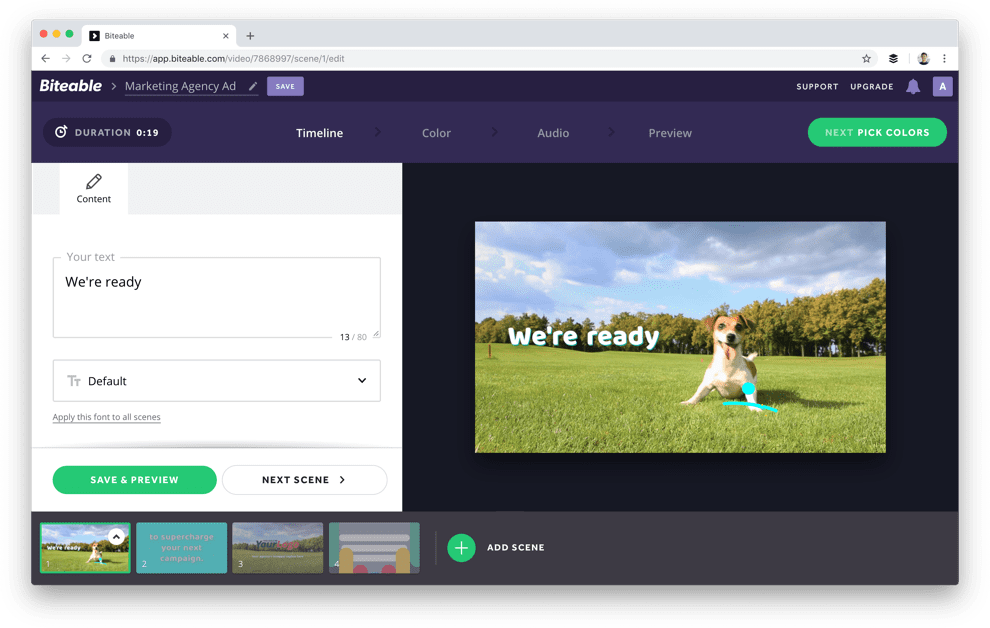 Probably the most user-friendly, handy, online editor even for novice users—Biteable. If you are new to the video creation industry, Biteable can be your ultimate guru. It makes video editing easy as coloring a counter of an enclosed letter.  However, there is nothing new in tools that Biteable provides, and other online video editors don't. You are reading about Biteable here because of its specialty of presenting the basics tools in such a way that even an amateur can manage.
The tools you will find in Biteable will help you well to chop off videos, crop videos to the right format to upload on social media. Furthermore, you can also replace or remove the audio from a video. Biteable holds a royalty-free audio library. You can also import your sound from the system or various sources.
Moreover, It also allows you to add animated text to your video. And a merger can help you in an add-up of a bunch of clips and make whole new footage. The video resizer feature in Biteable allows you to change the format of the video for various platforms around the web. The tools help you to create your video in different aspect ratios. Due to Facebook, Twitter, Snapchat, Instagram, and others, support different formats.
4. ClipChamp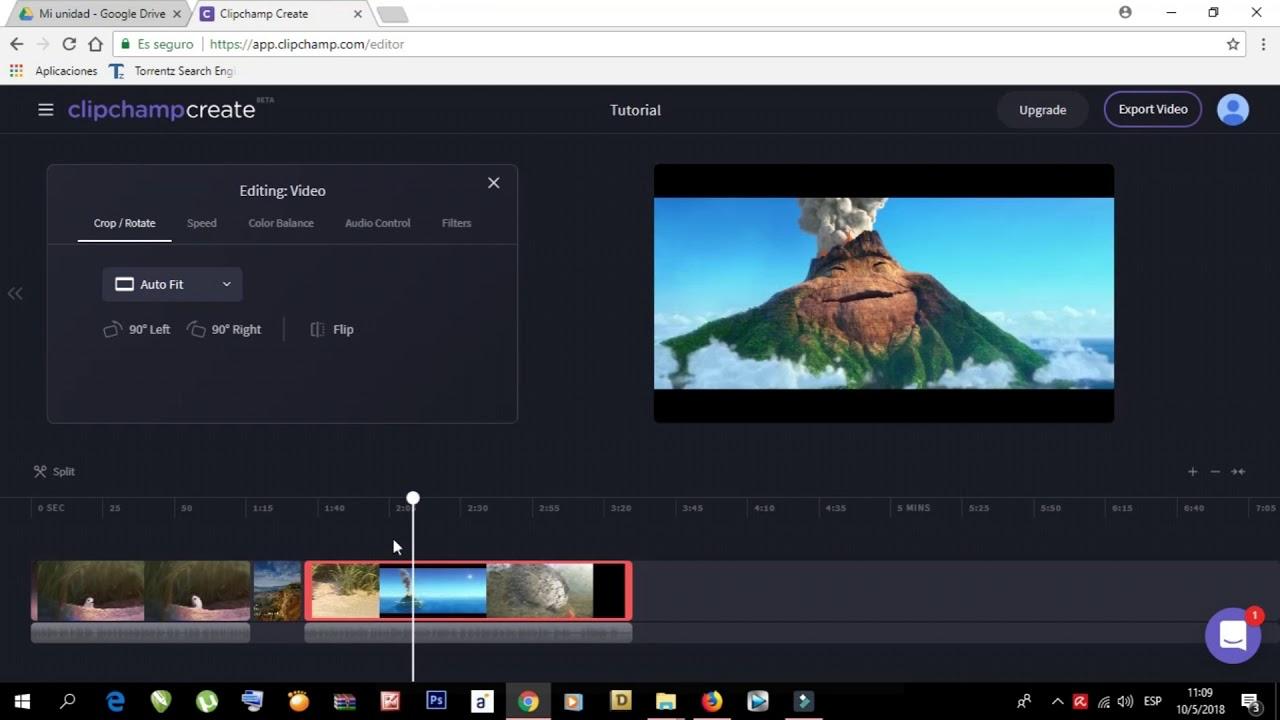 ClipChamp is another renowned online video editor. It is not only a brilliant video editor but also a cam recorder, and compressor, and supports the intuitive beginner-friendly platform. The output can be saved directly to the system, your cloud account. Or you can also upload the edited video on social media via ClipChamp.
Editing a video gets so easy with simple drag and drop tools to resize, crop, trim, flip videos, or rotate as per your need. With the same ease, it is feasible to adjust brightness, contrast, and saturation. Furthermore, you can also add multiple layers, transitions, and audio tracks.
Moreover, ClipChamp supports a stock library that contains paid and free versions of audio tracks. With a built-in guide, you get to choose from various aspect ratios, such as 1:1, 9:16, 4:3, or 16:9. The online editor brings two versions: free and paid. Clearly, with the paid version, you will get more advanced tools. The free version lets you download videos in 480p SD resolution with no watermark, and that's pretty good.
5. Kizoa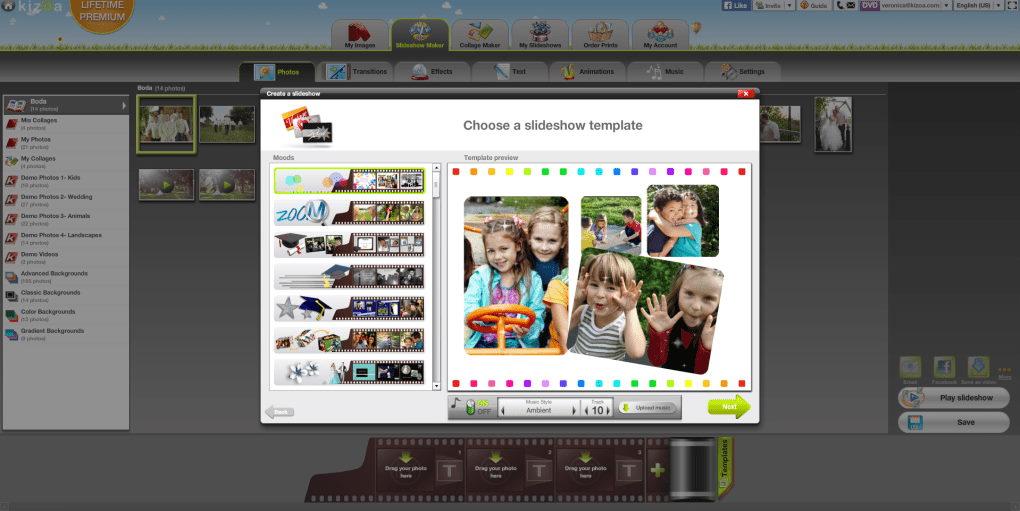 Kizoa is a great way to create videos to serve the purposes of boosting your audience, promoting your work. And also spur significant education. The online editor is mainly focused on educational, work, and social media video creation. Kizoa primarily allows you to combine photos, video and music, edit, and audio tracks with handy tools. It also lets you engage with other editors and artists. Share your creation with people on blogs, forums, and social media. You can also create videos with dozens of ready-to-use templates. Several ratio aspects cover the landscape, portrait, or square.
Additionally, It also provides a tool to manage and store your content within site. With the tools Kizoa offers, you can explore ways to make your presentation strong, appealing, and impactful. If you are working on a more significant project, no worries, Kizoa allows you to create groups and invite your friends and work together.
Kizao also presents two plans: free and paid. You can edit and download as many videos as you want with a free plan.  Although slightly lower quality than the premiere plan. Furthermore, you also get 1GB free storage and many beautiful ready-to-use templates. The premiere plan offers to download output videos in 4K, remove the watermark, and unlimited cloud storage.
6. Magisto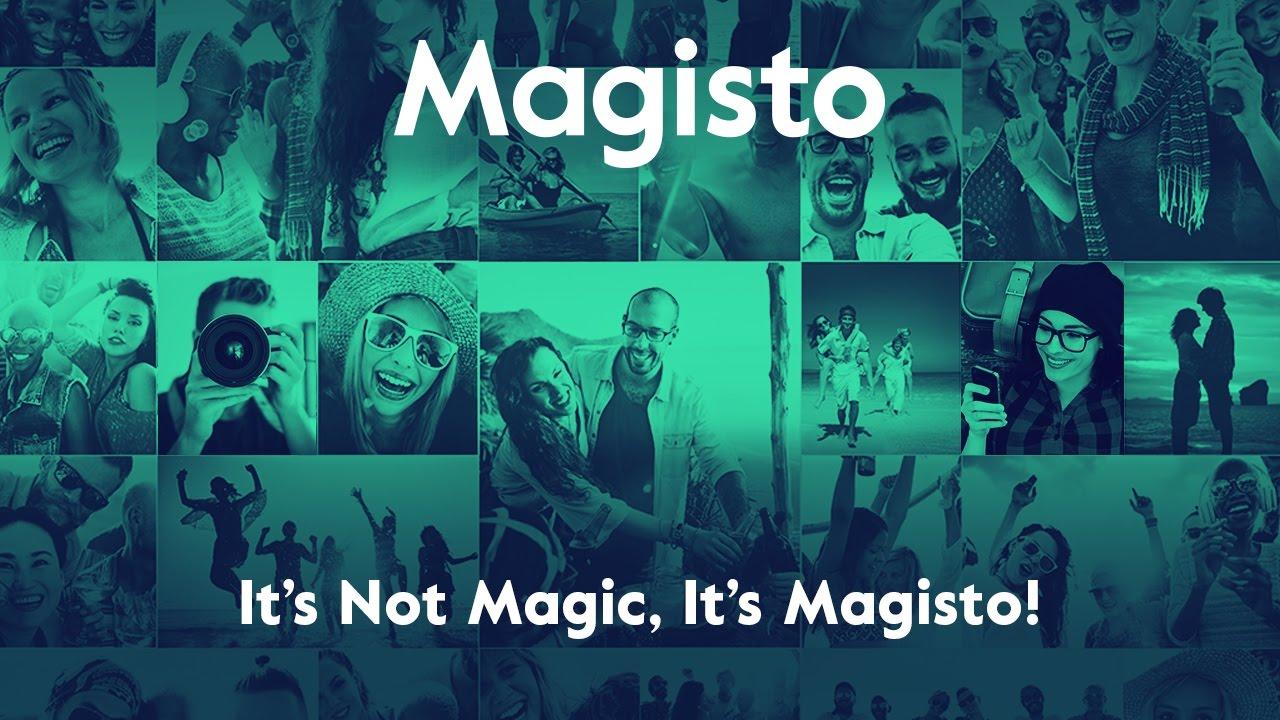 Magisto is another impressive online video editor, that provides great editing tools to make editing as easy as possible. The editor is solely well-known for its quality of turning regular videos into magical and aesthetically beautiful videos. One more trait that is novel about Magisto is that. It provides ready-to-use templates for almost every industry.
Be it health, beauty, birthday wishes, wedding, or promotions, and you will find everything to edit your video on. The interface is charming, and you can preview the style by hovering the cursor over the thumbnail. Furthermore, you can import audio tracks from Magisto's built-in library or get something from your system. Being cross-platform makes Magisto accessible from your phone, PC, tablet, and web from just one account.
7. PowToon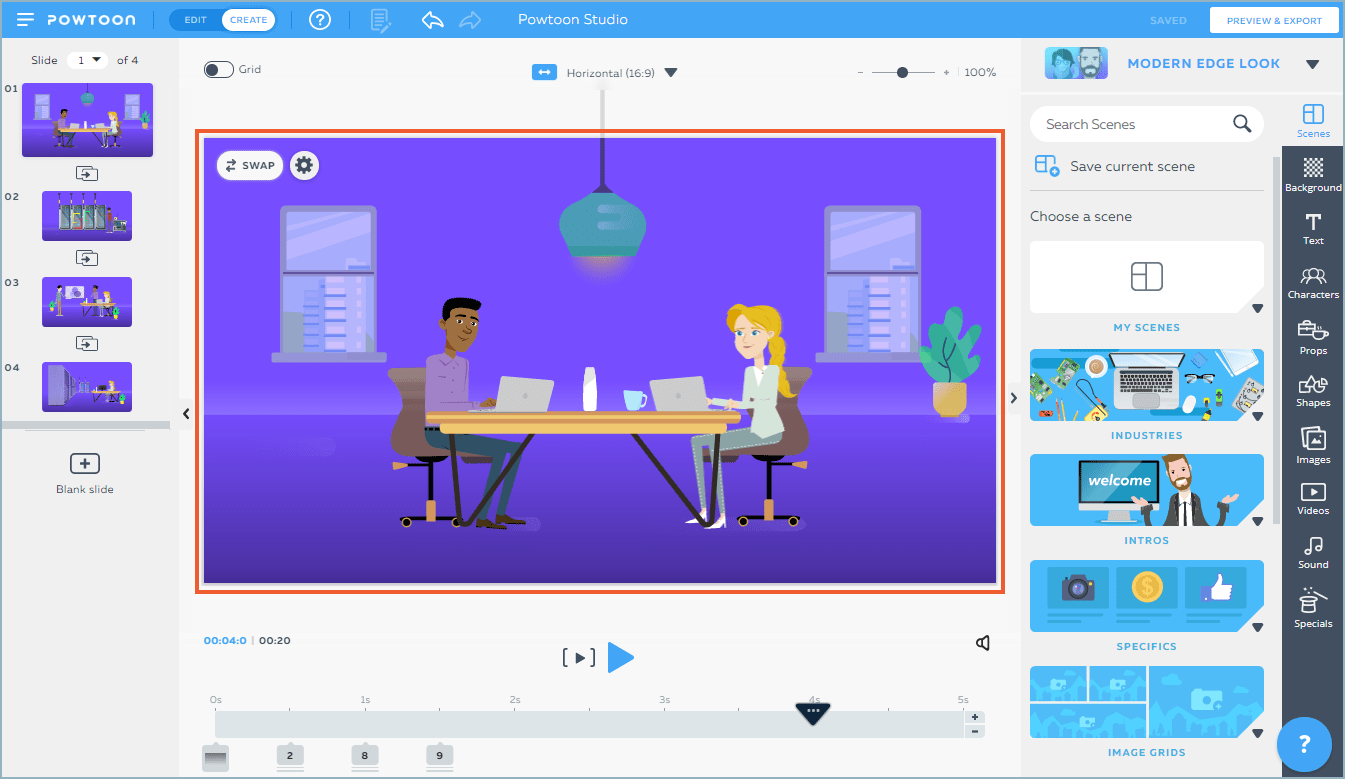 PowToon provides hundreds of templates available for different situations. Such as infographic videos, video ads, explainer videos, and much more. Specifically, if you want to create a video guide, PowToon is your tool. Video editing on PowToon is easier than ever. With tools that can come in use by dragging and dropping. All you need to do in order to get access to these tools is, sign up.
PowToon allows you to create a video with an aspect ratio of 1:1 square, 16:9 horizontal, and 9:16 vertical videos. It also supports a built-in video source called StoryBlocks. The PowToon offers two plans: Basic and Standard. With the basic free plan, PowToon allows you to export HD videos for only up to 3 minutes and with a watermark. Furthermore, the standard comes with some privileges, unlocks several features, no watermark, and much more.
8. FlexClip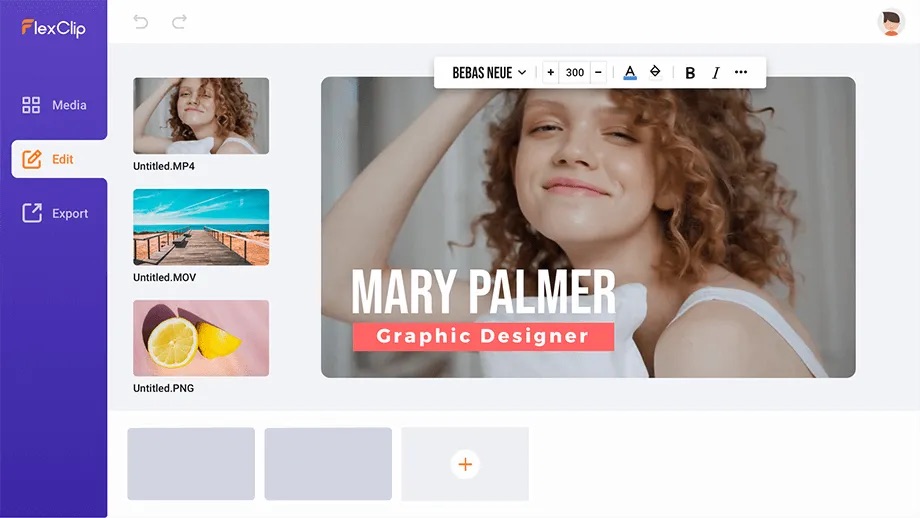 FlexClip is a user-friendly and straightforward tool that makes professional video production capability accessible to everyone. Make your video more engaging with diverse, dynamic text, overlays, widgets, logos, and other animated elements.
Enjoy complimentary membership for lots of key features and visual effects. 1,000+ pre-made templates save you lots of time and fit all occasions. Add animated texts, funky widgets, dynamic overlays, intros/outros, etc to make your video pop. Find royalty-free videos, music, and photos from 1,000,000+ stock assets for your needs.
9. InVideo
With more than 5000 templates and a wealth of music tracks, filters, and transitions, InVideo is a versatile video editor website. It is extremely convenient and easy to use. It is suitable for all users, be it professionals or budding content creators. This free video editor website has millions of royalty-free images, videos, a text to speech feature, a voiceover feature, and so much more!
InVideo even promotes collaboration by allowing multiple users to share and work on videos. Free users can create videos no longer than 15 minutes. InVideo has a few subscription plans too. These come with premium features such as watermark removal, unlimited video exports, and reselling rights. Thus, InVideo is one of the best video editor platforms that anyone can use. 
10. Wave.video
Wave.video is an advanced video editing website that allows users to create professional-looking videos. Users can do so much with Wave.video in just a short time. It has over 400 million audio clips, videos, and images at users' disposal. Users can merge, crop, trim and add filters, text, GIFs, and stickers to their videos.
They can even resize videos to over 30 formats. It even has integration with several other tools for easy access. Wave.video has a number of subscription plans, and each plan has different features. But, the free plan is quite useful and is sufficient for making quality videos.
Conclusion: With the Online Video Editor Sites Listed above, you can create cool video edits without heavy software tools. All you need is a modern browser with good internet speeds.
If you've any thoughts on 10 Best Online Video Editor Sites: Video Maker Online, then feel free to drop in below comment box. Also, please subscribe to our DigitBin YouTube channel for videos tutorials. Cheers!