Final Cut Pro is the name that most of your Apple MacBook guys would be familiar with. Actually, it is a very popular video editing software that some of our Windows friends would also recognize. Mostly, content creators who use the Apple ecosystem rely on Final Cut Pro for their video editing needs. It was released back in 2009 by Apple and since then, it is the go-to software for video editing if using a MacBook.
Finding the best video editing software, especially an alternative to the Final Cut Pro for Windows, which is easy to use, requires some efforts. Well, here is where this post comes into play. In this post, we will be talking about alternatives for Final Cut Pro for Windows users. Since Final Cut Pro is exclusive for macOS users, it cannot be installed on Windows laptop or PC (duh!). So, without any further ado, let us dive into it:
Apps Like for Windows
Here are the Best Final Cut Pro Alternatives for Windows 10/8.1/8/7 to Edit Videos
1. Adobe Premiere Pro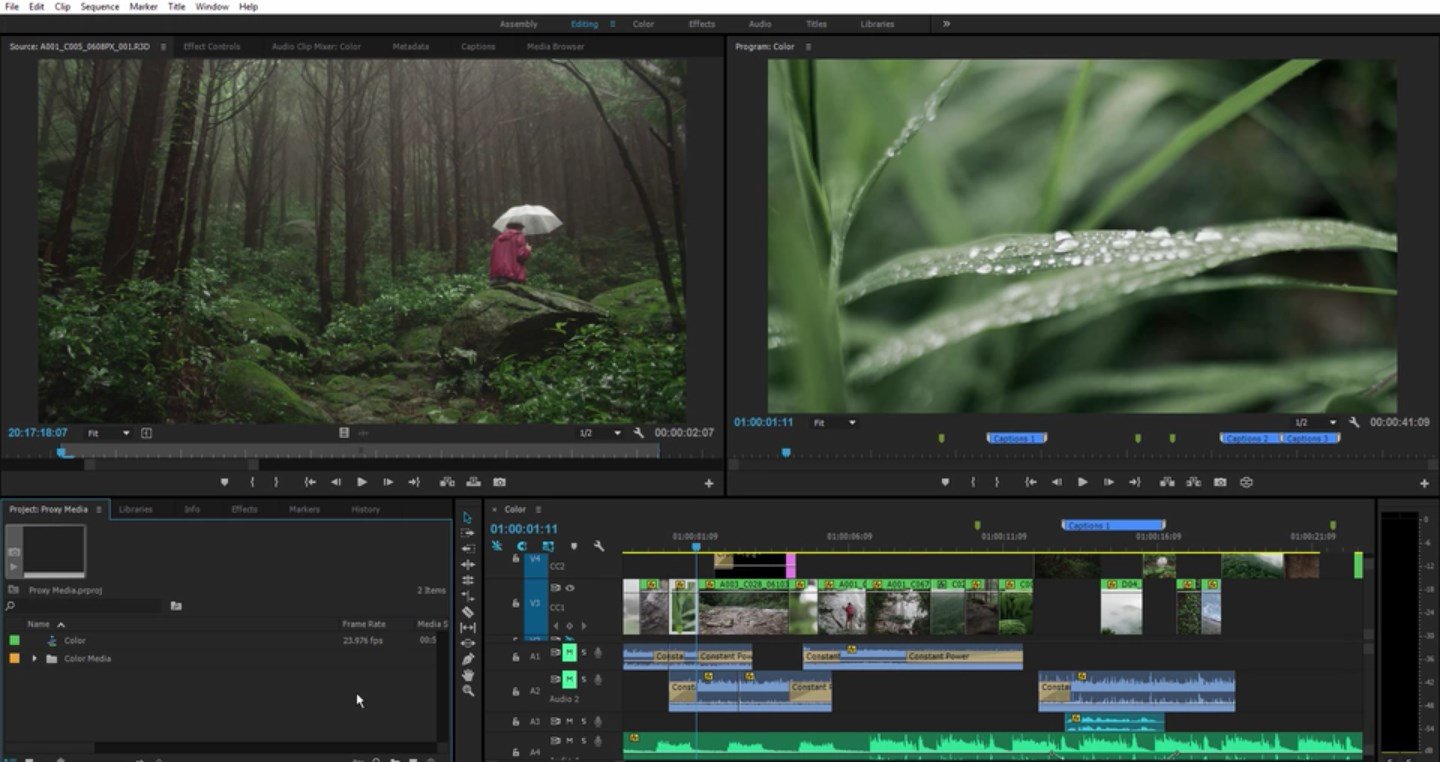 The first video editing tool, especially if you are a Windows user, comes to the mind is Adobe Premiere Pro. It is one of the best and high-quality Final Cut Pro alternative for creating amazing videos. There are all the basic functions like trim clips, add transitions and effects, edit multi-camera angles, set color adjustments and effects, edit audios, titles, and captions, etc.
It also works flawlessly with other Adobe software like After Effects, Adobe Audition, etc. Meaning that you can any template file from the other Adobe software without exiting the Adobe Premiere Pro. However, due to tons of tweaks and functions, this software may be a bit over the top for some users to use. But once you get a hang of it, it is a good place to edit your videos.
2. Filmora Video Editor
Another popular video editing tool for Windows users is the Wondershare Filmora Video Editor. This is one software that I personally use for my video editing needs. It provides flexible editing functions and features and also, it has a very easy to use interface. This simple video editor handles any video format you throw at it like MP4, MOV, F4V, M4V and MP3, M4A, WMA, WAV, etc.
Besides, this tool has all the editing features like cropping, trimming, audio enhancements, merging, and more. You can also download several overlays, animations, motion effects from its store as well. Matter of fact, it is one of the user-friendly video editing tools a Windows user can use as an alternative to Final Cut Pro.
3. Sony Vegas Pro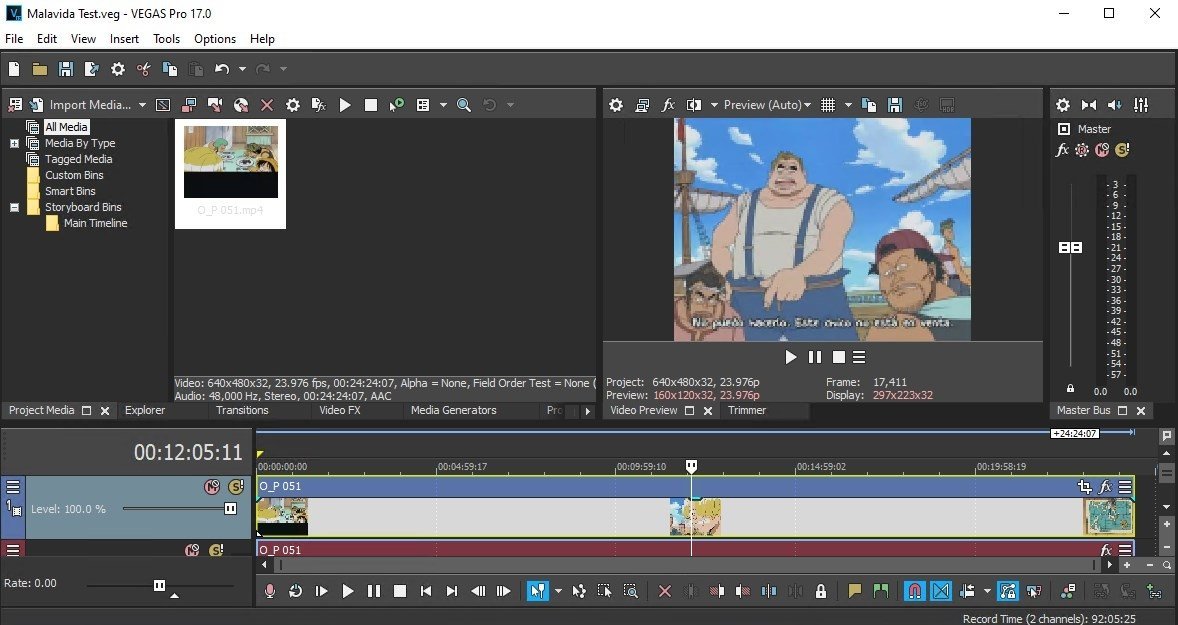 Another high-quality and professional video editing tool, this one coming from the house of Sony, is the Sony Vegas Pro. It is in many cases similar to Final Cut Pro as Vegas Pro also allows the user to real-time multi-track audio-video editing. There are several other tweaks to enhance videos like color grading, video stabilization, picture-in-picture OFX-Plugin, automatic slideshow creator, etc.
Not only video, but the audio editing functionality is also in-depth in Sony Vegas Pro. The software supports multiple video formats like 2K, 4K, HD, and SD. And has a simple easy to use drag and drop feature. However, the software might look a bit complicated to use as there are several professional tweaks as well, offered by the Vegas Pro.
4. Avid Media Composer
The Avid Media Composer is another one of those highly professional video editing tools that can be way ahead of Final Cut Pro at times. This tool provides a huge variety of options, especially for audio professionals. In fact, the latest 2020 edition of the tool provides faster editing and mastering. There is a new timeline sequence map which gives a peek to the whole sequence.
The color tuning is precise, and it offers more granular video editing options, which professionals would love to have from a video editing software. It supports all the formats and can be used for editing high resolution and HDR content. Avid Media Composer also can be used for 3D mapping and animation making.
5. HitFilm Pro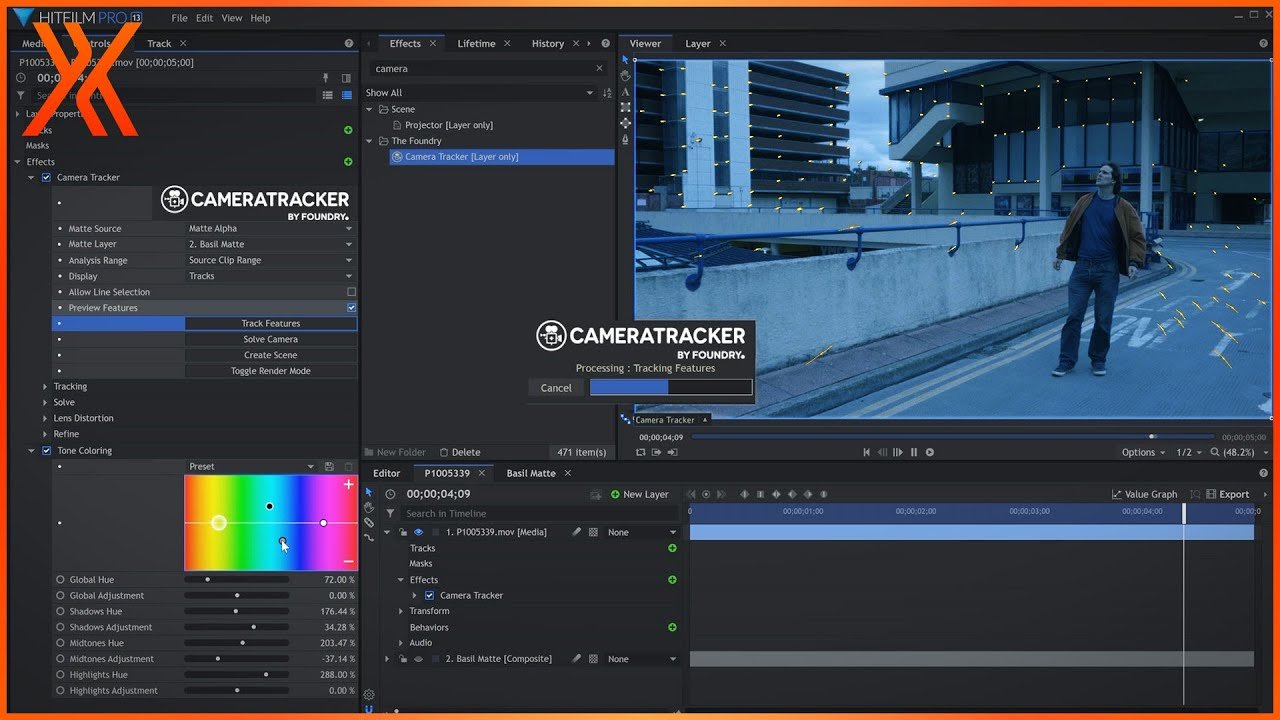 Well, the name of the app only gives you some positive vibes. Probably, a new and not-much-heard-off video editing tool is HitFilm Pro. This tool is great for content creators and casual film editors to produce great quality footage. This software is available both as the free and paid version, obviously the paid version giving more editing options.
The software comes with several Hollywood effects with their video tutorials, helping users to mimic those effects on their videos. The software offers features like advanced tracking, lighting effects, footage distortions, color balancing, 2D and 3D special effects, and other tools and grading features. However, it is preferable to go for the paid version as it gives you more functionalities to play with.
6. Lightworks
Lightworks is a professional video editing software and a great alternative to Final Cut Pro. Although the user interface might gawk you at first, the tons of features and granular controls this tool provides is a nice add-on. This tool comes with real-time effects and color correction.
Moreover, the complex rendering and encoding processes take place in the background, giving the user freedom to continue with their work. FYI, Lightworks was used for some successful movies like Pulp Fiction and The Wolf of Wall Street. It offers plenty of tools like usual editing tools, and key-frame editor or stabilization, etc. The free version of the tool limits the output at 720p so better go for the paid version if you really dig this software.
7. OpenShot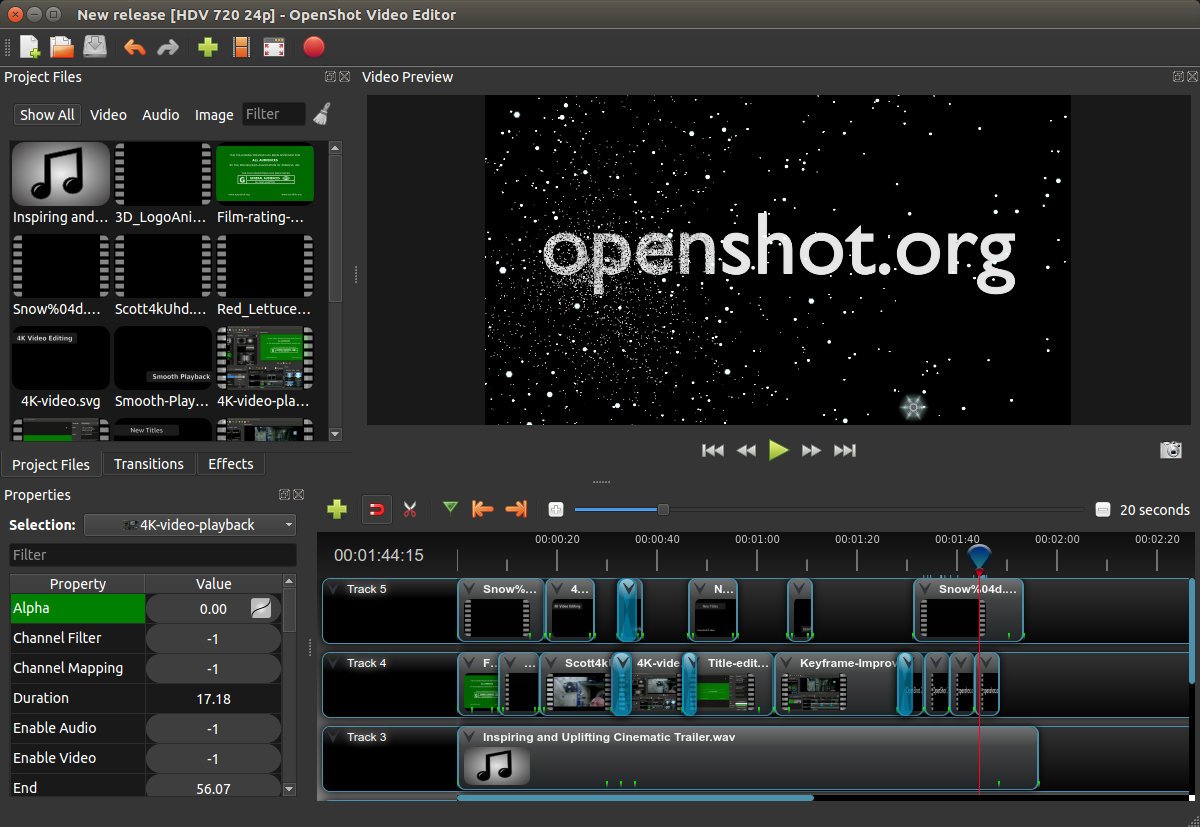 Another video editing tool for beginners. OpenShot is an open-source video editing tool that provides easy to use interface, and several new features are added to this software by the community more frequently. This tool provides features like multi-track layers, overlay images, and watermarks, transitions, 3D effects, Chroma Key, transcode, and much more.
Besides, the OpenShot video editor allows for cross-platform video editing. Meaning that you can save your file on macOS and continue editing on Windows with the same file. Other features include scaling, trimming, rotation, etc. With great color processing and audio mapping functionalities, this is a good alternative to Final Cut Pro.
8. DaVinci Resolve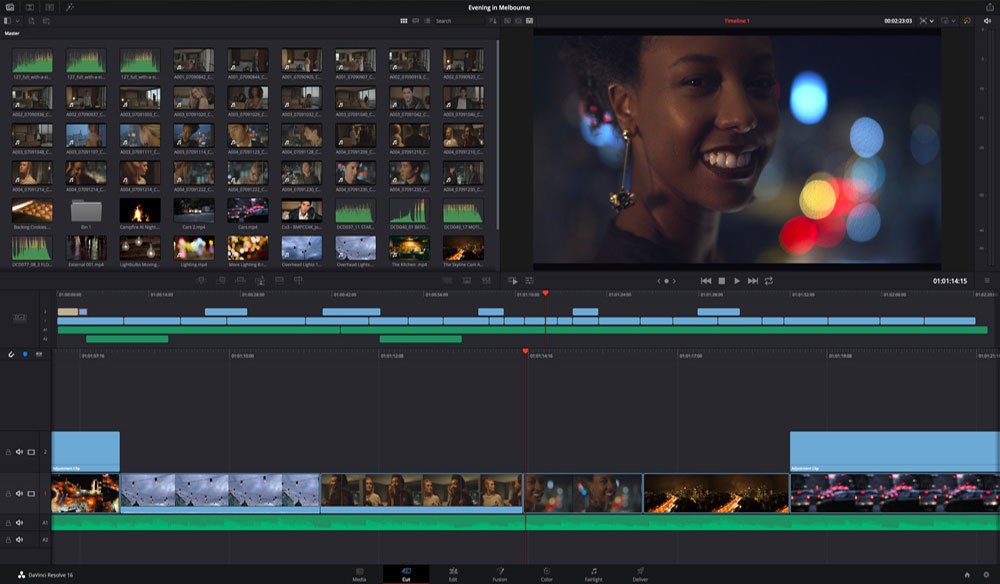 Another worthy alternative to Windows users for Final Cut Pro is DaVinci Resolve. This editing tool provides one of the best color correction along with incredible audio post-production into one system. You can trim, edit, process, mix, and do post-production at a very higher speed with the latest version of DaVinci Resolve.
This tool also supports editing UHD videos and provides multiple video and audio effects which the user can make use to produce brilliant videos. However, this video editor has a steep learning curve and beginners might find it a complex.
9. VideoStudio Ultimate
A video editing software by Corel is the VideoStudio Ultimate. Well, the latest version of the software was released recently, and it gives more functions and features like never before. There is a new highlight reel that analyzes and extracts the best parts of imported photos and videos and creates a new video to suit any occasion.
There is now enhanced 4K display support, enhanced painting creator for creating graphical image overlays, color grading effects, tons of premium effects and plugins to download, etc. This tool supports HD, 4K, and 360° video. Users can also create Stop Motion Animation, multi-camera editing, with VideoStudio Ultimate. The app is easy to use and provides options to share videos to social media directly.
10. Pinnacle Studio Ultimate
A near-professional video editing solution and a great alternate to Final Cut Pro are the Pinnacle Studio Ultimate. The software is polished although it provides several professional tweaks and functionality. There are various features like enhanced title editor, video masking, animated overlays exporting files in 5.1 surround audio, etc.
This tool supports 4K, HD, and 360-degree video and offers plenty of dynamic transition effects, track transparency, stop motion animation, accurate color grading, etc. Moreover, there is a huge library of pre-installed effects.
Conclusion: So, there you have it from my side in this post. Note that not all the software mentioned here is termed as a better alternative to the Final Cut Pro because that totally depends on the level of editing one is looking for. Notably, the software listed here is some of the better editing tools available for Windows users.
If you've any thoughts on 10 Best Final Cut Pro Alternatives for Windows , then feel free to drop in below comment box. Also, please subscribe to our DigitBin YouTube channel for videos tutorials. Cheers!