If you are looking for some best offline soccer games. So your search would end here because you met a gaming enthusiast, who loves to play online/ offline smartphone games. Football is the most exciting and fun game at least for me, and if you are searching for its smartphone alternative, it means soccer values in your life too. Watching and playing the game on the field is good for health but sometimes you should also enjoy playing games over your smartphone with a high-resolution display, and advanced high-quality graphics, which will give you a realistic feel.
We have hundreds of multiplayer Football games available online, but not everyone is interested to play online games, as the first disadvantage of online game playing is that it requires an active, stable, and a high-speed internet connection and if you are with a poor or unstable internet so all the fun is over, you will be stuck at the middle and the performance, graphics, and everything will be dropped. Moreover, online game playing consumes more battery than offline ones.
There are thousands of apps available for Multiplayer Football games but not all are gems. Though we have some of them, which are tried, tested, reviewed, and then listed. After all these processes we compare each application deeply and hence here we are with our best offline multiplayer football games for Android. In this post, we are mentioning some best offline multiplayer football games, so that you can showcase your football skills not only on the ground but also over your smartphone.
Free Offline Multiplayer Football Games
Here are the Best Offline Multiplayer Soccer Games for Android to Play Football with Friends Locally
1. Dream League Soccer (DLS)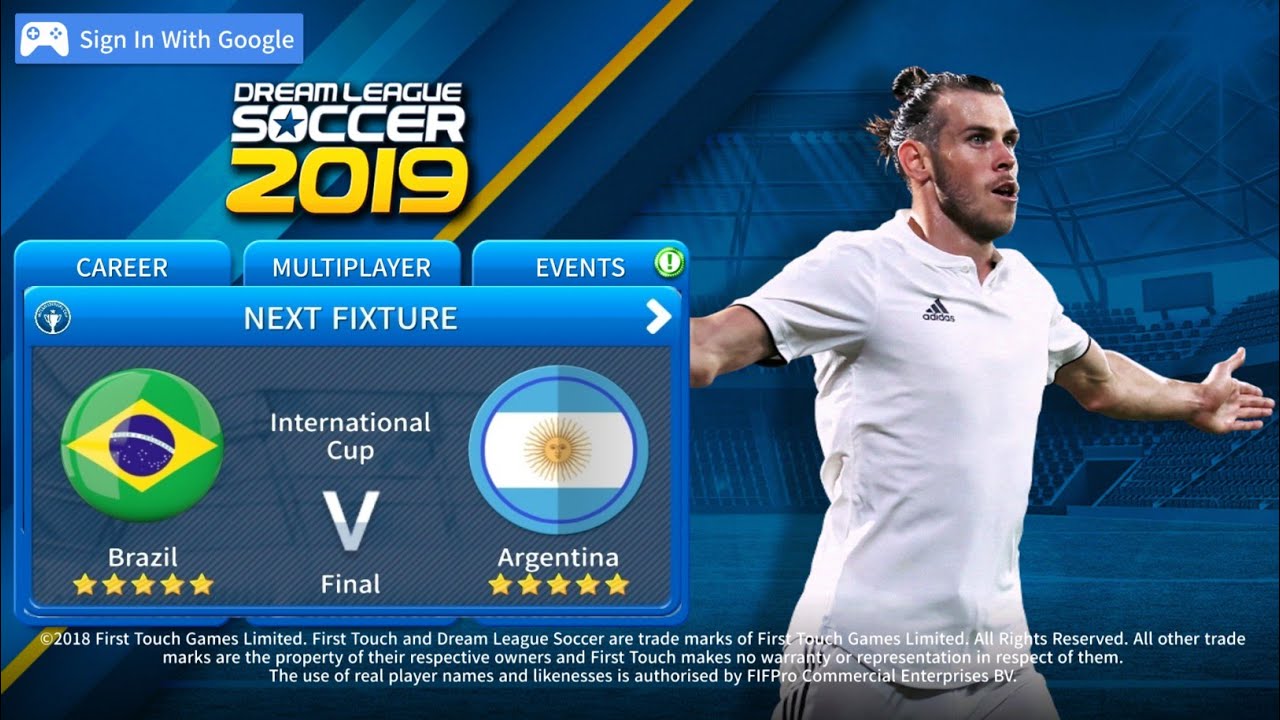 Dream League Soccer is one of the amazing football games available on mobile. It is shipped with complete games, fully-fledged teams, and a complete field that is full of actions. This is a simple yet powerful soccer game, which will give you a realistic realization. You can create your dream team from more than 3,500 pro licensed football players. Enjoy the game and capture a 3D motion picture of each of your moves.
You can connect with your friends over local Wi-Fi Hotspot network and play team vs team. If you are a soccer fan and looking for the game to play Console level football on your mobile with greater control on the players and gameplay than DLS is the game you need to download.
Key Features
Create your Dream Team with top players, build your own team, raise up your standard, get into the team who stands with your standard when you rank up.
Enjoy the gameplay with enhanced and many improved animations and advanced AI, this is a great revolution in the mobile game playing technology.
Build your own Soccer kingdom from your own stadium to Commercial, Medical, and Training facilities.
With Dream League Soccer you can recruit trainers and coaches too to choose top players.
You can make use of specialist coaches for training your team players and get them trained with physical and technical abilities.
With 60fps and advanced animations, you can enhance your gaming experience to the next level.
2. eFootball PES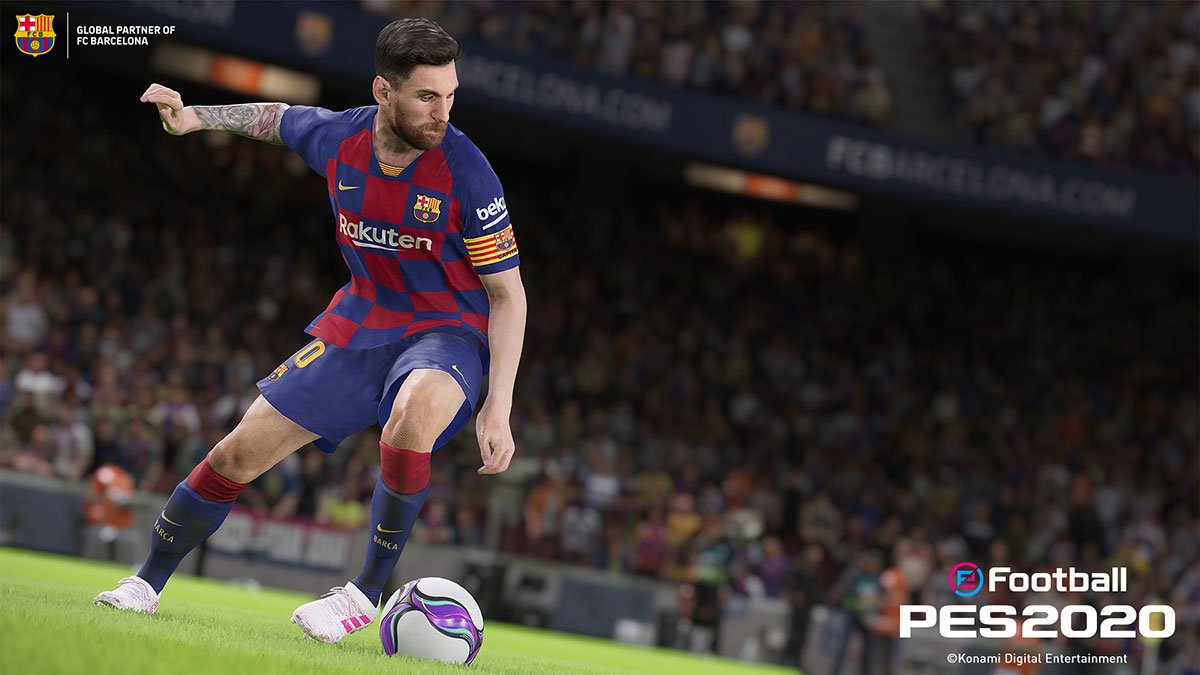 Inspired by the popular PES game on Console, the Konami developers have brought the same experience to mobile with eFootball PES. Experience local matchplay with a friend over a local Wi-Fi network, or register a friend online to play together over the internet.
3. Extreme Football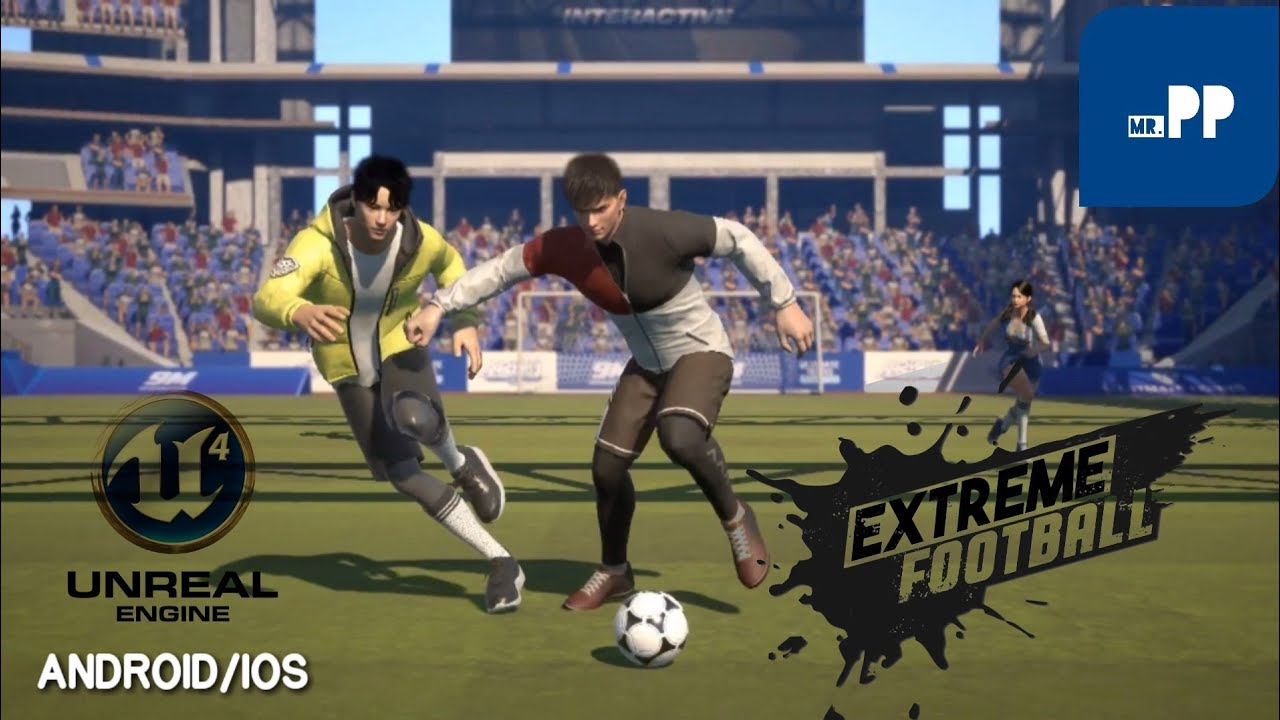 Extreme Football:3on3 Multiplayer Soccer, this is really an amazing game you can play a real-time 3 on 3 football match with your friends against the players around this world. This amusing game has very nice controls, passing, dribbling, and every move is so excellent and very smooth. The game also features astounding graphics which will provide you a realistic feel.
Key Features
It is a fast-paced mobile multiplayer football game.
You can unlock and also collect the player each player is with special skills.
This game offers over 1 vs 1, 2 vs 2, 3 vs 3 matches.
You can challenge yourself to achieve the local and global ranks.
Extreme Football offers you to customize your characters through collecting and applying different skins.
You can create or join a group/club with your friends
We would say that this is the game every footballer should try at least once. But after testing it deeply, we would say that still, this game requires some improvements, we personally do not feel any issue but some of the reviews in Google Play store mentioned about the game crashing from time to time due to some unknown reason, but it may be because they are not using suitable devices.
4. Football Strike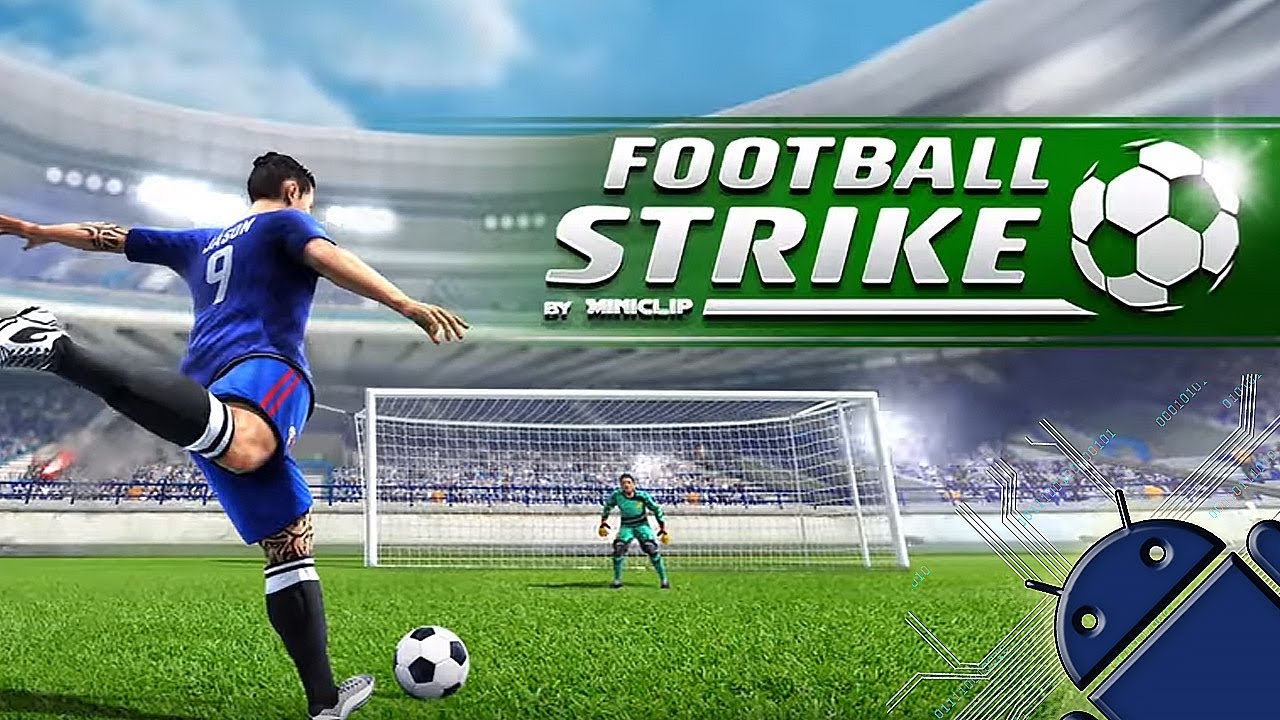 Multiplayer free-kick face-offs, or make a name for yourself in the Career Mode. A simple game to play with friends for free. Hit the targets in a fast-paced, time-limited battle for points in Shooting mode, or take turns as both striker and goalkeeper in the one-on-one Free Kick mode.
Customize your striker and goalkeeper and show off your style with team colors and more. With simple, fast gameplay, Football Strike is easy to play and offers endless competitive football fun.
Key Features
Offline Multiplayer Mode Available
Play online in Shooting Race and Free Kick modes
Represent your favorite team! Play as FC Barcelona, Liverpool FC, Borussia Dortmund
Simple controls and realistic gameplay
5. Final Kick
Final Kick is the best multiplayer football game, it is available both online as well as offline. Though it has only 20 local tournaments in its offline version, enough to amuse you when you are getting bored. The game has been developed by Ivanovich Games. The game designer developed the game by keeping every aspect of the game in the mind. With Final Kinck you can enjoy penalty shots as if you are playing in the Soccer Final tournament.
With this amazing multiplayer app, you have the opportunity to play with the world's finest football playing team with a record of great goals. All you need to do is make your Football shots perfect, then shoot with peculiar effects, and make the great saves to list in the world champion list.
Key Features
This game is featured with special graphical effects, you can replay your penalty shots with slow-motion, also to watch your football goals with each possible angle.
The game is designed using special technology with advanced real-time animations to make the gaming experience more alluring.
It has awesome controls with hands, shoots the ball with finger and drag the keeper for a great save.
Real-time gaming isn't that easy but practicing it would surely make you the master of the game. It enables you to play online with your friends.
The offline mode has 20 tournaments.
With First Kick, you can customize your football team by selecting the skillful players and also train them to make good penalty goals.
6. World Soccer League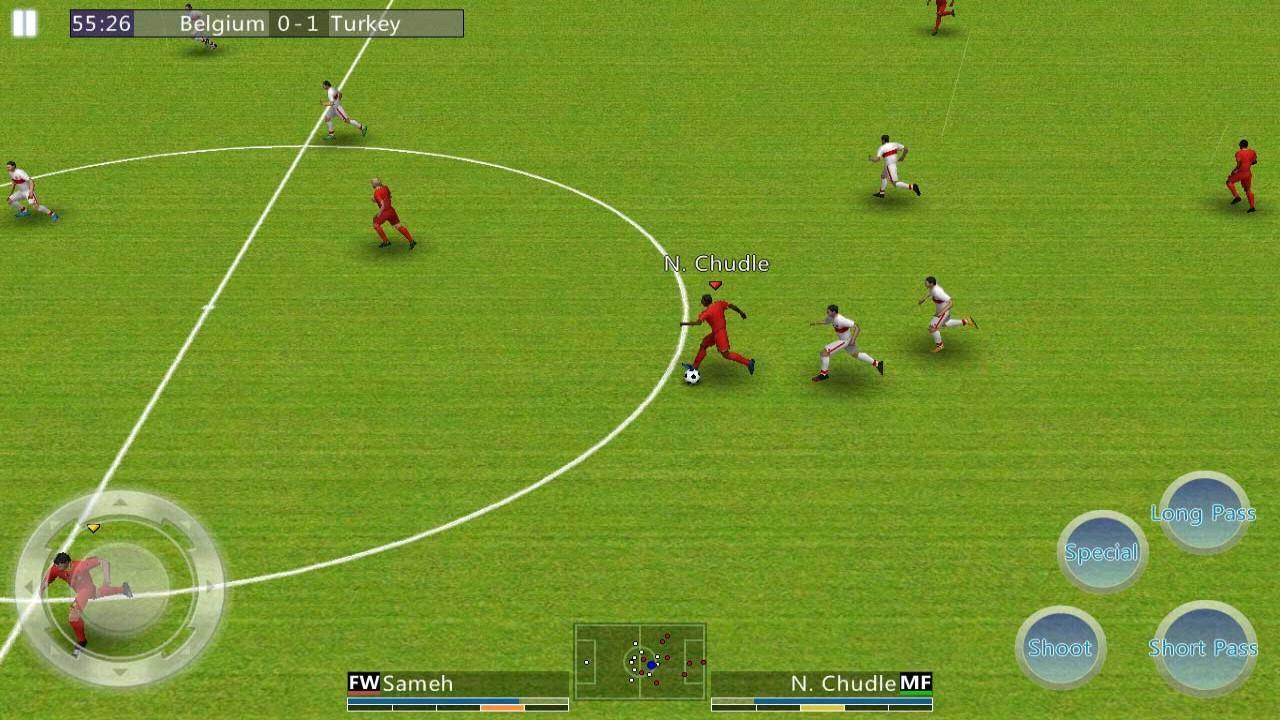 The World Soccer league is a clear and powerful soccer simulator. This provides an astonishing game playing environment for football lovers. It has so many powerful features let's have a look at them
Key Features
The World Soccer league comprises around 60 national teams, 60 clubs, and more than 2000 players.
It provides four modes in total for a better gaming environment including Exhibition, League, training, and cup.
This football simulator provides you a realistic feel of the game and you can enjoy dribbling, thrilling shots, and many other mind-blowing features.
It saves the video of each moment, so you can watch each of your moves precisely.
It is available in 15 different languages.
7. SCORE! HERO
Be the Hero! The first line from the developers of the Score! Hero. You can pass, shoot, and play the game as you want to make your legendary status in the game. As if you cross the 700 challenges levels you will get a dramatic career named HERO.
It has immersive free-floating 3D animated scores. The game lets you control all the actions. This is a simple game but it requires regular practice to become a master. You can invite your friends and other players through various sources including Facebook, this will definitely add more fun to the game.
Moreover, this game works with intelligent Artificial Intelligence and you can sync your game by using Google Cloud, and as mentioned it is using AI so all of your passes and shots are adapted by the intelligent assistant.
Key Features
It comes up with 720 levels and coming some more.
Through the game you can win awards, trophies, you can change clubs, and represent your country, to maintain your dignity, and finally go for the glory!.
It comes up with stunning 3D graphics and advanced animations.
This game is easy to start but it is too difficult to be a master of Score! Hero.
Customize your Hero with an amazing unique look.
This is really an astounding ap, every gaming enthusiast should try it for one, for sure you will fall for this game.
8. Soccer Stars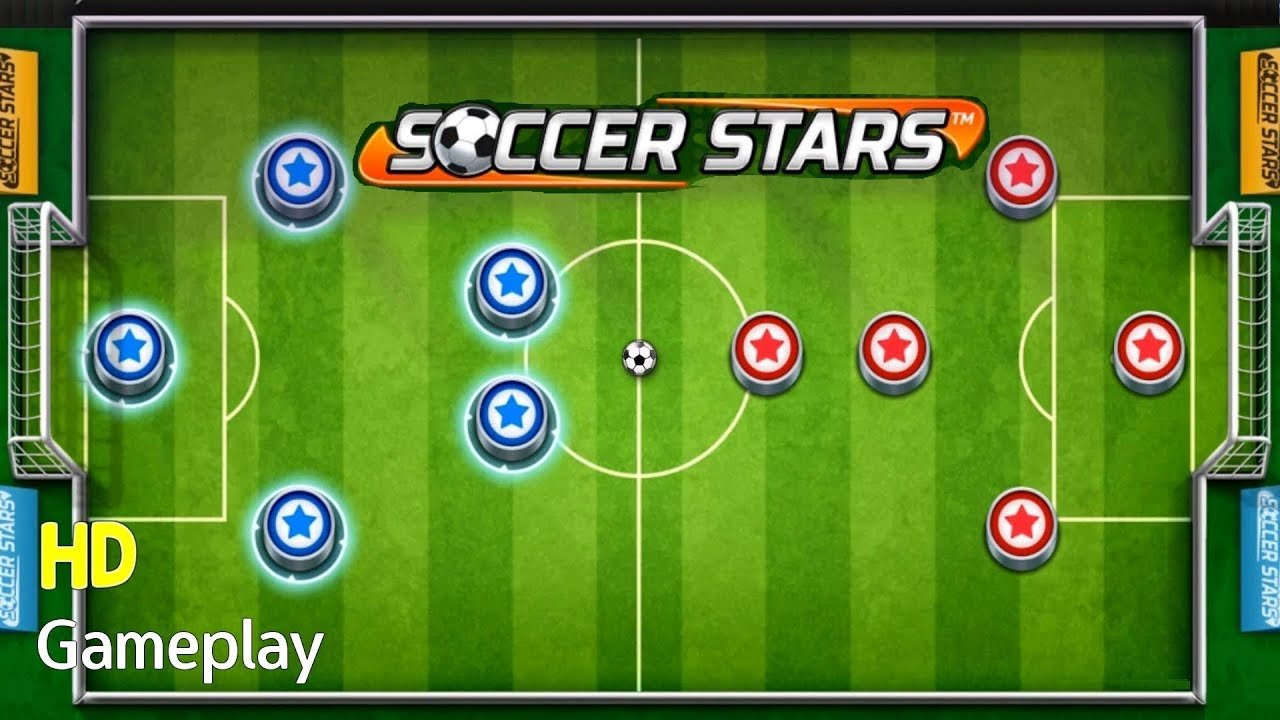 Soccer stars another furious game in the list of best offline multiplayer football games. This game is available in both versions offline as well as online too. The game is being developed by the Miniclip organization. This game brings up the action into the complete pitch, this is a multiplayer football game that can be played with friends and other players no matter whether you are online or offline.
This spectacular game is filled up with the latest and most addictive features, once you start playing the game you will definitely fall for it.
If we talk about the football ground then you can play and win the tournament against the most popular football clubs.
Key Features:
It is a multiplayer soccer game. In this game, you need to kick hard and most importantly kick smartly and pass the ball to the best player on your team, choose top players and create a team. You need to be strong and perform strongly as well.
It is a simple, exciting, and fun game.
It uses amazing ball physics.
The soccer star gets more advanced and improved with each update, so always be updated.
You can participate in online tournaments throughout the world.
Collect different cups and teams to increase your chances to win.
This is a flick football game, where you take your ball to the ground and train it to be at the top position.
9. Perfect Kick 2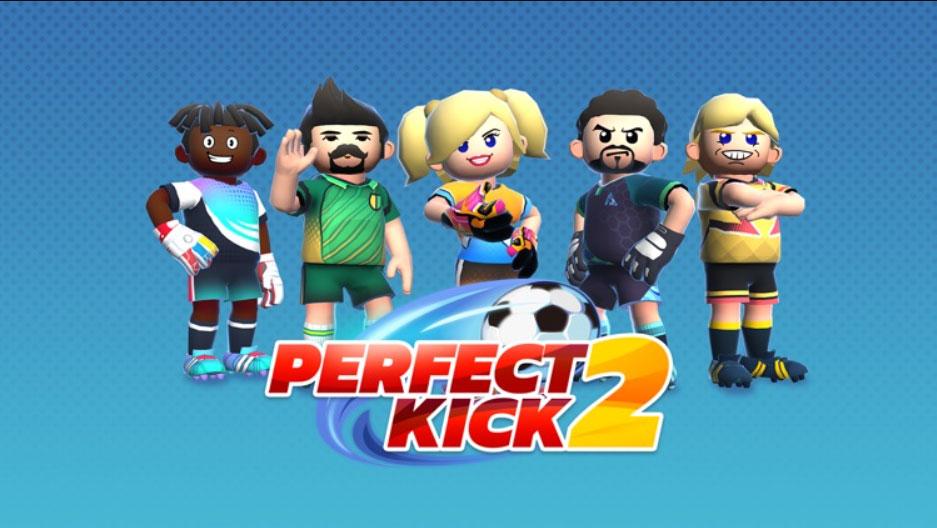 This is a fun free-kick game against players worldwide in just under three minutes. You are also allowed to upgrade your stadium, unlock unique gear and power-ups, and make your name in the Star Hall of Fame. It is a really good game it has a lot of great things to do. In addition, you can make your goal and as well as save your goal in this game.
But, yeah! You have to watch short commercials between the gameplay, which is quite annoying. However, that's pretty obvious because that's the way how developers earn from this game.
Features:
Fast-paced Attacks and Defenses.
Play friendly matches with other players around the world.
As a club manager, recruit talents for your club to help it improve.
Feel like a Nintendo-inspired game.
10. OSM 21/22- Football Game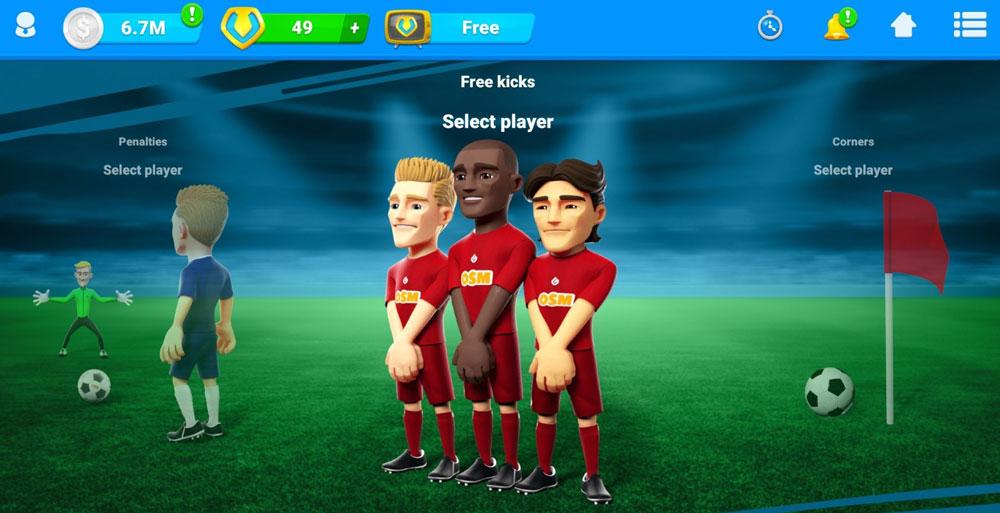 In the OSM 21/22_ Football game, you will be able to manage your favorite football team. This game is also completely free-to-play and features all the top soccer leagues, clubs, and players throughout the world.
Playing this game is essential for anyone who wants to manage a football team instead of playing. You can even manage top clubs from around the world like Real Madrid, Barcelona, Liverpool, or many others in this game.
Features:
Form and line up your ideal team.
Choose a variety of tactics.
Sell and buy players using the detailed transfer list.
Scout for new talents and proven stars using the scouting feature.
Train your players to make them more skilled.
Final Verdict
Here, we reach the end of this article, I hope you would enjoy reading the review of each best offline multiplayer football gaming app.
I have reviewed, tested, and experienced each of the above-mentioned gaming apps and then written this article honestly with all of my true consent. And if we have missed any great soccer applications from this list please let us know in the comment section.
If you've any thoughts on 10 Best Free Offline Multiplayer Soccer Games, then feel free to drop in below comment box. Also, please subscribe to our DigitBin YouTube channel for videos tutorials. Cheers!