Are you having an issue with the microphone on your Android Phone? If your answer is yes, then here you will learn how to fix the microphone not working issue on your Android Phone.
We all know the importance of a microphone in our smartphones as it is utilized in everything that we do on our phones. Yes, from calling to playing games, our Phone's microphone sensor is used everywhere. But, when it stops working, our lives get stuck for a moment as most of our work is done by smartphones these days.
But, you do not need to worry about your faulty microphone as we are here to help you fix it if the microphone is not working on your Android Phone. Here we have mentioned some of the great and effective fixes that will surely help you resolve this issue. So, make sure to follow these methods one after the other until you get the perfect fit for your device.
Best Ways to Fix Mic Not Working on Your Android Phone
There are a few tricks that you can use in order to resolve the microphone not working issue on your Android Phone. Therefore, make sure to read this guide for all of them:
Fix 1: Restart The Application
The first thing you have to do is restart your particular application for which your microphone is not working on your Android Phone. So, you must try his our and check if it helps you resolve the microphone error or not.
Fix 2: Reboot Your Device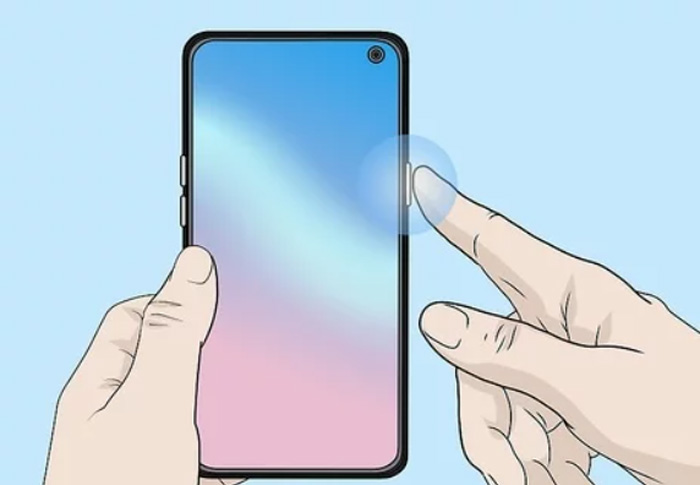 If just restarting the app, the error didn't get fixed; then you can try rebooting your device first, as there are possibilities that your device may have some cache data which prevents the hardware of your system from functioning properly. Hence, you must reboot your device and check if it helps or not.
Fix 3: Clean The Mic Sensor
Did you check if dust or dirt is stuck on your microphone sensor hole? Well, chances are there that this may happen. So, in order to make sure to fix the microphone not working issue on your Android Phone, you must take a pin and try to clear the mic hole gently. Once the mic grill is cleared up properly, you will find that the mic problem automatically gets resolved.
Fix 4: Use Headphones
If you are still getting the microphone error, using headphones is the better option. Yes, to make sure that whether there is an issue with your Phone's microphone or an entire software glitch. So, you must connect a headphone and test the mic to see whether it is working.
However, if it is working, this indicates something inappropriate with your Android microphone. So, now fix it; you have to reach your Android phone manufacturer's service center.
Fix 5: Check For OS Update
In many cases, we have seen that an older OS version comes up as the main reason behind this error. So, without ignoring the new updates, you just have to install them on your device. Therefore, we advise you to check if there is any update available on your Android device using these steps:
Initially, open the Settings app.
Afterward, tap on the About Phone.

Now, navigate to the System Update.
Then, hit the Check For Updates.
Fix 6: Make Sure Your Do not Connect To Bluetooth Device
Did you check if your device is connected to your AirPods or any other Bluetooth sound device due to which you are getting this microphone error? Yeah! I know this is quite weird, but sometimes this happens. Therefore, you should check and disable any Bluetooth device which is connected to your device. Then, check if the microphone not working issue on the Android Phone gets resolved or not.
Fix 7: Factory Reset Your Phone
Still, no luck? Don't panic! We have more options for you. You can try the factory reset option in order to resolve this problem. So, to factory reset your phone, you just have to perform these steps:
Firstly, open the Settings app.
Now, go to the About Phone section.
Then, scroll down and locate the Factory Reset button.

Afterward, hit that button, select the particular item you want to delete, or simply hit the Erase all Data button.
Now, you must have to wait until the resetting process gets completed. However, it is done, and you will find that the microphone not working issue on the Android Phone gets vanishes.
Fix 8: Reach To Nearest Service Center
If the issue didn't get resolved even after resetting your device, you have no other option except to go to the nearest service center. Therefore, you must take your Phone and hover over to the service center and ask them to repair it. However, if you are lucky enough and your Phone is under the warranty period, you may get a free repairing service from your Android Phone's brand.
If you've any thoughts on How to Fix Microphone Not Working Issue on Android?, then feel free to drop in below comment box. Also, please subscribe to our DigitBin YouTube channel for videos tutorials. Cheers!