After waiting for a long, iOS 16 is finally released for users. There are a bunch of new features added to the new OS. But along with these things, some bugs have also made their way. Yes, it sounds weird, but many users started reporting that they cannot use the iMessage after the recent iOS 16 patch update, as the iMessage started freezing when they tried to launch it.
Well, no more worries, as we have gathered some information regarding this issue along with some basic fixes. So, in case you are facing this issue, make sure to read the guide until the end. Therefore, let's get started with the guide.
Top Ways to Fix iMessage Freezing Issue on iPhone
So, in case you have been facing the freezing issue with your iMessage since the last iOS 16 update, then use the fixes we have mentioned below. Therefore, let's get started with them:
Fix 1: Reboot Your iPhone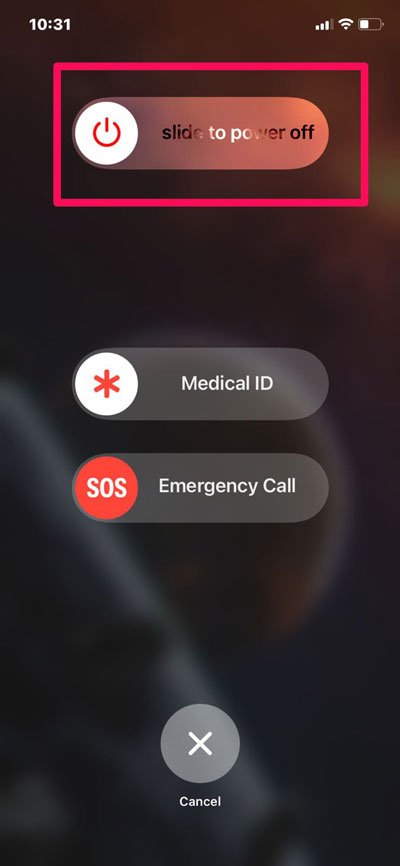 Initially, you have to reboot your device before performing anything to fix the iMessage freezing issue. We are advising this to you just because there are possible chances that you may face this problem just because there are some cache data gets corrupted or damaged, due to which your device is unable to run the iMessage. So, when you reboot your device, the iPhone's RAM gets automatically flushed, which also removes these damaged cached files. Thus, you must try this out and check whether it helps or not.
Fix 2: Force Quit The App
If you have already rebooted your iPhone several times and still facing the freezing issue with your iMessage app, then try to force quit the app. However, in case you don't know, then make sure to perform these steps:
Initially, tap and hold from the bottom of your iPhone's screen.
Then, swipe between the running application, locate the iMessage and swipe to the above. This will kill the processes from the background. Once done, reboot your device and check whether the iMessage freezing issue gets resolved or not.
Fix 3: Update Your iMessage App
It may be that the app is outdated if you haven't updated it in a long time. Furthermore, outdated versions cause out-of-the-blue crashes, rapid battery drain, and terrible sluggishness, in addition to annoying freezing. Moreover, it makes an app more prone to hacking. Because of this, it is always advisable to keep the iMessage app updated. So, let's check out the steps to do so:
Open the App Store > Profile > Apps to see the list.
You can now update all the apps at once or update them individually by choosing the Update All button or update the iMessage particularly.
Fix 4: Clear The Cache Data
Did you try this before? Well, possibilities are there that the app cache files may be the main culprit behind this problem. Therefore, in that case, deleting or offload then will be the right option. Also, many users find this fix really helpful and reported that they quickly fix this problem once they offload the iMessage app cache files. So, you must also try this out using these steps:
Firstly, open Settings.
After that, hit the General tab.
Then, go to the iPhone Storage.

Now, select the iMessages from the list of apps and hit the Offload button.
That's it. Once you do this, you will find that the iMessage freezing or crashing issue will automatically get resolved. So, it would help if you had to give it a shot. However, in case you find that this didn't help you, then move toward the next fix.
Fix 5: Check For Software Update
It is also possible that a software bug is responsible for the lack of functionality of your iPhone's iMessage app. It will always be better to use a software update whenever this situation arises. However, it is recommended that you keep your iPhone's battery around 50% and that it is connected to a stable WiFi network. You should charge your device up to 20% if the battery is low. Meanwhile, download and install the latest version of iOS using these steps:
Firstly, open Settings.
Then, tap on General.
Now, hit the Software Update on your iPhone.
However, once you update your system OS, the iMessage freezing issue will get fixed.
Fix 6: Try Reinstalling The App
In case you are still getting the iMessage freezing issue on your iOS 16 device, then possibilities are there that the iMessage installation may get corrupted on your device, due to which you are getting this error. So, we advise you to try reinstalling the iMessage app on your iPhone running on iOS 16 to fix the freezing issue. Therefore, let's check out the steps to do so:
Initially, tap and hold the iMessage app.
Then, select the Remove app option from the pop-up menu.
After that, open the App Store and search for iMessage.
Then, download and install the iMessage app on your iOS 16 device.
Fix 7: Reset All Settings
If you still haven't been able to fix the problem, then make sure to try resetting all your device settings. But you have to make sure 0ne thing that doing this will remove all the previously saved settings on your device. So, if you do not have any issues with it, make sure to perform these steps:
Initially, open the Settings app.
After that, go to the General.
Now, tap on Transfer or Reset iPhone.

Then, hit the Reset button followed by Reset All Settings.
Fix 8: Contact Support
We apologize if none of the fixes we suggested worked for you. However, it doesn't mean you can sit back and do nothing. You need to contact the Apple support team to fix this error. Afterward, they will surely assist you in resolving the iMessage freezing issue on iOS 16.
If you've any thoughts on Fix: iMessage Started Freezing After The Recent iOS 16 Update, then feel free to drop in below comment box. Also, please subscribe to our DigitBin YouTube channel for videos tutorials. Cheers!