It is safe to assume that the majority of readers here are WhatsApp users. WhatsApp Status lets you share something new, interesting, or anything that uses ephemeral features wherein it lasts for 24 hours and vanishes. Sharing photos on WhatsApp Status is fun, however, it becomes frustrating when you realize that WhatsApp actually uploads low-quality photos on the Status even if you upload a high-quality photo. The question is, why does it happen, and how to upload high-quality photos to WhatsApp Status. Here are all the possible methods.
Why are Photos uploaded to WhatsApp Status low-quality?
You can upload as many photos on WhatsApp Status, however, you might have realized that the quality of the photos that you want to upload and the ones that are finally uploaded is way apart. In fact, the photos uploaded to WhatsApp Status are of low quality. This is because of the aggressive compression algorithm that WhatsApp follows to curtail the total size of a video from 'X MB' to almost a max of '200 KB'.
If a photo that you want to upload is 10MB, the final uploaded image size could be as low as 200KB which means the compression algorithm has curtailed the file size by 50 times. All this causes loss of data that will result in blurriness, loss of details, and so on.
Manually compressing the pictures will help you retain the image details that may be lost due to WhatsApp's own compression.
Method #1: Compress The Photos
One of the best ways to upload high-quality photos on WhatsApp Status without losing quality is to compress them. Of course, there are many image compressors available out there including apps and websites. Here's how it goes.
Firstly, download a photo compresser app for Android or iPhone or go to a website that offers such capability. I used Photo Compressor Puma but there are technically hundreds of apps that you can use.
When you open the app, select the photo to compress.

It will prompt you to select from various options i.e. related to the dimensions of the photo, file size, and finally, resolution & quality.


After choosing the right settings, tap on Next so that the process can begin. It will take a few seconds to complete. You have to check the photo for various resolutions or with few apps that give good quality and optimum size so that WhatsApp does not use its cutters to blur the photo any further.

Finally, you will get to know the difference between the original and compressed image as well as the massive size difference between the two.
You can save using the "Save" option.

Alternatively, you can upload it as WhatsApp Status by hitting the Share button followed by WhatsApp >> My Status.




Method #2: Send & Upload
This is technically a workaround that people came across while searching for a way to upload high-quality photos on WhatsApp Status. The best thing about this method is that it works so give it a try.
Firstly, go to the web portal of WhatsApp (web.whatsapp.com) while keeping your phone connected to WiFi or mobile data.
On your phone, open WhatsApp and tap on "More Options" via the three vertically stacked dots and select "Linked Devices".

Tap on "Link A Device" if you haven't tried WhatsApp Web ever or else, it will automatically turn on the PC as well.

Next up, send the image that you want to add as Status, to someone.


On your phone, go to the chat where you sent the photo and open it.
Tap on the "Forward" arrow on the top-right corner of the photo and select "My Status".

Assuming that all went fine, the photo that you just uploaded on WhatsApp Status should be of high quality, unlike the usual method.
Method #3: Crop and Upload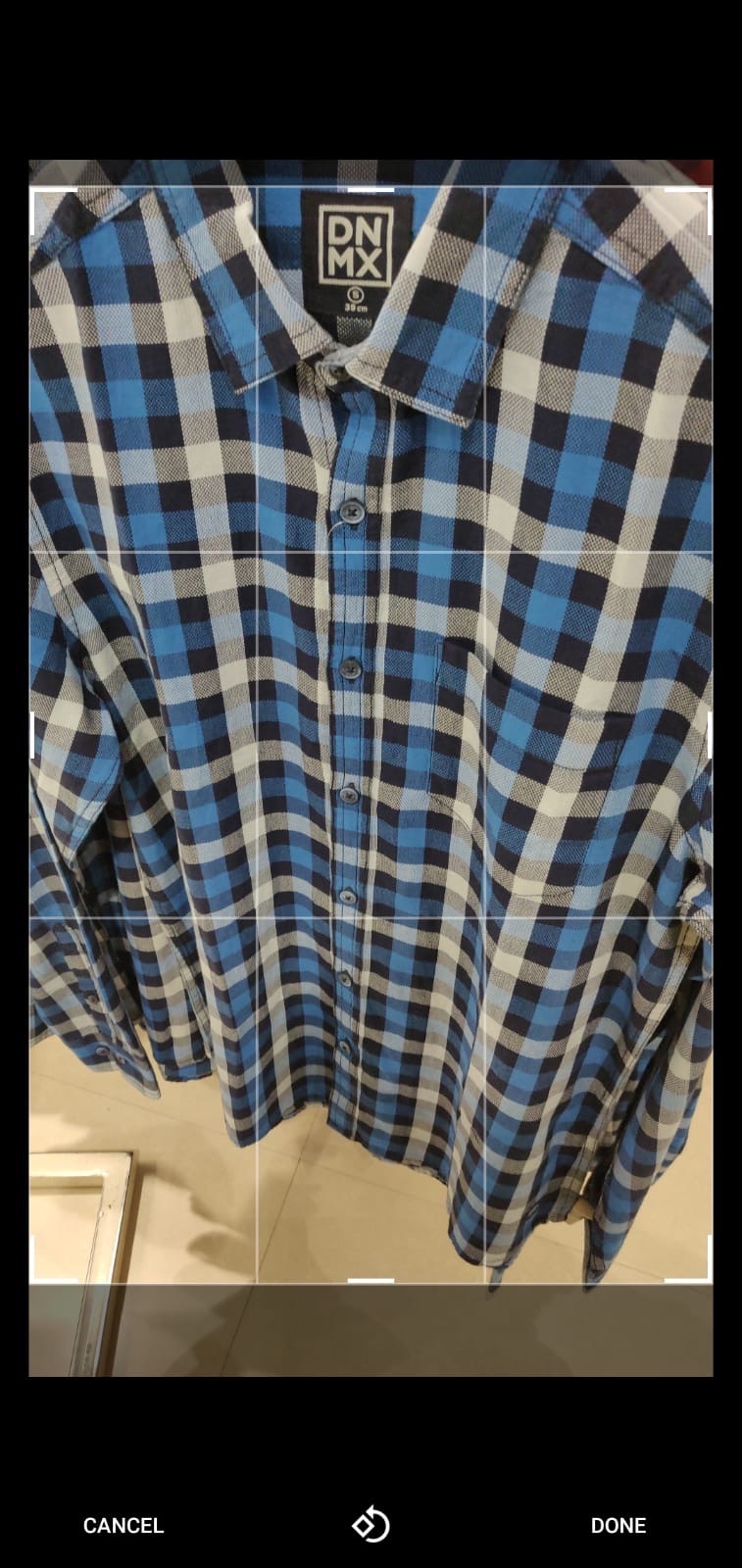 This is a pretty handy method. Although this means you won't be able to upload full-screen photos, the photo will be of high quality. To get this method working, you just have to crop the photo a bit. This curtails the file size you are uploading and helps preserve more details on a photo than previously. You can resize or crop unnecessary parts from an image that will not have any impact on what you want to share so that's great.
Wrapping Up!
And these were all the photos that I have tried and tested that allow you to upload high-quality photos to WhatsApp Status without any hassle.
If you've any thoughts on How to Upload HD Photos to WhatsApp Status without Losing Quality?, then feel free to drop in below comment box. Also, please subscribe to our DigitBin YouTube channel for videos tutorials. Cheers!