Midjourney turned out to be a revolutionary application that generates mind-bending images just from our text prompts. Their free trial caught the attention of a massive crowd giving everyone a glimpse of AI image generators. However, looking at how some users misuse the platform by passing in inappropriate text prompts, the developing team decided to bring in some changes. Unfortunately, they have now completely removed the free trial by bringing in a new pricing structure for the tool.
Yes, Midjourney is no more available for free. If you wish to use the tool, you need to go with either their Basic, standard, or Pro plans, and surely they do come for a good price. However, since we got this cooked-up technique to generate quality images in seconds, people now use it for various purposes. Be it for personal use, enterprise use, school projects, or whatever, most of us depend on it to some extent. And if you are someone who requires it but for only a short period of time, you can go with your preferred plan and for the time you want it.
For instance, if you have an urgent project coming in and you need Midjourney for a few days or a week, you can purchase their plan for only a month. But the main question where most people are stuck is how to cancel the Midjourney subscription plan. Well, this thing might get on your nerves, especially if you do not want to get charged for an extra month. Luckily, you have come to the right place as we got you covered.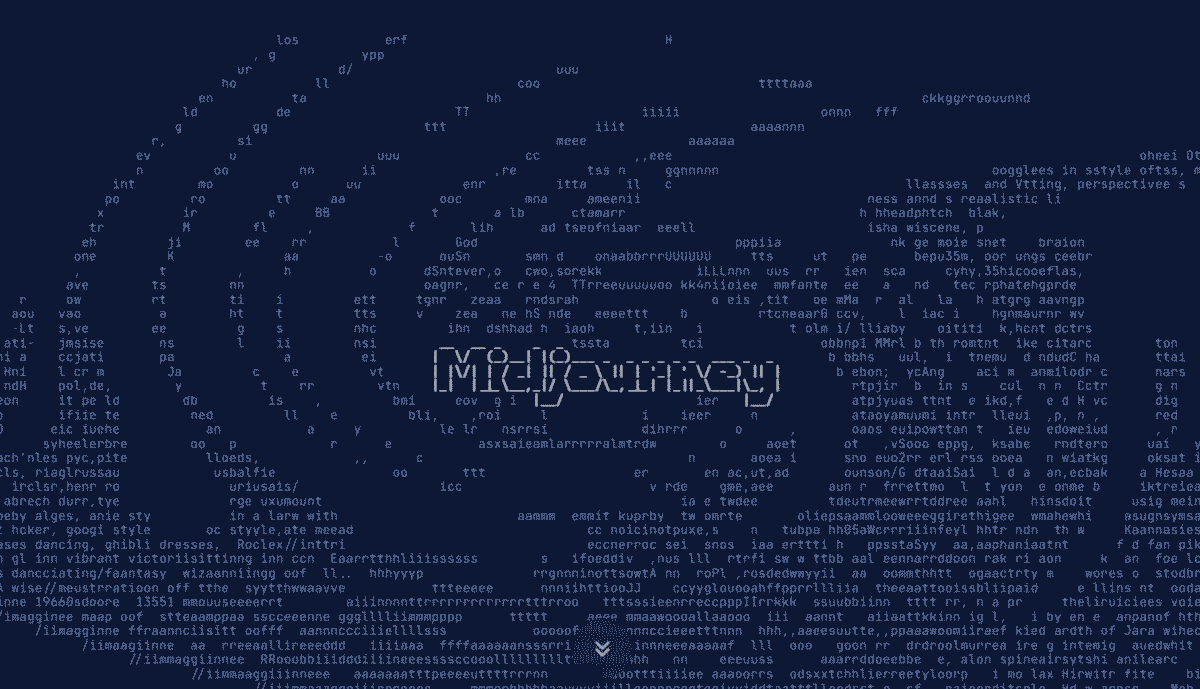 How to cancel your Midjourney AI subscription?
Generally, once you purchase any Midjourney AI subscription plan, it automatically gets renewed every month. Moreover, the autopay system doesn't even ask you while renewing your plan. So, you need to manually cancel their subscription to avoid any extra charges. Fortunately, here is what you need to know in order to cancel your Midjourney AI subscription.
Firstly, open any browser and go to midjourney.com.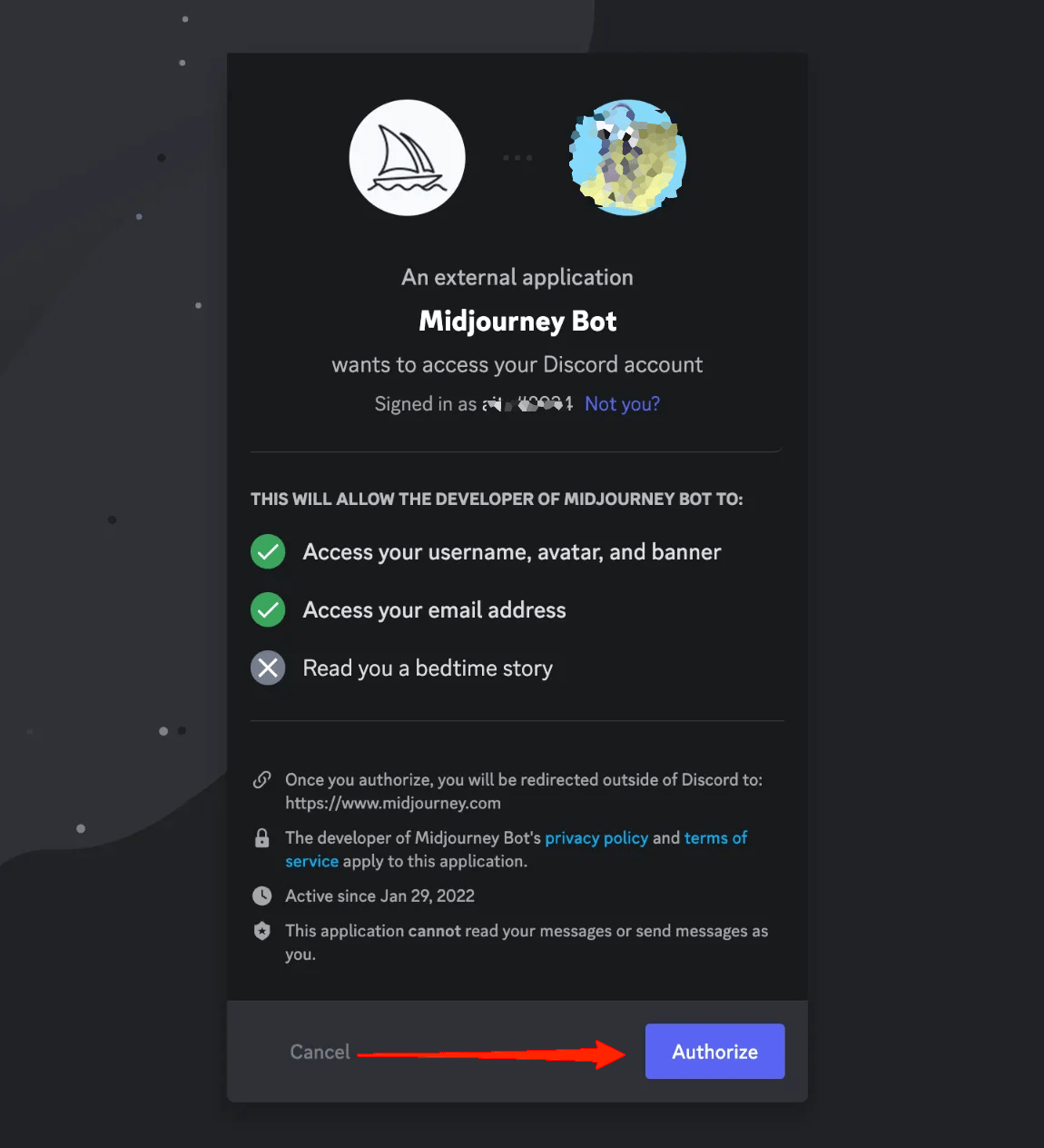 Sign in to your account and authorize your connection to Discord.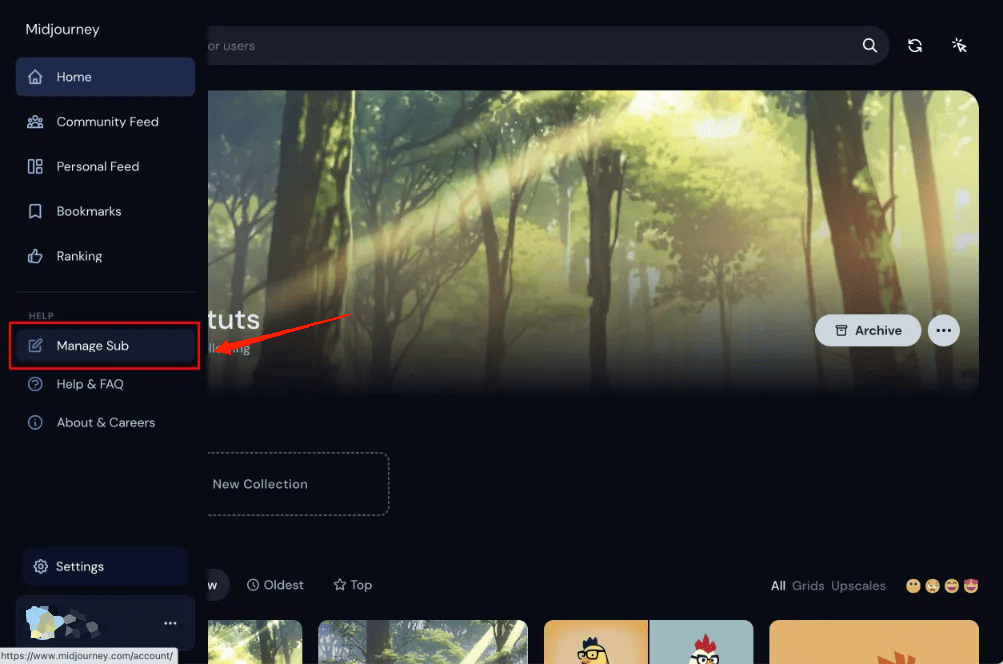 Next, click on 'Manage Sub' on the left-hand panel.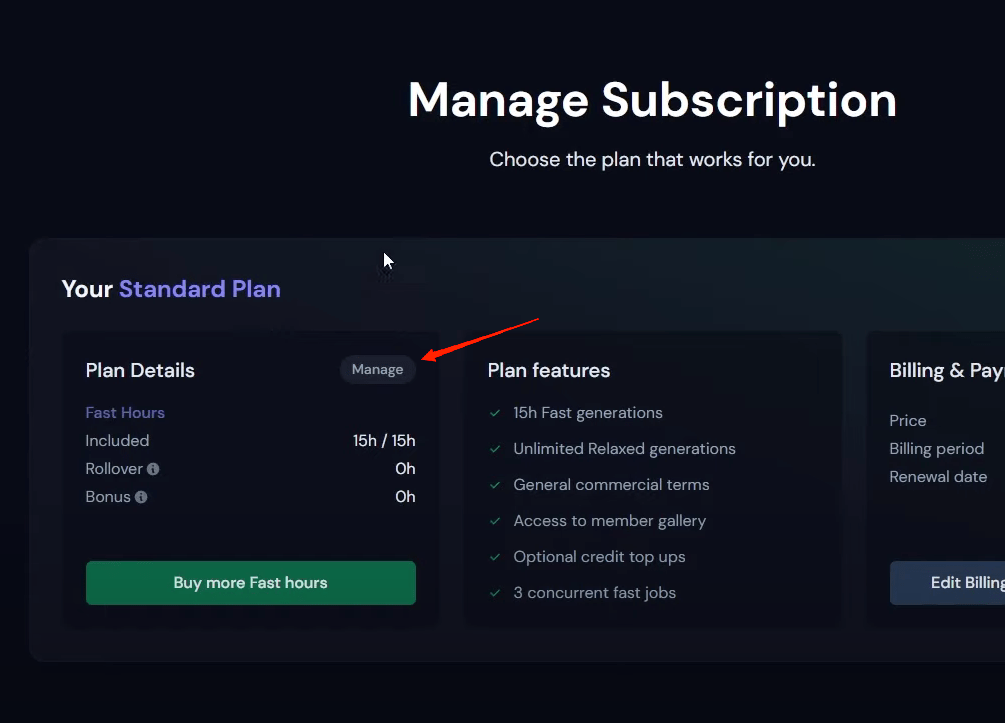 Click on the Manage button beside 'Plan Details'.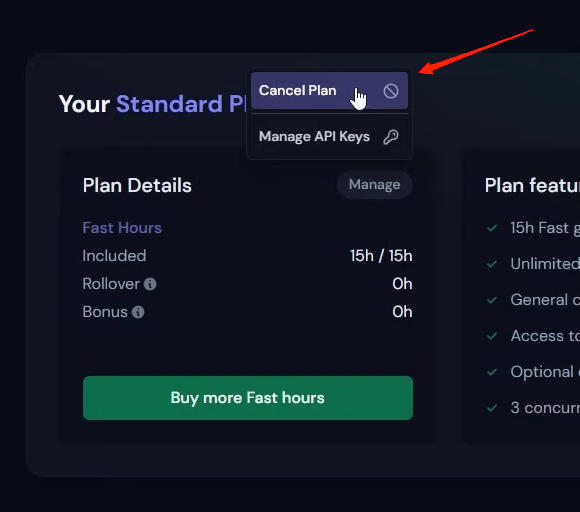 Now, click on Cancel Plan.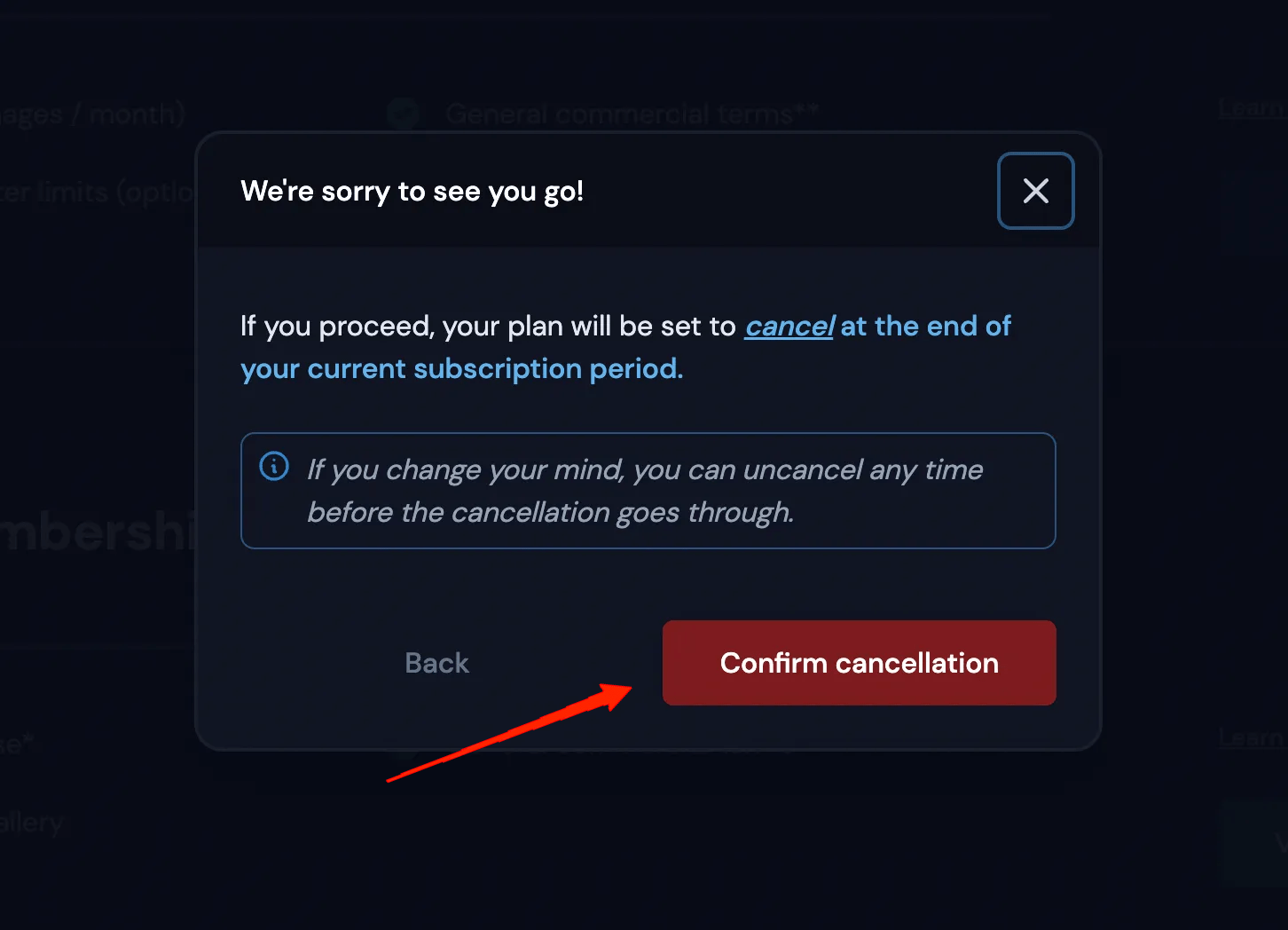 And finally, Confirm your cancellation.
Well, that's how easy it is to cancel your Midjourney AI subscription plan. All you need to do is work through a few clicks before you are all done. However, there's a catch with canceling the plan. You can only cancel your plan at the end of the current billing cycle. Plus, Midjourney keeps a fair deal, thus offering you a refund on all their plans, provided you meet the criteria.
For instance, if you own a basic plan but have used less than 1% of their monthly GPU minutes or if you own the other plans and have used less than 9% of the GPU minutes, you are eligible for a refund. So, if you wish to cancel your Midjourney plan, do check if you are eligible for a refund. If yes, then check out how you can ask for your refund amount.
Final Words
AI image generation is a whole new concept, yet it has made our task so easy; there is no doubt a lot of us still rely on it for certain works. Unfortunately, now that the free trial version has been withdrawn, users can no more experience it for free. But if you are in need for a short amount of time, you can now purchase their plans and cancel them whenever you feel like it.
If you've any thoughts on How to Cancel your Midjourney AI Subscription?, then feel free to drop in below comment box. Also, please subscribe to our DigitBin YouTube channel for videos tutorials. Cheers!