High on life means high on supply. A shooter game with action-adventure and Metroidvania elements. Though the game is stable. But, somehow, the High on Life players aren't happy since the last game update.
The reason is evident; some users, while playing the High on Life, they are getting the error 0 issues. That's the reason why we are here. This article has mentioned some of the best fixes to help you resolve the High on Life error 0 issues. So, let's get started with them:
Top Ways to Fix Error 0 High on Life
It is unclear what causes this error, but a bug could cause it within the game, or a network issue. But don't worry, as we have some fixes to resolve the High on Life error 0; therefore, let's check them out:
Fix 1: Restart the Game/Device
If you are having problems with the game, all you need to do is restart it. It doesn't matter what platform you are playing on. If the game restarts, there is a possibility that minor bugs may be fixed. Also, it is pretty common for your PC or console to have a glitch sometimes.
Therefore, you should restart your gaming system/platform as soon as possible. Many players have been able to solve the issue this way, and you must also try it as well. Relaunch the game to check if the error has been fixed.
Fix 2: Check Your Internet Connection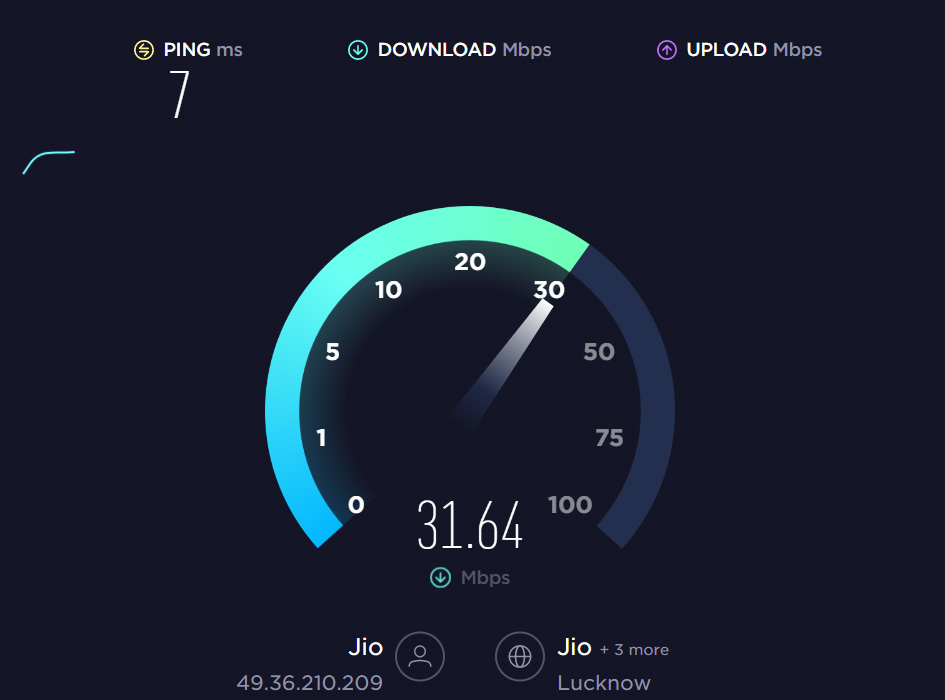 There might also be a problem with your internet quality or your internet running slow during the game. So, you must hover over to Speedtest.net and test your connection speed. Your connection's upload and download speeds are visible there, and you can use this information to improve your connection.
Your internet connection may cause this error, so switch to a wired connection or get a new one. Then, again connect your device to that network and run the game to check whether the High on Life error 0 gets resolved or not.
Fix 3: Verify the Integrity of the Game Files
Corrupted or missing files may be causing this issue. The game files may not have been adequately installed when it is being installed, or something may have gone wrong while installing the game.
This can be easily fixed through the Steam game store. You can check and repair game files in the Steam game store. Here are the steps to follow in order to accomplish this.
Open the Steam app.
Then, go to the Library section.
Locate the High on Life game.
Then, tap on the three-dot button and hit the Properties button.
Now, hover over to the Local Files.
Afterward, hit the Verify Integrity of Game Files.
Fix 4: Run the High on Life as an Administrator
There are times when games or applications cannot use your system's resources because they lack the proper permissions. Therefore, in this scenario, these kinds of errors are evident.
Thus, we always recommend running your game with admin privileges. By following these steps, you can run the High on Life using admin privileges.
On the desktop, locate HighonLife.exe and right-click it.
Then, select properties.
Afterward, select the Compatibility tab and mark the Run This Program as Administrator checkbox.
Lastly, click Apply > OK.
Fix 5: Update the Network Driver
If you are experiencing the same issue, updating the Network Driver is an option you can try. You must update your network driver to play the game without any problems.
It is common for gamers to neglect to update their network driver, leading to issues with the game's functionality. You should first update your network driver if you haven't already. Follow the instructions below.
Go to the Start menu.
You can search for Device Manager using the search bar.
Double-click on Network Adapters to expand.
Right-click on your network driver.
There will now be an option to update the driver; choose it.
To finish the update, follow the steps displayed on the screen. Then, the device must be restarted after the update has been completed.
Fix 6: Set Up Launch Option
It is also sometimes beneficial to change the Steam launch option to resolve the error 0. However, you may need to set Steam's launch options to force the game to use the mentioned DirectX version. Therefore, if you would like to change the Steam launch option, please follow the following steps:
Click Library in Steam.
Right-click High on Life and select Properties.
You can find Launch Options under General.
Run High on Life with -d3d11 to see if the error o persists.
You will need to rerun the game if you are experiencing the same issue, this time making sure the launch options field is set to -dx12.
Fix 7: Check For Windows Updates
It is essential to keep Windows updated to avoid this type of issue in the game. This occurred when users ran the game on outdated operating systems. You will most likely encounter this issue if you haven't updated your PC's windows and have some pending updates. To check for updates on your computer, follow these steps.
To open Settings, press Windows + I.
In the left pane, click on Windows Update.
Then click Check For Updates.
Fix 8: Check For Game Update
Is your High on Life up to date? If you are getting the High on Life error 0, likely, you didn't update your game. It is highly recommended that you check if any updates are available for your game, which can be done by following these steps:
In Steam, navigate to the Library.
Right-click High on Life and select properties.
Simply select the appropriate option by clicking the Update button.
Until your game is updated, you must wait. Rerun High on Life to see if error 0 is fixed.
Fix 9: Reinstall the Game
The last resort for you is to reinstall the game if everything else has failed. Using this method, you can fix errors and glitches. I suggest you try this.
If you've any thoughts on How to Fix High on Life Error 0?, then feel free to drop in below comment box. Also, please subscribe to our DigitBin YouTube channel for videos tutorials. Cheers!