Previously, iPhones offered a different experience to their users by introducing the 3D touch feature. It allowed iPhone users to tap on the screen with different pressures giving them a more physical feeling. Unfortunately, as users started enjoying the 3D touch, Apple suddenly removed it in 2019. Although Haptic Touch later replaced this feature and was doing quite well, it was rather slower to respond to the user's input.
However, if you were eagerly waiting to experience the flawless feel of the 3D touch on your iPhone, we might have good news for you. Apart from the various enhancements that came with iOS 17, it has also brought back the 3D Touch on iPhone once again. So, whether you are waiting for a similar feature like the 3D Touch on iPhone or just curious to know more about it, you have come to the right place. In this article, we will see what's so different about the 3D touch, why it faded away with time, and how to get it back on iPhone in iOS 17.
What is 3D Touch on iPhone?
If you bought your first Apple device after 2019, you might have missed one of the coolest features of the iPhone. The 3D touch feature was introduced as a new and fun way of interacting with your device. It was basically a hardware-based feature that recognized the intensity of pressure applied on the screen with each tap. And based on the pressure applied it performed different functions accordingly.
For instance, a light tap on an icon would open the Quick Menu with different options for the application. On the other hand, a harder tap would launch the application straight away. Similarly, this feature worked with links, browsers, and other things as well.
Why Apple Replaced 3D Touch With Haptic Touch?
As mentioned earlier, the 3D touch being a hardware-specific feature, required dedicated hardware components. As a result, the integration of this feature increased the manufacturing cost, complexity, and time. This is why Apple replaced the 3D Touch on iPhone with the Haptic Touch which is still in practice today.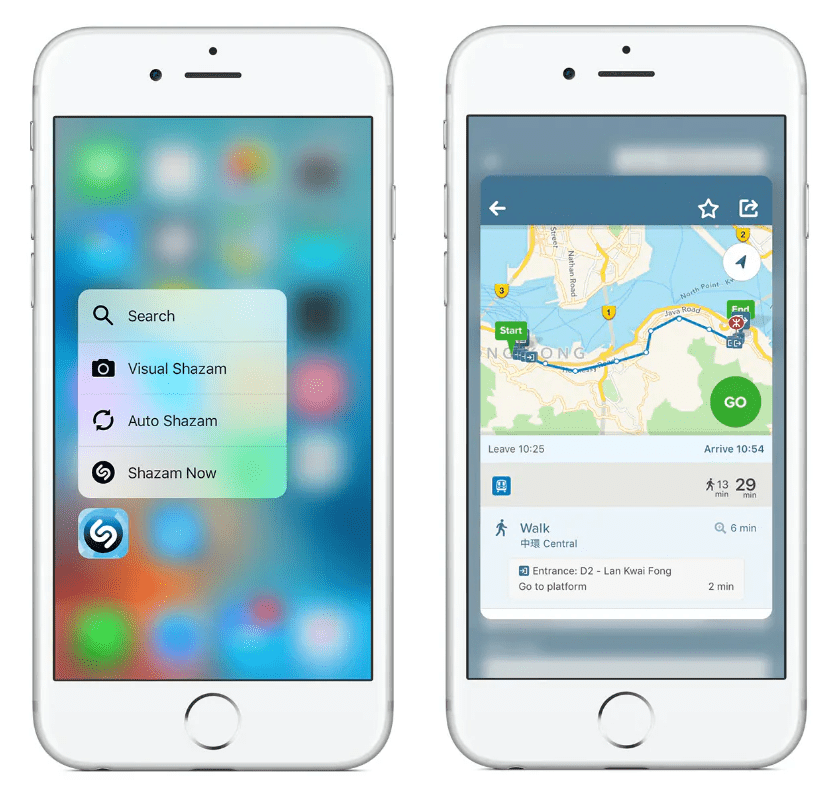 Unlike the 3D Touch, the haptic touch is a software feature that cuts all cost, complexity, and time required for the 3D touch. It basically uses the Taptic Engine to provide a 3D-like feel on pressing and holding an option on the screen. However, even as a replacement, the Haptic touch turned out to be a big disappointment as it was much slower to process user actions. It requires a longer time to respond to user taps on the screen.
As users started getting frustrated with this feature, Apple has once again introduced a new accessibility feature with iOS 17. Although it does not compare to the hardware-based 3D Touch, it still allows you to trigger the Haptic mode swiftly. This means you can consider it as an enhancement in the Haptic Touch that will somewhat remind you of the 3D touch even if it cannot fit in every aspect.
Steps to Get 3D Touch Back on iPhone with iOS 17
So, now we know what this 3D touch actually was and how Apple has re-introduced it in iOS 17. If you are curious enough to try it out, let's see how to get a 3D touch back on the iPhone. The following steps will guide you throughout the process and help improve your user experience with Apple's Haptic Touch in iOS 17.
Open the Settings app on your iPhone. Scroll down and tap on the Accessibility option.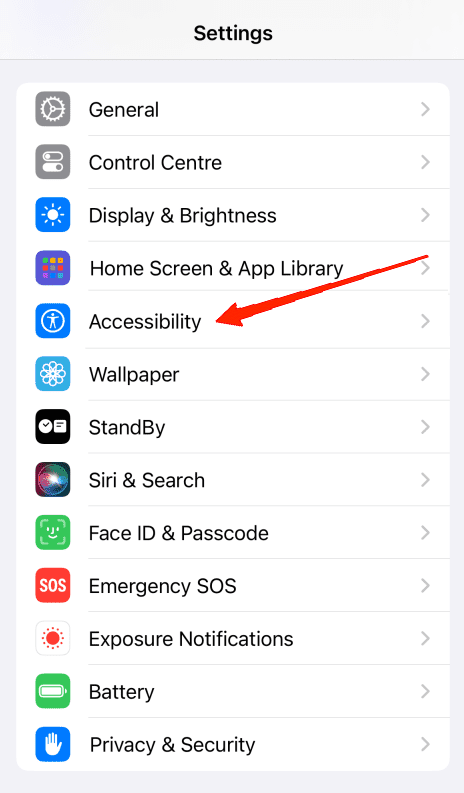 Tap on 'Touch' under the 'Physical and Motor' section.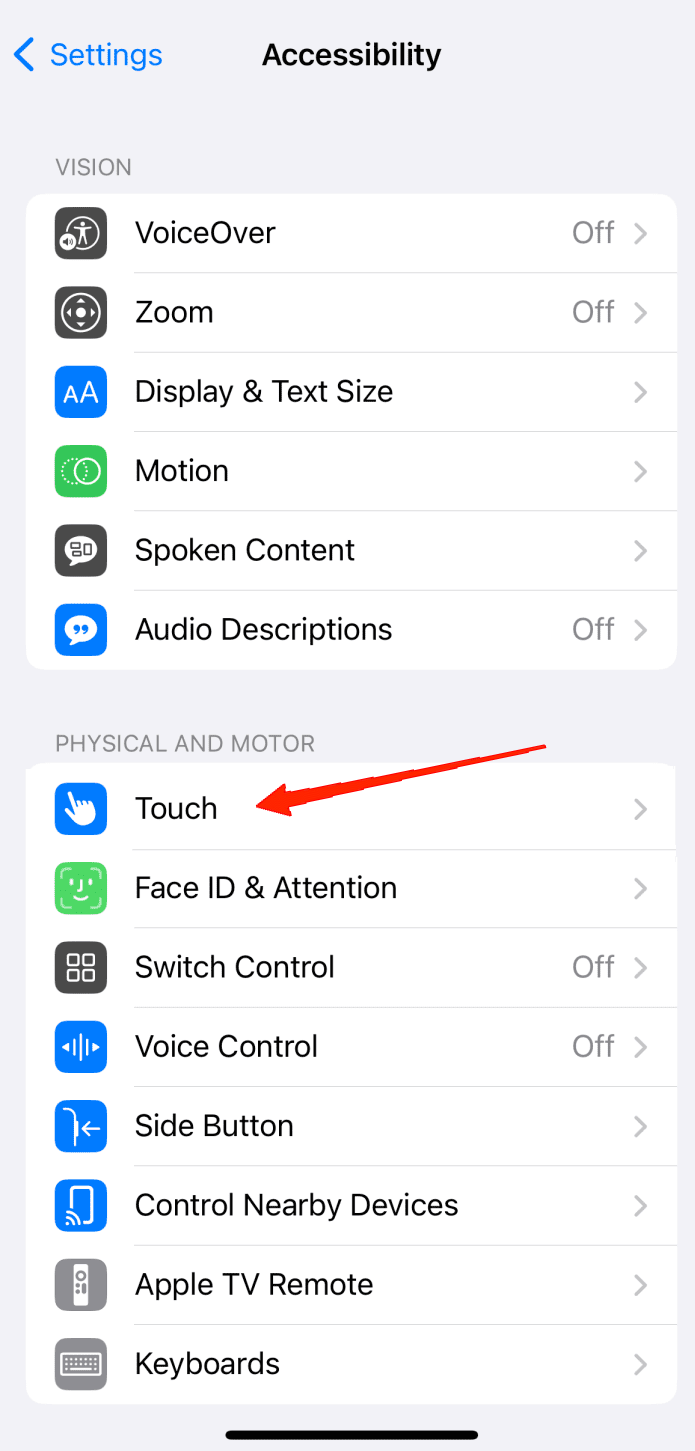 Now, tap on Haptic Touch.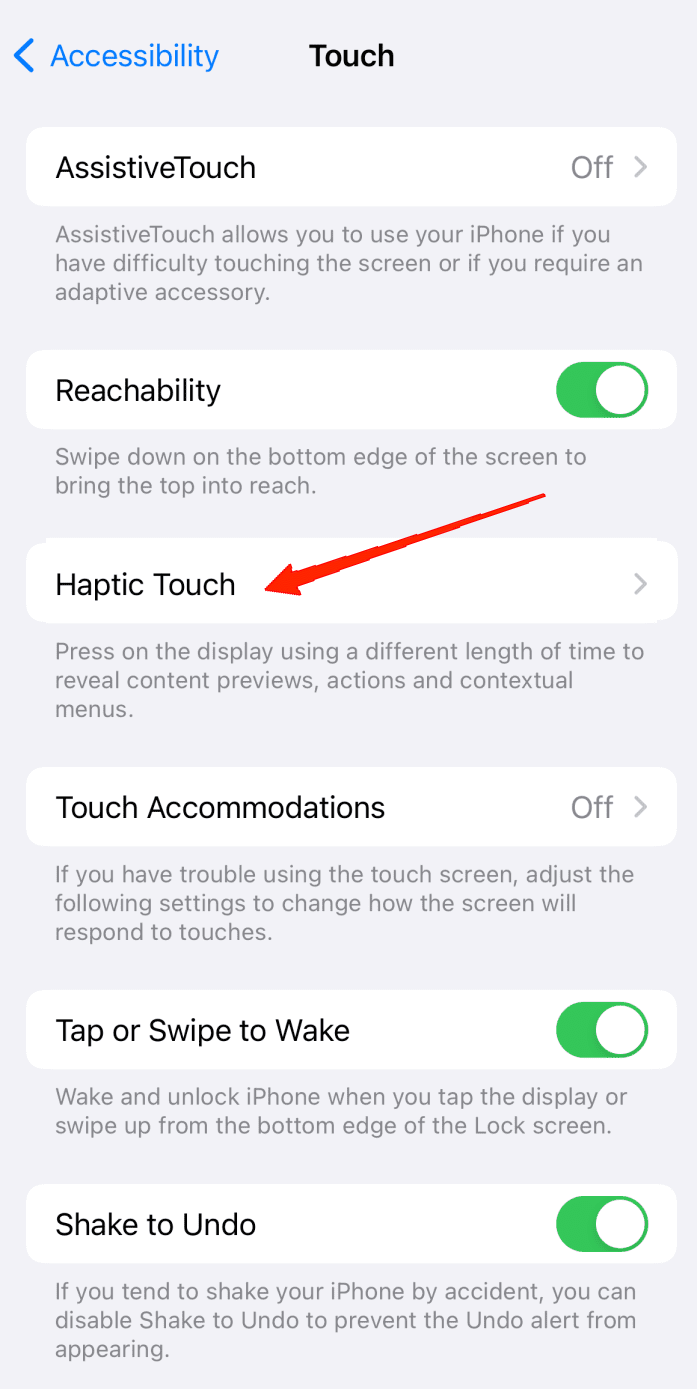 Lastly, select the 'Fast' option under the Touch Duration section.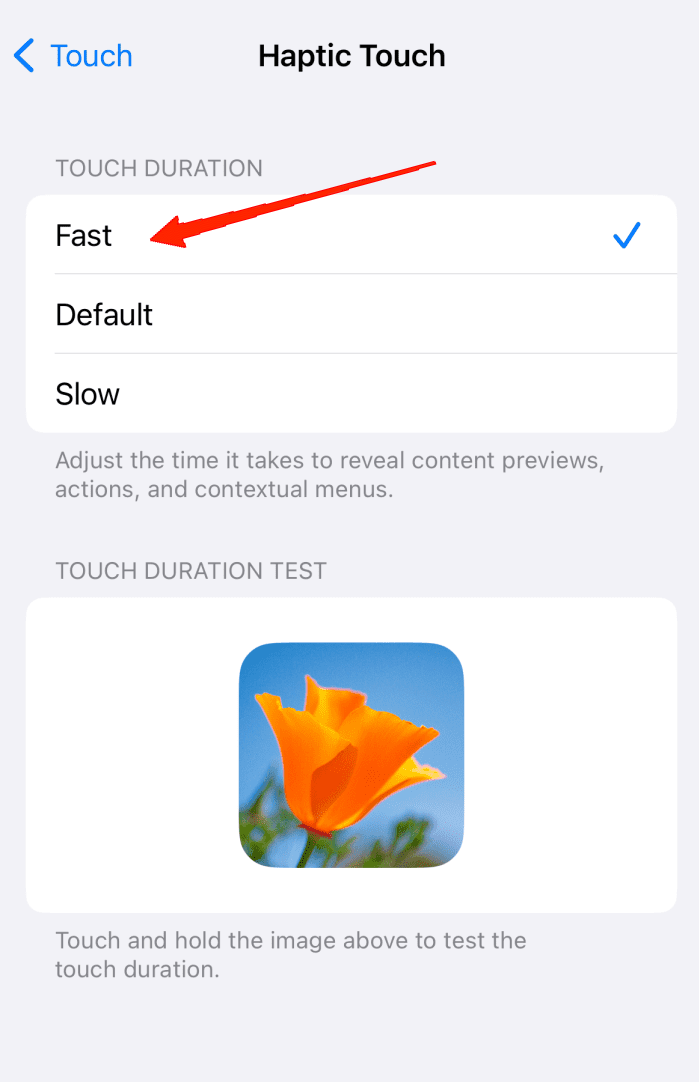 For an instant experience, tap and hold the flower image below to check out how this new setting works.
Final Words
Now that you have seen the process to get back the 3D touch setting, you might have questions like is this really the 3D touch setting that came with the iPhone 6s? Well, of course not. As we said earlier, it is not a hardware feature but rather a software update that simply improves your haptic touch experience. No doubt, it simulates the 3D touch and makes you feel very alike, however, if have used the 3D touch before, you can easily spot the difference. Overall, it is a great move by Apple and probably will offer you a satisfying experience with the haptic touch feature. So, let us know if you would like to try it out or not.
If you've any thoughts on How to Get 3D Touch Back on iPhone with iOS 17?, then feel free to drop in below comment box. Also, please subscribe to our DigitBin YouTube channel for videos tutorials. Cheers!