Are you looking for the best free Manga sites to read online in 2022? If so, then there's a piece of good news as here today, we will explain to you about some of the best manga sites to read online for free.
Manga relates to Japanese cartoon comic books and graphic novels. Manga in Japan is almost always published in black and white, unlike American comics, which are usually printed in full color. However, as the internet grows, it found its way and becomes easier for us to access those cartoon comic books on our mobile devices.
Many websites are available on Google that offer your free Manga comics to read online, but not all of them are genuine. That's why we've created this guide to help you in finding one for yourself. So, let's check out the article and see some free websites to read manga online.
1. Mangapark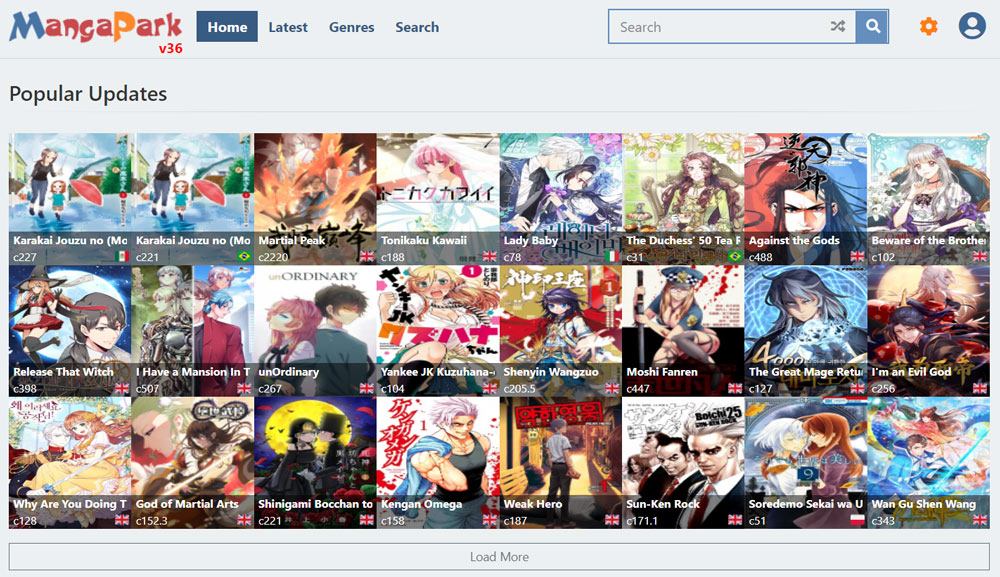 Mangapark is an online manga reading site where you can read the latest manga chapters for free. From my own experience, I have never encountered this type of user interface in previous manga readers. This makes it one of the fastest-growing platforms.
Moreover, Manga park adds new manga several times a day, 24/7, way ahead of its competitors. As a result, there are dozens of manga comics available here in English. Moreover, many manga lovers regularly share thousands of manga on this platform, making it one of the most significant websites to read manga online in 2022.
Furthermore, the dark mode is also offered, making graphic novels more accessible at night. SO, overall, in my opinion, if you are a true Manga lover and want to enjoy the latest manga every day, you should go with the Mangapark.
2. Mangadex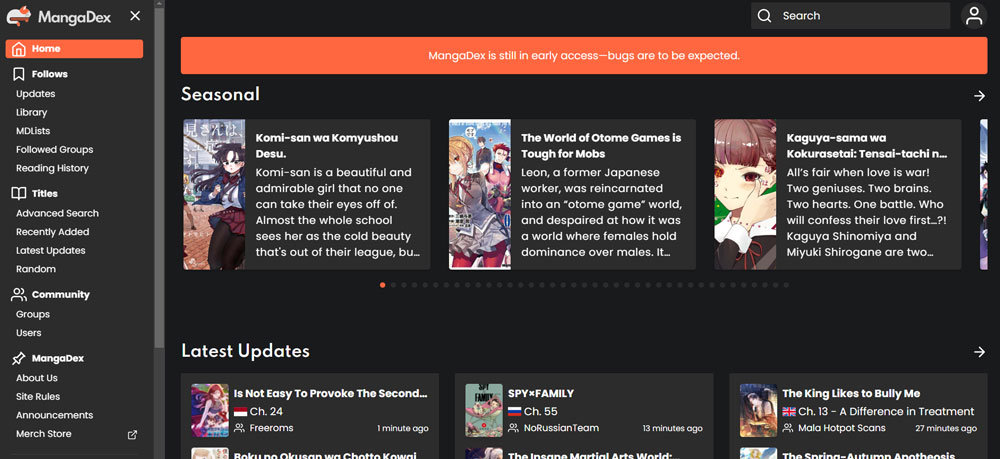 A mangadex is an online manga service that provides a dynamic meeting option and full control over the transportation process. On Mangadex, there were 23,700+ titles and 5,800+ scanlation groups at the time of transportation.
Moreover, MangaDex also provides extensive details about graphic novels and includes links to popular websites like MAL (My Anime List) and official pages like Webtoons, Naver, Tapas.io, etc.
MangaDex also offers an API that gives access to all their graphic novel-related database content, so it is not uncommon to see clones of this site. However, here you'll be able to find the official MangaDex through the .org or .com websites.
3. Batoto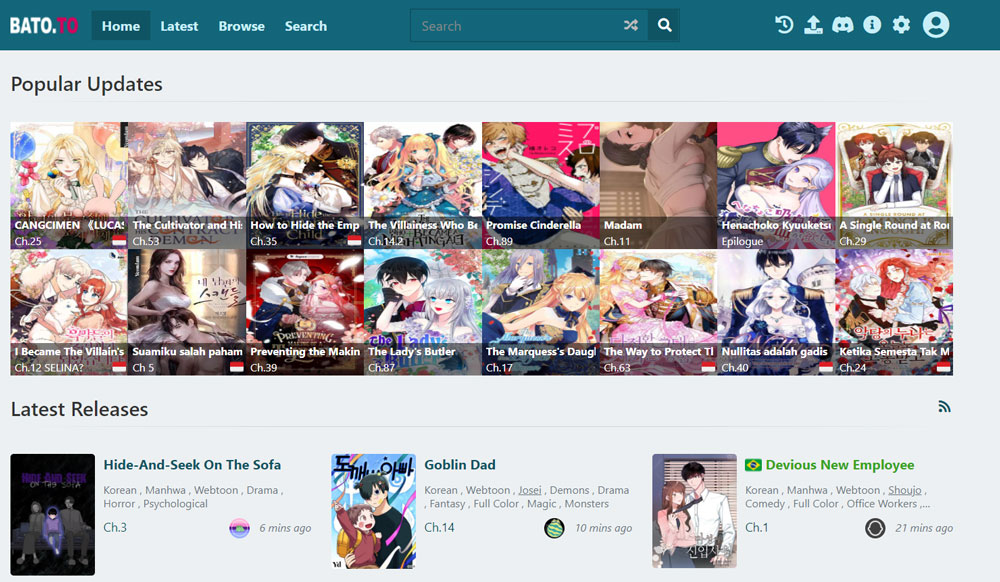 You might not love Batoto if you're looking for something new every day because their staff updates the site just once or twice a month. However, Batoto would be a great choice if you prefer monthly releases.
But what makes them so impressive? First, you can navigate the site easily, which means you no longer have to scroll through endless pages to search for something interesting. Instead, you can search directly using their search option. Second, you are allowed to download an entire chapter to read it offline.
4. Mangago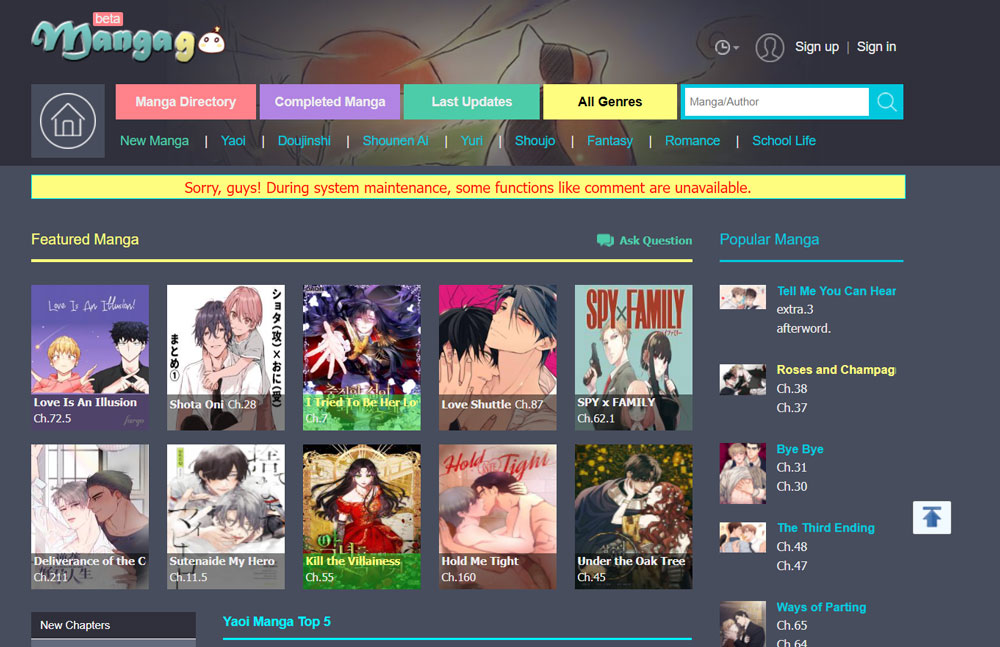 Mangago (Japanese comic books) are comic books that originate in Japan. In Japan, mangago has a long history that dates back to the 19th century, with the form having a deep history in older Japanese art.
It's an online manga library where folks upload images, screenshots, or PDFs of comics to be enjoyed by all without paying a single penny. In fact, the site isn't very popular with manga artists or manga production companies, and that's the reason why the content of this website is totally dependent on the users who upload the comics on a regular basis.
5. Comico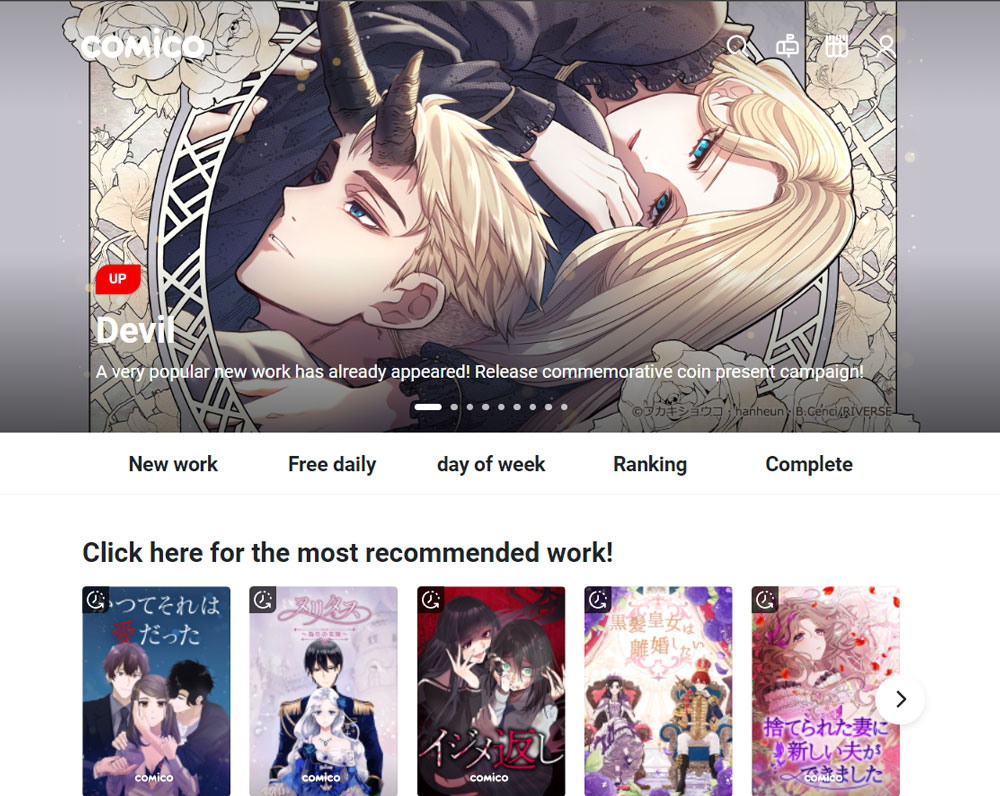 The Comico website is part of the NHN Japan Corporation, a free-to-read web-based cartoons company based in Japan. The webtoon platform Comico was launched by NHK Japan in Japan in 2013.
It was also announced that Pocket Comics would relaunch its Spanish service later this year. However, according to Nielsen Media Research, this website ranked second in Japan in terms of user traffic among digital comics sites as of 2017.
So, the future is bright for Comico; therefore, you must try this website and check out the content available here.
6. MangaReader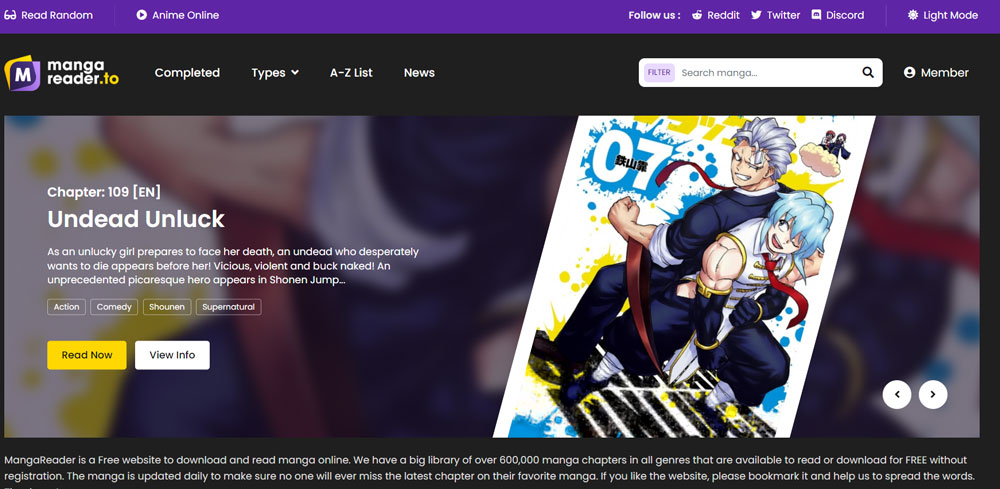 With MangaReader.to, anyone can read manga for free, no matter what region they are in. In addition to manga for all ages, users are able to find stories from other parts of the world as well.
Its most important feature is that it does not have ads on the page. This allows you to have a quiet reading experience. Therefore, those who want to enjoy free, high-quality manga can turn to MangaReader.to.
Also, everything is available for free on this site. For those who don't like to create accounts, you can visit MangaReader's official website and pick up an issue of your favorite manga.
7. MangaFox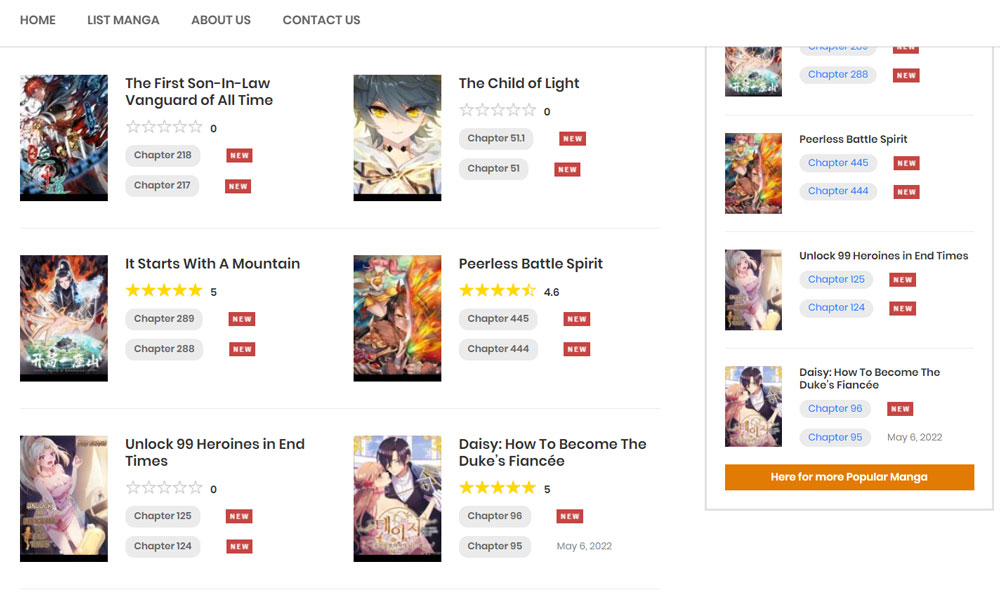 Using Mangafox, an online manga reader, you can read your favorite manga! The manga list is updated daily, bringing you hundreds of high-quality free manga. Manga such as the ones for the famous anime series, Japanese manga like Naruto, Bleach, Air Gear, Claymore, and many more.
Overall, the manga is of good quality and easy to read. Moreover, they are also nicely updated with new sleeves. However, that's the reason why Mangafox ranks 10th among top comic sites.
8. Manga Dogs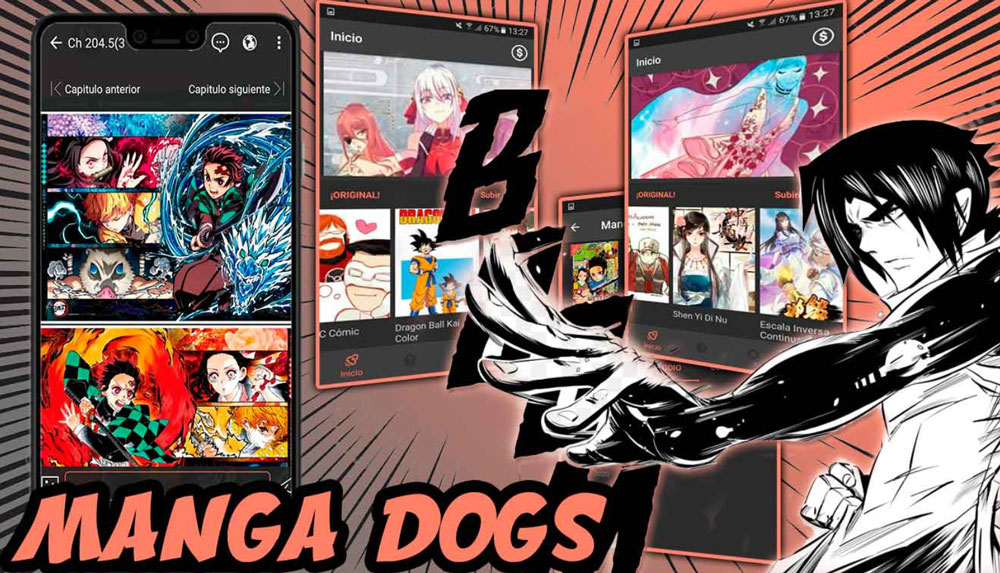 With Manga Dogs, you can easily follow your favorite manga and also discuss it with manga fans. However, they also have a system that will get you notified whenever the manga is updated that you follow.
They also have a night mode which allows you to read your favorite manga even at night without affecting your eyes. Moreover, no matter how many devices you have because one account works on all your device.
However, they also allow you to download your favorite manga from their extensive library. There is no lag or mess around the website as the UI is pretty simple and easy to use.
Therefore, you won't have to worry about this. Also, the Manga Dogs is available in 6 different languages and allow you to browse thousands of manga from 20+ sources.
9. ReadManga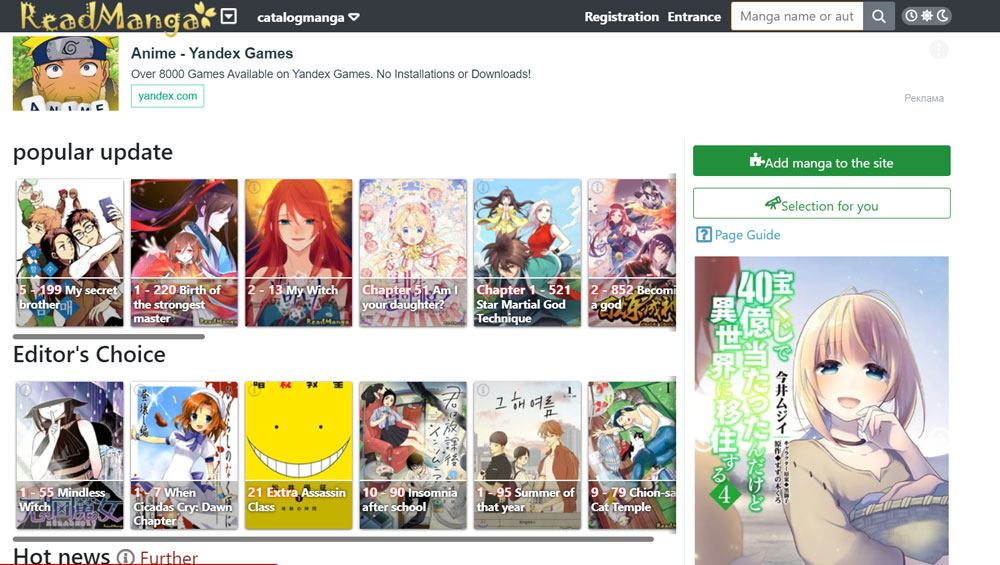 Over 100 manga titles are available at ReadManga. With so many genres to choose from, it'll be easy for you to find the right story. However, it also offers a wide selection of manga to choose from. With more being added every day to its library, the site currently has more than 50,000+ titles.
Currently, manga can be searched by name or author and can be filtered by genre and language in the ReadManga. The choices include English, Japanese, Chinese (simplified), Korean, and Vietnamese.
10. KissManga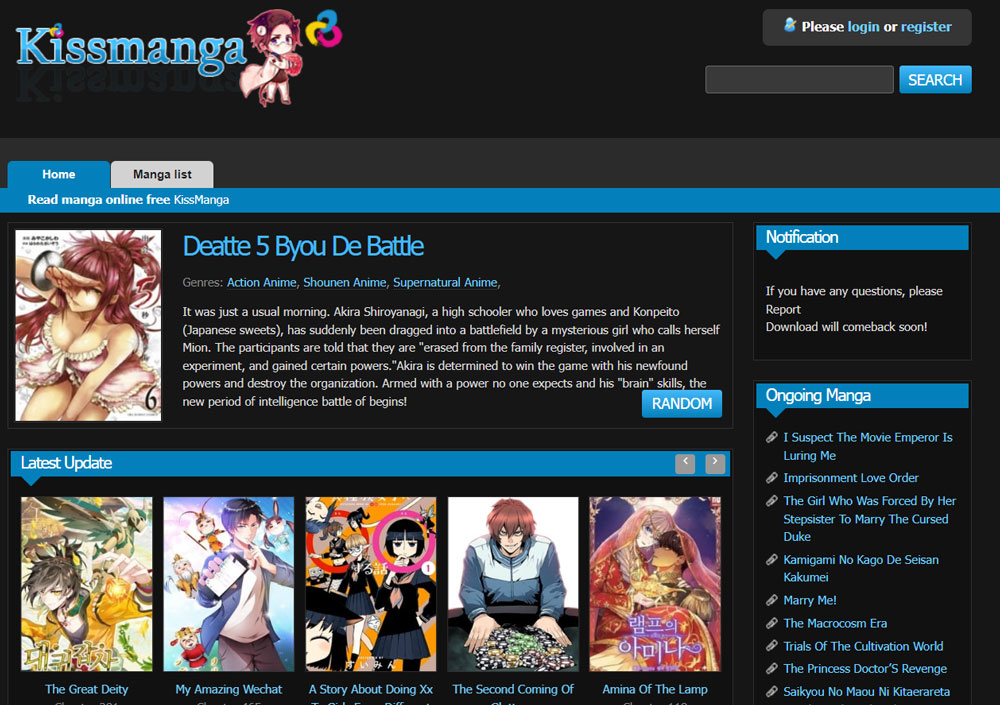 Many anime communities across the globe use Kissmanga as a management platform. That's the reason why I recommend it highly. Also, the most common reason why thousands of users like it as it is available in many manga series in high-quality print.
Moreover, it also has a refined computer program. Therefore, you will be able to see manga of any genre on the platform. However, basically, the platform is laid out the same way as the Manga stream, but with a small refinement.
Nevertheless, the website has received many positive reviews from users worldwide. Well, it is straightforward why when it comes to manga reading, Kiss Manga has the best options.
There are many other free Manga sites to read online in 2022, but the list we have provided here is the best and most reliable. Therefore, now it's upon you which one you like to use.
If you've any thoughts on 10 Best Free Sites to Read Manga Online in 2022, then feel free to drop in below comment box. Also, please subscribe to our DigitBin YouTube channel for videos tutorials. Cheers!