Fingerprint unlocking is an important aspect of any smartphone, including Realme, and when these fingerprint sensors do not work properly, users often tend to think that they are physically damaged.
However, this is not the case always as there might be different causes behind the issue. If you want to fix the fingerprint not working on the Realme issue, then it can be fixed by simply cleaning the fingerprint sensor.
I myself own Realme 6 Pro so such fingerprint sensor issues are quite frequent. But other realme users may also face this issue; Realme C12, X7, 7i, 7 Pro, Narzo 20, 20A, X50 5G Pro, 7, 6, V015, and other Pro Variants
However, they are caused either due to humidity or because of dust accumulation. Today I will discuss various ways by which you can identify and fix Fingerprint issues on your Realme Devices.
How to Fix Fingerprint Not Working on Realme?
Today we will discuss various software related and hardware related Fingerprint issues and how to fix them on Realme smartphones.
Clean Fingerprint Sensor
A fingerprint sensor is used at least 2o times a day for a normal smartphone user, which means there might be oil, dust particles, or food particles on the sensor which might be obstructing it from properly reading your fingers. To fix that you need to clean the sensor from time to time with a cloth or a cleaning solution.
Steps to clean smartphone fingerprint Sensor:
Turn off your device completely and remove the sim card.
Take a clean microfiber cloth and clear any dust particles.
Now take any non-water based cleaning solution. An alcohol-based solution such as hand sanitizer works best.
Clean the sensor with small round gestures. Make sure no liquid residue is left behind and then you can restart your smartphone.
Re-register Fingerprints
The human body is growing day by day, if you're a teen using a smartphone, then it is quite possible that your finger grows and the saved pattern does not match effectively. This is not a problem for people who are already aged above 30 years, and no more deformity comes after that age. And to avoid such issues it's a good idea to re-register your fingerprints on your Realme smartphone.
Steps to re-register fingerprints on Realme smartphone
Open settings and navigate to the "Fingerprint, face & password" option.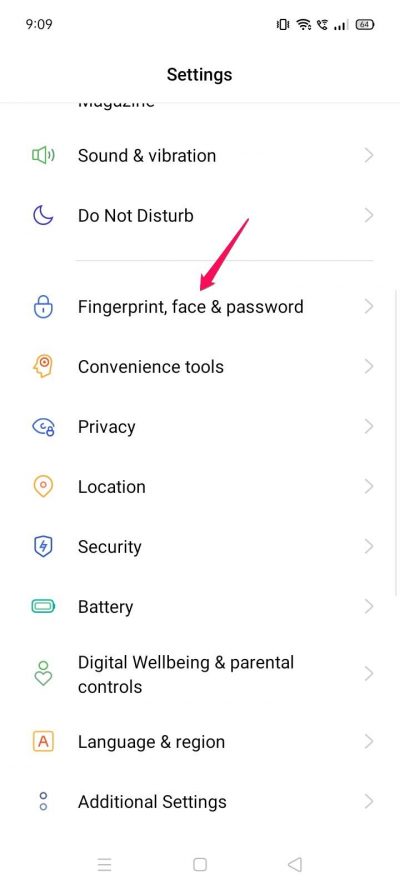 Here delete all previously saved fingerprints. You might be prompted to add your passcode, add if necessary.
Click on the "Add fingerprint" option.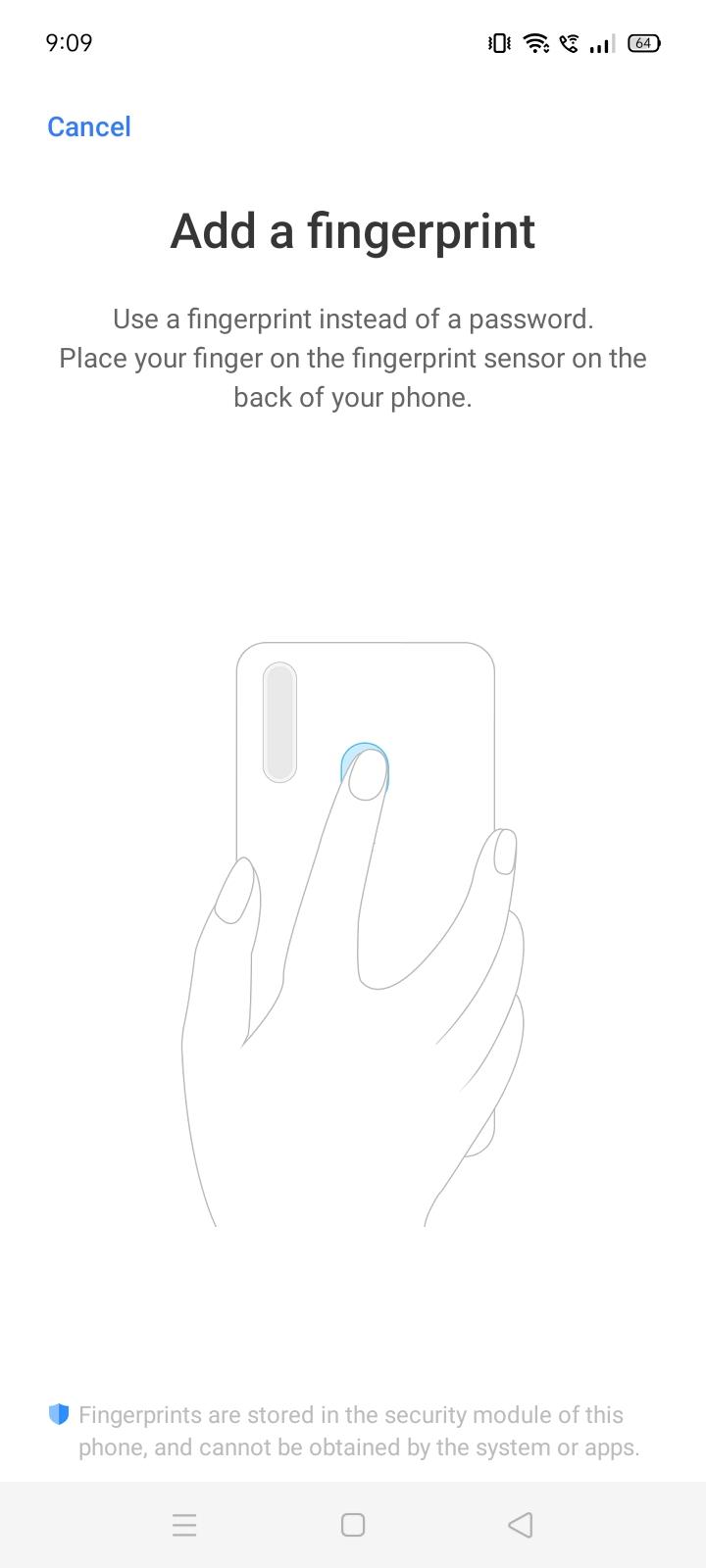 Now follow the onscreen instructions to add a fingerprint.
Go for Reset Device Settings
A simple device reset can fix most of the software-related problems. if you already have cleaned the sensor and done re-registering fingerprint on your smartphone and still face Fingerprint Not Working on Realme then the issues might be the cause of software glitches. Software glitches happen from time to time and the best way to fix them is device reset.
Steps to reset device settings in Realme smartphone
Open settings and navigate to the "Additional Settings" option.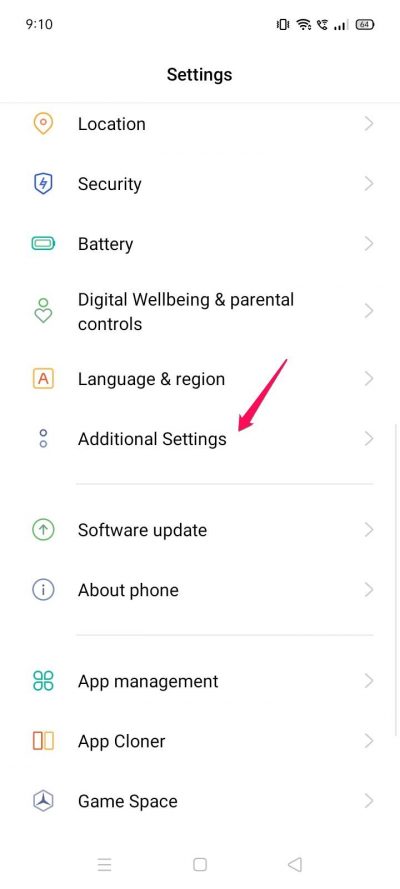 Scroll down and open the "backup and reset" option.
Click on Erase all data (factory reset) option. Here choose the "reset system settings only" option. This will reset all settings and your device will reboot. No personal data will be deleted in this process.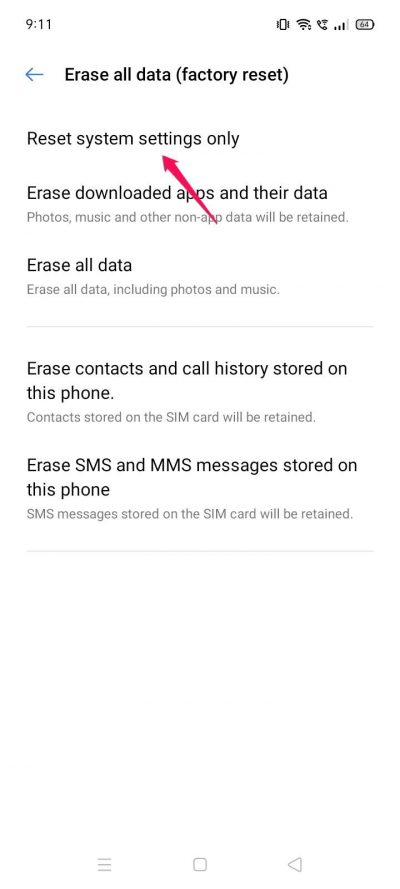 Switch to Guest User
Pull down the notification bar and here tap on the user account (right-top). Switch to the Guest user, you can also find the option under Android Settings.
Try to add the fingerprint.
If the solution works, switch back to your normal user account and clear the internal storage and add a new fingerprint. These will solve the issue
Enable or disable GPS services
Many users have reported this strange solution worked for them where they disable GPS services and suddenly their fingerprint sensor starts working. The solution works on devices where the fingerprint is not accepting and unlocking the device.
Steps to disable GPS services on Realme Smartphone
Scroll down from the top of your home screen. It will open quick toggle settings where you can easily disable GPS on your device.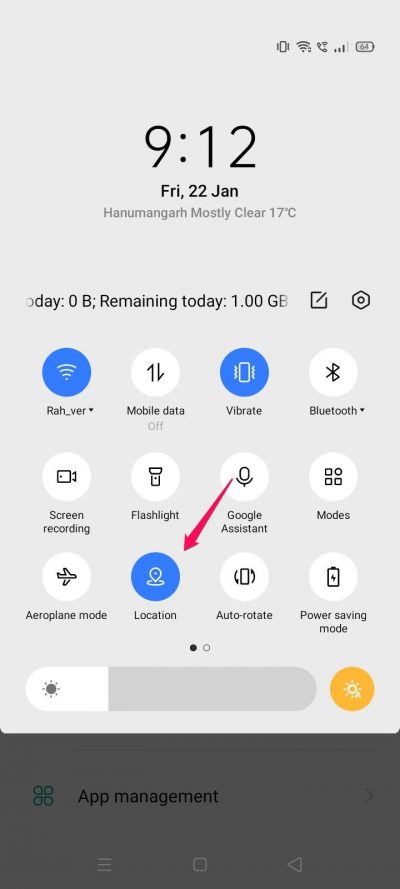 Alternatively, you can also go to Settings > Location > Disable Location in case you don't find the GPS button in quick toggles.
Update Device
Since multiple people have encountered the same problem of fingerprint sensor not working on their devices. This most essentially is a software glitch so many software updates are rolled out to fix this problem. So if there is any update due, please update your smartphone as soon as possible.
Steps to update the device via OTA:
Open the Settings app and navigate to Software Update.
If there is any update available, make sure to update at the earliest.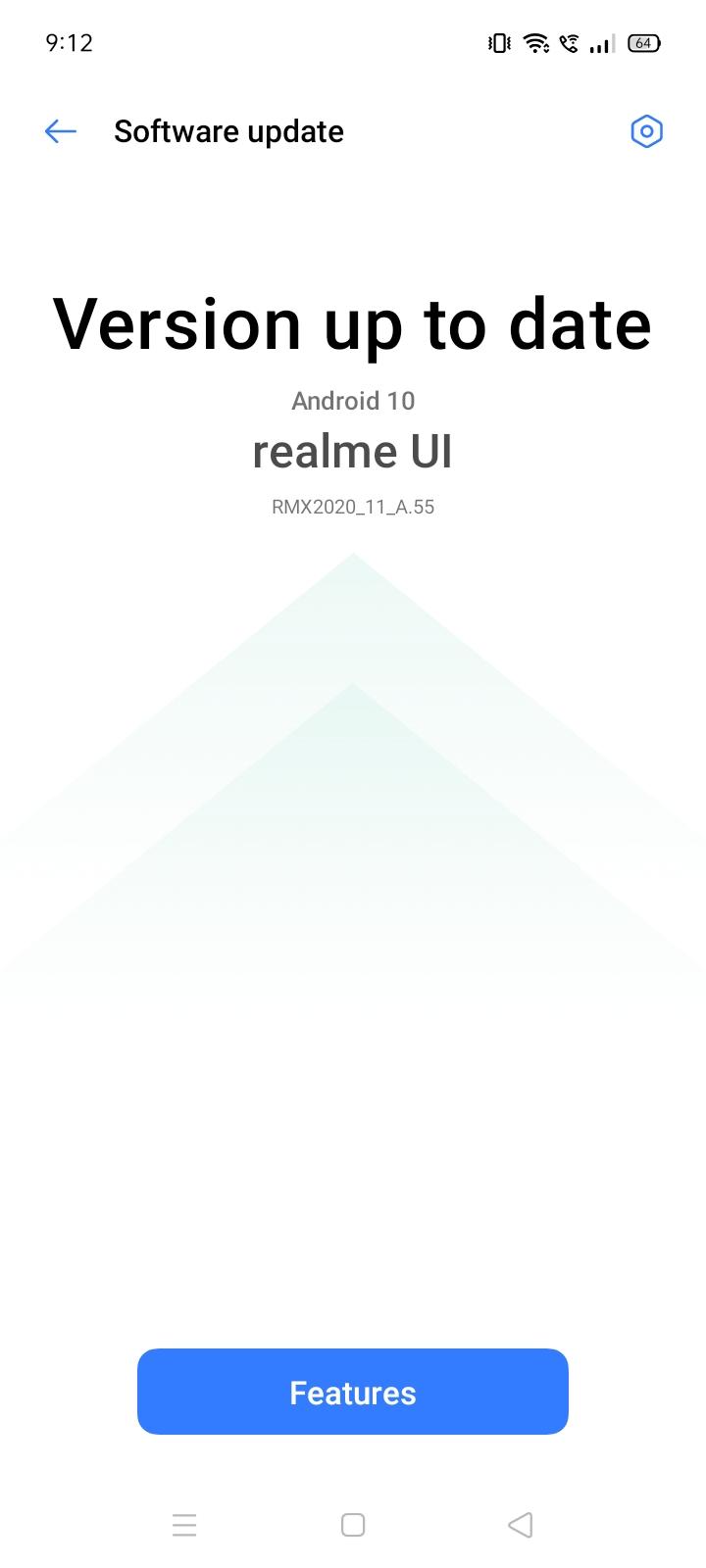 Go to Service Centre
If there is a hardware error in your smartphone regarding the fingerprint sensor components, then no software-related troubleshoot will help you. If your device is still in the warranty period then checking up with the nearest service center will be free of cost and they will repair or replace any damaged part which is causing the issue.
From Editor's Desk
As you see, fingerprint issues are not a critical error that can be solved by the methods given above. I recommend fellow users clean their fingerprint sensor from time to time and avoid using any sort of lamination over them. On a further note, it is also recommended to re-capture your fingerprint patterns every 5-6 months to avoid any issues later.
If you've any thoughts on How to Fix Fingerprint Not Working on Realme?, then feel free to drop in below comment box. Also, please subscribe to our DigitBin YouTube channel for videos tutorials. Cheers!