Have you ever encountered Error 1005, "Access Denied," while trying to access a website? This frustrating error message often appears when a server blocks your connection request, typically due to your device's IP address being blocked. 
But fear not! In this comprehensive guide, I'll walk you through various effective ways to resolve this issue. From using a reliable VPN to clearing your browser cache and setting the right date and time, I've got you covered. 
With that said, let's dive in. 
What Causes the Error 1005 on a Browser?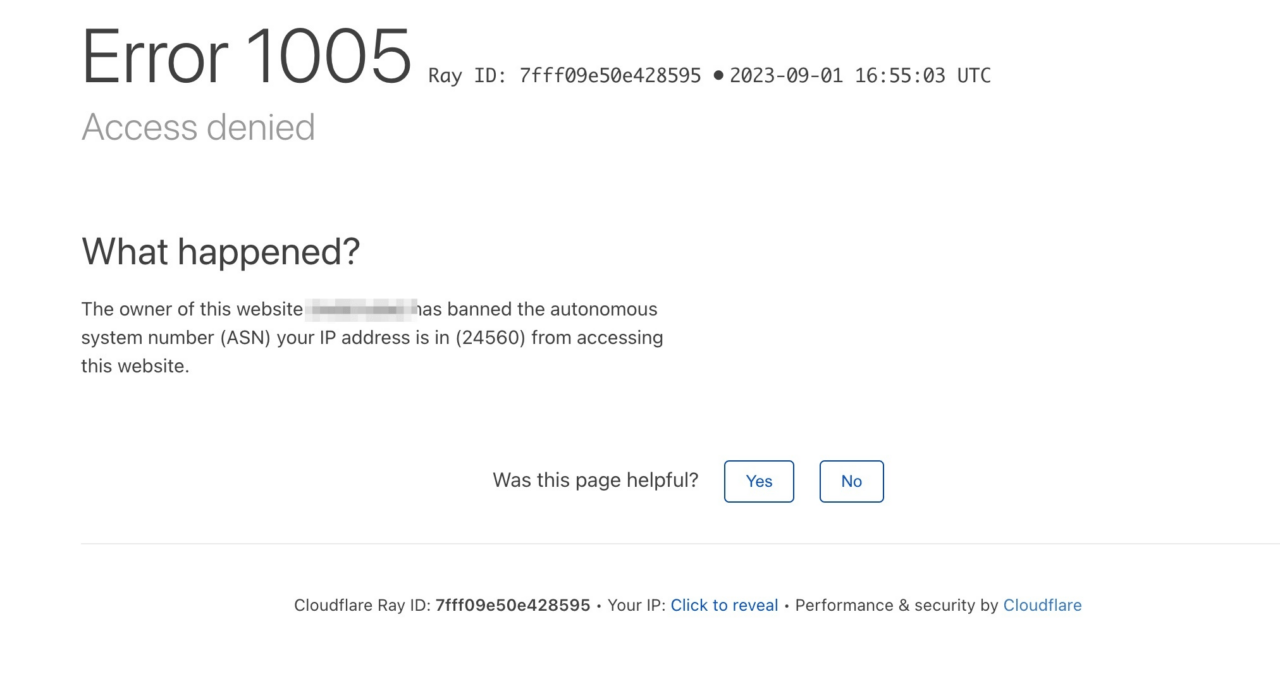 If you're facing Error 1005 on your browser, note that it usually occurs due to network or connection issues. Here's an overview of the top causes of Error 1005:
The website admin has blocked an IP address or range.
Your IP is blacklisted on Cloudflare due to misuse.
The website you're on blocks VPN services.
Your system's date and/or time settings are inaccurate.
The target website restricts access from specific regions.
Good to Know: Cloudflare is a content delivery and security service that optimizes website performance, provides DDoS protection, and improves online security.
Top Ways to Fix Error 1005 'Access Denied'
Here we'll explore various effective ways to overcome Error 1005 on your computer or phone. 
1. Use a Reliable VPN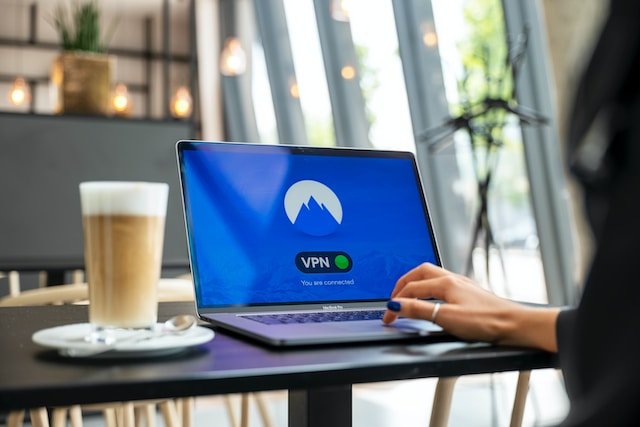 One great way to overcome the frustrating Error 1005, "Access Denied" is by using a reliable VPN. Though free VPNs also work, they're often blacklisted by various websites on the internet, which means you may still encounter the same error. 
Using a reliable VPN helps you bypass this issue and provides access to region-restricted websites and streaming content effortlessly. Here are three top-notch VPN options:
ExpressVPN: Popular for its blazing-fast speeds, robust security features, and vast server network across the globe.
NordVPN: Renowned for its strict no-logs policy, advanced security measures, and user-friendly experience.
Surfshark: An affordable option for beginners as well as experts with unlimited device connections and excellent privacy protection. 
2. Disable or Uninstall Your VPN
If you're already using a VPN and still facing the 1005 error, try disabling or uninstalling the VPN. You see, VPNs can sometimes affect network configurations, leading to connectivity problems. Disabling your VPN lets you access the website without the VPN's interference. 
To disable a VPN, access its settings or system tray icon and choose the "Disconnect" or "Turn off" option. If that doesn't work, you can also uninstall your VPN. Simply carry out these steps:
Click the Windows Start button and expand the Windows System folder.
Select Control Panel, and in the Programs section, click on Uninstall a program.
Choose the VPN service (e.g., NordVPN) and click Uninstall.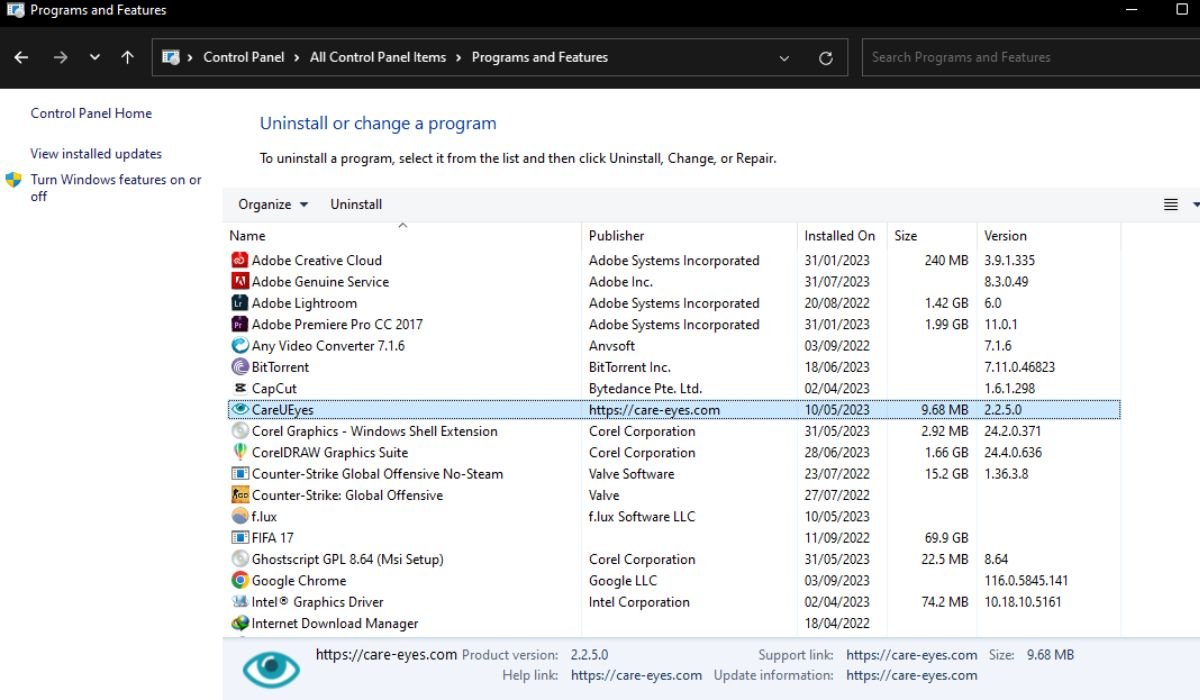 Follow the prompts to complete the uninstallation process. 
Lastly, restart your computer andreaccessing the websiteagain. 
3. Use the Right Date and Time
If your device's date and time are wrong, it can make the server think your device is suspicious and block your connection. This often happens on Windows computers. So, make sure your date and time are set correctly to avoid this problem. 
Here's how to set thecorrectt date and time on your Windows PC:
Open Windows Search by pressing Windows + S and Enter Control Panel in the search field.
Either hit Enter or pick Control Panel from the search results and access Date and Time by clicking on it.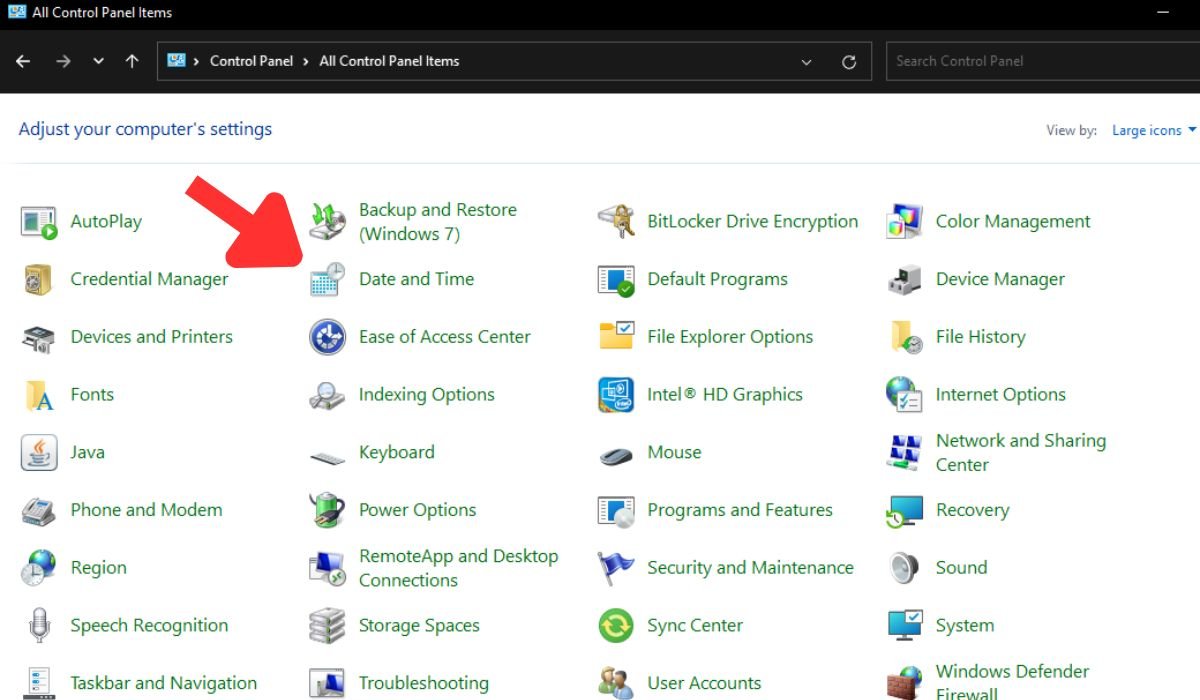 In the subsequent window, select Change date and time.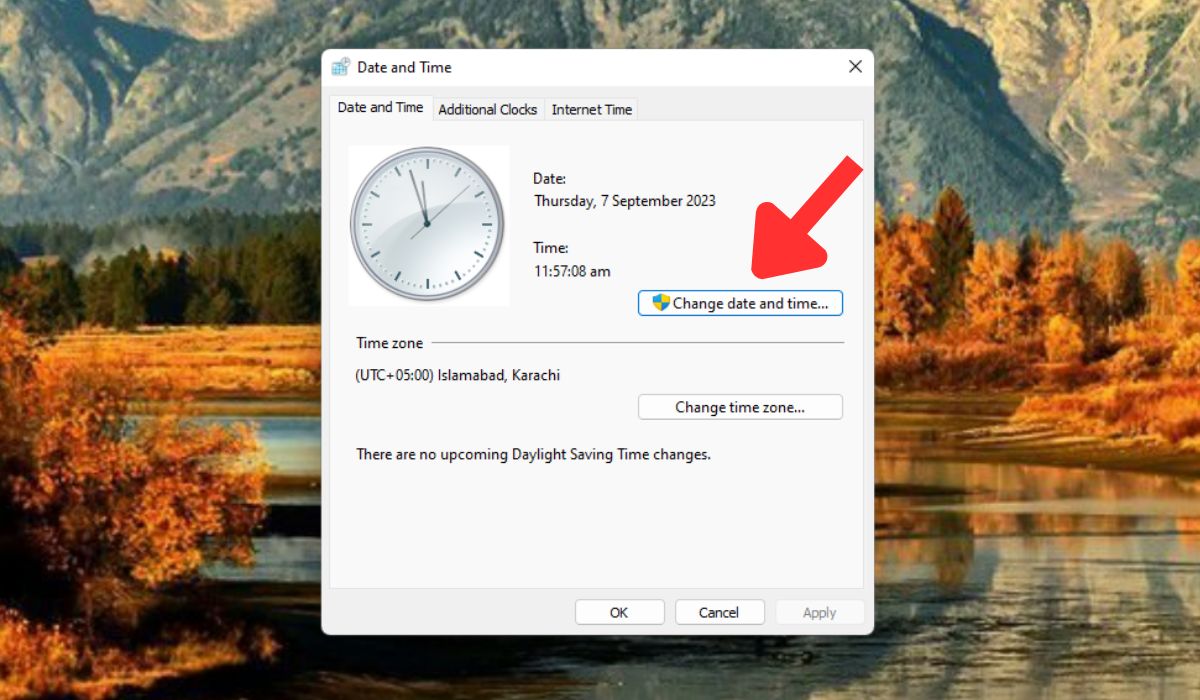 Input the accurate date and time and confirm with OK.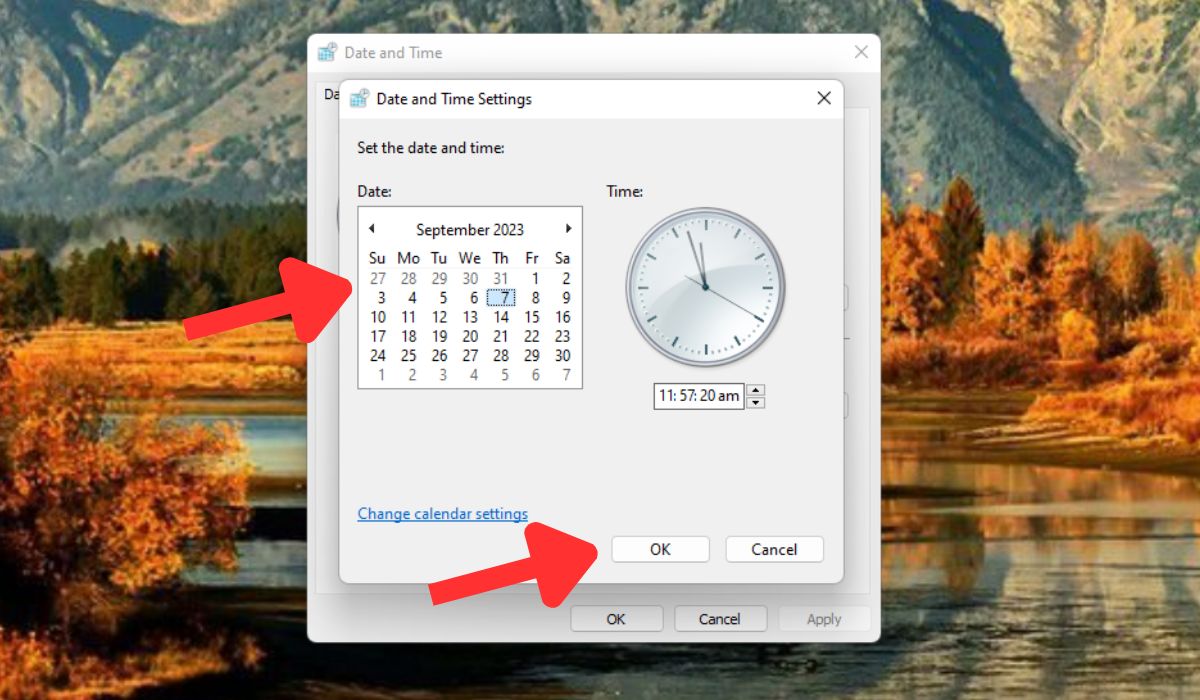 4. Disable the Proxy Server
Another great way to resolve the "1005 error" is by disabling the proxy server since this error is often associated with internet connectivity issues. Proxy servers can sometimes misconfigure network settings, leading to disruptions in online access.Directt communication with web servers is restore by turning off the proxyd, typically resolving the error and enabling normal internet browsing and functionality.
Follow these steps to disable the proxy server on your computer.
Open the Settings window by pressing Windows + I.
Navigate to Network & Internet.
In the left sidebar, click on Proxy.
Locate the Manual proxy setup section in the right panel.
Turn off the Use a proxy server switch and restart your computer and try to access the website once more.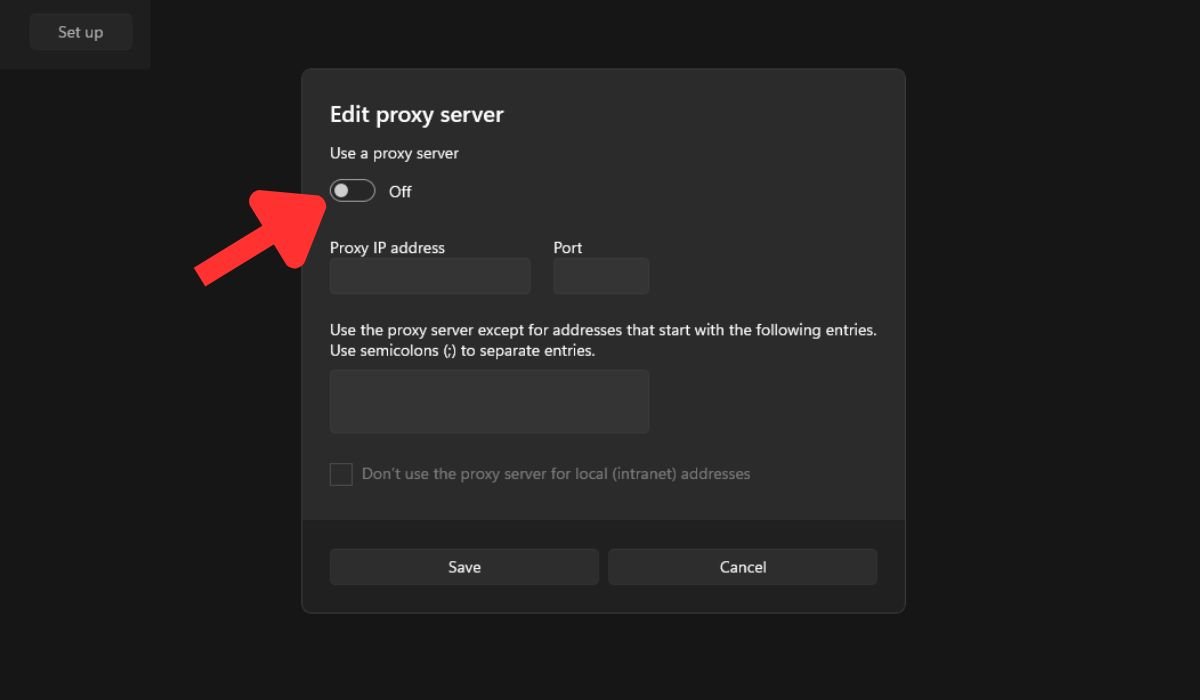 5. Clear Your Browser's Cache
Clearing your browser cache removes outdated or corrupted data to provide a fresh connection to the website. More often than not, it helps overcome Error 1005. Here's how to clear the browsing cache on Google Chrome:
Access the browser menu, go to More tools, and choose Clear browsing data.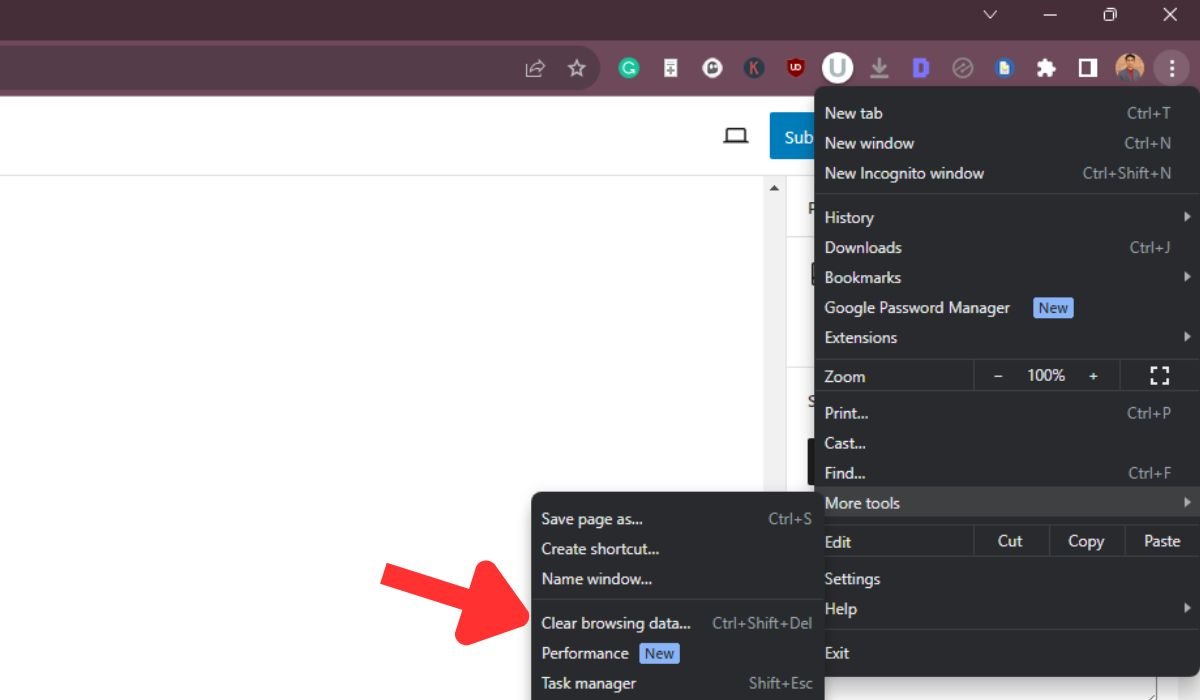 On the Basic tab, pick a Time range.
Check Browsing history, Cookies and other site data, and Cached images and files. Lastly, click Clear Data and confirm the action. 
6. Ensure Your Anti-Virus Isn't Blocking the Website
Another way to overcome Error 1005 can be to check if your antivirus app is blocking the website you're trying to access by any means. It's because it's common for antivirus apps to mistakenly flag websites as threats. As a result, they keep you from accessing those flagged websites. 
If you're using an antivirus software other than Windows Defender, visit its settings and add the site you're trying to visit in its exceptions list to resolve the "Access Denied" error. You can also try disabling or uninstalling the antivirus program if it seems to be the cause of the error. 
7. Reach Out to the Website's Admin
Last but not least, you can try reaching out to the website's administrator through email. Sometimes, the issue might be on their side, and they can grant you access. Whichever website you're trying to visit, find their email address on their contact page. If you can't access that page, try accessing it from a different device. 
Final Words
There are different ways you can resolve Error 1005 "Access Denied" on your device, depending on the cause of the error. However, the most effective solution is to consider a reliable VPN, but if you're already using one, try disabling it temporarily. Also, double-check your date and time settings, and ensure your antivirus isn't inadvertently blocking the website. Until next time, cheers!
If you've any thoughts on How to Fix Error 1005 "Access Denied" [7 Easy Ways], then feel free to drop in below comment box. Also, please subscribe to our DigitBin YouTube channel for videos tutorials. Cheers!