Are you encountering a 500 Internal Server Error in the character.AI website? Don't worry! In this step-by-step guide, we will walk you through the process of fixing this error, allowing you to get back to utilizing the powerful capabilities of Character.AI in no time.
Whether you're a developer or a user, this article will provide simple and actionable solutions to troubleshoot and fix Character AI 500 Internal Server Error efficiently. Let's dive in and get your Character.AI experience back on track.
What Exactly is a 500 Internal Server Error, and Why It Occurs?
The 500 Internal Server Error typically occurs when there are problems or glitches on the server side. This means that it's usually caused by issues with the service itself rather than errors on the user's part.
In contrast, 404 errors are usually caused by mistakes or issues on the user's end and are less likely to be related to problems with the AI or servers. So if you're experiencing the 500 Internal Server Error, it's most likely due to a problem with the server.
Ways to Fix Character AI 500 Internal Server Error
Character.AI servers have had a rocky reputation. Users frequently experience problems like server outages, frequent maintenance breaks, and waiting room issues.
Dealing with a sudden surge in popularity can be one of the reasons for the issue. The company has been struggling to ensure its servers run smoothly for a while now.
During server outages or similar problems, users often encounter Internal Server Error. As you can see below. This issue has become quite familiar to many users, given its frequent occurrence on the platform.

Although server-side errors are usually the main cause of the problem, they can also occur due to lost packets, poor network connectivity, or issues with other connections. In such cases, Character AI cannot determine the exact cause of the error and will simply label it as a server-sided error. However, there are a few ways you can resolve it if that happens to be the case for you.
1. Wait and Retry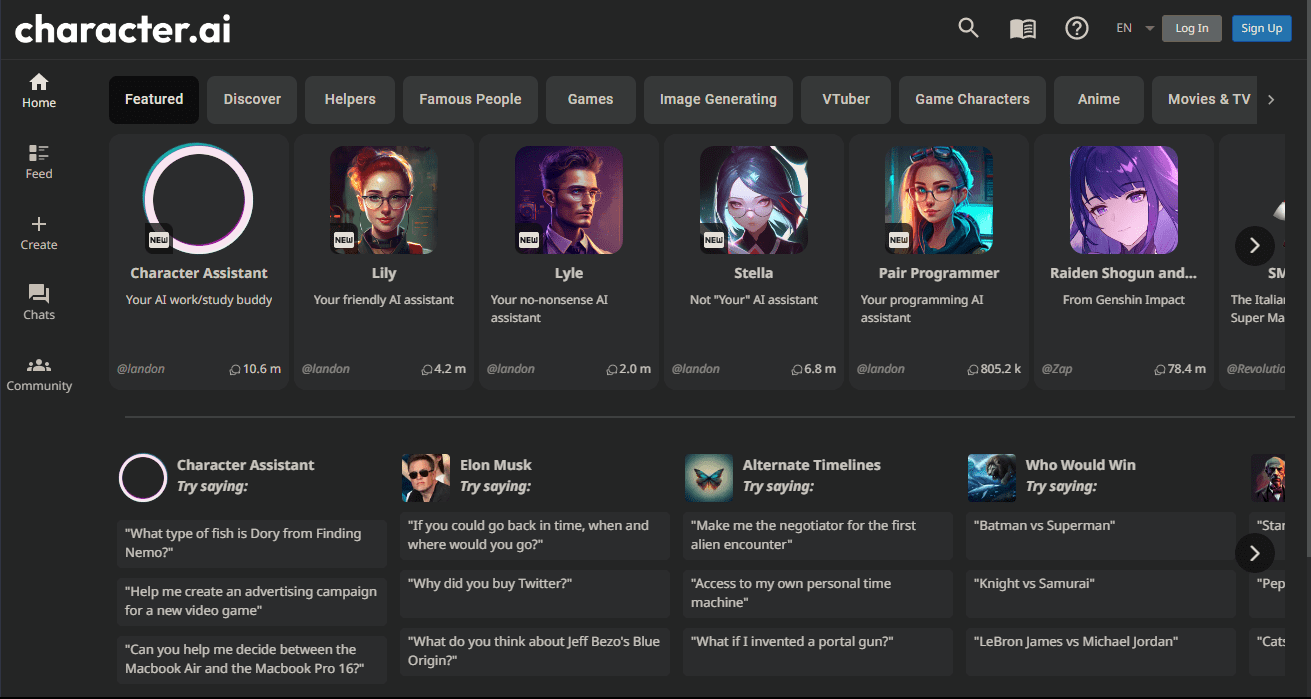 The best thing to do in this situation is to be patient and give time before trying again. If the problem is on the server side, it's highly likely that the developers are already aware of it and working on a solution.
So, if you wait for a while, preferably a few hours, everything should return to normal. It's recommended to wait at least 30 minutes before attempting to use the service again. Many users have reported that waiting for around half an hour usually resolves the issue without hassle.
2. Clear the Cache of the Site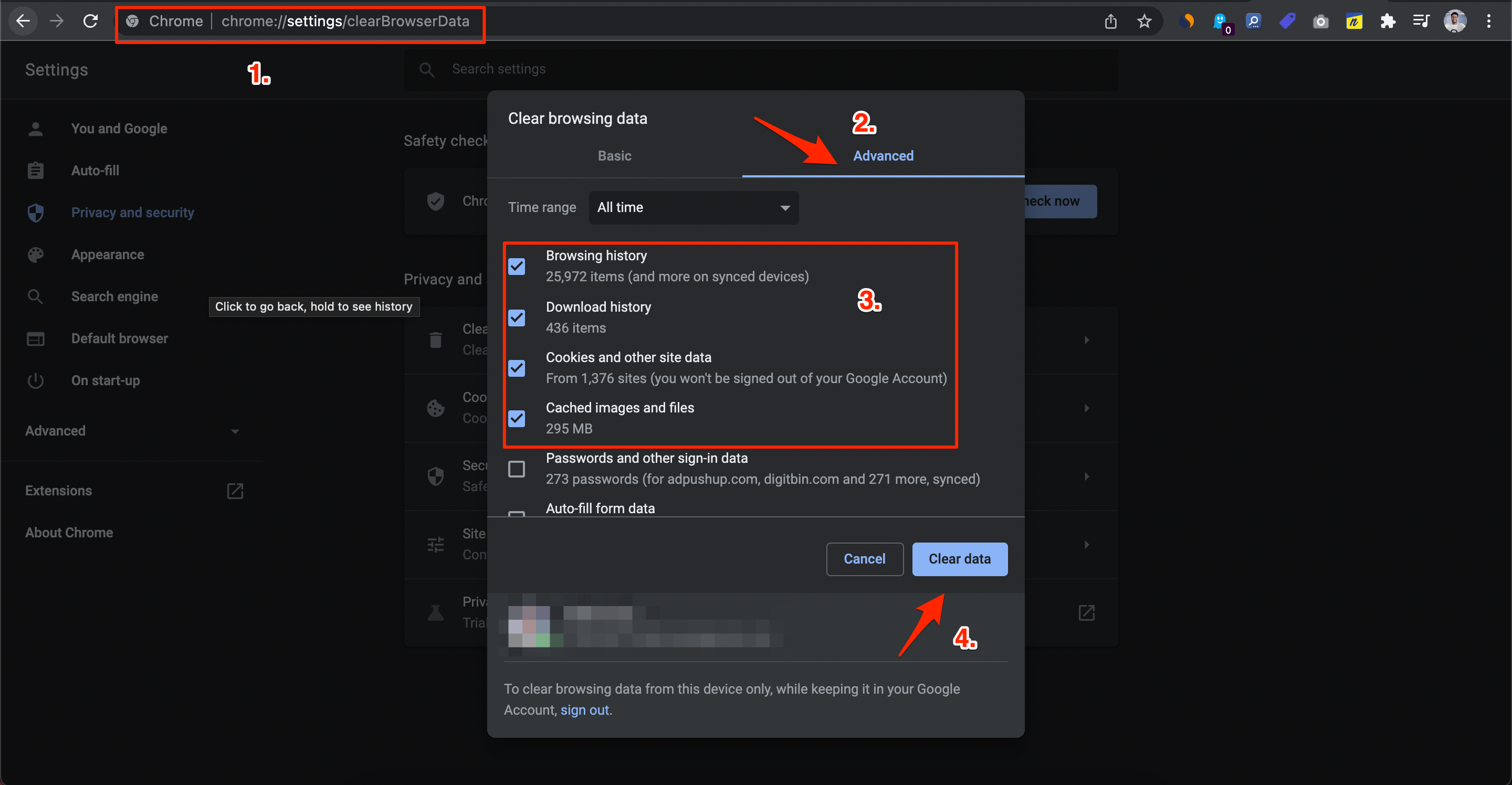 To address the issue you're encountering, the next course of action is to refresh the page you're currently on. Sometimes, a basic page refresh can effectively resolve temporary glitches that may be causing the problem.
Furthermore, it can be beneficial to clear your browser's cache and cookies to eliminate any stored data that could be conflicting with the current page. This process ensures a clean slate and helps in rectifying the issue at hand.
3. Change DNS
DNS is a list of records fetched from the ISP when requested. The PC automatically sets the DNS based on the network, this is where sometimes the ISP may not be able to connect with the host server of the site. Thus fixing any server issues with the site.
Open Chrome Settings.

Click on Security and Privacy.
Click on the Security option.


Select customized DNS. You can add custom DNS or use any listed DNS from the dropdown menu.

4. Check the Server Status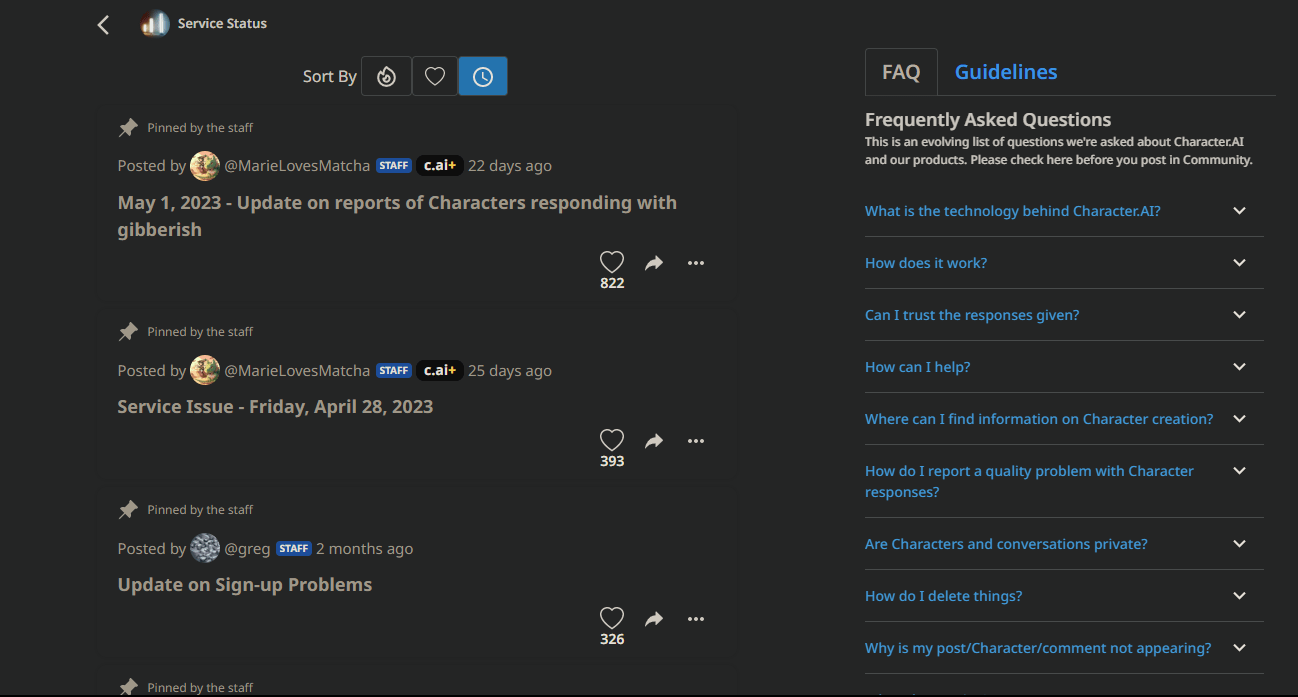 To make sure that the error you're experiencing is not due to a temporary server problem or scheduled maintenance, you can easily check the status of Character AI's servers on your website or social media platforms.
If there happens to be a known issue, they will most likely keep their users updated by providing information about the problem and giving estimated times for when it will be resolved. By doing so, you can stay informed about any ongoing server issues and have an idea of when you can expect the error to be fixed.
5. Restart your Browser and WiFi Router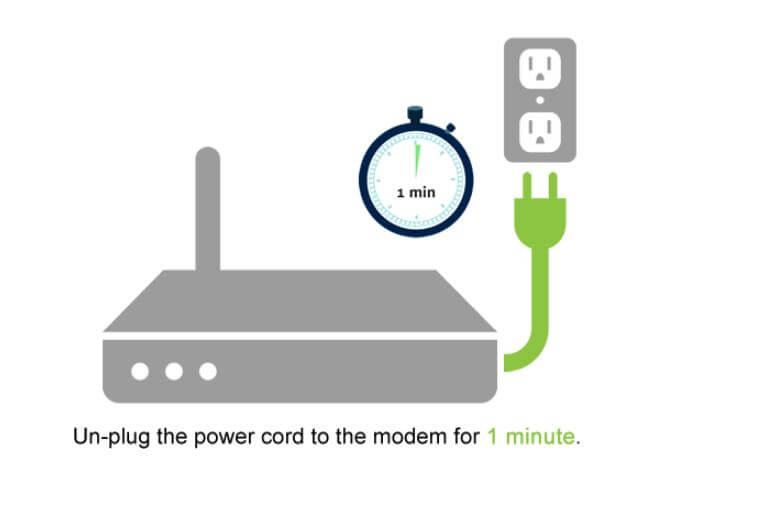 If you're experiencing packet loss or poor connectivity while using Character AI, a simple trick that often works is to restart your browser and Wi-Fi router. This may seem basic, but Character AI relies on a vast amount of data and every packet of information to process context and generate intelligent responses. Any loss of packets or network issues can cause the AI to glitch, resulting in a 500 internal server error.
To resolve this, I suggest starting by restarting your browser. Simply close it and relaunch it on your device, whether a PC or a phone. And disconnect and reconnect your Wifi Router.  It may work out this time.
6. Contact Character.AI Support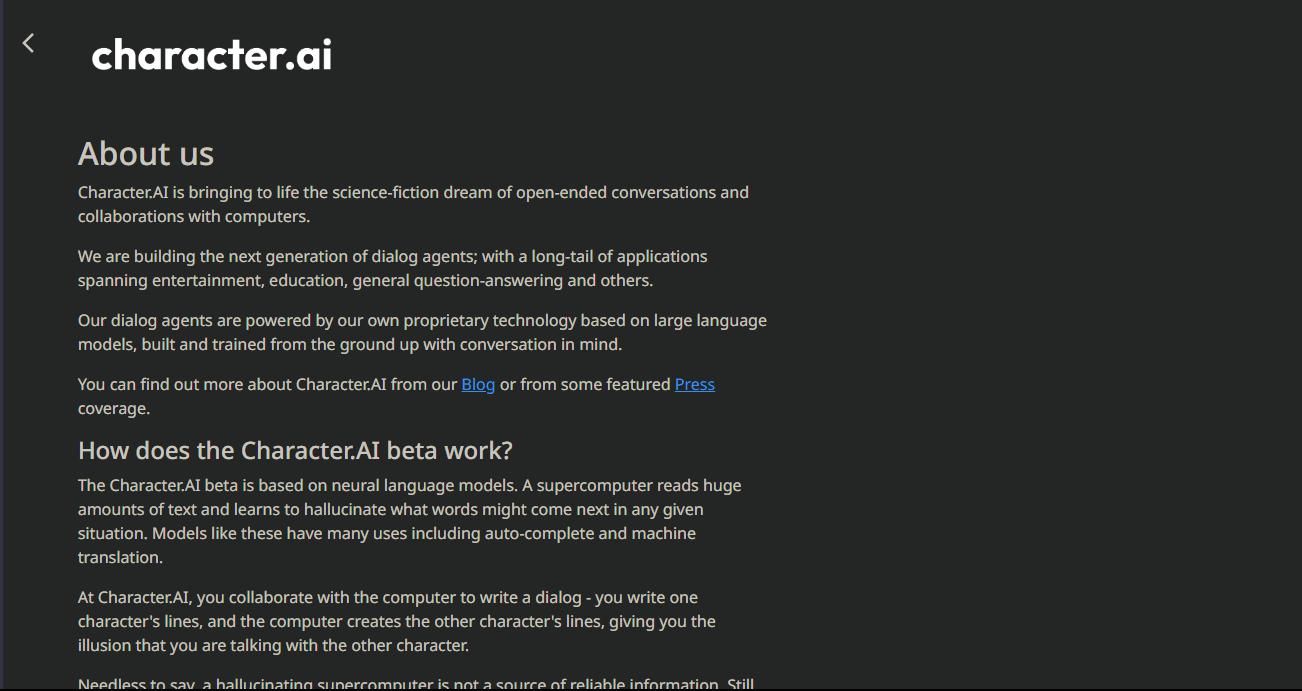 If you've tried all the steps mentioned above without success, it's time to seek assistance from Character AI's technical support team. They are experts in troubleshooting and can help you further in resolving the "500 Internal Server Error" issue. Make sure to provide them with as much detail as possible about the error and the steps you've already taken.
To reach out to Character AI's technical support team, you can send an email to mailto: [email protected] This email address is also suitable for any other support-related inquiries you may have. Additionally, you can check the FAQ section on the Character AI website to see if your question has already been answered. If you prefer a more interactive approach, you can visit the Community section on the website. There, you can post your questions and receive assistance from fellow users.
Wrapping it All
To sum up, fixing the 500 Internal Server Error in Character.AI is a straightforward process. Just make sure you have a stable internet connection, clear your cache and cookies, check the server status, and reach out to support if needed.
By following these steps, you'll resolve the issue in no time and get back to enjoying a smooth experience with Character.AI. Remember, troubleshooting technical problems doesn't have to be intimidating when you have a straightforward guide to follow.
If you've any thoughts on How to Fix Character.AI 500 Internal Server Error?, then feel free to drop in below comment box. Also, please subscribe to our DigitBin YouTube channel for videos tutorials. Cheers!