A torrent search engine works differently from regular torrent sites. It works more like a Google search engine, indexing torrent files and listing them according to the query. Torrent search engines work by searching out and listing sites hosting your desired torrent search and presenting it just like Google search Engines will present your search results. Taking down torrent sites regularly, the authorities for copyright issues made it difficult for users to get torrent content online.
This led to the evolution of Torrent search engines which do not hold torrent content on their sites but work by directing torrent seekers to numerous sites containing their desired torrent content. The torrent search engine has now opened the door to numerous sites from which torrent seekers have unrestricted access to millions of torrent content.
Torrents have long been the best source to download content for free. The most famous aspect of torrents is that they are hosted on anonymous servers, thus keeping the uploader's identity safe. This makes torrents the media storehouse. The torrent sites are under threat due to copyright issues. However, this post will provide you with the best torrent search engines still in operation as of the time of writing.
Best Torrent Search Engine Sites
Here are the Popular Torrent Search Engine Sites to Download Torrent Files
1. The Pirate Bay
Pirate Bay is a torrent website contributed by users. It has multiple indexes full of digital stuff related to entertainment, software, and more. It allows users to explore, download, and even contribute to the community. You can easily find a bunch of games, movies, music, books, and so much extra. It features a separate browse function, which lets you look for all broad categories and sub-categories.
Pirate Bay is further considered the leading platform for providing free torrent file and magnet links. The giant search engine facilitates peer-to-peer file sharing when introduced to any BitTorrent Client. However, the only downfall of the website is, it doesn't provide users with meta links. So, in case a user tries to download any torrent, they are forced to download it directly.
Copy: thepiratebays.com.se/en/ | thepiratebay.org
2.
1337x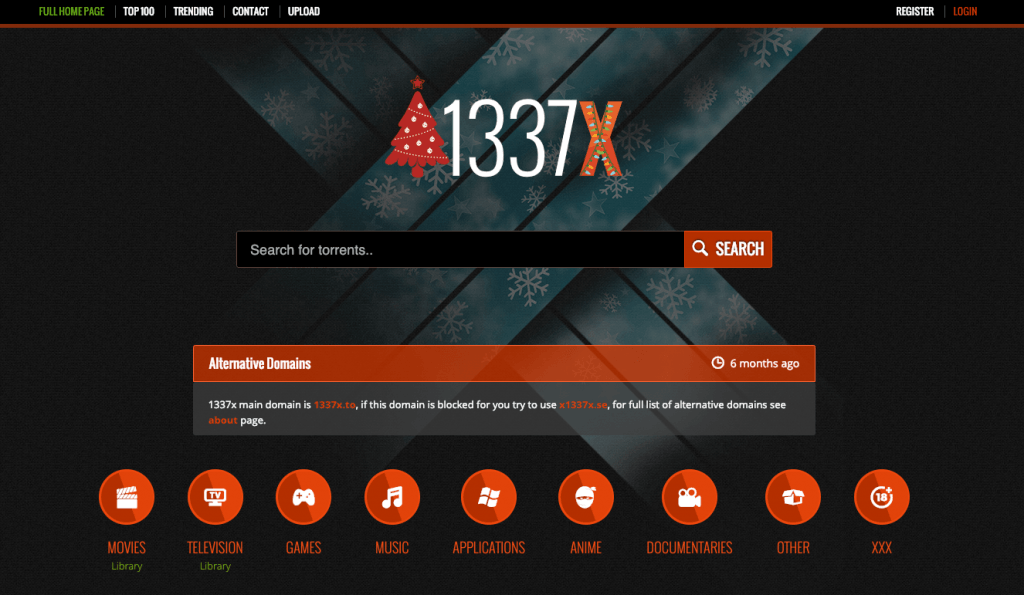 1337X is a web-based platform where you can find an entire directory of torrents. You get everything in one place in torrent files, magnet links, and peer-to-peer file sharing. You can either stream any torrent file online or download it permanently. Moreover, it was considered to be the 3rd most popular website to provide free torrents in 2018.
The magnet links further allow visitors to download any particular torrent file using a torrent client or another download manager. Interestingly, 1337X offers all valid torrent files regarding every broad topic, like software, music, movies, anime, and so on. On top of that, 1337X focuses on better ways of doing searches rather than just holding on to the same old search bar.
Copy 1337x.to
3. Torrentz
Torrentz is a replacement version of Torrentz2 which was taken down for claims in involving copyright infringement.
Torrentz has the same interface and navigation as Torrentz and works similarly. With Torrentz2, you can search through millions of torrents from several torrent sites without having to deal with annoying ad popups.
However, combining Torrentz with privacy and security tools is ideal to keep you safe online. If you're very much familiar with the Onion browser, you can use the Onion version of Torrentz safely without worrying about downtime.
Copy torrentz.eu.com
4. YIFY
YIFY was a renowned name and the best alternative to Pirate Bay for offering all the popular cinemas offered over the last few decades all around the world. A few years back, the original torrent platform was taken down. However, the movie torrent files from YIFY can still be found on a seemingly unofficial proxy web server. Other Torrent websites also host movie files from YIFY on their sites.
For good picture quality of movies such as Bluray, 1080p with Dolby Atmos sound, YIFY is the platform to look for. Also, for a better understanding and clarity in recognizing the movie you are looking for, each movie listed under the YIFY is described in detail.
Copy: yts.mx
5. Kickass Torrents
Another older and trusted torrent site is "Kickass Torrents," which has been offering content for a long time now. It was banned in certain regions, including the US. However, they still manage to operate under various proxy names. Games, movies, adult content, web series, etc., are easily available on the platform.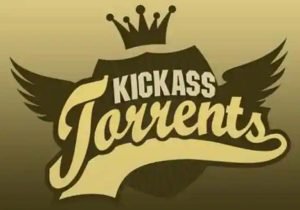 All the latest films present on it can be found on the home page itself. These are usually the files with the most downloads and higher active seeders. The working URL for "Kickass Torrents"
Copy: kickass.onl
6. Snowfl
Snowfl is a torrent search engine with a simple interface and a night vision mode. Snowfl offers you a simplified index of popular torrent sites to make your search easy. You should not expect to get an ad-free experience on Snowfl, but annoying ad-popups
do not always bombard it. For Onion lovers, Snowfl offers you an onion link (.onion in place of .com) to its website to keep your identity anonymous.
Copy Snowfl.com
7. Lime Torrents
It is a dependable torrenting platform that can serve as the best alternative to Pirate Bay.  You get most of the popular movies, TV series, and games on it. It has an efficient search function that helps you get the right file you are looking for.
Additionally, it offers fewer pop-ups and malware ads which makes it easy for you to navigate the interface without worrying about clicking on stray links or pop-ups. You can reach the Lime Torrents;
Copy: limetorrents.lol
8. Veoble
Veoble is a hybrid search engine you can use to search for typical website content and torrents. On the home page of Veoble, you find three tabs below the search bar. The Home tab searches typical content; the Torrents tab is for torrents, and the Image tab searches images. Veoble generates its revenue by using Google Adsense; you should expect some ads to pop up your way while using Veoble. It is not safe to assume that you're safe online without using Veoble and privacy and security tools.
Copy Veoble.com
9. ExtraTorrent
ExtraTorrent is a popular torrent search engine for searching and downloading movies, games, TV series, software, music, etc. You can also access e-learning websites for free using ExtraTorrent. ExtraTorrent is also a forum where you interact with other torrent users and get access to torrents and torrent-related news that may not be readily available.
Copy ExtraTorrent.ag
10. XtorX
XtorX is a torrent search engine with a simplified user interface. It uses Google search to search and generates results speedily from torrent hosting sites. Although XtorX offers you an ad-free experience, the downside of XtorX is it re-directs you to other torrent search engines.
Copy xtorx.com
11. TorrentHounds
TorrentHounds has probably faced more attacks from the authorities than any other known torrent search engine. The beautiful thing about TorrentHounds is that it is still resilient and offers users various content such as movies, music, books, software, wallpapers, etc. TorrentHounds is migrating to binary channels where it is safer and less susceptible to attacks from the authorities.
Copy torrenthounds.com
12. Academic Torrents
Academic torrent is probably one of the few legal torrents available. But it is disappointing to know that you don't get content like movies, music, games, etc. the only content you get is academic content. For the researchers and bookworms, you can access academic and research contents from an extensive academic material repository and contribute to this repository. Also, it would be best if you were prepared to face ad popups because academic torrent receives sponsorship from several commercial sponsors.
13. BT4G
BT4G is a torrent search engine site that lets you get free magnet torrent links to download. The site is simple, you just need to search for the file you are in need of. The BT4G offers torrents files with Video, Audio, Doc, Software Apps, and other files. It is a fairly new service that has gained popularity very quickly.
When you search for any file, the results are categorized as general/all based on file size, relevance, and other parameters. Making it easy for you to get the files you are looking for.
Copy: BT4G.org
14. Torlock
Torlock is a verified anime torrent site loved and adored by anime lovers. The site is similar to 1337x, as it has a dedicated section for animes. The UI is okayish. Also, Torlock is among the very few sites that provide verified anime torrents. So, you can give Torlock a tag of an anime torrent search engine. The only drawback is its advertisements. The site is filled with advertisements that can annoy some users.
Data Security and Privacy Concerns
Free torrent websites, which are not legal content providers, are always critical due to data breaches and privacy invasion issues. The cyber rouges are always in search of innocent netizens who could fall prey. The use of free non-legal streaming services may also be a crime in your region due to litigations imposed by law. You may need a VPN in case the site is not working or blocked.
The litigations vary from country to country, depending on the material being presented. Streaming copyrighted material you don't own without permission or paying for is illegal. But mostly, the governing bodies target the developers of the site.
What if the Site is Not Working?
If you find the site is not loading or is restricted, you can try a VPN or Proxy site to load the content. This will bypass any restrictions or network limitations if present and will let you access the site and content.
What is a VPN?
VPN is a type of online service that hides your data by sending your web usage to another secure location. It forms a secure tunnel to provide end-to-end protection. Therefore, your ISP will not know what you're up to. In other words, it sends your data to a 3rd party country, making it difficult for the service provider to determine the user's internet behavior. Also, you can access websites that are country restricted by using proxy services.
Miscellaneous Details
If you wish to use the sites anonymously, then you can try any VPN service like Hola VPN, which is available on Chrome Store.
If any streams show any error or issues while loading, then you can also try proxy servers like VPN to stream the content.
If the site is not working or causing some issues, then I recommend you Clear the Data & Cache of the Browser to fix it.
Conclusion: The torrent search engine opens the gate to unlimited torrent content, which might infringe on copyrights. While enjoying your torrent, you should take adequate security measures to protect you from legal authorities. You should use torrents, VPNs, and other security features to protect your identity.
If you've any thoughts on 15 Best Torrent Search Engine to Find any Files, then feel free to drop in below comment box. Also, please subscribe to our DigitBin YouTube channel for videos tutorials. Cheers!