In this guide, I have discussed the best text-to-image AI generators that you can use to create stunning digital artwork. The world has gradually been moving towards Artificial Intelligence and incorporating all spheres of life. Image designing and digital imagery have been seeing a stellar uprise in the past years, and a fair amount of credit for that goes to the use of AI tools. This has led to the creation of numerous text-to-image AI generators.
As the name suggests, following the text input from the user, the AI generator will create an image that is based on the text phrase. These images are very realistic and are of high quality. May it be serious image designing, application in creative projects or simply having fun with AI, these text-to-image AI generators do it all.
Additionally, with these text-to-image AI generators, you get a lot of other features that allow you to express your creativity freely. This means you get a fair amount of scope to customize the images generated by the text-to-image generators. These AI tools are primarily available only on the internet. You would need an active internet connection on your device to access the website on which these text-to-image AI generators are based.
Best Text-to-Image AI Generators
Here are the various useful text-to-image AI generator tools you can implement to bring your thoughts as pictorial representations. Some of these AI generator apps are free to use, and to use other apps, you have to pay a certain amount or have a premium subscription.
1. DreamStudio
DreamStudio follows an open-source model to convert text descriptions into images. It is easy to implement and super fast. You can use photos from your device and further customize them by adding some descriptions. This way, you can design a whole new image from the existing one.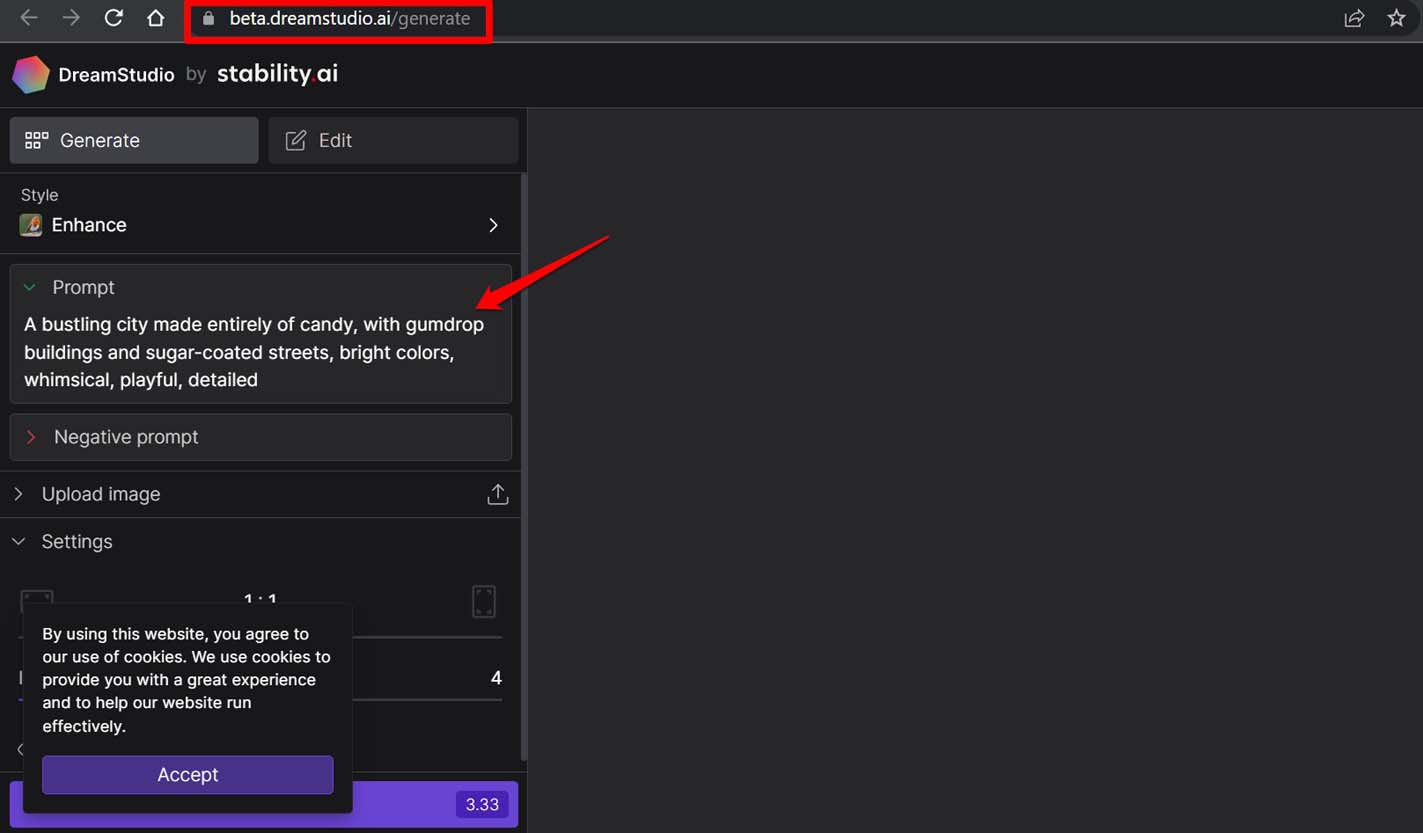 Its primary features include high-quality image output, better customization options for Artificial intelligence, and allows to design numerous images. You also get API access with this tool.
2. StarryAI
NFT is still a hot concept, and StarryAI uses it in the right way to serve its users. With StarryAI, not only can you generate images from text phrases, but it also turns your exclusive digital image into NFTs. With StarryAI, you can generate up to 5 images every day for free without a watermark.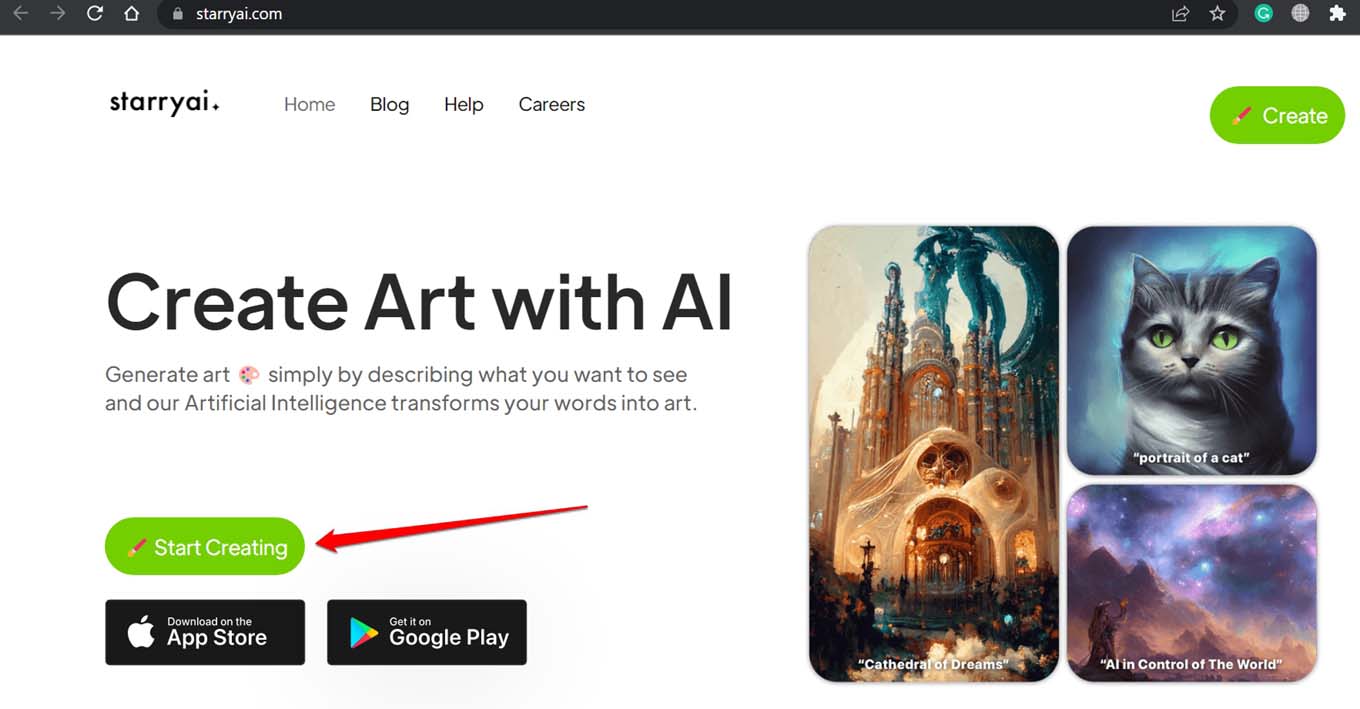 Serious image designers can consider getting the Android and iOS apps of StarryAi on their mobile devices. You can choose from an assortment of different image models, styles, and aspect ratios to efficiently customize your digital creations.
3. Bing Image Creatore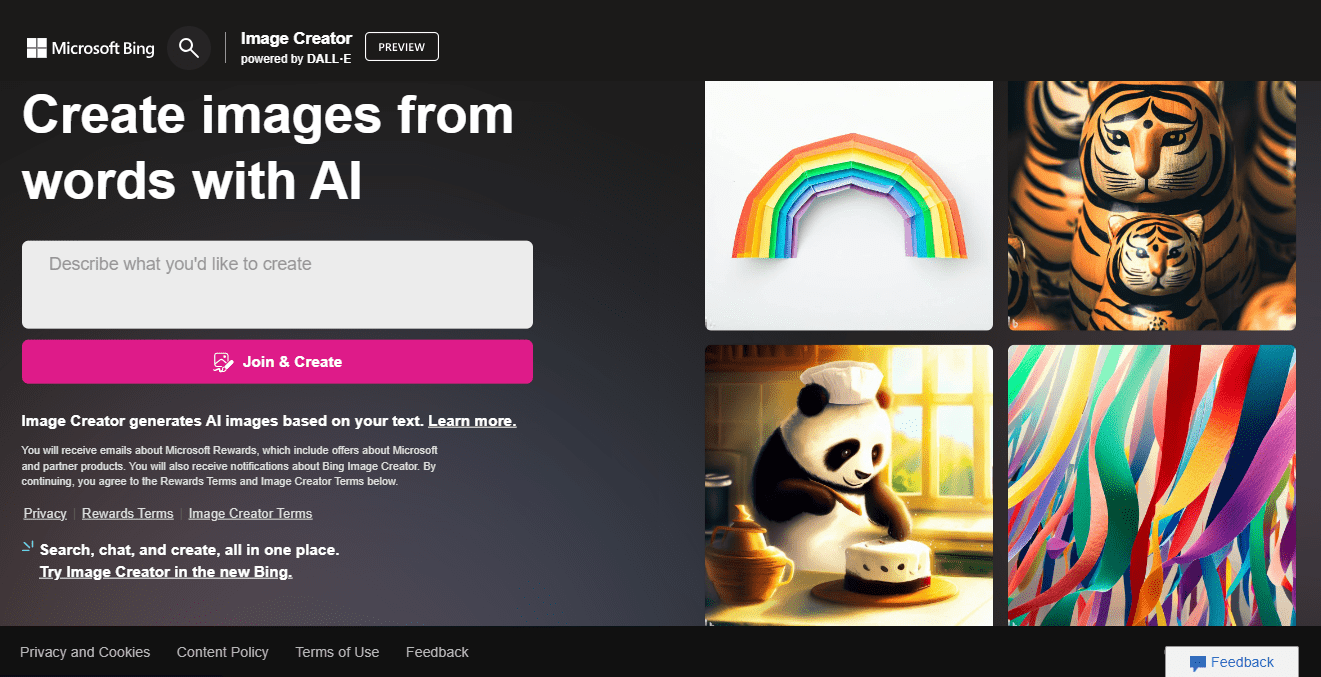 Bing Image Creator is a unique tool created as an alternative to OpenAI's DALL-E. While DALL-E focuses on producing very realistic and imaginative images from textual prompts, Bing Image Creator strives to deliver comparable capabilities differently.
Bing Image Creator is a tool that generates distinct graphics using the extensive image collection available on the Bing search engine, based on the user's input. It utilizes advanced machine learning methods, such as computer vision and deep neural networks, to comprehend and interpret the user's description or query, and then produces relevant images.
The application makes use of Bing's extensive picture index, which contains photos from a variety of sources throughout the web. Bing Image Creator makes aesthetically attractive images that correspond with the user's purpose by understanding the context and meaning of the input.
4. DeepAI
If you are in search of an AI generator that offers unlimited creation of images from text prompts, then try DeepAI. Although it is free, you will be bombarded with advertisements on the user interface. There are limited style formats available for free.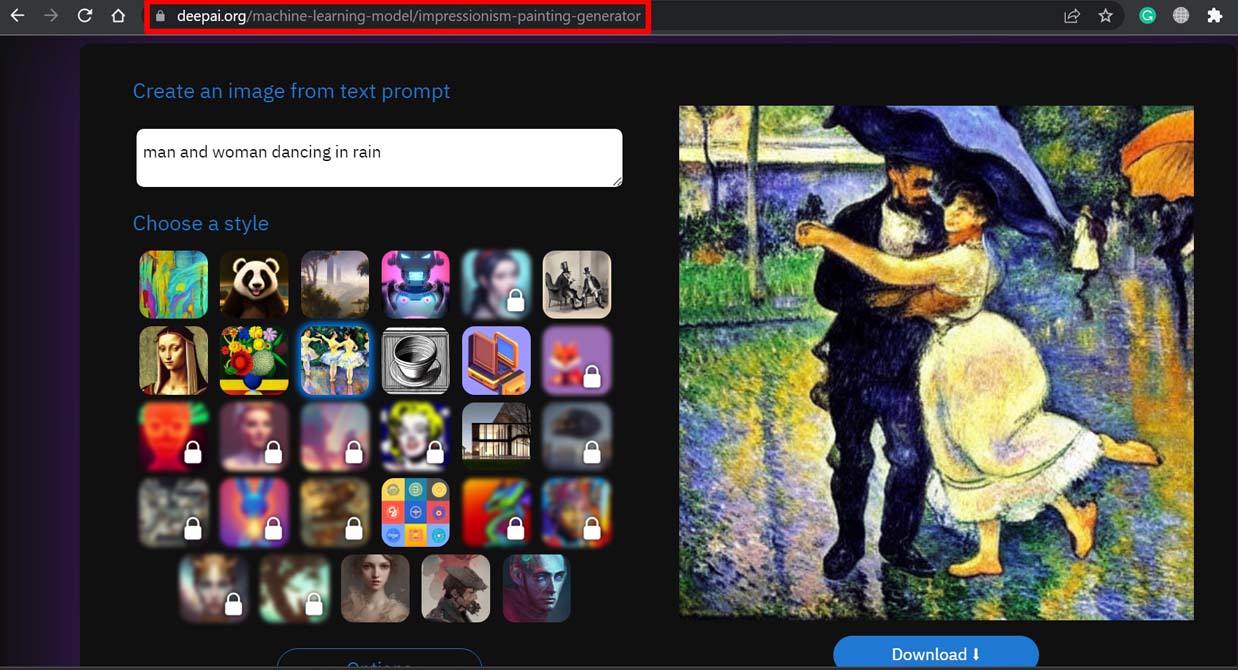 The website is quite slow, and the quality-wise images are sort of mediocre. The resulting image takes a lot of time to create and load if we compare it to other similar AI generator tools I have mentioned in this guide.
If you just want to try out text-to-image AI generator tools for fun, this could be the go-to tool. You can even download the image designed by DeepAI for free. To generate up to 500 images every month using DeepAI, you can purchase a subscription at $5 per month, which also removes the advertisement and provides you with API access.
5. NightCafe
NightCafe follows a credit system for generating images from text. As you sign up, you earn three credits. You can set a description of the text, a style, and a model based on which the tool will design multiple images.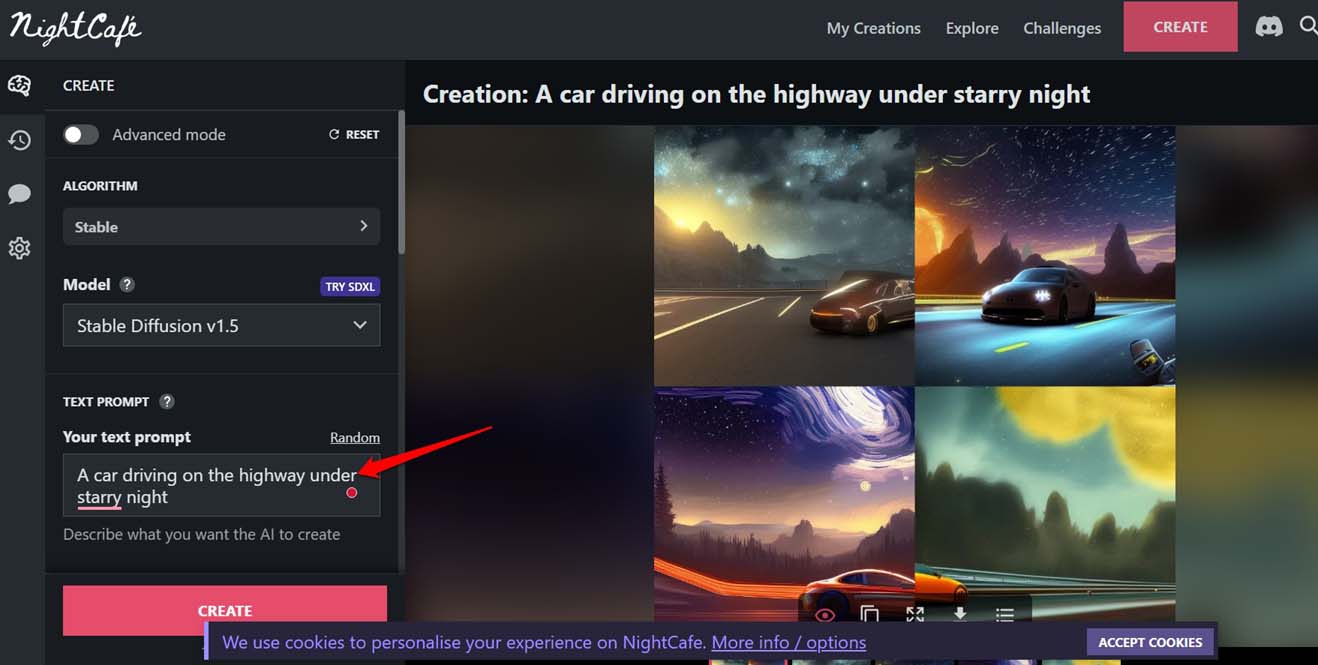 This online tool also offers a Style Transfer feature which allows you to upload a picture from your device and customize it digitally. You can artistically modify the image into something unreal. Nightcafe is offered in two premium plans.
The first one will cost you $4.79 and allows you to create 1240 images each month with no advertisement popping up on your screen. The second plan will cost $7.99 per month and enables you to design 1640 images every month with ads removed from your account. As a creator with a premium subscription, a PRO badge will be added to your profile.
6. Craiyon
Here is a free and underrated text-to-image AI generator tool which is called Craiyon. To use this, you do not have to log in, sign up, or provide any credit card details. Simply visit the website, enter your query, and multiple image suggestions will be auto-designed for you.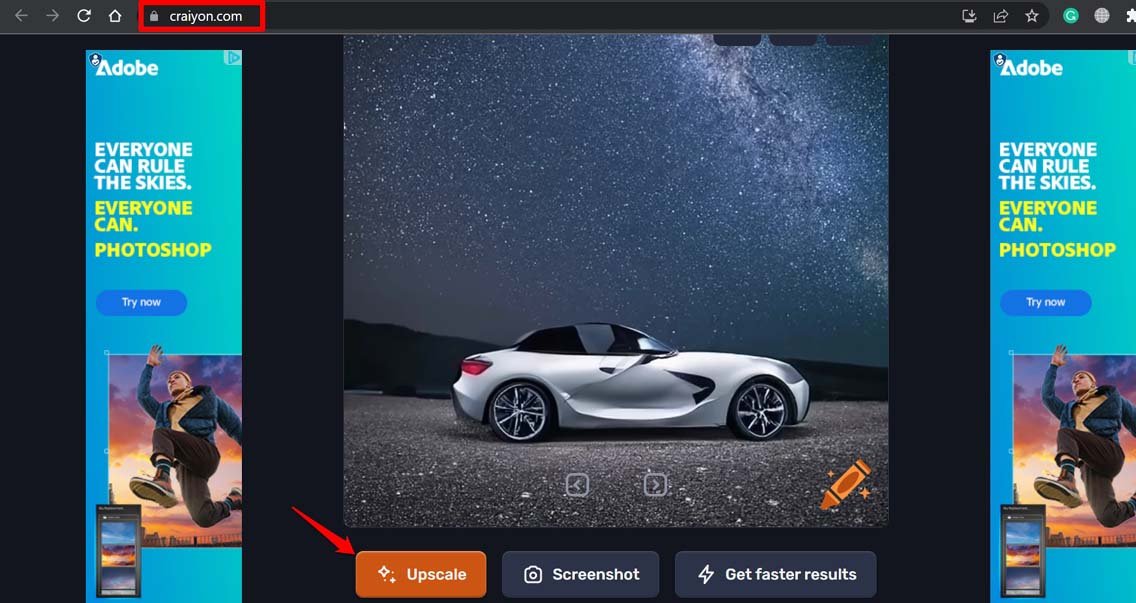 You can use the Upscale button to improve the picture resolution for free. Craiyon even allows you to download the desired image for free on your device. It is worth trying if you are looking for a hassle-free, quick, and simple text-to-image AI generator.
The whole process of designing your text into an image may take some time, and the upscaling also takes around one minute. The website is ad-supported, so you will have to bear with advertisements as you design your AI-based image.
7. Jasper.AI
While Jasper is primarily known for offering AI-based text content creation, it also has a separate tool for converting the text input by the user to catchy images. It is called Jasper AI art. All you have to do is describe the image, set the styling, and the medium. The resulting image will be generated on the fly.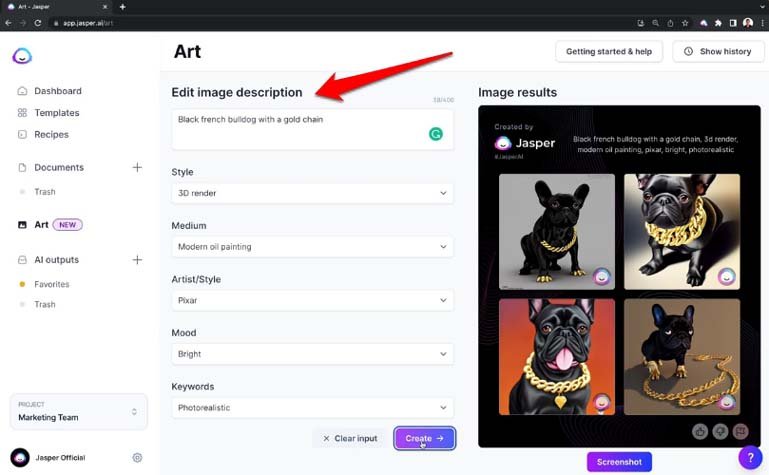 Jasper.AI art is majorly offered via two price plans, namely the Boss Mode and the Custom Business plan. With both plans, you get a 5-day free trial. There is a starter plan as well, but Jasper Art is not offered in that.
8. Midjourney
This AI image generator is a bit different from the other tools that I have included in this list. Midjourney is hosted on a Discord server. You have to use Discord bot commands to design images. Also, you have to join the official Discord server first, as it is hosted on Discord. You get a good-quality image output from Midjourney. This AI image generation tool has a heavy user base on Discord which does prove its presence and popularity.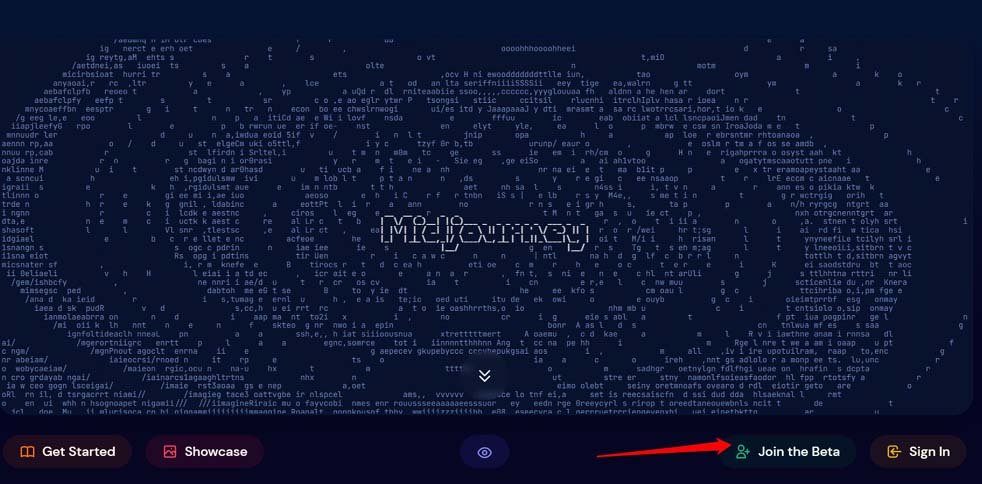 9. Dream by WOMBO
For creating quick digital artwork, Dream can serve as quite a useful tool. It is designed by WOMBO. The interface is laced with advertisements if you go for the free image generation plan. To edit the image, go ad-free, get different image prospects for the same text phrase, or generate four images at one time, you can subscribe to the premium plans offered by Dream.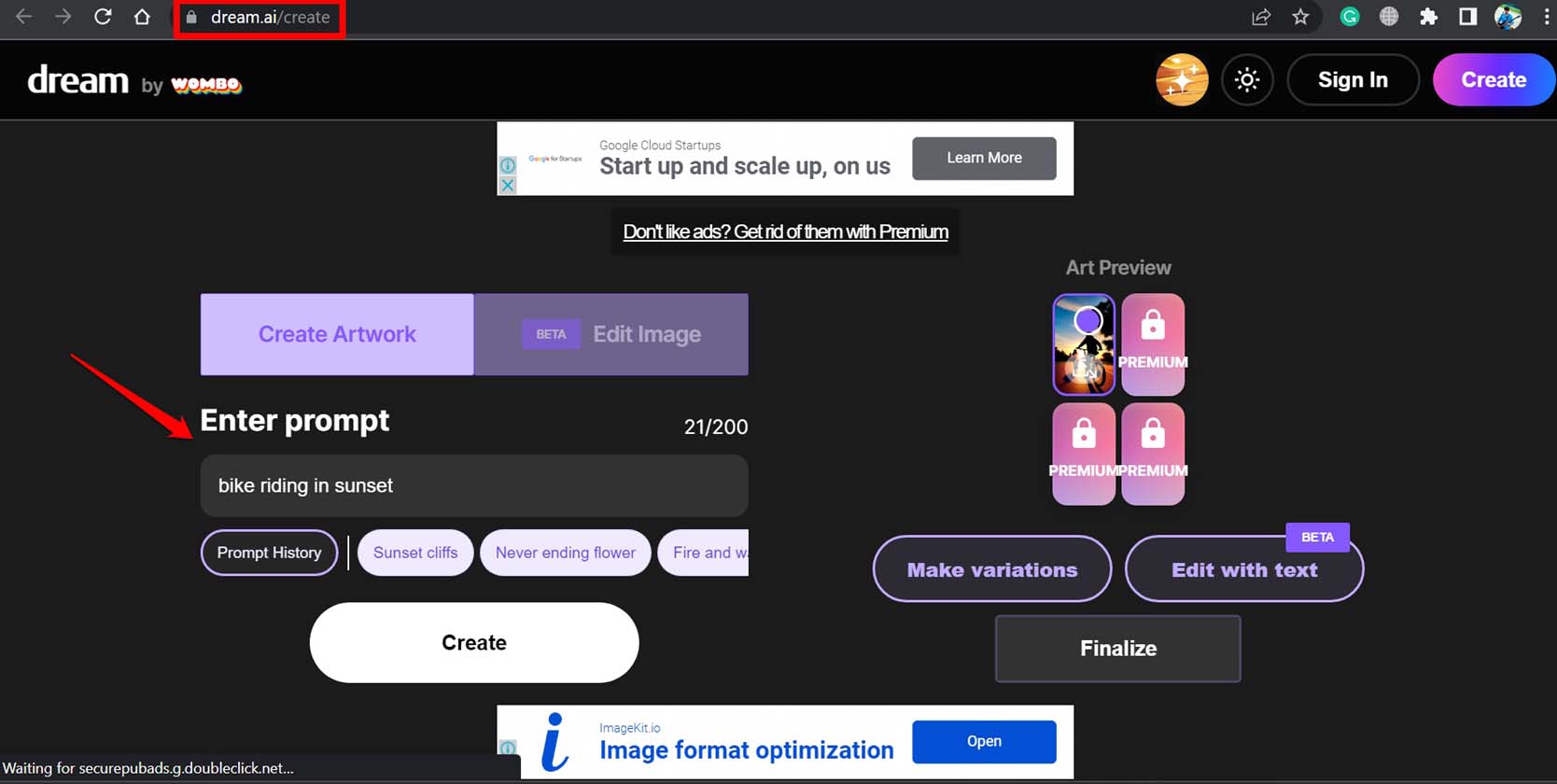 You may annually pay $89.99 or $7.50 per month. There is also a lifetime subscription that you can grab by paying $169.99 as a one-time payment.
10. Fotor
If you like free tools to design creative and high-quality images, then try out Fotor. This online tool allows you to create beautiful images by taking the user's text-based input. It is free to view, download and share the images that Fotor designed for you. You only have to sign up with your email ID to start crafting the digital images using Fotor.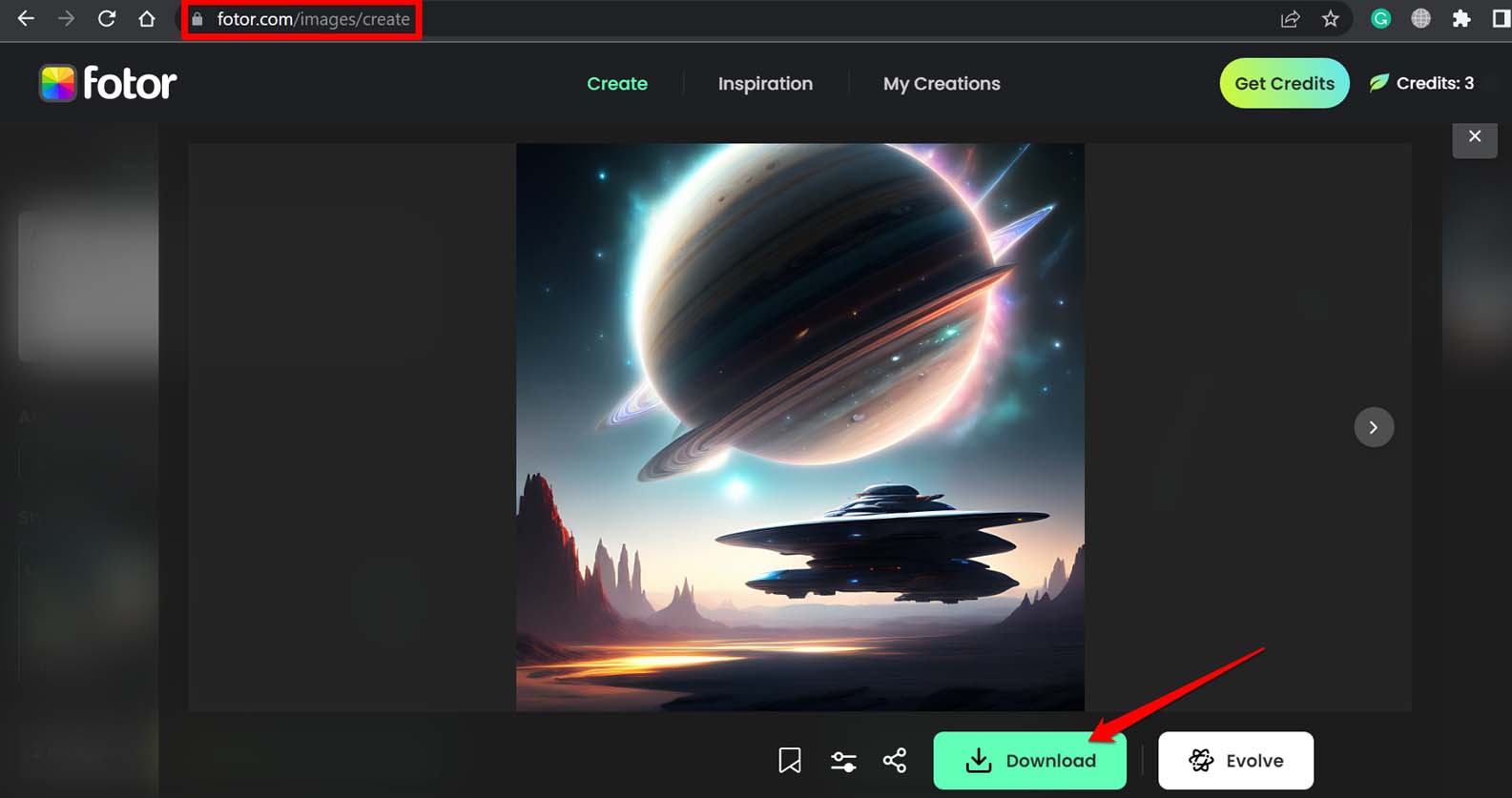 Once you sign up, enter the text phrase describing the image that you want the AI tool to create. With Fotor you can also design a custom image by uploading an existing image from your device. Over this existing image, the AI tool will redesign new imagery using an AI algorithm that looks more creative and appealing.
11. Photosonic
One of the affordable AI tools to generate images from text is Photosonic. It has a free plan that allows a limited number of images that you can generate. Apart from that, it has two plans priced at $10 per month and $25 per month. You can set the aspect ratio of your digital image and the format of the image, such as painting, 3D image, Sci-Fi, or cartoon.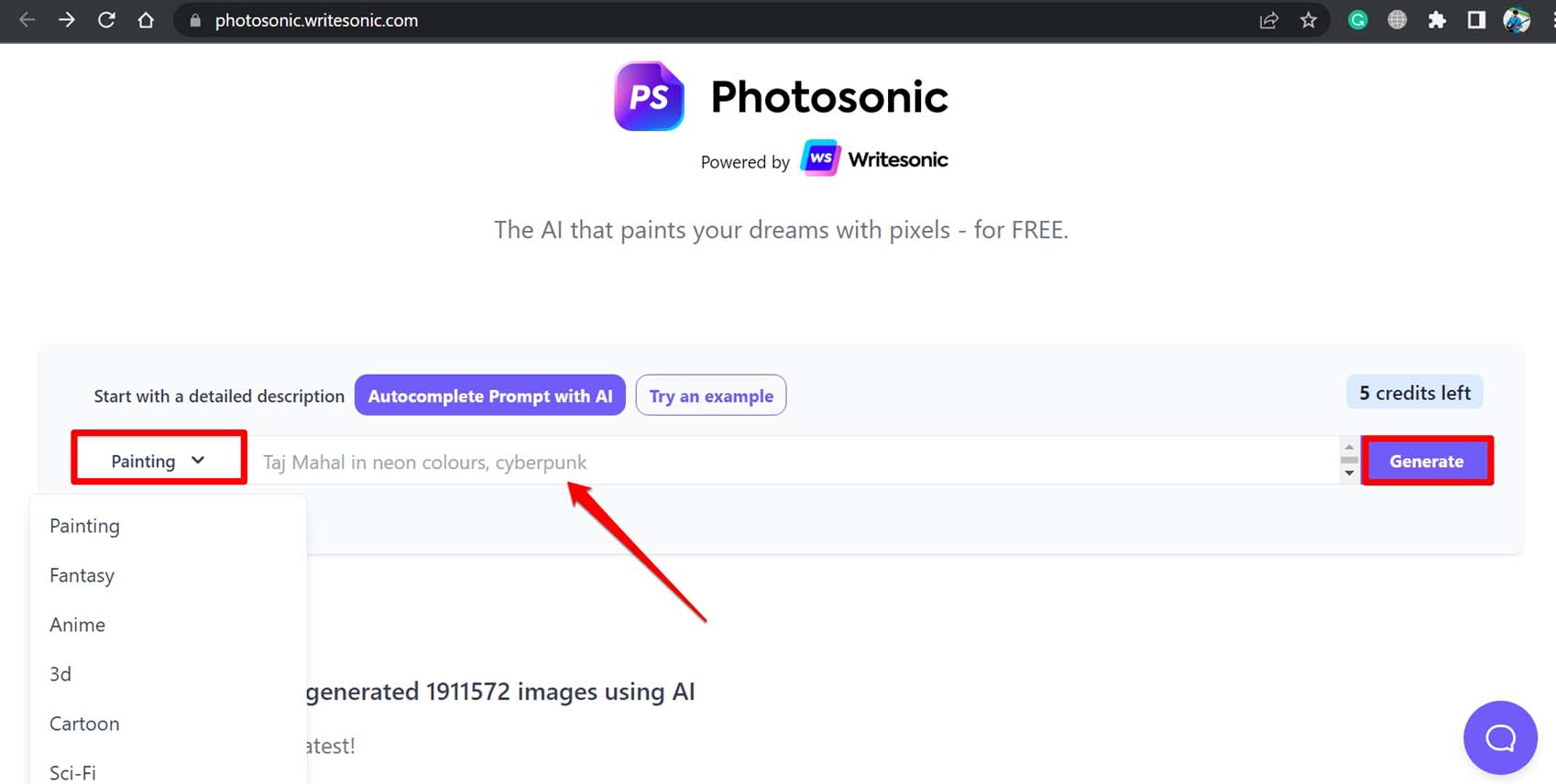 If you are subscribed to any of the two paid plans, you can enjoy features such as Auto face restoration, HD quality downloads, watermark-free images, background removal, community access, support on priority, etc.
With so many text-to-image AI generators at your disposal, you can unleash your creative freedom like never before. If you have a knack for designing new-age images from text or other stock images, give these AI tools a try. Let me know in the comments which tool you liked using the most.
If you've any thoughts on 10 Best AI Image Art Generators Online [ Text to AI Art ], then feel free to drop in below comment box. Also, please subscribe to our DigitBin YouTube channel for videos tutorials. Cheers!