Memojis by Apple has become quite popular these days. This feature allows you to create an animated version of yourself that looks exactly like you. You can then share the Memojis on different social media networks.
But Memojis are an exclusive feature available only on Apple devices. However, you can create Memojis on Android using some third-party apps. Read this article to find out the best 5 Memoji apps for Android to make your own Memoji.
1. Bitmoji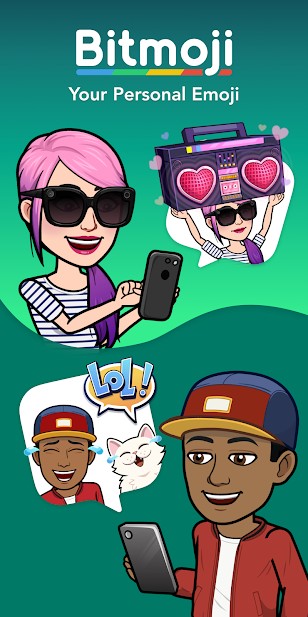 Bitmoji is the best app to create your personalized memojis. I prefer Bitmoji over any other app because it's easy to use and connects with Snapchat.
The most interesting feature about this app is that it is compatible with Gboard, which is Google's official keyboard. It means you'll be able to send bitmojis directly from your keyboard. Using Bitmoji, you can create your full-body cartoon avatar, select your hairstyle, clothes, the color of your eyes, etc. After you have created your Memoji, you can choose from a huge library of stickers.
Connecting Bitmoji with Snapchat will activate friendmojis, which are two-person emojis featuring you and your friends. It isn't necessary to have a Snapchat account to use Bitmoji; you can use it by logging in using your phone number.
2. Face Cam | Face Emoji Avatar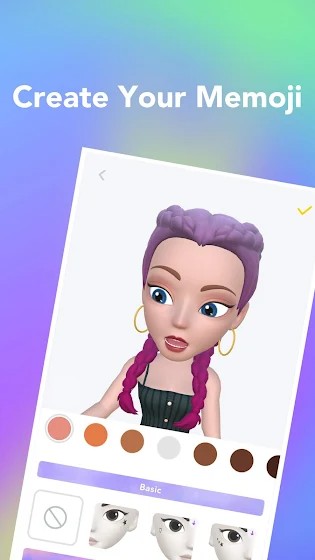 Face Cam is a 3D avatar maker with a facemoji and memoji camera. Using Face Cam, you can create personalized emojis and share them on various social media accounts.
The app allows you to create personalized facemojis to express yourself using various expressions you can choose from. You can then customize your 3D Avatar by choosing from a number of skin tones, eye colors, hairstyles, hair colors, and accessories to make the memoji look more like you. Face Cam also allows you to create facemoji videos with a variety of filters to choose from.
The app's user-friendly interface allows you to create multiple emoji avatars easily. You can take photos using the app or upload them from your device.
3. MojiPop – Art Metaverse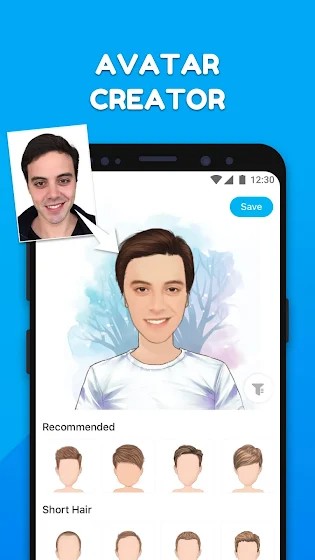 Mojipop allows you to instantly create your own funny cartoon stickers. The app allows you to create thousands of caricatures and animated stickers to represent any emotion or situation.
The app allows you to conveniently send stickers while chatting. You can also create a personalized GIF using Mojipop. Mojipop also offers a keyboard, and to access it, you will need to activate the keyboard from your device's settings.
Free templates for caricatures and animated stickers are added every day by the app's creators. Mojipop is the best app to add some excitement to your daily conversations.
4.

Avatoon: Avatar Maker, Creator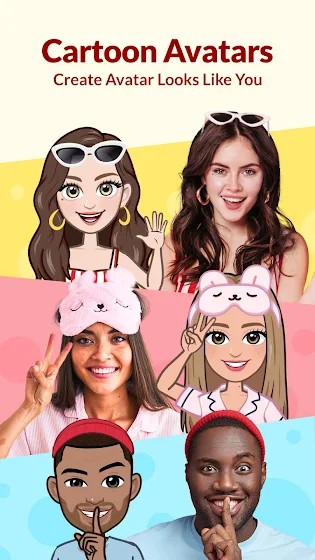 Avatoon allows you to cartoon your social life by creating a cartoon face and style it according to your preferences. The app offers powerful photo editing and cartoon generation tools that help you make the finest personal avatars.
The app offers an intuitive user interface that makes creating and sharing personalized cartoon avatars more effective on social media than traditional photos. Various features like avatar customization and photo editing are offered to create almost real-looking personalized cartoon avatars. You can also use in-app backgrounds and real photos to modify your avatar's expressions, or you can design your own character poses and backgrounds.
Avatoon offers various customization options that let your personality shine through. You can also share your cartoon avatar on different social media platforms.
5. EMOJI Face Recorder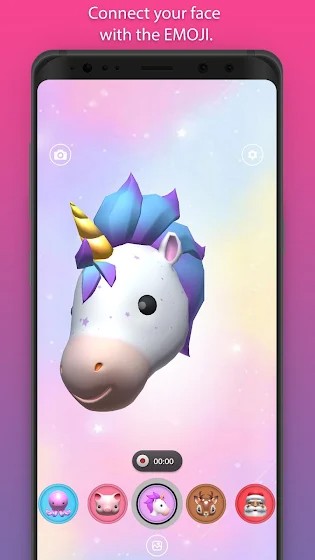 Emoji Face Recorder records your face and emotions to create awesome 3D models. The 3D avatars created by this app are almost identical to Apple's Memojis.
You can select from a wide variety of fun options to create a memoji like a zebra, deer, Santa Claus, octopus, etc. The most unique feature of this app is that you can include your voice in emojis. Emoji Face Recorder offers various features to edit your created Memojis.
These were the best free memoji apps on Android for making your own memoji. Do let us know which of the above apps you will use.
If you've any thoughts on 5 Best Memoji Apps for Android to Make Your Own Memoji, then feel free to drop in below comment box. Also, please subscribe to our DigitBin YouTube channel for videos tutorials. Cheers!