Are you tired of missing out on your favorite TV shows and sports events while on the go? Look no further! We've compiled a list of the best free live TV apps for iPhone that will keep you entertained wherever you are. These apps have got you covered, from streaming your favorite channels to catching up on the latest news. Say goodbye to boredom and hello to endless entertainment with these top-rated live TV apps for your iPhone.
Best Live TV Apps for iOS
Stream Live TV Channels on your iPhone with these best Apps to Stream Live TV on your iOS device.
1. YouTube TV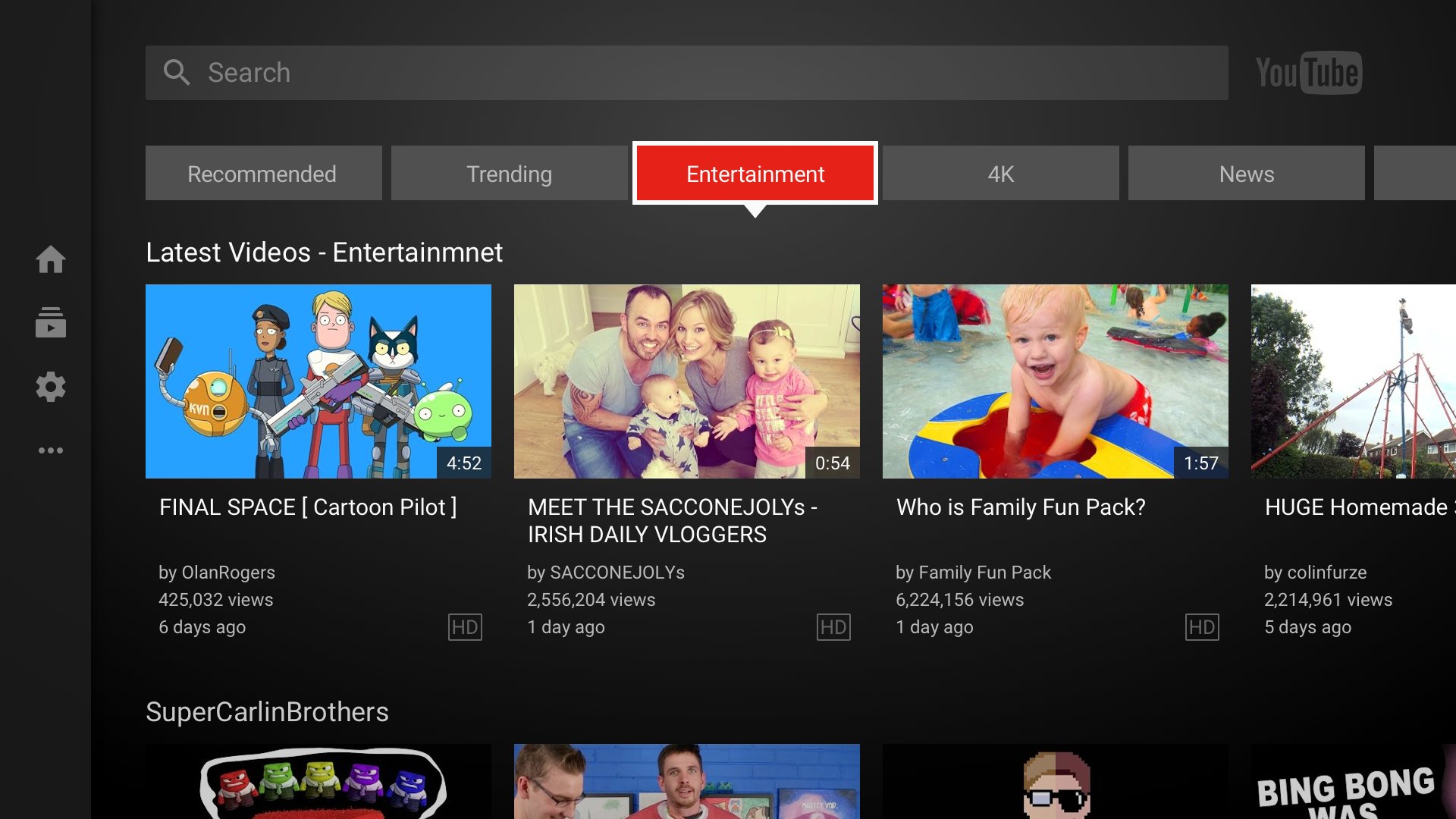 YouTube TV is widely regarded as one of the top free live TV apps, providing an alternative to the inconveniences associated with cable TV. By subscribing to their Base plan, new users gain access to over 85 channels, surpassing many other streaming platforms.
When it comes to the content library, YouTube TV sets itself apart from other streaming services. It offers an extensive selection of channels, ranging from popular ones found on cable TV to more unique options. Whether you're using an iPhone, iPad, or Apple TV, YouTube TV enables you to enjoy live content streaming and access on-demand shows. Additionally, the platform allows users to enter their ZIP code to access local affiliate channels like CBS, NBC, FOX, and more.
2. Apple TV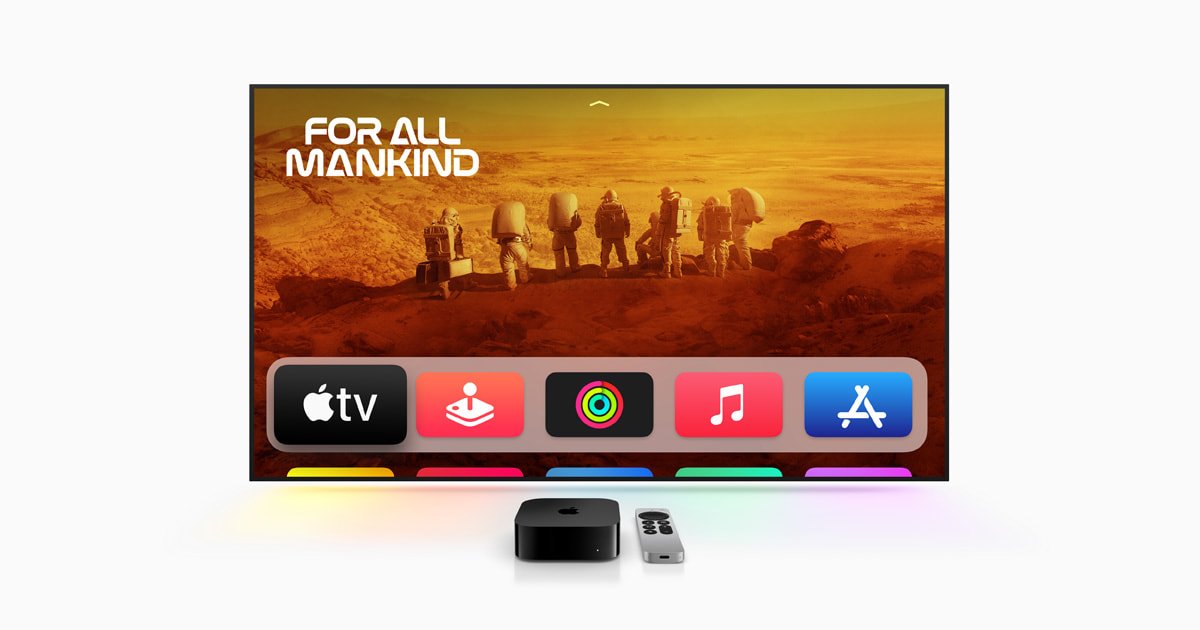 In 2019, Apple introduced its exclusive streaming platform called Apple TV+. This platform offers a wide range of content, including live sports, news, movies, and web shows, aiming to provide an enjoyable viewing experience for users. With its user-friendly interface, authentic programming, and diverse selection, Apple TV+ has managed to gain an advantage over its competitors. Moreover, the platform offers affordable subscription plans starting at $6.99 per month, making it accessible to a larger audience.
One of the key features of Apple TV+ is its support for high-definition 4K streaming, along with Dolby Atmos for an immersive audio experience. Notably, Apple recently made an exciting announcement about securing a 10-year streaming deal with Major League Soccer (MLS), the highly regarded soccer league. This partnership means that users will be able to watch upcoming MLS games on the Apple TV app.
3. Hulu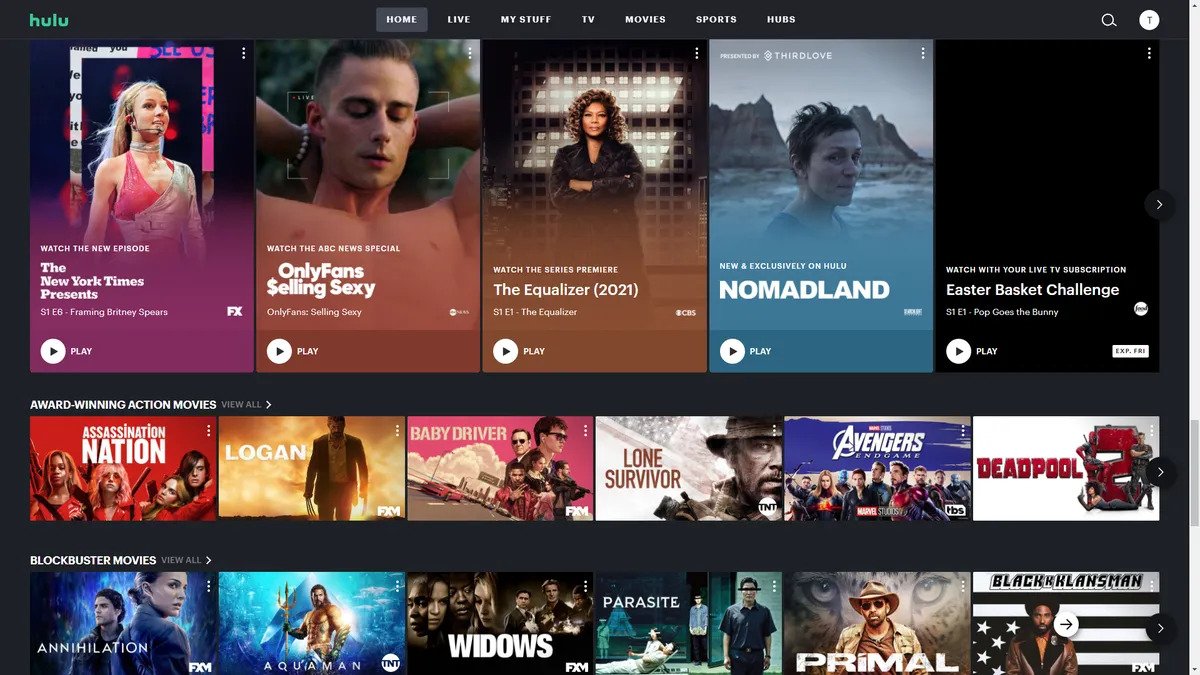 Hulu stands out as one of the most trusted and longest-running streaming apps in the industry. The standard version of the platform doesn't include Live TV, which is available through an additional subscription plan. If you're already a Hulu user, you can easily switch to the extra subscription and enjoy the Live TV experience on various devices such as iPhones, iPad, Apple TVs, Android, and smart TVs.
The basic Hulu plan costs $7.99 per month. However, if you prefer an ad-free version, you can opt for the $14.99/month subscription on the platform. Additionally, you have the option to include add-ons such as HBO, Showtime, Cinemax, and Starz to enhance your viewing experience. Moreover, Hulu allows you to bundle your Hulu subscription with Disney Plus and ESPN, enabling you to save on the original subscription costs of these platforms.
4. Sling TV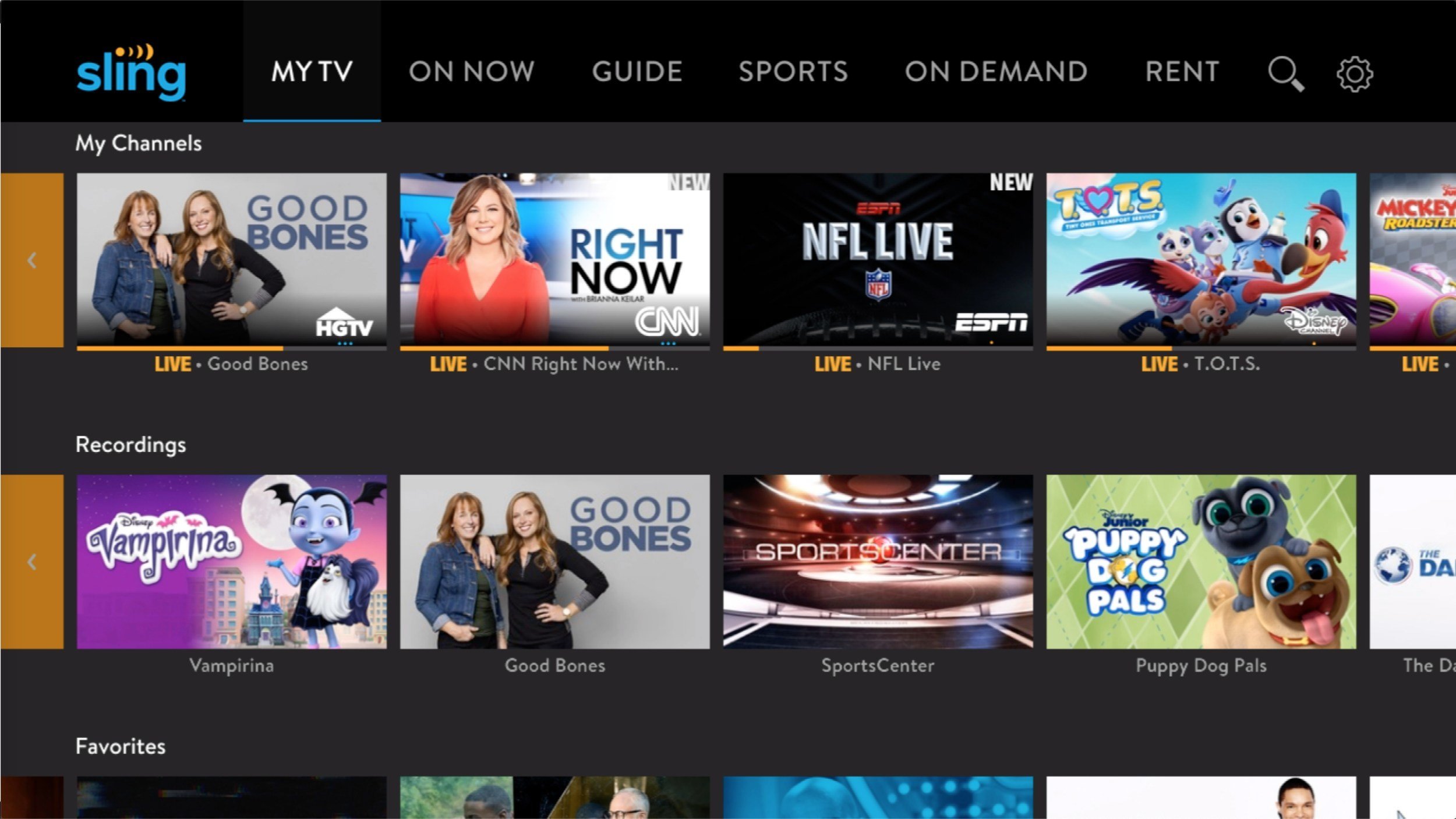 If you're searching for a reliable, affordable, and efficient free live Thoice. This platform provides two primary plans: Sling Orange and Sling Blue. You have the option to purchase either Sling Orange or Sling Blue individually, or you can combine both plans for access to more features, channels, and services. Additionally, Sling Free allows you to enjoy thousands of hours of free live TV.
Each plan has its advantages and limitations. For example, Sling Blue does not include ESPN, so if you're a sports enthusiast, it would be wise to consider Sling Orange. Sling Orange offers over 32 channels, Sling Blue offers over 42 channels, and the combined plan provides access to over 50 channels. Furthermore, Sling recently introduced ABC's local affiliates in eight regional markets. With Sling's Freestream option, you can stream content for free.
5. DirecTV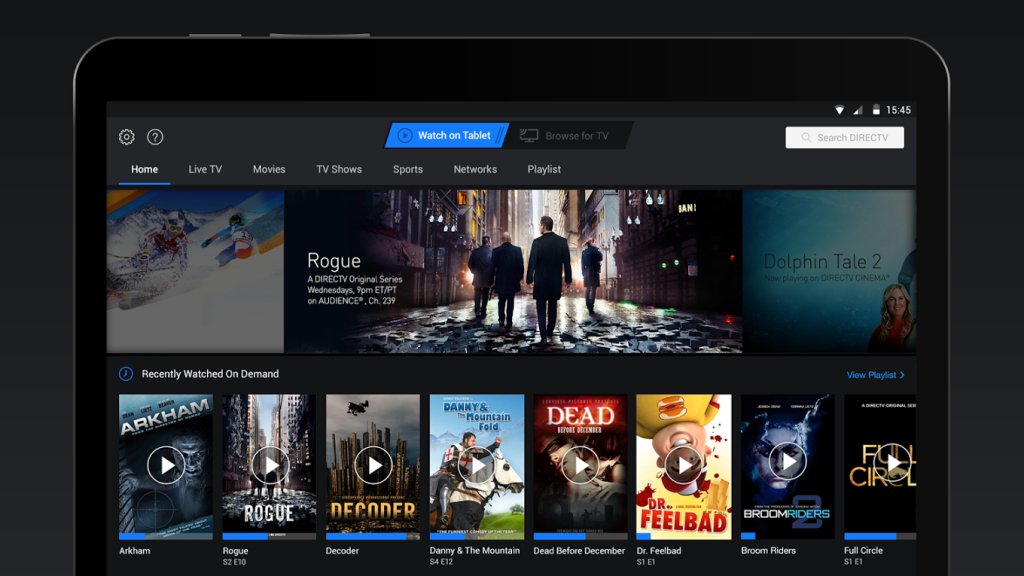 DirecTV is accessible on various devices, including Fire TV, Apple TV, iOS, Android, Roku, smart TVs, and PCs. This means you can enjoy the live-streaming app on your preferred device. The app grants you access to popular networks such as CBS, FOX News, and ESPN channels, ensuring you don't miss out on your favorite shows and sports events.
DirecTV offers a range of plans to cater to different budgets and preferences. Among them, the Entertainment plan stands as the most affordable option. Even with this plan, you can access popular channels related to sports, entertainment, and news. The second option, known as Choice, allows you to access and stream regional sports networks that are available in your specific area.
For example, if you reside in New York, you can enjoy watching SNY, YES, and MSG through DIRECTV STREAM. While the Entertainment plan offers a selection of 65+ channels, the Choice plan expands the offering to 90+ channels. The highest-tier package offered by DirecTV is referred to as Ultimate or Premier, providing a premium viewing experience.
6. Plex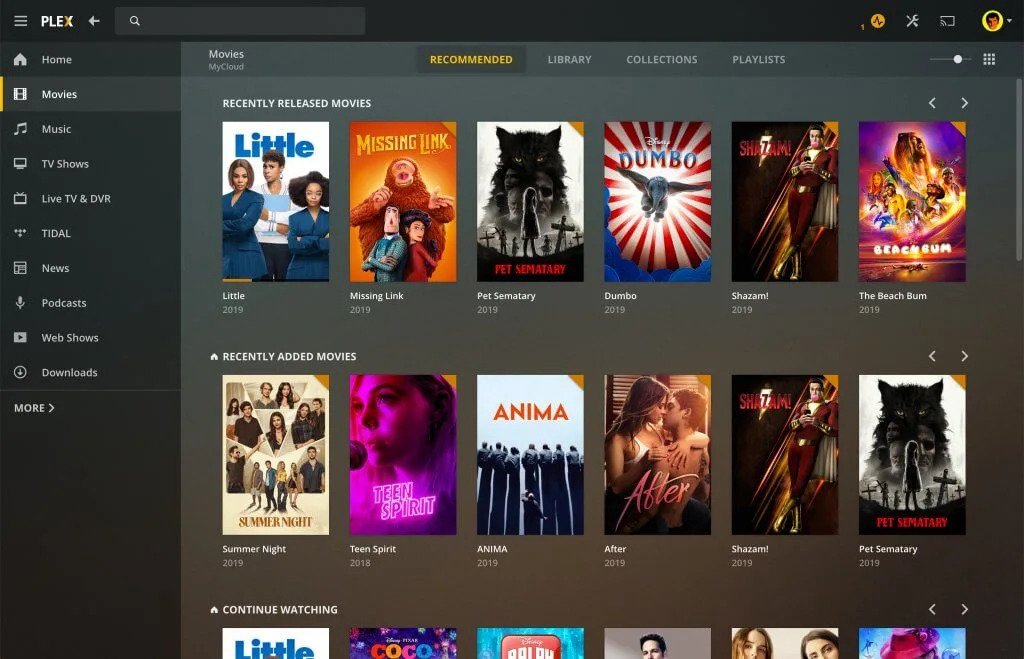 This incredible application offers a wide-ranging collection of content that goes beyond the channels available for free. With Plex, you have access to more than 250 live-streaming channels and an extensive library of over 50,000 on-demand TV shows and movies.
One of the most impressive features of Plex is its ability to integrate your paid subscription services, creating a personalized streaming experience all in one place. Plex provides a free account option that grants you access to all the basic streaming and media functions. Additionally, it enables you to cast media to other devices and supports a wide range of media formats, including 4K. For enhanced services, you can upgrade to a Plex Pass account, which is available for $4.99 per month, $39.99 per year, or a one-time payment of $149.99 for lifetime access.
7. fuboTV

fuboTV is a fantastic choice for sports enthusiasts looking for the best Live TV apps on their iPhone and iPad. It stands out as a top-notch sports streaming app, offering coverage of popular sports like NFL, MLB, NBA, NHL, NASCAR, and NCAA. The app is available in the U.S., Canada, France, and Spain.
With fuboTV, you gain access to a wide selection of over 100 channels available through various subscription plans. Not only that, but you also get the benefit of 1,000+ hours of DVR storage and an impressive array of sports channels. These channels cater to college sports, national competitions, and international events. On top of traditional games, you can even watch non-traditional sports like adventure sports, F1 racing, and cycling. Additionally, fuboTV offers Spanish and Portuguese sports channels, expanding its range of content for a diverse audience.
8. Pluto TV
Pluto TV stands out as one of the top live TV applications for iPhone and iPad. Paramount Global owns it and distinguishes itself by operating without the need for a monthly subscription fee. Additionally, the app is compatible with a wide range of devices, such as Apple TV, Android TV, Fire TV, Samsung smart TVs, and more.
One of the key features of Pluto TV is its extensive content library, which offers over 250 live-streaming TV channels completely free of charge. This impressive selection includes renowned news channels like Pluto News, CNN, CBSN, Bloomberg TV, and Newsmax TV. Sports enthusiasts can enjoy channels such as Fox Sports, CBS Sports HQ, and NFL Channel. Furthermore, entertainment seekers will find popular channels like Comedy Central, VH1, MTV, Nickelodeon, and others.
In addition to the live TV channels, Pluto TV provides access to a diverse collection of on-demand movies and television shows. This means users can enjoy a wide range of content according to their preferences without any subscription fees or restrictions.
9. Yupp TV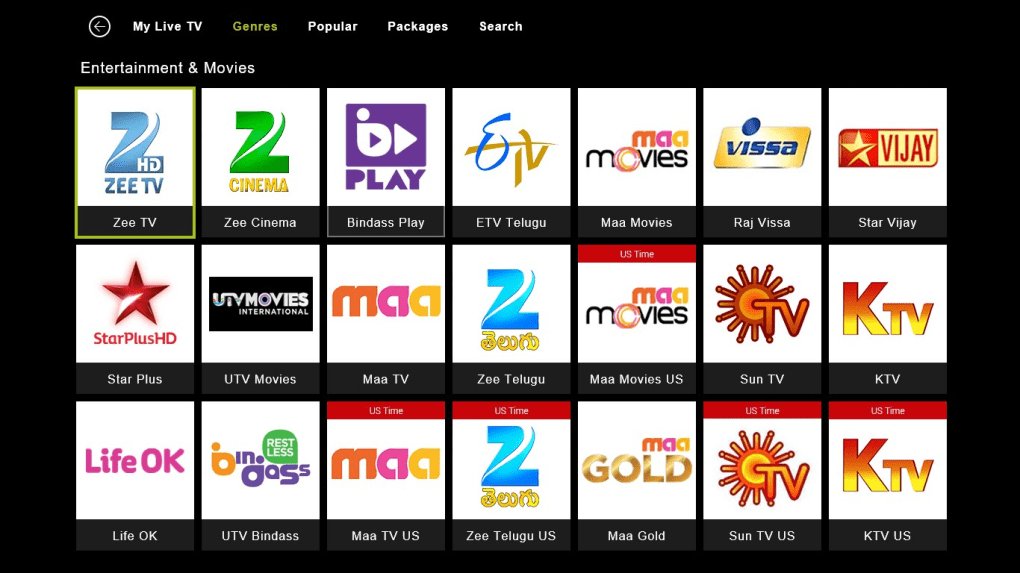 YuppTV is an online streaming application that offers a wide range of features and allows users to enjoy live TV content for free. Whether you have an Android or iOS device, you can stream live TV without any subscription charges, and the service is available worldwide. YuppTV stands out as one of the largest providers of internet-based TV and On-demand services, specifically catering to South Asian content. With an extensive library, it offers access to more than 250 TV channels, over 5000 movies, and a hundred-plus TV shows in 14 different languages.
The best part is that YuppTV follows a freemium model, meaning you don't have to pay for a subscription. Instead, you may encounter advertisements during your streaming experience. By offering a vast selection of movies, TV shows, and music, YuppTV ensures there's something for everyone. Additionally, it boasts an impressive collection of the latest movies, recent episodes, and daily new releases, keeping users engaged with fresh content regularly.
10. Jio TV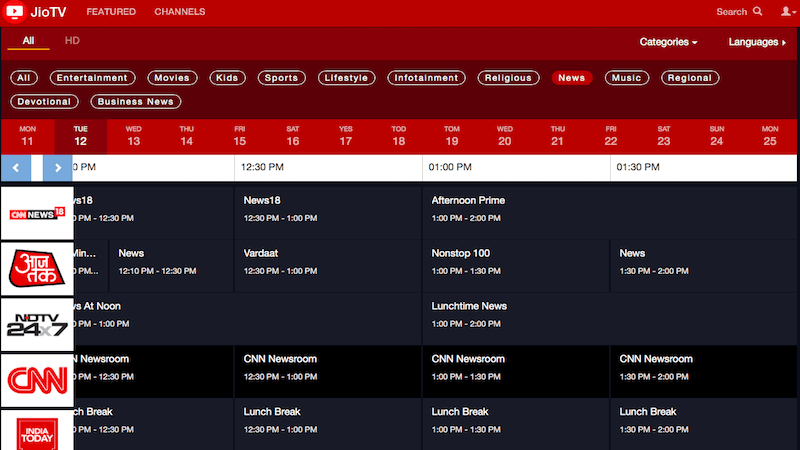 JioTV is a service provided by the Indian carrier Reliance Jio, allowing users to enjoy Indian and international television channels at no cost. With access to over 600+ TV channels in various languages, JioTV offers a convenient way to stay updated. One of its notable features is the ability to catch up on past shows for up to 7 days. This means that even if you miss your favorite program, you can watch it later within a week.
For users outside of India, it's important to note that JioTV may require a Jio SIM card and the latest app version for proper functionality.
Wrapping it All
In conclusion, these 10 live TV apps for iPhone offer an incredible range of entertainment options for users on the go. Whether you're a sports enthusiast, a news junkie, or a TV show binge-watcher, there's an app on this list that will cater to your preferences.
From high-quality streaming to user-friendly interfaces, these apps provide a seamless and enjoyable live TV experience on your iPhone. So, go ahead and download your favorite app, and get ready to stream your favorite shows and channels anytime, anywhere. Happy watching!
If you've any thoughts on 10 Best Live TV Apps for iPhone to Watch Live Channels, then feel free to drop in below comment box. Also, please subscribe to our DigitBin YouTube channel for videos tutorials. Cheers!